22-Year-Old Shoots and Kills 5, Injures 18 at Gay Club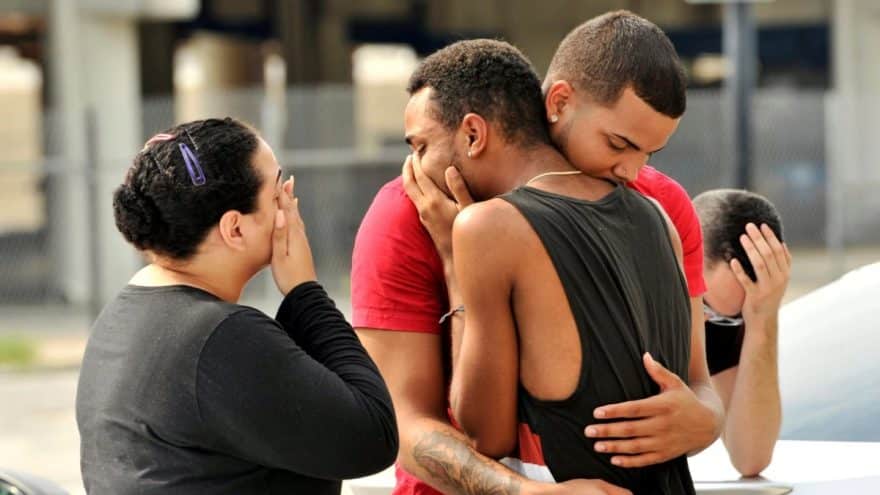 A 22-year-old man opened fire at a gay club in Colorado Springs, killing five people and injuring 18 others before being stopped by "heroic" Club Q patrons.
The shooting brought back memories of the 2016 massacre at Orlando's Pulse nightclub, which killed 49 people and remained the second-deadliest mass shooting in modern U.S. history.
According to police, at least two firearms, including a "long rifle" used during the shooting, were discovered at Club Q following the Saturday night attack.
The club described it as a "hate attack" on its Facebook page. El Paso County District Attorney Michael Allen said investigators were still determining a motive and whether to charge it as a hate crime. The suspect's charges "will almost certainly include first-degree murder," he said.
Anderson Lee Aldrich, the gunman, was arrested and treated for his injuries, according to police.
Authorities said a man with that name was arrested in 2021 after his mother reported that he threatened her with a homemade bomb and other weapons. They declined to comment further on the arrest.
Shots Fired Club Q Gay Club
Authorities stated at the time that no explosives were discovered, and The Gazette in Colorado Springs reported that prosecutors did not pursue any charges and that records were sealed.
The first officer arrived at Club Q gay club at midnight after authorities were called at 11:57 p.m. Saturday with a shooting report.
Joshua Thurman said he was dancing in the club with about a dozen other people when the shots started. He initially mistook it for music until he heard another shot and saw the flash of a gun muzzle.
Thurman, 34, claimed he and another person dashed to a dressing room where someone was already hiding. They locked the door, turned off the lights, and sat on the floor, but he added they could hear the gunman being beaten up.
"What could I have lost my life for?" "What was the point?" he wondered, tears streaming down his cheeks. "We were just having a good time." We weren't out to hurt anyone. We were in our space, community, and home, having fun like everyone else."
Gay Club Patrons fought the gunman.
According to Police Chief Adrian Vasquez, the gunman was confronted by "at least two heroic people" who fought and subdued the suspect.
"We owe them a tremendous debt of gratitude," he added. According to Vasquez, detectives were also looking into whether anyone had assisted Aldrich before the attack.
Police did not provide additional information about the other guns discovered at the scene.
Authorities reported that seven of the 25 injured were in critical condition. Some were injured while fleeing, and it was unclear whether all of the victims were shot, according to a police spokesperson.
The shooting brought back memories of the 2016 massacre at Orlando's Pulse gay nightclub, which killed 49 people. Colorado has seen several mass shootings, including one at Columbine High School in 1999, another at a movie theatre in suburban Denver in 2012, and another at a Boulder supermarket last year.
It was the sixth mass killing this month, and it came just a year after the deaths of 21 people in a school shooting in Uvalde, Texas.
According to its website, Club Q Gay Club is a gay and lesbian nightclub with a Saturday drag show. According to the Gay Club's Facebook page, planned entertainment includes a "punk and alternative show" before a birthday dance party and a Sunday all-ages drag brunch.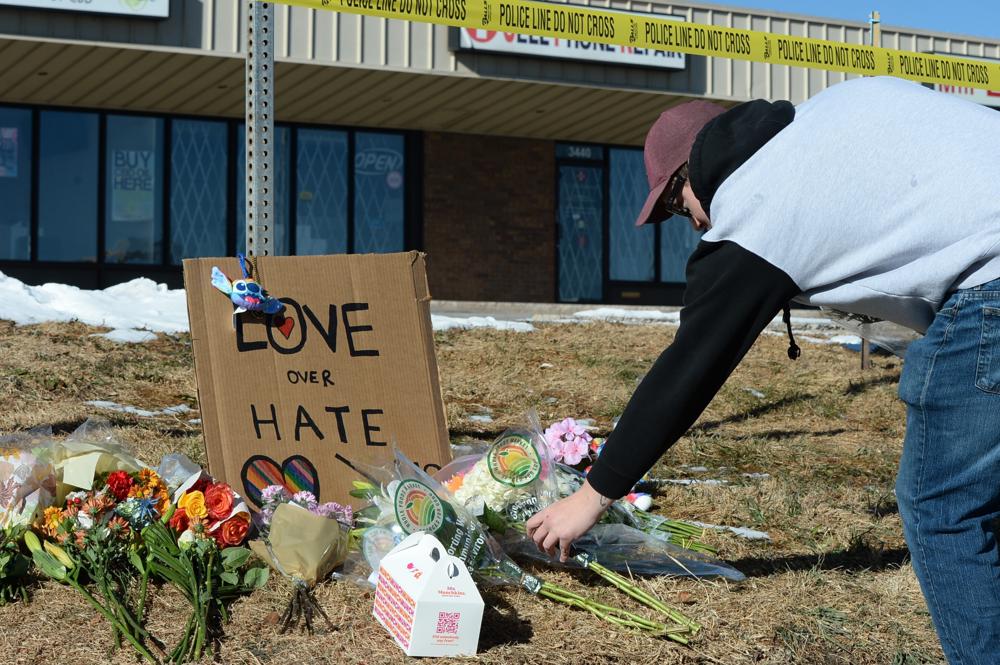 Drag events have recently become a focal point of anti-LGBTQ rhetoric and protests, with opponents, including politicians, proposing banning children from attending, falsely claiming they are used to "groom" children.
The FBI assisted police with their investigation, and Attorney General Merrick Garland was briefed on the shooting.
While the motive for the shootings was not immediately clear, President Joe Biden stated, "we know that the LGBTQI+ community has been subjected to horrific hate violence in recent years."
Hate Can not Be Tolerated.
"Places that should be safe havens of acceptance and celebration should never be turned into havens of terror and violence," he said. "Hate cannot and must not be tolerated."
Colorado Gov. Jared Polis, the first openly gay man elected governor in the United States, called the shooting "sickening."
"My heart breaks for the families and friends of those who have died, been injured, or have been traumatized," Polis said. "As we mourn, Colorado stands with our LGTBQ community and everyone affected by this tragedy."
A makeshift memorial appeared near the club on Sunday, with flowers, a stuffed animal, candles, and a sign that read "Love over hate" next to a rainbow-coloured heart.
Seth Stang was on his way to buy flowers for the memorial when he learned that two of the deceased were his friends. The 34-year-old transgender man described it as "having a bucket of hot water dumped on you." I'm just tired of running out of safe places to live."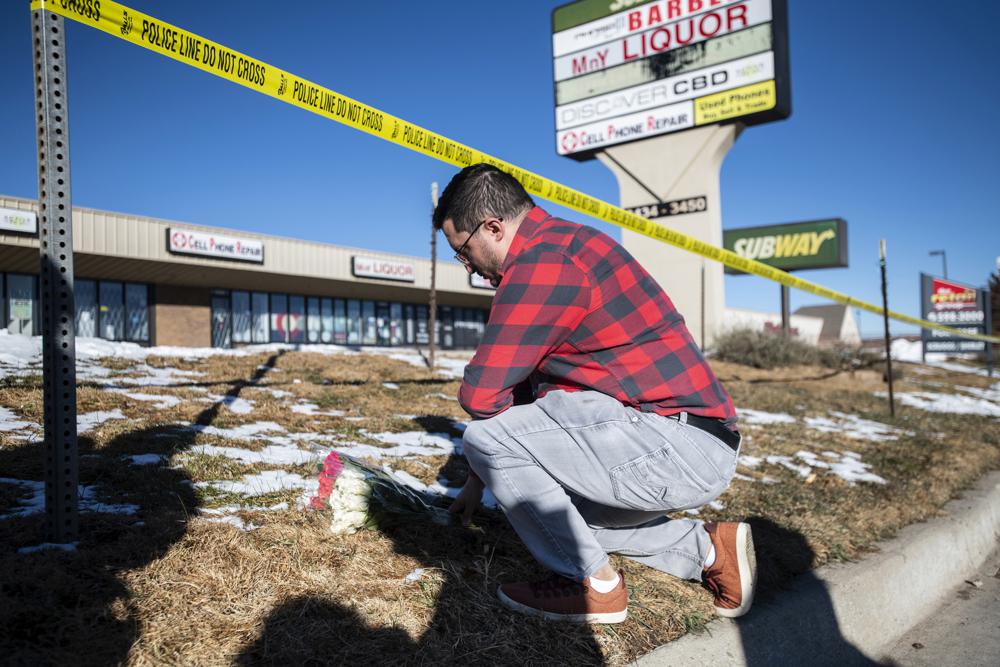 Ryan Johnson, who lived nearby and was there last month, said it was one of only two LGBTQ nightspots in conservative-leaning Colorado Springs. "It's kind of the go-to for pride," the 26-year-old said of the gay club, hidden behind a bowling alley and a sandwich shop.
Colorado Springs, a city of approximately 480,000 people located 70 miles (112 kilometres) south of Denver, is home to the United States Air Force Academy, the United States Olympic Training Center, and Focus on the Family, a prominent evangelical Christian ministry that opposes LGBTQ rights. The shooting, according to the group, "exposes the evil and wickedness inside the human heart."
Three people were killed, and eight were injured at a Planned Parenthood clinic in the city in November 2015, when authorities say a gunman targeted the clinic because it performed abortions.
"The senseless attack on our community has devastated Club Q," the club said on Facebook. "We appreciate the quick actions of heroic customers who subdued the gunman and brought this hate attack to an end."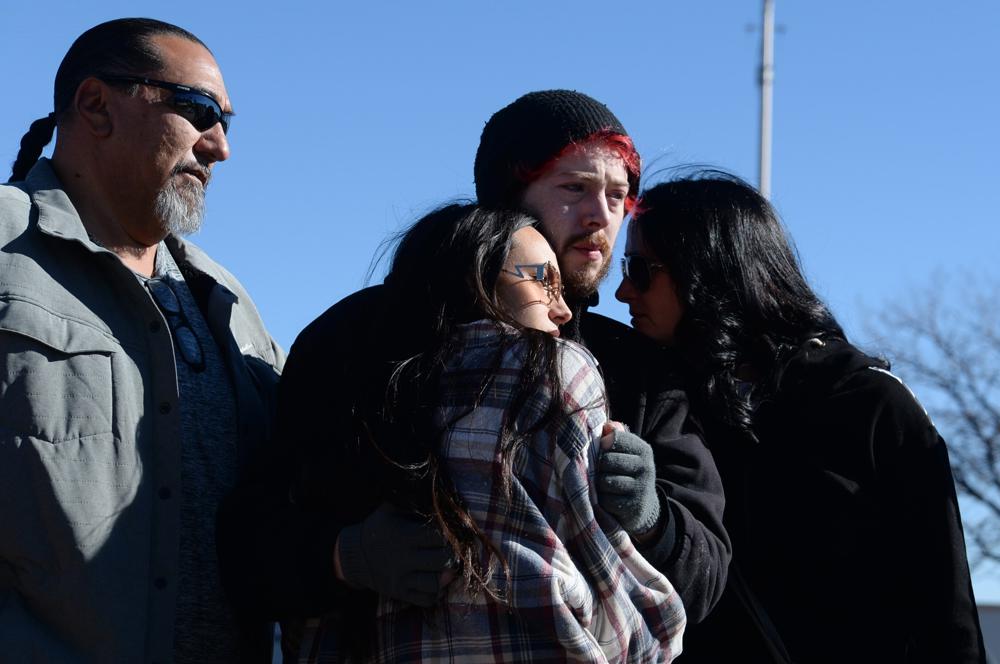 Kevin Jennings of Lambda Legal, the CEO of a national LGBTQ-rights organization, has called for stricter gun laws.
"America's toxic mix of bigotry and absurdly easy access to firearms means that such events are all too common, and LGBTQ+ people, BIPOC communities, the Jewish community, and other vulnerable populations pay the price for our political leadership's failure to act time and time again," he said in a statement.
The shooting occurred during Transgender Awareness Week, just before Sunday's International Transgender Day of Remembrance, when events are held worldwide to mourn and remember transgender people who have died due to violence.
In June, 31 members of the neo-Nazi group Patriot Front were arrested and charged with conspiracy to riot at a Pride event in Coeur d'Alene, Idaho. Experts have warned that anti-gay rhetoric could be interpreted as a call to action by extremist groups.
A fundamentalist Idaho pastor told his small Boise congregation the previous month that gay, lesbian, and transgender people should be executed by the government, echoing similar sermons from a Texas fundamentalist pastor.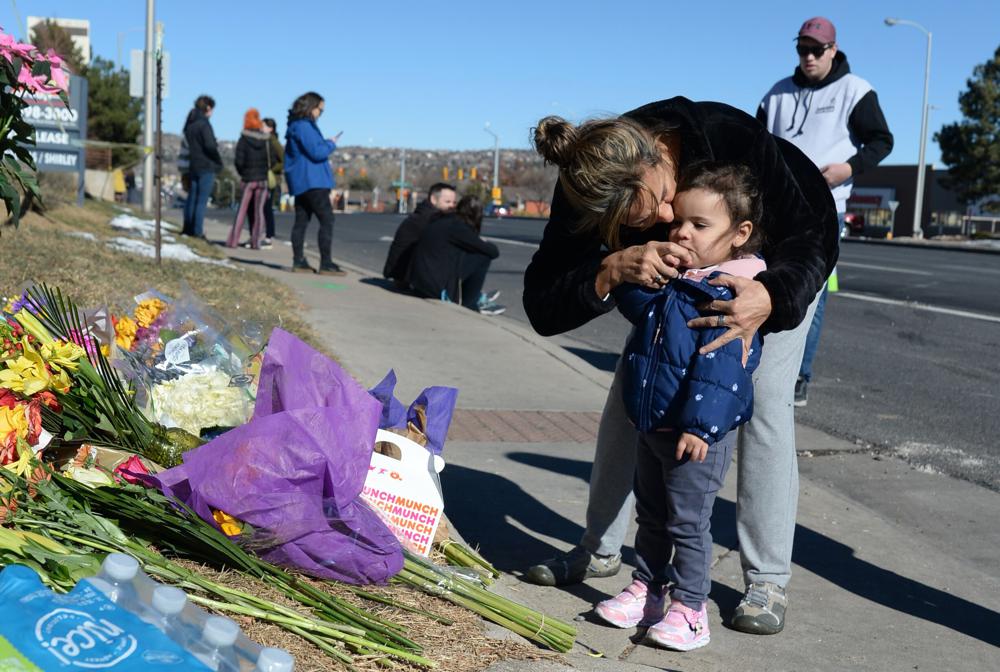 According to The Associated Press/USA Today database on mass killings in the United States, there have been 523 and 2,727 deaths since 2006.
Below is a list of other recent high-profile mass shootings:
– RALEIGH – Oct. 13, 2022 – In North Carolina, a 15-year-old shot and killed five people and was apprehended after a manhunt.
– HIGHLAND PARK – July 4, 2022 – In Illinois, a man perched on a rooftop during a Fourth of July parade and killed seven people and wounded dozens more.
– UVALDE, May 25, 2022 – A gunman opened fire at an elementary school in a South Texas town, killing 19 students and two teachers. Police from several agencies gathered outside the classroom and waited more than an hour before a U.S. Border Patrol team entered the classroom and shot the suspect dead.
– LAGUNA WOODS, May 15 – A gunman killed a doctor and wounded five other people at a Taiwanese American church banquet in California in what officials called a methodically planned attack because the shooter was upset over Chinese-Taiwanese tensions.
– BUFFALO, May 14, 2022 – A white gunman killed 10 Black people inside a supermarket in a racially motivated attack. He was charged and remained in jail without bail.
– NEW YORK CITY, April 12, 2022 – In one of the most violent attacks in the history of New York's transit system, 23 people were wounded when a 62-year-old man activated a smoke bomb and opened fire in a subway. He was taken into custody the next day.
– OXFORD, Nov. 30, 2021 – Four students were killed, and seven others were wounded after a teenager opened fire at a high school in Oxford, Michigan.
– INDIANAPOLIS, April 16, 2021 – A former FedEx employee who had been under psychiatric care shot eight people dead and injured several others at an Indiana facility of the shipping company before taking his own life.
– LOS ANGELES, March 31, 2021 – Four people were killed, one of them a child, in a shooting at an office building in suburban Los Angeles before the suspect was taken into custody.
– BOULDER, March 22, 2021 – A mass shooting at a supermarket in Boulder, Colorado, killed 10 people, including a police officer.
– ATLANTA, March 16, 2021 – Eight people, including six women of Asian descent, was shot dead in a string of attacks at day spas in and around Atlanta. A male suspect was arrested.
– MILWAUKEE, Feb. 26, 2020 – A gunman opened fire at the Molson Coors Beverage Co brewing complex in Milwaukee, killing five co-workers before he committed suicide.
– DAYTON, Aug. 4, 2019 – A gunman dressed in body armour opened fire in downtown Dayton, Ohio, killing nine people, including his sister. Police killed the shooter.
– EL PASO, Aug. 3, 2019 – A man fatally shot 22 people at a Walmart store in El Paso, Texas. A statement believed to have been written by the suspect called the attack "a response to the Hispanic invasion of Texas." Authorities arrested the shooter.
– VIRGINIA BEACH, May 31, 2019 – A disgruntled public utility employee opened fire on co-workers at a municipal building in Virginia, killing 12 people before police fatally shot him.
– AURORA, Feb. 15, 2019 – A man opened fire at an Illinois factory after being fired, killing five workers before being slain by police.
– THOUSAND OAKS, Nov. 7, 2018 – A former Marine combat veteran killed 12 people in a bar in Thousand Oaks, California, a suburb of Los Angeles. He then killed himself.
– PITTSBURGH, Oct. 27, 2018 – A gunman burst into the Tree of Life synagogue near Pittsburgh and fired on congregants gathered for a Sabbath service, killing 11.
– SANTA FE, May 18, 2018 – A 17-year-old student opened fire at his high school outside Houston, Texas, killing nine students and a teacher before surrendering to officers.
– PARKLAND, Feb. 14, 2018 – A former student at Marjory Stoneman Douglas High School in Parkland, Florida, killed 17 students and educators.
– SUTHERLAND SPRINGS, Nov. 5, 2017 – A man thrown out of the U.S. Air Force for beating his wife and child shot 26 people fatally at a rural Texas church where his in-laws worshipped before killing himself.
– LAS VEGAS, Oct. 1, 2017 – A gunman opened fire on a country music festival from a 32nd-floor hotel suite, killing 60 people before taking his own life.
– ORLANDO, June 12, 2016 – A gunman fatally shot 49 people at Pulse, a gay nightclub, before he was shot dead by police.
– SAN BERNARDINO, Dec. 2, 2015 – A husband and wife killed 14 people at a workplace holiday party in San Bernardino in Southern California before dying in a shootout with police.
– ROSEBURG, Oct 1, 2015 – A gunman stalked onto an Oregon college campus and opened fire, killing nine people before police shot him to death.
– CHARLESTON, June 17, 2015 – A white supremacist killed nine Black churchgoers at a church in Charleston, South Carolina. He was sentenced to death.
– WASHINGTON, Sept. 16, 2013 – A former Navy reservist working as a government contractor killed 12 people at the Washington Navy Yard. He was shot dead by police.
– NEWTOWN, Dec. 14, 2012 – A gunman killed 26 people, including 20 children from five- to 10 years old, in a rampage at Sandy Hook Elementary School in Connecticut.
– AURORA, July 20, 2012 – A masked gunman killed 12 people at a cinema in Aurora, Colorado. He received multiple life sentences.
– FORT HOOD, Nov. 5, 2009 – An army major and psychiatrist opened fire at Fort Hood, a U.S. Army base in Texas, killing 13 people.
Ukraine War: US To Give Kyiv Long-Range ATACMS Missiles – Media Reports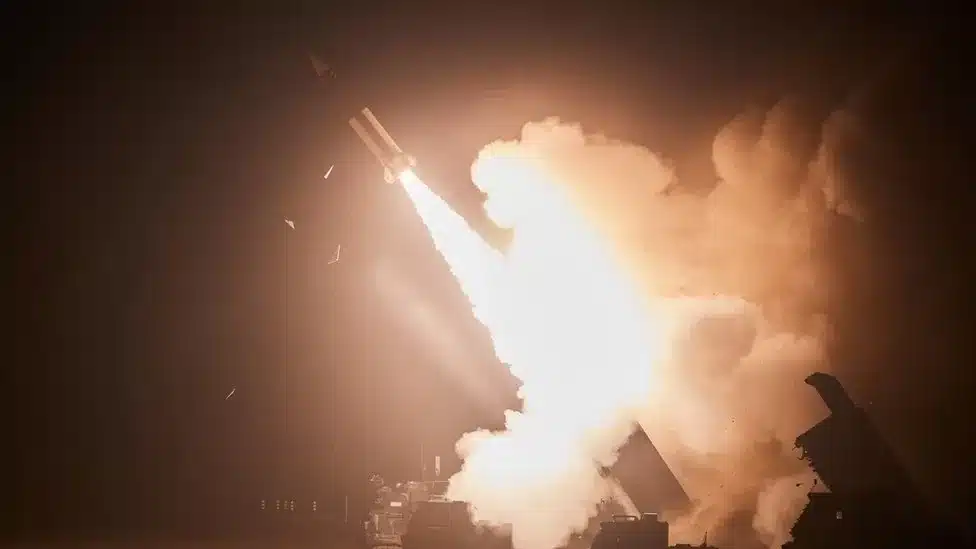 US media report that President Joe Biden intends to provide Ukraine with advanced long-range missiles to aid Kyiv's ongoing counteroffensive.
They cite US officials familiar with the issue as saying Ukraine will get some ATACMS missiles with a range of up to 190 miles (300km).
This would allow Kiev to strike Russian targets far behind the front line.
On Friday, at least two Ukrainian missiles struck the Russian Black Sea fleet headquarters in occupied Crimea.
A Ukrainian military source told the BBC that British and French-supplied Storm Shadow missiles were used in the attack on the port of Sevastopol.
These missiles have a range of approximately 240 kilometers.
According to unnamed US officials quoted by NBC News and the Wall Street Journal, Vice President Biden told his Ukrainian counterpart Volodymyr Zelensky that Kyiv would receive "a small number" of ATACMS (Army Tactical Missile System) missiles. Thursday, the two leaders met at the White House.
According to the WSJ, the armaments will be sent in the coming weeks.
In the meantime, the Washington Post cited several individuals familiar with the negotiations as saying that Ukraine would receive ATACMS armed with cluster bomblets instead of single payloads.

US media report that President Joe Biden intends to provide Ukraine with advanced long-range missiles to aid Kyiv's ongoing counteroffensive.
The United States and Ukraine have neither officially confirmed the allegations.
After the Biden-Zelensky discussions, the United States announced a new $325 million (£265 million) military aid package for Ukraine, including artillery and ammunition. Next week, American Abrams tanks will be delivered to Kiev.
On the ATACMS issue, both presidents have been elusive.
"I believe we will be able to reach an agreement on the majority of what we discussed with President Biden yesterday," Mr. Zelensky said on Friday during a visit to Canada.
"Indeed, it's only a matter of time. Not everything depends on Ukraine,' elucidated the speaker.
Kyiv has pushed for ATACMS for months to bolster its brutal and deadly counteroffensive in the south.

US media report that President Joe Biden intends to provide Ukraine with advanced long-range missiles to aid Kyiv's ongoing counteroffensive.
It is stated that vital Russian supply lines, command positions, and other logistical hubs would be within striking distance, forcing Moscow to move them further away and making it more difficult to resupply soldiers and weapons.
Ukraine asserts that Russian positions in the occupied southern Ukrainian regions, including Crimea, would be particularly vulnerable.
In February 2022, Russian President Vladimir Putin launched a full-scale invasion of Ukraine, and the Biden administration initially hesitated to provide Ukraine with modern weapons.
Since then, however, its posture has shifted dramatically, with Kyiv acquiring Himar's long-range rocket systems and Patriot air defense missiles.
President Biden has shown reluctance towards ATACMS out of concern that such missiles could bring about a confrontation with a nuclear-armed Russia.
Source – (BBC)
Shein In Talks To Buy Missguided From Mike Ashley's Frasers Group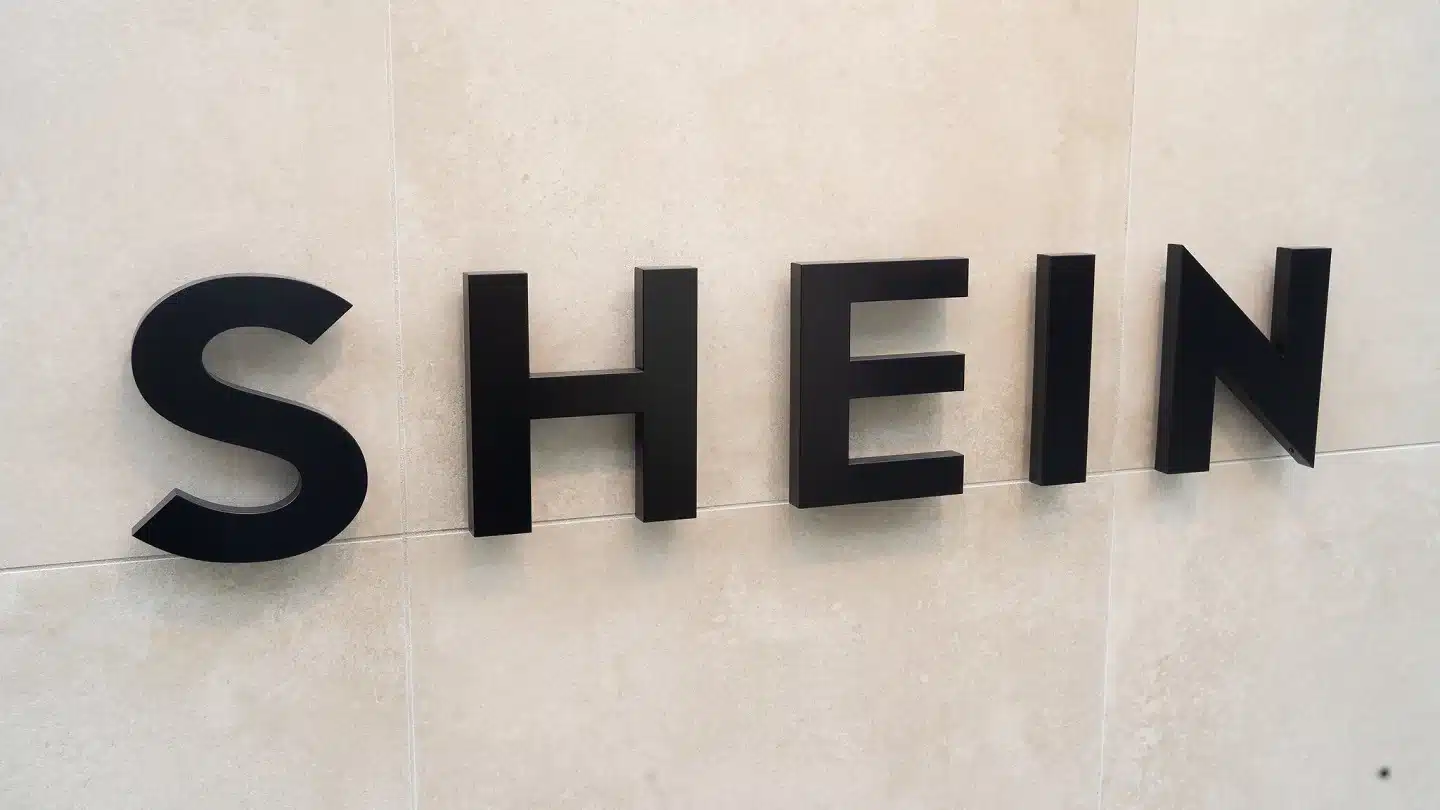 Shein, created in China in 2008, is a global fast fashion behemoth.
According to the BBC, Mike Ashley's Frasers Group is in talks to sell its Missguided clothing brand to online fashion giant Shein.
The talks regarding a purchase, first reported by Sky News, occurred only a year after Frasers acquired the brand.
Last year, Frasers Group paid £20 million for Missguided after the online apparel store went bankrupt.
Shein, created in China in 2008, is a global fast fashion behemoth.

Frasers Group and Shein have both been reached for comment.
According to Sky, the agreement will see Shein acquire Missguided's brand and other intellectual property while Frasers retains the head office.
Missguided, situated in Manchester, was launched in 2009 by Nitin Passi and has since grown to become one of the UK's largest online fashion players.
However, due to supply chain issues, rising freight prices, and increased competition from rivals, it went into administration in May 2022 before being acquired by Frasers Group.
Frasers, which owns the Mike Ashley-founded Sports Direct company, has grown swiftly by acquiring troubled brands. Game, Evans Cycles, Jack Wills, and Sofa.com are examples.
While Mike Ashley is no longer the CEO of Frasers, he still maintains a majority ownership in the company.

Shein, which currently has its headquarters in Singapore, saw a boost in sales during the Covid epidemic when lockdowns increased internet purchases.
It was valued at roughly $66 billion earlier this year, which was lower than a previous valuation of around $100 billion.
It has been speculated that Shein will attempt to float its shares in the United States.
However, in May, a group of US congressmen demanded that Shein be investigated amid allegations that people from China's predominantly Muslim Uyghur community were used as forced labor to create some of the clothing it sells.
Human rights organizations and Western governments, particularly the United States and the United Kingdom, have accused China of perpetrating crimes against humanity against the Uyghurs.
Shein responded to the BBC, saying, "We have zero tolerance for forced labour."
"Our suppliers must follow a strict code of conduct that is aligned with the core conventions of the International Labour Organisation."
SOURCE – (BBC)
Killer Danelo Cavalcante Captured By Police Nearly 2 Weeks After Escaping Pennsylvania Prison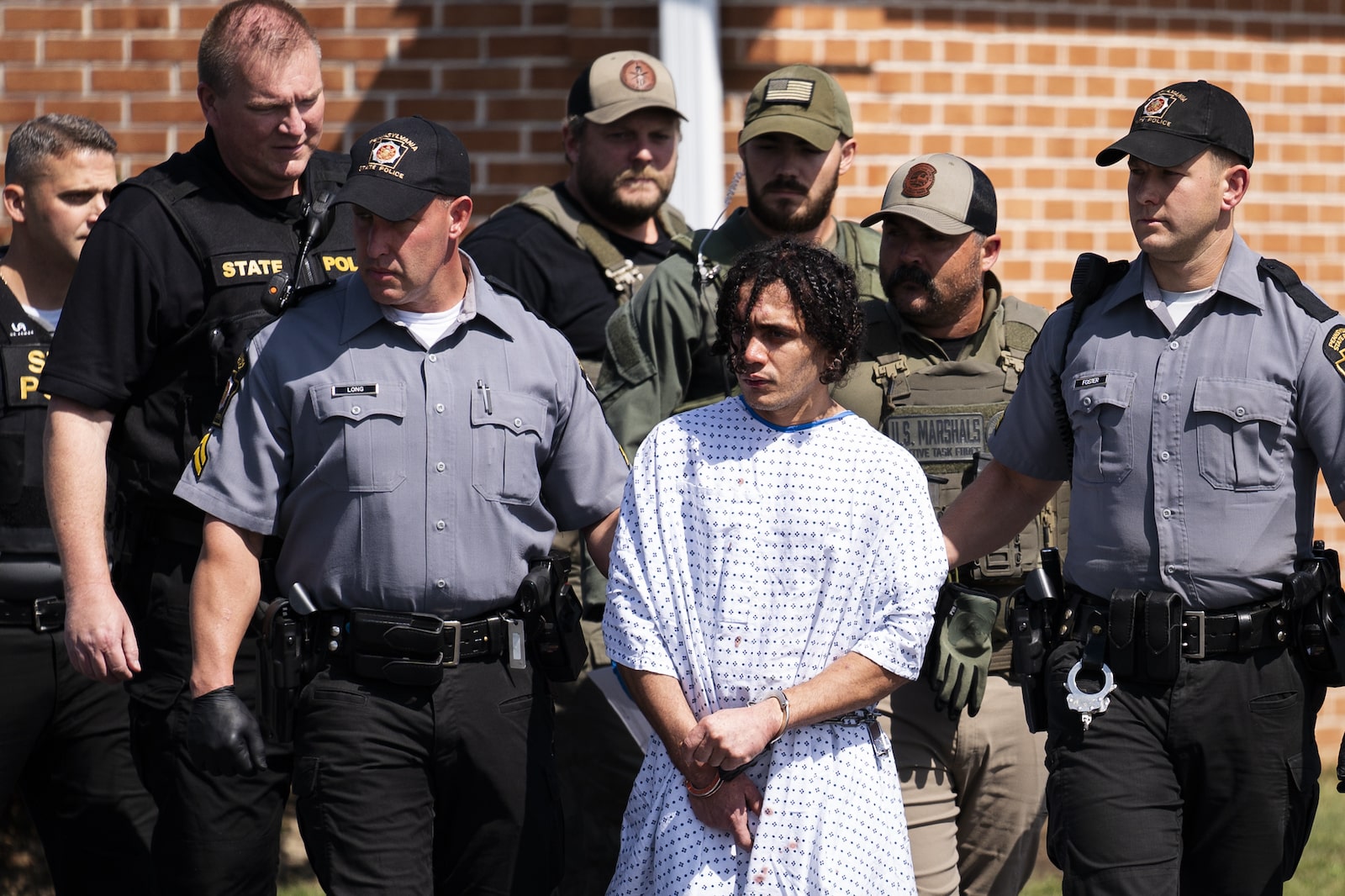 Danelo Cavalcante is no longer on the run after authorities apprehended him.
Officials announced on Sept. 13 that the 34-year-old man, who escaped from Pennsylvania's Chester County Prison on Aug. 31 and shocked the town, is now in police custody after being discovered under a pile of logs in South Coventry Township.
During a press conference, Lt. Col. George Bivens described how officials tracked Cavalcante down following a two-week manhunt, noting that they picked up a heat signal early Sept. 13 and began tracking him.
"Tactical teams began to converge on that location where the heat source was moving," he explained, adding that owing to inclement weather, they chose to secure the area until additional resources could be brought in for assistance. "That resumed early this morning, and tactical teams converged on the area where the heat source was shortly after 8 a.m." They could go in stealthily, giving them the advantage of surprise."

Danelo Cavalcante is no longer on the run after authorities apprehended him.
Cavalcante, convicted of first-degree murder on Aug. 16 for fatally stabbing his former lover and sentenced to life in jail without the possibility of release, didn't realize he was surrounded at first, according to Bivens. But when he did, he sought to flee, crawling through "thick underbrush" with a weapon.
According to Bivens, one of the Customs and Border Control teams was accompanied by a dog that could control Cavalcante while officials approached him.
"He continued to resist," Bivens stated, "but was taken into custody forcibly." As a result, no one was wounded. He did incur a slight bite wound, which was examined by medical authorities on the site."
Cavalcante was then sent to the Avondale station in Pennsylvania for further processing and interrogation.
SOURCE – (Enews)