Biden Gives Billions to Ukraine While Black Children Die in Sudan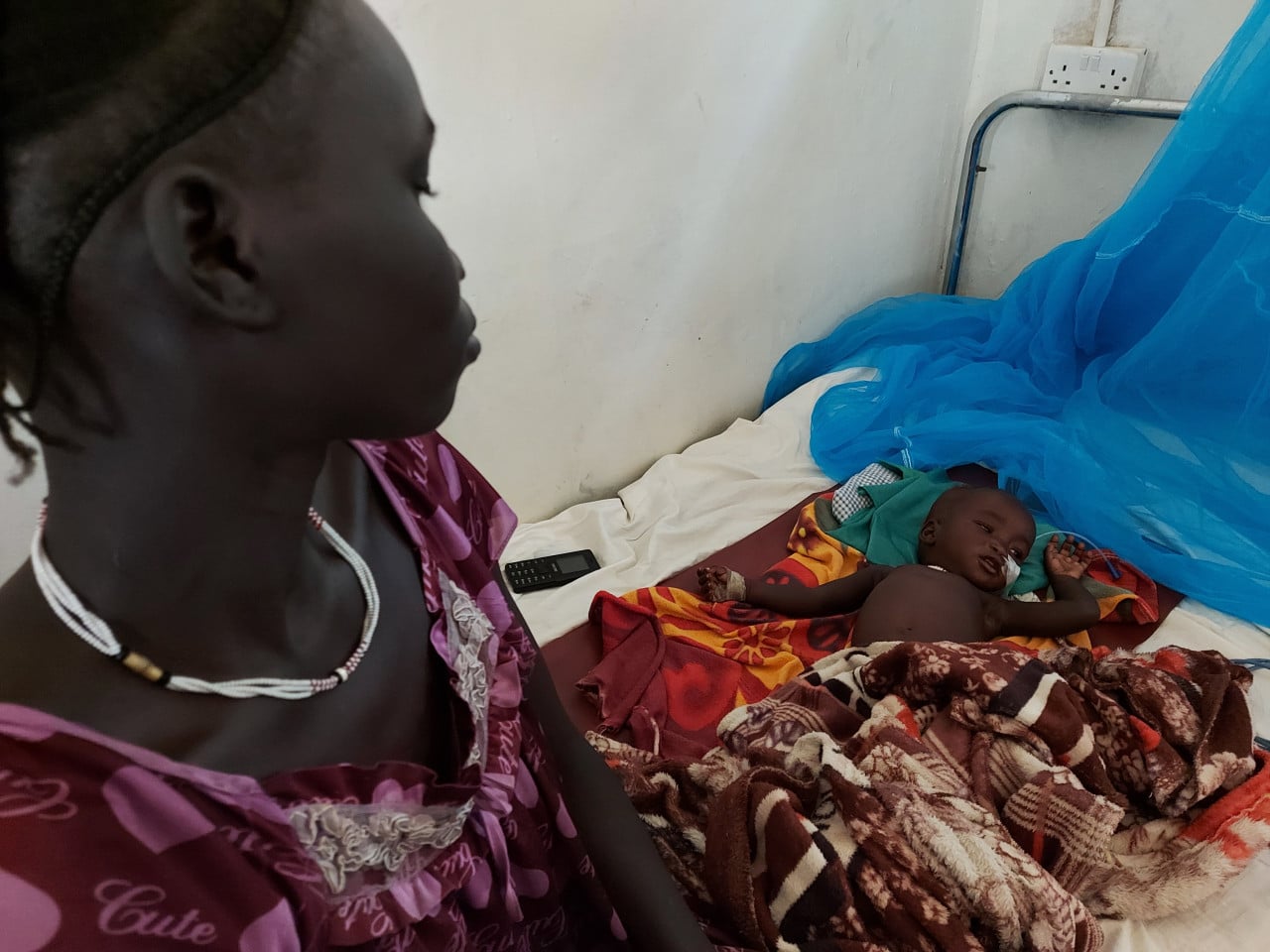 Disgruntled lawmakers on both sides of the aisle have pushed the Biden administration to ratchet up its reaction to Sudan's escalating civil conflict, as billions of dollars have been transferred to Ukraine for its proxy fight with Russia.
Sen. Bob Menendez (D-NJ), leader of the Foreign Relations Committee, said a hearing on Sudan was required to pressure the State Department to find answers. Attempts to mediate a ceasefire in Sudan have so far failed, and foreign leaders have yet to agree on a collective humanitarian response, he said.
Sen. Jim Risch (R-ID), ranking member, said the Biden administration's efforts in Sudan have been disappointing.
"This committee worked hard to ensure Sudan received the State Department's full attention." Unfortunately, this has not occurred. "I agree with the chairman that this is a difficult situation," Risch remarked.
Risch noted that the Foreign Relations Committee convened a hearing over a year ago that he believed would push the Biden administration to develop a clear vision for democracy and peace in Sudan. Risch pushed for new measures to weaken the two warring Sudanese generals and to mobilize an international coalition of actors to assist the country in establishing a democratic administration.
"The administration must change not only the architecture of this policy, but also the architects of this policy," Risch said. "We must break the cycle of doing the same thing over and over and expecting different results."
Victoria Nuland, the State Department's under secretary of state for political affairs, defended the agency's activities while acknowledging the contentious nature of foreign policy in recent years.
She stated that the United States, through the United States Agency for International Development (USAID), is providing more than $288 million in additional humanitarian assistance to the people of South Sudan, who are experiencing the worst levels of acute food insecurity and malnutrition since the country's independence in 2011.
Since February 24, 2022, the Biden administration has appropriated nearly $115 billion in emergency financing to Ukraine. This assistance funds Ukraine, American partners in conflict-affected regions, and US national security programmes.
The Department of Defence and the State Department, which oversees the US Agency for International Development (USAID), get over 95% of Ukraine's discretionary spending. The remainder of the monies are distributed to government and non-government organisations that provide humanitarian assistance to Ukraine and Ukrainian refugees.
The billions sent to Ukraine come as the people of Sudan face a humanitarian disaster, according to UN Secretary-General António Guterres, following conflict between rival armed groups.
Food, water, and fuel shortages, as well as limited access to transportation, communications, and energy, are among the terrible conditions. Healthcare services have also been severely impacted, people have been unable to leave risky locations due to continued instability, and the cost of basic necessities has risen.
So far, the fighting has killed about 1,000 people, injured over 5,000, and forced nearly 1 million people to leave. This is happening in a country that already has 1.3 million refugees and over 4 million internally displaced people, and which now confronts additional humanitarian calamities.
President Joe Biden has thus far only issued an executive order authorizing the government to penalize Sudanese individuals and entities participating in the war. However, Biden's executive order neglected to name a single Sudanese official, a continuation of the administration's long-failing strategy to Sudan, which favours accommodation over action.
The United States has yet to act on this executive order, ostensibly to give the generals time to work out a cease-fire and political settlement.
Children died in Sudan orphanage
Meanwhile, the Associated Press reported that at least 60 infants, toddlers, and older children died over the past six weeks while imprisoned in terrible conditions in a Sudanese capital orphanage as conflict raged outside.
Most died of malnutrition and fever. Over the weekend, 26 people perished in two days.
Interviews with more than a dozen doctors, volunteers, health officials, and workers at the Al-Mayqoma orphanage revealed the degree of the children's suffering. The Associated Press also examined dozens of documents, pictures, and videos depicting the facility's deteriorating conditions.
Orphanage employees captured video showing children's remains securely wrapped in white blankets, ready for burial. In another scene, two dozen diaper-clad toddlers sit on the floor of a room, many of them weeping, while a lady carries two metal jugs of water. Another woman sits on the floor, back to the camera, rocking back and forth and cuddling a child.
An orphanage worker later revealed that the toddlers were relocated to the spacious room after neighbouring shelling covered another area of the facility in severe dust last week.
"It's a disaster," said Afkar Omar Moustafa, a volunteer at the orphanage, over the phone. "This was something we expected from day one (of the fighting)."
According to death records, among those killed were newborns as little as three months old, as well as four orphanage employees and personnel for charity that are now assisting the facility.
The weekend was especially lethal, with 14 youngsters dying on Friday and 12 on Saturday.
This sparked uproar on social media, and a local charity was able to provide food, medicine, and infant formula to the orphanage on Sunday, thanks to UNICEF and the International Committee of the Red Cross.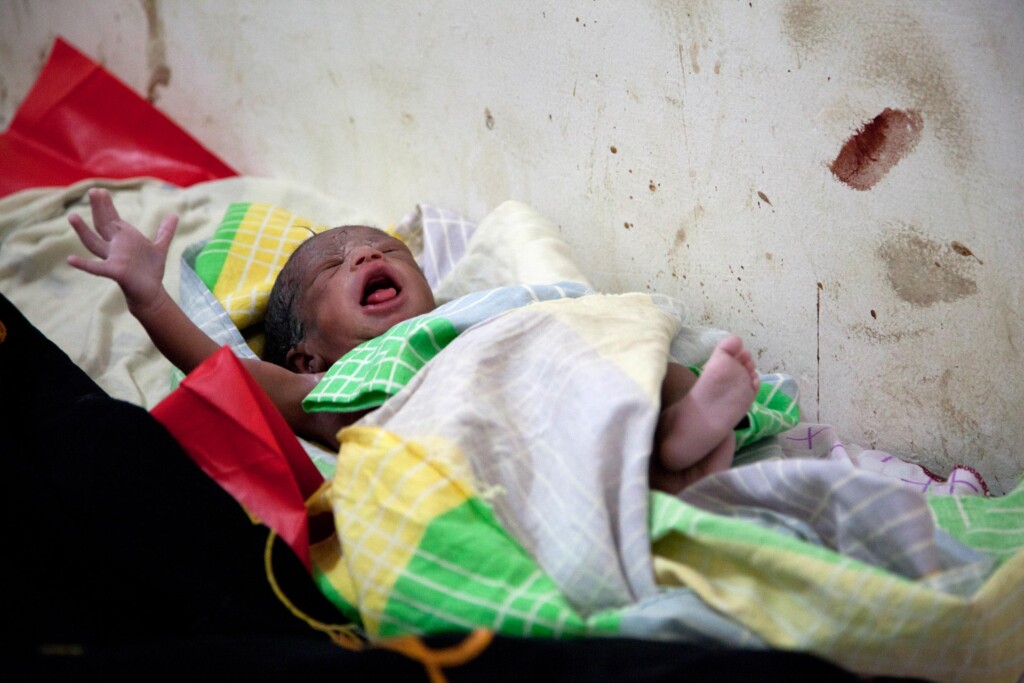 Orphanage workers worried that additional children could die and demanded that they be evacuated from war-torn Khartoum as soon as possible.
The war for Sudan's authority began on April 15, when the Sudanese military, led by Gen. Abdel-Fattah Burhan, clashed with the paramilitary Rapid Support Forces, led by Gen. Mohammed Hamdan Dagalo.
Khartoum and other metropolitan centres have been turned into battlegrounds as a result of the war. Many civilian infrastructure and dwellings have been looted or damaged by stray shells and gunfire.
The violence has taken a devastating toll on people, especially youngsters. According to Sudan's Doctors' Syndicate, which counts civilian deaths, over 860 civilians have been murdered and others have been injured since April 15. The total is almost certainly far higher.
Over 1.65 million people have fled to safer locations within Sudan or into neighbouring countries. Others are still confined to their homes, unable to flee as food and water supplies diminish. The skirmishes have also hampered the functioning of relief organisations.
According to UNICEF, more than 13.6 million children in Sudan require immediate humanitarian assistance, up from almost nine million prior to the war.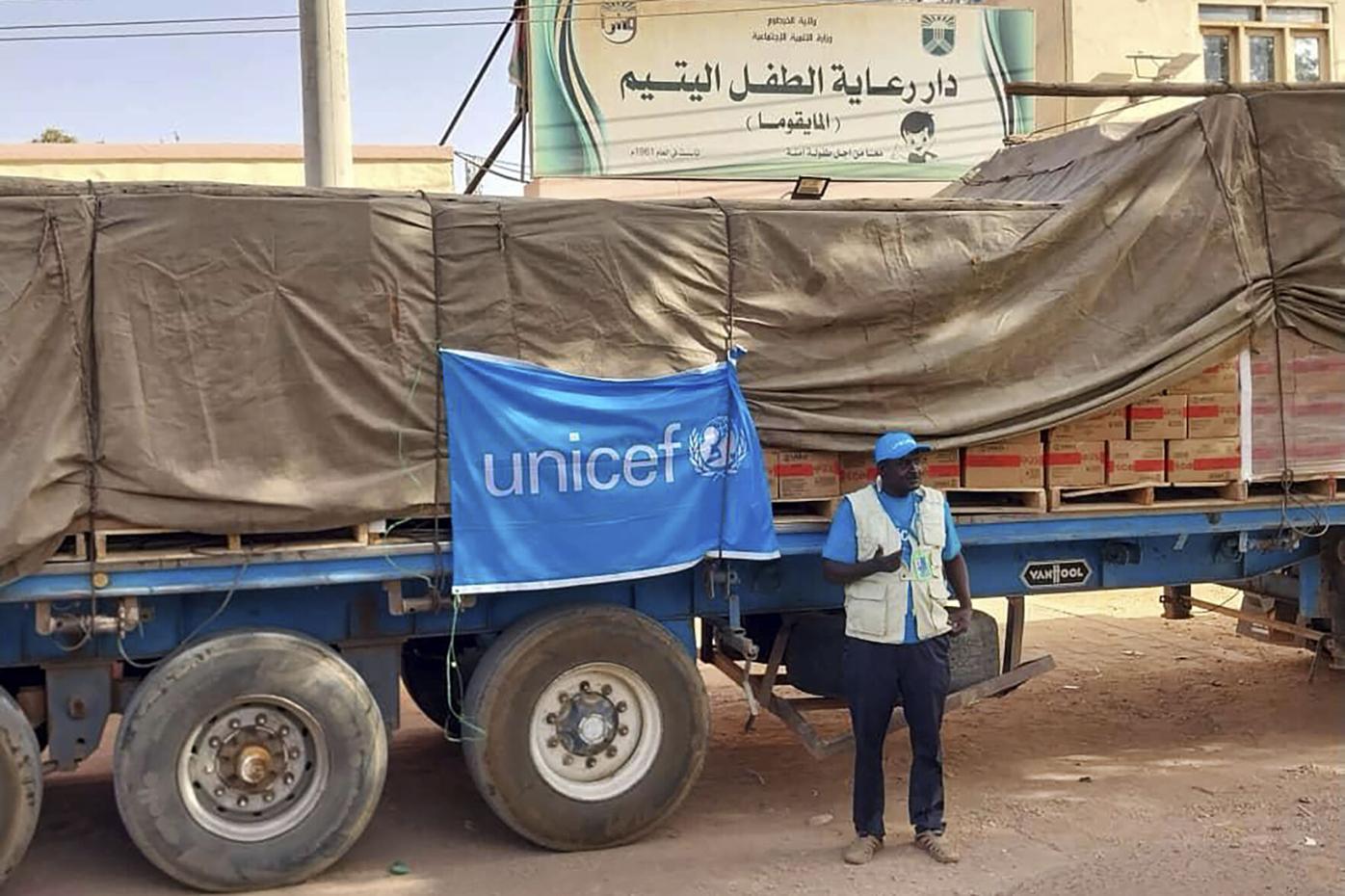 According to AP data, there were at least 341 children in the orphanage as of Monday, including 165 newborns aged one to six months and 48 toddlers aged seven to twelve months. The remaining 128 youngsters ranged in age from one to thirteen years.
There were two dozen children in the orphanage who had been transferred from Khartoum hospitals following the outbreak of fighting. According to Heba Abdalla, who joined the orphanage as a kid and is now a nurse there, the hospitals where the children received advanced care had to close due to a shortage of power or nearby shelling.
The military, the RSF, the health ministry, and the social development ministry, which controls the orphanage, did not respond to demands for comment.
The situation was especially tense during the first three weeks of the conflict, when combat was at its peak. According to another nun, Sister Teresa, the children were transferred to the first floor away from windows at one point during this time to avoid being injured by stray fire or shrapnel.
"It looked like a prison… we were all prisoners, unable to even look out the window." "We were all suffocated," she explained.
Food, medicine, baby formula, and other supplies ran short during this time because carers were unable to get out and seek help, according to Abdalla.
"We couldn't find anything to feed them on many days," Abdalla explained. "They (the children) were crying all of the time because they were hungry."
The number of nurses, nannies, and other carers decreased as the institution became inaccessible. According to Abdalla, many of the carers were refugees from Ethiopia, Eritrea, or South Sudan who fled the violence like hundreds of thousands of others.
"We ended up with one or two nannies serving 20 or more children, including disabled children," said Moustafa, the volunteer.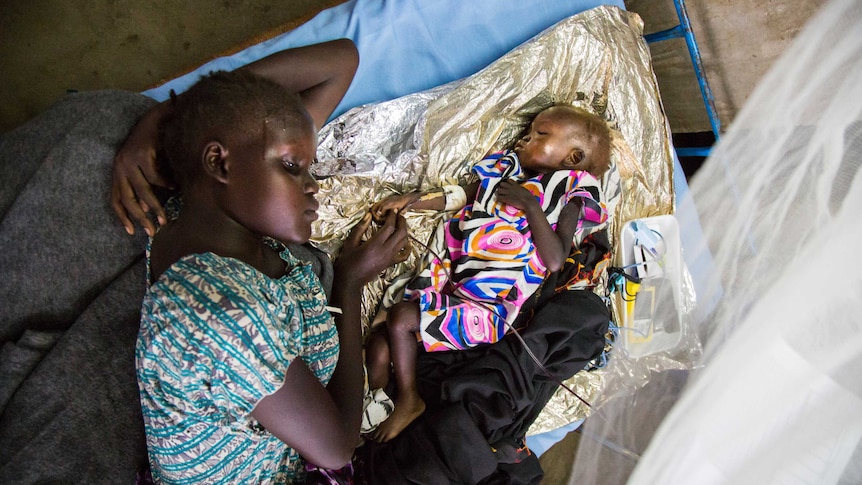 Children began to perish in Sudan. Initially, there were three to six deaths per week, but the toll quickly climbed, according to nurses. The highest number of deaths occurred on Friday, with 14, followed by 12 on Saturday.
The AP obtained 11 death certificates for youngsters at the orphanage, eight of which were dated Sunday and three of which were dated Saturday. All death certificates cited circulatory collapse as the cause of death, but also mentioned fever, dehydration, malnutrition, and failure to thrive as contributing factors.
According to Moustafa, the orphanage lacked sufficient infrastructure and equipment even before the commencement of fighting. Each room held 20 to 25 youngsters, with many sleeping on the floor. Babies shared pink metal cots.
The orphanage was founded in 1961. Though it receives government funding, it is primarily reliant on donations and help from local and international charities.
The orphanage has already made news, most recently in February 2022, when at least 54 children died in less than three months. At the time, activists issued an internet request for assistance, and the military supplied food and other supplies.
The government-run facility is housed in a three-story building with a playground in Khartoum's Daym neighbourhood. According to staff and an AP freelance photographer who lives near the orphanage, the region has seen some of the hardest combat, with errant shells and bullets hitting surrounding homes and other civilian infrastructure.
The deaths sparked national outrage, with advocates pleading for assistance for the youngsters.
Nazim Sirag, the founder of the local charity Hadhreen, has spearheaded efforts to bring volunteers and materials to the orphanage.
Food, medicine, and infant formula began to arrive at the facility on Sunday, he said. The organisation also fixed the equipment, power cables, and a backup generator.
Sirag stated that the situation is still challenging, and orphanage employees have urged for the children to be relocated from Khartoum. "You don't know what will happen tomorrow," Abdalla said.
Joe Burrow Starts For Bengals Vs. Rams After Being Questionable With Calf Injury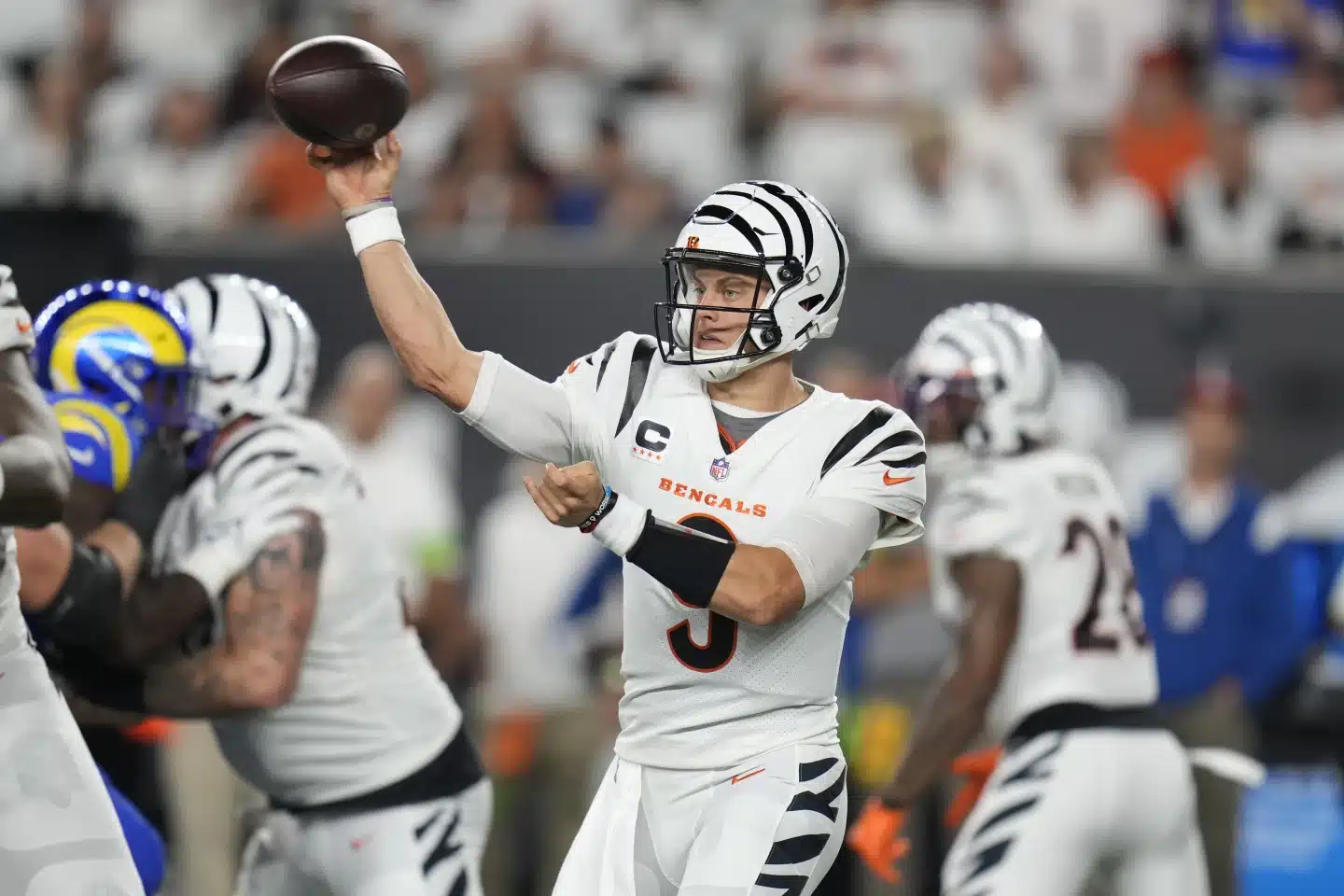 CINCINNATI — Joe Burrow started for the Cincinnati Bengals against the Los Angeles Rams on Monday night.
The Bengals' starting quarterback has been coping with a calf injury, but he was a full participant in warmups and played in the first offensive series.
Burrow's participation was still being determined shortly before the game. The injury occurred early in training camp and was aggravated late in last week's Bengals loss to Baltimore.

Burrow returned to limited practice on Thursday, and the team listed him as questionable on Saturday.
Irv Smith Jr., Trenton Irwin, Chris Evans, Jay Tufele, Jackson Carman, Trey Hill, and DJ Ivey were inactive for the Bengals.
For the Rams, Zach Evans, Kevin Dotson, Warren McClendon, and Earnest Brown IV were inactive.
The Rams activated running back Royce Freeman and wide receiver Austin Trammell.
In a victory over Tampa Bay, Jalen Hurts threw a touchdown pass, rushed for another, and led an unblemished Philadelphia drive that lasted more than nine minutes.
Hurts has gone 20-1 in his last 21 regular-season contests. He tossed a 34-yard TD pass to Olamide Zaccheaus that helped Philly establish a 13-3 halftime lead, and his 1-yard scoring run gave the Eagles a 17-point advantage early in the second half.

On Monday night, Joe Burrow started for the Cincinnati Bengals against the Los Angeles Rams.
The Eagles, one of three unbeaten teams in the NFL, led 25-3 when the Bucs scored on a 1-yard touchdown pass from Baker Mayfield to Mike Evans. With 9:22 remaining, a 2-point conversion cut Philadelphia's lead to 14 but Hurts and the Eagles never gave Tampa Bay the ball back.
The Buccaneers (2-1) suffered their first loss with Mayfield at quarterback, and Tampa Bay's typically dependable defense allowed 201 rushing yards.
D'Andre Swift gained 130 yards on 16 carries for Philadelphia, which is 3-0 for the first time in consecutive seasons since 1992-93. Hurts completed 23 of 37 passes for 277 yards while throwing two interceptions.
Mayfield completed 15 passes out of 25 attempts for 146 yards, one touchdown, and one interception. Five receptions by Evans gave him 700 for his career.
SOURCE – (AP)
India, At UN, Is Mum About Dispute With Canada Over Sikh Separatist Leader's Killing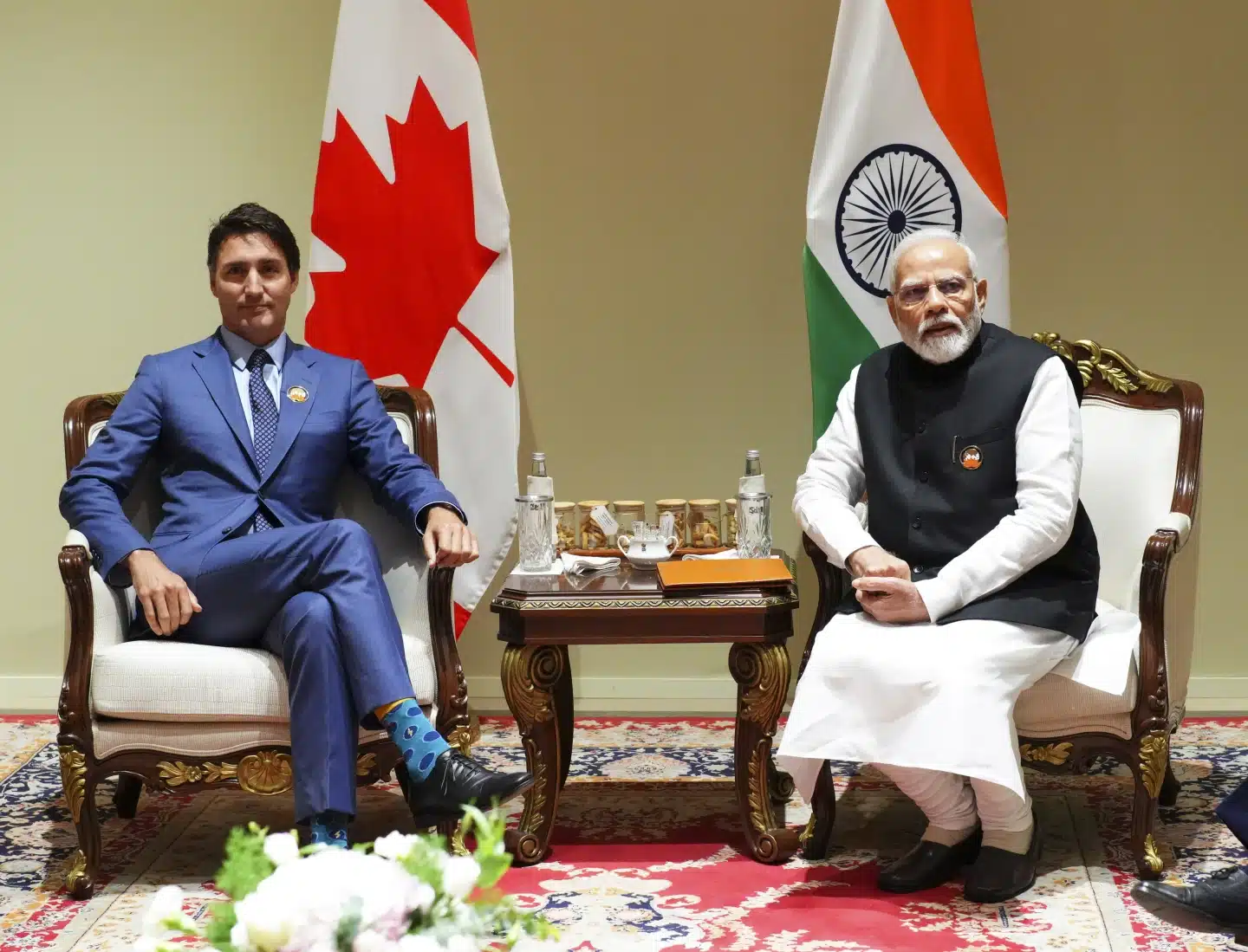 UNITED NATIONS — As he addressed world leaders at the United Nations General Assembly on Tuesday, India's top diplomat avoided addressing his country's dispute with Canada over the assassination of a Sikh separatist leader. However, he indirectly criticized how other nations respond to "terrorism."
Foreign Minister Subrahmanyam Jaishankar devoted most of his speech to praising India's rising global stature and aspirations for leadership, highlighting its recent tenure as chair of the Group of 20 industrialized nations and presiding over a substantial summit meeting last month.
However, he also stated that the international community must not "allow political expediency to determine responses to terrorism, extremism, and violence."
India has frequently attacked Pakistan at the United Nations over what New Delhi perceives as Pakistan's sponsorship of terrorism. This time, however, the remark could be interpreted as an attack on Canada, whose representative is scheduled to speak at the United Nations later on Tuesday.
As a result of Canadian Prime Minister Justin Trudeau's statement last week that India may have been involved in the June murder of a Canadian citizen in a Vancouver suburb, relations between the two countries have reached their lowest point in years.
Hardeep Singh Nijjar, 45, was murdered by masked assailants, but Canada has not yet provided any public evidence of Indian involvement in the murder. India had designated him as a terrorist because he led the remnants of a once-powerful movement to establish an independent Sikh homeland, Khalistan.

India's top diplomat avoided addressing his country's dispute with Canada over the assassination of a Sikh separatist leader.
The Indian Ministry of Foreign Affairs dismissed the allegation as "absurd" and accused Canada of harboring "terrorists and extremists." It also asserted that the allegations were politically motivated, indicating that Trudeau sought domestic support from the Sikh diaspora.
"Such unsubstantiated allegations seek to divert attention away from Khalistani terrorists and extremists, who have found refuge in Canada and continue to threaten India's sovereignty and territorial integrity," the ministry said in a statement released last week.
However, they have long accused Canada of allowing Sikh separatists, including Nijjar, unfettered reign.
Even though the active insurgency ended decades ago, the Modi administration has warned that Sikh separatists are attempting a comeback. New Delhi has urged nations such as Canada, where Sikhs account for more than 2% of the population, to do more to prevent a separatist revival.
After the G20 summit, Canada's allegation obscured India's diplomatic moment. Jaishankar sought to refocus attention on his country's ambitions in the international arena, noting that India is the world's most populous nation and a growing economic superpower.
"When we aspire to be a leading power, it is not for self-promotion, but to assume more responsibility and make more contributions," he explained. "The goals we have set for ourselves will distinguish us from those who rose before us."
SOURCE – (AP)
Messina Denaro: Notorious Italian Mafia Boss Dies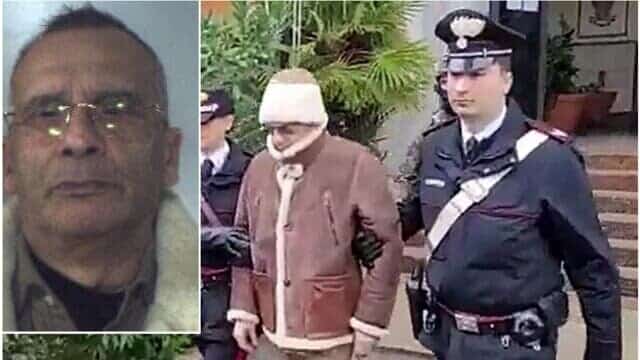 Matteo Messina Denaro, one of Italy's most wanted persons until his capture earlier this year, has passed away.
The 61-year-old man was believed to be a leader of the infamous Cosa Nostra Mafia for 30 years before his capture in January.
At his arrest, he was being treated for cancer and transferred from prison to a hospital last month.
Denaro was believed to be guilty of multiple murders.
In 2002, he was tried and sentenced to life in absentia for offenses, including his role in the 1992 murders of anti-Mafia prosecutors Giovanni Falcone and Paolo Borsellino. He once boasted that he could "fill a cemetery" with his victims.
In addition, he supervised racketeering, illegal waste disposal, money laundering, and drug trafficking on behalf of the Cosa Nostra organized crime syndicate.
Even though he had been on the run since 1993, it was believed that Messina Denaro was still issuing orders to his subordinates from various covert locations.
According to local media, he lapsed into an irreversible coma on Friday at a hospital in L'Aquila, central Italy, after requesting no aggressive medical treatment.

Matteo Messina Denaro, one of Italy's most wanted persons until his capture earlier this year, has passed away.
In recent months, he had undergone surgery for cancer-related concerns but reportedly had not recovered from the most recent operation.
L'Aquila Mayor Pierluigi Biondi confirmed Denaro's demise by writing on X (previously Twitter) that it was "the epilogue of an existence lived without remorse or regret, a painful chapter of recent history that we cannot erase."
In addition to his crimes, Denaro was believed to be Cosa Nostra's final "secret keeper." Numerous informants and prosecutors believe he possessed all the information and names of those involved in several of the Mafia's most notorious crimes.
More than one hundred members of the armed forces participated in his January detention, which occurred at a private clinic in Palermo, the capital of Sicily, where he was receiving chemotherapy.

Matteo Messina Denaro, one of Italy's most wanted persons until his capture earlier this year, has passed away.
He had been a symbol of the state's impotence to reach the highest levels of organized crime syndicates for many years.
Italian investigators frequently came near to apprehending Denaro by observing his closest associates. This led to the 2013 detention of his sister, Patrizia, and a number of his associates.
Police also seized valuable businesses associated with him, isolating him further.
Police had to rely on digital composites to reconstruct his appearance in the decades following his escape from justice. His voice recording was not published until 2021.
A Formula 1 fan from Liverpool was detained at gunpoint in a restaurant in the Netherlands in September 2021 after being misidentified as Denaro.
SOURCE – (BBC)