NHTSA to Investigate Elon Musk Over 2022 Tweets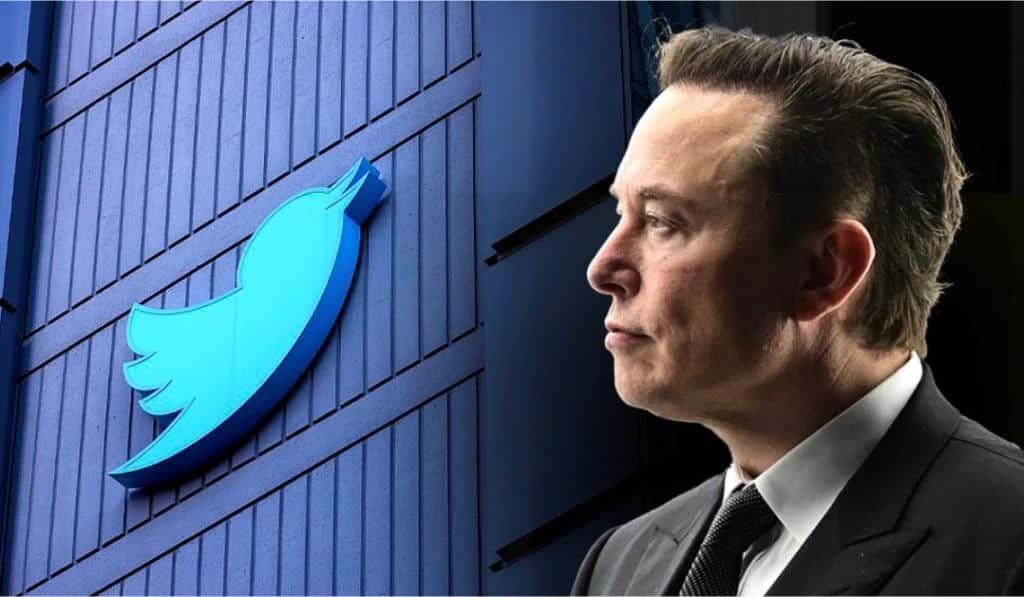 Elon Musk's use of Twitter has piqued the interest of another US regulator. A spokesperson for the National Highway Traffic Safety Administration (NHTSA) told Insider that the agency is looking into a tweet from Elon Musk about an update to Tesla's Full Self-Driving (FSD) software.
"Users with more than 10,000 miles on FSD Beta should be given the option to turn off the steering wheel nag," Tesla fan @WholeMarsBlog tweeted in December.
"Agreed, update coming in January," Elon Musk said in response to the tweet.
The Associated Press was the first to report that the NHTSA had contacted Tesla to inquire about the CEO's tweet. According to the Associated Press, the Twitter tweet is part of a larger investigation into at least 14 Tesla vehicles that crashed into emergency vehicles while Autopilot was engaged.
A Tesla spokesperson did not respond to an inquiry from Insider before publication. According to an NHTSA spokesperson, the investigation is still ongoing, and the agency does not comment on ongoing investigations.
Tesla's FSD and Autopilot have a feature that reminds the driver to keep their hands on the steering wheel and can disengage the software if it believes the driver has taken their hands off the wheel for an extended period. Some vehicles also have in-cabin cameras that alert drivers to look at the road or pull over if they appear distracted.
It's unclear whether Tesla intends to disable either feature for power users, but if it does, Tesla could do so via over-the-air software updates. The latest FSD update is expected to be released later this month.
FSD is a supplement to Tesla's Autopilot driver assistance program. It is available for a payment of $15,000 or a monthly subscription of $199. Teslas can automatically change lanes, enter and exit highways, recognize stop signs and traffic lights, and park thanks to the software. FSD is still in beta testing and must be monitored by a licensed driver.
Tesla's FSD software has previously been chastised. Beta testers have taken to YouTube over the years to post examples of software bugs ranging from phantom braking and attempting to turn into the wrong lane to incidents where the software failed to recognize pedestrians on the road.
The California Department of Motor Vehicles charged Tesla with deceptive marketing practices in the advertising of Autopilot and FSD last year. A man was arrested in 2021 after being pulled over while riding in the back seat of his Tesla while using Full Self-Driving.
US Honda Issues "Do Not Drive" Advisory for 2001 to 2003 Models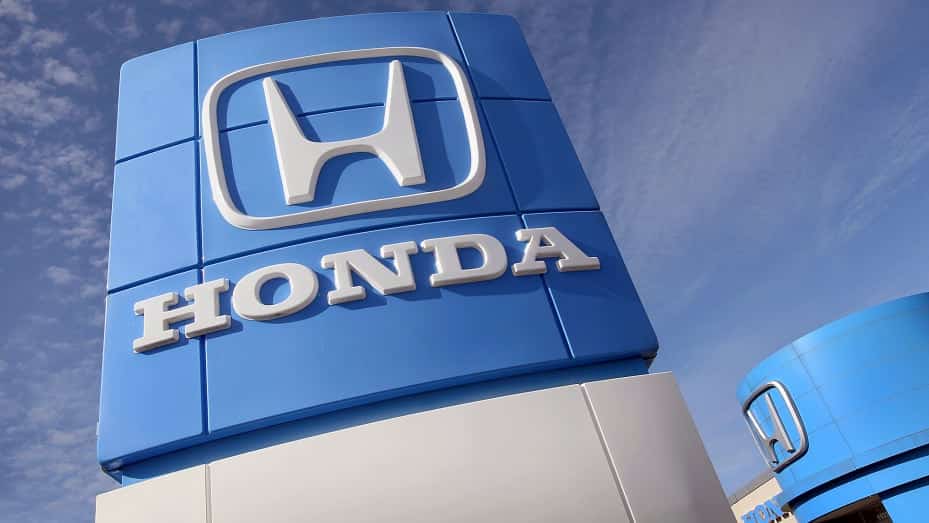 Honda and the United States government advise owners of approximately 8,200 older vehicles not to drive them until dangerous air bag inflators are replaced.
The National Highway Traffic Safety Administration issued a "Do Not Drive" advisory on Friday for 2001-2003 vehicles equipped with Takata inflators, which have a high risk of exploding and hurling shrapnel in a crash.
According to the safety agency, the risk to drivers and passengers is severe because the so-called "Alpha" inflators have a 50% chance of exploding in a crash. If the inflators rupture, they can launch shrapnel into the driver's face, potentially killing or injuring them.
According to the agency, the Honda and Acura vehicles were previously recalled, but records show that repairs were not performed on the affected vehicles. Honda has already replaced 99% of the potentially dangerous inflators.
The 2001 and 2002 Honda Accord and Civic, the 2002 Honda CR-V and Odyssey SUVs, the 2003 Honda Pilot, the 2002 and 2003 Acura 3.2 TL, and the 2003 Acura 3.2 CL are all affected.
Owners can find out if their vehicles are covered by visiting https://www.nhtsa.gov/recalls and entering their 17-digit vehicle identification number.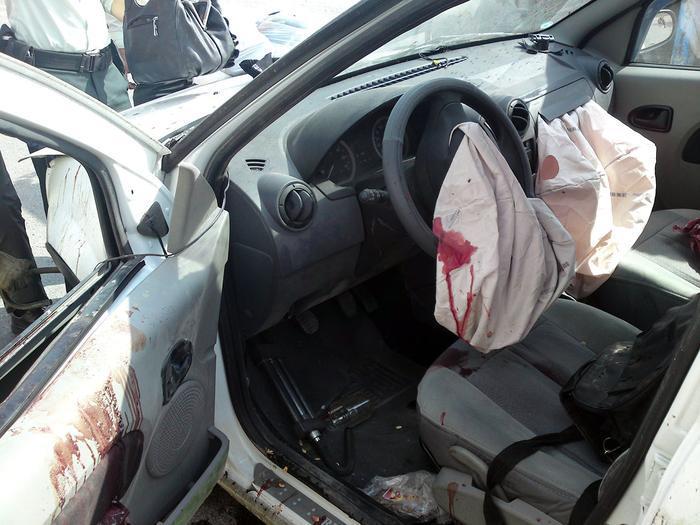 "These inflators are two decades old and have a 50% chance of rupturing in even a minor crash," said NHTSA Acting Administrator Ann Carlson. "Don't risk your life or the life of someone you care about; schedule your free repair today before it's too late."
Takata created a small explosion with ammonium nitrate to inflate airbags in a crash. However, the chemical can become more volatile over time when exposed to moisture in the air and repeated high temperatures. The explosion has the potential to rupture a metal canister and launch shrapnel into the passenger compartment.
The exploding airbags have killed at least 33 people worldwide since 2009, including 24 in the United States.
Most of the deaths and approximately 400 injuries occurred in the United States but also in Australia and Malaysia.
Honda has contacted owners over 18 million times via mail notices, emails, phone calls, and even home visits. According to the company, repairs are free, and replacement parts are available. It provides free towing and loaner vehicles as needed.
The possibility of a dangerous malfunction prompted the largest series of auto recalls in US history, with at least 67 million Takata inflators being recalled. According to the US government, millions of homes have not been repaired. Globally, approximately 100 million inflators have been recalled. Takata Corp. of Japan declared bankruptcy due to the exploding airbags.
Honda had by far the most vehicles with Takata inflators.
Honda Airbags in Thailand
Meanwhile, drivers in Thailand are being urged to check the airbags in their vehicles after three people were killed and another seriously injured as a result of Takata Corporation's faulty airbags.
The problem with Takata airbags, manufactured by the now-defunct Japanese automotive parts company, dates back to 2008 and has resulted in the recall of over 100 million vehicles worldwide.
To date, at least 27 deaths have been linked to faulty airbags.
Takata initially denied a problem with its airbags before admitting that the ammonium nitrate used during manufacturing caused too much pressure, causing the bags to explode.
If the airbag's inflator ruptures in a crash, metal shards from its housing system can be sprayed throughout the passenger cabin.
Takata was forced to pay over US$850 million in compensation to various car manufacturers and declared bankruptcy in 2017.
Asst. Prof. Dr. Smith Srisont, chief of the forensic laboratory in the Department of Pathology, stated in October that there are currently three cases in Thailand linked to Takata airbag failure, two of which resulted in fatalities and the other in serious and life-changing injuries.
According to Dr. Smith, autopsies on the two deceased confirmed that their deaths were caused by being struck by parts of the airbags. The third case involves metal fragments from an airbag flying into the victim's jaw and face, causing them to lose sight and hearing in their right ear.
Takata airbags are used in over 1.7 million Thai vehicles from eight manufacturers, including Honda, BMW, Nissan, Toyota, Mitsubishi, Mazda, Chevrolet, and Ford.
Chevrolet (2007-2015), BMW (1998-2018), Ford (1998-2014), Honda (1998-2014), Mazda (2004-2014), Mitsubishi (2005-2015), Nissan (2000-2014), and Toyota are among the vehicles affected (2001-2014).
The Thai Automotive Industry Association recently disclosed that it had recalled vehicles with the problem since 2009. According to a recent survey, over 680,000 Thai cars are still thought to have deadly Takata airbags.
Meanwhile, the Thailand Consumers Council has warned automakers to recall vehicles equipped with airbags.
According to the Thailand Consumers Council, drivers can find out if their vehicle has Takata airbags by visiting www.checkairbag.com or calling the Department of Land Transport's hotline at 1584.
Drivers can also contact their respective car manufacturer's call center.
Any replacement airbags are provided at no cost.
Elon Musk Wins Tesla Shareholder Lawsuit Over 2015 Tweet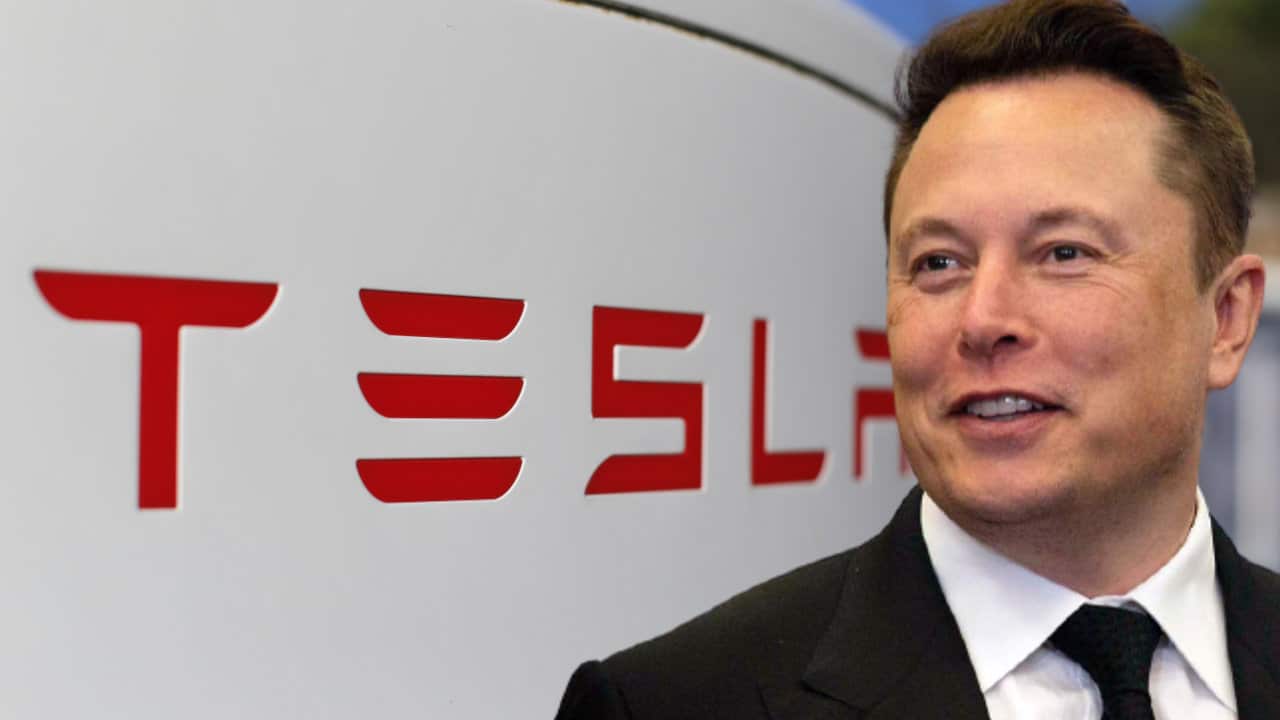 Elon Musk has defeated a shareholder lawsuit alleging tweets claiming he had the "funding secured" to take Tesla private cost investors billions of dollars in losses.
The verdict was delivered on Friday in San Francisco federal court after a three-week trial, in a victory for the billionaire chief executive of the electric-vehicle maker. The nine-person jury took just under two hours to reach its decision, which was unanimous.
"The jury got it right," Alex Spiro, a lawyer for Musk, said after the verdict.
Representing "thousands" of Tesla investors in the class action suit, lead attorney Nicholas Porritt had framed the case as an important test of rules and regulations for financial markets and society more broadly during closing arguments earlier on Friday in federal court.
"Rules that apply to everyone else should apply to Elon Musk," Porritt said. "Elon Musk published false tweets, with reckless disregard to the truth, and those tweets caused investors harm. Lots of harm."
He concluded: "All of corporate America is watching."
Musk, who had taken the stand as a witness in the case, was in court during closing arguments. The case centered on his August 7, 2015, tweet declaring he was considering taking Tesla private at $420 a share and had funding secured to do so. It spun the shares, with Nasdaq temporarily halting trading in the electric vehicle company due to volatility.
During the trial, and again during the plaintiff's closing argument on Friday, jurors were shown a chart detailing the leap in Tesla's share price in the immediate aftermath of the contentious tweets. The stock jumped to $379.57 on the day of Musk's tweet and later fell to $305.50 when it became clear the go-private move would not happen.
Elon Musk's Tweet
While Musk had held discussions with Saudi Arabian investors to take the company private, no deal ever materialized. But Spiro said Musk had not misrepresented having funding and that raising the money needed was "not an issue", since Musk's shares in his company SpaceX could have been used to cover any shortfall.
Although Musk was serious about taking Tesla private and could have tapped enough funding to do so, the company did not go private because "shareholders wanted to stay public", Spiro told the jury.
"That was his motive — to do what was right for the shareholders," Spiro continued. "This was always for the shareholders."
He added: "Ultimately, whatever you think of him, this isn't the 'bad tweeter' trial. This is the 'did this man commit fraud' trial."
Earlier in the trial, Spiro said the "funding secured" tweets were a "split-second decision" from Musk in response to an article the Financial Times was preparing to publish about Saudi Arabia's Public Investment Fund building a $2bn stake in Tesla. Musk said he was concerned news of the go-private talks would leak.
Tesla Stock
The court has instructed jurors that it is to be assumed that Musk's tweets were false. At issue was whether the actions caused material harm by misrepresenting the company's position in a manner that might prompt a "reasonable investor" to buy or sell Tesla stock.
"When Elon tweets about Tesla, people listen," Porritt said.
Jurors heard earlier in the trial from Glen Littleton, the lead plaintiff, that he interpreted the tweet to mean Tesla's going private was "completely definite in my mind".
Another investor, Tim Fries, bought Tesla stock at $380, believing the company would go private at $420, as Musk had suggested in his tweet. "I lost money," Fries told the jury, saying Musk's tweet "gave me the confidence" that his investment was sound.
Harvard Law School professor Guhan Subramanian, testifying on behalf of plaintiffs, described Musk's handling of the matter as "incoherent" and an "extreme outlier" in corporate dealmaking.
The "funding secured" tweet has already proven costly for Musk. He and Tesla each paid $20mn to settle legal action from the Securities and Exchange Commission. Musk also had to resign as the carmaker's chair, although he kept his position as chief executive.
Amazon Axes Free Grocery Delivery On Prime Orders Under $150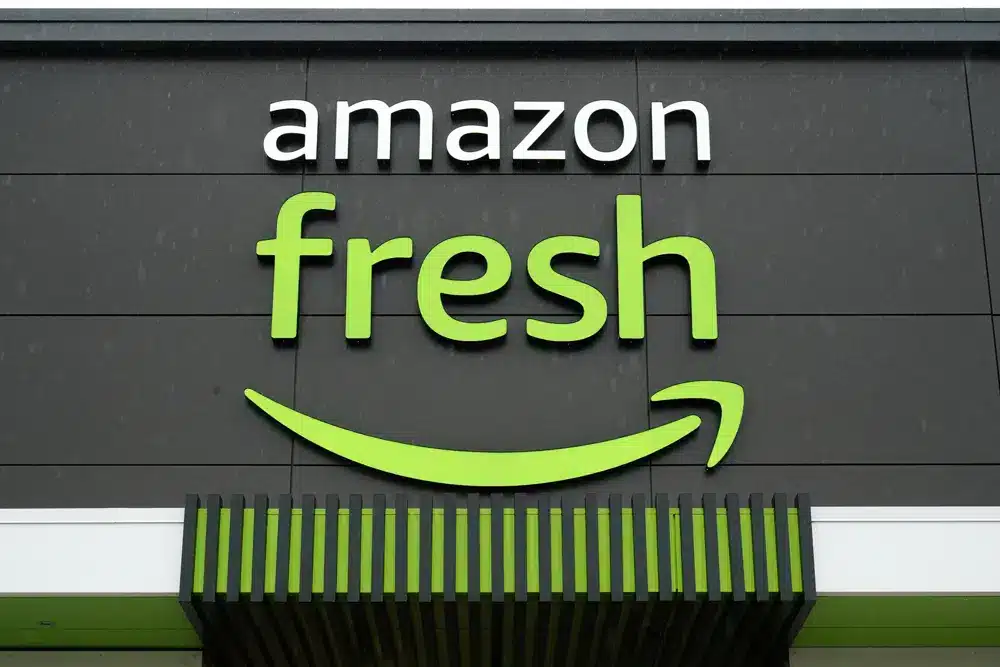 NEW YORK – Amazon is discontinuing free grocery delivery for Prime members on orders under $150.
Customers who order groceries from Amazon Fresh and pay less than $150 will be charged between $3.95 and $9.95, depending on the order size, according to an email sent to Prime members on Friday.
The new policy goes into effect on February 28.
"We will continue to offer convenient two-hour delivery windows for all orders, and customers in some areas will be able to choose a longer, six-hour delivery window for a lower fee," Amazon said in an email.
Prime, which debuted in 2005, has over 200 million members worldwide who pay $139 per year, or $14.99 per month, for faster shipping and other benefits such as free delivery and returns.

Many Use The Free Delivery Option
Currently, the company offers free grocery deliveries to members on orders over $35, except in New York, where the fee is $50.
According to the new policy, delivery charges will be $3.95 for orders between $100 and $150, $6.95 for orders between $50 and $100, and $9.95 for orders under $50. Amazon Fresh deliveries over $150 will continue to be free.
A spokesperson for Amazon, Lara Hendrickson, said, "We're adding a service fee to some Amazon Fresh delivery orders to help keep prices low in our online and physical grocery stores, better cover grocery delivery costs, and continue to be able to offer consistent, fast, and high-quality delivery."
Amazon Fresh has dozens of locations in the United States and has expanded internationally. Since 2017, Amazon has also owned Whole Foods.
The company has decided to charge new fees because the economy is uncertain and it needs to cut costs. It has recently cut unprofitable areas of its business and paused hiring among its corporate workforce. It announced this month that it would lay off 18,000 employees.
SOURCE – (AP)