Carlos Alcaraz Likes To Watch Replays Of his Best Shots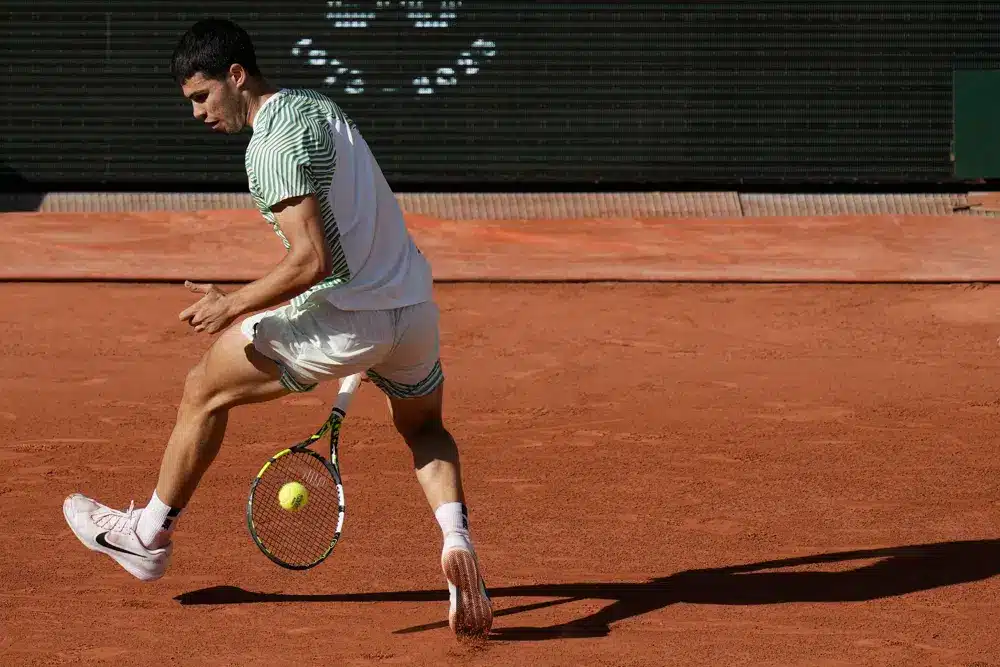 PARIS — Some friendly advice, sports fans: If Carlos Alcaraz is playing, do not look away. Even for a moment. Because it's likely, he'll conjure up some highlight-worthy mix of ability, athleticism and awareness that drops the jaw. Anyone who's watched him play lately knows this. Anyone who's played against him lately knows this. And he knows this. This is why the No. 1-ranked Alcaraz himself acknowledged through that now-familiar smile that he'd glance up at the stadium video boards "a lot of times" to see a replay of what he just did.
Up to his usual tricks at Court Philippe Chatrier on Sunday, Alcaraz mixed a bit of this — a back-to-the-net 'tweener lob — and a bit of that — a full-sprint-then-slide wide of the doubles alley for a backhand winner at a seemingly impossible angle — along the way to reaching the French Open quarterfinals with a 6-3, 6-2, 6-2 victory over No. 17 seed Lorenzo Musetti of Italy. "Today he showed," Musetti said, "that he probably can win this tournament." First things first.
Next for Alcaraz, a 20-year-old from Spain who won the U.S. Open in September, comes what could be a tougher test: His quarterfinal opponent will be No. 5 Stefanos Tsitsipas, a two-time major runner-up who advanced by beating qualifier Sebastian Ofner 7-5, 6-3, 6-0. Win that, and Alcaraz could find himself in a semifinal against Novak Djokovic. He broke a tie with rival Rafael Nadal by reaching the French Open Alcarazquarterfinals for the record 17th time, never truly in trouble during a 6-3, 6-2, 6-2 win over Juan Pablo Varillas.
"Well, I'm proud of it, but my attention is already on the next match," said Djokovic, who now meets No. 11 Karen Khachanov. "I know what my goal is here. I'm trying to stay, mentally, the course and of course not look too far." That's because Djokovic is closing on bettering Nadal in a more prestigious category: Grand Slam singles championships. Both currently sit at 22. For Djokovic, that total includes two at Roland Garros, in 2016 and 2021, and he can become the first man to own at least three trophies from each major tournament.

If Carlos Alcaraz is playing, do not look away. Even for a moment. Because it's likely, he'll conjure up some highlight-worthy mix of ability, athleticism and awareness that drops the jaw.
Nadal is a 14-time champion in Paris but is missing this time because of a hip injury; he had arthroscopic surgery Friday night that is expected to sideline him for the rest of the year. "I really hope that his rehabilitation process can go well and that we can see him next season. He's so important for our game, on and off the court, one of the greatest legends of tennis in the history of the game," Djokovic said. "We want to see a healthy Rafa, no question about it."
The No. 3-seeded Djokovic is thus far for the 14th time in a row at the French Open and for the 55th time overall at all majors. Roger Federer, who retired at 58, is the only man to reach more. Djokovic takes an 8-1 head-to-head mark into Tuesday's meeting with Khachanov, who defeated Lorenzo Sonego 1-6, 6-4, 7-6 (7), 6-1. "He's one of the toughest tasks, toughest opponents," Khachanov said about Djokovic, "and you cannot count him out."
Elina Svitolina, participating in her first Slam since having a baby in October, made her way into the quarterfinals with a 6-4, 7-6 (5) win against No. 9 Daria Kasatkina, who was in the final four in Paris a year ago. Svitolina, from Ukraine, skipped the postmatch handshake against her Russian opponent because of the ongoing war; Kasatkina offered a thumbs-up to Svitolina. Svitolina goes up against No. 2 Aryna Sabalenka, the reigning Australian Open champion.
Sabalenka grabbed the first five games and the last nine points of a topsy-turvy 7-6 (5), 6-4 victory over 2017 U.S. Open champion Sloane Stephens at night. Just like after her third-round victory, Sabalenka, who is from Belarus, did not attend the traditional postmatch news conference. Instead, the tournament allowed her to speak with a WTA editorial staff member.

If Carlos Alcaraz is playing, do not look away. Even for a moment. Because it's likely, he'll conjure up some highlight-worthy mix of ability, athleticism and awareness that drops the jaw.
At media sessions following her first two matches in Paris, Sabalenka was asked about her stance on the war in Ukraine, which began in February 2022 when Russia invaded that country with help from Belarus. Sabalenka led 5-0, then suddenly Stephens pulled even at 5-5. But Sabalenka took the last two points of that opening set.
Then, in the second, Stephens served at 4-all, 40-love — and wouldn't take another point. Sabalenka was the one determining the outcome of most exchanges: She finished with far more winners (24-5) and far more unforced errors (40-19). Two Alcaraz unseeded women will play each other in another quarterfinal: Anastasia Pavlyuchenkova, the 2021 runner-up at Roland Garros, and Karolina Muchova.
Pavlyuchenkova, who missed last year's tournament due to a lengthy absence with a knee injury, got past a third consecutive seeded opponent, No. 28 Elise Mertens, by a 3-6, 7-6 (3), 6-3 score. Muchova was a 6-4, 6-4 winner against Elina Avanesyan, who lost in qualifying but got into the main draw when another player withdrew.
In Musetti, Alcaraz was taking on someone who won their only previous matchup in a clay-court final at the Hamburg Open last year. Musetti also had yet to drop a set through three matches in Paris. But this was a significant step up in competition.
Alcaraz accumulated a 42-17 edge in total winners while making the same number of unforced errors, 23. He could pick and choose how to undo Musetti's game. Hit behind him along the baseline. Hit right at him too powerfully to allow a reply. Hit a forehand passing shot down the line that appeared headed wide before curling in.
Hit the softest drop volleys imaginable, so they'd arrive and barely bounce. "Certain shots, certain athletic moves, other players don't do," Musetti said. Alcaraz was asked afterward whether he'll ever see an opponent come up with a stroke that he'd like to figure out how to add to his repertoire. "I don't think that I want to learn it," came the answer. "I just want … to hit a better shot."
SOURCE – (AP)
Brisbane Mayor Quits 2032 Olympic Organizing Committee, Condemns Stadium Costs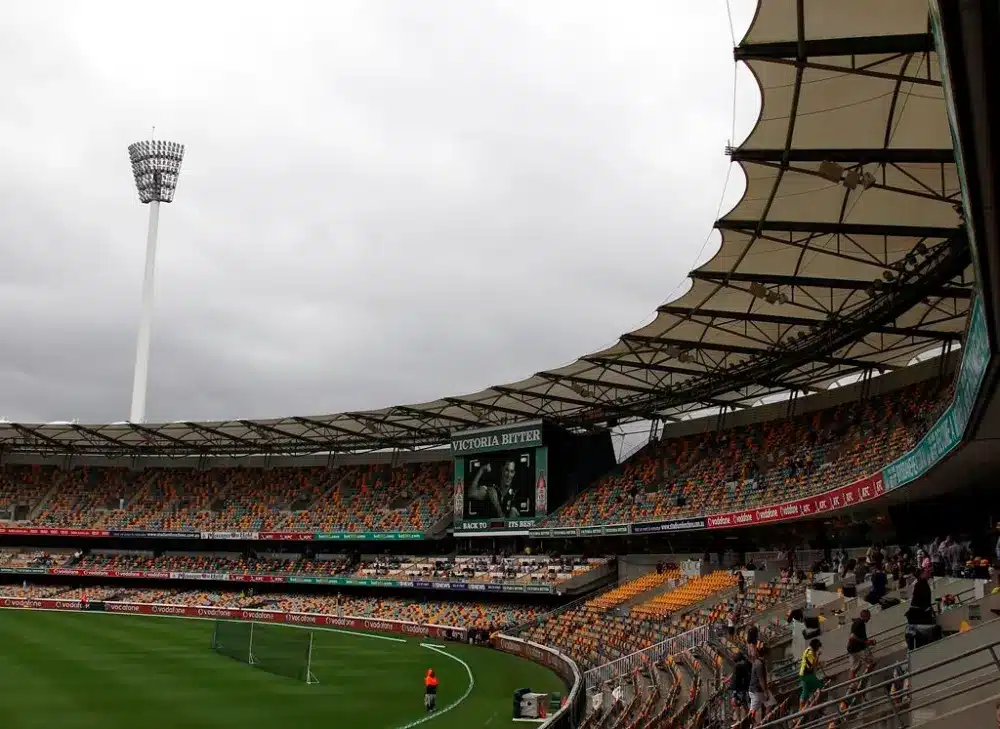 Brisbane Lord Mayor Adrian Schrinner has resigned from the inter-governmental group planning the 2032 Brisbane Olympic Games, describing it as a "pointless talkfest" and a "dysfunctional farce."
It is the first substantial divide for the organizers, whom the International Olympic Committee chose to host the 2032 Summer Olympics in 2021.
The so-called Leaders' Forum, which includes officials from all three levels of government and various organizations, is intended to deliver the Olympics while leaving a legacy for Queensland. Its mandate is to collaborate with Premier Annastacia Palaszczuk's Queensland state government to "progress the significant venues, villages, and transportation infrastructure" for the Games.
However, Schrinner claimed that the committee was meant to "place key stakeholders while the state government made all the real decisions behind closed doors."

Brisbane Mayor Quits 2032 Olympic Organizing Committee, Condemns Stadium Costs
"The truth is that we've always wanted to be team players. On Sunday, Schrinner stated, "The state government wanted to play politics."
He advocated for creating an independent authority, similar to the one that oversaw preparations for the Sydney Olympics in 2000 and the London Olympics in 2012, to bring planning "back on track."
"We don't need overpriced stadiums, we need better transport," Schrinner said. "This week it became very apparent that the Intergovernmental Leaders' Forum is a dysfunctional farce."
According to Schrinner, sports have become "more about overpriced stadiums."
A $2.7 billion US makeover of the existing Gabba stadium in inner-city Brisbane, which would be dismantled and rebuilt, is intended to be the centerpiece of an Olympics with sites around southeast Queensland. However, Schrinner suggested that alternative options be investigated.
He was particularly critical of the state government's proposals for Brisbane City Council to contribute $91 million to upgrade another local stadium, the RNA Showgrounds, to host cricket and Australian Rules football while the Gabba is redeveloped.

Brisbane Mayor Quits 2032 Olympic Organizing Committee, Condemns Stadium Costs
A 20,000-person stadium will be built within the showgrounds for the next five years to house the Brisbane Lions AFL teams and the Brisbane Heat cricket club. Schrinner resigned in response to the state government's request for a financial commitment from the city for a temporary cricket and AFL site.
"The state government's game playing is jeopardizing the games and they are quickly losing the support of the people of Queensland," Schrinner said in a statement. "It's clear that the games have become more about overpriced stadiums rather than the promise of vital transport solutions."
Queensland Sports Minister Stirling Hinchliffe expressed surprise at Schrinner's decision to resign. If he chooses to return, a place will be reserved for him.
Queensland will have council elections in March of next year. Schrinner's conservative Liberal National Party alliance and the opposition Australian Labor Party had previously backed the Gabba renovation.

Brisbane Mayor Quits 2032 Olympic Organizing Committee, Condemns Stadium Costs
The Greens' candidate for mayor of Brisbane, Jonathan Sriranganathan, has stated that if elected, his party would oppose the demolition and rebuilding of the Gabba. He called it a "deplorable waste of money" and a "bad deal for our city."
SOURCE – (CBC)
Buffalo Bills Linebacker Von Miller Turns Himself In After He Was Accused Of Assaulting A Pregnant Woman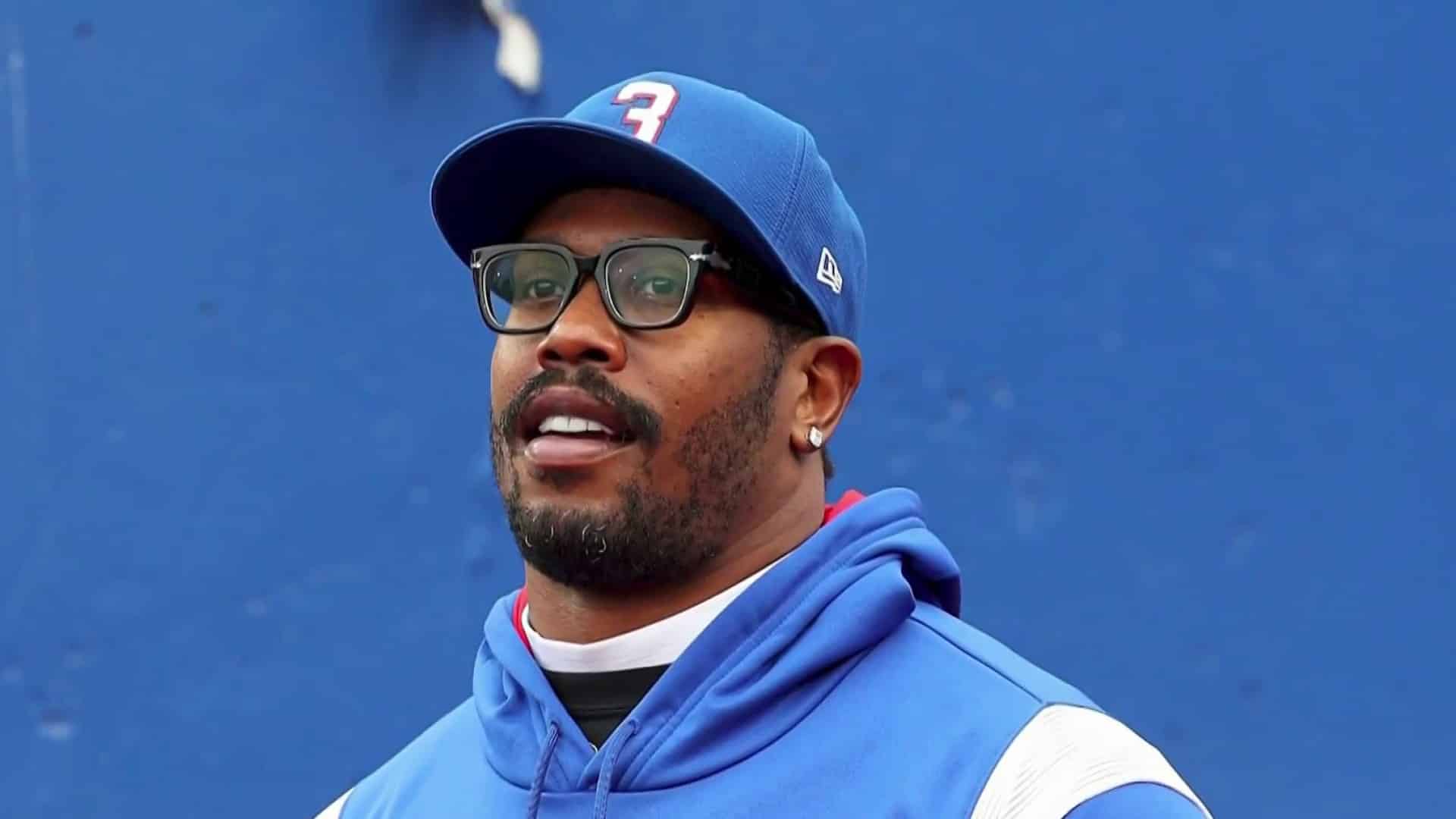 Von Miller, a Buffalo Bills linebacker accused of abusing a pregnant lady, handed himself in Thursday after an arrest warrant was issued for him, according to Dallas police.
Miller, 34, surrendered to the Glenn Heights Police Department Thursday afternoon, hours after the warrant was issued, according to Dallas police.
Von was escorted to the DeSoto Police Department jail and quickly posted $5,000 bond before being released, according to Glenn Heights Police Chief Nick Bristow, according to CNN affiliate WFAA.
Dallas police responded to a "major disturbance call" around 11 a.m. on Wednesday, according to the police department. According to police, a preliminary investigation showed that Miller and the victim had a verbal altercation and that Miller reportedly assaulted her.

Buffalo Bills Linebacker Von Miller Turns Himself In After He Was Accused Of Assaulting A Pregnant Woman
According to authorities, Von fled the scene before officers arrived, and the woman was treated for minor injuries but not hospitalized.
"This morning, we were made aware of an incident involving Von Miller," the Bills stated in a statement. "We are in the process of gathering more information and will have no further comment at this point."
CNN has reached out to Miller for comment.
When reached by CNN, an NFL spokeswoman stated that the league is aware of the situation and has communicated with the Bills, but declined to comment further.

Buffalo Bills Linebacker Von Miller Turns Himself In After He Was Accused Of Assaulting A Pregnant Woman
Von was born in DeSoto, Texas. He has two Super Bowl rings, one with the Denver Broncos and one with the Los Angeles Rams, and he was awarded the Super Bowl 50 MVP.
Von is the host of the Bleacher Report podcast "The Voncast." Warner Bros. Discovery (WBD) is the parent company of both Bleacher Report and CNN. When asked about the arrest warrant, WBD remained silent.
Von is a prominent figure in football, known for his exceptional skills as a linebacker. He played a significant role in the Denver Broncos' defense for many seasons, contributing to their success.
With his agility and strength, Miller has garnered recognition as one of the top players in the NFL. His impact on the field has earned him numerous accolades, making him a key player to watch during football season.
SOURCE – (CNN)
Stanley Cup Champion Corey Perry Waived By Chicago Blackhawks For 'Unacceptable' Conduct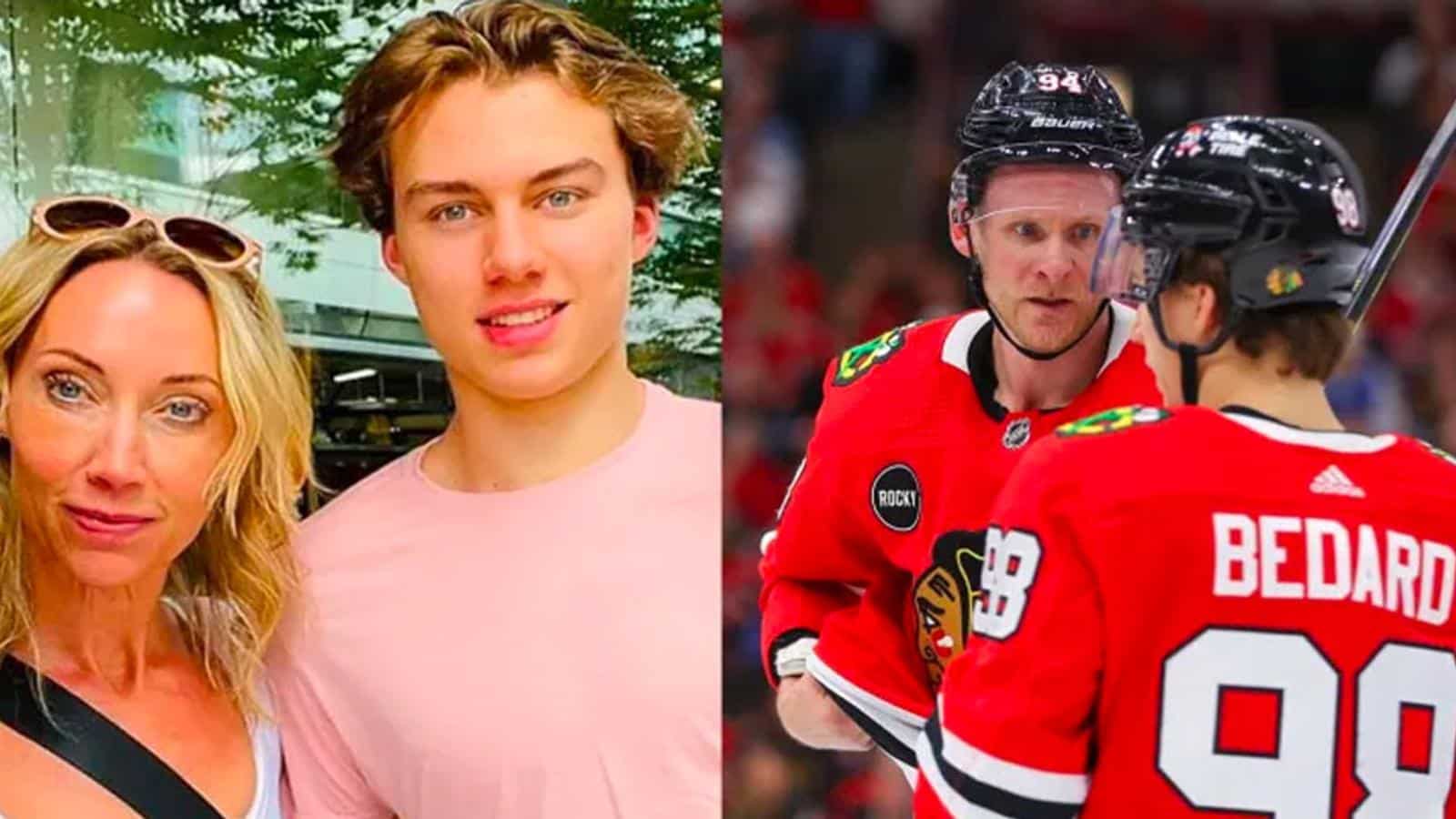 Following an internal inquiry, the Chicago Blackhawks waived veteran forward Corey Perry on Tuesday.
The National Hockey League (NHL) organization said that Perry "engaged in conduct that is unacceptable" and that he was "in violation both of the terms of his Standard Player's Contract and the Blackhawks' internal policies intended to promote professional and safe work environments."
The Blackhawks did not provide any information on the alleged behavior.
CNN has contacted Perry for comment.

The NHLPA, according to a representative, is "reviewing the matter."
In the summer, Chicago signed the 38-year-old to a one-year contract to help guide an inexperienced, young roster. He appeared in 16 games and scored four goals while assisting on five others.
Perry hasn't played since an unexpected healthy scratch against the Columbus Blue Jackets on November 22. After the game in Columbus, head coach Luke Richardson told reporters that it was an "organizational decision" not to play Perry, the team's third-leading scorer with nine points.
'Hawks general manager Kyle Davidson said on Saturday that the right winger was "away from the team" and would be for the "foreseeable future."
The Blackhawks announced: "In the event Mr. Perry clears waivers, we intend to terminate his contract effective immediately."

Perry has appeared in 1,273 NHL games and scored 421 goals. In 2007, he won the Stanley Cup with the Anaheim Ducks.
Corey is a professional ice hockey right winger known for his scoring ability and physical play. He has played for several teams in the NHL, including the Anaheim Ducks, Dallas Stars, and Montreal Canadiens.
Corey is recognized for his skill in front of the net and has a reputation for being a tenacious competitor. He has achieved significant success in his career, including winning the Stanley Cup with the Anaheim Ducks in 2007 and earning numerous accolades for his on-ice performance.
SOURCE – (CNN)