Canadians Love Affair With Justin Trudeau Grows into Hatred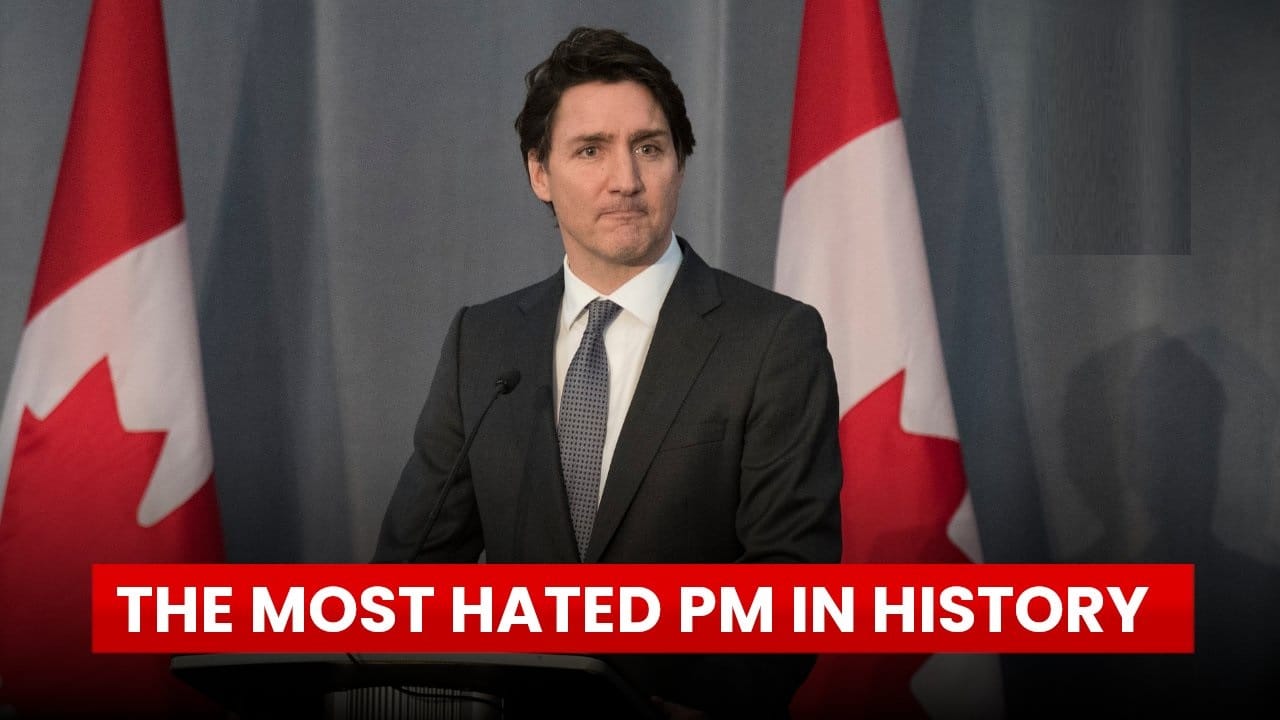 Canada's Prime Minister Justin Trudeau surged to victory on promises of a golden era of reform, but he has failed to deliver on so many fronts. Canadians have finally grown tired with Trudeau. The lustre has worn off a career that seemed to defy political gravity at times.
Instead of Trudeaumania, the country is experiencing Trudeau weariness, the Telegraph Reports.
According to the Angus Reid Institute, the Liberal prime minister's approval rating has dropped below 30% among voters aged 18 to 34. This is the group whose excitement helped Trudeau win election in 2015, re-election in 2019, and re-election – almost – in 2021.
Voting intentions reveal the same story, with the ruling Liberals and the Conservative opposition growing. Economic concerns such as rising interest rates and a housing crisis have fueled disillusionment.
Canada may appear to be doing well from a British perspective. Inflation is less than half of what it is in the UK, and there are no significant public sector strikes, NHS waiting lists, or small boats. However, Canada has its own set of issues.
According to the National Bank, mortgage costs on an ordinary property in Canada now consume 60% of median wages. In Toronto, the figure is 90%, and in Vancouver, it is over 100%. Prices are simply prohibitive for first-time purchasers. Their fury is directed at the guy they entrusted their votes to not once, but three times.
Under Trudeau, the Liberal Party trails the Conservatives by up to ten points in surveys.
Pierre Poilievre, the Conservative leader, is popular but not populist, younger than the Prime Minister but without his baggage. He proposes a modernizing, modestly libertarian programme, in contrast to the Liberals' big-state avarice and fiscal irresponsibility. Trudeau is facing a dangerous opponent for the first time in eight years.
For some time, Canadian people have been growing increasingly dissatisfied with their prime minister. When historic images of the future Prime Minister in "blackface" appeared in 2019, the cult of personality that has surrounding Trudeau, which he has diligently fostered on social media, became a bad joke.
Suddenly, his wokeness resembled dishonesty, and his adoration for "Social Justice Justin" devolved into contempt.
Trudeau's reputation as an all-Canadian family guy took a hit this summer when news broke that he and his gorgeous wife, Sophie Grégoire Trudeau, had divorced. The former TV host's periodic absence at international meetings had been noted.
While this is a highly personal subject, it has also become a political one due to the couple's openness about their relationship. Shortly after Justin was elected Prime Minister, the Trudeaus performed a photoshoot and interview with Vogue, which featured the couple in a close hug and described their first date. It contributed to the couple's public image as a modern and open family – the face of Canada that many wished to believe in.
Now, as economic issues increase and Trudeau's public image deteriorates, he faces an uphill battle to reclaim supporters who have lost faith in him.
Justin Trudeau surged into government at the age of 43, becoming the country's second youngest prime minister and the son of its most recognised family.
Justin Trudeau's implicit pledge was to resurrect the golden age of liberalism that spanned from 1968 to 1984, when his father, Pierre, ruled Canadian politics.
Most older people remember the elder Trudeau favorably for his social reforms, which helped place Canada on the map. He made homosexuality and abortion lawful, liberalised divorce, and abolished the death sentence.
Following General de Gaulle's rallying cry in Montreal in 1967, Vive le Québéc libre (Long live free Quebec), Pierre Trudeau succeeded in killing Quebec nationalism with kindness by changing Canada into a multilingual country. It was undoubtedly his most significant accomplishment.
The Trudeaus are unlike any other political dynasty. Consider the impact on the United States of a family that combines the prestige of the Kennedys with the charisma of the Clintons.
Justin inherited his father's good looks and charisma, if not his father's intelligence and morality. He campaigned as Canada's first "post-national" prime minister. Trudeaumania had returned with a vengeance.
However, dynasties frequently disappoint. Justin Trudeau has failed to deliver, either for the younger generation that regarded him as a champion of liberal principles, or for the middle-aged people who yearn for the glory days of his father's reforms.
According to a July Research Co poll, although Pierre Trudeau was regarded as the best Canadian Prime Minister in contemporary times, Justin was regarded as the worst.
If the senior Trudeau vowed to transform Canada into the "Just Society," his son has attempted to remodel it in his own image — the "Justin Society." But Canadians are not a fan club, and the emperor of cool has no clothing. Despite grandiose social claims, the younger Trudeau tends to prefer symbolic over substance.
Many of Trudeau's initiatives reflect his centrist economic beliefs, but they frequently have a protectionist undertone. Non-Canadians, for example, are prohibited from purchasing residential property in Canada unless they are permanent residents. There is little evidence that this legislation would improve housing shortages, as the Trudeau administration says, but it has clearly sent a message to foreign investors: stay away from Canada.
The same is true of Trudeau's environmental policy. He wants to phase out the oil and gas industries, eviscerating Alberta's economy, and implement a harsh carbon tax, impeding economic growth across the board.
A recent Financial Times list of the top 100 global firms includes only one Canadian company. In most measures, Canada lags behind its larger neighbour to the south. This is despite Trudeau's insistence on mass immigration. Indeed, some detractors have suggested that his primary approach for economic growth is to raise population by importing more "peoplekind" – a phrase he created and which has received much criticism.
In the instance of Ukraine, Harper was so eager to entice refugees fleeing the Russian invasion that his staff gave far more visas than there were refugees prepared to relocate to Canada. Fewer than 150,000 of the 650,000 Ukrainians handed Canadian visas have chosen to move elsewhere.
Regardless, the population has recently surpassed the landmark 40 million threshold and is expected to grow by 1.5 million more by 2025. Canada is the world's second largest landmass after Russia, so there appears to be plenty of opportunity for expansion.
The arrival of millions of workers is welcome news for Trudeau, who boasts about his country's economic development record.
During the pandemic, the Canadian economy contracted by 5.1 percent in 2020, compared to 11 percent in the United Kingdom and 6.1 percent in the eurozone.
Looking ahead, the International Monetary Fund predicts that growth in Canada would decrease, falling below the decade-to-2014 average of 1.9 percent to 1.7 percent in 2028.
In this light, Canada's immigration programme is a calculated gamble known as "human quantitative easing." Its population increased by 700,000 last year, just 200,000 less than the US, which has an eight-times larger population.
For average Canadians, per capita GDP is what important, and this has showed virtually no growth under his presidency.
House prices in large cities such as Toronto, Vancouver, Ottawa, and Montreal are unaffordable for anyone who is not already on the property ladder. In Canada, the average property price is C$754,800 (£440,000), which is more than 11 times the typical household income after taxes.
The housing market is one of the most unaffordable in the world, with rents continuing to rise.
Trudeau is now attempting to shift responsibility for the housing issue on states and territories, stating that "housing isn't a primary federal responsibility." Nobody believes you.
Reform of the void
Trudeau launched his reform agenda by legalising "recreational" cannabis, making Canada the first G7 country and only the second in the world to do so. The Cannabis Act was popular among his supporters, but legal marijuana did not eradicate black market narcotics; in fact, it was far more expensive, and marijuana investors lost money.
Vancouver has now gone a step further by decriminalizing the possession of hard substances like cocaine, heroin, or fentanyl. Will the legalisation of drugs improve the quality of life in Canada's cities? It is too early to tell, but the policy has not been a rousing success.
The Medical Assistance in Dying modifications to the Criminal Code, which Trudeau enacted in response to a Supreme Court verdict, are even more contentious. There is considerable worry about medical authorities assisting the crippled, the depressed, and other vulnerable persons in committing suicide. The annual death toll from euthanasia is quickly increasing and will approach 10,000 by 2021.
Human rights advocates believe that Canada's lenient law lacks critical safeguards for patients who may have no other medical issues other than their disability. The law, for the first time, allows nurses as well as doctors to prescribe euthanasia.
Tim Stainton, head of the University of British Columbia's Canadian Institute for Inclusion and Citizenship, regards Trudeau's proposal as "probably the biggest existential threat to disabled people since the Nazis' programme in Germany in the 1930s."
Reports have also surfaced that people on benefits have been given euthanasia as a solution to their difficulties. The Covid epidemic has increased mental health problems in Canada, as it has in other nations, at the same time that a large number of people are falling into poverty.
The contentious debate over euthanasia has tainted Trudeau's claim to be Canada's greatest human rights reformer since his father. During a visit to this predominantly Catholic country, Pope Francis condemned the callous treatment of "patients who are administered death in place of affection."
Trudeau, a self-described "cultural Catholic," appears to despise his own faith while pandering to others. When left-wing extremists burned down 30 churches in reaction to reports of mass graves of indigenous students, Trudeau was accused of doing nothing to defend Catholic communities.
Instead, he accepts the harshest conceivable interpretation of Canada's colonial history: a genocidal past. He asserts that "Canada has no core identity," reducing his father's carefully considered cultural plurality to nonsense.
Always ready to be more woker than thou, the prime minister adds "2S" to the normal litany of LGBTQ… This abbreviation means "two spirits" and refers to a small group of indigenous First Peoples who do not identify as male or female, but with the spirits of both.
In case there was any confusion, Trudeau stated last year at a Liberal Party gathering that "transgender women are women." He has advocated for trans athletes' participation in women's sports as well as their access to women-only areas.
While Trudeau is eager to tout his progressive credentials on'soft' topics such as culture and identity, he has proven far less capable when it comes to dealing with real-world difficulties.
The prime minister's handling of the Freedom Convoy of truckers protesting epidemic restrictions in January and February 2022 exemplifies his difficulties under pressure.
others of those who gathered in Ottawa were far-right extremists waving Nazi insignia and Confederate flags; many were anti-vaxxers; and others engaged in violence. Sixty-four percent of Canadians see truckers as a danger to democracy.
However, 46 percent agreed with at least part of the truckers' opinions on lockdowns, mandatory immunisations, and masks. That figure was 61 percent among people aged 18 to 34.
Some lambasted Trudeau for moving too slowly and "hiding" from the spotlight, while others criticised his failure to engage with legitimate opposition and felt that the government's policies were too harsh.
Finally, the prime minister decided to take action by invoking the Emergencies Act 1988 for the first time. The statute, which originated during the two world wars, grants the government broad authority over public order in times of serious crisis. Hundreds of drivers have been apprehended, and many have been charged.
When Conservative MP Melissa Lantsmann questioned his use of the Emergencies Act, Trudeau's response was flat. He questioned how she and her party could "stand with people who wave swastikas"? The PM's implied remark that Ms Lantsmann is Jewish and should be ashamed of herself sparked outrage among Canadian Jews.
Trudeau trembled as the lorry drivers approached the parliament and seat of government in Ottawa. The demonstrators had dispersed, but the mask had come off. This is a prime minister who cannot tolerate dissent; who divides the country between awake sheep and fascist goats; who called an election amid the epidemic to temporarily raise his own position, but now finds himself deeply unpopular.
International obscurity
Where does such a leader look for help? Perhaps abroad, in the intention of diverting attention. However, Trudeau's international standing is not much better than his domestic standing.
Canada was quick to give assistance to Ukraine in February 2022. Even before the conflict, 1.36 million Ukrainians made up about 4% of the population. Despite ruling over the world's largest expatriate Ukrainian population, Trudeau has made a pitiful contribution to their beleaguered homeland.
Even after accounting for humanitarian and financial aid, Canada has pledged a lower share of GDP than any other major Nato ally save France. Trudeau visited Kyiv in June to promise further military aid, but if and when it arrives, Canada will rank well behind the United States, the United Kingdom, Germany, and Poland.
In 2022, Canada's defence spending was equal to 1.22 percent of its GDP. According to NATO data, this was lower than Germany and marginally above Slovenia.
Defence spending is estimated to be around C$36.7 billion (£21 billion) this year, or 1.29 percent of GDP. The truth is that, despite its strategic importance, massive geographical expanse, and unusually long coastline, Canada spends far less than the 2% minimum required by Nato.
After living under US protection for the previous eight years, Trudeau sees no reason to increase military spending at the expense of his pet projects. As a result, Ukraine has little stocks of equipment and other military supplies.
As a result, Canada finds itself fairly isolated inside Nato. While Canada remains a member of the Five Eyes intelligence-sharing network, it was not included in the US, UK, and Australia's Aukus defence deal. The omission of Canada from this pillar of the Anglosphere's security architecture prompted soul-searching in Ottawa.
The same is true for the environment. Trudeau talks a lot about net zero, yet on his watch, Canada experienced the worst wildfires in recorded history in 2023, with 4 percent of the country's woods burned away. Toxic smoke from these fires has generated foggy skies as far away as Europe, and carbon emissions have reached record highs – 160 megatonnes in six months.
Trudeau, predictably, blames climate change, but he ignored warnings about inadequate forest management and failed to provide the required resources.
Seasoned Trudeau watchers have noticed a pattern in his behaviour: grandiose speech followed by bouts of excitement. Solid achievement, on the other hand, is hampered by a short attention span and a reluctance to face adversity or follow through.
The monarchy is a wonderful example. Trudeau's younger supporters want him to move forward with a referendum to establish a Republic of Canada. Polls show that a majority of voters favour replacing constitutional monarchy with an elected president, however only the separatist Bloc Québécois sought and voted for abolition in parliament.

Trudeau offered lukewarm support for the institution's "steadiness" during the late Queen's funeral and the Coronation of King Charles III. At the same time, he gradually undercut it by proposing a makeover of the crown that appears on bank notes and other official papers.
The new crown appears benign enough, with Canadian maple leaves replacing the Anglo-French fleur-de-lys and wavy blue lines evoking the country's marine history. However, the arrows on the ermine base are pointing left rather than right. The original Maltese cross above the crown has been replaced by a stylized snowflake to signify Canada's arctic climate and give honour to indigenous peoples.
The use of a snowflake shows a massive sense of humour failing. Nobody in Trudeau's entourage dared to say, "Mr Prime Minister, are you a snowflake?" Really?"
As a result, the Christian icon of self-sacrifice has given way to the religion of ecology, with a sanctified snowflake emoji proclaiming the new secular order's political correctness. Trudeau enjoys such showy politics, but a more daring leader would have used the Queen's death to revive the constitutional issue. Trudeau, like his father, would undoubtedly like to leave his imprint on Canadian history by removing the monarchy.
But, unlike Pierre, Justin is too shy – a bit of a snowflake, in fact. Instead of a republic, Trudeau the Younger will leave behind a pathetic bit of heraldic wokery.
Then there are family things to consider. The breakup of their marriage has broken the Trudeaus' charm. Justin and Sophie were greater than the sum of their parts; without her, he appears shrunken, deflated, and exhausted.
Trudeau will face a difficult battle to secure a fourth term in the next election, which must be conducted by 2025 or before. Despite the fact that the former Bank of England governor ruled himself out in May, there has been significant talk that Mark Carney, at only 58, might offer himself as a safe pair of hands.
According to a recent Globe and Mail poll, 53 percent of Canadians want a new leader to lead the Liberals into the next election. Even among Liberal voters, fewer than half (42%) support Trudeau as party leader.
Trudeau's unshakeable feeling of entitlement means that his chances should never be dismissed. His father was likewise unpopular after eight years in office, but he had another eight years to go. To match Trudeau senior's tenure in power, Justin will very definitely fall short, but that won't stop him from trying.
Justin Trudeau's Hamlet-like ambition stems from a desire to match or surpass his father. However, his tenure in office has shown that there is very little behind that drive.
Trudeau clings to power in pursuit of a chimaera: the post-national destiny of a proud people weary of his identity politics. Despite what the prime minister may believe, Canadians are not a nation of snowflakes.
Justin Trudeau Accused of Lying Over Election Interference By China
Commercial Ships Hit By Missiles In Houthi Attack In Red Sea, US Warship Downs 3 Drones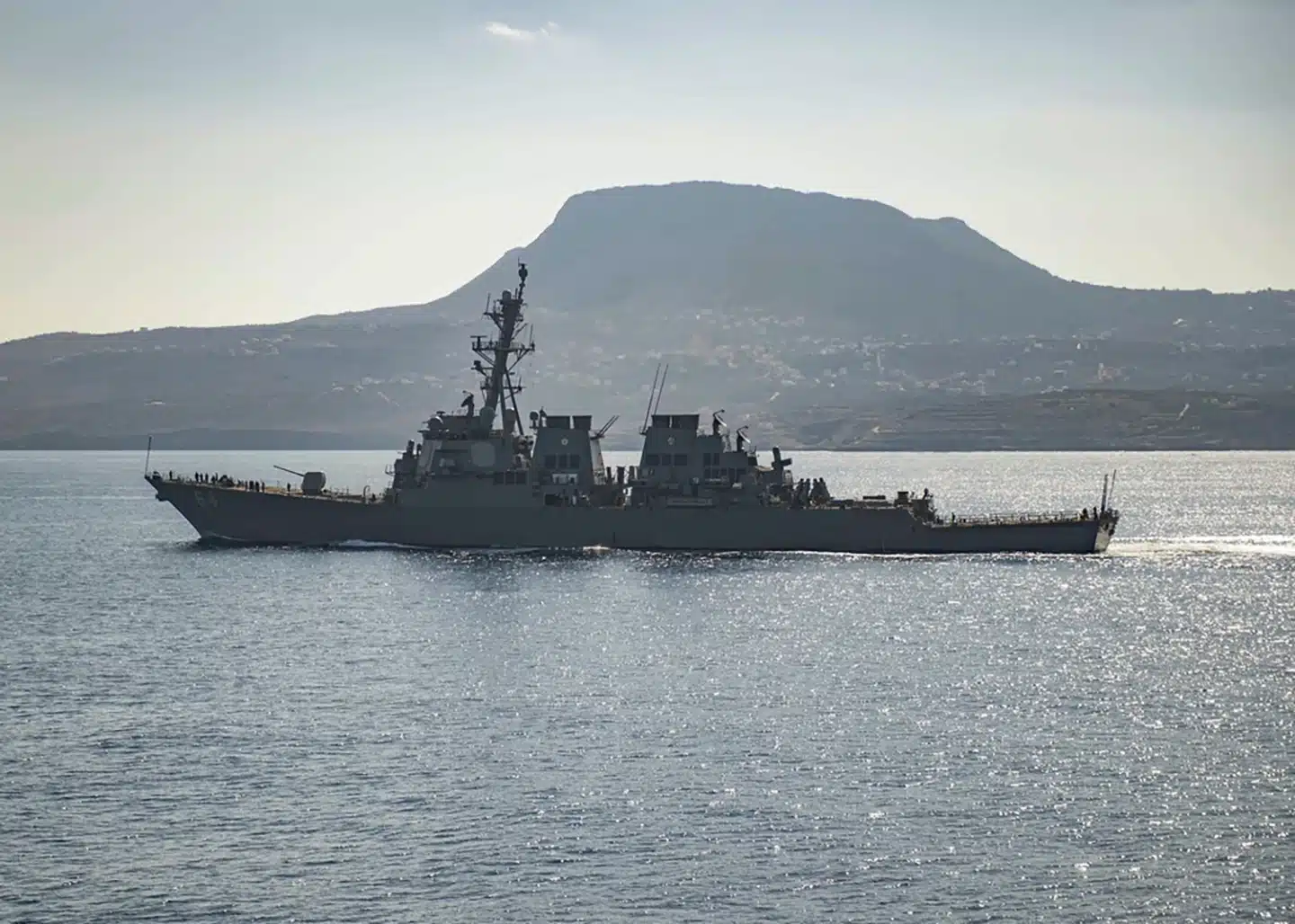 DUBAI, United Arab Emirates – According to the US military, during the hours-long attack on Sunday, ballistic missiles fired from Houthi-controlled Yemen hit three commercial ships in the Red Sea, and a US warship shot down three drones in self-defense. The Houthi rebels, whom Iran backs, claimed responsibility for the attack.
The strikes marked an increase in a series of maritime attacks in the Middle East linked to the Israel-Hamas conflict, as a single Houthi assault for the first time in the conflict targeted numerous vessels.
The strikes, according to US Central Command, "represent a direct threat to international commerce and maritime security." They have threatened the lives of foreign personnel from various countries all over the world." According to the report, the three commercial ships and their staff are linked to 14 countries.
The USS Carney, a Navy destroyer, detected a ballistic missile fired from Houthi-controlled areas of Yemen targeting the Bahamas-flagged bulk carrier Unity Explorer, according to Central Command. The missile landed close to the ship. Shortly later, the Carney shot down a drone that was heading its way, though it's unclear whether the destroyer was the target. Yemen was also used to launch the drone.
Commercial Ships Hit By Missiles In Houthi Attack In Red Sea, US Warship Downs 3 Drones
The Unity Explorer was struck by a missile about 30 minutes later, and the Carney fired down another approaching drone while responding to the distress call. Central Command said the missile caused little damage to the Unity Explorer.
Missiles also struck two more commercial ships, the Panamanian-flagged bulk carriers Number 9 and Sophie II. The Number 9 sustained some damage, but no casualties and the Sophie II sustained no substantial damage.
While on its way to save the Sophie II, the Carney shot down another drone moving in its direction. The drones caused no harm.
The United States will consider "all appropriate responses," according to Central Command, adding that "we have every reason to believe that Iran is fully enabling these attacks, even though the Houthi in Yemen are carrying them out."

Commercial Ships Hit By Missiles In Houthi Attack In Red Sea, US Warship Downs 3 Drones
The Carney, an Arleigh Burke-class guided-missile destroyer, has previously shot down multiple rockets fired by the Houthis toward Israel. It was not damaged in any accidents, and no injuries were on board.
According to Houthi military spokesman Brig. Gen. Yahya Saree, the first vessel, was damaged by a missile and the second by a drone while in the Bab el-Mandeb Strait, which connects the Red Sea to the Gulf of Aden. Saree made no mention of any American warships being involved in the strike.
"The Yemeni armed forces continue to prevent Israeli ships from navigating the Red Sea (and Gulf of Aden) until the Israeli aggression against our steadfast brothers in the Gaza Strip stops," Saree said in a statement.

Commercial Ships Hit By Missiles In Houthi Attack In Red Sea, US Warship Downs 3 Drones
"The Yemeni armed forces renew their warning to all Israeli ships or those associated with Israelis that they will become a legitimate target if they violate what is stated in this statement."
The first ship, according to Saree, is the Unity Explorer, which is under the control of a British company that has an officer named Dan David Ungar who resides in Israel. Bernhard Schulte Shipmanagement is associated with the number 9. Managers for the two ships could not be reached for comment immediately.
Ungar was identified as the son of Israeli shipping billionaire Abraham "Rami" Ungar by Israeli media.
source – AP
Family Of Marine Killed In Afghanistan Fails To Win Lawsuit Against Alec Baldwin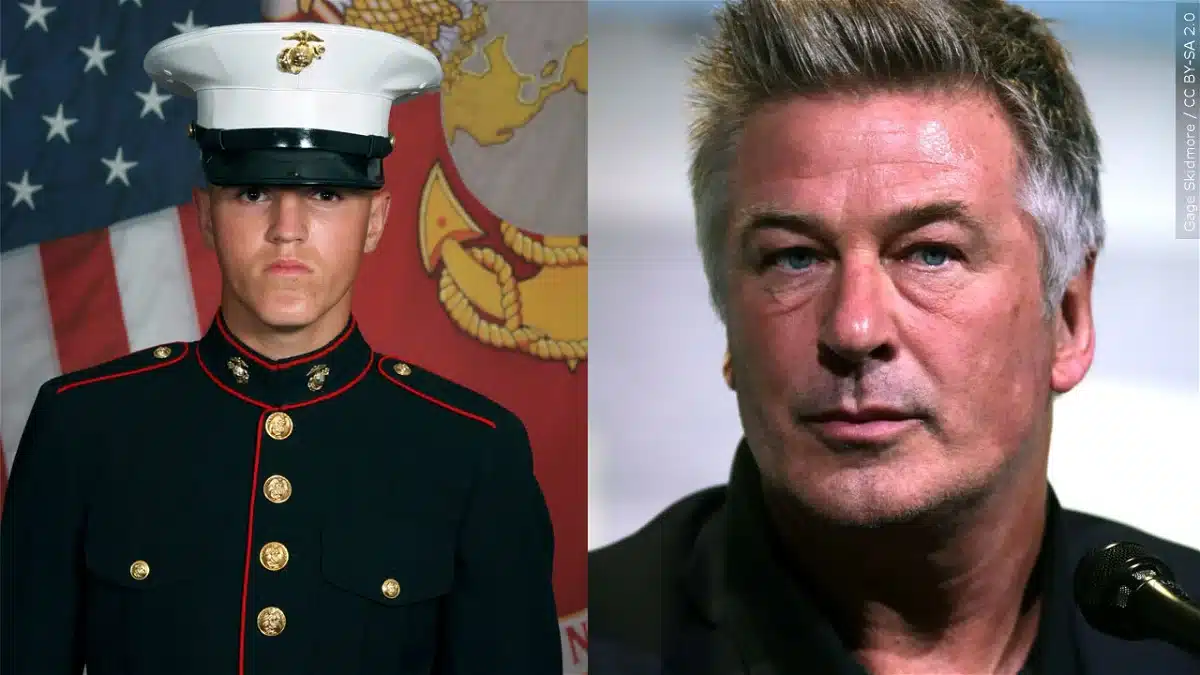 CHEYENNE, Wyo. — According to Baldwin 's counsel, the actor did not have to pay anything to settle a $25 million lawsuit filed by family relatives of a Marine slain in Afghanistan after the actor reprimanded them on social media about the Jan. 6, 2021, insurgency at the United States Capitol.
The wife and sisters of Lance Cpl. Rylee McCollum of Jackson, Wyoming, filed a case with Judge Edgardo Ramos of the United States District Court for the Southern District of New York in August. When the McCollum family did not file an amended lawsuit by the September deadline, as Ramos requested, the case was closed in October.
Alec paid nothing to settle the dispute, his attorney Luke Nikas said in an email to The Associated Press on Wednesday.
According to court filings, there has been no activity in the matter since. When contacted via email Thursday, lawyers for both parties, including McCollum family attorney Dennis Postiglione, declined to comment further on the issue. Postiglione, reached by email Wednesday, declined to speak and claimed the McCollum family would not comment.

Family Of Marine Killed In Afghanistan Fails To Win Lawsuit Against Alec Baldwin
Rylee McCollum and 12 other Marines were killed in a suicide attack at Kabul International Airport during the final days of the United States' war in Afghanistan in 2021. Baldwin sent the family a $5,000 check to assist them.
The lawsuit, filed in Wyoming and then New York, claimed Baldwin exposed the family to a flood of social media hatred in 2022 when she claimed on Instagram that Roice McCollum was an "insurrectionist" for attending former President Donald Trump's Jan. 6, 2021, rally in Washington, D.C., which preceded the insurgency that day.
According to the lawsuit, Roice McCollum protested peacefully and legally, was not among those who stormed the U.S. Capitol and was never arrested or charged after being examined by the FBI.
Nonetheless, Ramos decided to reject the claim that she was a "limited public figure" under the law since she spoke about her brother's death in the news and spoke with Baldwin, a well-known celebrity, on social media.

Family Of Marine Killed In Afghanistan Fails To Win Lawsuit Against Alec Baldwin
McCollum needed to show that Baldwin acted maliciously toward her to make her case as a limited public figure. Ramos decided that Baldwin's statements were protected by his free speech rights because she did not.
Baldwin filed the complaint as he faced legal ramifications for the murder of a cinematographer on a New Mexico film set in 2021. Baldwin was pointing a gun at Halyna Hutchins when it went off, killing her and injuring director Joel Souza.
Special prosecutors first dropped an involuntary manslaughter allegation against Baldwin, but after presenting fresh evidence to a grand jury, they are seeking to recharge him.
SOURCE – (AP)
Former US Secretary Of State Henry Kissinger Dies Aged 100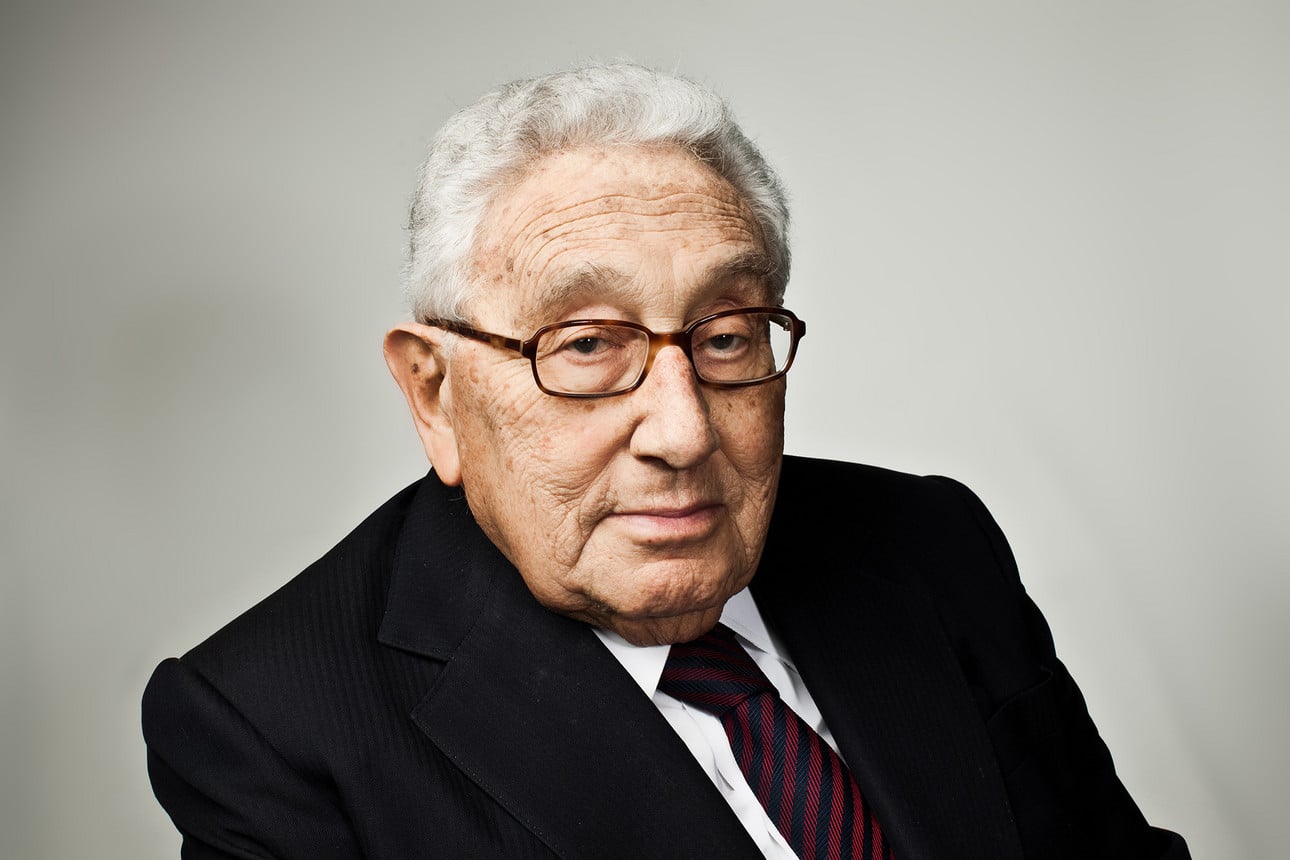 Former US Secretary of State Henry Kissinger, who played a pivotal and polarising role in US foreign policy during the Cold War, has died at the age of 100.
He served as America's top diplomat and national security adviser during the Nixon and Ford administrations.
Despite leaving office in the mid-1970s, he continued to be consulted by generations of leaders for decades.
The German-born former diplomat died at his home in Connecticut.
Kissinger's Realpolitik style made him a controversial figure, with critics accusing him of war crimes when he and President Richard Nixon conducted a bombing campaign against Vietnamese communists in Cambodia.
And over the years, he was subject to scathing criticism from those who accused him of prioritising rivalry with the Soviet Union over human rights and supporting repressive regimes across the world, including that of Augusto Pinochet in Chile.
Former US President George W Bush led tributes, saying the US had "lost one of the most dependable and distinctive voices on foreign affairs."

Former US Secretary Of State Henry Kissinger Dies Aged 100
Meanwhile, former UK Prime Minister Tony Blair described him as an artist of diplomacy, saying Kissinger was motivated by "a genuine love of the free world and the need to protect it".
President Richard Nixon's daughters, Tricia Nixon Cox and Julie Nixon Eisenhower, said that Kissinger's life story was "so unique and so thoroughly American."
"Henry Kissinger will long be remembered for his many achievements in advancing the cause of peace," the statement said. "But it was his character that we will never forget."
Born in Germany in 1923, the school teacher's son first came to the US in 1938 when his family fled the Nazis. He never quite lost his native Bavarian accent.
He became a US citizen in 1943 and went on to serve three years in the US Army and later in the Counter Intelligence Corps.
After earning bachelor's and master's degrees and a PhD, he taught international relations at Harvard.
In 1969, then-President Nixon appointed him national security adviser, a position that gave him enormous sway over US foreign policy.

Former US Secretary Of State Henry Kissinger Dies Aged 100
His eight years as both national security adviser and secretary of state between 1969-77 saw the US finally end its involvement in the Vietnam War. It also opened up relations with China and brought about a cessation of hostilities in the 1973 Yom Kippur War in the Middle East between Egypt and Syria on the one hand, and Israel on the other.
It was an effort that created the whole idea of shuttle diplomacy – when a mediator travels between disputing parties, to help them reach an agreement.
Isaac Herzog, the president of Israel, which is currently at war with Hamas, paid tribute to Kissinger's work on the peace agreement with Egypt, posting on social media that "the entire family of nations is blessed to this day by the fruits of the historic processes he led".
In China – where Kissinger enjoyed enduring popularity – news of his death was soon trending on Weibo, a social media platform.
China News' obituary referred to him as "an old friend of the Chinese people" and China Central Television called him "a legendary diplomat" who had played an important role in US-China relations.
Kissinger left government service in 1977, but he continued to be a prolific commentator on public affairs. His counsel was sought by a dozen US presidents – from John F Kennedy to Joe Biden – as well as by lawmakers.

Former US Secretary Of State Henry Kissinger Dies Aged 100
Notably, Kissinger is also the only American to have dealt directly with every Chinese leader from Mao Zedong to Xi Jinping.
He also served on the boards of various companies and was a fixture of foreign policy and security forums, as well as penning 21 books.
Even after turning 100, Kissinger kept up an active life, including a surprise visit this July to Beijing to meet Chinese President Xi Jinping, where the aged statesman was feted despite a chill in relations between China and the US.
The visit irked the White House and prompted National Security Council spokesman John Kirby to lament that "it's unfortunate that a private citizen" had access to Chinese leaders while the US government did not.
During an interview with ABC on a book tour in July 2022 – when he was 99 – Kissinger was asked whether he would take back any of his decisions.
"I've been thinking about these problems all my life. It's my hobby as well as my occupation," he said. "And so the recommendations I made were the best of which I was then capable."
Nancy Maginnes Kissinger, his wife of almost 50 years, as well as their two children from a previous marriage, Elizabeth and David, and five grandchildren all survive him.
SOURCE – (BBC)