Buffett Touts Benefits Of Buybacks In His Shareholder Letter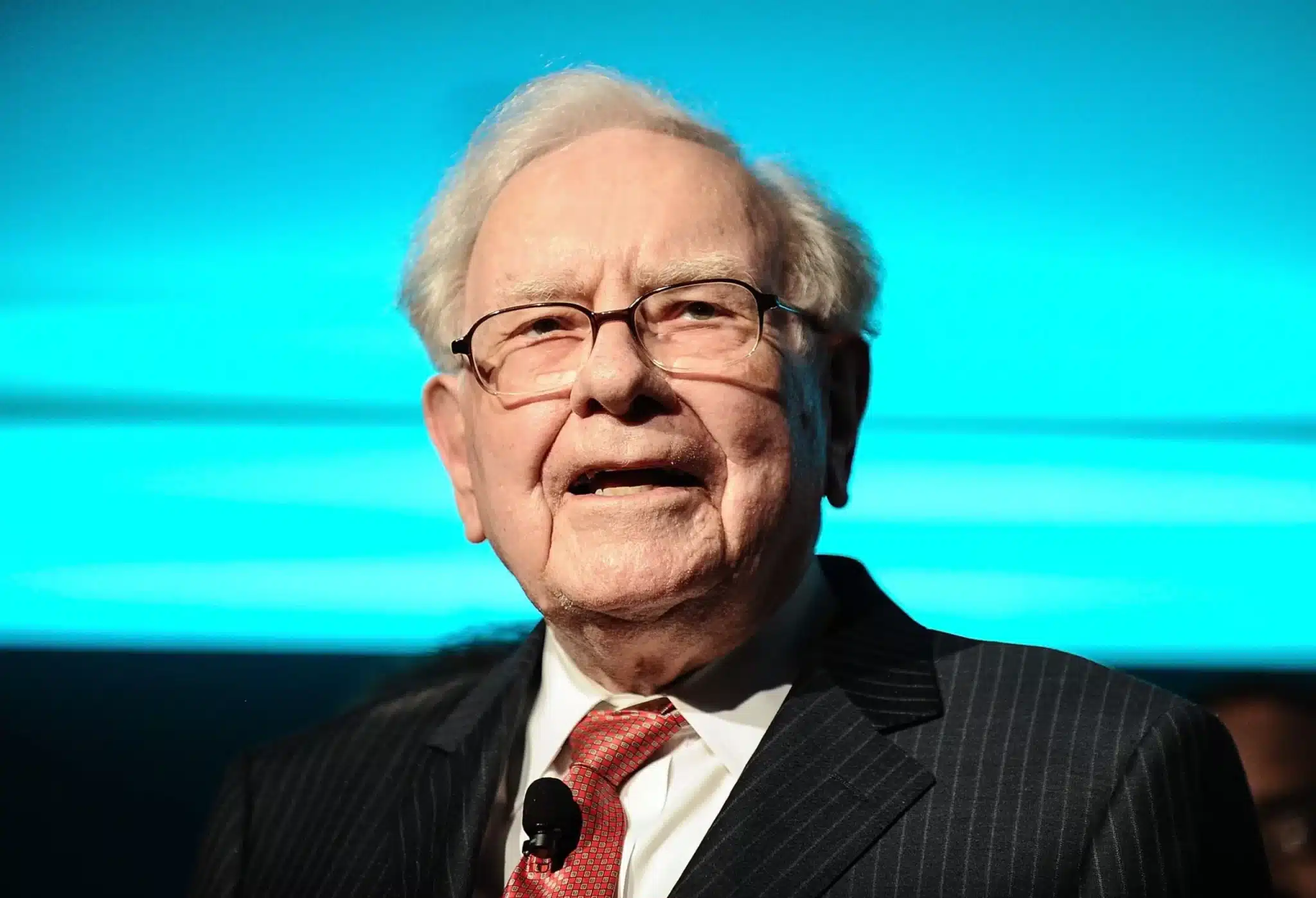 OMAHA, Nebraska — Stock buyback critics, according to billionaire Warren Buffett, are "either an economic illiterate or a silver-tongued demagogue" or both, and all investors benefit from them as long as they are done at the right prices.
Buffett used a portion of his annual letter to Berkshire Hathaway shareholders on Saturday to tout the benefits of share repurchases, which have riled up Wall Street critics like Sens. Elizabeth Warren and Bernie Sanders as many other Democrats. The federal government even imposed a 1% tax on buybacks this year after they surpassed $1 trillion in 2022.
"When you are told that all share repurchases are harmful to shareholders or the country, or especially beneficial to CEOs, you are listening to either an economic illiterate or a silver-tongued demagogue (characters that are not mutually exclusive)," Buffett, a long-time Democrat, wrote.
According to investor Cole Smead, Washington D.C. should take note of Buffett's position on stock buybacks.
"Any politician, regardless of party affiliation, should stand up and take notice of a statement like that," said Smead of Seattle-based Smead Capital Management.

Buffett, in typical self-deprecating fashion,
Buffett, in typical self-deprecating fashion, claimed that Berkshire's remarkable record of doubling the returns of the S&P 500 over the last 58 years with him at the helm is the result of "about a dozen truly good decisions – that would be about one every five years."
He mentioned a few in his letter, but he kept his message — which has long been one of the most widely read business documents — remarkably brief this year, at just over eight pages. He also dedicated an entire page to a tribute to his 99-year-old business partner Charlie Munger.
"I think investors, whether Berkshire investors or just Berkshire students, look to him for more, and I think they may come away wanting more," CFRA Research analyst Cathy Seifert said.
Buffett emphasized how much Berkshire benefits from dividends from large investments in its portfolio, such as Coca-Cola and American Express, even though he refuses to pay a dividend at the Omaha, Nebraska-based conglomerate he leads because he believes he can generate a higher return for shareholders by investing that cash. Last year, Coke paid Berkshire $704 million in dividends, and American Express paid $302 million, helping to increase the value of those stakes to $25 billion for Coke and $22 billion for American Express. In the 1990s, Berkshire paid $1.3 billion for each investment.
Buffett said the key lesson for investors is that "it takes just a few winners to work wonders. And, yes, starting early and living into your 90s helps."
Berkshire Hathaway reported a sharp drop in fourth-quarter profit to $18.2 billion from $39.6 billion a year earlier as the paper value of its investments fell.

Berkshire Hathaway reported a sharp drop in fourth-quarter profit
As a result, the value of Berkshire's sizable stock portfolio distorted those bottom-line figures once more. Because operating earnings exclude derivatives and investments, Buffett believes they are a better measure of Berkshire's performance. However, Berkshire's operating earnings fell to $6.7 billion, or $4,584.46 per Class A share, from $7.3 billion, or $4,904.23 per Class A share, the previous year.
This is significantly lower than what Wall Street predicted. FactSet polled three analysts, who predicted Berkshire would report operating earnings per Class A share of $5,305.83 on average.
Analysts said the results were still strong overall, but higher claims costs continued to hurt Geico's results, while BNSF's railroad traffic slowed and rising interest rates hurt several of Berkshire's housing-related businesses, such as its nationwide network of Realtors and its Clayton Homes manufacturing housing unit.
Berkshire's performance tends to track the performance of the U.S. economy because so many of its dozens of manufacturing, utility, and retail businesses do. The conglomerate is a barometer of the economy in many ways.
Berkshire continues to invest in whole companies and stocks whenever Buffett sees an opportunity. According to Edward Jones analyst Jim Shanahan, he was particularly aggressive last year, making a net investment of approximately $53 billion. Much of that was invested in Occidental Petroleum and Chevron stock and Alleghany Corp. insurance, which was purchased for $11.6 billion last fall.
Despite all of that spending, Berkshire Hathaway's cash reserves increased to $128.6 billion at the end of the year, up from $109 billion at the end of the third quarter. Berkshire Hathaway's businesses generate so much cash that it accumulates faster than Buffett can invest.
Berkshire increased its stake in the Pilot Flying J network of 750 truck stops to 80% at the start of this year, up from 38.6% in 2017, which will help this year's earnings.
SOURCE – (AP)
Prince Harry in London for Privacy Lawsuits Against Daily Mail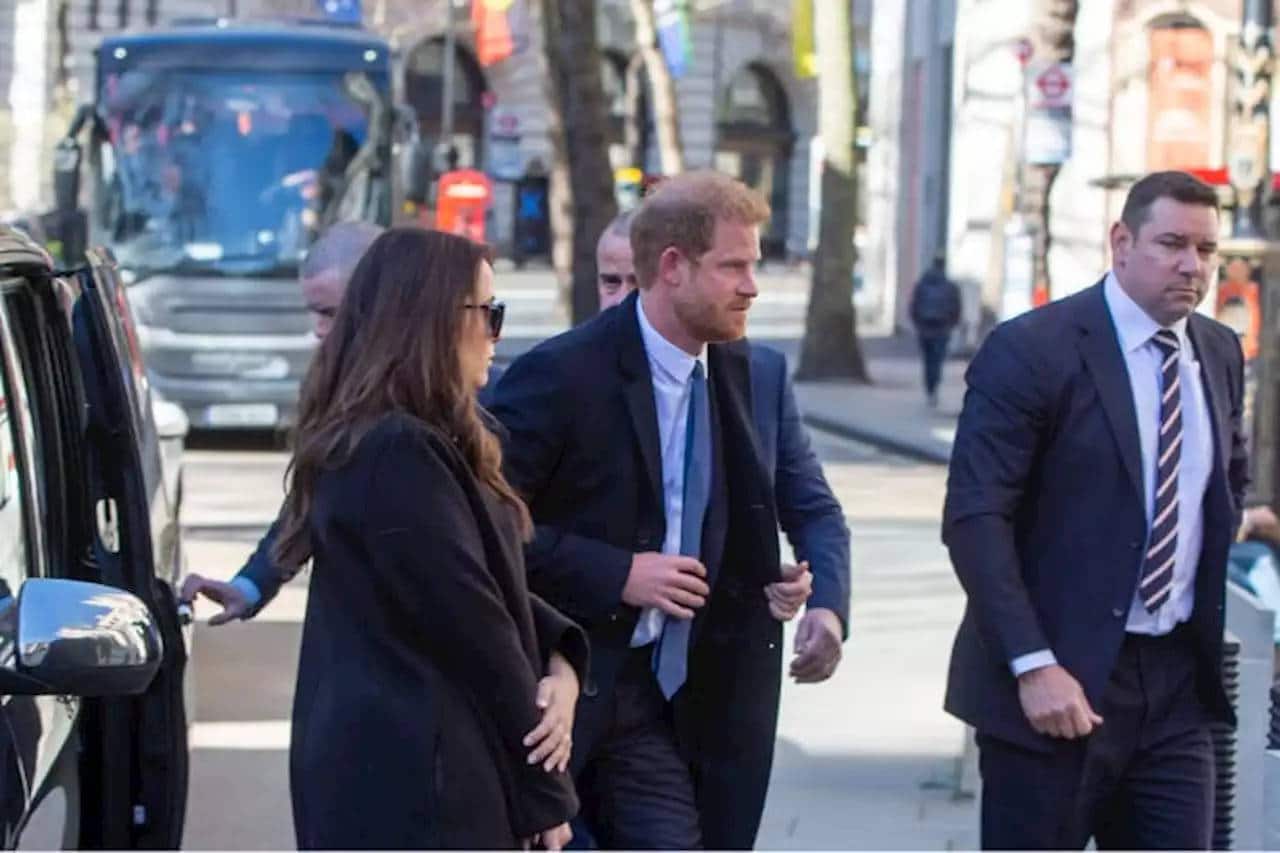 Prince Harry made an unannounced appearance at the High Court in London on Monday morning, where a hearing is being held against the publisher of the Daily Mail. The newspaper is accused of allegedly gathering information from several celebrities illegally.
This hearing pertains to one of Prince Harry's numerous lawsuits against the media. The expected duration is four days.
In the London court proceedings, the six plaintiffs accuse the publisher of employing detectives to wiretap them in their homes and vehicles.
Attorney David Sherborne stated, "They were the victims of numerous unlawful acts committed by the defendant or by those acting on the instructions of its newspapers, The Daily Mail and The Mail On Sunday."
Sherborne stated that the allegations date back to 1993 and continue beyond 2018.
The publisher has denied the accusation. In October, it refuted "absolutely and unequivocally these preposterous smears that appear to be nothing more than a planned and orchestrated attempt to drag the Mail's headlines into the wiretapping scandal involving 30-year-old articles."
The publisher stated that the claims are too old to be brought and should be dismissed because they are based on confidential information in newspapers provided in 2012 for an investigation into media law-breaking.
After revelations in 2011 that News of the World tabloid employees eavesdropped on the mobile phone voicemails of celebrities, politicians, and a teen murder victim, Britain conducted a yearlong investigation into press ethics.
More than sixty journalists were detained as a result of the scandal.
Prince Harry May Not Be Included In the Procession
The coronation of King Charles III is scheduled for May of this year, and whether his youngest son Prince Harry and his wife, Meghan Markle, will attend has been the subject of much speculation.
Leaked plans for the Coronation rehearsal indicate that Prince Harry will likely be on the sidelines if they are present at Westminster Abbey.
According to a report from The Times of London, there is no place for Harry and Meghan in the procession, even though they have been invited to the ceremony. The King's brother, Prince Andrew, the Duke of York, and his daughters, Princesses Beatrice and Eugenie, were excluded from the procession.
The procession is significantly smaller than at The Queen's 1953 coronation, which was reportedly three times as large. Charles' plans appear to be limited to "working" royals.
William, the eldest son of Charles, will participate in the procession alongside his wife, Kate Middleton. George, Charlotte, and Louis will accompany the Prince and Princess of Wales. In September, Louis was deemed too young to participate in the procession for the Queen's funeral, but he will be included this spring.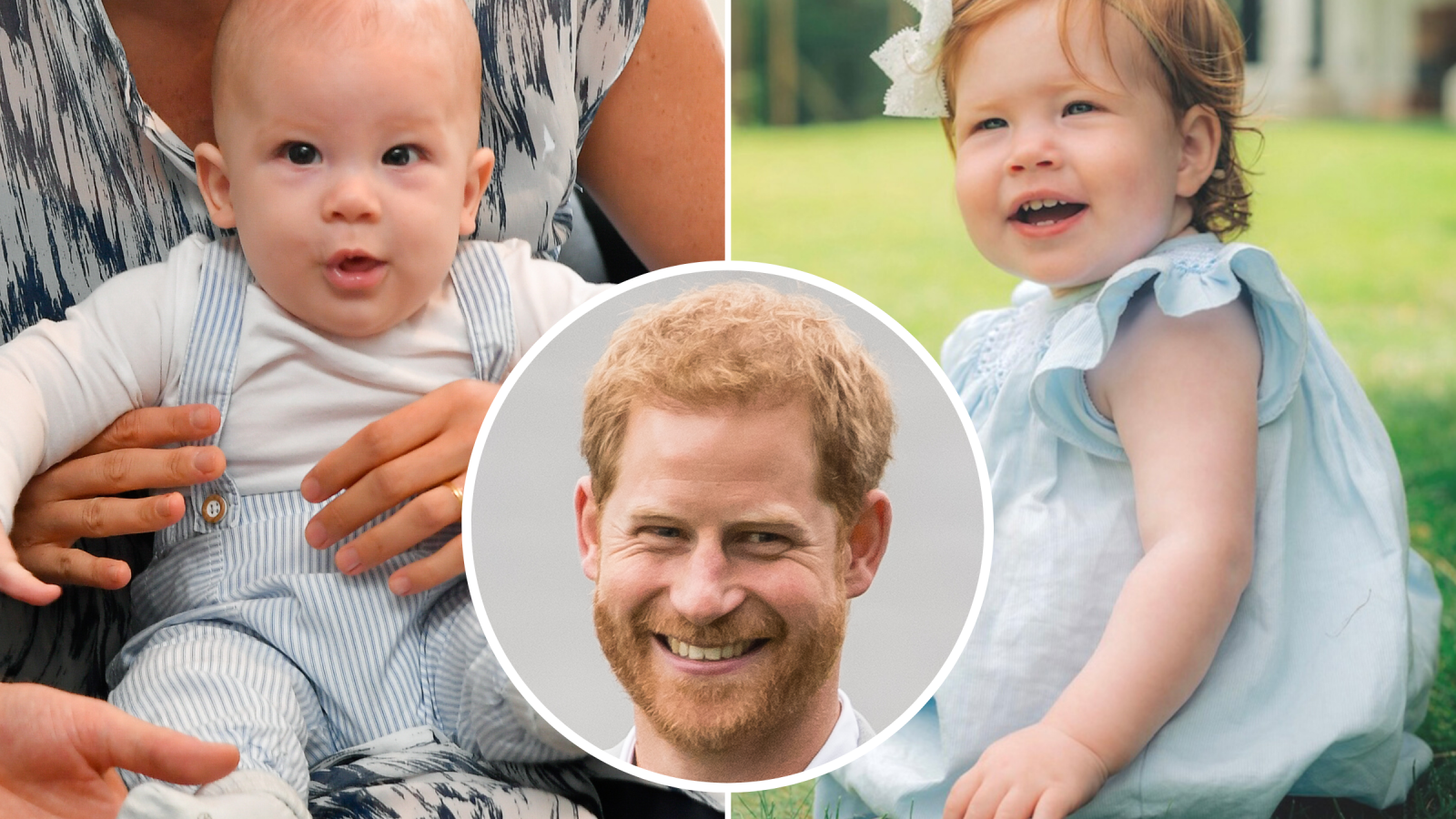 The children of Meghan and Prince Harry, Prince Archie and Princess Lilibet, have not been invited to the Coronation. One may arrive later, but the ceremony is quickly approaching.
Early in March, the Sussexes confirmed that their representative had received an invitation, but a spokesperson added, "At this time, we will not disclose whether or not the Duke and Duchess will attend."
The Sun reported that an anonymous source told the OK! magazine that "tense" negotiations are underway to determine whether or not Meghan and Harry will be there in May.
The alleged insider stated, "The Palace is attempting to conclude negotiations as quickly as possible because they cannot go to the wire." "It could result in anarchy. It is possible that it will result in a stalemate and that they will not attend. However, the Palace is doing everything possible to prevent this from occurring.
The Palace is coordinating two separate schedules. One with the Sussexes and the other without. They wish to be ready for any contingency."
Gwyneth Paltrow Ski Accuser Calls Utah Ski Crash 'Serious Smack'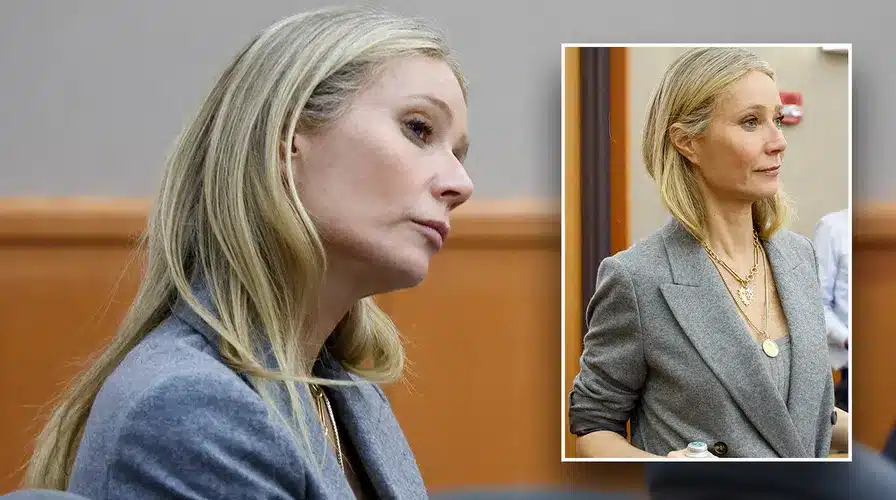 PARK CITY, Ute. The man suing Gwyneth Paltrow for a 2016 skiing accident at an upmarket Utah resort told a jury on Monday that the actress-turned-lifestyle blogger hit him from behind and sent him "absolutely flying."
"All I could see was a lot of snow." "And I didn't see the sky, but I was flying," said Terry Sanderson, 76, a retired optometrist, who described the impact as "a serious smack."
That contradicts Paltrow's testimony, and as the trial enters its second week, the jury has heard opposing tales. Sanderson, according to Paltrow, was uphill and hit her from behind. He's suing her for over $300,000, claiming she skied carelessly and that the incident permanently damaged his personality.
Paltrow testified on Friday that Sanderson hit her gently from behind, but the incident worsened as the two went down the novice slope. She added that his skis went between her legs, causing her to fear as she heard a man sigh behind her. Paltrow appeared in court on Monday.
Sanderson remembered a screaming woman skidding out of control and slamming into him in the rear. Craig Ramon, another skier who claims to be the only eyewitness to the accident, testified last week that he witnessed Paltrow collide with Sanderson.
Regardless of who hit who, both parties agreed that the two fell, and Paltrow landed on top of Sanderson. Paltrow's attorneys have challenged the extent of Sanderson's injuries and post-crash disorientation, but both parties agree the impact resulted in four broken ribs and a concussion.
Sanderson was moved to tears several times during his testimony on Monday, especially when he appeared unable to focus or remember things.

The fancy mountain must be equipped with a helmet camera because they are commonplace at ski resorts
His legal team attempted to depict his bewilderment and memory lapses as evidence of brain injury. Paltrow's lawyers used it to call into question his credibility as a witness.
Sanderson's testimony also raised new concerns regarding the possibility of a GoPro helmet camera recording the crash. Though no video was shown in court, attorneys frequently questioned witnesses about an email one of his daughters sent that said, "I also can't believe this is all on GoPro."
Shae Herath that daughter said this week that her statements were speculative, implying that someone on the fancy mountain must be equipped with a helmet camera because they are commonplace at ski resorts.
Paltrow's attorneys have continued to raise concerns about what happened to the footage Sanderson and his family members mentioned.
On Monday, it became evident that the potentially explosive evidence would not detonate.
Judge Kent Holmberg stated that online sleuths discovered the link, and its contents would be used as evidence. It didn't include any GoPro footage. Instead, it was a conversation amongst Sanderson's ski group members in which Ramon — the man claiming to be the crash's lone eyewitness — stated that Paltrow had plowed into Sanderson on the day of the crash.
"Terry was struck unconscious. "That was a bad hit to the head!" Ramon penned a letter. "I saw the hit." Terry had no idea what his name was."
The exchange revealed that Ramon believed Paltrow collided with Sanderson years before any lawsuit was filed. It also demonstrates that Sanderson and those skiing with him recognized Paltrow as the woman in the collision.

Simulations of how they believed the collision occurred, with high enough clarity to depict trees, children's ski jackets
Paltrow's defense team had an equal opportunity to present their case after Sanderson's counsel called witnesses for four and a half days. They brought one of her family's four ski instructors to the stand on Monday afternoon. Attorneys indicated Monday that Paltrow's two teenage children, Moses and Apple, would have their depositions read into the record later this week rather than testifying in court.
Jurors sat spellbound as Paltrow's attorneys showed computer-animated simulations of how they believed the collision occurred, with high enough clarity to depict trees, children's ski jackets, and different vantage points.
The defense called Eric Christiansen, a mustachioed 40-year experienced ski instructor teaching Paltrow's family at Deer Valley Resort on the day of the crash, as their first witness. He claimed he was monitoring most of the mountain when Sanderson and Paltrow crashed and didn't see the impact but did observe what transpired just before and after.
Christiansen said that Paltrow was doing "short radius turns" while Sanderson was skiing down the groomed run "edge to edge" and "quite dynamically" in testimony that veered into skiing technique instruction.
He recalled Paltrow landing on top of Sanderson because he approached and removed her skis, then Sanderson's.
"I believe you told me once that if a soccer player takes out someone's legs, they're underneath," Paltrow's lawyer, Steve Owens, said as he questioned her about the accident.
Paltrow's lawyers intend to call a slew of medical specialists to testify against the neurologists, radiologists, and psychologists recruited by Sanderson's team.
The trial has also touched on wealthy people's habits and interests, such as Sanderson and Paltrow, and the power — and burden — of notoriety. The amount of money at stake for both parties is modest compared to the standard legal costs of a multiyear case, expert witnesses, a private security detail, and high-resolution animation.
Throughout the first five days of the trial, much of the questioning focused on Sanderson's reason for suing Paltrow. Her lawyers claim the case is an attempt by an "obsessed" individual to take advantage of Paltrow's wealth and reputation. Sanderson's lawyers have attempted to portray Paltrow as a carefree movie star who harmed an elderly man and cannot accept responsibility for the consequences.
"No one believed how serious my injuries were," said Sanderson, who had previously enjoyed wine tasting and international travel. "There were numerous insults added to that single incident."
SOURCE – (AP)
John Wick: Chapter 4 Ending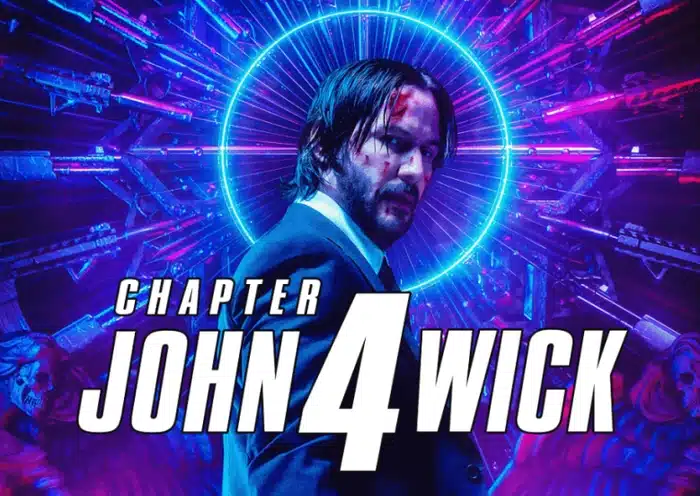 For fans, John Wick: Chapter 4's conclusion was a surprise.
Wick defeats the evil Marquis Vincent de Gramont (Bill Skarsgard) in a dramatic duel, although he appears to be mortally wounded after taking one too many shots. He says the name of his late wife, "Helen," who passed away in the first scene of the 2014 film John Wick. Winston (Ian McShane) stands at Wick's grave in the movie's concluding scene after he appears to pass away.
A fan approached the director Chad Stahelski and the star Keanu Reeves about the movie's ending when it had just debuted at the South by Southwest Film & TV Festival.
We got to make another movie due to Chapter Three's audience response, and we wondered, "What was the Why?" Reeves appears to be referring to the main purpose of Chapter 4 when he says this. "And as Chad and I were chatting, the Why? Was death, namely the death of John Wick. John Wick the film aimed for him to find some measure of liberation or calm. Let's do another one can't be the only response. In essence, it was about death or a method of dying. 'The Hagakure' greatly inspired us.

And as Chad and I were chatting, the Why? Was death, namely the death of John Wick
Stahelski mentions that the Hagakure is a Japanese code of ethics. Hagakure: The Book of the Samurai is devoted to its principles and calls itself "a practical and spiritual guide for a warrior."
According to Stahelski, "we kind of took the way of dying — or the way we live well to die well — as the theme."
When asked which sequence in the movie he liked best, Reeves cited Wick's climactic exchange. "Maybe him at the end on the stairs," he continues, "if I just looked at from [John's perspective] John Wick." "When he calls me Helen. After filming the [big fight on the other set of stairs] and about eight years into the job, that part was [a moving nod] to the past for me.

John Wick could have pulled it off earlier; why would he wait until the very end?
Stahelski had planned to film the fourth and fifth episodes back-to-back before the outbreak. Later, the filmmakers notified the media that they were waiting and watching. A post-credits scene provides the possibility for a spinoff centered on Rina Sawayama's Akira and Caine, played by Donnie Yen.
While Reeves and Stahelski seemed pretty certain that Baba Yaga was dead, the editing of Chapter 4's final moments leaves just enough room for interpretation (Wick isn't explicitly shown dead) should the filmmakers choose to bring him back John Wick with a faked-his-own-death revelation. However, doing so would weaken the impact of the Chapter 4 ending and be illogical (if John Wick could have pulled it off earlier, why would he wait until the very end?
A prequel set before Wick retired to start a family is another option, should Reeves decide to take on the role again. However, this would need Wick to play a much younger version of the character than we've ever seen. Reeves was told by an SXSW audience member that he doesn't appear to age, which is a blessing. Yeah, man, I get old," Reeves said groggily. "Man, it's happening."
SOURCE – (HR)