Georgia Star Jalen Carter Charged With Racing In Fatal Wreck In 2021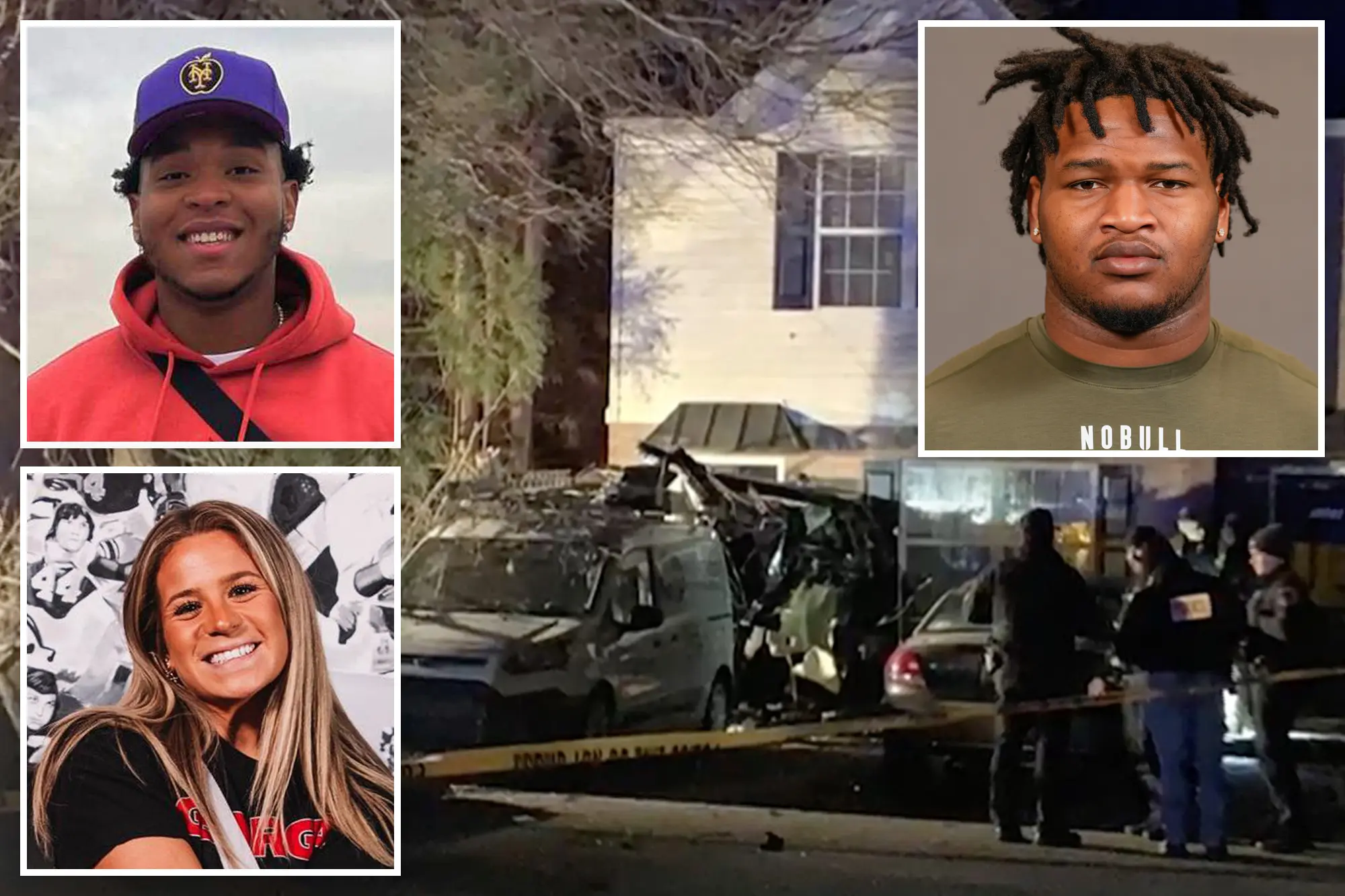 ATLANTA, Ga. — Georgia defensive tackle Jalen Carter, who is expected to be a first-round pick in the NFL draft next month, has been charged with reckless driving and racing in connection with the crash that killed offensive lineman Devin Willock and a recruiting staff member.
The Athens-Clarke County Police Department issued an arrest warrant, which The Associated Press obtained on Wednesday, alleging Carter was racing his 2021 Jeep Trackhawk against the 2021 Ford Expedition driven by the recruiting staffer, 24-year-old Chandler LeCroy, which resulted in the Jan. 15 wreck.
Carter was scheduled to attend the NFL scouting combine in Indianapolis on Wednesday and is expected to address the arrest warrant when he returns to Athens, according to Lt. Shaun Barnett of the Athens-Clarke County Police Department.
"It is my understanding that Mr. Carter is making arrangements to turn himself in," Barnett told the Associated Press in an e-mail.
The crash happened a few hours after the Bulldogs' parade and ceremony to celebrate their second straight national championship. LeCroy and Willock were killed in the crash.
In a statement released Wednesday, Georgia coach Kirby Smart expressed his displeasure with the charges.

Georgia coach Kirby Smart expressed his displeasure with the charges
"The charges announced today are deeply concerning, particularly given that we are still dealing with the devastating loss of two beloved members of our community," Smart said.
"We will keep working with the authorities and helping these families while trying to figure out what we can learn from this tragedy."
According to the arrest warrant, s discovered that LeCroy and Carter were driving "in a manner consistent with racing" after leaving downtown Athens around 2:30 a.m.
Evidence shows that the vehicles changed lanes, swerved in the center turn lane, drove in opposite lanes, overtook other motorists, and drove at high speeds "in an attempt to outdistance each other," according to the warrant.

LeCroy had a blood-alcohol concentration of.197 at the time of the crash
LeCroy's Expedition was traveling at approximately 104 mph (167 kph) at the time of the crash, according to police. According to the warrant, LeCroy had a blood-alcohol concentration of.197 at the time of the crash. In Georgia, the legal limit is.08.
Willock, 20, was declared dead at the scene of the accident. LeCroy was taken to the hospital, where she died from her injuries.
Warren McClendon, an offensive lineman who had recently announced his intention to enter the NFL draft, suffered minor injuries. A Georgia football staffer, Victoria Bowles, was hospitalized with more serious injuries.
Georgia athletic department officials stated on Jan. 28 that LeCroy's vehicle would be used only for recruiting purposes and not for personal use.
SOURCE – (AP)
John Wick: Chapter 4 Ending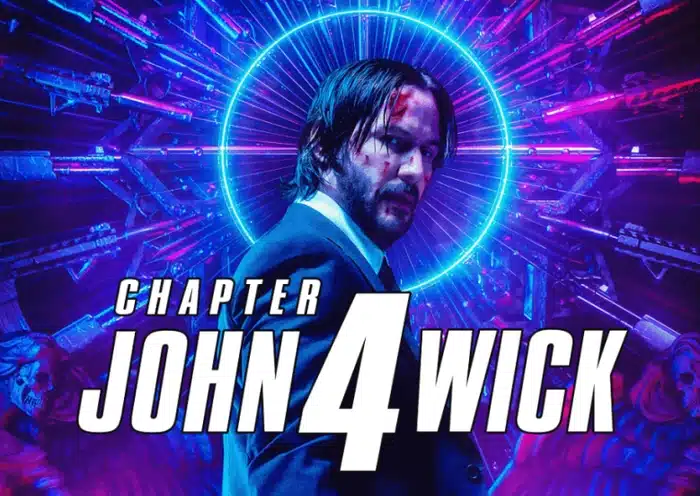 For fans, John Wick: Chapter 4's conclusion was a surprise.
Wick defeats the evil Marquis Vincent de Gramont (Bill Skarsgard) in a dramatic duel, although he appears to be mortally wounded after taking one too many shots. He says the name of his late wife, "Helen," who passed away in the first scene of the 2014 film John Wick. Winston (Ian McShane) stands at Wick's grave in the movie's concluding scene after he appears to pass away.
A fan approached the director Chad Stahelski and the star Keanu Reeves about the movie's ending when it had just debuted at the South by Southwest Film & TV Festival.
We got to make another movie due to Chapter Three's audience response, and we wondered, "What was the Why?" Reeves appears to be referring to the main purpose of Chapter 4 when he says this. "And as Chad and I were chatting, the Why? Was death, namely the death of John Wick. John Wick the film aimed for him to find some measure of liberation or calm. Let's do another one can't be the only response. In essence, it was about death or a method of dying. 'The Hagakure' greatly inspired us.

And as Chad and I were chatting, the Why? Was death, namely the death of John Wick
Stahelski mentions that the Hagakure is a Japanese code of ethics. Hagakure: The Book of the Samurai is devoted to its principles and calls itself "a practical and spiritual guide for a warrior."
According to Stahelski, "we kind of took the way of dying — or the way we live well to die well — as the theme."
When asked which sequence in the movie he liked best, Reeves cited Wick's climactic exchange. "Maybe him at the end on the stairs," he continues, "if I just looked at from [John's perspective] John Wick." "When he calls me Helen. After filming the [big fight on the other set of stairs] and about eight years into the job, that part was [a moving nod] to the past for me.

John Wick could have pulled it off earlier; why would he wait until the very end?
Stahelski had planned to film the fourth and fifth episodes back-to-back before the outbreak. Later, the filmmakers notified the media that they were waiting and watching. A post-credits scene provides the possibility for a spinoff centered on Rina Sawayama's Akira and Caine, played by Donnie Yen.
While Reeves and Stahelski seemed pretty certain that Baba Yaga was dead, the editing of Chapter 4's final moments leaves just enough room for interpretation (Wick isn't explicitly shown dead) should the filmmakers choose to bring him back John Wick with a faked-his-own-death revelation. However, doing so would weaken the impact of the Chapter 4 ending and be illogical (if John Wick could have pulled it off earlier, why would he wait until the very end?
A prequel set before Wick retired to start a family is another option, should Reeves decide to take on the role again. However, this would need Wick to play a much younger version of the character than we've ever seen. Reeves was told by an SXSW audience member that he doesn't appear to age, which is a blessing. Yeah, man, I get old," Reeves said groggily. "Man, it's happening."
SOURCE – (HR)
Bad Bunny's Ex-Girlfriend Files Lawsuit Seeking $40M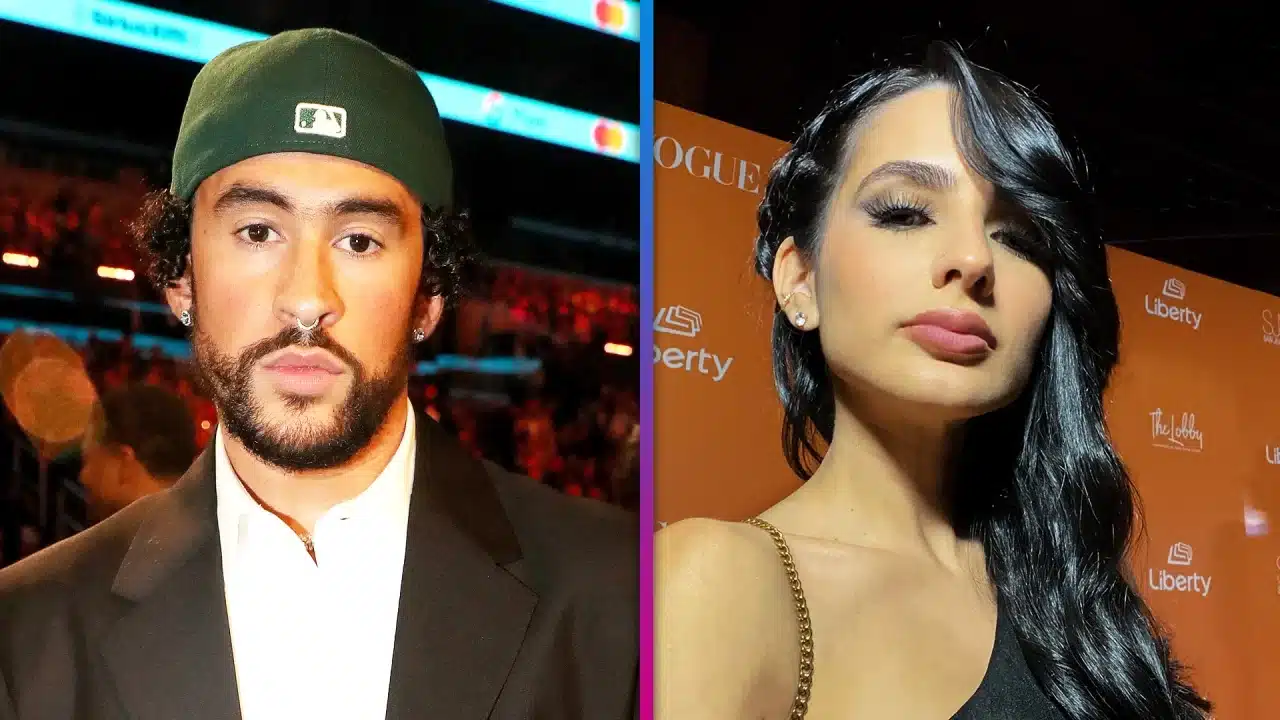 Puerto Rico's San Juan — A well-known voice recording that Bad Bunny's ex-girlfriend offered the singer before he rose to fame is the basis of her lawsuit against the celebrity for at least $40 million.
Carli De La Cruz Hernández alleged in a lawsuit submitted this month in a Puerto Rico court that her voice and the phrase she coined are being exploited without her permission. Her breathy "Bad Bunny, baby" recording was utilized in two of the artist's tracks.
According to the lawsuit, the word was used in the song "Pa Ti," which has more than 355 million views on YouTube and more than 235 million Spotify plays, originally reported by online Puerto Rican news outlet Noticel. It was also used in the song "Dos Mil 16," which has received over 60 million YouTube views and 280 million Spotify plays.
According to the lawsuit, De La Cruz's "distinguished voice" was also exploited without permission for songs, recordings, promotions, international concerts, television, radio, and other musical and social media platforms.
Since then, thousands have left comments about the 'Bad Bunny, baby' on Carliz's social media accounts and whenever she enters a public space. According to the lawsuit, this has led to De La Cruz's ongoing feelings of worry, agony, intimidation, overwhelm, and anxiety.
The manager of Bad Bunny, Noah Kamil Assad Byrne, whose true name is Benito Martnez Ocasio, is also being sued.

An inquiry for a reaction from Assad and from Bad Bunny's agents was not immediately answered.
Martnez and De La Cruz started dating in 2011. A year later, they started working at a nearby supermarket while attending classes at the University of Puerto Rico in the north coastal town of Arecibo. According to the lawsuit, Martnez was continuously writing songs and rhythms at that time and would consult with De La Cruz, who was also in charge of planning his parties and managing invoices and contracts, for advice.
2015 saw the invention of the phrase "Bad Bunny, baby," and Martnez requested that De La Cruz record herself repeating it. According to the lawsuit, she emailed it to him after doing so in a restroom one day while staying with a friend because that place was the least noisy.
Martnez proposed to De La Cruz on January 1st, and they set a July 2016 wedding date. However, Martnez was signed by Rimas Entertainment in April 2016. De La Cruz broke her engagement with Martnez in May 2016 after being admitted to the University of Puerto Rico's law school in the same year.
In 2017, they reconnected. However, they soon parted ways again.
Then, in May 2022, a Bad Bunny employee contacted De La Cruz and demanded to speak with her.
The representative allegedly told Martnez in that conversation, "I know you don't like to talk about Voldemort, but I need to ask you something," according to the lawsuit.
He made her a $2,000 offer to purchase her voice recording of her. After being asked to purchase it by someone at Rimas Entertainment, De La Cruz declined and said the track would be utilized in the upcoming album, "Un Verano Sin Ti," according to the lawsuit.
However, an agreement was never made, and the music was released without De La Cruz's approval, claiming a lawsuit.
SOURCE – (AP)
Murdaugh Trial Gives Unsolved Death investigation a boost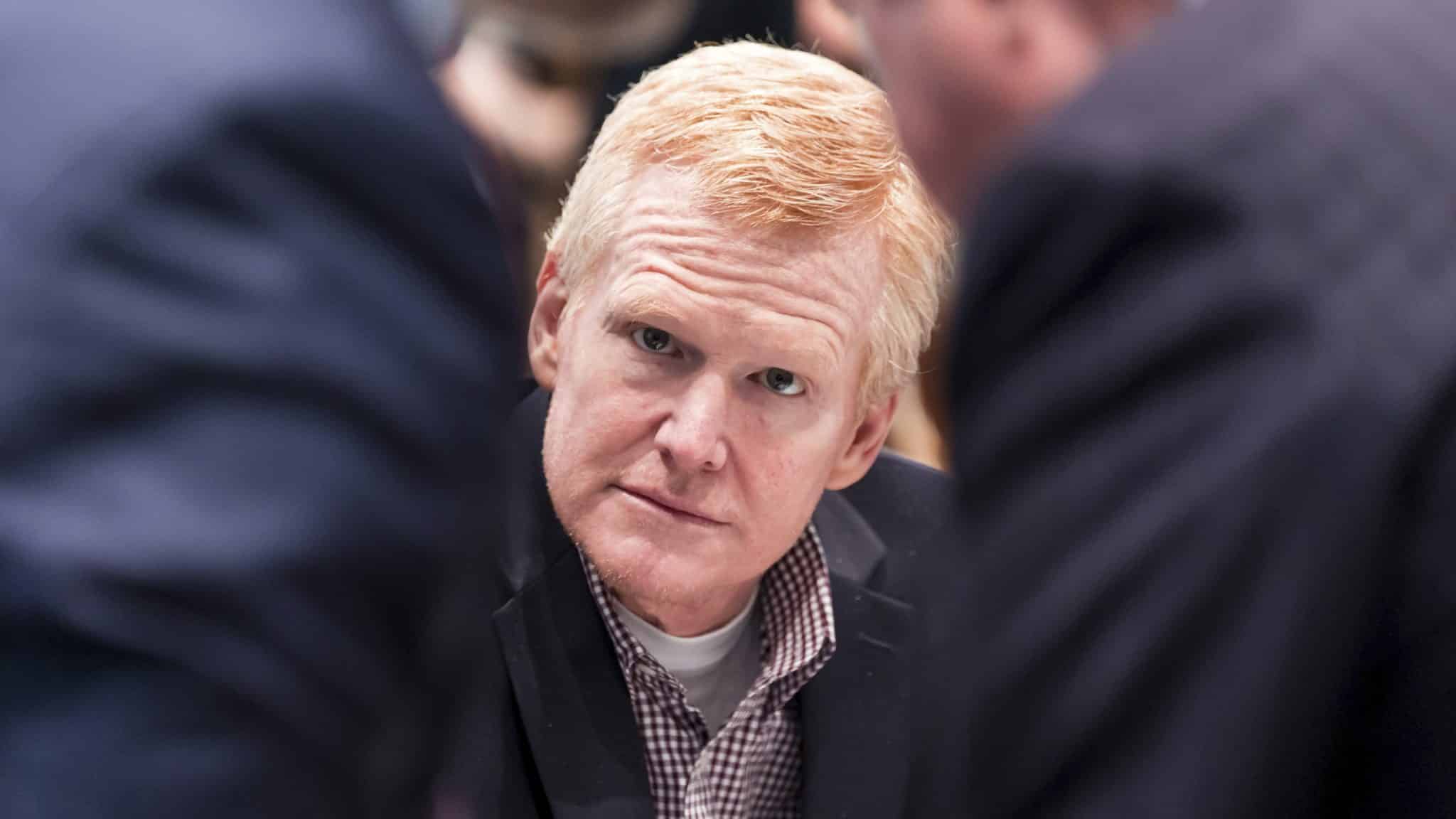 After raising nearly $90,000 in the wake of Alex Murdaugh's murder trial, a mother whose son was discovered dead in the middle of a South Carolina road eight years ago has launched a private inquiry into his passing.
According to the mother's attorneys, there is currently no proof connecting the Murdaugh family to Stephen Smith's passing. Regarding taking over the case around the same time, police claim Murdaugh killed his wife and son, and state investigators, who are also probing into Smith's death, have remained mum. For those murders, he is currently receiving a life sentence.
The absence of proof, though, hasn't stopped speculating. And as a result, Sandy Smith could use Go Fund Me to generate more than $87,000 in less than two weeks. She set a target of $15,000, which would cover the cost of exhuming her son's body and hiring a private autopsy.
Sandy Smith told reporters on Monday as her attorneys revealed the private probe, "It's essential to me because I love my kid, and since I couldn't protect him, I'm going to fight for him.
On July 8, 2015, Stephen Smith's body was discovered in the middle of a two-lane road in Hampton County. A short distance away, his car with the gas cap off and his wallet still inside was discovered.
The responding trooper didn't believe it was a hit-and-run, but the doctor who conducted the autopsy hypothesized that a passing truck's side mirror struck Smith in the head.
The Smith family's lawyer, Eric Bland, disputes the police's assertion that Smith appeared to have run out of petrol and was walking for assistance, noting that Smith made no mobile calls and that his loosely tied shoes were still on his feet. The impact of an automobile accident frequently leaves victims without shoes.

Smith's family believes that his wounds, which included head trauma and a dislocated arm
Smith's family believes that his wounds, which included head trauma and a dislocated arm bent behind him, are evidence that he was murdered before being dumped on the highway. According to Ronnie Richter, another attorney for the Smiths, there were no skid tracks on the road and no nearby debris, such as shattered glass or mirror pieces, was discovered.
State agents took over the investigation in 2021, though they have never explained why they made that choice or whether it was influenced by details learned during the probe into Alex Murdaugh's wife and son's deaths. In South Carolina, troopers normally look into road fatalities while state agents look into other offenses.
According to agency spokeswoman Renée Wunderlich, State Law Enforcement Division Chief Mark Keel contacted Smith's new attorneys to inquire whether they would disclose any fresh material discovered after the autopsy or any other investigation.
On Tuesday night, Keel told The State newspaper, "We believe it was a murder." "We don't think it was a hit-and-run," was said.
According to the Smith family attorney Bland, investigators believe that now that the murder trial is over, more people would be open to speaking.

Buster Murdaugh, mourning "the brutal murders of my mother and brother,"
The private investigation's first move will be to request a judge's approval to exhume Stephen Smith's body. The support of governmental agents would help that request.
To piece together who Smith was hanging out with and what he was doing not just before his body was discovered but also in the weeks leading up to his murder, Bland also hopes that the private investigators may collect and examine cellphone data from Smith and the persons he was interacting with.
"Stephen had to lead a covert existence. It was difficult to be a young gay man in the Lowcountry, according to Bland.
Buster Murdaugh, the surviving son of Smith and Alex Murdaugh, attended the same high school, which sparked rumors that the Murdaughs were somehow connected to his passing. This week, Richter stated that there is no proof Buster Murdaugh had any dealings with Smith.
Buster Murdaugh, mourning "the brutal murders of my mother and brother," said on Monday that he could no longer ignore the "vicious rumors" due to the volume of the discourse. I miss them badly, and I love them so much.
He claimed that he was the target of harassment and libelous remarks.
Buster Murdaugh said, "These unfounded rumors of my participation with Stephen and his murder are false. "My heart goes out to the Smith family, and I categorically deny any involvement in his death," said the speaker.
SOURCE – (AP)