Golden Globes: Jennifer Coolidge Stole The Show With Laughter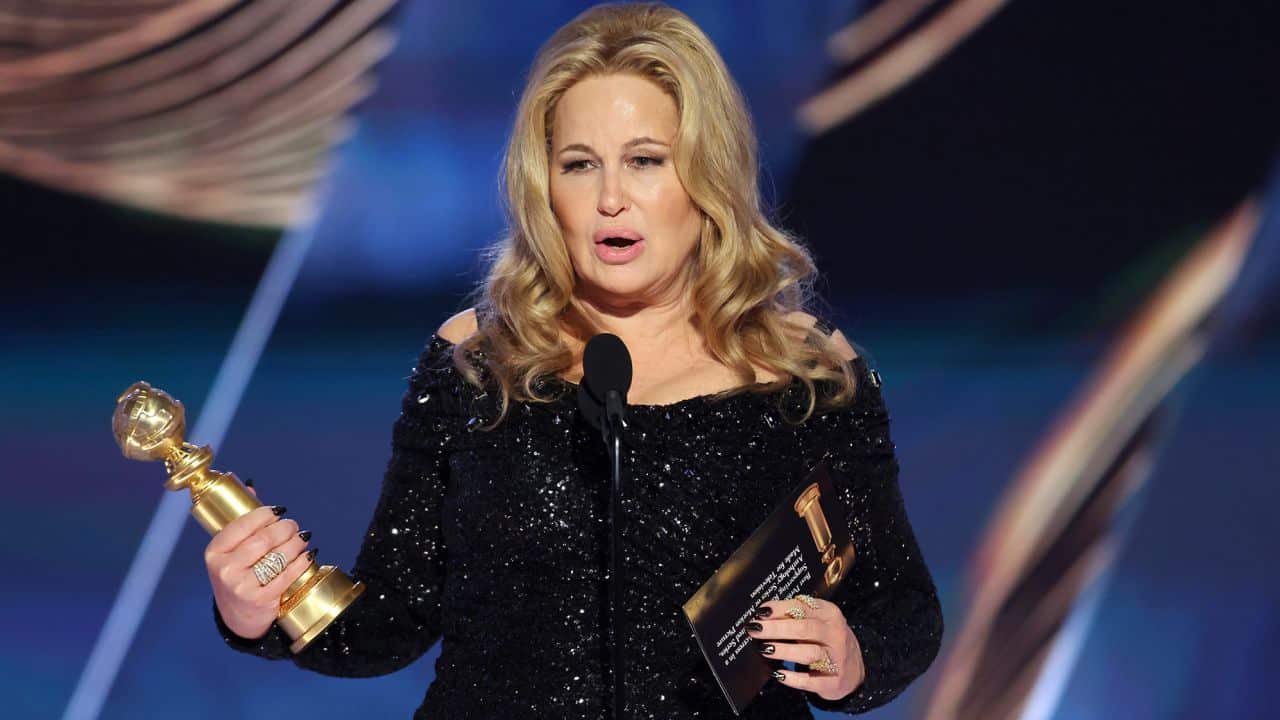 At the 80th annual Golden Globes in Los Angeles, Jennifer Coolidge was one of the night's highlights when she gave out an award and won her own.
The "White Lotus" star first appeared to present the award for best performance by an actor in a supporting role in a TV series, telling a bizarre anecdote about being invited to be a presenter at the show.
Coolidge talked about her anxieties of falling and tripping over her words while presenting in one of the longest (but most entertaining) preambles before handing out an award, joking that someone suggested she wear Crocs and pay close attention to the teleprompter at the Golden Globes.

She Made Her Come Back
Coolidge later made a comeback when she won the Golden Globe for best performance by an actress in a supporting role in a limited series for her now-iconic role as Tanya McQuoid in the HBO series.
The "Legally Blonde" actress singled out creator Mike White in her victory speech At the Golden Globes, which was heartbreaking and amusing.
"You've given me a fresh start. It doesn't matter if this is the end because you killed me. " "Even if this is the end, you altered my life in a million ways," she added, referring to her character's destiny in the acclaimed anthology series. "My neighbors are talking to me and such things. I was never invited to a single party, and now everyone is. I just wanted to give it to you, Mike White."

Laughter At The Golden Globes
Coolidge then continued to laud White while crying in the audience at the Golden Globes.
"This is something all of you should know if you don't know Mike White: He's worried about the world, he's worried about friends of his who aren't doing well, he's always worried about people, you're worried about animals, and he is one of the greatest people I've ever," she said.
"I simply want to say, Mike White…," she said near the end of her homage. "I adore you to the moon and back!"
It's unclear if Coolidge received more applause for her win or her outlandish presentation on Tuesday.
SOURCE – (CNN)
Oscar Winner Cuba Gooding Jr. Settles Civil Sex Abuse Case, Averting Trial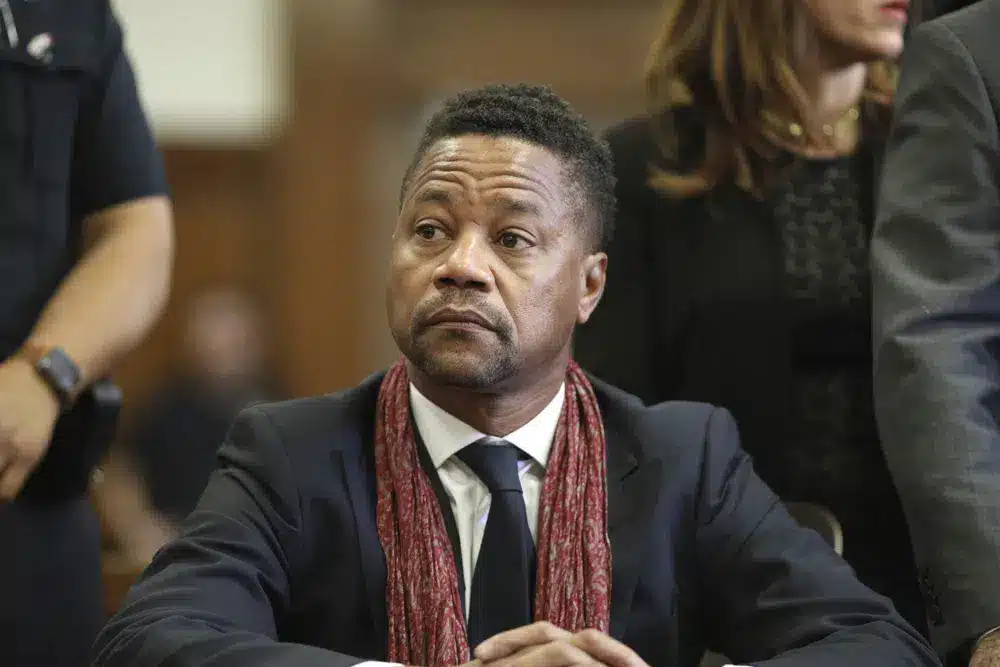 NEW YORK — Cuba Gooding Jr. has resolved allegations that he raped a woman at a New York City hotel ten years ago, according to court papers, it was disclosed Tuesday, just before a trial was about to start. The actor and the woman met at a nearby restaurant, and the actor had argued through lawyers that their interaction was consensual.
The Oscar-winning "Jerry Maguire" actor was accused of meeting the lady in Manhattan, getting her to go with him to a hotel, and stopping at his room so he could change clothes. The trial was set to begin with jury selection in New York federal court.
A calendar item in the official court record read: "Trial OFF," minutes before jurors appear in a courtroom. The clause stated: "Reason for cancellation (on consent): The parties have resolved the matter."
Before this week, when Judge Paul A. Crotty decided that the lady would have to give her name at trial, the woman had been proceeding anonymously. According to her claim, Gooding sexually assaulted her in his bedroom. However, his solicitors argued that it was consenting intercourse and that she boasted to others later.
In the complaint, $6 million in losses were demanded. One of several lawyers representing the woman, Gloria Allred, chose not to comment. Requests for a response from other solicitors, including those defending Gooding, were not promptly fulfilled.
According to the authorities, the claim was brought against a guy who has been accused of engaging in inappropriate behavior, such as groping, unwanted kissing, and other acts, with more than 30 additional women.

Cuba Gooding Jr. has resolved allegations that he raped a woman at a New York City hotel ten years ago.
By deciding to allow three women to testify that they, too, experienced sudden sexual assaults or attempted sexual assaults after meeting Gooding in social settings like festivals, bars, nightclubs, and restaurants late last week, the judge appeared to strengthen the woman's position at trial and in settlement talks.
Kelsey Harbert, who alleged that Gooding fondled her without her permission at Magic Hour Rooftop Bar & Lounge close to Times Square in 2019, was one of the women who had intended to testify at the trial.
Last year, Gooding avoided jail time and a criminal record by entering a guilty plea in a New York state court, and Harbert stated that Gooding never having her day in court was "more disappointing than words can say."
Gooding, who has starred in films like 'Boyz n the Hood' and 'Radio', was allowed to enter a guilty plea for a misdemeanor in April 2022 after admitting that he kissed a club employee violently in 2018.
Gooding was allowed to withdraw his guilty plea and plead guilty to a non-criminal harassment offense, erasing his criminal record and avoiding further punishments. He also completed six months of alcohol and behavioral counseling.
SOURCE – (AP)
Astrud Gilberto, Singer Of 'The Girl from Ipanema,' Dead At 83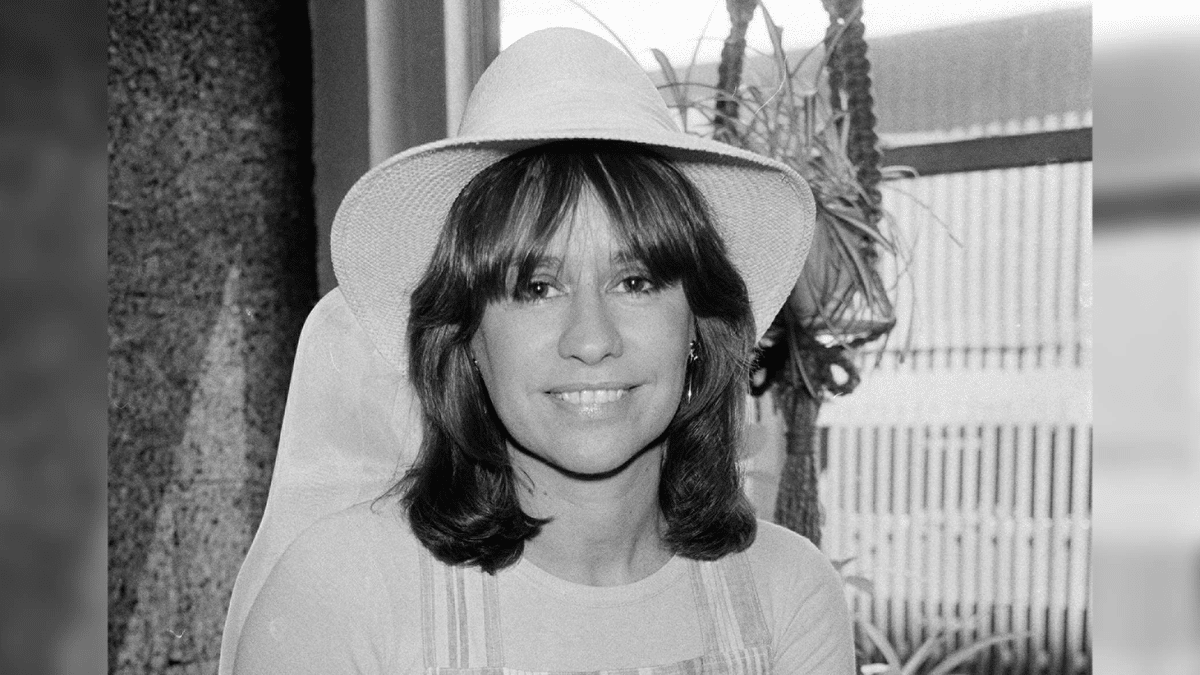 Brazilian singer, composer, and performer Astrud Gilberto has passed away at the age of 83. Her off-handed English-language cameo on "The Girl from Ipanema" made her a recognized bossa nova icon worldwide.
Family friend and musician Paul Ricci confirmed her passing on Monday. He didn't give any more information.
Gilberto was raised in Rio de Janeiro and was born in Salvador, Bahia. In 1964, she became an overnight, unanticipated star because the producers of "Getz/Gilberto," the legendary bossa nova album featuring saxophonist Stan Getz and her then-husband, singer-songwriter-guitarist Joo Gilberto, hired her because she knew just enough English to be hired.
Antônio Carlos Jobim and Vinicius de Moraes' melancholy ballad, "The Girl from Ipanema," was already well-known in South America. However, "s" producer Creed Taylor and others believed that adding vocals in both Portuguese and English would broaden the record's appeal. Astrud Gilberto recalled her spouse telling her he had a surprise for her at the recording studio in a 2002 chat with friends published on her website, www.astrudgilberto.com.
I pleaded with him to tell me what it was, but he refused and kept saying, "Wait and see. Later, when Joao and Stan were rehearsing "The Girl from Ipanema," Joao invited me to join in and sing a chorus in English after he had just finished singing the first chorus in Portuguese. So I did exactly that," she said.
"After the song was finished, Joao turned to Stan and said something along the lines of, 'Tomorrow Astrud sing on record.'" How do you feel? Stan was open to the concept and even expressed considerable enthusiasm for it. The rest, of course, is history, as they say.

Brazilian singer, composer, and performer Astrud Gilberto has passed away at the age of 83
Astrud Gilberto performs "The Girl from Ipanema" in a carefree, affectless manner that, among others, impacted Sade and Suzanne Vega. She has moved on to other topics. However, only some other words from the time would be as well remembered as hers, which Norman Gimbel had translated from Portuguese.
tall, youthful, and beautiful
The Ipanema girl strolls around.
And after she leaves
She says "Ah" to each person she passes.
More than 2 million copies of "Getz/Gilberto" were sold, and "The Girl from Ipanema," released as a single and featured solely Astrud Gilberto as the vocalist quickly rose to fame. It is sometimes considered second only to "Yesterday" regarding the number of covers in the modern era.
Gilberto was nominated for best new artist and vocal performance, and "The Girl from Ipanema" won a Grammy for Record of the Year in 1965. De Moraes had penned the lyrics about a Brazilian adolescent named Helosa Eneida Menezes Paes Pinto, but the poised, dark-haired singer was so intimately connected with "The Girl from Ipanema" that several people assumed she was the inspiration.
Gilberto recorded eight albums (containing songs in English and Portuguese) throughout the following few years, including "The Astrud Gilberto Album," "Beach Samba," and "The Shadow of Your Smile." He also went on tour with Getz and other musicians.
She only released seven albums after 1969, and by 2002 she had largely given up on the music industry and ceased doing interviews. Instead, she devoted her later years to animal rights activism and a career in the visual arts. She would claim that she was not paid for "The Girl from Ipanema" and that Taylor and Getz (who would describe her as "just a housewife") improperly claimed credit for "discovering" her. In addition, she felt alienated from her home country since she said the press treated her with contempt and played there infrequently once she rose to fame.
In 2002, she remarked, "Isn't there an old saying that goes, 'No one is a prophet in his land'?" "I don't have any issues with Brazilians, and I have a great time there. Of course, I don't go there as a performer but as an anonymous tourist.
Astrud Weinert, the youngest of three sisters, came from a musical and linguistically literate household. Her mother was a singer and violinist, while her father was a linguistics professor. By the time she was in her teens, she had already met rising bossa nova artist Joo Gilberto and was part of a group of musical pals.
When she first met him, "The clan grew larger, to include 'older' folks" like Tom Jobim, Vinicius de Moraes, Bené Nunes, Luis Bonfá, and Joo Donato, as well as their respective "' other halves,'" she recalled. "(Joo Gilberto) and I used to sing duets together, or he'd play guitar and play along with me. When friends visited us, they always wanted me to sing at these events and in our house.

Brazilian singer, composer, and performer Astrud Gilberto has passed away at the age of 83
She had two sons, Joo Marcelo Gilberto and Gregory Lasorsa, who would both work with her. She was twice married. She continued to be a famous live performer even after her commercial zenith, her voice growing warmer and jazzier as she sang covers and songs.
As a recording artist, she also had several memorable performances, including backing trumpeter Chet Baker on "Fly Me to the Moon" and duet with George Michael on the bossa nova classic "Desafinado." She was awarded a Latin Grammy for lifetime achievement in 2008.
"Occasionally, a dissatisfied journalist has called me 'a recluse.' According to the dictionary, a recluse is "a person who withdraws from the world to live in seclusion and frequently in solitude." Why should someone think an artist is a loner just because they prefer not to participate in interviews? she said in 2002.
"I firmly believe that any artist who achieves fame through their work, whether it be music, film, or any other medium, has no moral obligation to satiate the curiosity of journalists, fans, or any other members of the public about their personal lives or anything else that does not directly relate to their work. My work speaks for itself, regardless of how well or poorly it is received.
SOURCE – (AP)
Jonah Hill And Olivia Millar Step Out After Welcoming First Baby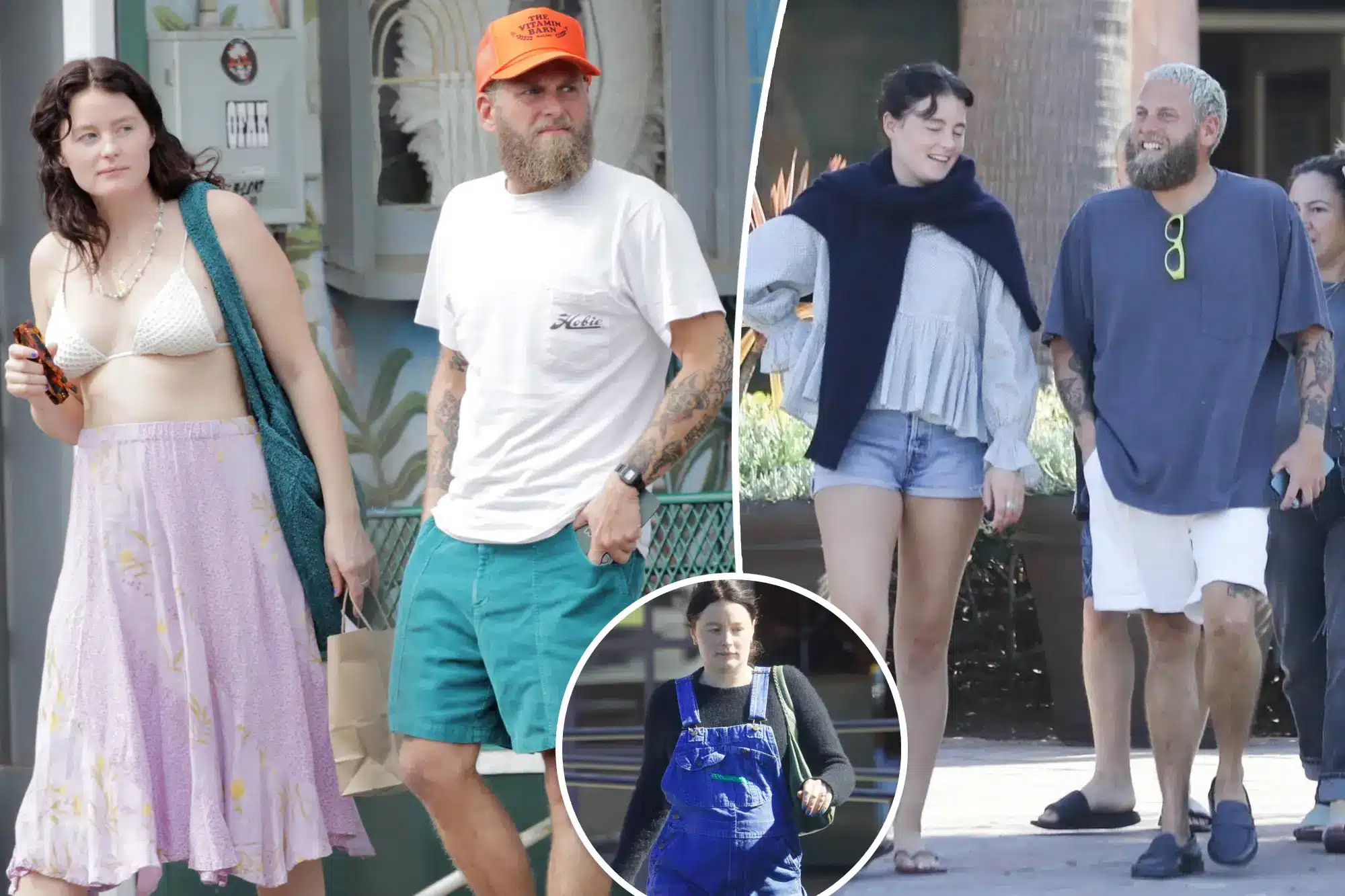 Jonah Hill and his partner Olivia Millar are beginning their journey towards motherhood.
The couple's first public appearance after it was announced that they had given birth to their first child was on June 3, when they were seen together getting a bite to eat at Lucky's in Malibu. A day earlier, the baby's birth was confirmed to People by the Wolf of Wall Street actor's agent.
Jonah, 39, wore a blue outfit with a white cap for their outing, and Olivia looked cozy-chic in a pink and grey jumper and striped slippers.
The couple has not mentioned their brand-new bundle of joy on social media.
Following a PDA sighting on a Malibu beach in August 2022, rumors of Jonah's courtship with Olivia, co-founder of the online vintage clothes shop Chasseresse, began circulating. The couple traveled together the following September, visiting her sister Raychel Roberts along the picturesque Santa Barbara coast.

Jonah Hill and his partner Olivia Millar are beginning their journey towards motherhood.
When Jonah and Olivia were photographed in Hawaii shopping for children's apparel in January, it sparked rumors that they were planning to start a family.
The star of 21 Jump Street, renowned for being reclusive, has not commented on the couple's connection.
In recent years, Jonah has stayed out of the spotlight, but he did make a rare appearance in April at a Los Angeles Lakers game, sitting courtside with Lisa Rinna while donning the disguise of his alter identity, spiritual teacher Prophet Ezekiel Profit. He wore clothing from the Real Housewives of Beverly Hills star's lifestyle and wellness company, Meaningful Experience.
Jonah, however, was absent from the photographs released after his sister Beanie Feldstein's May 20 nuptials to producer Bonnie Chance-Roberts.
SOURCE – (Enews)