Prince Harry's Ex Says Meghan Markle An Unsuitable Match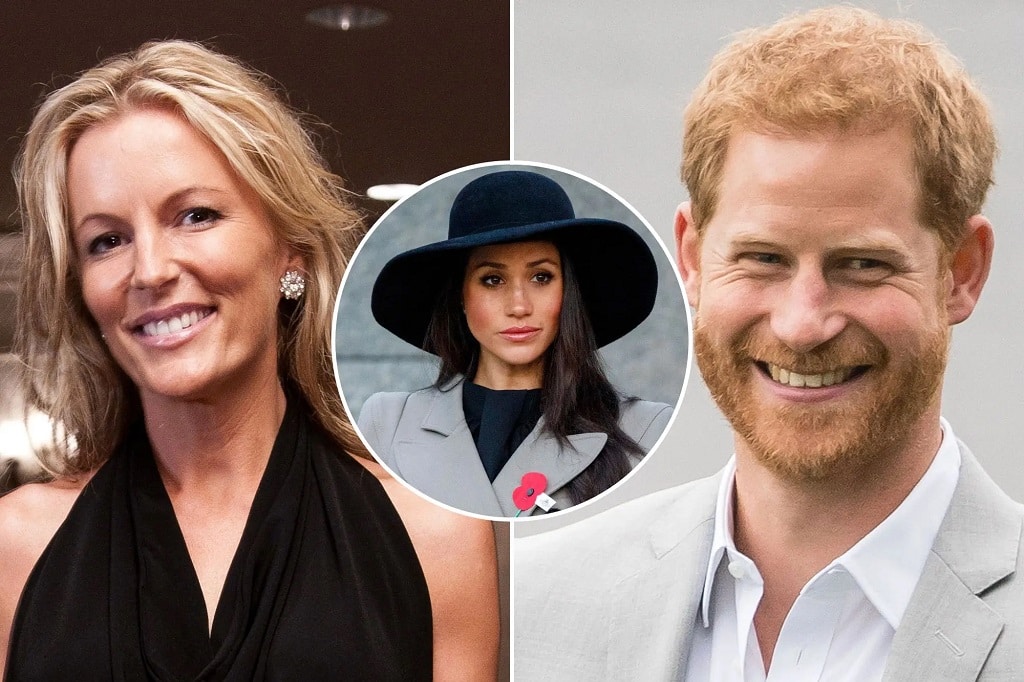 Catherine Ommanney, Prince Harry's former fling, criticized Meghan Markle's character and believes he would have been happy with someone more like Kate Middleton. The 50-year-old, now a reality TV personality, spoke out about Markle and Prince Harry's recent revelations in an interview.
The 'Real Housewives of DC' actress claims to have had a one-month relationship with the prince in 2006, but she told GB News that he is no longer the man she once knew.
"I would have preferred that he ended up with someone like Kate, who is suitable for the role," she said.
"But, in my view, he has chosen someone who is nearly the polar opposite.
"I genuinely feel sad because he's dug himself a huge hole."
"He says he's happy, but he doesn't seem happy to me; he's the saddest I've ever seen him."
Ommanney says that Prince Harry has evolved.
The reality star thinks the prince has been misled by his public relations team in recent months.
"I mean, look who he's with, as Meghan is manipulating and controlling," she told Marca.
"He's not the guy I met." "I know it was long ago, but I honestly believe he is not the person I met."
Ommanney assures that she stayed on good terms with the Royal after their romance ended in 2006. "I still have a lot of respect for him, and vice versa," she said, "but I'm just really sad for him, and I'm sad for the monarchy and the Royal Family."

Prince Harry and Meghan 'are no longer the golden couple
According to the UK Express, Meghan Markle and Prince Harry are no longer the "golden couple" in America's eyes. The couple relocated to Montecito, California, in 2020, but their popularity has plummeted since the release of their Netflix special and Spare.
Recently, there has been outrage in the United States over Prince Harry's admitted drug use, with one conservative think tank asking for his visa application.
Furthermore, the Duke and Duchess's reputation has plummeted since the release of Spare, prompting one royal expert to claim that Meghan and Harry's support in the United States are "dwindling."
"Both Harry and Meghan got an awful lot of support from America when it all happened, when Megixt happened," royal expert Charles Rae said on TalkTV.
"However, that support has recently dwindled significantly, and I'm pretty sure that Americans no longer regard Harry and Meghan as the golden couple they once were."
The remarks come as Meghan and Harry's popularity in polls has plummeted in the aftermath of the release of Spare, with both the Duke and Duchess getting negative net approval ratings in the United States.
Meghan Markle should have warned' Prince Harry about the visa danger associated with drug use.
According to a royal biographer, Meghan Markle should have cautioned Prince Harry that revealing his past drug use could jeopardize his US visa status.
Harry described his previous use of cocaine, magic mushrooms, and marijuana in his autobiography Spare. The Duke has been told that his admission could result in his expulsion from the United States.
According to a February 19 Redfield & Wilton for Newsweek poll, Prince Harry has a -10 favor rating, while Meghan has a -17.
It also comes after Prince Harry admitted to taking Class A drugs in both Spare and subsequent interviews, which has resulted in other celebrities being banned from visiting the country.
The Heritage Foundation, a conservative think tank, has demanded that Prince Harry's visa application be made public to guarantee that he did not receive preferential treatment when applying.
US immigration authorities have until April 12 to reply to the foundation's Freedom of Information request.
"It is in the public interest to know how Prince Harry answered the drug question," senior lawyer Samuel Dewey told The Mail on Sunday.
"If he has been truthful and open about his drug use, and there is no reason to believe he has not been, it is possible that he checked the 'yes' box, in which case he would require a waiver to be granted a visa to enter the United States."
"That means he would have had to be interviewed in person, and someone would have had to grant him a waiver; we're just wondering who did."
If Prince Harry lied on his visa application, it could jeopardize future visa applications and even prevent him from applying for US citizenship.
Meghan Markle, like her father, is an American citizen, as is Princess Lilibet Diana. Through his mother, Meghan, his son Prince Archie Harrison would be qualified for US citizenship.
Tommy Prine, 27, Doesn't Dodge His Father's Legacy But Makes His Own Way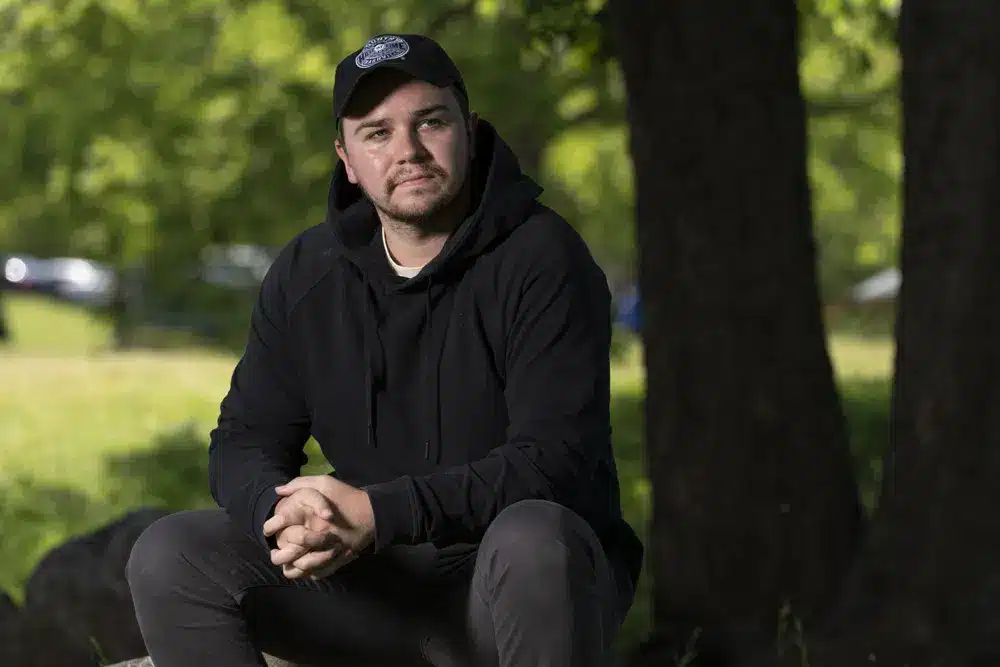 NASHVILLE, Tenn. Tommy Prine spoke about his father's passing in front of a crowded audience in The Basement, one of Nashville's most intimate music venues.
During a recent sold-out performance, he observed, "It stinks to lose a parent at any age — in my case, when he was the world's greatest songwriter."
Singer-songwriter John Prine, Prine's father, passed away in April 2020 at 73 due to coronavirus complications. Even for a period when grieving had grown commonplace, his death sparked a flood of global mourning.
In the music industry, the heartbreak was especially severe. The bonds John Prine formed with his music were only strengthened by his generosity to budding musicians. Many others tried to digest the unthinkable by expressing their sadness through memorial songs.
It turns out that Prine's own family was experiencing a similar situation.
Last year, Tommy Prine published "Ships in the Harbour," a song about his father that is as heartfelt and open-hearted as ever. It resists the urge to curl up in the fetal position rather than flee from what he lost. It gets the closest of any song to properly expressing the immense weight of grief brought on by the pandemic.
Tommy Prine, now 27 years old, is set to release a whole album of songs that deal with growing up, love, and grief. The film "This Far South," which will be released on June 23, is daring in how it faces his father's passing head-on and how the son of a legend handles the inevitable concerns that arise from working in the same field.

Tommy Prine keeps going and works hard on a risky project. He created a unique album, and it is captivating.
According to Prine, "honestly, even if my Dad wasn't who he was, I feel like I would've made the same record," he stated in an interview with The Associated Press. Because of who he is, "I didn't include these songs, but I also didn't shy away from them."
Writing songs enabled Prine to process everything he had lost. His father's legendary position feels almost incidental to the intimacy of that journey.
"I'm Tommy Prine, and I lost my Dad in the pandemic, and that's going to be the focal point of what I'm trying to get across," he said. And while I am aware that it was a fairly public event and that most people will be aware of the background, I believe that they are optional.
I believe people may just listen to it from the viewpoint of a young man who lost his father unexpectedly.
The few allusions, such as the card games and talks they avoid, are vivid without ever becoming cloying. In a lovely song called "By the Way," he discusses the singular sensation of occasionally hearing his father's voice.
Prine sings, "I don't want to talk about the day you slipped away." The tunes we used to sing still make it difficult to hear your voice.
But Tommy also has other weaknesses and is more or less influenced by those who aren't his biological father. For instance, the anthemic flourishes and introspective lyrics on the album show co-producer Ruston Kelly's influence. The song "Reach the Sun" begins with a manic episode in the middle of the night but eventually soars to resemble Kelly's best work, including the excellent album he recently published.
In an interview conducted after Kelly's performance with Prine at The Basement, Sufjan Stevens was named another artist who influenced both. Prine heard a sound that matched the wistful desperation he wanted to express while listening to Stevens' "Carrie & Lowell" album, which Kelly had directed him towards.

Tommy spoke about his father's passing in front of a crowded audience in The Basement, one of Nashville's most intimate music venues.
It was "probably the last thing I wanted to do for the rest of my life," according to Prine, but it ended up being a "saving grace" for him as he dealt with the hardship of losing his father.
Listeners would do well to consider how they would react if they weren't aware that this album was produced by the legendary John Prine's son, given the darkness that hangs over anyone named Prine who dares to try his hand at making original music. Social media and other modern methods of music distribution make it plausible, if not probable, that Prine's music will reach a brand-new audience. His father may not be well-known to some listeners his age or younger, but these songs will draw comparisons on their own.
But everyone who pays attention will hear the promise of a creative person who bravely followed his heart. Fans of John Prine may recognize elements of the album's disarming honesty, but they will also hear a new voice presenting intense music that crackles.
Tommy claims that although having considered it, he rarely worries about the legacy issue. But that's simply another thing he has arranged in its appropriate position.
"I'm just making the music I want to make, and music that is a representation of who I am as a person," he stated. I have my tale to share because I had quite different childhood experiences than my father.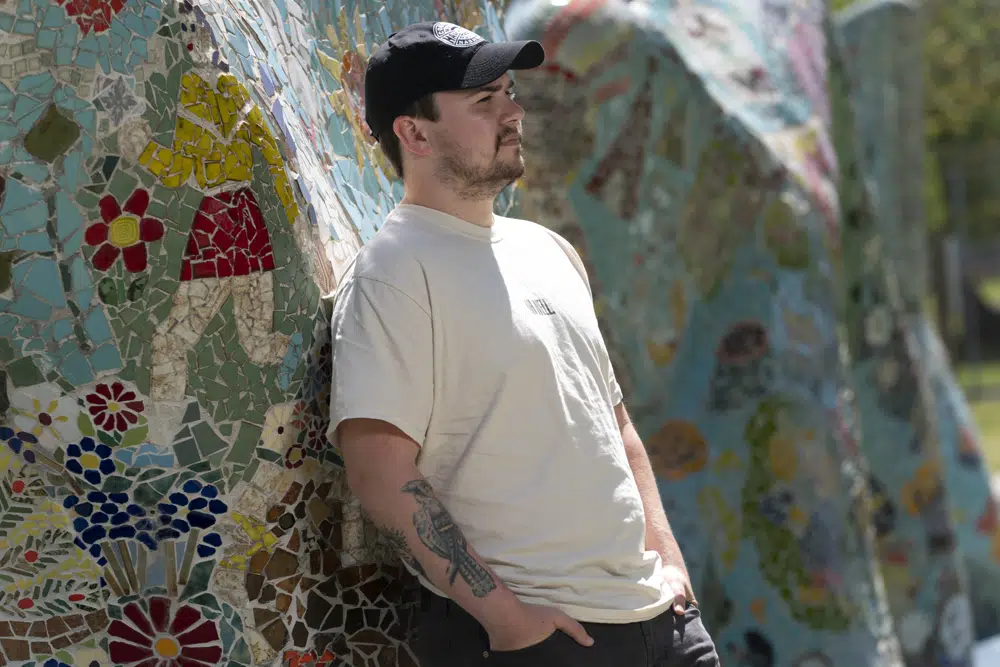 SOURCE – (AP)
Actor Danny Masterson Convicted Of 2 Counts Of Rape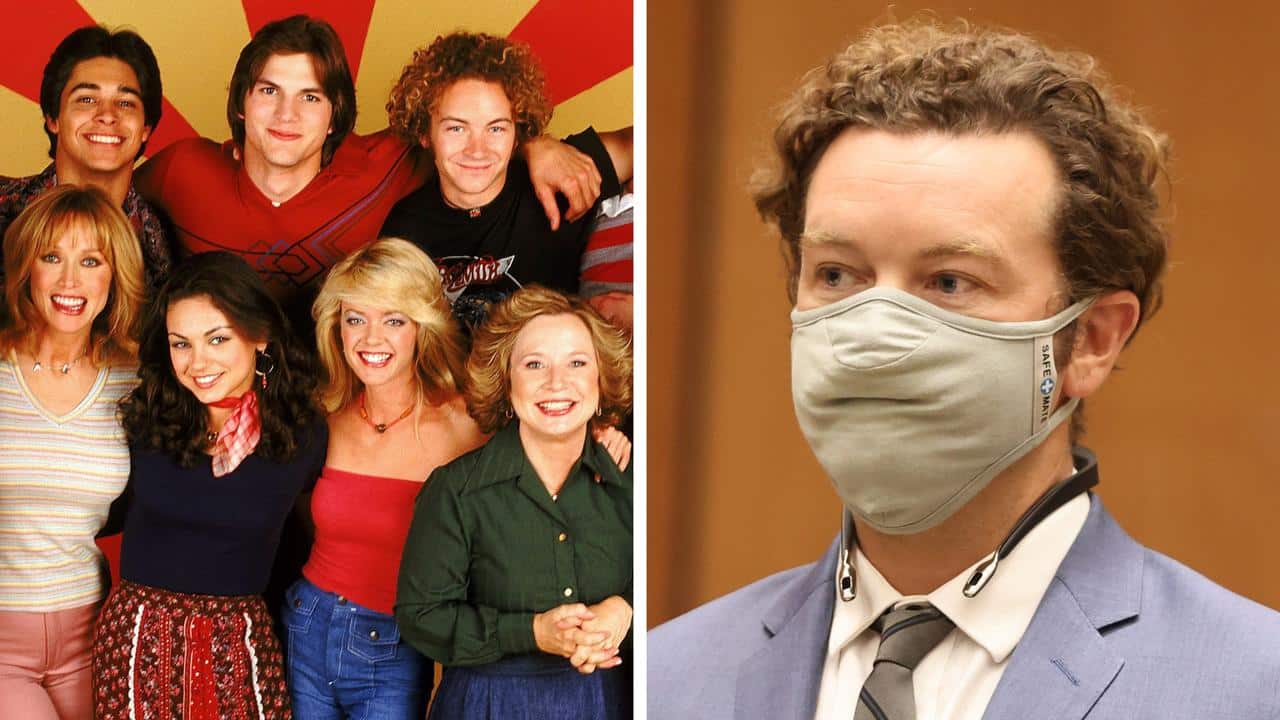 LA – After a jury found Danny Masterson guilty on two of three counts of rape in his second trial, in which the Church of Scientology played a significant part, "That '70s Show" star Danny Masterson was led out of the courtroom in handcuffs on Wednesday. He faces a prison sentence of 30 years to life.
Masterson's wife, actor and model Bijou Phillips, who had sat stony-faced throughout both trials, gasped when the conviction was pronounced and sobbed as he was brought into custody.
After debating for seven days over two weeks, the jury of five men and seven women decided. On the third count, which claimed Masterson had sexually assaulted a previous girlfriend, they could not reach a decision. The verdict had received an 8-4 vote in favor.
Masterson, 47, will remain behind bars until his sentence is rendered. There is no established date for sentencing.
"I am experiencing a complex array of emotions — relief, exhaustion, strength, and sadness — knowing that my abuser, Danny Masterson, will face accountability for his criminal behaviour," said one of the women, who Masterson knew as a fellow churchgoer and was found guilty of rape at his home in 2003.
In the statement, a second woman, a former girlfriend whose count caused the jury to reach a deadlock, said: "While I'm encouraged that Danny Masterson will face some criminal punishment, I am devastated that he has dodged criminal accountability for his heinous conduct against me."
Masterson's representatives declined to comment, although it is almost clear they will appeal.
Prosecutors retried Masterson in December after a deadlocked jury resulted in a mistrial. They said that between 2001 and 2003, he drugged and brutally raped three women at his Hollywood Hills home. All three women were church members then, and they claimed he utilized his status there to evade punishment for many years.
The three women bravely came forward and revealed their stories, and for that, we are grateful, said Los Angeles County District Attorney George Gascón in a statement following the verdict on Wednesday.
Masterson's attorneys cited no witnesses, and he declined to testify. The defense asserted that the acts were consensual and worked to undermine the women's accounts by calling attention to changes and contradictions that they claimed indicated coordination between the parties.

Masterson, 47, will remain behind bars until his sentence is rendered. There is no established date for sentencing.
In his closing argument, defense attorney Philip Cohen reminded the jury of their instructions and said, "You should consider not believing anything the witness says if you find that a witness in this case intentionally lied about something.
The Church of Scientology had a major impact in the first trial, but it may have been even more influential in the second trial. Judge Charlaine F. Olmedo permitted expert testimony on church policy from a former member of the leadership of Scientology who has since become a well-known adversary.
In a statement following the verdict, the Church said that the "inclusion of religion in this trial was an unprecedented violation of the First Amendment and impacted the due process rights of every American. The Church was not a party to this action, and according to centuries-old Supreme Court tradition, religion had no place in this legal process.
The accusers said on the witness stand that they were intimidated by certain Scientologists in the courtroom due to the high tension between current and former Scientologists.
Leah Remini, an actor and former church member who has emerged as its most prominent critic, occasionally attended the trial and held one of the accusers close to her during closing statements.
According to Remini, the two guilty convictions in the retrial are "a relief," she wrote on Twitter. Heroes are the ladies who escaped Danny Masterson's harassment. They have endured violent attacks and harassment from Danny's well-funded legal team and Scientology for years, she wrote in her post. However, they persisted in their quest for justice.
Two of the accusers have filed a civil action regarding the alleged harassment.

Masterson, 47, will remain behind bars until his sentence is rendered. There is no established date for sentencing.
Scientology states, "There is not a scintilla of evidence supporting the scandalous allegations that the Church harassed the accusers."
L. Ron Hubbard founded the Church of Scientology in 1953 with many Hollywood-based adherents. The judge set restrictions on how much the prosecution may discuss the Church and mostly allowed it to be used as an excuse for why the women delayed so long to contact the police.
The women stated that when they reported Masterson to church officials, they were informed that they had not been sexually assaulted, were required to participate in ethics training, and counseled against reporting a member of such high standing to criminal enforcement.
Deputy District Attorney Reinhold Mueller's closing statement to the jury stated, "They were raped, they were punished for it, and they were retaliated against." They were taught by science that there is no justice for them.
"Testimony and descriptions of Scientology beliefs" during the trial, according to the Church, were "uniformly false."
"The Church has no policy prohibiting or discouraging members from reporting criminal conduct of anyone — Scientologists or not — to law enforcement," the statement read.
Olmedo will hold a hearing the following week to establish how a lawyer for the Church of Scientology obtained information that the prosecution had sent to the defense. Links that the attorney unintentionally included in an email to Mueller served as the basis for the evidence.
People who claim they have been sexually abused are not routinely named by The Associated Press.

In this case, the testimony was explicit and intense.
According to the two women whose evidence resulted in Masterson's conviction, he served them drinks in 2003, causing them to get drunk or pass out before he viciously raped them.
The third witness, Masterson's then-girlfriend of five years, said she awoke to discover him raping her and had to yank his hair to stop him. Her testimony caused the jury to reach a deadlock.
Olmedo only let the ladies describe their state in the first trial but enabled the accusers and the prosecution to directly state that Masterson drugged the women in the second trial.
There were no drug-related charges against Masterson, and there was no toxicology data to support the claim.
The allegations were made when Masterson was at the height of his fame, appearing as Steven Hyde on Fox's "That '70s Show" from 1998 to 2006, the program that launched the careers of Ashton Kutcher, Mila Kunis, and Topher Grace.
On the 2016 Netflix comedy "The Ranch," Masterson reconnected with Kutcher, but the project was canceled when an LAPD investigation became public in December 2017.
SOURCE – (AP)
2023: Why Chrishell Stause Isn't Wearing Wedding Ring After Marrying G-Flip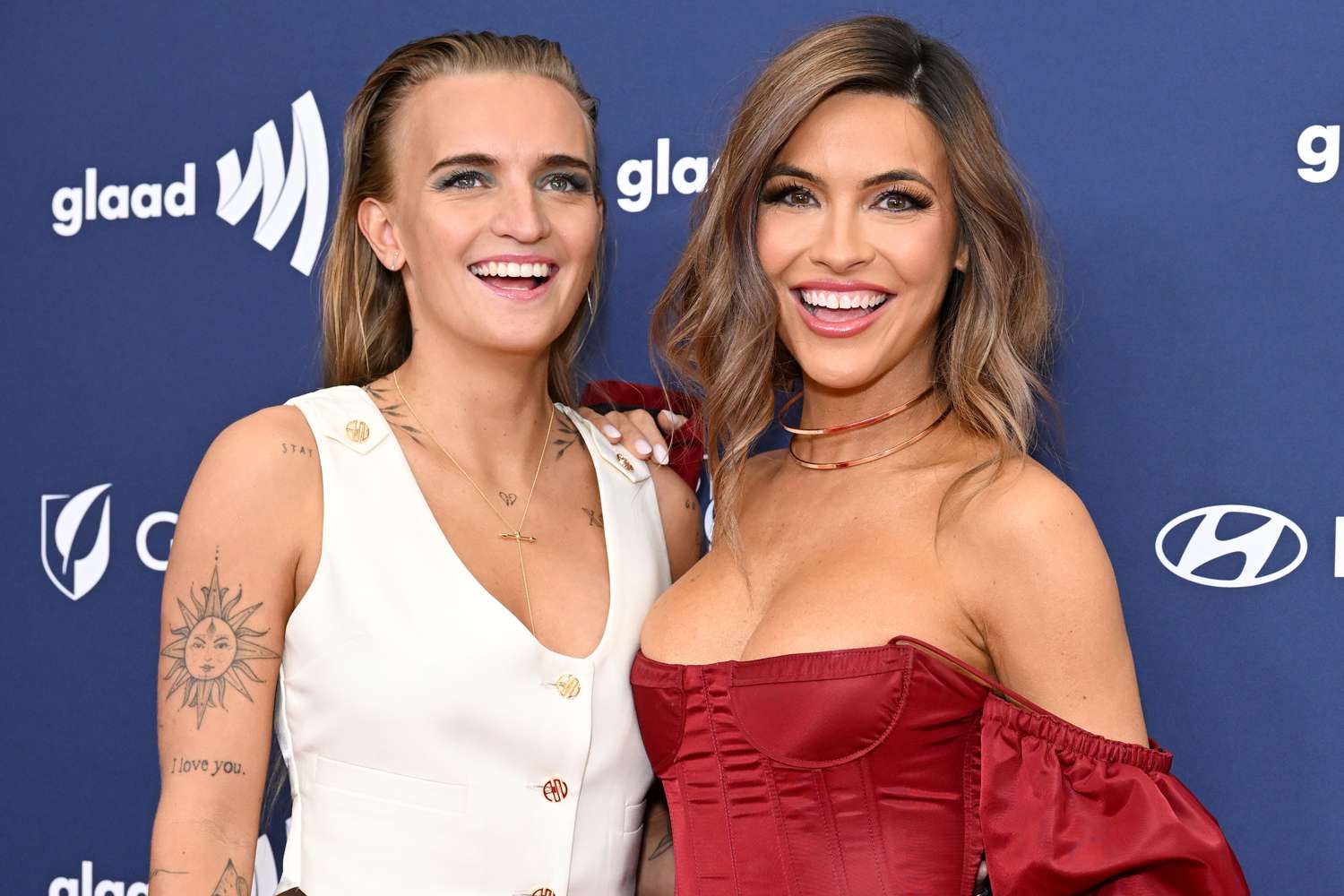 Sunset Newlywed for sale Chrishell Stause Discusses Her Marriage and Her New Season.
A significant piece of jewelry that Chrishell Stause recently married G Flip is gone.
The Selling Sunset has been seen sans a wedding band despite getting married to the musician. Chrishell, though, has a justification.
In a video posted on her Instagram Stories on May 30, she declared, "I'm happily married, very happy." But due to my weight increase, I'm not wearing my ring. And that's okay with me. I CAN MAKE A REAL RING WITHOUT REVEALING ANYTHING until I have it adjusted or until we think everyone is aware.
I'm living my best life, and that's why, Chrishell added. "Anyways, long story short, if you see me without my ring, listen, that's why."
The reality star wed G Flip on May 10 by posting an Instagram video showing the couple holding hands at the altar. After dating for over a year, the pair married in Las Vegas.
Recently, the couple discussed their wedding ceremony and answered questions about whether they were now legally married.

A significant piece of jewelry that Chrishell Stause recently married G Flip is gone.
On the May 27 episode of SiriusXM Hits 1 LA with Tony Fly and Symon, Chrishell remarked, "If you don't believe it, I don't care and that's the best part." "I don't require your consent."
Additionally, don't anticipate seeing the couple's nuptials on Selling Sunset.
"I think that it's a balance thing on a show like this, of what to share and what not to share, and I think that it's important that we are open and we shine a light on a love that I think is so beautiful," Chrishell stated on E! News on May 17. But even so, it's essential to preserve some items for us.
The real estate agent also talked about how they were married unusually. We should have done the customary engagement, she remarked. "We avoided the entire situation, the paperwork, all the worries that people have, all this stuff."
It's been a dream come true for Chrishell.
She continued, even if their union is the least conventional regarding how things should work out. It has been the most significant and vital aspect of my life. Therefore, each person has a unique method of doing things. It was so erratically flawless.
SOURCE – (ENEWS)