Cambodia To Deport 19 Japanese Cyber Crime Scam Suspects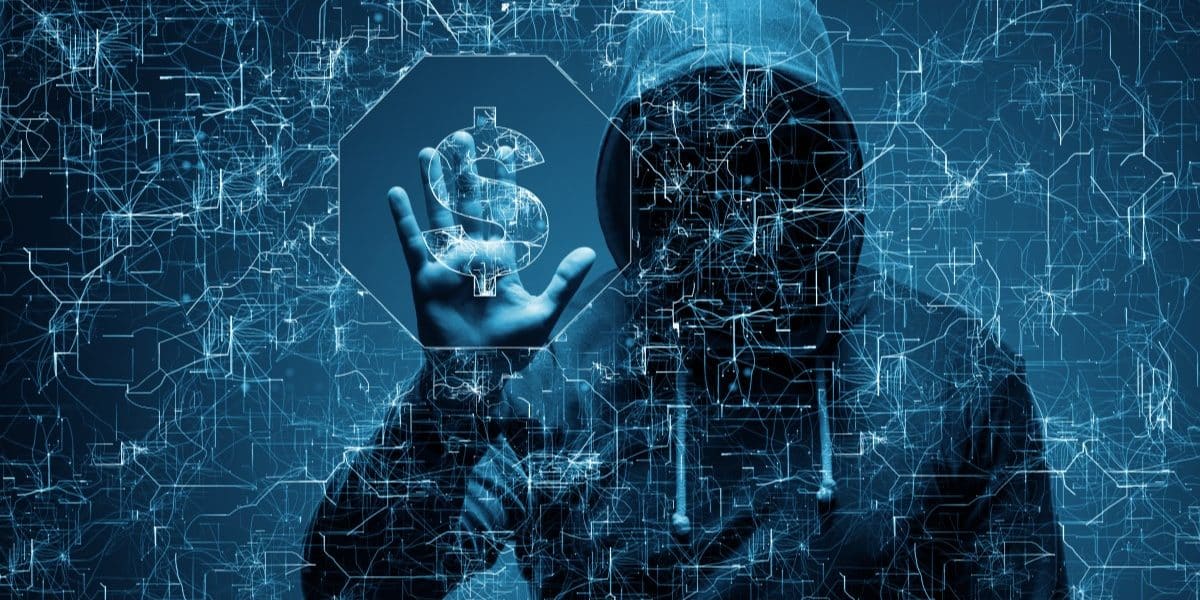 PHNOM PENH, crime Cambodia – A Cambodian immigration police officer said Friday that nineteen Japanese men seized in Cambodia in January suspected of participating in organized crime phone and online frauds would be deported to their home country.
The Japanese Embassy in Cambodia is making arrangements for their repatriation, but no date has been established yet, according to Immigration Police spokeswoman Gen. Keo Vanthan.
According to the Japanese public broadcaster NHK, Tokyo police have secured arrest warrants for the 19 Japanese people suspected of running phone scams from Cambodia targeting victims in Japan.
According to NHK, Cambodian officials searching the men's hotel rooms "discovered a list of Japanese citizens suspected of being targets in a fraud scheme."
The 19 were apprehended in the southern city of Sihanoukville on January 24 and transferred to the capital, Phnom Penh, where they are being held pending an inquiry by the interior ministry.
Keo Vanthan refused to say anything about the Japanese people who were being held or what they were accused of doing wrong.
However, police in Sihanoukville, known in recent years for crimes like internet and phone frauds, stated in January that they launched the case after receiving information on a crime-fighting hotline that roughly 20 Japanese men were being held and extorted for money.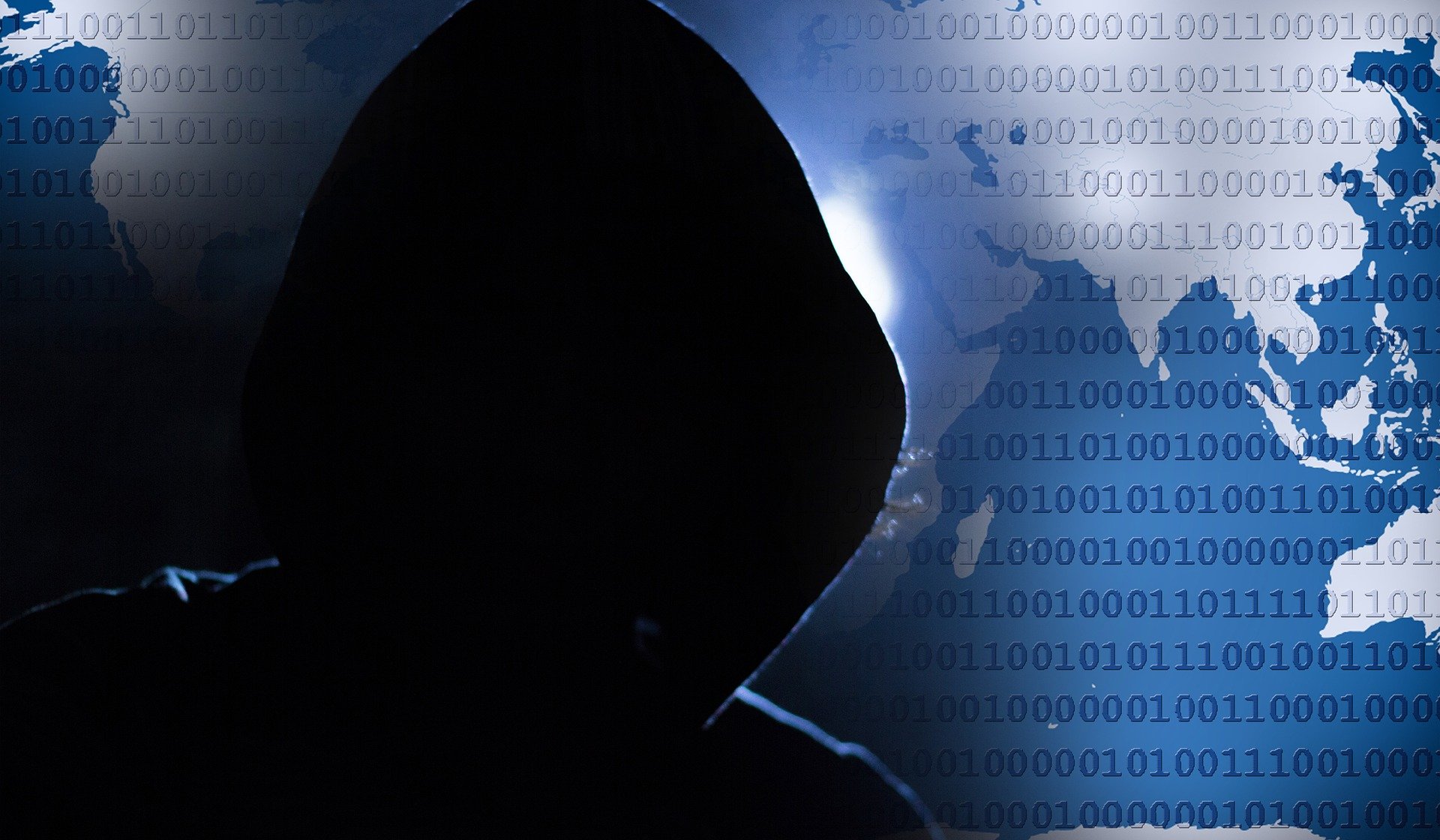 Last year, cybercrime scams became a serious concern in Cambodia.
They discovered a group .of 19 Japanese men sleeping in a hotel near Sihanoukville, but the guys denied being detained against their will or extorted. They claimed to be visiting Cambodia legitimately and looking for a job, although they were not involved in any crimes or wrongdoing.
However, Sihanoukville police transferred them to Phnom Penh for additional investigation.
Last year, cyber crime scams became a serious concern in Cambodia, with several reports of people from various Asian nations and elsewhere being tricked into taking employment in Cambodia. They were, however, imprisoned in virtual servitude and frequently forced to participate in internet scams targeting people.
Often linked to international organized crime, scam networks are often set up in countries with weak laws and recruit smart young people by promising them big money. The workers are then isolated and threatened with violence unless they succeed in duping victims reached by phone into sending funds to overseas bank accounts.
Recent years have seen fewer operations in Sihanoukville, but they are still happening in other places, like Myanmar near the Thai border. In many cases, these operations are run by organized Chinese criminal syndicates.
SOURCE – (AP)
Some 'Diablo IV' Players Report Invalid License Error Message After Early Access Launch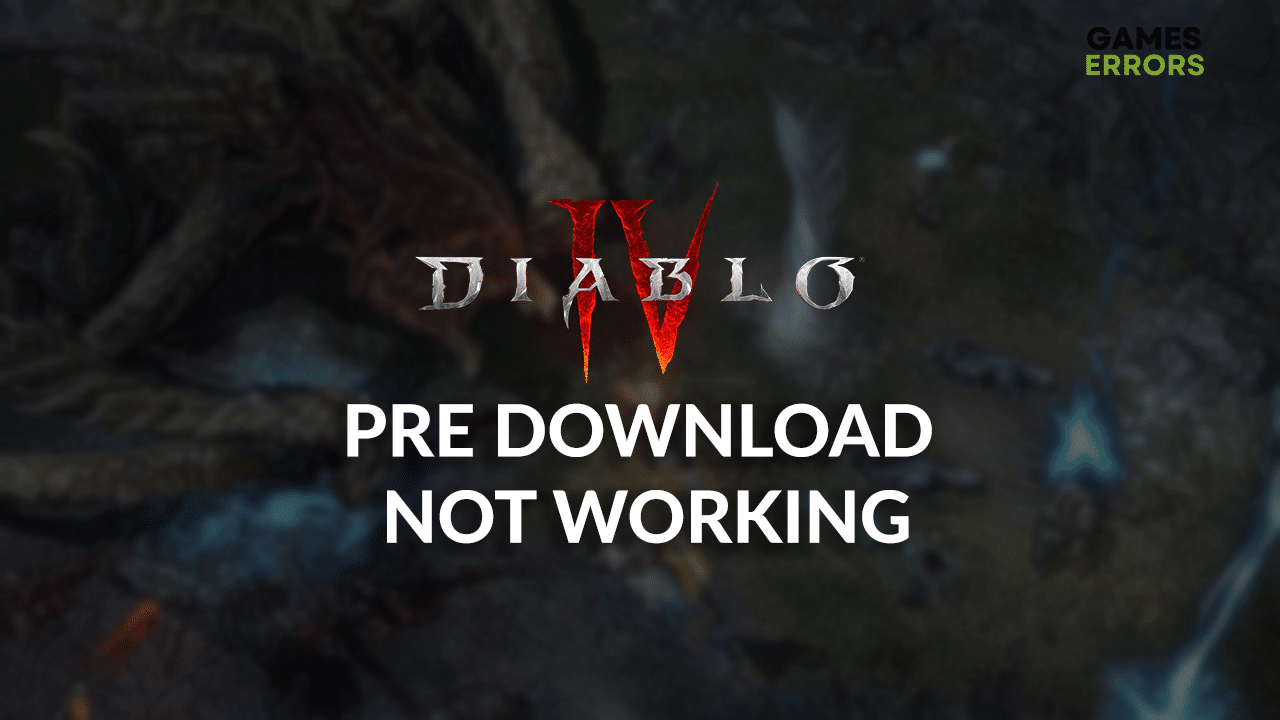 Washington, D.C. The highly anticipated action role-playing video game "Diablo IV" launched its early access on Thursday night. However, there were some delays, particularly for PlayStation players.
While many players who pre-purchased eligible "Diablo IV" editions experienced no problems with the early access launch, some PS5 users reported getting an invalid licensing error message. After initially stating that a server-side balance update had been implemented, Blizzard acknowledged the problem.
A software upgrade known as a hotfix focuses on a single problem and normally does not cause service interruptions.
The most recent game in the Blizzard "Diablo" series, which debuted in 1996, is titled "Diablo IV" and was released in May 2012. This is more than ten years after "Diablo III"'s debut. Although the game's early access began on Thursday, the launch is set for the following week.
Diablo's general manager, Rod Fergusson, referred to "Diablo IV" as "our most brutal vision of Sanctuary," the make-believe setting for the game. He continued, saying that it incorporates "the darkness of the original game" and expands on significant elements from other games in the franchise.
Activision Blizzard, the parent business of Blizzard Entertainment, announced in April that its net sales for the first quarter of 2023 increased to $2.38 billion from $1.77 billion. Activision reported that "Diablo IV" presales were robust, indicating that the game had undergone successful public testing.
What you need to know about "Diablo IV's" upcoming official release and early access launch on Thursday is provided here.

WHEN DOES DIABLO IV COMMENCE?
Depending on your local time zone, "Diablo IV" will be formally published on Tuesday or Wednesday next week. The game will begin in the United States on Tuesday at 7 p.m. ET (4 p.m. PT).
Although "Diablo IV" is set to be on sale next week, early access started a few days earlier, on either Thursday or Friday, depending on where you are. Players who pre-purchased the game's digital deluxe or ultimate edition were expected to have early access.
Additionally, some devices allow players who have previously purchased "Diablo IV" to pre-load the game. According to Blizzard, pre-loading is possible for Windows PC, Xbox, and PlayStation.

DIABLO IV "UNABLE TO FIND LICENCE"?
Although early access appeared to open without incident for the majority of gamers, some PS5 users reported receiving an error message that stated, "unable to find a valid licence for Diablo IV," according to posts on Blizzard's community forums and social media. Players on the PS5 appeared to be the ones most affected by the problem, but some other users said they also received the notice on Xbox and other platforms.
In a forum post late Thursday night, Blizzard recognized the PlayStation customers' complaints. Adam Fletcher, director of global community development, later claimed that "Diablo IV" had received a server-side balance update implemented across all platforms.
How many early access players were affected by the problem is unknown. On Blizzard's forum, some angry customers reported that they were still having access issues as of Friday morning.
The Associated Press requested statements from Blizzard and PlayStation on Friday morning.
WHAT CLASSES DO DIABLO IV CHARACTERS FALL INTO?
"Diablo IV" reportedly takes place decades after the events of "Diablo III: Reaper of Souls." The angel Inarius and the demon Lilith have started a battle and are at odds.
In "Diablo IV," players can choose from one of five classes: Druids, Rogues, Sorceresses, Barbarians, or Necromancers.
At launch, "Diablo IV" will support couch co-op and cross-platform play on Windows PC, Xbox Series X, Xbox One, PlayStation 5, and PlayStation 4, among other platforms.

Financial results for Activation for 2022, Microsoft Deal
In 2022, Activision, the company behind "Call of Duty," "Candy Crush," and "World of Warcraft," recorded net revenues of $7.53 billion, a decrease from the $8.8 billion reported in 2021.
Microsoft revealed plans to buy Activision in January 2022, but the historic transaction is doubtful more than a year later. Last month, the European Union authorized the $69 billion purchase, but British regulators halted it due to concerns about competition. Authorities in the US are also attempting to block the merger.
Regulators worldwide have scrutinized the agreement because of concern that it will give Microsoft and its Xbox platform control of popular s. PlayStation maker rival Sony has led a ferocious opposition.
Activision and Microsoft have appealed to a tribunal about the U.K. ruling. Liam Deane, a gaming industry analyst at digital research and consultancy firm Omdia, previously told The Associated Press that if the appeal is unsuccessful, Microsoft would be compelled to either cancel the arrangement or carve out the U.K. as a distinct market, which appeared to be an impractical choice.
SOURCE – (AP)
China Defends Ban On US Chipmaker Micron in 2023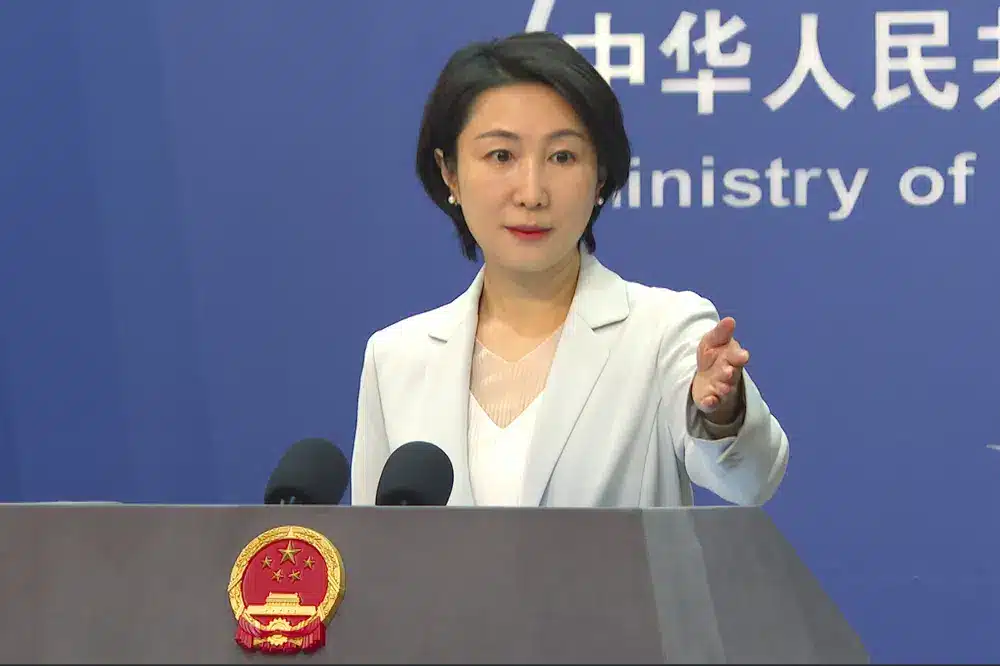 BEIJING, China – The Chinese government defended its restriction on using components from US memory chipmaker Micron Technology Inc. in some computer systems on Wednesday after Washington raised concern, escalating tensions over technology and security.
The security examination of Micron products was "conducted in accordance with the law," according to Mao Ning, a foreign ministry official.
On Sunday, the Chinese Cyberspace Administration stated that Micron goods pose unspecified security threats but provided no further details. It barred them from using computers that handled sensitive data.
This came after the United States, Japan, and the Netherlands barred China's access to advanced processor chip technology on security grounds, at a time when the governing Communist Party is threatening to attack Taiwan and is becoming more belligerent towards its Asian neighbors.
"China's cybersecurity review does not target any specific countries or regions," Mao explained. "We do not exclude technologies and products from any country."
Supply disruptions and missed sales revenue have harmed businesses on both sides.
Washington and its allies' restrictions on access to chips and methods for making them deter China's ambitions to create its semiconductor sector. Potential sales to Chinese smartphone makers, chip foundries, and other clients have cost US vendors billions.

The Chinese government defended its restriction on using components from US memory chipmaker Micron Technology Inc.
Mao said the US had put security limitations on over 1,200 Chinese enterprises "without any factual basis." She accused Washington of exploiting national security to "unreasonably suppress Chinese companies."
"This is economic coercion, and it is unacceptable," Mao declared.
According to State Department spokeswoman Matthew Miller, the US administration is "engaging directly" with Beijing to "make our view clear" on the Micron embargo.
"We have very serious concerns," Miller added. He stated of China, "This action appears inconsistent with the PRC's assertions that it is open for business and committed to a transparent regulatory framework."
According to Micron's chief financial officer, Mark Murphy, the company would work with the Chinese authorities to assess the ban's impact.
"We remain unclear as to what security concerns exist," Murphy said during a JP Morgan technology industry conference call. "We have received no customer complaints about the security of our products."
According to Murphy, Micron expects to lose sales similar to a single-digit percentage of total revenue, but the exact figure will depend on which customers and products are affected.

The Chinese government defended its restriction on using components from US memory chipmaker Micron Technology Inc.
Foreign Minister Qin Gang urged his Dutch counterpart on Tuesday for access to chipmaking technology that has been restricted for security reasons.
China requires a machine that uses ultraviolet light to etch minuscule circuits on next-generation chips and is only available from one Dutch manufacturer, ASML Holding NV. Without it, the ruling party's aspirations to build semiconductors for cellphones, artificial intelligence, and other cutting-edge applications will be hampered.
"China has serious concerns about this," Qin said. "We should work together to jointly protect the normal trade order between us" and "keep global industrial and supply chains stable."
Wopke Hoekstra, the Dutch minister, stated that he "shared our national security concerns" but provided no indication that his government's position had altered.
SOURCE – (AP)
Mommy Blogger Heather Armstrong, Known As Dooce To Fans, Dead At 47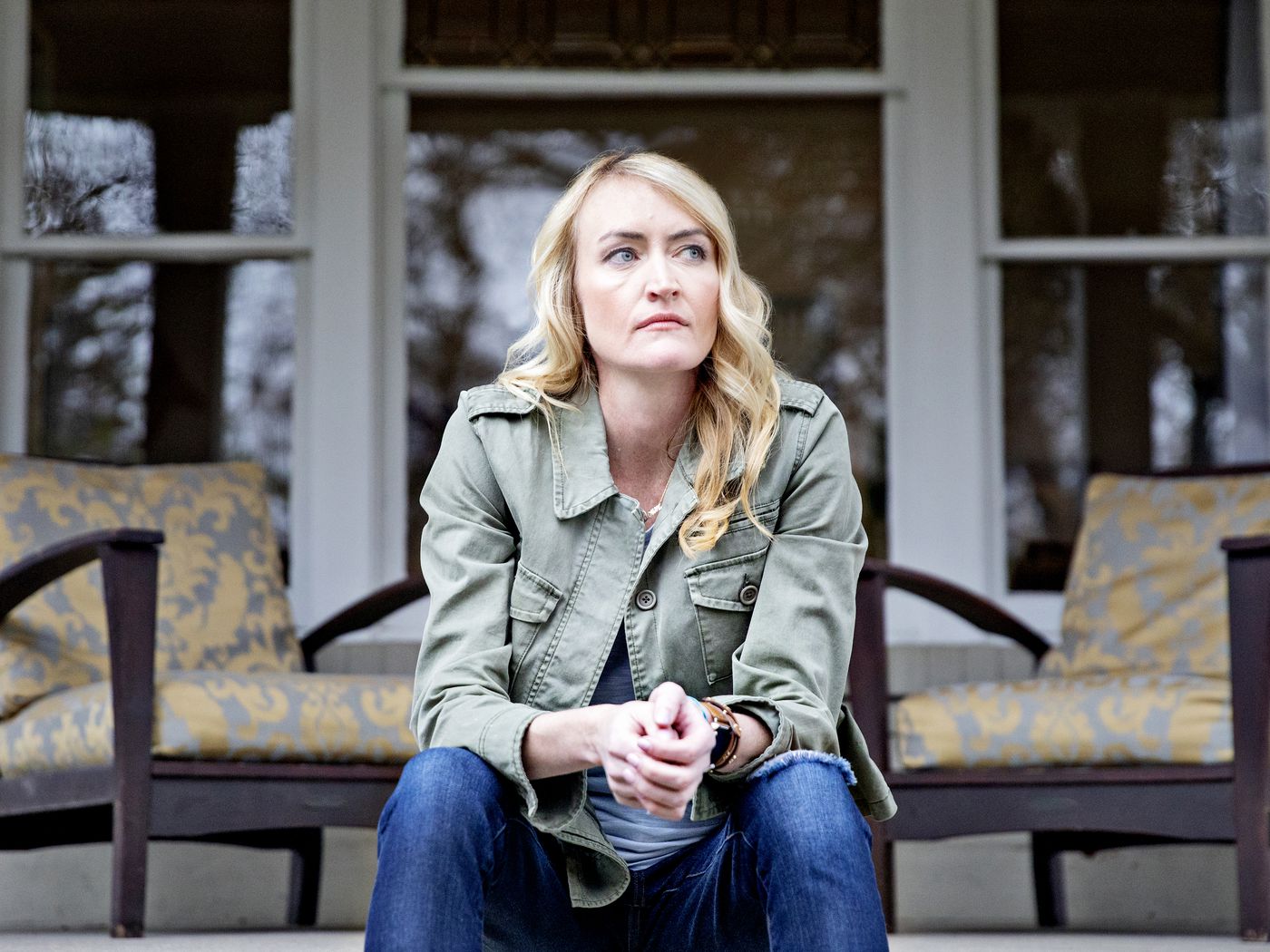 NEW YORK – Heather Armstrong, a pioneering mommy blogger who shared her problems as a mother and her battles with depression and alcoholism on her website Dooce.com and on social media, died at age 47.
According to her boyfriend, Pete Ashdown, Armstrong committed herself, who discovered her Tuesday night at their Salt Lake City home.
According to Ashdown, Armstrong had been sober for almost 18 months but relapsed lately. He didn't go into any greater detail.
Armstrong founded Dooce in 2001 with her ex-husband and business partner, Jon Armstrong, and has grown into a wealthy career. She was one of the first and most prominent mother bloggers, openly discussing her children, relationships, and other issues.
She turned her blog, Instagram, and other accomplishments into book sales, releasing a memoir in 2009 called "It Sucked, and Then I Cried: How I Had a Baby, a Breakdown, and a Much Needed Margarita."
Armstrong was on Oprah and was named one of Forbes' most powerful women in media.
The Armstrongs announced their divorce in 2012. Later that year, they divorced. She started dating Ashdown, a former U.S. senator, approximately six years ago. They shared a home with Armstrong's children, Leta, 19, and Marlo, 13. He has three children from a previous marriage who spent time with them.
Armstrong didn't hold back on Instagram or Dooce, a moniker inspired by her inability to quickly spell "dude" during online talks. Her candid, unapologetic tweets on topics ranging from pregnancy and breastfeeding to homework and carpooling were frequently laced with profanity. As her fame grew, so did the criticism, which accused her of poor parenting.
One of her Dooce postings mentioned a past success against drinking.

Armstrong was on Oprah and was named one of Forbes' most powerful women in media.
"On October 8th, 2021, I celebrated six months of sobriety by myself on the floor next to my bed, feeling as if I were a wounded animal who wanted to be left alone to die," Armstrong wrote. "No one in my life could comprehend how symbolic a victory it was for me, albeit… one fraught with tears and sobbing so violent that I thought my body would split in two at one point." The anguish engulfed me in tidal waves of agony. It was difficult for me to breathe for a few hours."
"Sobriety was not some mystery I had to solve," she continued. It was simply examining my wounds and figuring out how to live with them."
In her memoir, she detailed how her blog began as a method to share her pop culture opinions with distant pals. She wrote that her audience increased from a few acquaintances to thousands of strangers worldwide in a year.
Armstrong explained that she began writing about her personal life and, subsequently, an office job, and "how much I wanted to strangle my boss, often using words and phrases that would embarrass a sailor."
Her boss discovered the website and fired her, she wrote. She pulled it down and restarted it six months later, writing about her new husband, Armstrong, and how unemployment caused them to relocate from Los Angeles to her mother's basement in Utah.
She became pregnant very quickly. She said the pregnancy provided "an endless trove" of information, "but I truly believed that I would give it all up once I had the baby."

She didn't, but she did document her ups and downs as a new mother.
"I don't think I would have survived it had I not offered up my story and reached out to bridge the loneliness," she wrote.
Armstrong was raised in the Church of Jesus Christ of Latter-day Saints but later renounced the faith. Her memoir states she suffered from persistent depression for much of her life. After her marriage fell apart in 2017, the online celebrity called "the queen of the mommy bloggers" by The New York Times Magazine saw her popularity plummet.
According to an interview she gave Vox, her depression worsened, prompting her to register for a clinical trial at the University of Utah's Neuropsychiatric Institute. She was placed in a chemically induced coma for ten sessions for 15 minutes.
"I felt like life was not meant to be lived," Armstrong told Vox. "When you're desperate enough, you'll try anything." I believed my children deserved a happy, healthy mother, and I needed to know that I had exhausted all possibilities to provide it for them."
SOURCE – (AP)