Peloton Bikes Is Recalling More Than 2 Million Exercise In The U.S. Here's Why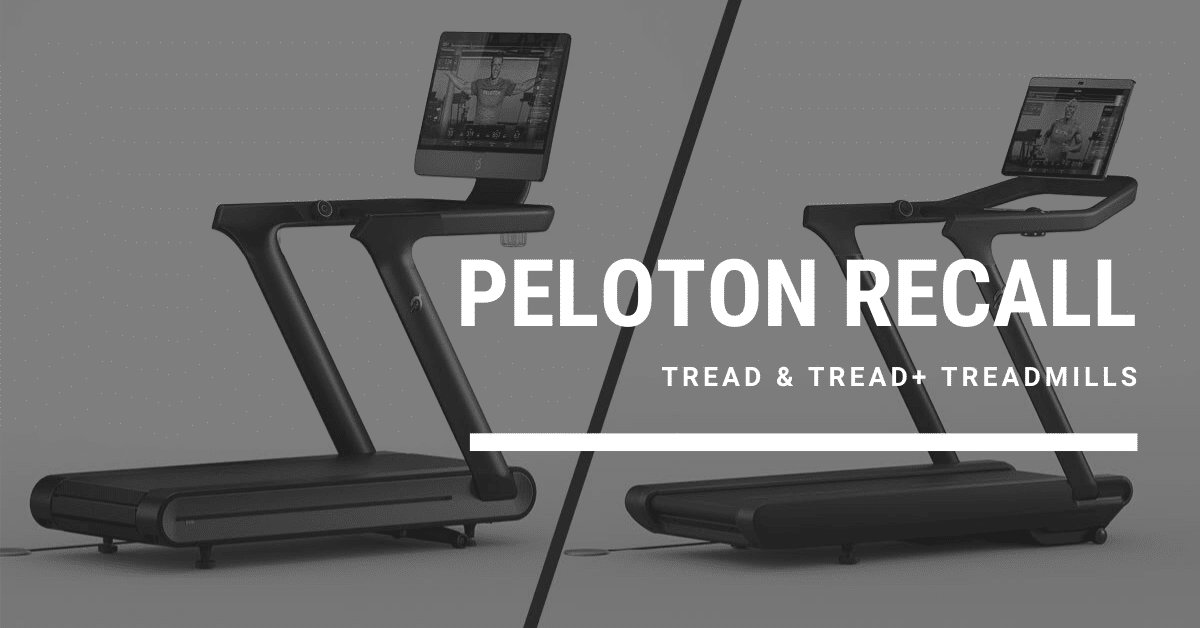 Peloton recalls over 2 million exercise bikes in the United States because the seat post assembly can break during use, posing a fall and injury hazard.
Approximately 2.2 million Peloton Bikes Model PL01 are being recalled. From January 2018 until May 2023, the motorcycles were offered in the United States for around $1,400. They were available in Peloton and Dick's Sporting Goods shops nationally and online at Amazon, Peloton, and Dick's.
Peloton has received 35 reports of the seat post breaking and detaching from the bike while in use, as well as 13 instances of injuries caused by falling from the bike, including a fractured wrist, lacerations, and bruising.
The recall does not affect the Peloton original bike in the United Kingdom, Germany, Australia, or the Peloton Bike+.
Consumers in the United States are encouraged to stop using the recalled exercise bikes immediately and to contact Peloton for a free repair. Peloton is giving away a free seat that the user may place.

Peloton recalls over 2 million exercise bikes in the United States.
Peloton can be reached at 866-679-9129, 7 days a week, from 6 a.m. to 12 a.m. ET, or online at www.onepeloton.com. Consumers can get the free seat post and installation instructions by clicking on Product Recalls at the bottom of the Peloton website.
Peloton has been undergoing a corporate reorganization. In October, the corporation announced the elimination of approximately 500 positions. This announcement came after the company announced in August that it would lay off 784 employees, terminate its North American distribution network, and outsource delivery to third-party partners.
During the peak of the coronavirus outbreak, Peloton had a remarkable sales increase. The share price of the New York-based company increased more than fivefold in 2020 due to lockdowns that made its bikes and treadmills popular among consumers who pay a monthly charge to participate in its interactive workouts.
However, sales began to drop in 2021 when vaccine distribution lured many individuals out of their homes and back into gyms.
Peloton Interactive Inc. shares tumbled more than 8% in Thursday afternoon trading.
SOURCE – (AP)
Some 'Diablo IV' Players Report Invalid License Error Message After Early Access Launch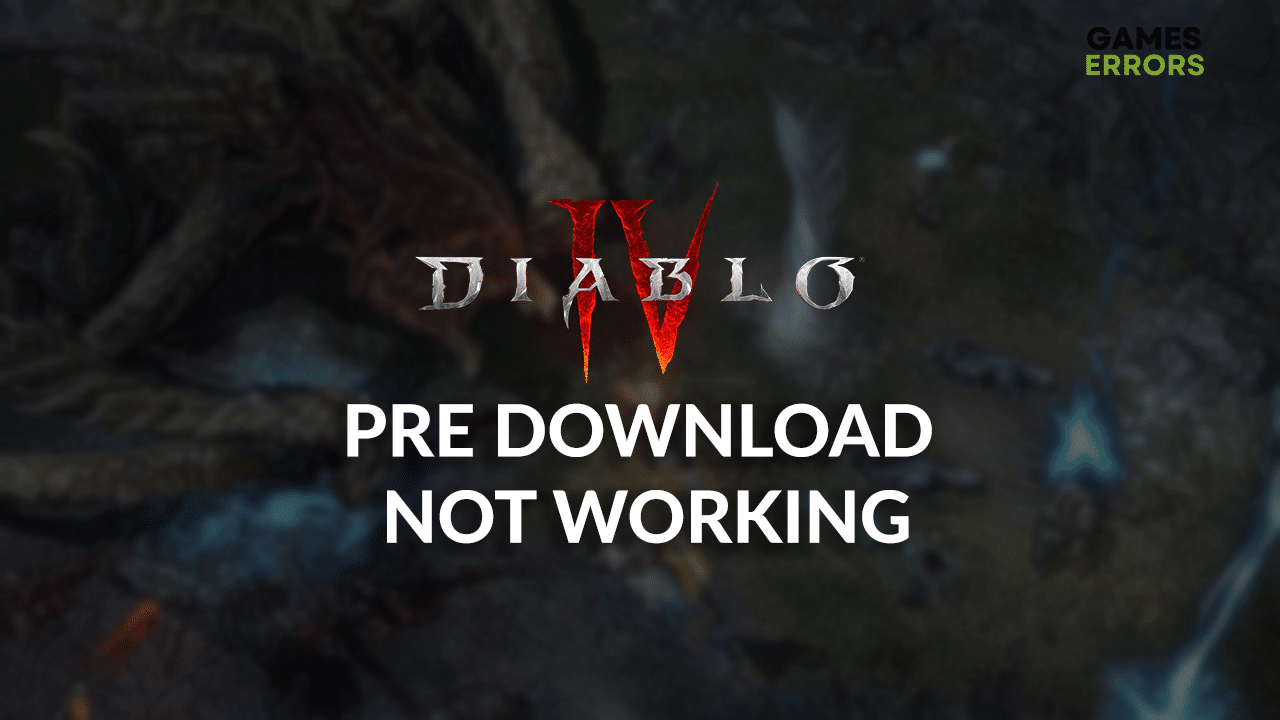 Washington, D.C. The highly anticipated action role-playing video game "Diablo IV" launched its early access on Thursday night. However, there were some delays, particularly for PlayStation players.
While many players who pre-purchased eligible "Diablo IV" editions experienced no problems with the early access launch, some PS5 users reported getting an invalid licensing error message. After initially stating that a server-side balance update had been implemented, Blizzard acknowledged the problem.
A software upgrade known as a hotfix focuses on a single problem and normally does not cause service interruptions.
The most recent game in the Blizzard "Diablo" series, which debuted in 1996, is titled "Diablo IV" and was released in May 2012. This is more than ten years after "Diablo III"'s debut. Although the game's early access began on Thursday, the launch is set for the following week.
Diablo's general manager, Rod Fergusson, referred to "Diablo IV" as "our most brutal vision of Sanctuary," the make-believe setting for the game. He continued, saying that it incorporates "the darkness of the original game" and expands on significant elements from other games in the franchise.
Activision Blizzard, the parent business of Blizzard Entertainment, announced in April that its net sales for the first quarter of 2023 increased to $2.38 billion from $1.77 billion. Activision reported that "Diablo IV" presales were robust, indicating that the game had undergone successful public testing.
What you need to know about "Diablo IV's" upcoming official release and early access launch on Thursday is provided here.

WHEN DOES DIABLO IV COMMENCE?
Depending on your local time zone, "Diablo IV" will be formally published on Tuesday or Wednesday next week. The game will begin in the United States on Tuesday at 7 p.m. ET (4 p.m. PT).
Although "Diablo IV" is set to be on sale next week, early access started a few days earlier, on either Thursday or Friday, depending on where you are. Players who pre-purchased the game's digital deluxe or ultimate edition were expected to have early access.
Additionally, some devices allow players who have previously purchased "Diablo IV" to pre-load the game. According to Blizzard, pre-loading is possible for Windows PC, Xbox, and PlayStation.

DIABLO IV "UNABLE TO FIND LICENCE"?
Although early access appeared to open without incident for the majority of gamers, some PS5 users reported receiving an error message that stated, "unable to find a valid licence for Diablo IV," according to posts on Blizzard's community forums and social media. Players on the PS5 appeared to be the ones most affected by the problem, but some other users said they also received the notice on Xbox and other platforms.
In a forum post late Thursday night, Blizzard recognized the PlayStation customers' complaints. Adam Fletcher, director of global community development, later claimed that "Diablo IV" had received a server-side balance update implemented across all platforms.
How many early access players were affected by the problem is unknown. On Blizzard's forum, some angry customers reported that they were still having access issues as of Friday morning.
The Associated Press requested statements from Blizzard and PlayStation on Friday morning.
WHAT CLASSES DO DIABLO IV CHARACTERS FALL INTO?
"Diablo IV" reportedly takes place decades after the events of "Diablo III: Reaper of Souls." The angel Inarius and the demon Lilith have started a battle and are at odds.
In "Diablo IV," players can choose from one of five classes: Druids, Rogues, Sorceresses, Barbarians, or Necromancers.
At launch, "Diablo IV" will support couch co-op and cross-platform play on Windows PC, Xbox Series X, Xbox One, PlayStation 5, and PlayStation 4, among other platforms.

Financial results for Activation for 2022, Microsoft Deal
In 2022, Activision, the company behind "Call of Duty," "Candy Crush," and "World of Warcraft," recorded net revenues of $7.53 billion, a decrease from the $8.8 billion reported in 2021.
Microsoft revealed plans to buy Activision in January 2022, but the historic transaction is doubtful more than a year later. Last month, the European Union authorized the $69 billion purchase, but British regulators halted it due to concerns about competition. Authorities in the US are also attempting to block the merger.
Regulators worldwide have scrutinized the agreement because of concern that it will give Microsoft and its Xbox platform control of popular s. PlayStation maker rival Sony has led a ferocious opposition.
Activision and Microsoft have appealed to a tribunal about the U.K. ruling. Liam Deane, a gaming industry analyst at digital research and consultancy firm Omdia, previously told The Associated Press that if the appeal is unsuccessful, Microsoft would be compelled to either cancel the arrangement or carve out the U.K. as a distinct market, which appeared to be an impractical choice.
SOURCE – (AP)
Regulators Take Aim At AI To Protect Consumers And Workers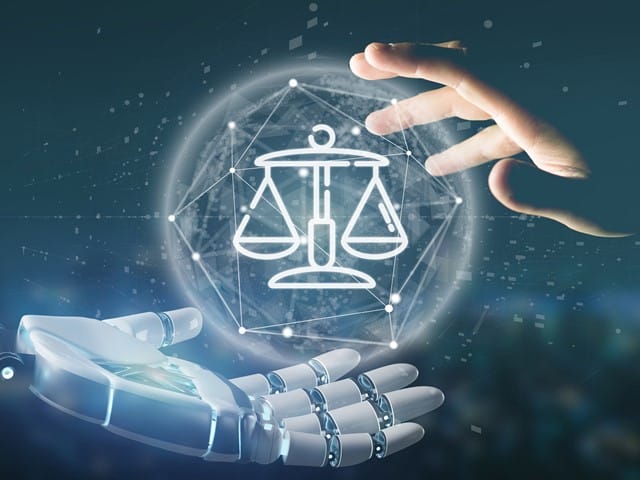 NEW YORK — The nation's finance authority has pledged to ensure that businesses comply with the Regulators law when utilizing artificial intelligence in light of rising concerns over increasingly capable AI systems like ChatGPT.
Automated systems and algorithms already heavily influence credit scores, loan conditions, bank account fees, and other monetary factors. Human resources, real estate, and working conditions are all impacted by AI.
According to Electronic Privacy Information Centre Senior Counsel Ben Winters Regulators, the federal agencies' joint statement on enforcement released last month was a good starting step.
However, "there's this narrative that AI is entirely unregulated, which is not really true," he argued. "What they're arguing is, 'Just because you utilise AI to make a judgement, it doesn't mean you're exempt from responsibility for the repercussions of that decision. This is how we feel about it. "We are watching.
The Consumer Financial Protection Bureau has issued fines to financial institutions in the past year for using new technology and flawed algorithms, leading to improper foreclosures, repossessions, and lost payments of homes, cars, and government benefits payments.

These enforcement proceedings are used as instances of how there will be no "AI exemptions" to consumer protection, according to regulators.
Director of the Consumer Financial Protection Bureau Rohit Chopra stated that the organization is "continuing to identify potentially illegal activity" and has "already started some work to continue to muscle up internally when it comes to bringing on board data scientists, technologists, and others to make sure we can confront these challenges."
The Consumer Financial Protection Bureau (CFPB) joins the Federal Trade Commission, the Equal Employment Opportunity Commission, the Department of Justice, and others in claiming they are allocating resources and personnel to target emerging technologies and expose their potentially detrimental effects on consumers.
Chopra emphasized the importance of organizations understanding the decision-making process of their AI systems before implementing them. "In other cases, we are looking at how the use of all this data complies with our fair lending laws and Regulators."
Financial institutions are required to report reasons for negative credit decisions by law, per the Fair Credit Regulators Act and the Equal Credit Opportunity Act, for instance. Decisions about housing and work are also subject to these rules. Regulators have warned against using AI systems whose decision-making processes are too complex to explain.
Chopra speculated, "I think there was a sense that, 'Oh, let's just give it to the robots and there will be no more discrimination,'" I think what we've learned is that that's not the case. The data itself may contain inherent biases.

Regulators have warned against using AI systems whose decision-making processes are too complex to explain.
Chair of the Equal Employment Opportunity Commission (EEOC) Charlotte Burrows has pledged enforcement action against artificial intelligence (AI) Regulators recruiting technology that discriminates against people with disabilities and so-called "bossware" that illegally monitors employees.
Burrows also discussed the potential for algorithms to dictate illegal working conditions and hours to people.
She then added, "You need a break if you have a disability or perhaps you're pregnant." The algorithm only sometimes accounts for that kind of modification. Those are the sorts of things we're taking a careful look at… The underlying message here is that laws still apply, and we have resources to enforce them; I don't want anyone to misunderstand that just because technology is changing.
At a conference earlier this month, OpenAI's top lawyer advocated for an industry-led approach to regulation.
OpenAI's general counsel, Jason Kwon, recently spoke at a technology summit in Washington, DC, held by software industry group BSA. Industry standards and a consensus on them would be a good place to start. More debate is warranted about whether these should be mandated and how often they should be revised.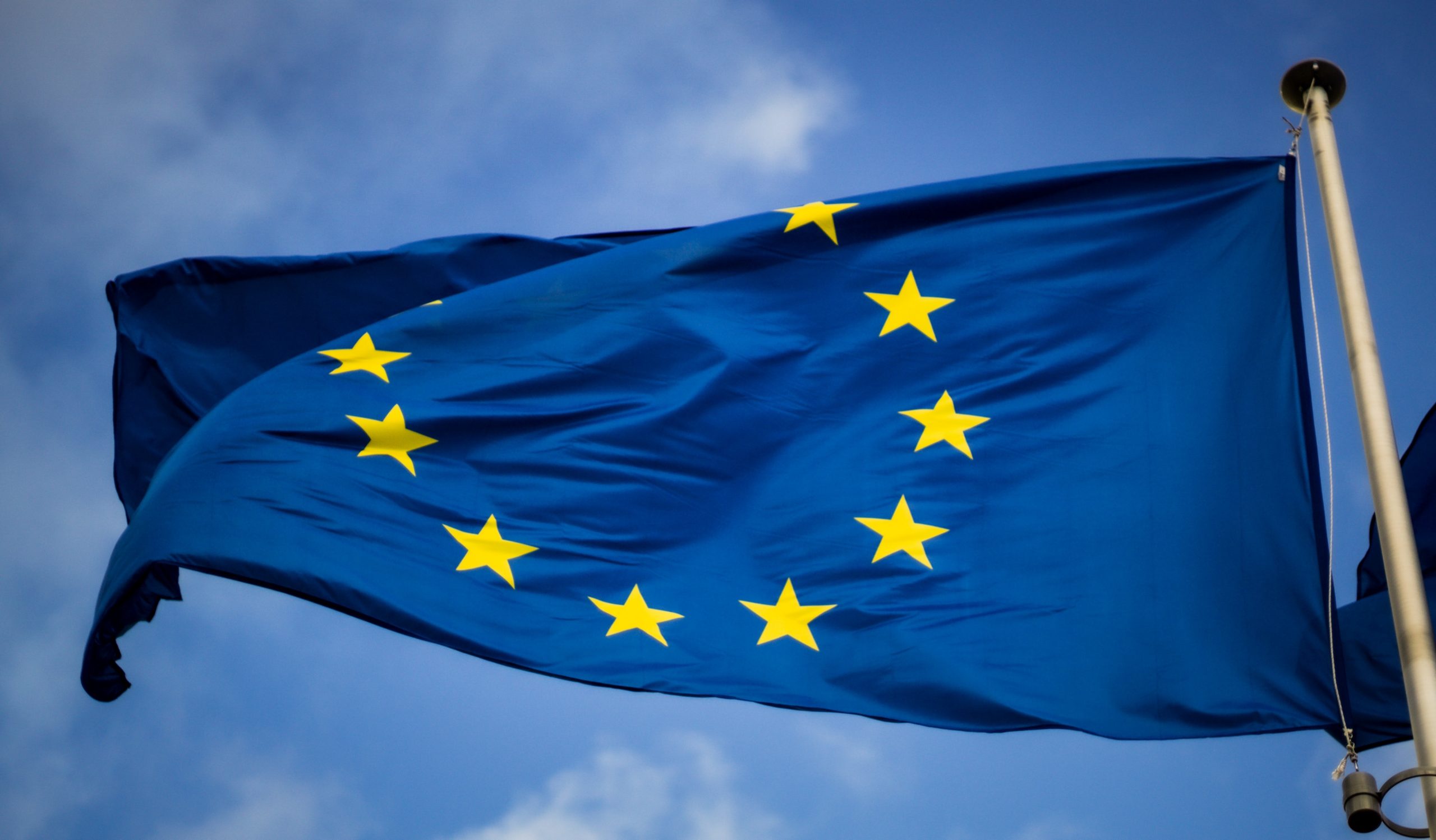 At a conference earlier this month, OpenAI's top lawyer advocated for an industry-led approach to regulation.
The CEO of OpenAI, the company responsible for creating ChatGPT, Sam Altman, recently stated that government action "will be critical to mitigate the risks of increasingly powerful" AI systems and advocated for establishing a U.S. or global body to license and regulate the technology.
Altman and other tech CEOs were invited to the White House this month to confront tough questions about the consequences of these tools, even though there is no indication that Congress would draught sweeping new AI legislation like European politicians are doing.
As they have in the past with new consumer financial products and technologies, the agencies could do more to study and publish information on the relevant AI markets, how the industry is working, who the biggest players are, and how the information collected is being used, according to Winters of the Electronic Privacy Information Centre.
He said that "Buy Now, Pay Later" businesses had been dealt with effectively by the Consumer Financial Protection Bureau. "The AI ecosystem has a great deal of undiscovered territory. Putting that knowledge out there would help.
SOURCE – (AP)
Hugh Grant's Lawsuit Alleging Illegal Snooping By The Sun Tabloid Cleared For Trial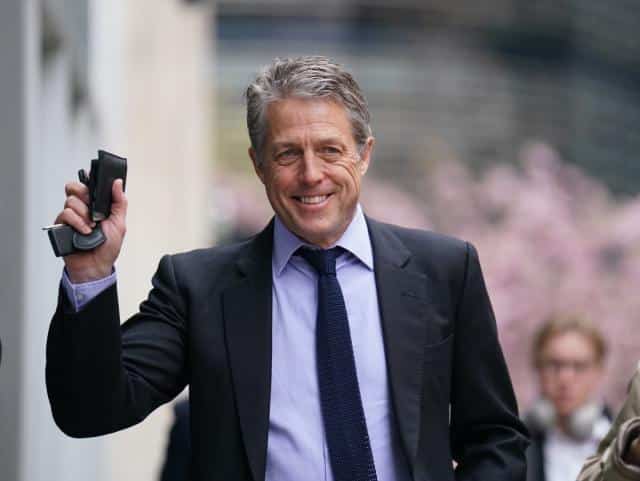 BRITAIN  — LONDON Actor Hugh Grant filed suit against the publisher of The Sun tabloid on Friday, claiming that the tabloid's hired journalists and investigators had illegally snooped on him.
According to Justice Timothy Fancourt, a trial will have to decide if News Group Newspapers, owned by Rupert Murdoch, illegally tapped Grant's home phone, bugged his car, and broke into his house to acquire information.
These claims, Fancourt ruled, "would establish very serious, deliberate wrongdoing at NGN, conducted on an institutional basis, on a huge scale, if true." The trial is scheduled to begin in January 2024. "Of particular relevance…, they would also establish a concerted effort to conceal the wrongdoing by hiding and destroying relevant documentary evidence, repeated public denials, lies to regulators and authorities, and unwarranted threats to those who dared to make allegations or notify intended claims against The Sun."
News Group said at a hearing last month that Grant and Prince Harry's claims of illegal information collecting should be dismissed since they were filed more than six years late.
Since the court wants to hear more in a hearing in July about Harry's allegations that he was blocked from bringing his phone hacking claims much sooner because of a "secret agreement" between Buckingham Palace and News Group officials, the judgment did not address the Duke of Sussex's case.
The judge dismissed the actor Grant's claims of phone hacking because, had he been aware of the voicemail interception issue, he might have brought such a claim much sooner. Grant has been a prominent member of the Hacked Off press reform organization.

Actor Hugh Grant filed suit against the publisher of The Sun tabloid on Friday.
Grant previously settled on a phone hacking case with the erstwhile News of the World, now part of News Group. During the height of the hacking scandal in 2011, the tabloid was shut down after it was revealed that it had hacked into the voicemails of a murdered girl and those of famous people, professional athletes, politicians, and even the royal family.
News Group has said there was no improper data collection from The Sun.
Even though the actor said he didn't find out about the phone tapping, bugging, and burglary charges until 2021, the judge ruled that the case could move forward because of these claims.
Grant said that besides hacking his phone and tapping his landline, Burrows knew that The Sun staff had broken into his home and that a tracking device had been installed in his vehicle. "This is mind-boggling to me."
Grant claimed he would never know for sure who broke into his flat on the fourth floor back in 2011. There was evidence of a struggle within, including a door pried off its hinges, but no missing items. After only two days, The Sun published an article about the home's interior and the "signs of a domestic row."
After the phone hacking litigation against News of the World concluded, Prince Harry claimed last month that the royal family settled their disputes with News Group out of court. He claimed his late grandmother, Queen Elizabeth II, had agreed to prevent the royal family from testifying in court. An apology, he argued, was necessary to seal the deal.
According to court documents, Harry filed an action in 2019 against his father's (now King Charles III) wishes because he was fed up with the lack of progress on the settlement. After filing a lawsuit against News Group for allegedly hacking phones, he said his brother, Prince William, the heir to the throne, received a "huge" compensation.

Actor Hugh Grant filed suit against the publisher of The Sun tabloid on Friday.
To clarify, NGN says there was no "secret agreement." The palace has addressed neither that nor William's purported compromise in their responses to inquiries.
On Friday, a News Group representative issued a statement expressing the company's satisfaction with the court's decision to dismiss Grant's phone hacking claims.
An excerpt from the statement reads, "NGN strongly denies the various historical allegations of unlawful information-gathering contained in what is left of Mr. Grant's claim."
Harry sued three British tabloid publishers, including News Group, for phone hacking.
A lawyer for Harry and three others are testifying against the Daily Mirror's publisher at Fancourt for suspected illegal information collecting dating back to the 1990s. Next month, Harry is scheduled to testify in court.
Cases filed by Duke Elton John, actor/model Elizabeth Hurley, and others against the publisher of the Daily Mail are currently being reviewed by a different court to determine whether or not they should proceed to trial.
SOURCE – (AP)