Ecuador Says 57 Guards And Police Officers Are Released After Being Held Hostage In Several Prisons
QUITO, Ecuador — Ecuador authorities announced Friday the release of 50 guards and seven police officers who had been held hostage for more than a day in what the government described as a response by criminal groups to the South American country's efforts to retake control of several large correctional facilities.
The National Service for Attention to Persons Deprived of Liberty, the country's correctional system, stated that the 57 law enforcement officers held in six different jails are safe, but it didn't say how they were released.
The latest in a series of strikes this week, criminal groups in Ecuador used explosives to damage a bridge early Friday. The explosion caused no injuries.
Officials have portrayed the violent attacks as the work of criminal gangs with members in prison in response to authorities' efforts to seize control of various prisons by transferring convicts, seizing firearms, and other measures.
In less than 48 hours, four car bombs and three explosive devices exploded nationwide. The newest dynamite explosion occurred early Friday on a bridge connecting two cities in the coastal region of El Oro, according to National Police Chief Luis Garcia.

Ecuador authorities announced Friday the release of 50 guards and seven police officers who had been held hostage for more than a day.
A home petrol tank containing dynamite had burst under a different bridge in the Napo province of Napo, located within Ecuador's portion of the Amazon jungle.
The governor of Azuay province, Consuelo Orellana, announced early Friday that 44 hostages held at a prison in Cuenca had been released. The country's correctional system later stated that all 57 had been released.
According to security researcher Daniel Pontón, the sequence of events three weeks after presidential candidate Fernando Villavicencio's assassination was a "systematic and clearly planned" attack that demonstrated the state's ineffectiveness in preventing violence.
"What is the role of state intelligence in these situations?" "It hasn't done anything, even though the orders (for explosions) are almost certainly coming from the prisons via cellphones," he added.
Pontón believes the strikes are aimed at instilling fear among the populace and influencing politicians. Ecuador will pick a president in a runoff election on October 15.
"The issue is that we are seeing an escalation of the problem, and given the state's level of incompetence, we can expect attacks against the population in the future," Pontón added. "It's a terrible scenario that is predictable."

Ecuador authorities announced Friday the release of 50 guards and seven police officers who had been held hostage for more than a day.
The chain of explosions began on Wednesday night when a car bomb burst in Quito, Ecuador's capital, near an office of the country's prison system. Two more car bombs exploded in El Oro province, in the country's southwest.
Another truck exploded in Quito on Thursday, this time near the existing offices of the prison system. An explosive device was also detonated in Cuenca, southern Ecuador's Andes mountains. A judge ordered the detention of six people accused of being involved in the capital explosives while the inquiry was ongoing.
Four people have been arrested in connection with the Napo explosives, according to police commander Fausto Martnez. He claimed three adults and a youngster were arrested while riding in a cab after officials uncovered chunks of dynamite that "were already synchronised to an explosive device" with a slow fuse. The discovery prompted agents to carry out two controlled detonations.
Ecuadorian officials ascribe the recent increase in violence to a leadership vacuum caused by the death in 2020 of Jorge Zambrano, alias "Rasquia" or "JL," the leader of the local Los Choneros gang.
Los Choneros and other gangs affiliated with Mexican and Colombian cartels are fighting for control of drug routes and territory, even within jail facilities, where at least 400 convicts have died since 2021, according to police.
Gang members carry out contract killings, extortion is carried out, drugs are moved and sold, and gang members rule jails.
The presidential contender, Villavicencio, was well-known for his harsh stance on organized crime and corruption. Despite having a security detail that comprised police and bodyguards, he was assassinated on August 9 at the end of a political gathering in Quito.
He accused Los Choneros and its imprisoned current leader, Adolfo Macas, alias "Fito," of threatening him and his campaign crew in the days leading up to the assassination.
Six Colombian males have been apprehended in connection with Villavicencio's death.
SOURCE – (AP)
Michael Gambon, Veteran Actor Who Played Dumbledore In 'Harry Potter' Films, Dies At Age 82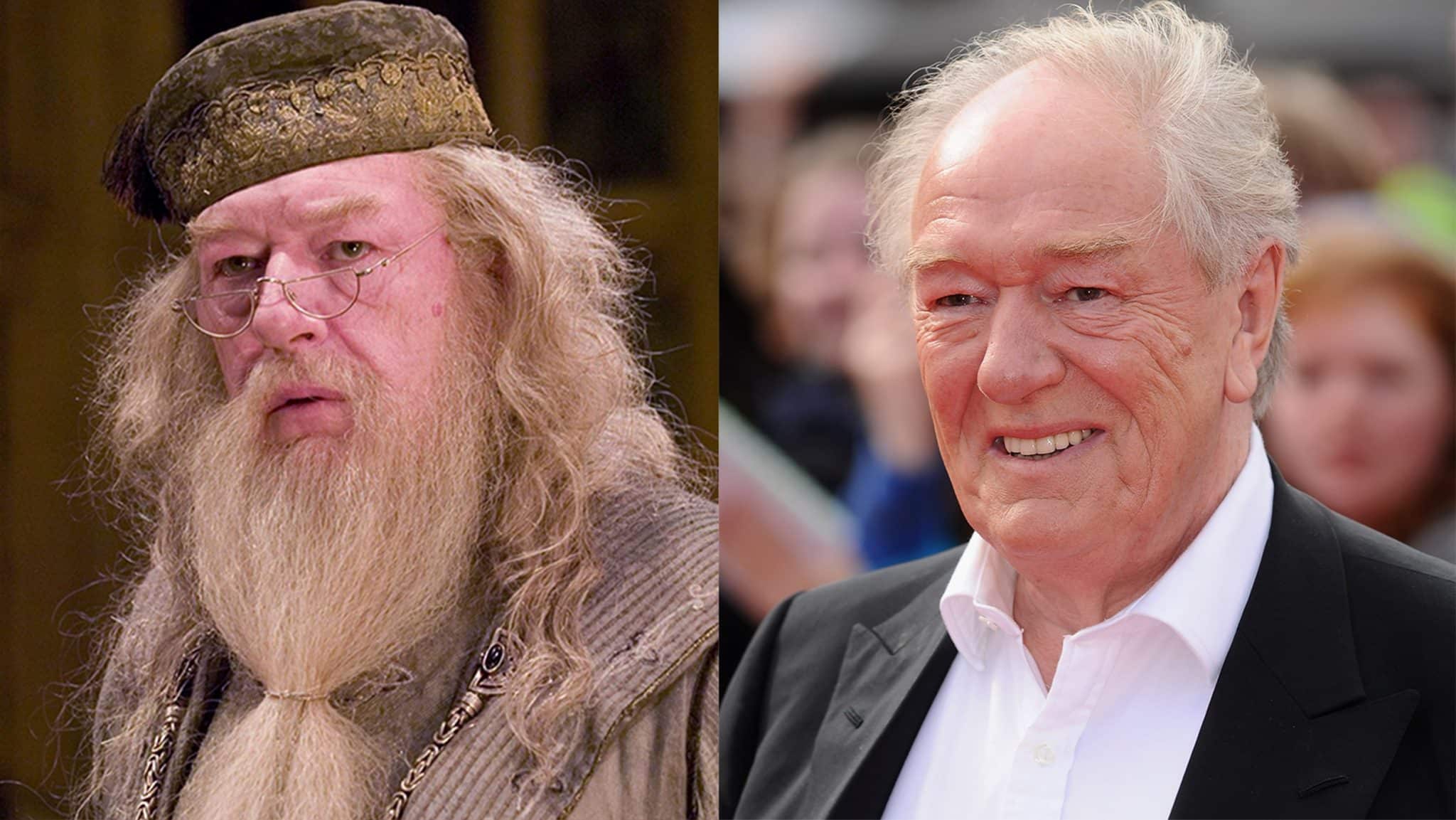 ENGLAND LONDON — Michael Gambon, the Irish-born actor who was knighted for his illustrious career on stage and screen and who won the hearts of a new generation of moviegoers with his portrayal of Hogwarts headmaster Albus Dumbledore in six of the eight "Harry Potter" films, has passed away. He was 82 years old.
His publicist, Clair Dobbs, announced Thursday that the actor passed away on Wednesday due to "pneumonia."
"We are devastated to announce Sir Michael Gambon's passing. Michael, a beloved husband and father, passed away peacefully in hospital with his wife Anne and son Fergus by his side, according to a statement released by his family.
While the Potter character elevated Gambon's international profile and garnered him a large audience, he had long been regarded as one of Britain's most renowned actors. His work encompassed television, theatre, film, and radio, and he starred in dozens of films over several decades, from "Gosford Park" and "The King's Speech" to the animated family film "Paddington." 2019, he appeared in the Judy Garland biopic "Judy," published in 2019.
1998 saw the knighting of Gambon for his contributions to the entertainment industry.
Richard Harris, another Irish-born actor, was the original actor to portray the beloved Professor Dumbledore. Gambon portrayed the role from "Harry Potter and the Prisoner of Azkaban" to "Harry Potter and the Deathly Hallows: Part 2" after Harris passed away in 2002 after two films in the franchise had already been produced.
He once acknowledged not having read any of J. K Rowling's best-selling books contended that following the script was safer than being too influenced by the books. That did not stop him from embodying the spirit of the mighty wizard who fought evil to protect his students.

Michael Gambon, Hogwarts headmaster Albus Dumbledore in six of the eight "Harry Potter" films, has passed away. He was 82 years old.
Co-stars frequently characterized Gambon as a playful, humorous man who was modest about his talent. Helen Mirren recalled with fondness his "natural Irish sense of humour — naughty but very, very funny."
Fiona Shaw, who portrayed Petunia Dursley in the "Harry Potter" series, recalled that Michael Gambon told her that acting was fundamental to his life.
"He once told me in a car, 'I know I talk a lot about this and that, but there is only acting in the end,'" Shaw told the BBC on Thursday. He always acted as if he didn't take it seriously, but he took it very seriously.
Irish President Michael D. Higgins praised Gambon as "one of the finest actors of his generation" for his "extraordinary talent."
Born in Dublin on Oct. 19, 1940, Gambon was reared in London and originally trained as an engineer, following in his father's footsteps. He reportedly began his career in the theatre as a set constructor despite lacking formal training in drama. He made his acting debut in a production of "Othello" in Dublin.
In 1963, he landed his first significant role in "Hamlet," the inaugural National Theatre Company production directed by the legendary Laurence Olivier.
John Dexter's "Life of Galileo," starring Gambon, earned him critical acclaim and propelled him to prominence as a stage actor. He received numerous award nominations, winning the Laurence Olivier Award three times and the Critics' Circle Theatre Award twice.

Michael Gambon, Hogwarts headmaster Albus Dumbledore in six of the eight "Harry Potter" films, has passed away. He was 82 years old.
Gambon, a multi-talented actor, won four prestigious British Academy of Film and Television Arts awards for his television performances.
After starring in Dennis Potter's 1986 BBC series "The Singing Detective," considered a classic of British television drama, he became a ubiquitous name in Britain. Gambon was awarded the BAFTA for finest actor for his performance.
As Mr. Woodhouse in a 2010 adaptation of Jane Austen's "Emma" and former U.S. President Lyndon B. Johnson in 2002's "Path to War," Gambon was nominated for an Emmy.
As an actor, Gambon was versatile, but he once told the BBC that he preferred to portray "villainous characters." Gambon portrayed gangster Eddie Temple in the British crime thriller "Layer Cake" (a New York Times review called him "reliable") and a Satanic crime leader in Peter Greenaway's "The Cook, The Thief, His Wife, and His Lover."
Additionally, he played King George V in the 2010 drama film "The King's Speech." In 2015, he returned to J.K. Rowling's works, starring in the television adaptation of her non-Potter novel "The Casual Vacancy."
"I absolutely loved working with him," Rowling wrote on X, formerly known as Twitter. "The first time I saw him was in the 1982 production of 'King Lear,' and if you had told me at the time that this brilliant actor would appear in anything I had written, I would have thought you were insane."
Gambon left the stage in 2015 because he could not recall his lines in front of an audience due to his advanced age. Once, he told the Sunday Times Magazine, "It's a terrible thing to confess, but I'm unable to. It makes my heart ache."
Gambon was always guarded regarding his private life. Together, he and Anne Miller had one son, Fergus. He had two children with the set designer Philippa Hart.
SOURCE – (AP)
Ukraine War: US To Give Kyiv Long-Range ATACMS Missiles – Media Reports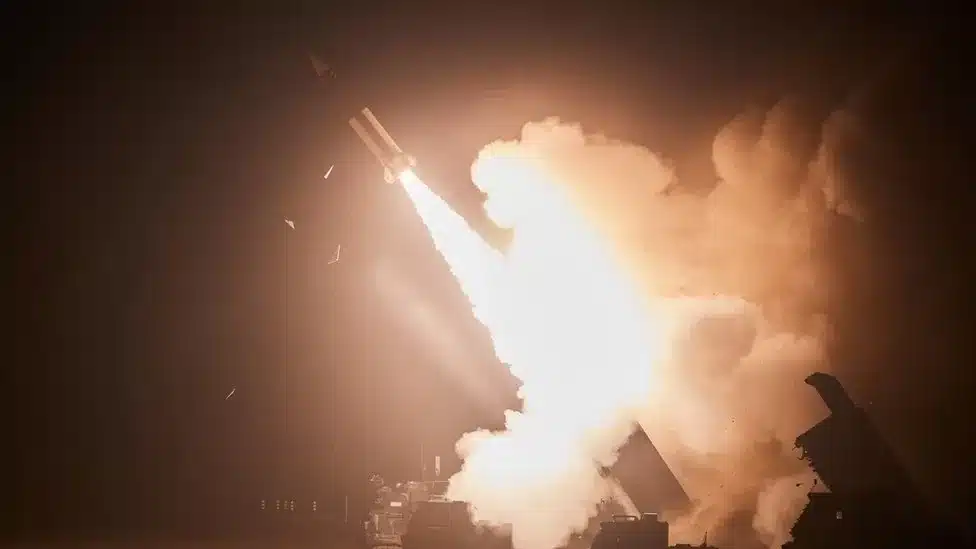 US media report that President Joe Biden intends to provide Ukraine with advanced long-range missiles to aid Kyiv's ongoing counteroffensive.
They cite US officials familiar with the issue as saying Ukraine will get some ATACMS missiles with a range of up to 190 miles (300km).
This would allow Kiev to strike Russian targets far behind the front line.
On Friday, at least two Ukrainian missiles struck the Russian Black Sea fleet headquarters in occupied Crimea.
A Ukrainian military source told the BBC that British and French-supplied Storm Shadow missiles were used in the attack on the port of Sevastopol.
These missiles have a range of approximately 240 kilometers.
According to unnamed US officials quoted by NBC News and the Wall Street Journal, Vice President Biden told his Ukrainian counterpart Volodymyr Zelensky that Kyiv would receive "a small number" of ATACMS (Army Tactical Missile System) missiles. Thursday, the two leaders met at the White House.
According to the WSJ, the armaments will be sent in the coming weeks.
In the meantime, the Washington Post cited several individuals familiar with the negotiations as saying that Ukraine would receive ATACMS armed with cluster bomblets instead of single payloads.

US media report that President Joe Biden intends to provide Ukraine with advanced long-range missiles to aid Kyiv's ongoing counteroffensive.
The United States and Ukraine have neither officially confirmed the allegations.
After the Biden-Zelensky discussions, the United States announced a new $325 million (£265 million) military aid package for Ukraine, including artillery and ammunition. Next week, American Abrams tanks will be delivered to Kiev.
On the ATACMS issue, both presidents have been elusive.
"I believe we will be able to reach an agreement on the majority of what we discussed with President Biden yesterday," Mr. Zelensky said on Friday during a visit to Canada.
"Indeed, it's only a matter of time. Not everything depends on Ukraine,' elucidated the speaker.
Kyiv has pushed for ATACMS for months to bolster its brutal and deadly counteroffensive in the south.

US media report that President Joe Biden intends to provide Ukraine with advanced long-range missiles to aid Kyiv's ongoing counteroffensive.
It is stated that vital Russian supply lines, command positions, and other logistical hubs would be within striking distance, forcing Moscow to move them further away and making it more difficult to resupply soldiers and weapons.
Ukraine asserts that Russian positions in the occupied southern Ukrainian regions, including Crimea, would be particularly vulnerable.
In February 2022, Russian President Vladimir Putin launched a full-scale invasion of Ukraine, and the Biden administration initially hesitated to provide Ukraine with modern weapons.
Since then, however, its posture has shifted dramatically, with Kyiv acquiring Himar's long-range rocket systems and Patriot air defense missiles.
President Biden has shown reluctance towards ATACMS out of concern that such missiles could bring about a confrontation with a nuclear-armed Russia.
Source – (BBC)
Shein In Talks To Buy Missguided From Mike Ashley's Frasers Group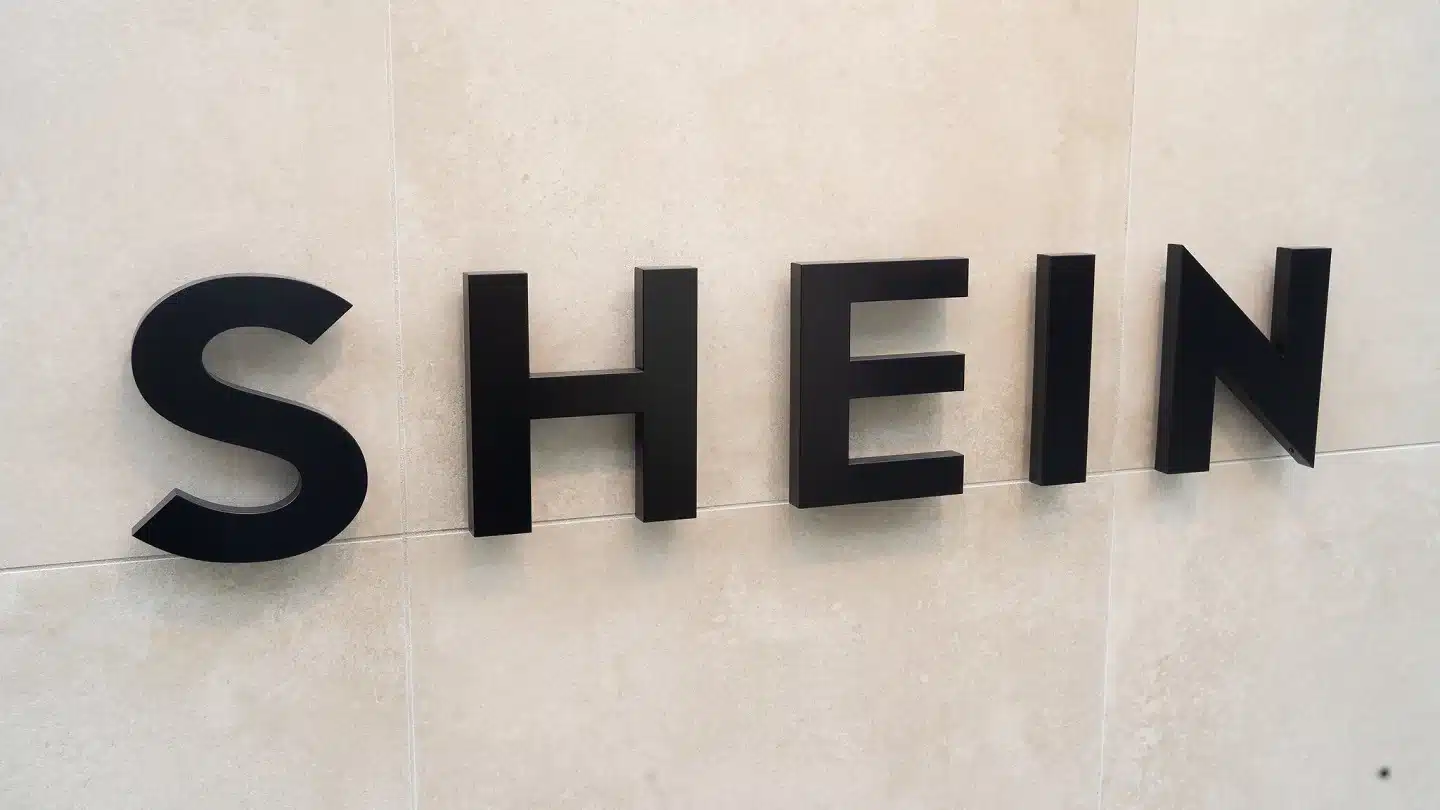 Shein, created in China in 2008, is a global fast fashion behemoth.
According to the BBC, Mike Ashley's Frasers Group is in talks to sell its Missguided clothing brand to online fashion giant Shein.
The talks regarding a purchase, first reported by Sky News, occurred only a year after Frasers acquired the brand.
Last year, Frasers Group paid £20 million for Missguided after the online apparel store went bankrupt.
Shein, created in China in 2008, is a global fast fashion behemoth.

Frasers Group and Shein have both been reached for comment.
According to Sky, the agreement will see Shein acquire Missguided's brand and other intellectual property while Frasers retains the head office.
Missguided, situated in Manchester, was launched in 2009 by Nitin Passi and has since grown to become one of the UK's largest online fashion players.
However, due to supply chain issues, rising freight prices, and increased competition from rivals, it went into administration in May 2022 before being acquired by Frasers Group.
Frasers, which owns the Mike Ashley-founded Sports Direct company, has grown swiftly by acquiring troubled brands. Game, Evans Cycles, Jack Wills, and Sofa.com are examples.
While Mike Ashley is no longer the CEO of Frasers, he still maintains a majority ownership in the company.

Shein, which currently has its headquarters in Singapore, saw a boost in sales during the Covid epidemic when lockdowns increased internet purchases.
It was valued at roughly $66 billion earlier this year, which was lower than a previous valuation of around $100 billion.
It has been speculated that Shein will attempt to float its shares in the United States.
However, in May, a group of US congressmen demanded that Shein be investigated amid allegations that people from China's predominantly Muslim Uyghur community were used as forced labor to create some of the clothing it sells.
Human rights organizations and Western governments, particularly the United States and the United Kingdom, have accused China of perpetrating crimes against humanity against the Uyghurs.
Shein responded to the BBC, saying, "We have zero tolerance for forced labour."
"Our suppliers must follow a strict code of conduct that is aligned with the core conventions of the International Labour Organisation."
SOURCE – (BBC)