Tesla Buyout Trial Mocked By Shareholders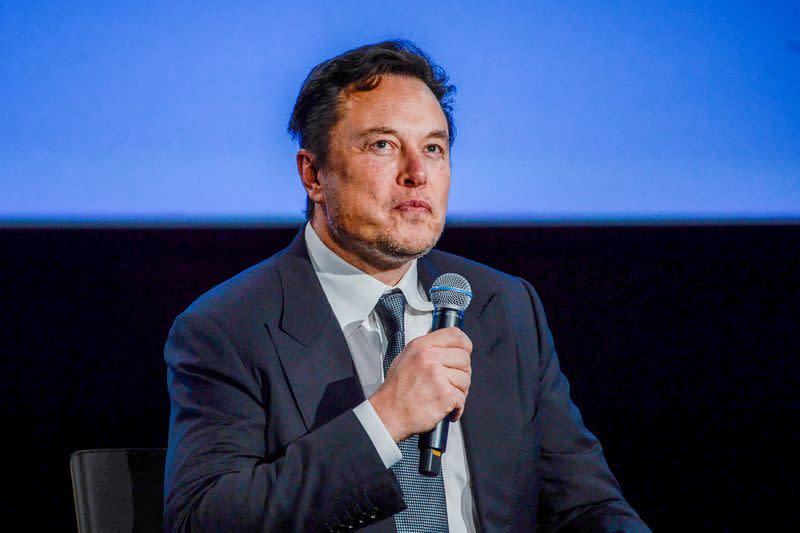 SAN FRANCISCO – Lawyers for Tesla shareholders who are suing Tesla CEO Elon Musk over a misleading tweet want a federal judge to deny Musk's request to move an upcoming trial from California to Texas.
Musk claims that possible jurors in the San Francisco federal court where the case was filed four years ago will treat him unfairly.
However, Tesla shareholders' attorneys asserted in a Wednesday filing that there are no legal grounds to move the upcoming trial, which is an Aug. 7, 2018, tweet in which Musk indicated he had lined up financing for a Tesla buyout. A deal that never materialized and resulted in a $40 million settlement with U.S. securities regulators.
The lawyers also said that Musk is the only one to blame for any bad impressions because he is so active on Twitter, which he owns and runs now.

For Better Or Worse, Musk Is a Celebrity
In their 19-page response to the transfer request, the shareholders' lawyers said, "For better or worse, Musk is a celebrity who gets attention from media around the world." "His Twitter presence alone is partially to blame for this. Musk would be practically untriable before a jury if all required to exclude a jury pool were "bad" attention, given his penchant for drawing "negative" media.
The filing comes less than a week after Musk's lawyer, requested U.S. District Judge Edward Chen to transfer the case to Texas, where Musk plans to relocate Tesla's headquarters in 2021 after almost two decades in Silicon Valley. Spiro is requesting a delay in the commencement of jury selection, which is currently set for Tuesday if the trial is not shifted.

Telsa Shareholders Upset
The lawyers for the shareholders said that their 2018 case would never have been allowed in a federal court in Texas because Musk's tweet about buying out Tesla happened when Tesla was based in Palo Alto, California. Also on the list of witnesses are several former Tesla executives who live in California and would have to deal with a lot of trouble if the trial was moved to Texas.
Chen has set up a Friday hearing for more arguments about Musk's request to move or delay the trial. The judge has already decided that Musk's tweet about the buyout  Tesla was false, so it will be up to a jury to decide if he was careless when he sent it out and if it cost Tesla shareholders money.
After correcting for two stock splits since 2018, Tesla's shares are now worth approximately six times what they were at the time of Musk's phony buyout comments.
Musk has been seen as a tech pioneer in the San Francisco Bay Area for years, but Spiro thinks the bad press has hurt his reputation since he bought Twitter for $44 billion in October. Since then, Musk has fired or forced out more than half of Twitter's employees, and his critics say he has taken away the service's protections against fake news and bad content.

Juror Bias A Likelihood
According to Spiro, the opposition to such initiatives, which Musk has defended as steps to reduce Twitter's losses and maintain free speech rights, raised the likelihood that potential jurors will be biased against him. Among other things, Spiro mentioned the likelihood that possible jurors from the San Francisco Bay Area were recently laid off at Twitter or knew someone who was laid off after Musk's takeover.
To refute that claim, the shareholders' counsel of Tesla highlighted the over 200 jury questionnaires sent to Chen. According to the attorneys, only two or three jurors admitted to knowing someone who works at Twitter.
SOURCE – (AP)
Microsoft: Job cuts in tech sector spread, Microsoft lays off 10,000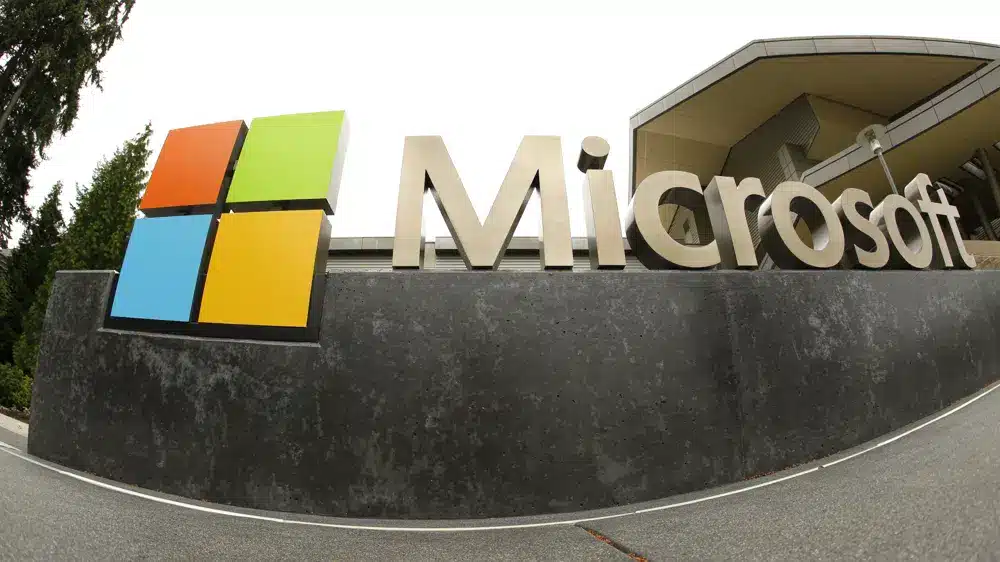 Microsoft is laying off 10,000 employees, or nearly 5% of its workforce, joining other tech companies in slowing their pandemic-era expansions.
In a filing with the government on Wednesday, the company said that the layoffs were caused by "macroeconomic conditions and changing customer priorities."
The software company, which is based in Redmond, Washington, also said that it was making changes to its hardware portfolio and combining its leased office locations.
With so many people working and studying from home, Microsoft is cutting far fewer jobs than it added during the COVID-19 pandemic as it responds to a surge in demand for its workplace software and cloud computing services.
"A large part of this is simply overeager hiring," said Joshua White, a finance professor at Vanderbilt University.

Microsoft's Staff Grew By 36%
In the two fiscal years after the outbreak, Microsoft's staff grew by 36%, from 163,000 at the end of June 2020 to 221,000 in June 2022.
In an email to employees, CEO Satya Nadella said that the layoffs will affect "less than 5% of our total employee base," and that some employees will find out today.
Nadella said, "We are cutting jobs in some areas, but we will keep hiring in key strategic areas." He stressed how important it was to create a "new computer platform" based on advances in artificial intelligence.
Customers who increased their digital technology spending during the pandemic are now attempting to "optimize their digital spend to do more with less," he said.
"We're also seeing organizations in every industry and geography exercise caution as some parts of the world experience a recession and others anticipate one," Nadella wrote.

Lots Of Cuts In The Tech Sector
Other tech firms have also cut jobs amid concerns about an economic slowdown.
Amazon and the company that makes business software, Salesforce, both cut a lot of jobs earlier this month. They did this to cut back on payrolls that grew quickly during the pandemic lockdown.
Amazon has announced the elimination of approximately 18,000 jobs. The layoffs are the largest in the Seattle company's history, though they represent only a small portion of its 1.5 million global workforces.
Meta, Facebook's parent company, is laying off 11,000 employees, or roughly 13% of its workforce. And Elon Musk, the new CEO of Twitter, has reduced the company's workforce.
When Nadella spoke at the World Economic Forum's annual meeting in Davos, Switzerland, on Wednesday, he did not directly mention the layoffs.

Finding A Balance After Covid
When the forum's founder, Klaus Schwab, asked what the tech layoffs meant for the industry's business model, Nadella stated that companies that boomed during the COVID-19 pandemic are now seeing "normalization" of that demand.
"Quite frankly, we in the technology industry will have to become more efficient, right?" According to Nadella. "It's not about doing more with less than everyone else. We'll have to make do with less. So we'll have to demonstrate our productivity gains using our technology."
Microsoft refused to comment on where the layoffs and office closures would be concentrated. On Wednesday, the company told employment officials in Washington state that it was firing 878 people from its offices in Redmond and the nearby cities of Bellevue and Issaquah.
It employed 122,000 people in the United States and 99,000 elsewhere as of June.

A Rapid Rise In Interest Rates
According to Vanderbilt professor White, all industries are looking to cut costs ahead of a possible recession, but tech companies may be especially sensitive to the rapid rise in interest rates, a tool that the Federal Reserve has used aggressively in recent months in its fight against inflation.
"This hits tech companies a little harder than industrials or consumer staples because a large portion of Microsoft's value is on projects with cash flows that won't pay off for several years," he explained.
One of these projects is Microsoft's recent investment in its startup partner in San Francisco, OpenAI, which makes the writing tool ChatGPT and other AI systems that can make readable text, images, and computer code.
Microsoft, which owns the Xbox game division, is also dealing with regulatory uncertainty in the United States and Europe, delaying its planned $68.7 billion takeover of video game company Activision Blizzard, which had approximately 9,800 employees a year ago.
SOURCE – (AP)
Car-Tech Trends From CES 2023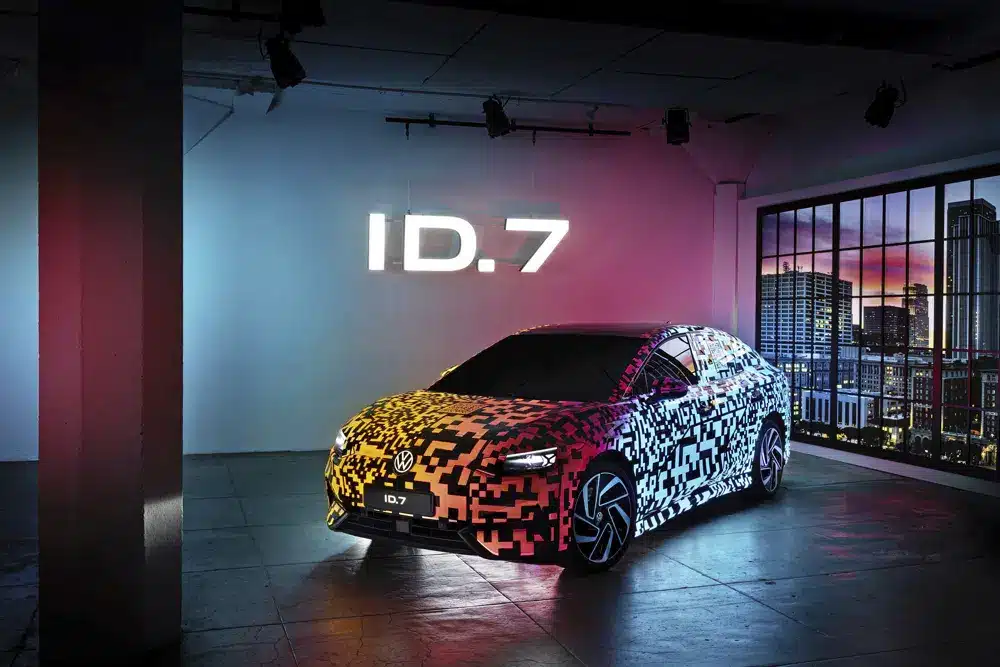 The CES show in Las Vegas, which used to be called the Consumer Electronics Show, usually has cars and technology that are more advanced than what you might see at a regular auto show. This year, Edmunds went and reported on the most significant automobiles as well as what new technology car buyers may see in the coming years.

THE TALKING CAR FROM BMW
BMW had one of the more innovative concepts at CES. The I Vision Dee is a talking electric car with artificial intelligence that "will go well beyond the degree of voice control and driver assistance systems we are familiar with today," according to BMW.
"Dee" is an acronym that stands for Digital Emotional Experience. One important feature is a high-tech head-up display that can project virtual reality onto the windshield and show driving information on the whole windshield. BMW claims that the AI can become excited when it sees you and convey emotions through screens on the front grille.
As if that wasn't enough, the I-Vison Dee has 240 e-ink panels, including the wheels, that allow it to change colors at will. You could drive a purple car one day and then switch to a checkerboard pattern the next.
These may appear to be far-fetched characteristics, but BMW claims they are real items available in 2025 and beyond.

HONDA AND SONY ARE OBSESSED WITH FEELING
With their new joint venture brand, Afeela, these two well-known businesses hope to thrill vehicle buyers. They displayed their otherwise nameless prototype electric midsize vehicle at CES. They didn't say much about the sedan's range or power, but they did say it would have 45 cameras and sensors for automated driving. Afeela also promises "best-in-class entertainment," A small screen on the grille will show information to both people walking by and the owner of the car.
Honda hasn't decided yet how Afeela will affect its other upcoming electric cars, but preorders will start in the first half of 2025 and deliveries will start in the spring of 2026.

THE ELECTRIC REVOLUTION OF RAM
The Ram Revolution idea is a sneak peek at what the brand's first electrified pickup might look like. Some of the most important features are third-row jump seats, a steering wheel that can be pulled back, a glass roof that can be tinted in different ways, and an 18-foot pass-through that lets large items be moved from the bed to the front trunk.
Stellantis, Ram's parent firm, did not respond to questions about the Revolution's range or power. Some of the Revolution's high-tech features may not see production because this was a proof-of-concept prototype, but we'll know more when the production model is presented later this year. The Revolution is scheduled to go on sale in 2024.

SEDANS GET A DOUBLE DOWN ON VOLKSWAGEN
Volkswagen came back to CES after six years away to show off its first electric sedan, the ID.7. The ID.7 will be large; its 116.9-inch wheelbase is comparable to that of the Tesla Model S. The ID.7 has a range of roughly 435 miles, according to Volkswagen, but that is based on the European testing cycle, so that the figure will be different in the United States.
The ID.7 comes equipped with a 15-inch touchscreen, digitally controlled air vents, and an augmented reality head-up display. VW plans to reveal the final production model in the second quarter of 2023.
VOLVO FOLLOWS A HIGH-DEFINITION MAP
The Volvo EX90 is a seven-seat electric SUV described as a "very advanced computer on wheels" by the firm. According to Volvo, the EX90 will have a range of approximately 300 miles and an electric engine capable of delivering up to 496 horsepower. On the other hand, Volvo emphasized the EX90′s Google HD map integration at CES.
HD maps provide additional detail about road landmarks and other features to improve the vehicle's awareness of the road. When combined with the EX90′s suite of cameras, radars, and sensors, the more comprehensive maps allow the SUV to have a more accurate sense of its position on the road. Volvo says that the EX90 has all the technology you need to drive with your eyes and hands closed. It won't be available at first, but Volvo says it will permit it once it can ensure its safety.
Customers can begin configuring their EX90s this fall, but delivery will not begin until early 2024.
EDMUNDS SAYS: We're wary of some of the claims made about autonomous driving because it's still a difficult nut to crack, but we're enthused about high-tech vehicles and color-changing body panels that will be available shortly.
SOURCE – (AP)