Tesla Buyout Trial Mocked By Shareholders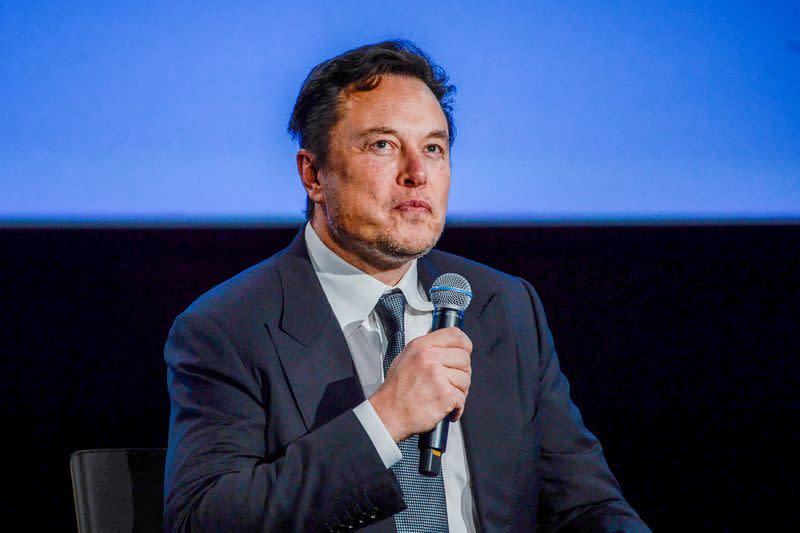 SAN FRANCISCO – Lawyers for Tesla shareholders who are suing Tesla CEO Elon Musk over a misleading tweet want a federal judge to deny Musk's request to move an upcoming trial from California to Texas.
Musk claims that possible jurors in the San Francisco federal court where the case was filed four years ago will treat him unfairly.
However, Tesla shareholders' attorneys asserted in a Wednesday filing that there are no legal grounds to move the upcoming trial, which is an Aug. 7, 2018, tweet in which Musk indicated he had lined up financing for a Tesla buyout. A deal that never materialized and resulted in a $40 million settlement with U.S. securities regulators.
The lawyers also said that Musk is the only one to blame for any bad impressions because he is so active on Twitter, which he owns and runs now.

For Better Or Worse, Musk Is a Celebrity
In their 19-page response to the transfer request, the shareholders' lawyers said, "For better or worse, Musk is a celebrity who gets attention from media around the world." "His Twitter presence alone is partially to blame for this. Musk would be practically untriable before a jury if all required to exclude a jury pool were "bad" attention, given his penchant for drawing "negative" media.
The filing comes less than a week after Musk's lawyer, requested U.S. District Judge Edward Chen to transfer the case to Texas, where Musk plans to relocate Tesla's headquarters in 2021 after almost two decades in Silicon Valley. Spiro is requesting a delay in the commencement of jury selection, which is currently set for Tuesday if the trial is not shifted.

Telsa Shareholders Upset
The lawyers for the shareholders said that their 2018 case would never have been allowed in a federal court in Texas because Musk's tweet about buying out Tesla happened when Tesla was based in Palo Alto, California. Also on the list of witnesses are several former Tesla executives who live in California and would have to deal with a lot of trouble if the trial was moved to Texas.
Chen has set up a Friday hearing for more arguments about Musk's request to move or delay the trial. The judge has already decided that Musk's tweet about the buyout  Tesla was false, so it will be up to a jury to decide if he was careless when he sent it out and if it cost Tesla shareholders money.
After correcting for two stock splits since 2018, Tesla's shares are now worth approximately six times what they were at the time of Musk's phony buyout comments.
Musk has been seen as a tech pioneer in the San Francisco Bay Area for years, but Spiro thinks the bad press has hurt his reputation since he bought Twitter for $44 billion in October. Since then, Musk has fired or forced out more than half of Twitter's employees, and his critics say he has taken away the service's protections against fake news and bad content.

Juror Bias A Likelihood
According to Spiro, the opposition to such initiatives, which Musk has defended as steps to reduce Twitter's losses and maintain free speech rights, raised the likelihood that potential jurors will be biased against him. Among other things, Spiro mentioned the likelihood that possible jurors from the San Francisco Bay Area were recently laid off at Twitter or knew someone who was laid off after Musk's takeover.
To refute that claim, the shareholders' counsel of Tesla highlighted the over 200 jury questionnaires sent to Chen. According to the attorneys, only two or three jurors admitted to knowing someone who works at Twitter.
SOURCE – (AP)
Some 'Diablo IV' Players Report Invalid License Error Message After Early Access Launch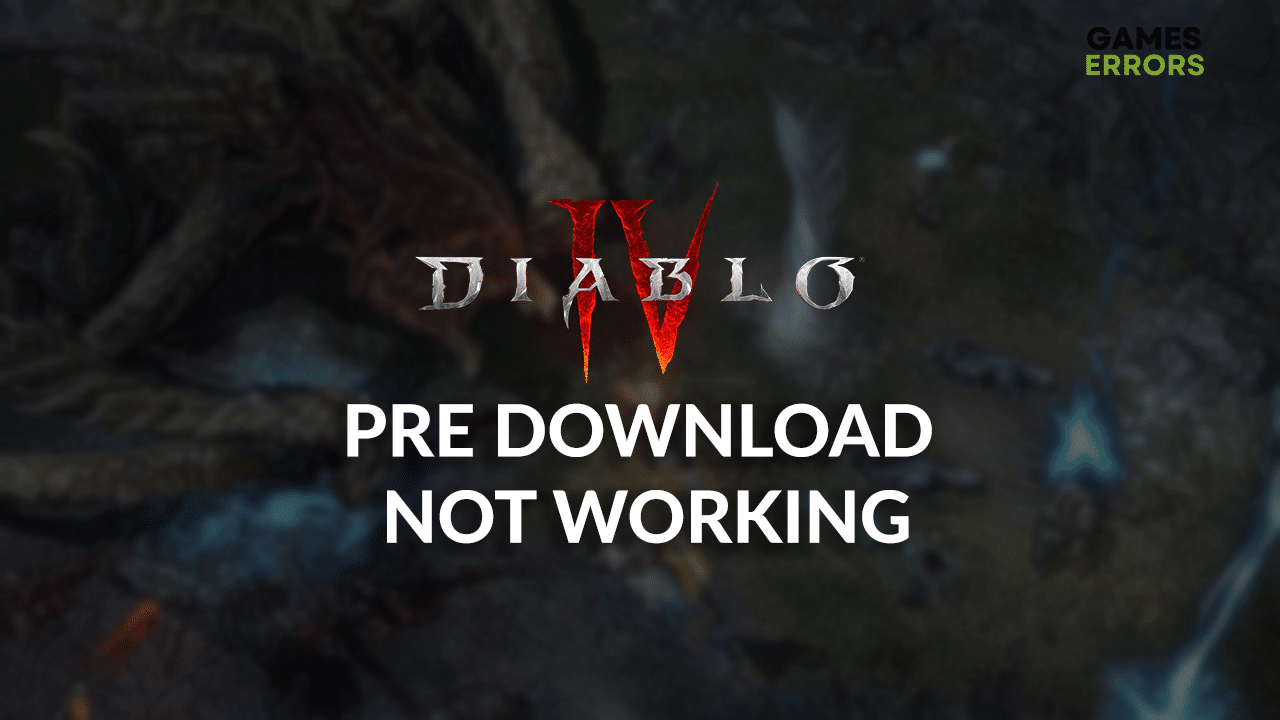 Washington, D.C. The highly anticipated action role-playing video game "Diablo IV" launched its early access on Thursday night. However, there were some delays, particularly for PlayStation players.
While many players who pre-purchased eligible "Diablo IV" editions experienced no problems with the early access launch, some PS5 users reported getting an invalid licensing error message. After initially stating that a server-side balance update had been implemented, Blizzard acknowledged the problem.
A software upgrade known as a hotfix focuses on a single problem and normally does not cause service interruptions.
The most recent game in the Blizzard "Diablo" series, which debuted in 1996, is titled "Diablo IV" and was released in May 2012. This is more than ten years after "Diablo III"'s debut. Although the game's early access began on Thursday, the launch is set for the following week.
Diablo's general manager, Rod Fergusson, referred to "Diablo IV" as "our most brutal vision of Sanctuary," the make-believe setting for the game. He continued, saying that it incorporates "the darkness of the original game" and expands on significant elements from other games in the franchise.
Activision Blizzard, the parent business of Blizzard Entertainment, announced in April that its net sales for the first quarter of 2023 increased to $2.38 billion from $1.77 billion. Activision reported that "Diablo IV" presales were robust, indicating that the game had undergone successful public testing.
What you need to know about "Diablo IV's" upcoming official release and early access launch on Thursday is provided here.

WHEN DOES DIABLO IV COMMENCE?
Depending on your local time zone, "Diablo IV" will be formally published on Tuesday or Wednesday next week. The game will begin in the United States on Tuesday at 7 p.m. ET (4 p.m. PT).
Although "Diablo IV" is set to be on sale next week, early access started a few days earlier, on either Thursday or Friday, depending on where you are. Players who pre-purchased the game's digital deluxe or ultimate edition were expected to have early access.
Additionally, some devices allow players who have previously purchased "Diablo IV" to pre-load the game. According to Blizzard, pre-loading is possible for Windows PC, Xbox, and PlayStation.

DIABLO IV "UNABLE TO FIND LICENCE"?
Although early access appeared to open without incident for the majority of gamers, some PS5 users reported receiving an error message that stated, "unable to find a valid licence for Diablo IV," according to posts on Blizzard's community forums and social media. Players on the PS5 appeared to be the ones most affected by the problem, but some other users said they also received the notice on Xbox and other platforms.
In a forum post late Thursday night, Blizzard recognized the PlayStation customers' complaints. Adam Fletcher, director of global community development, later claimed that "Diablo IV" had received a server-side balance update implemented across all platforms.
How many early access players were affected by the problem is unknown. On Blizzard's forum, some angry customers reported that they were still having access issues as of Friday morning.
The Associated Press requested statements from Blizzard and PlayStation on Friday morning.
WHAT CLASSES DO DIABLO IV CHARACTERS FALL INTO?
"Diablo IV" reportedly takes place decades after the events of "Diablo III: Reaper of Souls." The angel Inarius and the demon Lilith have started a battle and are at odds.
In "Diablo IV," players can choose from one of five classes: Druids, Rogues, Sorceresses, Barbarians, or Necromancers.
At launch, "Diablo IV" will support couch co-op and cross-platform play on Windows PC, Xbox Series X, Xbox One, PlayStation 5, and PlayStation 4, among other platforms.

Financial results for Activation for 2022, Microsoft Deal
In 2022, Activision, the company behind "Call of Duty," "Candy Crush," and "World of Warcraft," recorded net revenues of $7.53 billion, a decrease from the $8.8 billion reported in 2021.
Microsoft revealed plans to buy Activision in January 2022, but the historic transaction is doubtful more than a year later. Last month, the European Union authorized the $69 billion purchase, but British regulators halted it due to concerns about competition. Authorities in the US are also attempting to block the merger.
Regulators worldwide have scrutinized the agreement because of concern that it will give Microsoft and its Xbox platform control of popular s. PlayStation maker rival Sony has led a ferocious opposition.
Activision and Microsoft have appealed to a tribunal about the U.K. ruling. Liam Deane, a gaming industry analyst at digital research and consultancy firm Omdia, previously told The Associated Press that if the appeal is unsuccessful, Microsoft would be compelled to either cancel the arrangement or carve out the U.K. as a distinct market, which appeared to be an impractical choice.
SOURCE – (AP)
2023: Nvidia Signals How Artificial Intelligence Could Reshape Technology Sector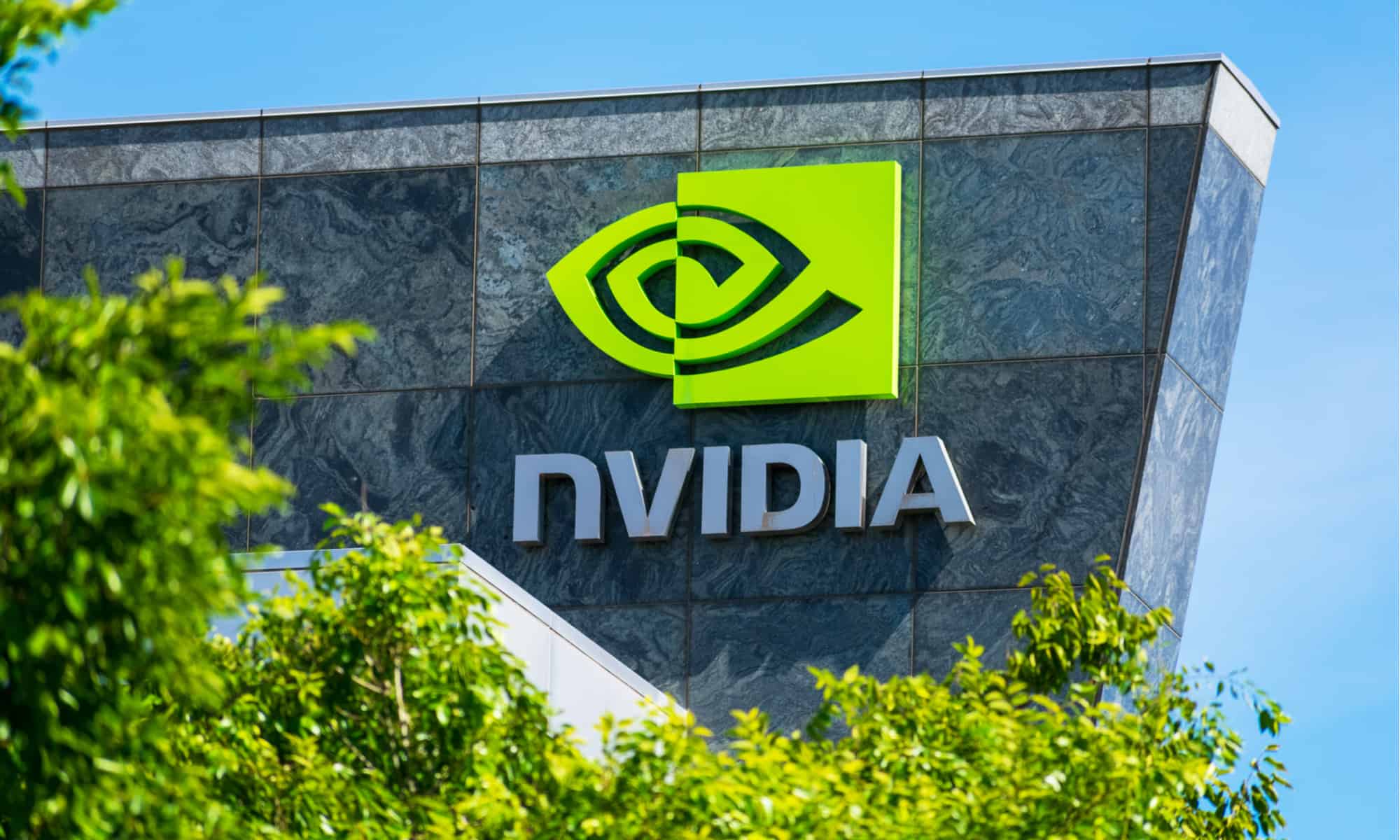 WASHINGTON — The U.S. Shares of Nvidia, already one of the most valuable businesses in the world, soared Thursday after the chipmaker forecasted a massive increase in revenue, indicating how dramatically the expanding use of artificial intelligence might transform the computer sector.
After a 25% rise in early trade, the California corporation is on its way to joining the exclusive club of $1 trillion companies like Alphabet, Apple, and Microsoft.
The developer of graphics chips for gaming and artificial intelligence posted a quarterly profit of more than $2 billion and revenue of $7 billion late Wednesday, above Wall Street projections.
However, Wall Street was caught off stride by its projections for $11 billion in sales this quarter. It's a 64% increase over the same period last year and far above the $7.2 billion industry analysts predicted.
"It appears that the new gold rush has begun, and NVIDIA is selling all the picks and shovels," wrote Susquehanna Financial Group's Christopher Rolland and Matt Myers on Thursday.
Chipmakers throughout the world were dragged along. Taiwan Semiconductor increased by 3.5%, while SK Hynix in South Korea rose by 5%. ASML, situated in the Netherlands, increased by 4.8%.

The U.S. Shares of Nvidia are already one of the most valuable businesses in the world.
Jensen Huang, creator and CEO of Nvidia, stated that the world's data centers require a makeover due to the transformation that AI technology will bring.
"The world's $1 trillion data center is nearly entirely populated by (central processing NVIDIA units) today," Huang remarked. "And $1 trillion, $250 billion a year, it's growing, but over the last four years, call it $1 trillion in infrastructure installed, and it's all based on CPUs and dumb NICs." It is essentially unaccelerated."
AI chips are intended to conduct artificial intelligence NVIDIA tasks more quickly and efficiently. While general-purpose processors, such as CPUs, can be utilized for lesser AI activities, they are "becoming less and less useful as AI advances," according to 2020 research from Georgetown University's Centre for Security and Emerging Technology.
"Because of their unique features, AI chips are tens or even thousands of times faster and more efficient than CPUs for training and inference of AI algorithms," the paper continues, saying that AI chips can also be more cost-effective than CPUs because of their higher efficiency.
According to analysts, Nvidia could be an early indicator of how AI will impact the tech sector.
"Last night, Nvidia gave jaw-dropping robust guidance that will be heard around the world and shows the historical demand for AI happening now in the enterprise and consumer landscape," stated Wedbush analyst Dan Ives. "We would point any investor calling this an AI bubble to this Nvidia quarter, particularly guidance, which cements our bullish thesis around AI and speaks to the 4th Industrial Revolution now on the horizon with AI."
SOURCE – (AP)
China Defends Ban On US Chipmaker Micron in 2023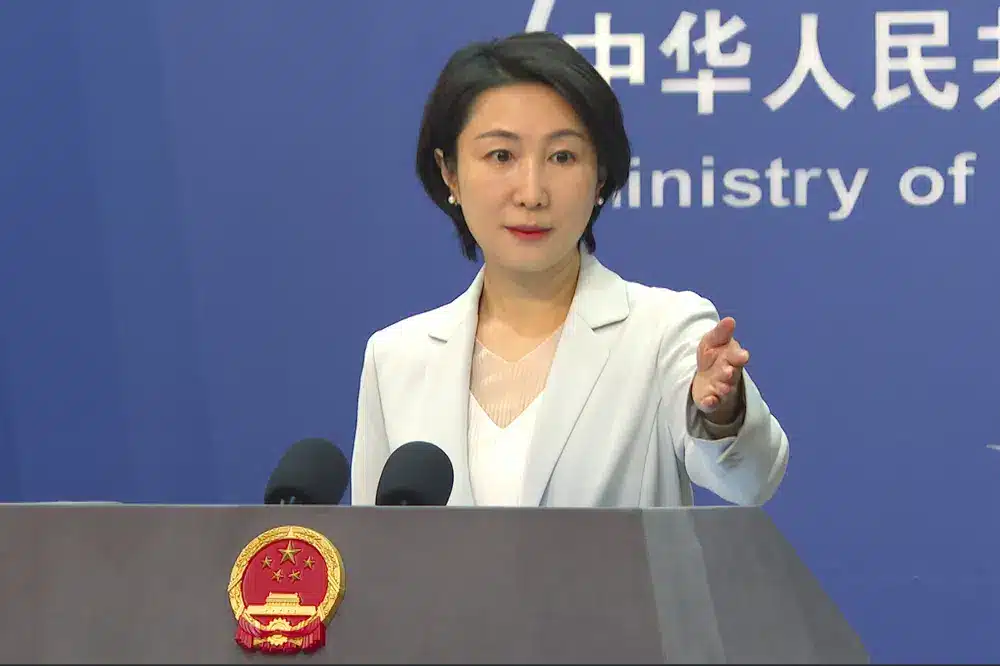 BEIJING, China – The Chinese government defended its restriction on using components from US memory chipmaker Micron Technology Inc. in some computer systems on Wednesday after Washington raised concern, escalating tensions over technology and security.
The security examination of Micron products was "conducted in accordance with the law," according to Mao Ning, a foreign ministry official.
On Sunday, the Chinese Cyberspace Administration stated that Micron goods pose unspecified security threats but provided no further details. It barred them from using computers that handled sensitive data.
This came after the United States, Japan, and the Netherlands barred China's access to advanced processor chip technology on security grounds, at a time when the governing Communist Party is threatening to attack Taiwan and is becoming more belligerent towards its Asian neighbors.
"China's cybersecurity review does not target any specific countries or regions," Mao explained. "We do not exclude technologies and products from any country."
Supply disruptions and missed sales revenue have harmed businesses on both sides.
Washington and its allies' restrictions on access to chips and methods for making them deter China's ambitions to create its semiconductor sector. Potential sales to Chinese smartphone makers, chip foundries, and other clients have cost US vendors billions.

The Chinese government defended its restriction on using components from US memory chipmaker Micron Technology Inc.
Mao said the US had put security limitations on over 1,200 Chinese enterprises "without any factual basis." She accused Washington of exploiting national security to "unreasonably suppress Chinese companies."
"This is economic coercion, and it is unacceptable," Mao declared.
According to State Department spokeswoman Matthew Miller, the US administration is "engaging directly" with Beijing to "make our view clear" on the Micron embargo.
"We have very serious concerns," Miller added. He stated of China, "This action appears inconsistent with the PRC's assertions that it is open for business and committed to a transparent regulatory framework."
According to Micron's chief financial officer, Mark Murphy, the company would work with the Chinese authorities to assess the ban's impact.
"We remain unclear as to what security concerns exist," Murphy said during a JP Morgan technology industry conference call. "We have received no customer complaints about the security of our products."
According to Murphy, Micron expects to lose sales similar to a single-digit percentage of total revenue, but the exact figure will depend on which customers and products are affected.

The Chinese government defended its restriction on using components from US memory chipmaker Micron Technology Inc.
Foreign Minister Qin Gang urged his Dutch counterpart on Tuesday for access to chipmaking technology that has been restricted for security reasons.
China requires a machine that uses ultraviolet light to etch minuscule circuits on next-generation chips and is only available from one Dutch manufacturer, ASML Holding NV. Without it, the ruling party's aspirations to build semiconductors for cellphones, artificial intelligence, and other cutting-edge applications will be hampered.
"China has serious concerns about this," Qin said. "We should work together to jointly protect the normal trade order between us" and "keep global industrial and supply chains stable."
Wopke Hoekstra, the Dutch minister, stated that he "shared our national security concerns" but provided no indication that his government's position had altered.
SOURCE – (AP)