American Idol Finalist Willie Spence, 23 Dies in Car Crash
According to the Tennessee Highway Patrol, Willie Spence, a former finalist on ABC's "American Idol," died Tuesday in a car crash. He was 23.
A preliminary report from the Tennessee Highway Patrol found that Spence's Jeep Cherokee was driving east along Interstate 24 in Marion County at about 4 p.m. Tuesday when it left the roadway and hit the back of a tractor-trailer that had pulled off onto the shoulder.
The report said that Spence, who was from Dunwoody, Georgia, was wearing a seatbelt at the time of the crash.
The driver of the truck was not injured. No charges have been filed in the crash, according to the report.
Spence had come in second place in Season 19 of "American Idol," aired last year.
In a statement posted to the "American Idol" Twitter account, the show said it was "devastated."
"He was a true talent who lit up every room he entered and will be deeply missed," the statement said. "We send our condolences to his loved ones."
Luke Bryan, a country music star and judge on "American Idol," also paid tribute to Spence on Twitter.
"Willie did light up every room he walked into," he wrote. "He could change the mood instantly when he started singing. He will truly be missed."
Katharine McPhee Foster, who mentored Spence and sang with him on the show, shared the news of his death on her Instagram account late Tuesday night.
"Life is so unfair, and nothing is ever promised," she wrote. "God rest your soul Willie. It was a pleasure to sing with you and to know you."
George Maharis, Star Of TV's 'Route 66' In The 1960s, Dies At 94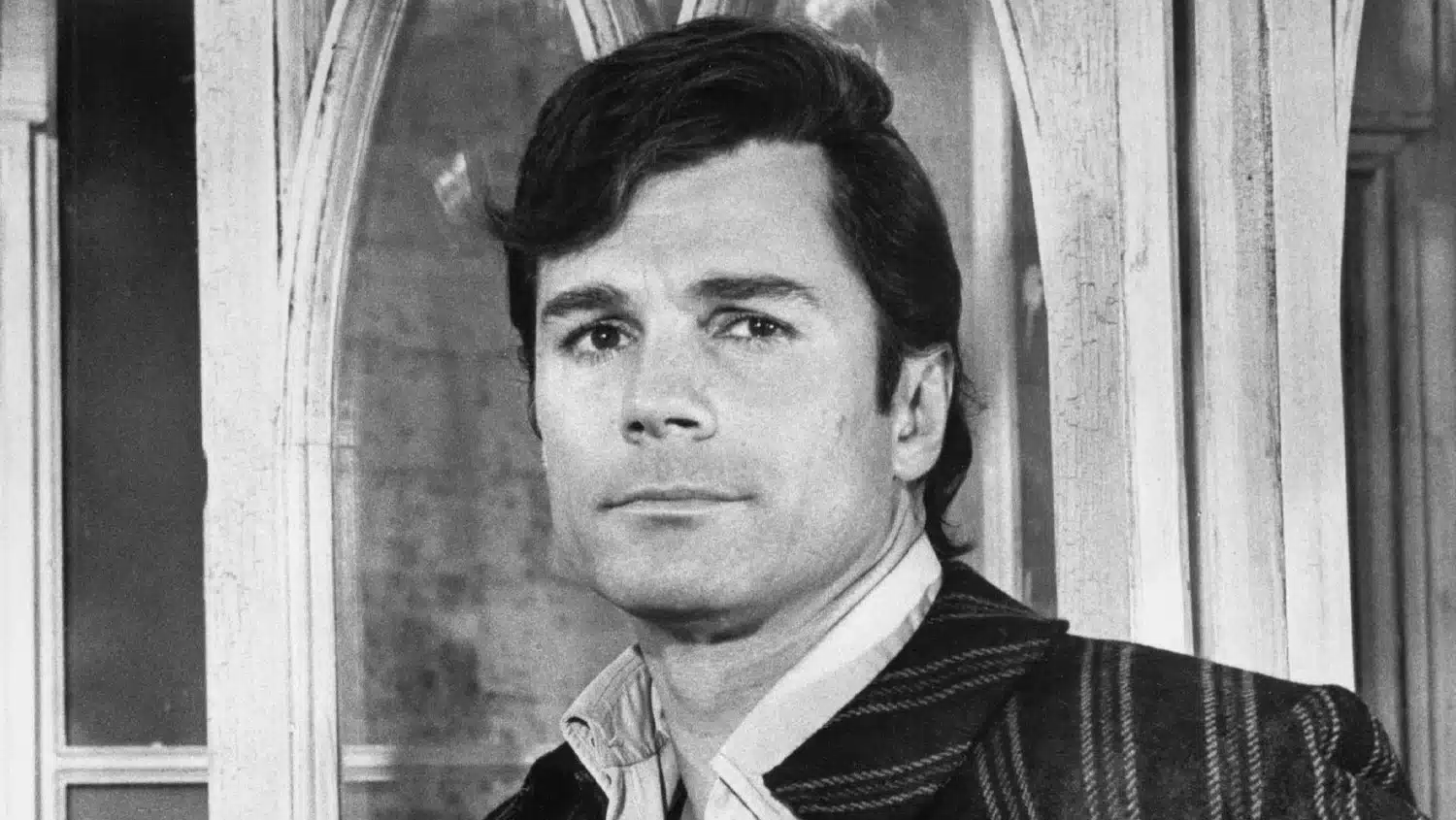 L.A. — Stage actor George Maharis, known for his good rugged features and cult status among 1960s American youth when he starred in the famous T.V. series "Route 66," has passed away.
Caretaker and friend Marc Bahan announced Maharis' death on Facebook on Wednesday. Maharis died of hepatitis at his Beverly Hills, California, home, according to Bahan's account in the Hollywood Reporter, which first reported his death. He was 94.
In "Route 66," Maharis portrayed Buz Murdock, a tough guy from New York City's Hell's Kitchen. Martin Milner, who passed away in 2015, played Tod Stiles, a privileged young man whose father's death left him with nothing but a brand-new Corvette.
They chose to take what Steinbeck author John called "The Mother Road." New adventures in different cities each week kept viewers glued to their screens.
The episodes of "Route 66" were unusual in that they were shot in different cities and towns for each installment. Stars of the future, including Robert Redford, James Caan, Robert Duvall, and Alan Alda, all made cameo appearances in their early careers.
The legendary roadway stole the event even more so than Maharis and Milner. Once connecting Chicago to the Pacific Ocean without a break, it was celebrated as a key factor in the westward mass movement in the United States throughout the 20th century but has since been bypassed in favor of larger, quicker interstates.

Maharis died of hepatitis at his Beverly Hills, California, home, according to Bahan's account in the Hollywood Reporter, which first reported his death. He was 94.
In addition to allegedly being influenced by Jack Kerouac's "On the Road," the novel "Route 66" also created a popular musical piece by composer Nelson Riddle. The song "(Get Your Kicks On) Route 66," which is more well-known, has nothing to do with the show.
After the third season (the show continued for one more without him), Maharis left and never again attained the same fame.
In Quentin Tarantino's 2019 film "Once Upon a Time in Hollywood," Leonardo DiCaprio's character, Rick Dalton, mentions that he and "Peppard, Maharis, and Chakiris" were all considered for the Steve McQueen role in "The Great Escape."
Maharis was born in New York to Greek immigrants and grew up in the notorious neighborhood of Hell's Kitchen. George's parents were restaurant owners, and they encouraged him to follow in their footsteps.
"I'm not gonna stay here," he remarked in a 2007 interview, summarising his upbringing in Hell's Kitchen. It's the voyage, the going, that matters most in life. In other words, I had to leave.

Maharis died of hepatitis at his Beverly Hills, California, home, according to Bahan's account in the Hollywood Reporter, which first reported his death. He was 94.
After harming his vocal cords in a singing accident, he pursued acting instead. After studying acting with Lee Strasberg and Sanford Meisner at the Actors Studio, he started performing in off-Broadway productions.
He became well-known after receiving rave reviews for his roles in Edward Albee's "Zoo Story" and on the T.V. drama "Naked City." With some previous acting experience under his belt (including a little part in "Exodus" in 1960), he was cast in "Route 66."
After Maharis left the show, he began appearing in films, including "Quick Before It Melts," "The Satan Bug," and "Sylvia." "A Deal in Death." The Occurrence. Also known as "The Desperadoes" and "Land Raiders."
Returning to regular television in 1970 with "The Most Deadly Game," he played a criminologist on the show for a single season.
In the decades that followed, Maharis continued acting, making appearances in shows like "Fantasy Island," "The Bionic Woman," and "Murder, She Wrote," as well as films like "Disaster in the Sky," "Crash of Flight 401," and "Death in Space."
SOURCE – (AP)
2023: Where Mama June Shannon Stands With Her Daughters After Family Tension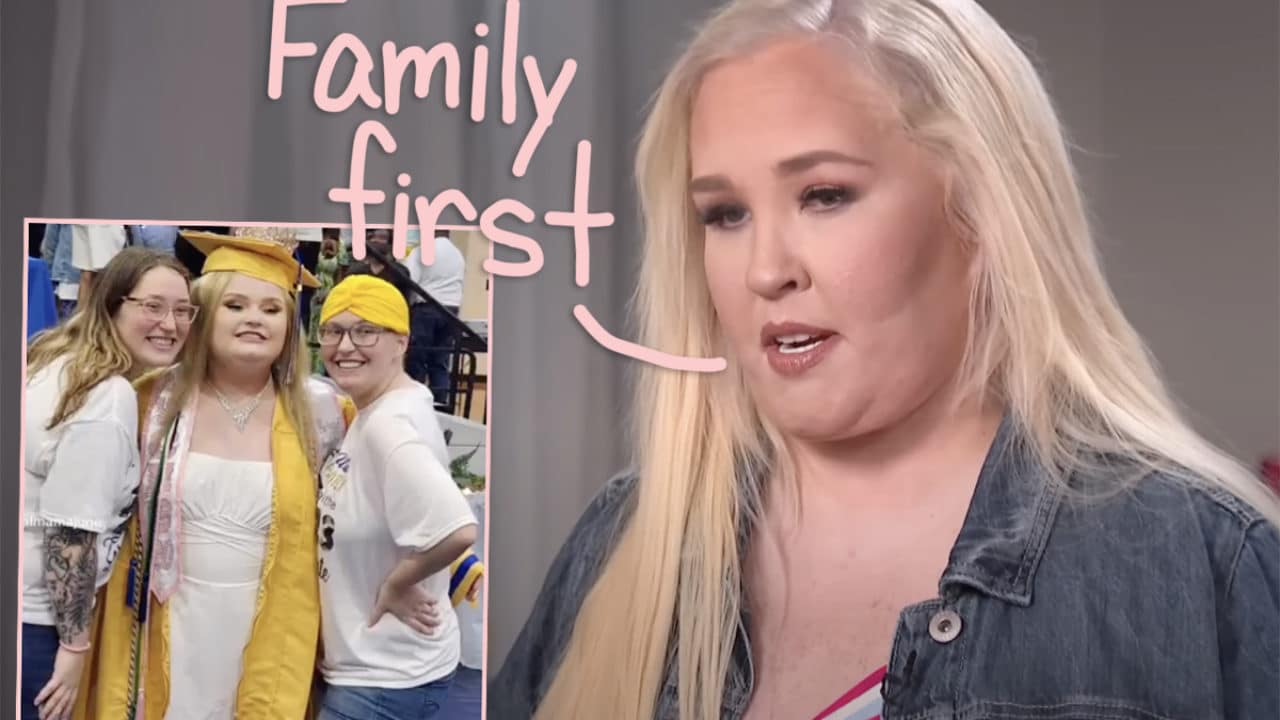 Mama June Regrets $1 Million Drug Purchase, She Says
A family update from Mama June Shannon herself!
After a year of escalating tensions with her children, the reality show mom made her daughter Lauryn "Pumpkin" Efird Alana "Honey Boo Boo" Thompson's sole legal guardian in May of last year. The difficult time served as a wake-up call for June, prompting her to work towards mending the broken bonds within the family.
Anna "Chickadee" Cardwell, the eldest daughter, is currently facing stage 4 cancer, and her mother, June, has remarked that the family is pulling together and "fighting one of the biggest fights [we] have ever fought in our whole entire life."
"We are in each other's lives," she told Francesca Amiker. To paraphrase, "We're going through a lot right now."
The 43-year-old emphasized, though, that "We're doing it day by day."
She said, "We're just doing it all together," adding, "and we're trying to fight the storm all together."

A family update from Mama Shannon herself!
Fans can see how June and the daughters come to an accord in the most recent season of WEtv's Mama: Family Crisis, which premieres every Tuesday on the AMC streaming service ALLBLK.
"It's real life," June declared. The problems we face as a family are universal and representative of the challenges all modern families face.
Mama's weight reduction, addiction, and run-ins with the authorities have all been featured in previous seasons of her show. The reality star knows that viewers will form strong impressions about her based on what they see, but she is unfazed by the feedback they provide.
"I know who I am," June affirmed her identity. You'd know I'm not like that person if you took the time to get to know me.
"They film a lot of our lives," she continued, "but cameras are not in our house 24 hours a day, seven days a week."
SOURCE – (AP)
Paul Walker's Brother Cody Names His Baby Boy After Late Actor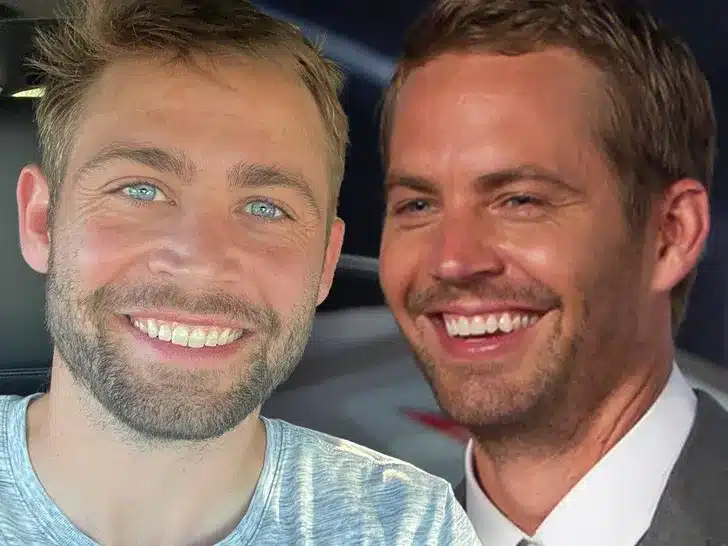 Paul Walker's brother paid the ultimate tribute to him.
His younger brother Cody Walker and his wife Felicia gave birth to a boy they called "Walker" over ten years after the tragic death of the Fast and Furious actor at age 40.
The couple chose Paul Barrett "Bear" Walker the day after their son was born on April 30, Cody revealed to People. The first photo of her newborn boy was posted by Felicia to Instagram a week later, and it showed Colt Knox Walker, 2, holding the infant.
Cody explained to People that "this November will mark 10 years since we lost my brother, Paul," adding, "and I just felt now was the appropriate time."
Cody and his wife have a 5-year-old daughter named Remi Rogue Walker, and he isn't the first member of the Walker family to carry on the name of the late actor.
Caleb Walker, their older brother who is 45 years old, and his wife Stephanie paid tribute to the late actor by naming their firstborn son Maverick Paul Walker, now 5 years old. They have a 16-month-old daughter named Everly Grace Walker.

Paul Walker's brother paid the ultimate tribute to him.
After having their last child, Cody and his brother Caleb decided to end their reproductive years and tell the world about it. Paul William Walker IV is the fourth generation of our family to bear that name. Despite swiftly surpassing our father in height, we nevertheless referred to him as "little Paul" or "Paul 4" inside the family. Having that name live on was significant to me.
Many people, not just the Walker brothers, have named their children after Paul. Paul's co-star in the Fast & Furious franchise, Vin Diesel, named his third daughter Pauline in 2015.
Over the years, Paul's loved ones have also made concerted efforts to preserve his memory in other ways. Cody and Caleb stepped in as his stand-ins and body double for Furious 7 after he died from injuries incurred in a vehicle crash.
Since then, they've shown their support for the Fast & Furious cast at various appearances, and Cody's annual FuelFest music and automotive festival has allowed him to reunite with the franchise's stars. Part of the revenues from this year's race, which will be held on June 3 at the Irwindale Speedway in California, will be donated to Reach Out Worldwide, the organization started by Paul and now led by Cody.
Cody told People that he thinks of Reach Out WorldWide "as a part of Paul that he left behind," and that "it's important to so many to see that part of his legacy live on."
SOURCE – (Enews)