Beyoncé Announces Renaissance World Tour, As Fans Brace For Ticket Rush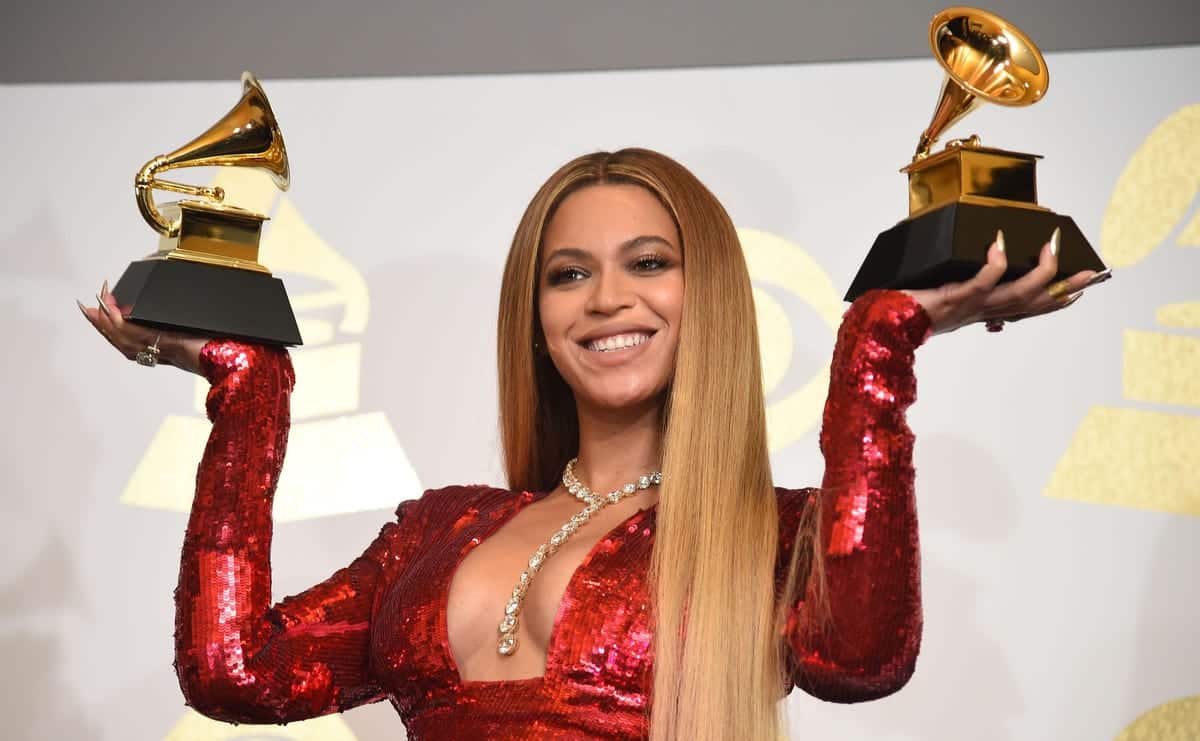 Beyoncé has announced a 43-city world tour supporting her critically acclaimed Renaissance album, which will include five UK dates.
The concerts will begin in Sweden on May 10 before moving to Cardiff's Principality Stadium a week later.
Additional UK dates will be held in Edinburgh on May 20, Sunderland on May 23, and London's Tottenham Hotspur Stadium on May 29 and 30.
Ticket sales for her first solo tour since 2016 are expected to be extremely high.
Pre-sales for the singer's UK shows will begin on Thursday at 10:00 a.m. GMT, followed by a general sale on Tuesday.

Beyonce Fans Brace For Ticket Master Sales
Before ticket pre-sales begin on Monday in North America, fans are asked to register for Ticketmaster's Verified Fan process, which the company claims will filter out touts.
Those who have registered will be put through a "lottery-style process" if demand exceeds the number of available tickets.
Politicians in the United States, who are already investigating Ticketmaster for the botched sale of Taylor Swift's Eras tour, will be watching how the systems handle Beyoncé's concerts.
Beyoncé performed her first headlining concert in four years last week at the opening of a luxury hotel in Dubai, but she did not perform any new material.
She was reportedly paid $24 million (£19.4 million) for the one-time performance, but she was criticized for doing it in a country where homosexuality and gender reassignment are illegal.

Beyonce Wrote The Album During The Pandemic
Critics said that this went against the message of her most recent album, which celebrates black and queer dance culture.
During the pandemic, Beyoncé wanted the album to be "a place to dream and find escape." She filled her songs with samples and references to club music, from Nile Rodgers' Studio 54 disco grooves and Grace Jones' imperious soul to less well-known movements like bounce and dancehall.
Exclaim magazine called it "the sound of a once-in-a-generation superstar at the top of her game," and the Guardian called it "a breath-taking, maximalist tour de force."
Beyoncé has avoided making music videos for the album, so the Renaissance tour will be the first opportunity for fans to see her visual interpretations of songs like Break My Soul, Alien Superstar, and Cuff It.

Nominated For Nine Awards
The former Destiny's Child member could reveal more details at the Grammys this weekend, where she is nominated for nine awards, including album of the year.
In October, the singer hinted at a world tour when she raffled off tickets to a show at the fifth annual Wearable Art Gala.
Images from the auction revealed that the "unique" prize, valued at $20,000 (£16,200), included:
First-class plane tickets.

A three-night hotel stay.

Two concert tickets.

A guided backstage tour led by Beyoncé's mother.
SOURCE – (BBC)
John Wick: Chapter 4 Ending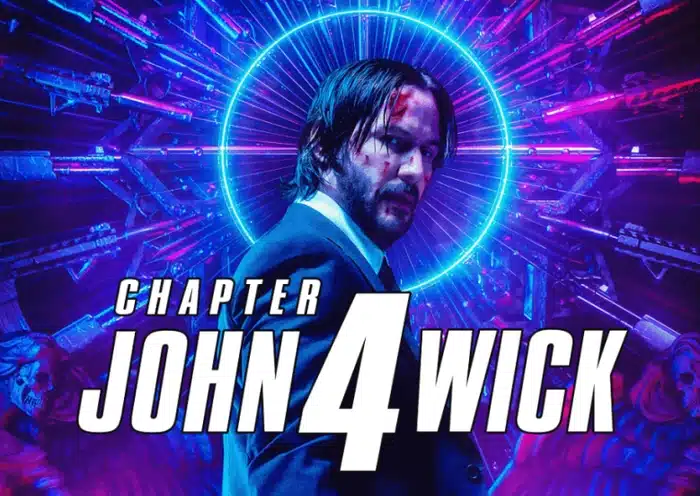 For fans, John Wick: Chapter 4's conclusion was a surprise.
Wick defeats the evil Marquis Vincent de Gramont (Bill Skarsgard) in a dramatic duel, although he appears to be mortally wounded after taking one too many shots. He says the name of his late wife, "Helen," who passed away in the first scene of the 2014 film John Wick. Winston (Ian McShane) stands at Wick's grave in the movie's concluding scene after he appears to pass away.
A fan approached the director Chad Stahelski and the star Keanu Reeves about the movie's ending when it had just debuted at the South by Southwest Film & TV Festival.
We got to make another movie due to Chapter Three's audience response, and we wondered, "What was the Why?" Reeves appears to be referring to the main purpose of Chapter 4 when he says this. "And as Chad and I were chatting, the Why? Was death, namely the death of John Wick. John Wick the film aimed for him to find some measure of liberation or calm. Let's do another one can't be the only response. In essence, it was about death or a method of dying. 'The Hagakure' greatly inspired us.

And as Chad and I were chatting, the Why? Was death, namely the death of John Wick
Stahelski mentions that the Hagakure is a Japanese code of ethics. Hagakure: The Book of the Samurai is devoted to its principles and calls itself "a practical and spiritual guide for a warrior."
According to Stahelski, "we kind of took the way of dying — or the way we live well to die well — as the theme."
When asked which sequence in the movie he liked best, Reeves cited Wick's climactic exchange. "Maybe him at the end on the stairs," he continues, "if I just looked at from [John's perspective] John Wick." "When he calls me Helen. After filming the [big fight on the other set of stairs] and about eight years into the job, that part was [a moving nod] to the past for me.

John Wick could have pulled it off earlier; why would he wait until the very end?
Stahelski had planned to film the fourth and fifth episodes back-to-back before the outbreak. Later, the filmmakers notified the media that they were waiting and watching. A post-credits scene provides the possibility for a spinoff centered on Rina Sawayama's Akira and Caine, played by Donnie Yen.
While Reeves and Stahelski seemed pretty certain that Baba Yaga was dead, the editing of Chapter 4's final moments leaves just enough room for interpretation (Wick isn't explicitly shown dead) should the filmmakers choose to bring him back John Wick with a faked-his-own-death revelation. However, doing so would weaken the impact of the Chapter 4 ending and be illogical (if John Wick could have pulled it off earlier, why would he wait until the very end?
A prequel set before Wick retired to start a family is another option, should Reeves decide to take on the role again. However, this would need Wick to play a much younger version of the character than we've ever seen. Reeves was told by an SXSW audience member that he doesn't appear to age, which is a blessing. Yeah, man, I get old," Reeves said groggily. "Man, it's happening."
SOURCE – (HR)
Bad Bunny's Ex-Girlfriend Files Lawsuit Seeking $40M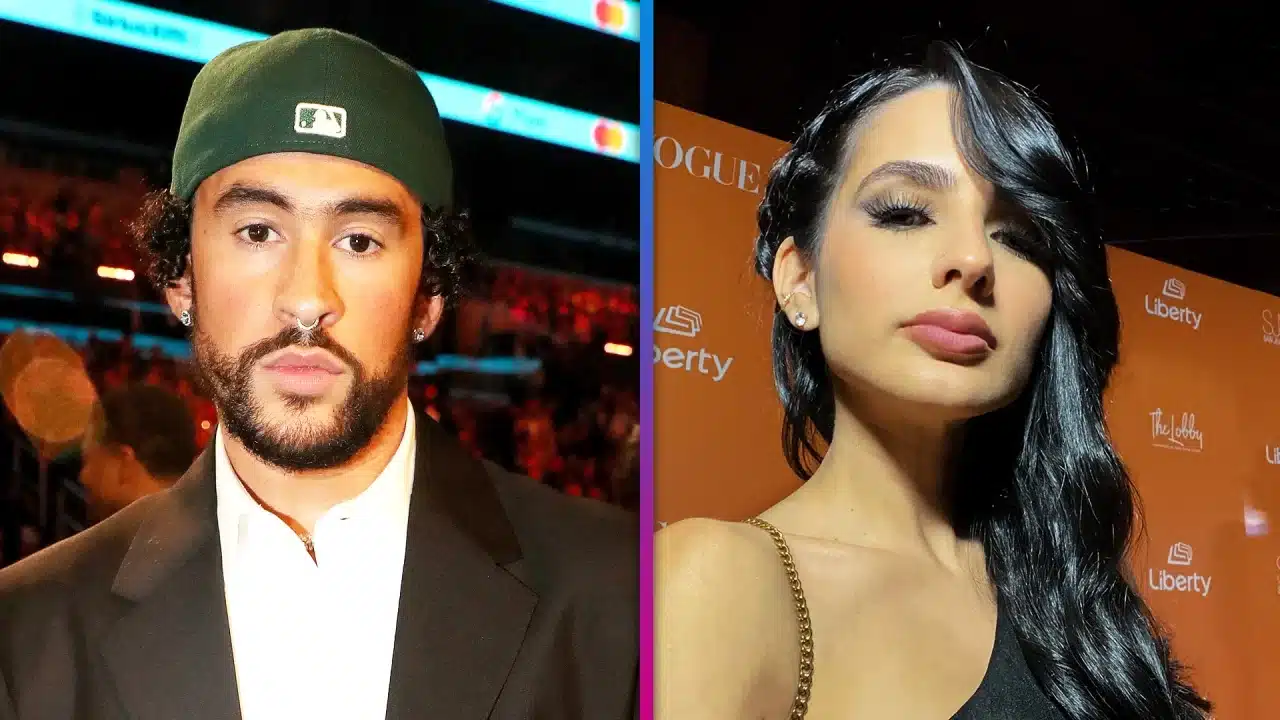 Puerto Rico's San Juan — A well-known voice recording that Bad Bunny's ex-girlfriend offered the singer before he rose to fame is the basis of her lawsuit against the celebrity for at least $40 million.
Carli De La Cruz Hernández alleged in a lawsuit submitted this month in a Puerto Rico court that her voice and the phrase she coined are being exploited without her permission. Her breathy "Bad Bunny, baby" recording was utilized in two of the artist's tracks.
According to the lawsuit, the word was used in the song "Pa Ti," which has more than 355 million views on YouTube and more than 235 million Spotify plays, originally reported by online Puerto Rican news outlet Noticel. It was also used in the song "Dos Mil 16," which has received over 60 million YouTube views and 280 million Spotify plays.
According to the lawsuit, De La Cruz's "distinguished voice" was also exploited without permission for songs, recordings, promotions, international concerts, television, radio, and other musical and social media platforms.
Since then, thousands have left comments about the 'Bad Bunny, baby' on Carliz's social media accounts and whenever she enters a public space. According to the lawsuit, this has led to De La Cruz's ongoing feelings of worry, agony, intimidation, overwhelm, and anxiety.
The manager of Bad Bunny, Noah Kamil Assad Byrne, whose true name is Benito Martnez Ocasio, is also being sued.

An inquiry for a reaction from Assad and from Bad Bunny's agents was not immediately answered.
Martnez and De La Cruz started dating in 2011. A year later, they started working at a nearby supermarket while attending classes at the University of Puerto Rico in the north coastal town of Arecibo. According to the lawsuit, Martnez was continuously writing songs and rhythms at that time and would consult with De La Cruz, who was also in charge of planning his parties and managing invoices and contracts, for advice.
2015 saw the invention of the phrase "Bad Bunny, baby," and Martnez requested that De La Cruz record herself repeating it. According to the lawsuit, she emailed it to him after doing so in a restroom one day while staying with a friend because that place was the least noisy.
Martnez proposed to De La Cruz on January 1st, and they set a July 2016 wedding date. However, Martnez was signed by Rimas Entertainment in April 2016. De La Cruz broke her engagement with Martnez in May 2016 after being admitted to the University of Puerto Rico's law school in the same year.
In 2017, they reconnected. However, they soon parted ways again.
Then, in May 2022, a Bad Bunny employee contacted De La Cruz and demanded to speak with her.
The representative allegedly told Martnez in that conversation, "I know you don't like to talk about Voldemort, but I need to ask you something," according to the lawsuit.
He made her a $2,000 offer to purchase her voice recording of her. After being asked to purchase it by someone at Rimas Entertainment, De La Cruz declined and said the track would be utilized in the upcoming album, "Un Verano Sin Ti," according to the lawsuit.
However, an agreement was never made, and the music was released without De La Cruz's approval, claiming a lawsuit.
SOURCE – (AP)
'Winnie the Pooh' Slasher Film Pulled From Hong Kong Cinemas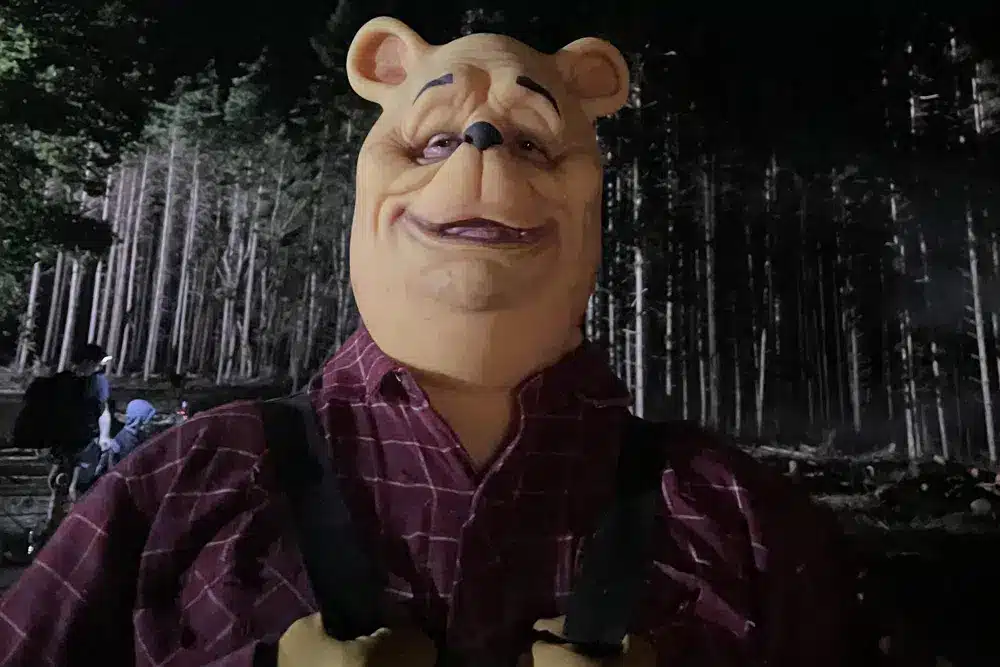 HONG KONG The abrupt cancellation of public screenings of a slasher movie starring Winnie the Pooh in Hong Kong on Tuesday sparked debates over the city's expanding censorship.
The release of "Winnie the Pooh: Blood and Honey" in Hong Kong and the neighboring Chinese territory of Macao on Thursday has been postponed with "great regret," the movie distributor VII Pillars Entertainment announced on Facebook.
The distributor theatres could not screen the movie as planned, but it was still determining the reason. The involved movie theatre chains did not immediately answer a request for comment.
The Winnie the Pooh character is regarded by many locals as a lighthearted jab at Chinese President Xi Jinping, and in the past, Chinese censors momentarily outlawed the bear's social media searches within the nation. Winnie the Pooh was also in the 2018 movie "Christopher Robin," which was refused distribution in China.
The movie's cancellation in Hong Kong has raised questions on social media about the territory's declining freedoms.
According to a report last week by VII Pillars Entertainment, the film was previously planned to be presented in roughly 30 Hong Kong theatres.
The Office for Film, Newspaper, and Article Administration declared that it had approved the movie and that local theatres' plans to show approved movies "are the commercial decisions of the concerned theatres." Regarding such arrangements, it declined to comment.

The release of "Winnie the Pooh: Blood and Honey" in Hong Kong
One cinema's initial Tuesday night screening has been postponed due to "technical reasons," the promoter announced on Instagram.
Kenny Ng, a professor at the academy of film at Hong Kong Baptist University, declined to speculate on the cause of the cancellation but pointed out that the process for stifling criticism looked to be using business judgments.
In 1997, Hong Kong, a former British colony, Winnie was handed back to China with the promise that its liberties would remain in line with Western norms. But after significant pro-democracy demonstrations in 2019, China enacted a national security law that silenced or imprisoned several dissidents.
The government increased regulations in 2021 and gave censors the go-ahead to prohibit movies they felt violated the broad rule.
According to Ng, censorship has increased in the city during the past two years, mostly targeting indie short films and other non-commercial motion pictures.
There are more taboos when there is a red line, he claimed.
SOURCE – (AP)