WWE Leaning In To Social Media Ahead Of Possible Sale
WWE, already the social media king of the ring will try to expand its online presence this year, with the $6.5 billion sports entertainment company hinting that it may sell itself.
WWE's flagship TikTok account surpassed 20 million followers during the most recent quarter, making it the first sports league to do so, and the company is launching three international TikTok accounts after the WWE Espaol TikTok handle reached nearly 2 million followers in its first year.
WWE's online presence is already extensive and does not appear to be slowing down.
According to Paul Levesque, the company's chief content officer and director, who wrestled as Triple H, its YouTube channel surpassed 92 million subscribers in the fourth quarter, making it one of only ten channels on the platform to surpass the 90 million subscriber mark.
The National Basketball Association has 19.8 million subscribers, the National Football League has 10.6 million, and Major League Baseball has 4.05 million.
One reason is that, unlike the NFL, NBA, and MLB, the WWE does not have an off-season. It produces new content from television shows, and premium live events all year, and its fans devour it.

WWE Is Trying To Make More Of A Presence For Itself
The company's online presence is so pervasive that it seeps into the social media posts of some of the world's most famous athletes.
Following the Kansas City Chiefs Super Bowl LVII victory over the Philadelphia Eagles, Kansas City Chiefs quarterback and MVP Patrick Mahomes posted a photo of himself on Twitter holding the Vince Lombardi trophy in one hand and a WWE belt in the other.
That photo has been viewed over 23 million times and is still growing.
According to Christopher Zook, chairman and chief investment officer of CAZ Investments, constant innovation combined with entertainment distinguishes WWE on social media platforms.
"It has consistently found ways to generate interest and keep up with changing consumer behavior," Zook said. "Their success has been built on their content's viral, fan-service nature."
Increased sports viewership has increased the value of organizations with a large following, pushing WWE to the front of the line for companies looking to expand into new areas, according to Zook, especially when reaching key demographics willing to spend.
And the platforms on which the WWE is focused are increasingly attracting a crowd with disposable income.
According to a Pew Research Center survey on social media use by U.S. adults in 2021, 95% of those between 18 and 29 use YouTube.

WWE Has Been Quick To Partner With Companys
According to Insider Intelligence, TikTok will overtake Facebook as the most-consumed social network among U.S. adults over 18 next year. According to the research firm, 18-to-24-year-old TikTok users in the United States will spend an average of one hour daily on the platform this year.
And WWE has been quick to partner with people with a large social media following, most recently with the personality of Logan Paul.
Three months after signing with WWE last year, Paul took out his phone and filmed himself leaping from the ropes onto Roman Reigns. Levesque said that video received over 40 million views across Paul's and WWE's social platforms in less than 24 hours, topping all social media posts for the Stamford, Connecticut-based company last year.
Last month's midair ring collision between Paul and wrestler Ricochet racked up another 26.5 million views across all platforms.
The company also promotes digital programming, such as "The Bump," a weekly show that can be viewed live on all of WWE's digital and social media platforms every Wednesday.
"Look for us to launch more digital original programming in 2023," Levesque said in a post-earnings conference call this month.
The test will be how potential buyers value WWE's social media presence and future potential.

However, Wall Street is very bullish on the entertainment company.
World Wrestling Entertainment Inc. shares have increased by 50% in the last year, even though all major U.S. stock markets have slumped.
Rumors of a sale intensified late last year when WWE founder Vince McMahon returned to the company and joined the board of directors after a brief retirement.
"Given the rapidly evolving media landscape in which more and more companies are seeking to own the intellectual property offered on their streaming platforms – I firmly believe that the best thing to do for WWE's shareholders and other stakeholders is to undertake a comprehensive review of strategic alternatives," McMahon wrote in a letter dated Dec. 20 but published in January.
CAZ Investments' Zook believes that potential buyers know social media has altered the equation.
"When you combine the staying power of live sporting events with the rapid growth of subscription-based content and an expansive social media presence, it's easy to see why sports franchises like the WWE are becoming a more appealing asset to own," Zook said.
SOURCE – (AP)
Gwyneth Paltrow Ski Accuser Calls Utah Ski Crash 'Serious Smack'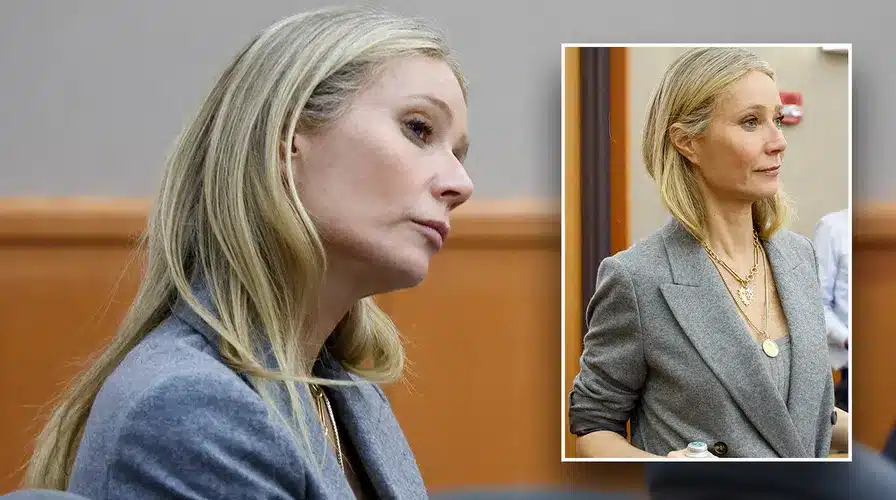 PARK CITY, Ute. The man suing Gwyneth Paltrow for a 2016 skiing accident at an upmarket Utah resort told a jury on Monday that the actress-turned-lifestyle blogger hit him from behind and sent him "absolutely flying."
"All I could see was a lot of snow." "And I didn't see the sky, but I was flying," said Terry Sanderson, 76, a retired optometrist, who described the impact as "a serious smack."
That contradicts Paltrow's testimony, and as the trial enters its second week, the jury has heard opposing tales. Sanderson, according to Paltrow, was uphill and hit her from behind. He's suing her for over $300,000, claiming she skied carelessly and that the incident permanently damaged his personality.
Paltrow testified on Friday that Sanderson hit her gently from behind, but the incident worsened as the two went down the novice slope. She added that his skis went between her legs, causing her to fear as she heard a man sigh behind her. Paltrow appeared in court on Monday.
Sanderson remembered a screaming woman skidding out of control and slamming into him in the rear. Craig Ramon, another skier who claims to be the only eyewitness to the accident, testified last week that he witnessed Paltrow collide with Sanderson.
Regardless of who hit who, both parties agreed that the two fell, and Paltrow landed on top of Sanderson. Paltrow's attorneys have challenged the extent of Sanderson's injuries and post-crash disorientation, but both parties agree the impact resulted in four broken ribs and a concussion.
Sanderson was moved to tears several times during his testimony on Monday, especially when he appeared unable to focus or remember things.

The fancy mountain must be equipped with a helmet camera because they are commonplace at ski resorts
His legal team attempted to depict his bewilderment and memory lapses as evidence of brain injury. Paltrow's lawyers used it to call into question his credibility as a witness.
Sanderson's testimony also raised new concerns regarding the possibility of a GoPro helmet camera recording the crash. Though no video was shown in court, attorneys frequently questioned witnesses about an email one of his daughters sent that said, "I also can't believe this is all on GoPro."
Shae Herath that daughter said this week that her statements were speculative, implying that someone on the fancy mountain must be equipped with a helmet camera because they are commonplace at ski resorts.
Paltrow's attorneys have continued to raise concerns about what happened to the footage Sanderson and his family members mentioned.
On Monday, it became evident that the potentially explosive evidence would not detonate.
Judge Kent Holmberg stated that online sleuths discovered the link, and its contents would be used as evidence. It didn't include any GoPro footage. Instead, it was a conversation amongst Sanderson's ski group members in which Ramon — the man claiming to be the crash's lone eyewitness — stated that Paltrow had plowed into Sanderson on the day of the crash.
"Terry was struck unconscious. "That was a bad hit to the head!" Ramon penned a letter. "I saw the hit." Terry had no idea what his name was."
The exchange revealed that Ramon believed Paltrow collided with Sanderson years before any lawsuit was filed. It also demonstrates that Sanderson and those skiing with him recognized Paltrow as the woman in the collision.

Simulations of how they believed the collision occurred, with high enough clarity to depict trees, children's ski jackets
Paltrow's defense team had an equal opportunity to present their case after Sanderson's counsel called witnesses for four and a half days. They brought one of her family's four ski instructors to the stand on Monday afternoon. Attorneys indicated Monday that Paltrow's two teenage children, Moses and Apple, would have their depositions read into the record later this week rather than testifying in court.
Jurors sat spellbound as Paltrow's attorneys showed computer-animated simulations of how they believed the collision occurred, with high enough clarity to depict trees, children's ski jackets, and different vantage points.
The defense called Eric Christiansen, a mustachioed 40-year experienced ski instructor teaching Paltrow's family at Deer Valley Resort on the day of the crash, as their first witness. He claimed he was monitoring most of the mountain when Sanderson and Paltrow crashed and didn't see the impact but did observe what transpired just before and after.
Christiansen said that Paltrow was doing "short radius turns" while Sanderson was skiing down the groomed run "edge to edge" and "quite dynamically" in testimony that veered into skiing technique instruction.
He recalled Paltrow landing on top of Sanderson because he approached and removed her skis, then Sanderson's.
"I believe you told me once that if a soccer player takes out someone's legs, they're underneath," Paltrow's lawyer, Steve Owens, said as he questioned her about the accident.
Paltrow's lawyers intend to call a slew of medical specialists to testify against the neurologists, radiologists, and psychologists recruited by Sanderson's team.
The trial has also touched on wealthy people's habits and interests, such as Sanderson and Paltrow, and the power — and burden — of notoriety. The amount of money at stake for both parties is modest compared to the standard legal costs of a multiyear case, expert witnesses, a private security detail, and high-resolution animation.
Throughout the first five days of the trial, much of the questioning focused on Sanderson's reason for suing Paltrow. Her lawyers claim the case is an attempt by an "obsessed" individual to take advantage of Paltrow's wealth and reputation. Sanderson's lawyers have attempted to portray Paltrow as a carefree movie star who harmed an elderly man and cannot accept responsibility for the consequences.
"No one believed how serious my injuries were," said Sanderson, who had previously enjoyed wine tasting and international travel. "There were numerous insults added to that single incident."
SOURCE – (AP)
John Wick: Chapter 4 Ending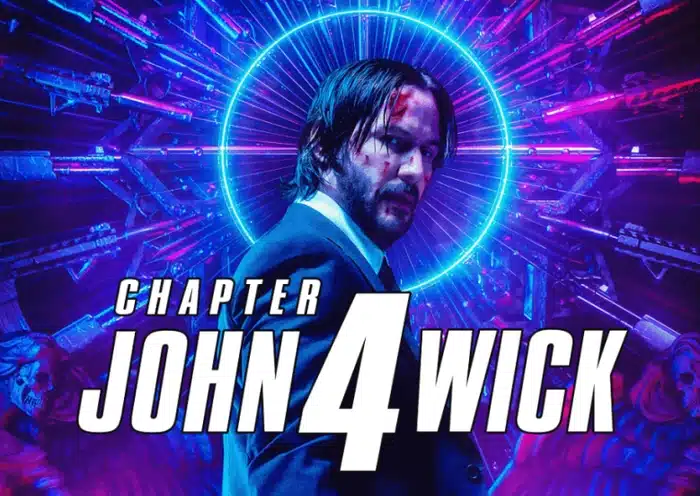 For fans, John Wick: Chapter 4's conclusion was a surprise.
Wick defeats the evil Marquis Vincent de Gramont (Bill Skarsgard) in a dramatic duel, although he appears to be mortally wounded after taking one too many shots. He says the name of his late wife, "Helen," who passed away in the first scene of the 2014 film John Wick. Winston (Ian McShane) stands at Wick's grave in the movie's concluding scene after he appears to pass away.
A fan approached the director Chad Stahelski and the star Keanu Reeves about the movie's ending when it had just debuted at the South by Southwest Film & TV Festival.
We got to make another movie due to Chapter Three's audience response, and we wondered, "What was the Why?" Reeves appears to be referring to the main purpose of Chapter 4 when he says this. "And as Chad and I were chatting, the Why? Was death, namely the death of John Wick. John Wick the film aimed for him to find some measure of liberation or calm. Let's do another one can't be the only response. In essence, it was about death or a method of dying. 'The Hagakure' greatly inspired us.

And as Chad and I were chatting, the Why? Was death, namely the death of John Wick
Stahelski mentions that the Hagakure is a Japanese code of ethics. Hagakure: The Book of the Samurai is devoted to its principles and calls itself "a practical and spiritual guide for a warrior."
According to Stahelski, "we kind of took the way of dying — or the way we live well to die well — as the theme."
When asked which sequence in the movie he liked best, Reeves cited Wick's climactic exchange. "Maybe him at the end on the stairs," he continues, "if I just looked at from [John's perspective] John Wick." "When he calls me Helen. After filming the [big fight on the other set of stairs] and about eight years into the job, that part was [a moving nod] to the past for me.

John Wick could have pulled it off earlier; why would he wait until the very end?
Stahelski had planned to film the fourth and fifth episodes back-to-back before the outbreak. Later, the filmmakers notified the media that they were waiting and watching. A post-credits scene provides the possibility for a spinoff centered on Rina Sawayama's Akira and Caine, played by Donnie Yen.
While Reeves and Stahelski seemed pretty certain that Baba Yaga was dead, the editing of Chapter 4's final moments leaves just enough room for interpretation (Wick isn't explicitly shown dead) should the filmmakers choose to bring him back John Wick with a faked-his-own-death revelation. However, doing so would weaken the impact of the Chapter 4 ending and be illogical (if John Wick could have pulled it off earlier, why would he wait until the very end?
A prequel set before Wick retired to start a family is another option, should Reeves decide to take on the role again. However, this would need Wick to play a much younger version of the character than we've ever seen. Reeves was told by an SXSW audience member that he doesn't appear to age, which is a blessing. Yeah, man, I get old," Reeves said groggily. "Man, it's happening."
SOURCE – (HR)
Bad Bunny's Ex-Girlfriend Files Lawsuit Seeking $40M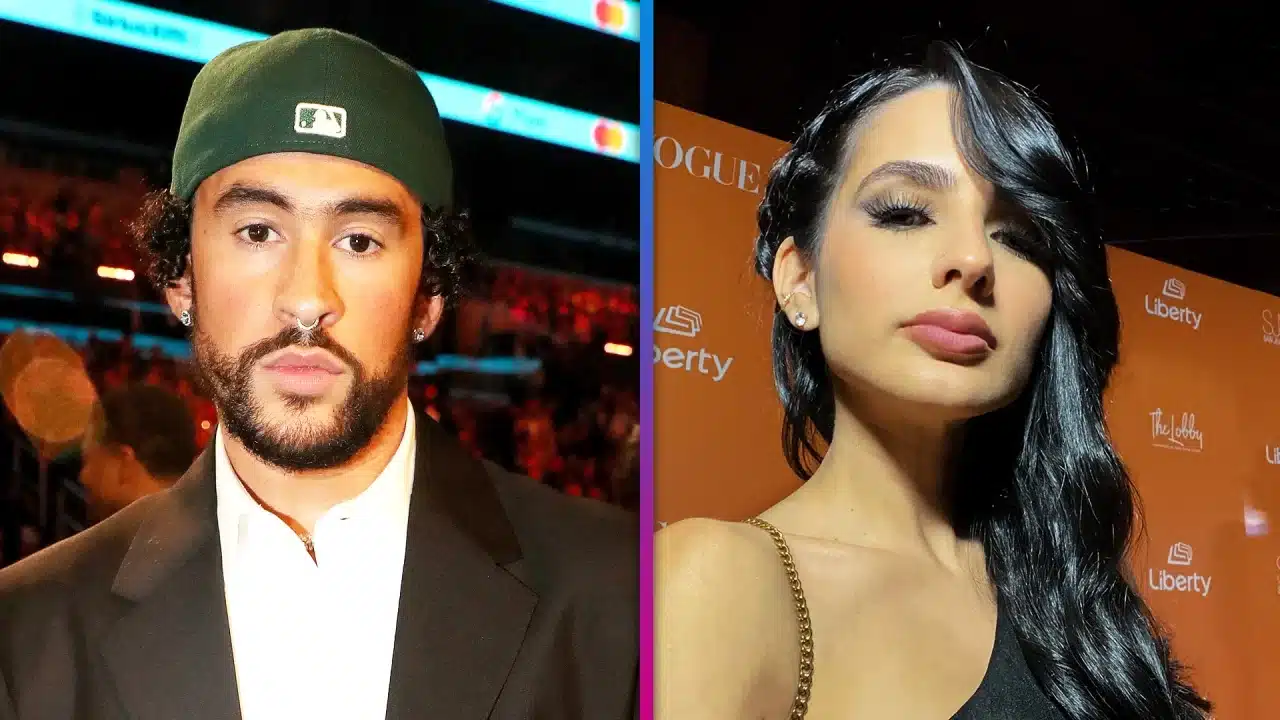 Puerto Rico's San Juan — A well-known voice recording that Bad Bunny's ex-girlfriend offered the singer before he rose to fame is the basis of her lawsuit against the celebrity for at least $40 million.
Carli De La Cruz Hernández alleged in a lawsuit submitted this month in a Puerto Rico court that her voice and the phrase she coined are being exploited without her permission. Her breathy "Bad Bunny, baby" recording was utilized in two of the artist's tracks.
According to the lawsuit, the word was used in the song "Pa Ti," which has more than 355 million views on YouTube and more than 235 million Spotify plays, originally reported by online Puerto Rican news outlet Noticel. It was also used in the song "Dos Mil 16," which has received over 60 million YouTube views and 280 million Spotify plays.
According to the lawsuit, De La Cruz's "distinguished voice" was also exploited without permission for songs, recordings, promotions, international concerts, television, radio, and other musical and social media platforms.
Since then, thousands have left comments about the 'Bad Bunny, baby' on Carliz's social media accounts and whenever she enters a public space. According to the lawsuit, this has led to De La Cruz's ongoing feelings of worry, agony, intimidation, overwhelm, and anxiety.
The manager of Bad Bunny, Noah Kamil Assad Byrne, whose true name is Benito Martnez Ocasio, is also being sued.

An inquiry for a reaction from Assad and from Bad Bunny's agents was not immediately answered.
Martnez and De La Cruz started dating in 2011. A year later, they started working at a nearby supermarket while attending classes at the University of Puerto Rico in the north coastal town of Arecibo. According to the lawsuit, Martnez was continuously writing songs and rhythms at that time and would consult with De La Cruz, who was also in charge of planning his parties and managing invoices and contracts, for advice.
2015 saw the invention of the phrase "Bad Bunny, baby," and Martnez requested that De La Cruz record herself repeating it. According to the lawsuit, she emailed it to him after doing so in a restroom one day while staying with a friend because that place was the least noisy.
Martnez proposed to De La Cruz on January 1st, and they set a July 2016 wedding date. However, Martnez was signed by Rimas Entertainment in April 2016. De La Cruz broke her engagement with Martnez in May 2016 after being admitted to the University of Puerto Rico's law school in the same year.
In 2017, they reconnected. However, they soon parted ways again.
Then, in May 2022, a Bad Bunny employee contacted De La Cruz and demanded to speak with her.
The representative allegedly told Martnez in that conversation, "I know you don't like to talk about Voldemort, but I need to ask you something," according to the lawsuit.
He made her a $2,000 offer to purchase her voice recording of her. After being asked to purchase it by someone at Rimas Entertainment, De La Cruz declined and said the track would be utilized in the upcoming album, "Un Verano Sin Ti," according to the lawsuit.
However, an agreement was never made, and the music was released without De La Cruz's approval, claiming a lawsuit.
SOURCE – (AP)