2023: Amazon, Marriott And Others Vow To Hire Thousands Of refugees In Europe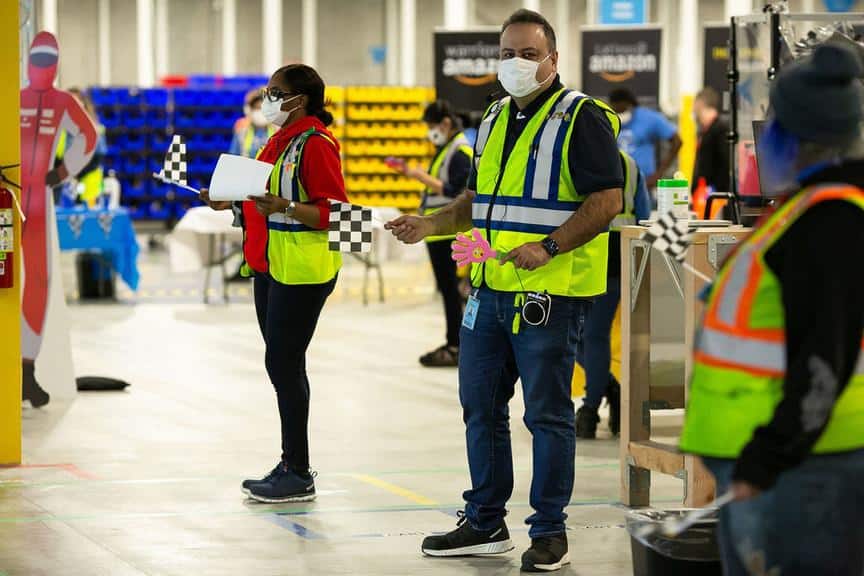 LONDON — Over the next three years, multinational corporations in Europe, including Amazon, Marriott, and Hilton, have committed to hiring more than 13,000 refugees, including Ukrainian women who have fled the war with Russia.
In time for Tuesday's World Refugee Day, more than 40 businesses have announced that they will recruit, link to work, or train a total of 250,000 refugees, with 13,680 landing jobs.
"Every number is a story of an individual family who left everything, seeking safety, seeking protection, and wanting to be able to rebuild as quickly as possible," said Kelly Clements, U.N. deputy high commissioner for refugees. Therefore, the pledges that corporations will make on Monday are crucial.
She claims that after the continent's largest refugee exodus since World War II, nearly half of the 110 million people who have been displaced worldwide—including an estimated 12 million from Ukraine—are residing in Europe.
The Tent Partnership for Refugees, a nonprofit Hamdi Ulukaya, CEO of Chobani, formed that links businesses and refugees organized the recruiting drive around Europe. It was launched at a gathering in Paris. 22,725 refugees will be hired due to the group's first meeting in the United States last year.
In the latest wave, Amazon is in the lead, promising to hire at least 5,000 migrants in Europe over the next three years. Marriott, Hilton, Starbucks, and ISS have each pledged 1,500 employees, while Adidas, L'Oreal, PepsiCo, Starbucks, and Hyatt have made smaller pledges.

Corporations in Europe, including Amazon, Marriott, and Hilton, have committed to hiring more than 13,000 refugees.
"This is good for us as a company because the opportunity to add diversity to our workforce will continue to make us a stronger company," said Ofori Agboka, Amazon vice president in charge of human resources. "Diversity fosters innovation, creativity, and new perspectives."
He said most positions at fulfillment and storage facilities and in transportation and delivery would be hourly.
Amazon made 27,000 job losses public earlier this year as part of a wave of layoffs following a spike in recruiting by tech companies during the COVID-19 pandemic. According to Agboka, those layoffs mostly affected salaried office employees.
Daria Sedihi-Volchenko, who left Kyiv last year, is currently a senior program manager for an Amazon Web Services initiative offering free technical training to Ukrainians in Warsaw, Poland. She claims that 40% of participants in the program had yet to gain experience in technology.
She remarked, "I went through the same thing that many of our learners are going through. "I needed to learn, so I committed to my interview. I responded, "OK, if we can come to an agreement and I can begin working for you, I promise that I will learn Polish and that I will learn technical skills."
Sedihi-Volchenko awoke to Russian invasion explosives more than a year ago.
"I was scared. She said, "I was so afraid for Ukraine, the country, the future, and my own life. But it was also a startling realization that everything in my life changed instantly.

Corporations in Europe, including Amazon, Marriott, and Hilton, have committed to hiring more than 13,000 refugees.
She started in the basements but fled when Russian forces drew near Kyiv. She spent 40 hours on the road to Moldova, grateful that "nobody shot into my car" and that she "didn't drive on a single land mine."
After working as an economist and a project manager for government departments in Ukraine, she left for employment and moved to Poland.
Businesses hope refugees can fill open positions after the economy recovers from the pandemic. Since introducing the euro in 1999, unemployment in Europe has decreased to its lowest level.
Marriott International CEO Anthony Capuano states, "We're seeing record levels of demand for our properties across many markets here in Europe." We are hiring quickly to ensure that we can serve our guests as demand increases.
Most of Marriott's employment opportunities will be hourly jobs like housekeeping, kitchen, and front desk workers.
While applauding the opening of schools, employment, and other possibilities to Ukrainians, Clements said the same treatment should be extended to others escaping conflicts and catastrophes in areas like Syria, Sudan, and Afghanistan.
Sedihi-Volchenko knows refugees' difficulties, even though certain organizations assist with training, counseling, and language skills. They might need help finding a reliable internet connection or professional attire, and like her, they might find it challenging to read job advertisements.
"It's crucial to give a refugee enough time to learn the language, but after that, they can begin working because, if they have experience with IT systems, finance, project management, or any other field, you will understand that it is less about the language and more about their other skills. You are aware of how things function," she remarked.
SOURCE – (AP)
Amazon Prime Video Will Soon Come With Ads, Or A $2.99 Monthly Charge To Dodge Them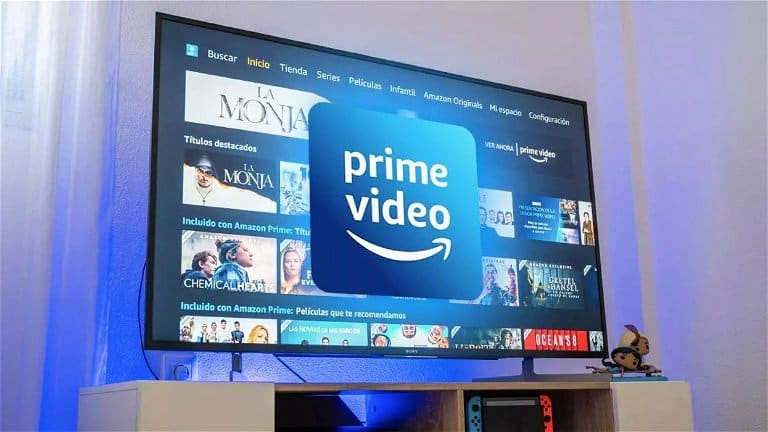 Beginning early in 2019, Amazon Prime Video will include advertisements during TV programs and films, joining other streaming services that have added tiers of subscriptions.
The company announced on Friday that Amazon Prime members in the United States can pay $2.99 monthly to maintain their ad-free service.
Streaming services are engaged in fierce competition for viewers, and users are becoming increasingly proficient at joining and leaving these services, often based on price. The platforms risk losing consumers if they increase prices, but they also risk losing them if they fail to generate user-appealing new content.
Mid-October, Disney will begin charging $13.99 per month for ad-free Disney+ in the United States, 75% more than the current ad-supported service. Already, Netflix's ad-free plan costs $15.49 per month, more than double the monthly subscription for Netflix with advertisements. Beginning early next year, The company will air limited advertisements during TV programs and films to "continue investing in compelling content and increase that investment over time."

Live sporting events on Amazon Prime already include advertisements.
The United States, the United Kingdom, Germany, and Canada will be the first to implement Prime Video advertisements in early 2024, followed by France, Italy, Spain, Mexico, and Australia later in the year.
The company has stated that it will not alter the pricing of Prime membership next year. Pricing for ad-free programming in countries other than the United States will be announced later.
The company stated it would send an email to Prime members in the United States with instructions on how to sign up for the ad-free option if they choose to do so several weeks before advertisements are introduced into its programs.
Prime Video is just one of the many benefits of an Amazon Prime membership. Members also receive free shipping on Amazon.com purchases, groceries, online audio, and more.
The Federal Trade Commission accused Amazon in June of engaging in a multi-year campaign to enroll consumers without their consent in Amazon Prime, making it difficult for them to terminate their subscriptions. At the time, a spokesperson for Amazon stated that the FTC's claims were false.
SOURCE – (AP)
Shein In Talks To Buy Missguided From Mike Ashley's Frasers Group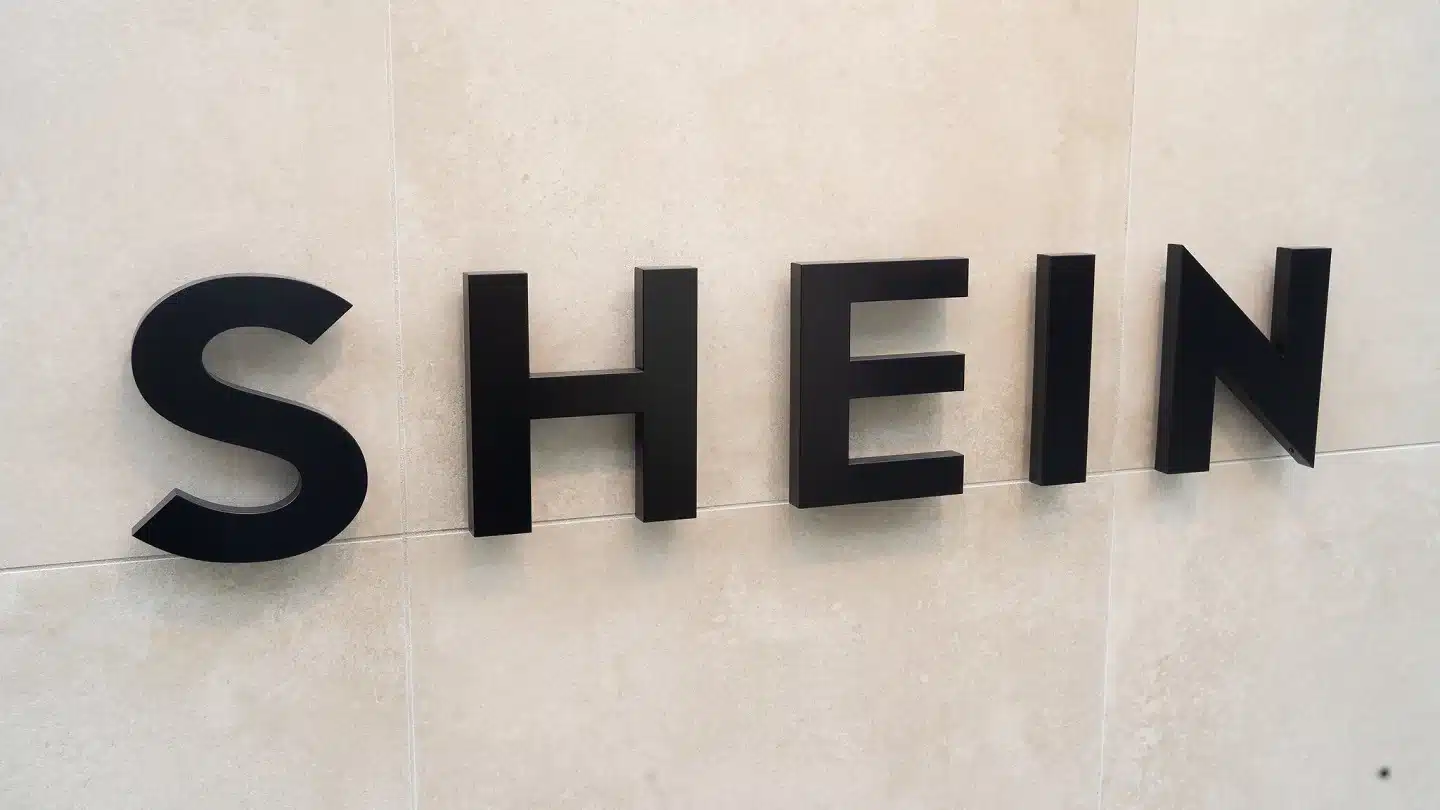 Shein, created in China in 2008, is a global fast fashion behemoth.
According to the BBC, Mike Ashley's Frasers Group is in talks to sell its Missguided clothing brand to online fashion giant Shein.
The talks regarding a purchase, first reported by Sky News, occurred only a year after Frasers acquired the brand.
Last year, Frasers Group paid £20 million for Missguided after the online apparel store went bankrupt.
Shein, created in China in 2008, is a global fast fashion behemoth.

Frasers Group and Shein have both been reached for comment.
According to Sky, the agreement will see Shein acquire Missguided's brand and other intellectual property while Frasers retains the head office.
Missguided, situated in Manchester, was launched in 2009 by Nitin Passi and has since grown to become one of the UK's largest online fashion players.
However, due to supply chain issues, rising freight prices, and increased competition from rivals, it went into administration in May 2022 before being acquired by Frasers Group.
Frasers, which owns the Mike Ashley-founded Sports Direct company, has grown swiftly by acquiring troubled brands. Game, Evans Cycles, Jack Wills, and Sofa.com are examples.
While Mike Ashley is no longer the CEO of Frasers, he still maintains a majority ownership in the company.

Shein, which currently has its headquarters in Singapore, saw a boost in sales during the Covid epidemic when lockdowns increased internet purchases.
It was valued at roughly $66 billion earlier this year, which was lower than a previous valuation of around $100 billion.
It has been speculated that Shein will attempt to float its shares in the United States.
However, in May, a group of US congressmen demanded that Shein be investigated amid allegations that people from China's predominantly Muslim Uyghur community were used as forced labor to create some of the clothing it sells.
Human rights organizations and Western governments, particularly the United States and the United Kingdom, have accused China of perpetrating crimes against humanity against the Uyghurs.
Shein responded to the BBC, saying, "We have zero tolerance for forced labour."
"Our suppliers must follow a strict code of conduct that is aligned with the core conventions of the International Labour Organisation."
SOURCE – (BBC)
Around 3,000 Jobs At Risk At UK's Biggest Steelworks Despite Government-Backed Package Of Support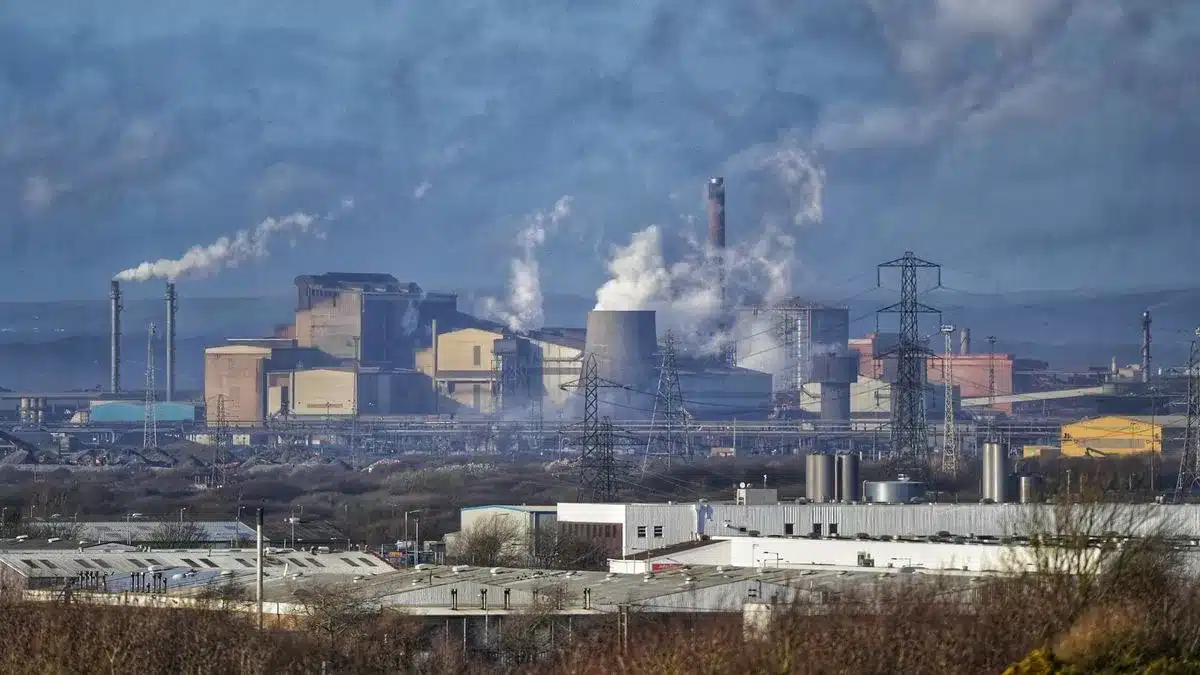 LONDON, England – Around 3,000 workers at Britain's largest steelworks face job losses as part of a government-backed plan announced Friday to make the factory "greener."
The British government confirmed popular speculation that it will invest up to 500 million pounds ($620 million) in the loss-making Port Talbot steelworks in south Wales, money it claims will ensure the site's future.
"This proposal is a watershed moment for sustaining ongoing steel production in the United Kingdom, supporting sustainable economic growth, reducing emissions, and creating green jobs," said Treasury Secretary Jeremy Hunt.
The steelworks' owner, Tata, will utilize the government subsidies to assist in converting the plant's two coal-fired blast furnaces to electric arc versions that can run on zero-carbon electricity.
Tata, which employs over 8,000 people in the United Kingdom, will also invest approximately 750 million pounds in the project but has warned that the proposals will result in consultations regarding a "deep potential restructuring" – a euphemism for job losses.
In a second statement issued Friday, the UK's Department for Business and Trade stated steelworks that the arrangement will only protect about 5,000 jobs from Tata's total workforce.
Tata stated that the agreement established the groundwork for long-term regional steel production and pledged to hold "meaningful" consultations with labor organizations.

Around 3,000 workers at Britain's largest steelworks face job losses as part of a government-backed plan announced Friday to make the factory "greener."
"With the support of the UK government and the dedicated efforts of Tata Steel UK employees and all stakeholders, we will work to transform Tata Steel UK into a green, modern, future-ready business," said TV Narendran, CEO and Managing Director of Tata Steel.
The agreement comes two months after Tata announced intentions to establish a 4 billion-pound battery facility in the United Kingdom with government subsidies.
Unions were outraged at the prospect of job losses at Port Talbot, which employed over 20,000 people at its peak in the 1960s before cheaper alternatives from across the world took over manufacturing.
"The cost to local people and the wider Port Talbot community will be immense," said Gary Smith, general secretary of the GMB trade union. "Once again, we have leaders hyping the fantasy land of a 'just transition,' while the harsh reality for workers is being laid off."
After receiving regulatory and planning permits, the 1.25 billion-pound furnaces will be operational within three years.

Around 3,000 workers at Britain's largest steelworks face job losses as part of a government-backed plan announced Friday to make the factory "greener."
Tata warned last year that its operations in the United Kingdom would be jeopardized unless it received government support to help it transition to less carbon-intensive electric arc furnaces.
According to Luke Murphy, head of the Institute for Public Policy Research's fair transition team, the government has "ignored or abandoned" the interests of unions and workers.
"The use of coal in steelworks must end, but this appears to be a bad deal for workers, the Port Talbot community, and Britain," he said.
He emphasized that Germany has committed to working with unions to protect jobs and has invested more than $53 billion in decarbonizing heavy industry.
"The United Kingdom has nothing on the scale of this commitment to steelworks and has done nothing to improve investment conditions," he continued.
SOURCE – (AP)