2023: As NBA Coaching Changes Mount, Some Lament The Lack Of Job Security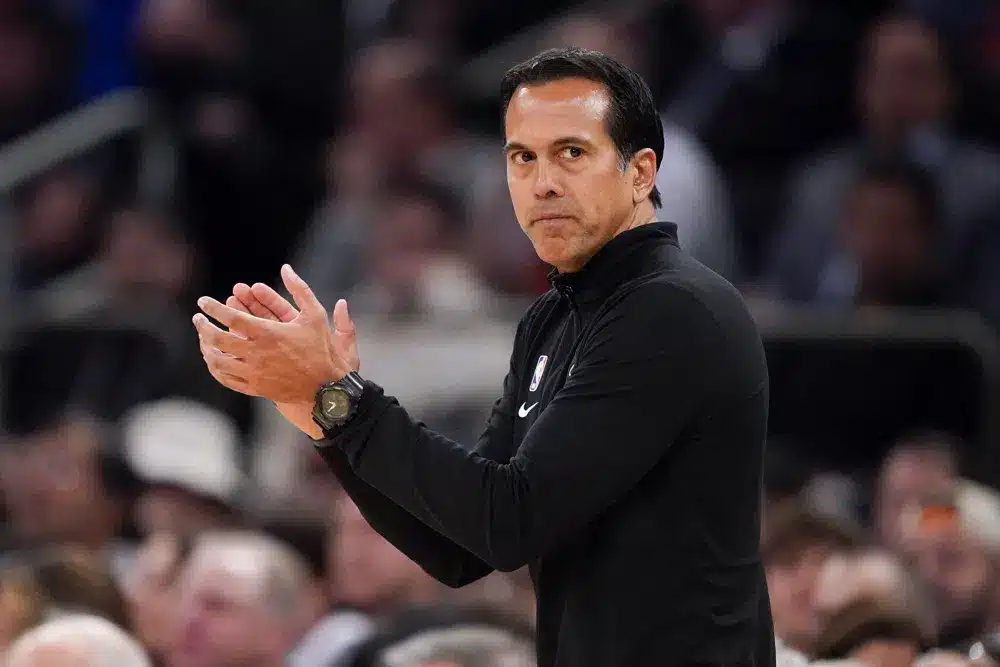 MIAMI, Fla.: Erik Spoelstra of Miami and Michael Malone of Denver are two of the four NBA coaches that have stayed at least eight years with their present team.
They understand how uncommon that is, especially as the league's coaching changes grow.
Championship-winning or title-contending coaches are no longer safe in the NBA. 2019 NBA champion Nick Nurse, 2021 champion Mike Budenholzer, 2021 Western Conference champion and 2022 coach of the year Monty Williams, and most recently, 2008 NBA winner Doc Rivers have all been sacked recently. Toronto dismissed nurse, Budenholzer was fired by Milwaukee, Williams by Phoenix, and Rivers was sacked by Philadelphia.
"It's disturbing," remarked Spoelstra. "Doc is a Hall of Famer." There are only a limited number of teams that can proceed. It's just a tremendously difficult thing to do. Yeah, hearing about some extremely unexpected firings has been a terrible couple of weeks."
It makes no sense to Spoelstra or, most likely, many other coaches. Spoelstra currently has the NBA's second-longest stay with a single team. Gregg Popovich has led the Spurs since 1996, Spoelstra took over the Heat in 2008, Steve Kerr took over in Golden State in 2014, and Malone took over in Denver in 2015.
"I understand this business," said Malone, who will lead Denver into the Western Conference finals against the Los Angeles Lakers beginning Tuesday. "If you look around the coaching landscape, coaching is not the one to get into if you want a secure career." I should have worked as a TV reporter."
Only two of the previous nine coaches to lead a team to the NBA Finals — Kerr and Spoelstra — are still with the team that advanced to the championship round.

Spoelstra currently has the NBA's second-longest stay with a single team.
Three of the last four championship-winning coaches — Budenholzer in 2021, Frank Vogel of the Los Angeles Lakers in 2020, and Nurse in 2019 — have been sacked by their respective teams. Ime Udoka in Boston, Cleveland's David Blatt and later Tyronn Lue, and now Williams by the Suns are no longer with their clubs for various reasons following recent runs to the finals.
Budenholzer's firing shocked Kerr, who acknowledged earlier last month that all coaches know their vulnerability.
"My first reaction is a disappointment, not shock, because Bud is a fantastic coach," Kerr said. "He recently won a championship and has had a wildly successful coaching career." But this is our line of work. Every year, the expectations for each team are quite high, and only one team can win. It's bad news for the coaching industry."
Phoenix, Milwaukee, Toronto, Detroit, and now Philadelphia NBA are all looking for new coaches for next season, while Houston has hired Udoka to replace Stephen Silas. In-season moves included Brooklyn's Jacque Vaughn, who the Nets recruited in November, and Atlanta's Quin Snyder, who the Hawks hired in February. And two coaches in the conference finals are in their first seasons: the Lakers' Darvin Ham and the Celtics' Joe Mazzulla, who was forced to take over in Boston last autumn after Udoka was suspended for inappropriate contact with a Celtics employee.
Mazzulla will face Spoelstra and the Miami Heat in the Eastern Conference finals, which begin on Wednesday. Spoelstra has played Boston three times in four years for the East title, facing three different coaches — Brad Stevens in the NBA bubble restart in 2020, Udoka last year, and now Mazzulla — and thinks that while coaches change, organizational consistency persists and is critical.
"Joe was within the bubble… "He's been on some really good teams," remarked Spoelstra. "That has an effect." You're probably looking for some organisational stability between the NBA front office and coaching staff more than anything else in this league right now."

At the very least, 13 of the NBA's 30 teams will begin next season with a coach who has only been in charge for one season.
Right now, there are few examples of it in the league. At the very least, 13 of the NBA's 30 teams will begin next season with a coach who has only been in charge for one season.
Rivers stated on Sunday that he intends to remain with the 76ers. "No one is safe in our company." "I understand," Rivers remarked.
He was fired two days later as further confirmation of that.
"It's just the business of basketball," said Miami guard Kyle Lowry. "And one thing about our industry is that it can be a little cutthroat at times."
Spoelstra has long stated that consistency is one of Miami's strengths. Managing general partner Micky Arison, CEO Nick Arison, team president Pat Riley, general manager Andy Elisburg, and others have been with the Heat for decades — and, in Elisburg's case, since the franchise's inception.
Spoelstra has also worked with the organization for over half his life; he started in the video room when he was 24 and is now 52.
"It takes so much time and energy to restart something," stated Spoelstra. "And I believe that's one of the reasons we've been able to reboot so many times, over and over again." We're not establishing a new culture and attempting to teach everyone to have someone else do the same thing two years later. But, especially, having proven veteran players (fired), it's been surprising. It's been very upsetting."
SOURCE – (AP)
Raccoon Euthanized After Woman Brings It To Pet Store And Other Customers Kiss It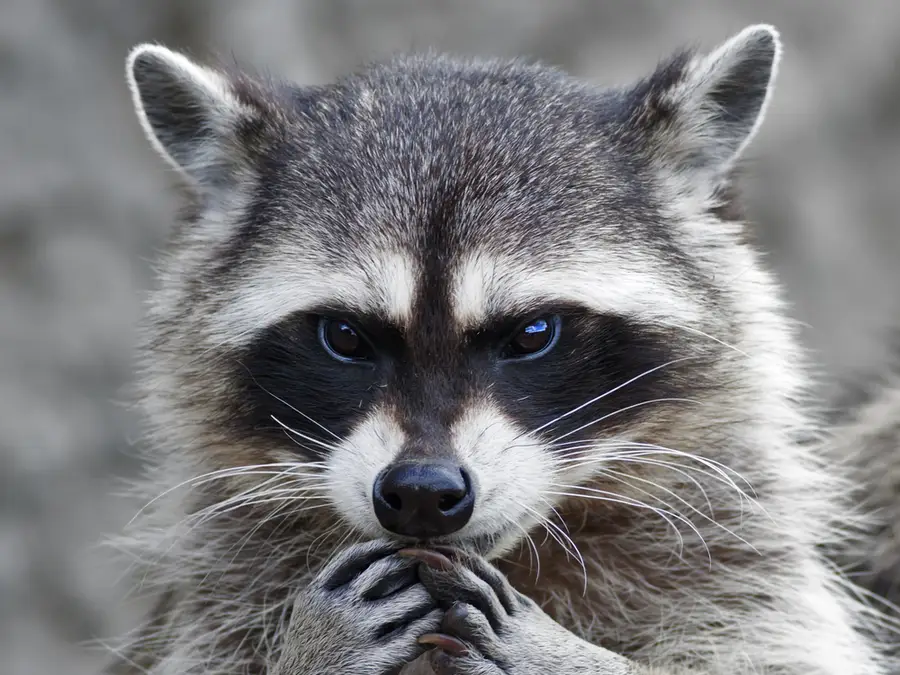 Maine's Auburn — State wildlife authorities in Maine said that a raccoon that a woman brought into a pet shop for a nail trim and other customers kissed was put to death and rabies-tested.
According to Mark Latti, a Maine Department of Inland Fisheries & Wildlife spokesman, the raccoon tested negative for the disease, and there is no rabies danger to the general population. Raccoons are one of the most frequent rabies carriers in the state. Thus, Latti said that bringing the wild animal into a pet store posed an unwarranted health risk to the general public.
The woman took the raccoon into an Auburn pet store on Tuesday, according to the wildlife department, which the authorities have not named. According to the department, she wanted to have the animal's nails clipped, which is a service the business does not offer to raccoons.
The wildlife department reported that the animal was handled by numerous persons, some of whom even kissed it. The store manager ordered the woman to leave before contacting the Maine Centre for Disease Control and Prevention.
When the raccoon was later tested for the illness, the results were negative but forced its euthanasia, according to Latti. According to him, there is no nonlethal test for animal rabies.

State wildlife authorities in Maine said that a raccoon that a woman brought into a pet shop for a nail trim and other customers kissed was put to death and rabies-tested.
Once symptoms develop, rabies is almost invariably lethal in people, so anyone with it must get help very once. Wildlife should ideally be left alone, but animal control officials can also be alerted if any animals show signs of suffering, according to Latti.
They become more likely to cause trouble or get hit by a car when they lose their fear of people, according to Latti.
According to the wildlife agency, customers who touched the animal at the store should still make a precautionary call to their doctors. Raccoons can spread several illnesses to both people and other animals.
An inquiry for comment on Sunday has yet to receive a response from the pet shop, a branch of the national brand Petco. A retail representative forwarded a request to the company's headquarters in San Diego.
SOURCE – (AP)
North Korea Spy Satellite Launch Fails As Rocket Falls Into The Sea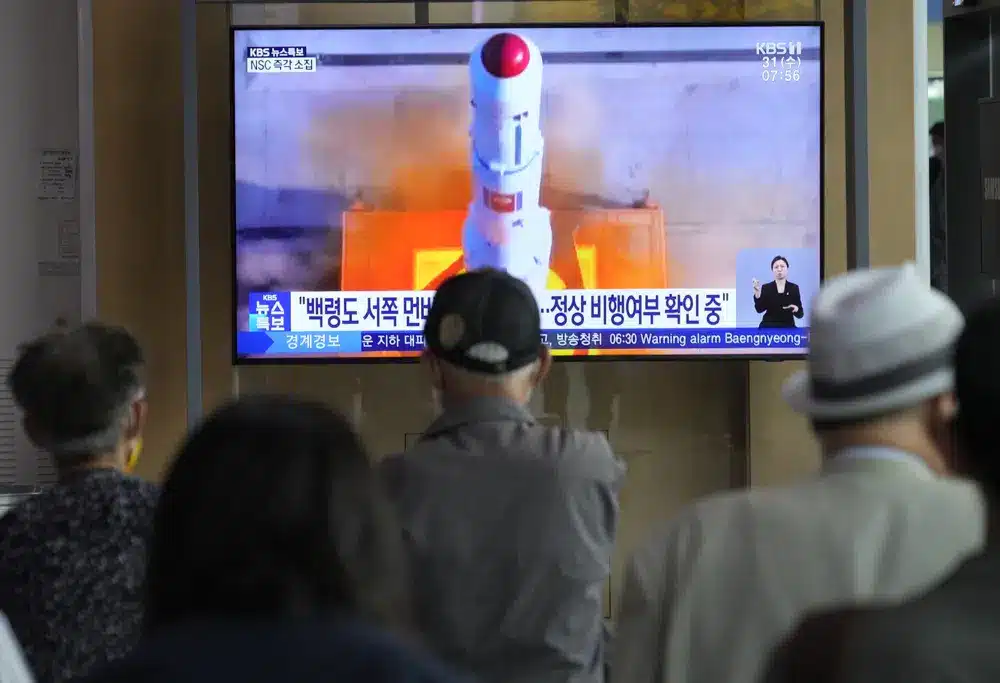 NORTH KOREA: SEOUL, South Korea In a blow to leader Kim Jong Un's efforts to strengthen his military capabilities as tensions with the United States and South Korea escalate, North Korea's attempt to launch its first spy satellite into space on Wednesday was unsuccessful.
North Korea promised to launch again after learning what went wrong after making an unusually swift acknowledgment of failure. It implies that Kim is still eager to increase his weapons stockpile and put greater pressure on Seoul and Washington while diplomacy is stymied.
After the launch, South Korea and Japan momentarily encouraged inhabitants in some areas to seek refuge.
In waters 200 kilometers (125 miles) west of the southwest island of Eocheongdo, the South Korean military claimed it was retrieving an object thought to be a piece of the fallen North Korean rocket. Later, the Defence Ministry published images of a white metal cylinder that claimed to be a rocket component.
North Korea's satellite launch violates Security Council resolutions that forbid the nation from carrying out any launch using ballistic technology. According to observers, North Korea's past satellite launches aided in advancing its long-range missile technology. The capability of North Korean long-range missiles to reach the entire U.S. mainland was proved in previous tests, but foreign experts claim the North still has to make progress in developing operational nuclear weapons.
The Malligyong-1 satellite was launched at 6:37 a.m. by the recently created Chollima-1 rocket from the North's Sohae Satellite Launching Ground in the northwest. According to the North's official Korean Central News Agency, the rocket lost thrust after its first and second stages separated, and it crashed off the western coast of the Korean Peninsula.
According to the military of South Korea, the rocket had "an abnormal flight" before it landed in the water. According to Japanese Chief Cabinet Secretary Hirokazu Matsuno, no object is thought to have entered space.
According to North Korean media, the nation's space agency would look into "the serious defects revealed" by the launch and carry out a follow-up launch as soon as is practical.

North Korea failed to launch its first spy satellite into space on Wednesday.
Leif-Eric Easley, a professor at Ewha University in Seoul, said: "It is impressive when the North Korean regime actually admits failure, but it would be difficult to hide the fact of a satellite launch failure internationally, and the regime will likely offer a different narrative domestically." This result indicates that Pyongyang may soon organize another provocation to make up for today's failure.
In a statement, Adam Hodge, a U.S. National Security Council spokesman, said that Washington vehemently opposes the North Korean launch because it used outlawed ballistic missile technology, increased tensions, and put regional and global security at risk.
Because China and Russia, the two permanent members of the Security Council currently engaged in conflicts with the United States, have blocked efforts to put more severe economic sanctions on North Korea, the U.N. has not retaliated to recent tests.
Japan declared it was ready to respond to any emergency, while Seoul's military claimed it had increased military readiness in collaboration with the United States. The United States declared that it would take all necessary steps to protect its national security and the defense of South Korea and Japan.
The South Korean authorities advised residents of a front-line island off the country's west coast to leave and find safer places after the launch was discovered. Similar phone messages were sent to city residents by officials in Seoul, the nation's capital, but the Interior and Safety Ministry later said the Seoul notifications were sent inadvertently. The mayor of Seoul expressed regret for confusing the populace.
Japan turned on its missile warning system for Okinawa Prefecture in the country's southwest, which is thought to be in the rocket's probable course. The Japanese advisory stated, "Please evacuate into buildings or underground."
Yasukazu Hamada, the defense minister of Japan, stated that until June 11, when North Korea's pre-announced launch window ends, Japan intends to maintain missile defense systems installed in its southern islands and southwestern oceans.
Beyond naming them, KCNA gave no other information on the rocket or the satellite. As with the majority of its previously tested long-range rockets and missiles, experts previously predicted that North Korea would deploy a liquid-fueled rocket.
The National Aerospace Development Administration of the North, according to KCNA, blamed the failure on "the unstable character of the fuel" and "the low reliability and stability of the new-type engine system applied to (the) carrier rocket" despite planning a more thorough examination.
Top North Korean official Ri Pyong Chol stated on Tuesday that the country needs a space-based reconnaissance system to combat growing security threats from South Korea and the U.S.
The spy satellite, earlier revealed in the nation's state-run media, needed to be sufficiently advanced to produce high-resolution imagery. According to some outside experts, it can spot troop movements and big targets like warships and aircraft.

North Korea failed to launch its first spy satellite into space on Wednesday.
North Korea's Sohae launch facility was visible in recent commercial satellite photos to be under construction, which suggests the country intends to launch multiple satellites. Ri also stated in his address on Tuesday that North Korea would test "different reconnaissance means" to keep track of the actions of the U.S. and its allies in real-time.
According to Lee Choon Geun, an honorary research fellow at South Korea's Science and Technology Policy Institute, North Korea might create a space-based surveillance system that enables it to watch the Korean Peninsula in almost real-time with three to five spy satellites.
The satellite is one of many cutting-edge weaponry systems Kim has promised to introduce. He also wants a nuclear submarine, a solid-fuel intercontinental ballistic missile, a hypersonic missile, and a missile with multiple warheads. Kim stressed the strategic importance of a spy satellite during his mid-May visit to the space agency during North Korea's stalemate with the U.S. and South Korea.
Professor Easley claimed that after competitor South Korea successfully launched its first commercial-grade satellite aboard its home-built Nuri rocket earlier this month, Kim probably pressured his scientists and engineers to launch the spy satellite.
Analysts say Kim likely wants his country to launch its spy satellite before the South to strengthen his military credentials at home. South Korea is anticipated to launch its first spy satellite later this year.
North Korea launched its first satellite into orbit in 2012 and a second in 2016 following a string of failures. Although the government claims both satellites were launched as part of its peaceful space development program, many outside analysts think both were designed to spy on competitors.
According to observers, no proof exists that the satellites have ever returned imagery to North Korea.
SOURCE – (AP)
Sloane Stephens Leads 4 American Women Into 2nd Round Of French Open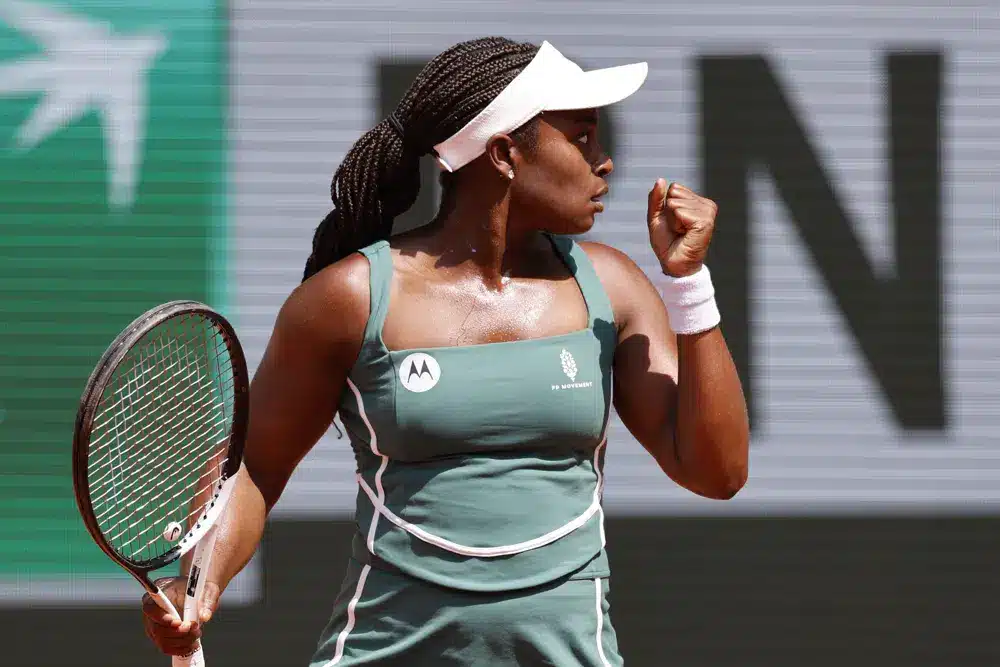 FRANCE — Returning to her "favorite court in the world," Sloane Stephens defeated Karolina Pliskova, a veteran of two Grand Slam finals, 6-0, 6-4 in her first match at the French Open.
While the 2017 U.S. Open was Stephens' sole Grand Slam victory to date, she has enjoyed considerable success on the red clay courts of Paris, including a runner-up finish to Simona Halep in 2018 and two quarterfinal appearances.
"This is my favourite court in the world, so I'm super happy to be back," Stephens told the audience on Court Philippe Chatrier. It's amazing to begin a Slam on the court or surface you enjoy playing on.
After getting off to a 1-4 start on Sunday, with the lone U.S. victory coming in a match involving two players from the country (Jessica Pegula beating Danielle Collins), she helped the American women get off to a 4-0 start during the first few hours of play on Day 2.
As of Monday, Madison Keys' record in the first round of majors stands at 35-5. Keys was the runner-up to Stephens in New York six years ago and reached the semifinals at Roland Garros 2018. Keys defeated Kaia Kanepi 6-1, 3-6, 6-1.

Returning to her "favorite court in the world," Sloane Stephens defeated Karolina Pliskova, a veteran of two Grand Slam finals, 6-0, 6-4 in her first match at the French Open.
Kayla Day, a qualifier from the United States, will play next for Keys after she defeated Kristina Mladenovic, a wild card entrant from France, 7-5, 6-1.
American Bernarda Pera, of Croatian descent, defeated world number two Anett Kontaveit 7-6 (6), 6-2.
The 2021 French Open runner-up Anastasia Pavlyuchenkova defeated the Czech teenager Linda Fruhvirtova in straight sets (6-2, 6-2), while the 22nd-seeded Donna Vekic prevailed over the qualifier Dayana Yastremska (6-2, 7-5).
Stephens trailed Pliskova by a break in the second set but returned to win the final three games to take the match.

Returning to her "favorite court in the world," Sloane Stephens defeated Karolina Pliskova, a veteran of two Grand Slam finals, 6-0, 6-4 in her first match at the French Open.
With a 19-16 advantage in aces and only 10 unforced errors to Pliskova's 31, Stephens defeated the 2016 U.S. Open and 2021 Wimbledon finalist.
This court has a few challenges. Stephens advises extensive practice to learn how and when the wind is blowing on it. Playing with it will help you learn how it works. But the court system could be clearer. But that's part of the wonder of it.
After playing only three matches in larger clay events in Madrid and Rome, Stephens won a local tournament on clay courts in Saint-Malo, France, at the beginning of the month and reached the Morocco Open's semifinals last week.
"Last year, my clay season wasn't great, but I played amazing at Roland Garros last year," Stephens said. "And this year, I really wanted to get matches and play a lot and see where that got me."
SOURCE – (AP)