Drake Bell's Wife Files For Divorce After His Disappearance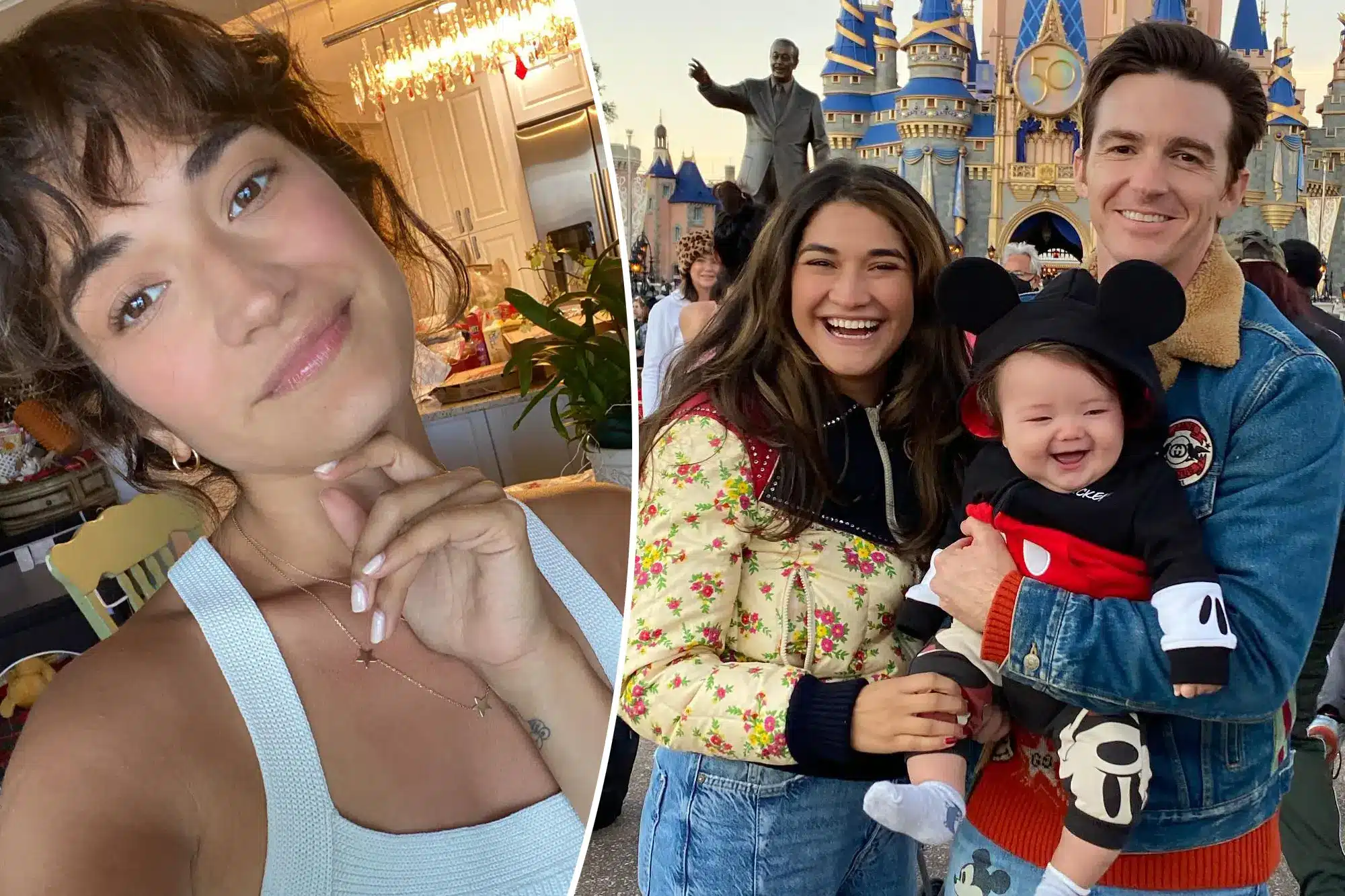 According to court records obtained by E! News and filed on April 20 in Los Angeles Superior Court, Drake Bell's wife, Janet Von Schmeling, is taking steps to officially break their four-year marriage.
Janet revealed they'd been separated since September 2022, citing irreconcilable differences as the cause for her divorce from the Drake & Josh alum. She wants sole legal and physical custody of their 2-year-old son and spousal maintenance.
E! News reached out to Drake's representative for comment but has not received a response.
The lawsuit comes one week after the 36-year-old went gone for a short time in Florida, prompting authorities to declare him "missing and endangered."
Drake announced on April 20 that he was "finally" back in Mexico, tweeting in Spanish, "I need to make it my home." It's far superior to the United States!"

Drake announced on April 20 that he was "finally" back in Mexico.
The musician then addressed the internet abuse he claims to have experienced. "It truly astounds me how cruel people are here to people with mental health issues." "It's unreal how cruel you all can be," Drake said in a series of tweets. "There's no reason to keep doing this!! All I get is being attacked. "I hope you enjoy the new song I released; it's all I have left."
According to the police report obtained by E! News, Drake's brother Robert Bell contacted Florida police on April 12 and expressed concern for Drake since the Nickelodeon alum allegedly made suicidal threats in texts sent to their mother.
According to Robert, Drake was "distraught" because of suspected custody battles with Janet over their son. According to Robert, Drake visited his estranged wife in Winter Park, Fla., to discuss child custody plans.
On April 13, police issued a missing person alert on Facebook, stating that the actor was last seen near Mainland High School in Daytona Beach, Fla., about 9 p.m. the night before. According to officials, Drake was discovered safe hours later, on April 13.
Later that evening, the actor appeared to explain his mysterious disappearance, tweeting, "You leave your phone in the car and don't answer for the night and this?" with a laughing emoji.
According to Instagram photographs released by Page Six, Janet celebrated their son's second birthday with a "Baby Shark"-themed party that Drake did not appear to attend.
The couple married in 2018, and Drake announced the birth of their baby in 2021, tweeting at the time in Spanish, "I have been married for almost 3 years, and we are blessed to be the parents of a wonderful son." Thank you so much to all my followers worldwide for your good wishes."
SOURCE – (Enews)

Boris Johnson's WhatsApp Messages And Why People In Britain Talking About Them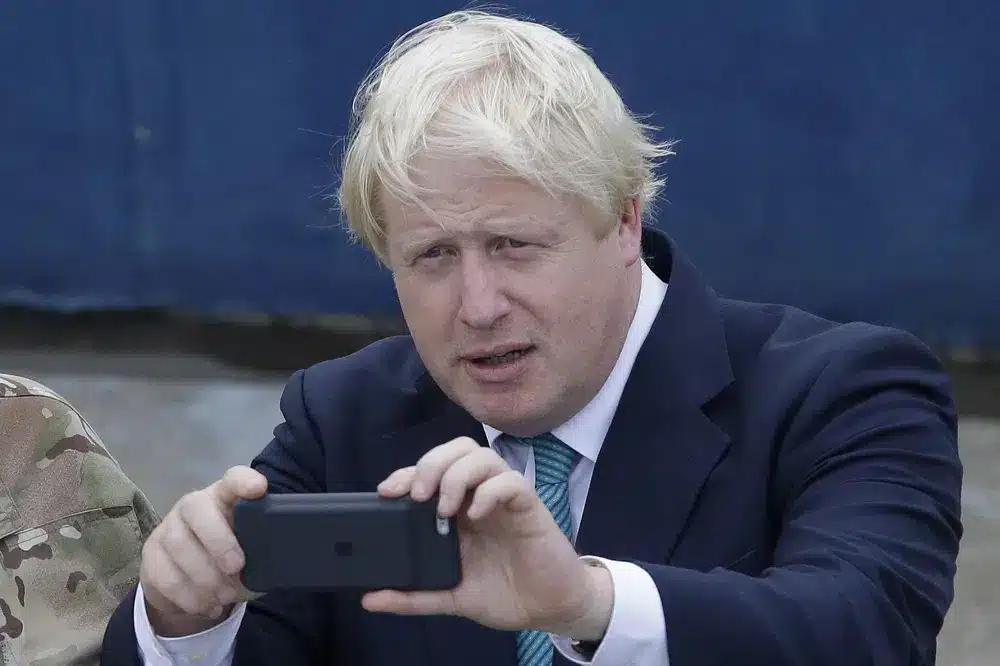 LONDON — Because WhatsApp is popular among lawmakers and government employees, detractors claim the British government runs "government by WhatsApp."
Therefore, it only makes sense that the main focus of Britain's official investigation into how the nation handled the COVID-19 outbreak is a dispute over WhatsApp communications.
The investigation run by retired judge Heather Hallett included a lot of communications between then-Prime Minister Boris Johnson and cabinet members, advisors, and officials during the pandemic. Since some of the messages are private and unrelated to the investigation, the Conservative administration, currently under the leadership of Prime Minister Rishi Sunak, wants the ability to modify them before turning them over. It has challenged Hallett's directive to turn over the unredacted messages in court.
What is the investigation looking into?
One of the greatest death rates in Europe, more than 200,000 people have died in Britain after testing positive for COVID-19, and Johnson's government's choices have been hotly contested. Johnson gave in to pressure from bereaved families in late 2021 and decided to launch an investigation.
The scope of Hallett's investigation will focus on the United Kingdom's pandemic preparedness, the government's response, and whether or not the "level of loss was inevitable or whether things could have been done better."
The former prime minister and many other top government officials are expected to testify during public hearings starting on June 13 and going through 2026.

WHY IS WHATSAPP Johnson OFF?
The texting service, owned by Meta, has grown to be a favorite among British government officials and the journalists who cover them. Users may feel secure knowing their conversations will remain private because of its end-to-end encryption and ease of use for solo and group chats.
This confidence has occasionally shown to be misplaced. Tens of thousands of his texts were given to a writer who was assisting Matt Hancock, a former health secretary who helped lead Britain's response to the epidemic, in writing a memoir. The journalist gave them to a newspaper, which ran a series of front-page pieces with unpleasant details.
Johnson's correspondence with more than thirty scientists and government representatives over two years beginning in early 2020 has been requested by Hallett. She also requests access to Johnson's contemporaneous journals and notebooks.
WHAT IS THE POSITION OF THE GOVERNMENT?
According to the Sunak administration, some texts that took over after Johnson resigned amid scandals in the middle of 2022 are "unambiguously irrelevant" to the COVID-19 investigation. According to the statement, making them public would violate the public's "legitimate expectations of privacy and protection of their personal information" and other areas of government activity.
The government's Cabinet Office challenged Hallett's request for the documents in court papers filed on Thursday. In the upcoming weeks, a hearing in the High Court will be the next step.
Hallett has the authority to call witnesses and subpoena them to testify per the investigation's rules established at the outset with the government's consent.
The former head of the government legal service Jonathan Jones stated, "The government has an uphill task," in a blog post for the Institute for Government. The court will likely rule that the inquiry chair should choose how to proceed and what materials she needs to review.

WHAT SUGGESTS BORIS JOHNSON?
Johnson and his successor Sunak have a history of conflict; Sunak's resignation from the administration in July 2022 assisted in Johnson's overthrow.
Johnson has stated that he is happy to turn over his texts, separating himself from the government's position. He claimed to have sent Hallett's inquiry the WhatsApp exchanges on Friday.
However, they only cover a portion of the requested time period in another twist. There are no communications from Johnson that date back before April 2021. That period covers the early stages of the pandemic, during which the government made crucial decisions that are still debated today, three periods of the national lockdown, and the dates of the unlawful parties that took place in government buildings and resulted in a large number of people, including Johnson, receiving fines from the police.
Johnson claims that the messages are on a phone that he has been told not to use after the media discovered that his number had been listed online for 15 years.
According to Johnson, the security services ordered him to stop using the phone and never switch it on again. On Friday, he informed Hallett that he had "requested the Cabinet Office for assistance turning it on securely so I could search it for all pertinent documents. I suggest sending you all of this information directly.
SOURCE – (AP)
Some 'Diablo IV' Players Report Invalid License Error Message After Early Access Launch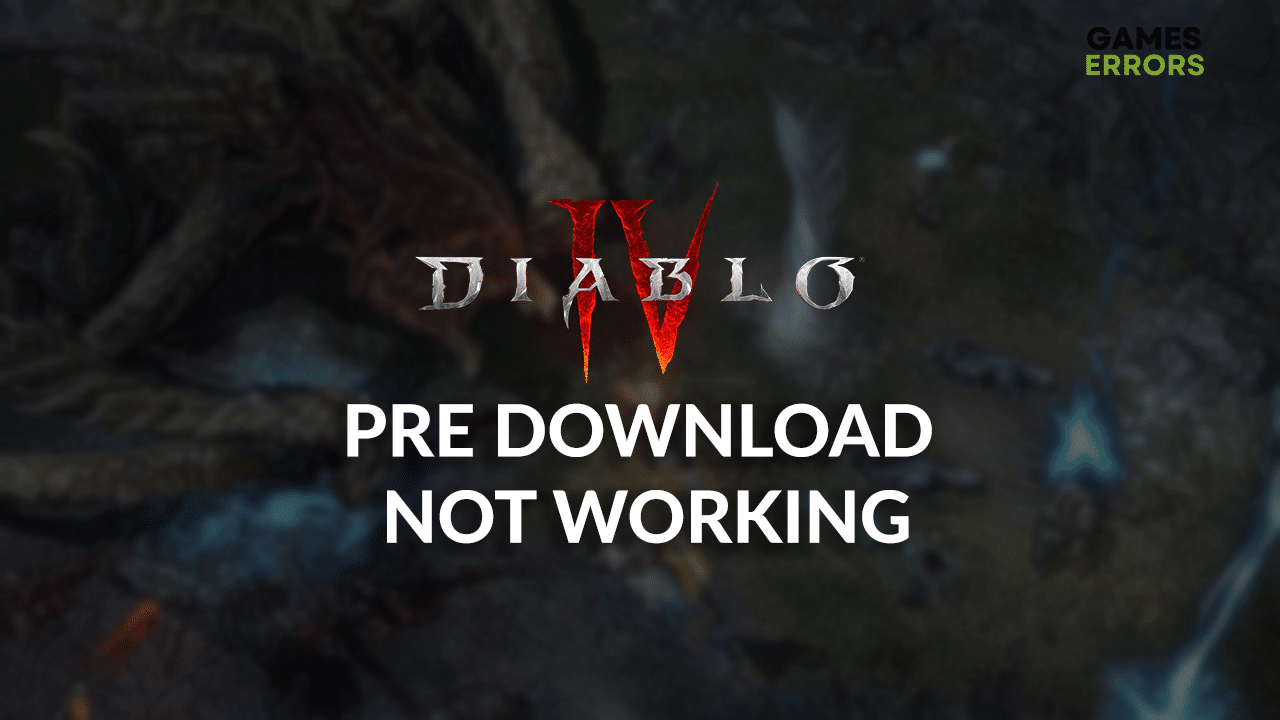 Washington, D.C. The highly anticipated action role-playing video game "Diablo IV" launched its early access on Thursday night. However, there were some delays, particularly for PlayStation players.
While many players who pre-purchased eligible "Diablo IV" editions experienced no problems with the early access launch, some PS5 users reported getting an invalid licensing error message. After initially stating that a server-side balance update had been implemented, Blizzard acknowledged the problem.
A software upgrade known as a hotfix focuses on a single problem and normally does not cause service interruptions.
The most recent game in the Blizzard "Diablo" series, which debuted in 1996, is titled "Diablo IV" and was released in May 2012. This is more than ten years after "Diablo III"'s debut. Although the game's early access began on Thursday, the launch is set for the following week.
Diablo's general manager, Rod Fergusson, referred to "Diablo IV" as "our most brutal vision of Sanctuary," the make-believe setting for the game. He continued, saying that it incorporates "the darkness of the original game" and expands on significant elements from other games in the franchise.
Activision Blizzard, the parent business of Blizzard Entertainment, announced in April that its net sales for the first quarter of 2023 increased to $2.38 billion from $1.77 billion. Activision reported that "Diablo IV" presales were robust, indicating that the game had undergone successful public testing.
What you need to know about "Diablo IV's" upcoming official release and early access launch on Thursday is provided here.

WHEN DOES DIABLO IV COMMENCE?
Depending on your local time zone, "Diablo IV" will be formally published on Tuesday or Wednesday next week. The game will begin in the United States on Tuesday at 7 p.m. ET (4 p.m. PT).
Although "Diablo IV" is set to be on sale next week, early access started a few days earlier, on either Thursday or Friday, depending on where you are. Players who pre-purchased the game's digital deluxe or ultimate edition were expected to have early access.
Additionally, some devices allow players who have previously purchased "Diablo IV" to pre-load the game. According to Blizzard, pre-loading is possible for Windows PC, Xbox, and PlayStation.

DIABLO IV "UNABLE TO FIND LICENCE"?
Although early access appeared to open without incident for the majority of gamers, some PS5 users reported receiving an error message that stated, "unable to find a valid licence for Diablo IV," according to posts on Blizzard's community forums and social media. Players on the PS5 appeared to be the ones most affected by the problem, but some other users said they also received the notice on Xbox and other platforms.
In a forum post late Thursday night, Blizzard recognized the PlayStation customers' complaints. Adam Fletcher, director of global community development, later claimed that "Diablo IV" had received a server-side balance update implemented across all platforms.
How many early access players were affected by the problem is unknown. On Blizzard's forum, some angry customers reported that they were still having access issues as of Friday morning.
The Associated Press requested statements from Blizzard and PlayStation on Friday morning.
WHAT CLASSES DO DIABLO IV CHARACTERS FALL INTO?
"Diablo IV" reportedly takes place decades after the events of "Diablo III: Reaper of Souls." The angel Inarius and the demon Lilith have started a battle and are at odds.
In "Diablo IV," players can choose from one of five classes: Druids, Rogues, Sorceresses, Barbarians, or Necromancers.
At launch, "Diablo IV" will support couch co-op and cross-platform play on Windows PC, Xbox Series X, Xbox One, PlayStation 5, and PlayStation 4, among other platforms.

Financial results for Activation for 2022, Microsoft Deal
In 2022, Activision, the company behind "Call of Duty," "Candy Crush," and "World of Warcraft," recorded net revenues of $7.53 billion, a decrease from the $8.8 billion reported in 2021.
Microsoft revealed plans to buy Activision in January 2022, but the historic transaction is doubtful more than a year later. Last month, the European Union authorized the $69 billion purchase, but British regulators halted it due to concerns about competition. Authorities in the US are also attempting to block the merger.
Regulators worldwide have scrutinized the agreement because of concern that it will give Microsoft and its Xbox platform control of popular s. PlayStation maker rival Sony has led a ferocious opposition.
Activision and Microsoft have appealed to a tribunal about the U.K. ruling. Liam Deane, a gaming industry analyst at digital research and consultancy firm Omdia, previously told The Associated Press that if the appeal is unsuccessful, Microsoft would be compelled to either cancel the arrangement or carve out the U.K. as a distinct market, which appeared to be an impractical choice.
SOURCE – (AP)
Cynthia Weil, Grammy Winning Lyricist, Dead At 82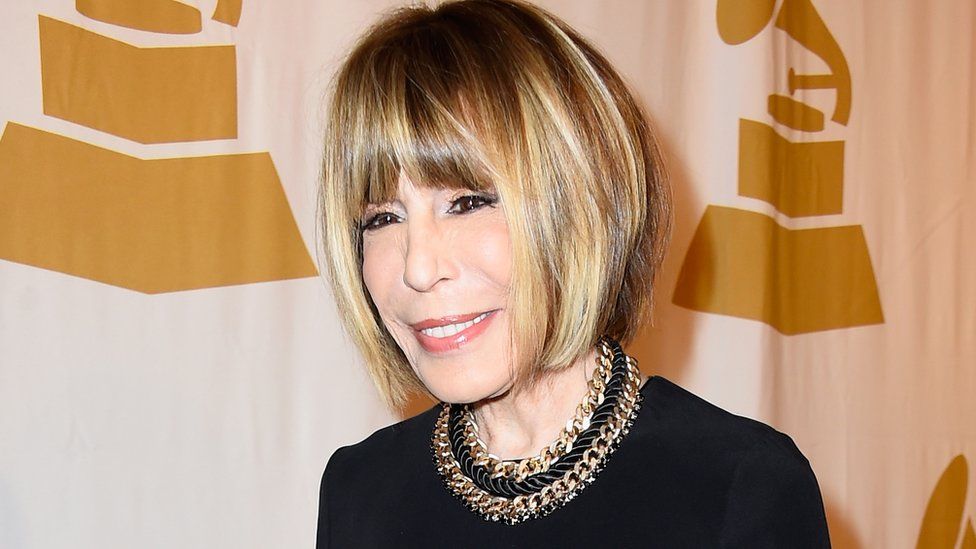 NEW YORK — Grammy-winning songwriter Cynthia Weil, who co-wrote dozens of popular songs with her husband, Barry Mann, including "You've Lost That Lovin' Feeling," "On Broadway," "Walking in the Rain," and many others, has passed away at age 82.
Weil passed away on Thursday at her home in Beverly Hills, California, "surrounded by her family," according to Weil's daughter Dr. Jenn Mann. The couple's sole child, Mann, chose not to give a cause of death.
Barry Mann and Cynthia Weil married in 1961 and were among the most popular music-successful duos. They were part of a unique group assembled by music moguls Don Kirshner and Al Nevins and based in Manhattan's Brill Building district, close to Times Square. The Brill Building song factory produced many of the biggest singles of the 1960s and beyond with hit-making pairings like Carole King, Gerry Goffin, Jeff Barry, and Ellie Greenwich.
Jenn Mann remarked, "I grew up around a lot of music and two wonderful, smart, creative geniuses. "My parents were each other's greatest musical influences. When things were wonderful, people had each other, and when things weren't so good, people had their music, according to my mother.
On songs for the Ronettes ("Walking in the Rain"), the Crystals ("He's Sure the Boy I Love"), and other acts, Weil and Mann worked closely with producer Phil Spector. They also wrote hits for everyone from Dolly Parton to Hanson. James Horner and his team's song "Somewhere Out There," created for the "An American Tail" soundtrack, won Grammy Awards in 1987 for best song and best song for a Movie or Television and received nominations for an Academy Award and a Golden Globe. They collaborated on writing the Linda Ronstadt and Aaron Neville duet "Don't Know Much," which peaked at number five and won the Grammy for best pop performance in 1990.
"You've Lost That Lovin' Feeling," an anthem of "blue-eyed soul" composed by Spector as if scoring a tragedy and performed by the Righteous Brothers with frantic passion, is their most well-known song and a piece of history in general. In 1965, "You've Lost That Lovin' Feeling" was the number-one song on the charts and was covered by several other musicians. No other song was played more frequently on radio and Television in the 20th century, according to Broadcast Music Inc. (BMI).

Bill Medley and Bobby Hatfield's reactions to Weil and Mann's debut performance of "You've Lost That Lovin' Feeling" for the Righteous Brothers were "dead silence."
She said to Parade Magazine 2015 that Bill had responded, "Sounds good for The Everly Brothers, not the Righteous Brothers." "We said, 'Oh, God.' What should I do while the large guy is singing? Bobby then asked. Spector's Phil said, "You can go to the bank."
When the Beatles became popular in the middle of the 1960s, many of Weil's contemporaries struggled, but she persisted in scoring hits, occasionally with Mann or with collaborators like Michael Masser, David Foster, and John Williams, with whom she co-wrote "For Always" for the soundtrack to Steven Spielberg's "A.I. Artificial Intelligence." Weil contributed to the songs "Here You Come Again," Parton's pop breakthrough, "If Ever You're In My Arms Again" by Peabo Bryson, "Just Once" by James Ingram, "He's So Shy" by the Pointer Sisters, and "Running With the Night" by Lionel Richie. She again made the top 10 in 1997 with Hanson's "I Will Come to You."
"When songs are successful, they're like little stories. They have an introduction, a middle, and a conclusion. Weil, who eventually published the novel "I'm Glad I Did," told Parade that the song "paints a picture of the human condition" and makes you feel how the person singing it is feeling.
Her abilities extended far beyond love songs. She and Mann co-wrote "Kicks," a success for Paul Revere and the Raiders in 1966, one of rock's earliest anti-drug songs. She also had a talent for writing lyrics full of desire and aspiration, as evidenced by the song "On Broadway" and its iconic opening line, "They say the neon lights are bright/on Broadway." With their account of working-class angst, "We've Got to Get Out of This Place," The Animals enjoyed success. The 1961 hit song "Uptown" by The Crystals dealt with race and class in a way that wasn't frequently heard in the early days of rock.
____
He is simply one of a million males downtown.
He receives no breaks.
And he takes everything they have to offer.
Because he needs to live.
He then moves uptown, nevertheless.
Where he can proudly raise his head
He is aware that I am nearby in Uptown.
_____

Weil and Mann were introduced by King at the Rock & Roll Hall of Fame ceremony in 2010.
Weil and Mann were introduced by King at the Rock & Roll Hall of Fame ceremony in 2010, and they were inducted into the Songwriters Hall of Fame in 1987. Mann and Weil played minor roles in the popular King musical "Beautiful," which debuted on Broadway in 2013 and chronicled the passionate camaraderie and competition between the two married couples. "They Wrote That?" by Mann and Weil was performed for a limited time in 2004.
"Cynthia's high level of professionalism improved all of us as songwriters. The line "Just a little lovin' early in the mornin' beats a cup of coffee for startin' out the day" is one of my favorite Cynthia lyrics; King posted on her social media pages on Friday, quoting the Mann-Weil song "Just a Little Lovin'," which has been performed by Dusty Springfield and others.
If we're lucky, we'll know this to be true, but she composed it — and in the following line, she made the words "morning" and "yawning" rhyme. I hope Cynthia Weil's lyrics will live on and communicate to future generations.
Weil, a native of New York City and the daughter of Jewish immigrants from Eastern Europe was trained in dance and piano as a young girl. At Sarah Lawrence College, she concentrated on theatre, but an agent persuaded her to attempt music. At age 20, she began working for the publishing house of "Guys and Dolls" composer Frank Loesser, where she met the man who would become her husband.
Barry walked in to play Teddy Randazzo a song as she was writing it, she said to the Los Angeles Times in 2016. Teddy Randazzo was a young Italian boy singer who was the Frankie Avalon of his time. "I questioned the front desk clerk, 'Who is this guy? Has he ever been with a girl? 'He's signed to a friend of mine, Don Kirshner, and if I call Donny, maybe you can go up there to show him your songs and meet Barry again,' she suggested. So she took that action. That's what I did as well. He had no chance at all.
SOURCE – (AP)