Singer Moonbin, Member Of K-Pop Band ASTRO, Dead At 25
A beloved artist has died in the music industry.
Moonbin, a member of the K-Pop group ASTRO, died on April 19, according to a statement shared on Twitter by his agency Fantagio. He was 25.
"On April 19, ASTRO member Moonbin suddenly left us to become a star in the sky," the agency's message, translated into English, started. "While we cannot compare our grief to the bereaved families' grief at the loss of a beloved son and brother, the ASTRO members, fellow Fantagio artists, company executives, and employees deeply mourn the deceased in great sadness and shock."
"It is even more heartbreaking to deliver this news so suddenly to the fans who have supported Moonbin and sent him their love," they wrote in their statement. "We are heartbroken because we understand the deceased's feelings; who always loved and thought of his fans more than anyone else."

He Suddenly left us to become a star in the sky.
The organization requested that fans refrain from speculating about reports of Moonbin's death so that his family may grieve.
"According to the wishes of the bereaved families, the funeral will be held as quietly as possible with family members and company colleagues," Fantagio added. "Once again, we express our heartfelt condolences to the deceased's family."
Moonbin and fellow ASTRO member Yoon San-ha were scheduled to perform as part of their sub-unit Moonbin & Sanha in May. On the other hand, the Fan Con Tour has been canceled by LUMINA Entertainment.
"After much deliberation and consideration," the statement said, "we have decided to cancel this event due to unforeseen circumstances beyond our control that we were unable to avoid."
SOURCE – (Enews)

Tommy Prine, 27, Doesn't Dodge His Father's Legacy But Makes His Own Way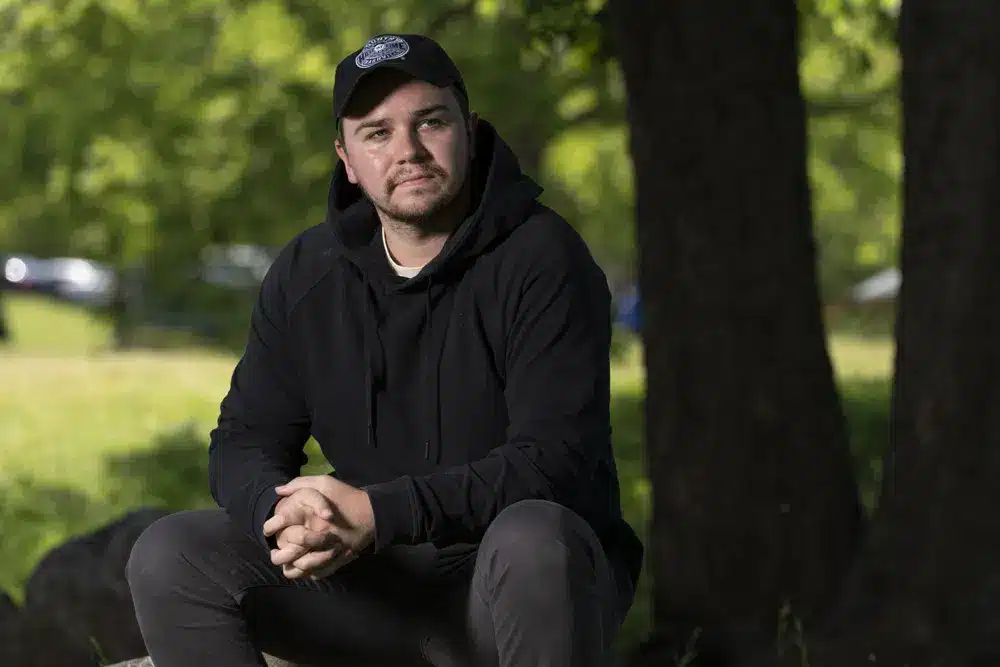 NASHVILLE, Tenn. Tommy Prine spoke about his father's passing in front of a crowded audience in The Basement, one of Nashville's most intimate music venues.
During a recent sold-out performance, he observed, "It stinks to lose a parent at any age — in my case, when he was the world's greatest songwriter."
Singer-songwriter John Prine, Prine's father, passed away in April 2020 at 73 due to coronavirus complications. Even for a period when grieving had grown commonplace, his death sparked a flood of global mourning.
In the music industry, the heartbreak was especially severe. The bonds John Prine formed with his music were only strengthened by his generosity to budding musicians. Many others tried to digest the unthinkable by expressing their sadness through memorial songs.
It turns out that Prine's own family was experiencing a similar situation.
Last year, Tommy Prine published "Ships in the Harbour," a song about his father that is as heartfelt and open-hearted as ever. It resists the urge to curl up in the fetal position rather than flee from what he lost. It gets the closest of any song to properly expressing the immense weight of grief brought on by the pandemic.
Tommy Prine, now 27 years old, is set to release a whole album of songs that deal with growing up, love, and grief. The film "This Far South," which will be released on June 23, is daring in how it faces his father's passing head-on and how the son of a legend handles the inevitable concerns that arise from working in the same field.

Tommy Prine keeps going and works hard on a risky project. He created a unique album, and it is captivating.
According to Prine, "honestly, even if my Dad wasn't who he was, I feel like I would've made the same record," he stated in an interview with The Associated Press. Because of who he is, "I didn't include these songs, but I also didn't shy away from them."
Writing songs enabled Prine to process everything he had lost. His father's legendary position feels almost incidental to the intimacy of that journey.
"I'm Tommy Prine, and I lost my Dad in the pandemic, and that's going to be the focal point of what I'm trying to get across," he said. And while I am aware that it was a fairly public event and that most people will be aware of the background, I believe that they are optional.
I believe people may just listen to it from the viewpoint of a young man who lost his father unexpectedly.
The few allusions, such as the card games and talks they avoid, are vivid without ever becoming cloying. In a lovely song called "By the Way," he discusses the singular sensation of occasionally hearing his father's voice.
Prine sings, "I don't want to talk about the day you slipped away." The tunes we used to sing still make it difficult to hear your voice.
But Tommy also has other weaknesses and is more or less influenced by those who aren't his biological father. For instance, the anthemic flourishes and introspective lyrics on the album show co-producer Ruston Kelly's influence. The song "Reach the Sun" begins with a manic episode in the middle of the night but eventually soars to resemble Kelly's best work, including the excellent album he recently published.
In an interview conducted after Kelly's performance with Prine at The Basement, Sufjan Stevens was named another artist who influenced both. Prine heard a sound that matched the wistful desperation he wanted to express while listening to Stevens' "Carrie & Lowell" album, which Kelly had directed him towards.

Tommy spoke about his father's passing in front of a crowded audience in The Basement, one of Nashville's most intimate music venues.
It was "probably the last thing I wanted to do for the rest of my life," according to Prine, but it ended up being a "saving grace" for him as he dealt with the hardship of losing his father.
Listeners would do well to consider how they would react if they weren't aware that this album was produced by the legendary John Prine's son, given the darkness that hangs over anyone named Prine who dares to try his hand at making original music. Social media and other modern methods of music distribution make it plausible, if not probable, that Prine's music will reach a brand-new audience. His father may not be well-known to some listeners his age or younger, but these songs will draw comparisons on their own.
But everyone who pays attention will hear the promise of a creative person who bravely followed his heart. Fans of John Prine may recognize elements of the album's disarming honesty, but they will also hear a new voice presenting intense music that crackles.
Tommy claims that although having considered it, he rarely worries about the legacy issue. But that's simply another thing he has arranged in its appropriate position.
"I'm just making the music I want to make, and music that is a representation of who I am as a person," he stated. I have my tale to share because I had quite different childhood experiences than my father.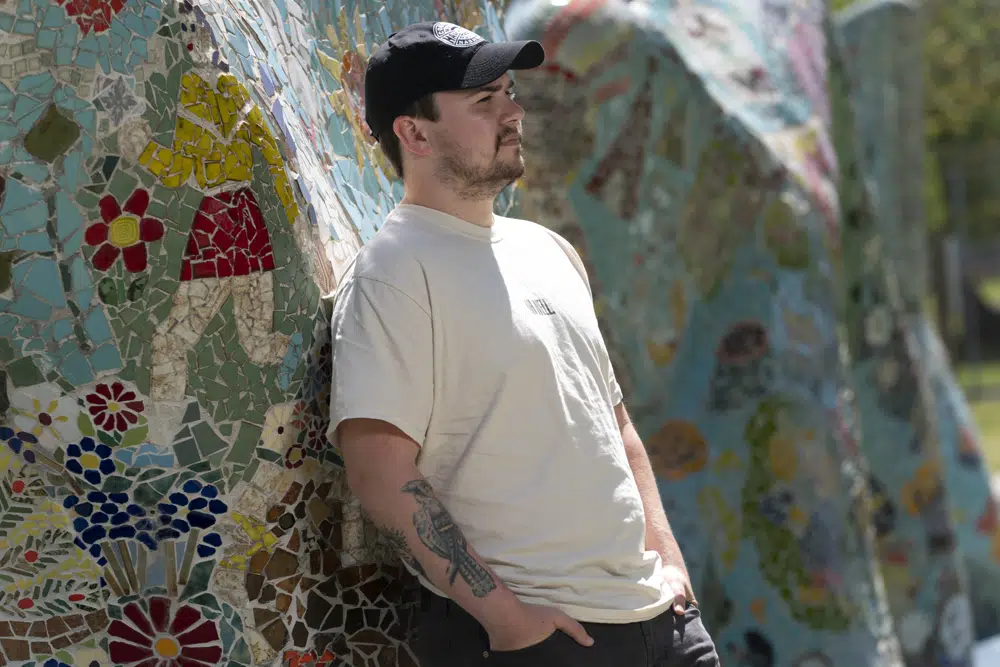 SOURCE – (AP)
Amazon To Pay $31 Million In Privacy Violation Penalties For Alexa Voice Assistant And Ring Camera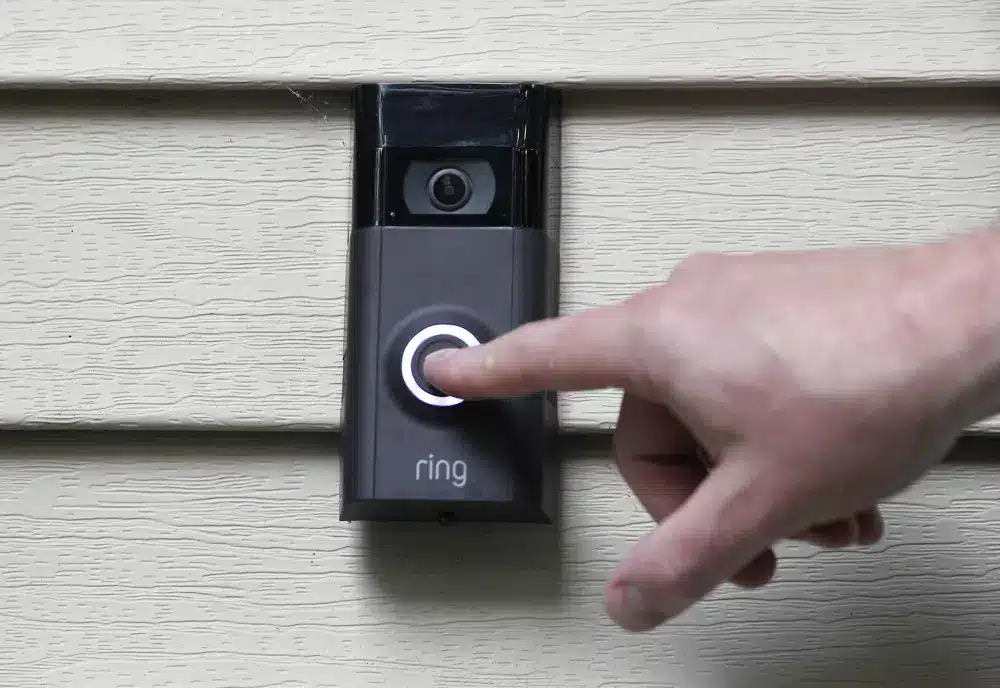 Washington, D.C. Amazon has agreed to settle charges from the Federal Trade Commission that it violated a statute protecting children's privacy and misled parents by retaining for years the voice and location data of children recorded by its well-known Alexa voice assistant by paying a $25 million civil penalty.
In a separate agreement, the business acknowledged that its doorbell camera Ring may have violated customers' privacy and agreed to pay them $5.8 million in refunds.
The Alexa-related action requires Amazon to revise its data deletion procedures and implement tougher, more lucid privacy controls. Additionally, it requires the tech giant to remove certain information gathered by its web-connected personal assistant, which users use to do everything from playing games and queueing up music to checking the weather.
Samuel Levine, the FCT's director of consumer protection, said in a statement that Amazon's history of misleading parents, retaining children's recordings indefinitely, and disobeying deletion orders infringed on COPPA (the Child Online Privacy Protection Act) and compromised privacy for money. The 1998 law was created to protect kids from the dangers of the internet.
According to a statement by FTC Commissioner Alvaro Bedoya, "when parents asked Amazon to delete their kids' Alexa voice data, the company did not delete all of it."
The organization mandated that specific voice and geolocation data, as well as dormant child accounts, be deleted by the corporation.

Amazon has agreed to settle charges from the Federal Trade Commission that it violated a statute protecting children's privacy.
According to Bedoya, Amazon stored the children's data to improve the voice recognition algorithm that powers Alexa, the artificial intelligence that runs Echo and other smart speakers. According to him, the FTC case sends a message to other tech firms that are "sprinting to do the same" in the face of intense competition when creating AI datasets.
The father of two young children, Bedoya, stated on Twitter that "nothing is more visceral to a parent than the sound of their child's voice."
More than half a billion Alexa-enabled gadgets have been sold internationally, according to Amazon, which also said that usage of the service rose 35% in 2016.
According to the FTC, in the Ring case, Amazon's subsidiary for home security cameras gave employees and contractors access to customers' private recordings and used insufficient security procedures that enabled hackers to take over certain accounts.
Many of the FTC's claims of violations against California-based Ring's operations date before Amazon's 2018 acquisition of the company. The ring is compelled by the FTC's decision to pay $5.8 million, which will be used for consumer refunds.

Amazon denied breaking the law and disagreed with the FTC's allegations on Alexa and Ring. Nevertheless, it stated that the agreements "put these matters behind us."
The Seattle-based business claimed that its "devices and services are built to protect customers' privacy and to give customers control over their experience."
The proposed order forbids Amazon from using deleted voice and geolocation data to develop or enhance any data products, in addition to the penalty in the Alexa case. Amazon must also develop a privacy program for using geolocation data by the court's judgment.
Federal judges must approve the proposed orders.
The FTC commissioners unanimously made the decision to charge Amazon in both cases.
SOURCE – (AP)
Toyota Debuts Hydrogen-Fueled Corolla Race Car As Auto Racing Begins Shift Away From Gas In 2023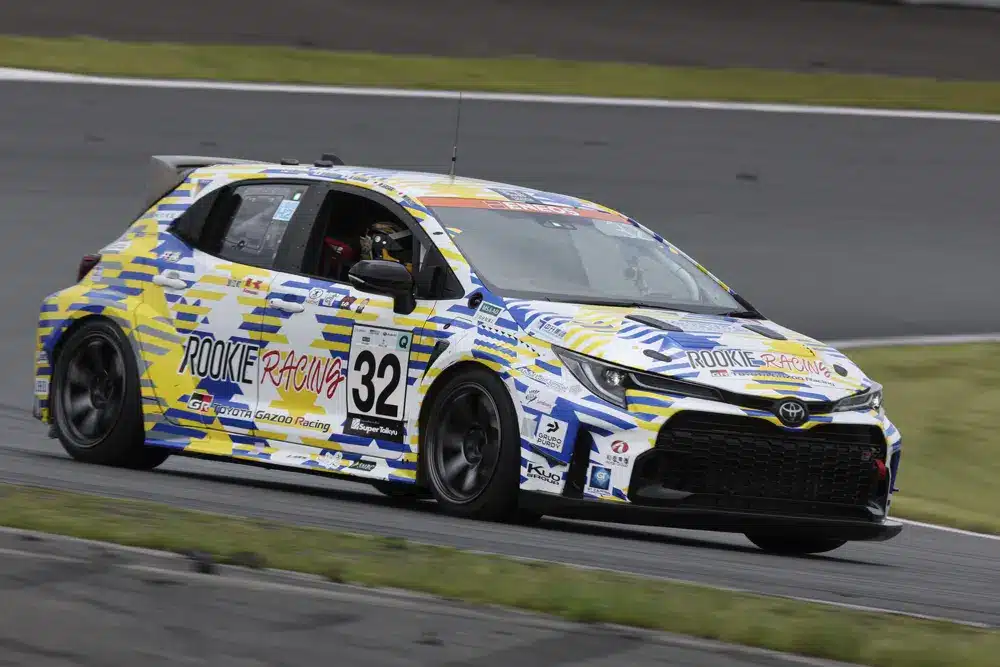 Japan's Oyama — A little Corolla powered by liquid hydrogen debuted in a vast circuit close to Mount Fuji as part of an initiative to introduce cutting-edge technology into the racing scene and showed Toyota's commitment to creating eco-friendly cars.
Akio Toyoda, chairman of Toyota, was beaming as he prepared to drive the hydrogen-fueled Corolla around the track while clad in a fire-resistant racing costume.
"Racing using a liquid hydrogen automobile is a first for the world. In the effort to combat global warming, we hope it will present an additional choice. I want to run one lap, even one second further, to make everyone happy, declared Toyoda, a former Toyota CEO, the company's founder's grandson, and a licensed racer himself.
It will be soon that the hydrogen-powered Corolla race vehicle appears at your dealer. According to Toyota representatives, the Super Taikyu 24-hour race at Fuji Speedway was only a test for the technology.
Unlike electric vehicles, it has a combustion engine, but it burns liquid hydrogen rather than petrol.
Toyota Motor Corp., a Japanese carmaker that sells roughly 10 million vehicles annually, has lagged in the global transition to battery-powered electric vehicles (EVs), but it has long viewed hydrogen as a potentially carbon-neutral alternative.
Experts claim that hydrogen has enormous potential. However, most hydrogen produced to date has been used using fossil fuels like natural gas, including the hydrogen used to power the Corolla racing vehicle.
The need for alternative energy sources has become more urgent due to rising fuel prices and worries about global warming, particularly in Japan, where nearly all of its oil is imported.
Auto racing has been eschewing its gas-guzzling, snarling machines. Honda Motor Co., a rival of Toyota, has said it would resume competing in Formula One, citing the opportunity presented by the new regulations for developing new technology. General Motors Co. and other automakers have made comparable commitments.

Akio Toyoda, chairman of Toyota, was beaming as he prepared to drive the hydrogen-fueled Corolla around the track while clad in a fire-resistant racing costume.
The 24 Hours of Le Mans, the most prestigious endurance race in the world, will be available to hydrogen-powered vehicles utilizing both fuel cells and combustion engines beginning in 2026, according to an announcement made last week by Pierre Fillon, president of the Automobile Club de l'Ouest, the organization that puts on Le Mans.
For me, hydrogen is a very intriguing future solution, Fillon told reporters. "To achieve zero emissions, we must move. This is crucial for the environment and our future generations.
Toyota CEO Koji Sato stated that he planned to announce Toyota's involvement in Le Mans soon.
John Heywood, an MIT professor emeritus and authority on automobile engines, noted that the conversation about green energy solutions has barely begun and that EVs also have disadvantages, such as the requirement for crucial minerals that are sometimes obtained in unethical or environmentally harmful ways.
There is nothing 'ungreen' about internal combustion engines. The fuel it utilizes is what counts, according to Heywood.
The hydrogen for Toyota's race car is produced at an Australian coal gasification facility and distributed by the Japanese energy business Iwatani Corp. as part of a project supported by the Japanese government to encourage the use of hydrogen for various sectors, including those using fossil fuels.
Green hydrogen is produced when water is electrolyzed to separate its hydrogen and oxygen molecules. This happens when renewable energy sources drive an electrical current through water. The technique does not result in greenhouse gas carbon dioxide. However, the IEA estimates that fewer than 0.1% of the hydrogen produced globally is now produced this way.
According to critics, it could be preferable to use that renewable energy instead of converting it to hydrogen. However, proponents of hydrogen claim that when carbon emissions are captured and stored underground, even those created from natural gas can be environmentally good.
Sato recognized the difficulty.
"First, we must establish a setting conducive to employing hydrogen. "It's important that the cycle of that system is working in all steps, including transporting it and making it, for hydrogen use to become widely used, and that environment must be stable," he told reporters on the sidelines of the race.

In addition to the credentials of hydrogen's greenness, there are other problems.
On the Formula One Grand Prix and other events test run at the Suzuka circuit in March, a Toyota vehicle powered by liquid hydrogen caught fire.
A leak sensor that was correctly functioning stopped the hydrogen leak in less than a tenth of a second from a pipe that had become loose due to the vehicle's vibrations. According to Toyota, nobody was harmed, the cabin was secured, and the fire was put out.
Toyota's No. 32 Corolla, one of the dozens of vehicles competing in the 24-hour race at Fuji Speedway, was doomed to fall short. Refueling and pit checks—important to racing—took several minutes in a race where competitors are battling for seconds.
However, according to Tomoya Takahashi, president of Toyota's Gazoo Racing Co., introducing liquid hydrogen into racing may be a modest step in the right direction.
"We're constructing for the future in this. He argued that the internal combustion engine has potential and is not the only solution.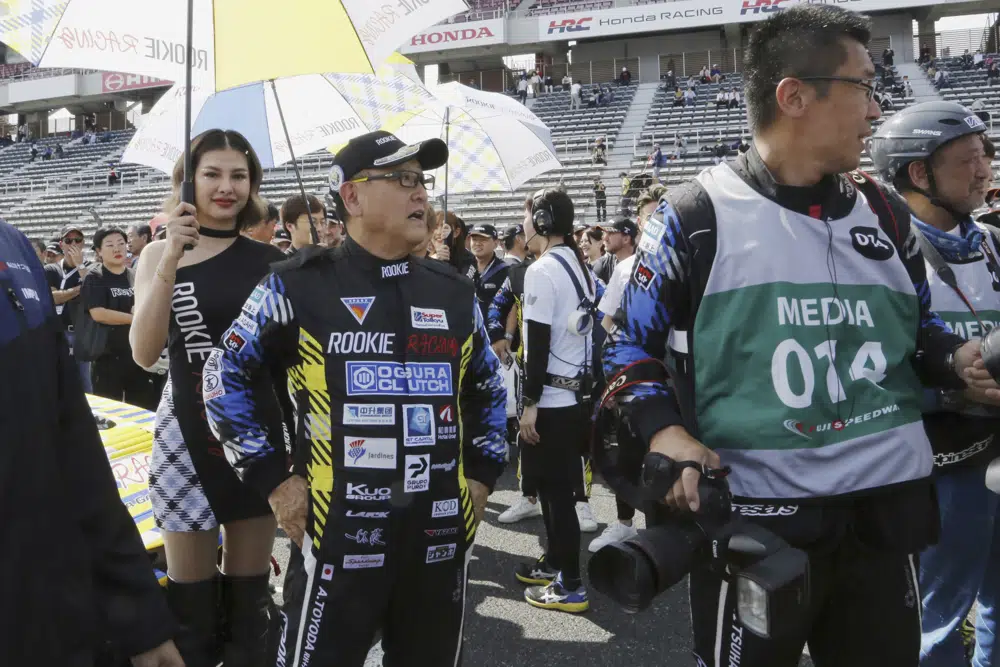 SOURCE – (AP)