UKRAINE: Despite Concerns, US To Send 31 Abrams Tanks To Ukraine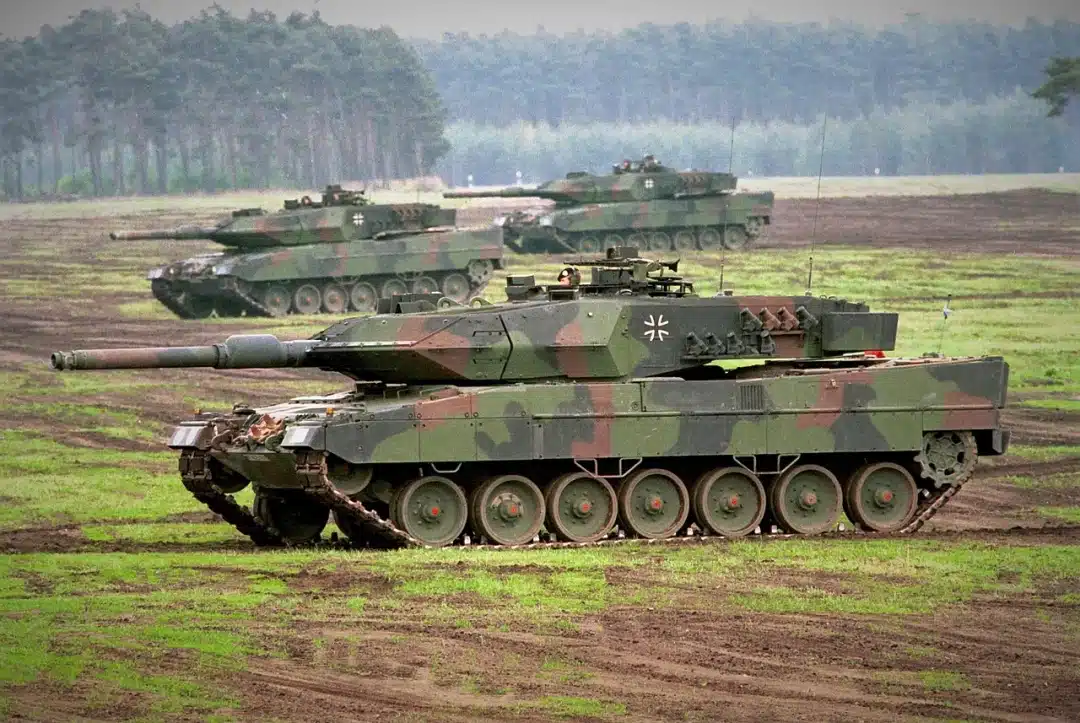 WASHINGTON — The U.S. Senior administration officials said Wednesday that the United States would send 31 M1 Abrams battle tanks to Ukraine, reversing months of Biden administration arguments that the tanks were too difficult for Ukrainian troops to operate and maintain.
The U.S. decision came after Germany agreed to send 14 Leopard 2 A6 tanks from its stockpile. Germany had stated that the Leopards would only be sent if the U.S. put its Abrams on the table, as it wanted to avoid incurring Russia's wrath unless the U.S. also committed its tanks.
Since then, both sides have had "good diplomatic conversations" that have made a difference and led to an "extraordinary shift in Germany's security policy" about giving weapons to Ukraine since Russia invaded 11 months ago, according to a senior administration official who briefed reporters on Wednesday under the condition of anonymity about the new tank package before the announcement.
The $400 million package also includes eight M88 recovery vehicles, tank-like tracked vehicles that can tow the Abrams if stuck.

Ukraine To Receive Tanks From France
Hundreds of tanks and heavily armored vehicles will be sent by France, the United Kingdom, the United States, Poland, Germany, the Netherlands, and Sweden to fortify Ukraine as it enters a new phase of the war and attempts to break through entrenched Russian lines.
But there were few details on what U.S. tanks would be sent, such as whether they would be pulled from the existing stockpile of over 4,000 Abrams and retrofitted or whether the U.S. would use the Ukraine Security Assistance Initiative to buy new systems to potentially backfill allies who send their own or buy new systems outright for Ukraine.
Using funding from the assistance initiative means that Ukraine has been promised Abrams tanks, but it will likely be many months before they arrive on the battlefield, and they won't be there in time for Russia's planned spring offensive.
Russian Ambassador to Germany Sergey Nechayev described Berlin's decision to send Leopard 2 tanks to Ukraine as "extremely dangerous" on Wednesday.
In an online statement, Nechayev stated that the move "shifts the conflict to a new level of confrontation and contradicts German politicians' statements about their reluctance to get involved in it."

Close Allies Not Helping Out
"We are seeing yet again that Germany, along with its closest allies, is not interested in a diplomatic resolution of the Ukraine crisis; rather, it is determined to permanently escalate it and to continue to supply the Kyiv regime with new lethal weapons indefinitely," the statement said.
Up until now, the United States has refused to give Ukraine its M1 Abrams tanks, saying that they are hard to maintain and cause a lot of logistical problems. Washington believed that sending German Leopards would be more productive because many allies had them, and Ukrainian troops would require less training than on the more difficult Abrams.
Under Secretary of Defense for Policy Colin Kahl recently told reporters that the Abrams is complicated, expensive, difficult to maintain, and difficult to train on a piece of equipment. Defense Secretary Lloyd Austin emphasized that "we should not be providing the Ukrainians with systems they can't repair, sustain, or afford in the long run, because it's not helpful."
To be effective in Ukraine, the Abrams will need extensive training in combined arms maneuvering — how the tanks work together on the battlefield and how to maintain and support the complex, 70-ton weapon. The Abrams tanks are propelled by a turbine jet engine that consumes at least two gallons of fuel per mile, whether moving or idling, requiring a network of fuel trucks to keep the line moving.
SOURCE – (AP)
Andrew Tate Loses Appeal Against 30-Day Detention In Romania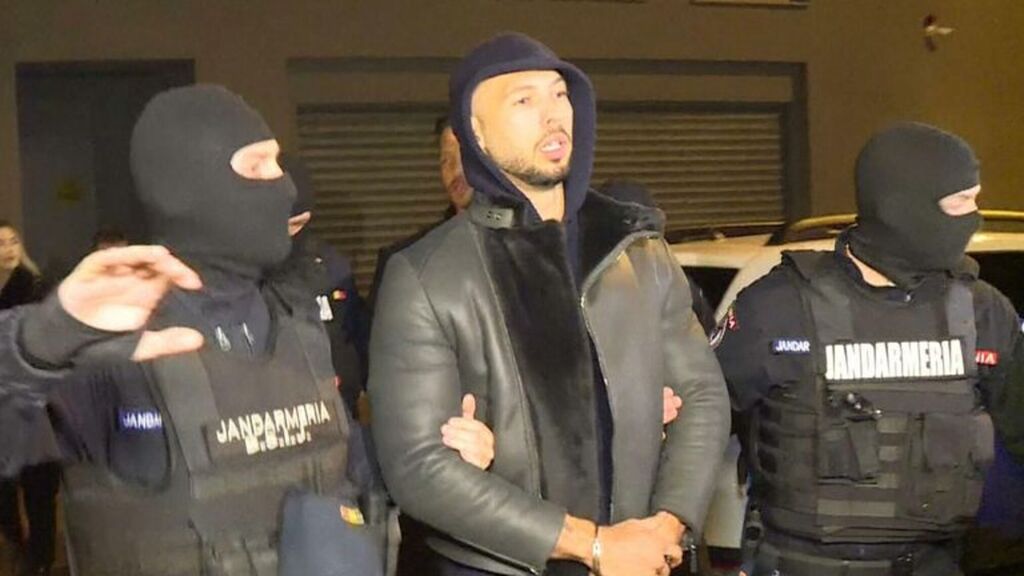 BUCHAREST, RUSSIA — An official said that a Romanian court upheld a second 30-day detention for the Tik Toker and former kickboxer Andrew Tate, who is being held on suspicion of organized crime and human trafficking.
Ramona Bolla, a spokeswoman for Romania's DIICOT agency that fights organized crime, said that Tate lost his appeal against a judge's decision on January 20 to keep him in jail for another 30 days.
Andrew, a British-American citizen with nearly 5 million Twitter followers, arrived at the Bucharest Court of Appeal handcuffed to his brother Tristan, who is being held in the same case as two Romanian women. None of the four have been charged formally.
The court didn't agree with their arguments, so they'll all stay in jail until February 27 while prosecutors look into the case. They previously lost an appeal over a 30-day extension.
A document that explains the judge's decision on January 20 says that he or she took into account the defendants' "special dangerousness" and their ability to find victims who were "more vulnerable and looking for better life opportunities."

Tate Seeks Better Defence
Tina Glandian, an American lawyer who has worked with famous people like singer Chris Brown and former heavyweight boxer Mike Tyson, joined the Andrews' legal team on Wednesday.
"The defense team made extensive legal arguments pointing out the lack of evidence against the Tate brothers," she said before the ruling at a press conference. "It's no secret that the Tate brothers are controversial public figures, but this isn't about them… this is about a violation of international human rights and due process of law."
"The system has failed so far," she said. "The Tate brothers, both US citizens, have been imprisoned for more than 30 days without bail and with no charges filed against them."
"Ask them for evidence, and they will give you none because it doesn't exist," Andrew Tate said as the Tates left the court after Wednesday's morning hearing. You'll learn the truth about this case soon."
Tate is said to have moved to Romania in 2017. Before that, he was not allowed to use several popular social media sites to share his misogynistic and hateful views. He claims there is "zero evidence" against him in the case and that it is a "political" attack to silence him.
"My case is political, not criminal. It has nothing to do with justice or fairness. It's about undermining my global influence," read a post on his Twitter account on Sunday.

Tates Following Has Grown Since His Arrest
Since his arrest in December, his Twitter following has grown by several hundred thousand. An online petition to free the brothers, launched in January, has nearly 100,000 signatures.
Following the arrests of the Tates and the two women, the DIICOT anti-organized crime agency said in a statement that it had identified six victims in the human trafficking case who had been subjected to "acts of physical violence and mental coercion" and sexually exploited by members of the alleged crime group.
According to the agency, victims were enticed with false promises of love, intimidated, placed under surveillance, and subjected to other forms of control while coerced into engaging in pornographic acts for large financial gain.
Last month, Romanian police raided the Tate brothers' property near Bucharest and took a fleet of luxury cars, including a Rolls-Royce, a Ferrari, and a Porsche. They reported seizing assets valued at $3.9 million.
Prosecutors have stated that if they can prove the car owners made money from illegal activities such as human trafficking, the assets will be used to cover investigation costs and compensate victims. Tate also lost his appeal against the asset seizure.
SOURCE – (AP)
NASA Marks 20 Years Since Space Shuttle Columbia Disaster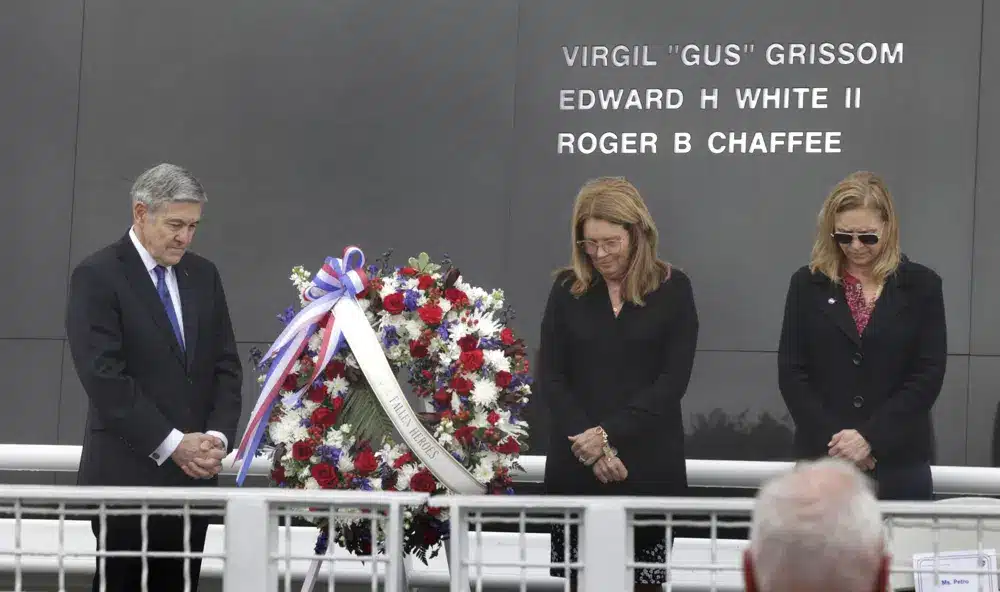 CAPE CANAVERAL, Fla. – As part of its annual tribute to astronauts who died in space, NASA remembered and honored the 20th anniversary of the Columbia space shuttle disaster on Thursday.
More than 100 people gathered at Kennedy Space Center under a grey sky to remember not only Columbia's crew of seven but also the 18 other astronauts killed in the line of duty. More than half of the names etched into the black granite of the Space Mirror Memorial result from NASA's two shuttle accidents; the rest result from plane crashes.
The Columbia astronaut family members did not attend the morning ceremony. But local rabbi Zvi Konikov remembered that Israel's first astronaut, Ilan Ramon, asked him how to keep the Sabbath while in orbit for two weeks and seeing multiple sunsets daily.
"Ilan delivered a powerful message to us. We must pause and reflect on why we are here on Earth, no matter how fast we are moving or how important our work is, and that is what we are doing today. "We take a moment to remember all those brave souls," Konikov said.

NASA Ship Was Destroyed Feb. 2003
Columbia was destroyed during reentry on February 1, 2003, because a piece of foam from the fuel tank had broken off and pierced the left wing 16 days earlier when the ship was taking off. The shuttle broke up over Texas only 16 minutes before it was supposed to land in Florida.
Despite the concerns of others, NASA managers dismissed the impact during the flight. The shuttle Challenger was lost during liftoff on January 28, 1986, killing all seven people on board, including schoolteacher Christa McAuliffe.
On January 27, 1967, three astronauts were killed when the Apollo 1 launch pad caught fire.
Because these three dates are so close, NASA dedicates the last Thursday of January to remembering its fallen astronauts. Flags were lowered to half-staff at space centers across the country, and ceremonies were held alongside spaceflight safety discussions.
Former shuttle commander Bob Cabana, an associate administrator at NASA, says that the loss of Columbia could have been prevented, just like other tragedies at NASA.

Three Astronauts Killed
"Why do we have to keep repeating the same difficult lessons?" he asked. "I never want to have to go through Columbia again."
Columbia's previous crew included commander Rick Husband, pilot Willie McCool, Michael Anderson, Kalpana Chawla, David Brown, Laurel Clark, and Ramon.
As the ceremony ended, a ship's bell rang for each of the 25 names read.
Bob and Diane Ka lander's sailing trip from Jamestown, Rhode Island, to Florida's Key West was cut short of honoring the shuttle crews. Their daughter and her boyfriend also came to Kennedy.
"People's memories are fading," Diane Kalander said. "There has been a de-emphasis on space because people say, 'Let's worry about problems on Earth rather than future problems.'" We need to think about the future."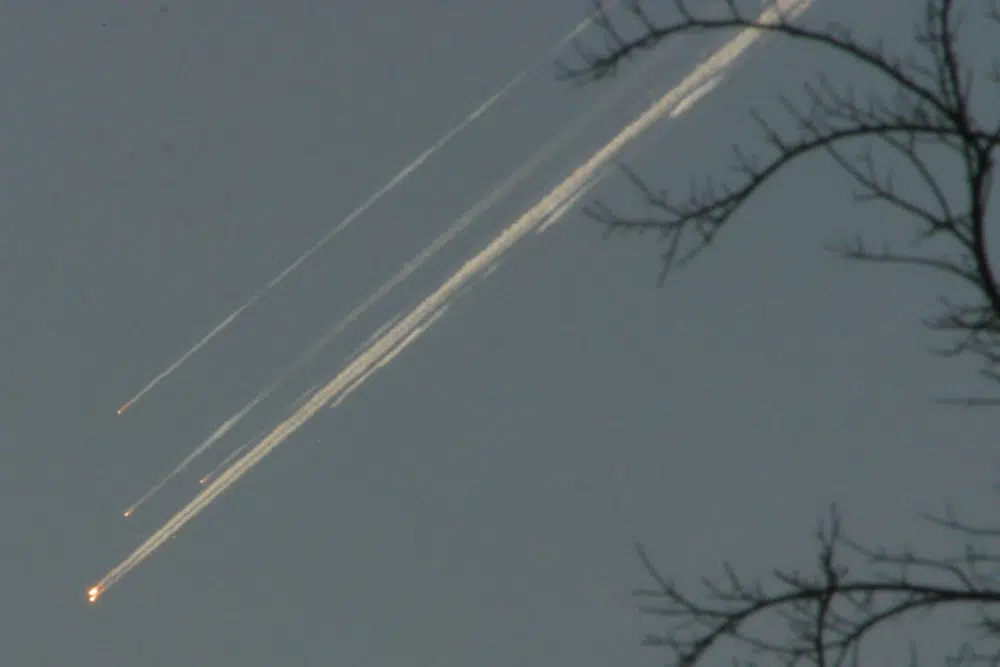 SOURCE – (AP)
UKRAINE: $2.5 Billion Aid Sends Strykers, But No Tanks
WASHINGTON— According to the Pentagon, the United States will send 90 Stryker combat vehicles and an additional 59 Bradley fighting vehicles to Ukraine, along with hundreds of thousands of rounds of ammunition. It is the latest package of help to help Ukraine fight back against Russia's strong front lines.
The $2.5 billion package does not include tanks, which has become a point of contention because Germany has stated that it will only send its Leopard tanks to Ukraine if the US sends the Abrams. The United States says that the Abrams tank, which is powered by a complex turbine engine similar to an airplane jet engine, would not be a good choice for the current conflict because it needs to be repaired and refueled so often.
The package includes more ammunition for the HIMARS rocket artillery systems, the NASAMS air defense systems, the 25 mm cannon on the Bradleys, and hundreds of tow missiles for the anti-tank weapons on the Bradleys that are supplied by the US. Included in the package are 8 more Avenger air defense systems, 350 Humvees, 53 MRAPS (mine-resistant ambush-protected vehicles), thousands of anti-armor rockets, and 3 million more rounds of ammunition for small arms.

Ukraine Needs More Assistance
According to the US Under Secretary of Defense for Policy Colin Kahl, the US is now focusing on sending mechanized infantry support to help Kyiv's forces break through new Russian defensive lines in the fierce ground battle in eastern Ukraine.
A Pentagon news release says that the heavy-armored, tracked Bradleys and the medium-armored Strykers will give Ukraine "two brigades of armored capability."
The Army operates over 550 Strykers in various configurations. The wheeled and armored Stryker, which is being sent to Ukraine for the first time, can bring infantry squads into battle quickly. It can also be changed to provide medical evacuation or reconnaissance or to serve as a nuclear, biological, and chemical response vehicle.
The two armored vehicles serve distinct functions. With its cannon and anti-tank missile launchers, the Bradley provides more firepower. Because it is wheeled, the lighter armored Stryker can move much faster on paved roads, allowing infantry squadrons to enter the fight sooner.

Pentagon Is Sending More Aid
According to the Pentagon, the extra air defense systems and ammunition are being sent to help Ukraine defend against an onslaught of Russian missile attacks against its civilian population. For example, last weekend, a Russian missile hit an apartment building in Dnipro, killing at least 45 people, including children.
Recently, the $2.5 billion package has been one of several multibillion-dollar aid announcements for Ukraine, as the US and its allies rush heavy weapons to Kyiv ahead of an expected Russian spring offensive. Since Russia's invasion in February, the United States has provided $26.7 billion in military assistance to Ukraine.
Defense Secretary Lloyd Austin is in Germany and will meet with the Ukraine Defense Contact Group on Friday, including representatives from about 50 countries coordinating weapons support.
SOURCE – (AP)