MARBURG: WHO Says Equatorial Guinea Confirms 1st Outbreak Of Marburg
DAKAR, Senegal — The World Health Organization has confirmed that Equatorial Guinea has its first-ever case of the viral disease. At least nine deaths have been linked to this virus, which is related to Ebola.
In a statement released on Monday, the UN Health Organization confirmed that there was an epidemic. Last week, a local health official sent Equatorial Guinea samples to a Senegal lab to find out what caused the disease.
The WHO says that there have been nine deaths and 16 possible cases with symptoms like fever, tiredness, diarrhea, and vomiting. The agency stated that it was sending medical experts to assist officials in Equatorial Guinea in stopping the outbreak and protective equipment for hundreds of workers.

Marburg evolves From Bats.
Like Ebola, the virus comes from bats and spreads from one person to another through close contact with their bodily fluids or surfaces, such as a contaminated bed sheet. Without treatment, up to 88% of people will die from Marburg.
The rare virus was discovered in 1967 after causing disease outbreaks, in Germany and Belgrade, Serbia laboratories. Seven people died after being exposed to the virus while conducting monkey research.
No approved vaccines or drugs exist to treat Marburg, but rehydration treatment to relieve symptoms can improve survival chances.
Marburg killed 90% of the 252 people infected in an Angolan outbreak in 2004. In Ghana, two Marburg deaths were reported last year.
SOURCE – (AP)
Minnesota Suit Against E-Cigarette Maker Juul Goes To Trial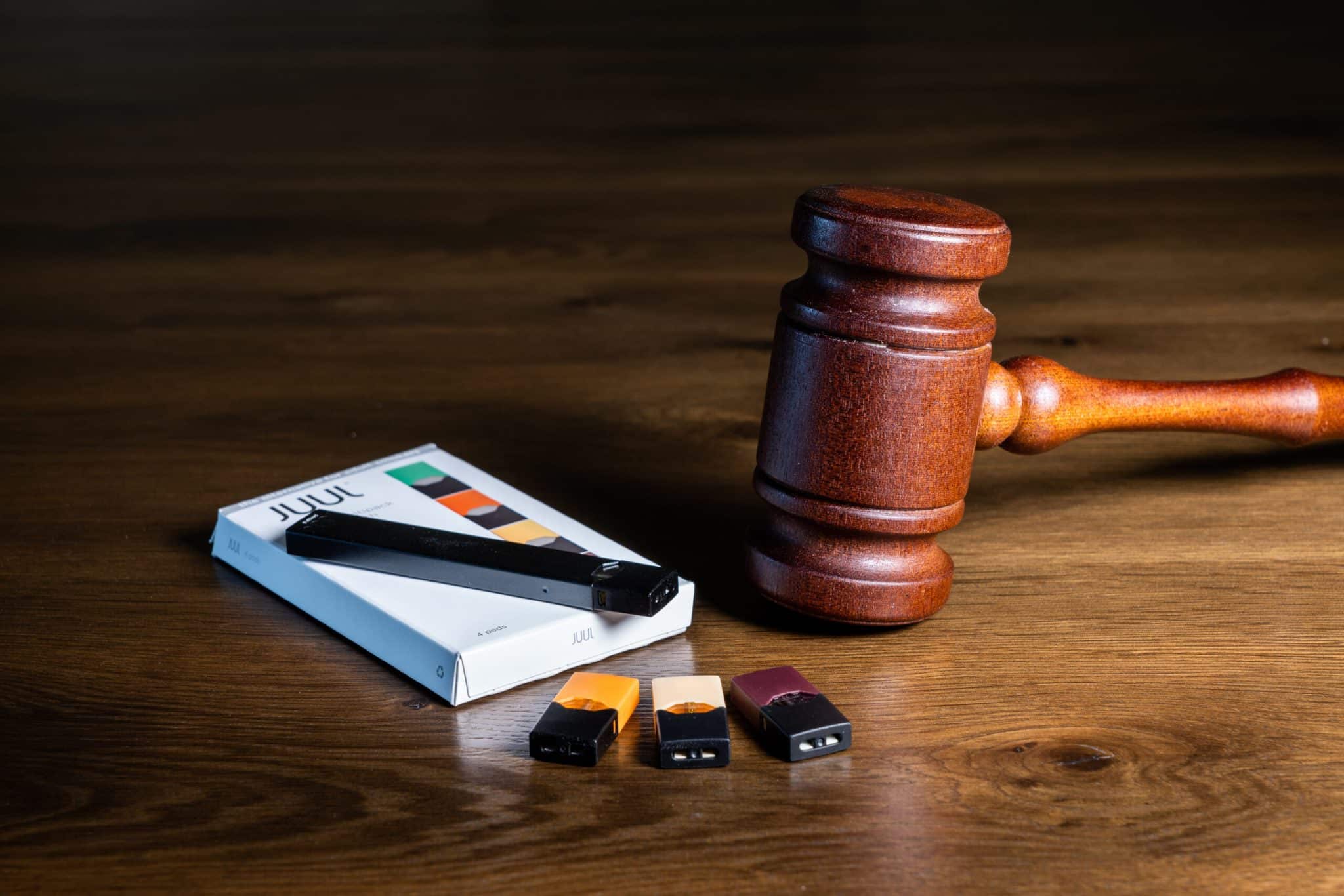 (MINNEAPOLIS) — Minnesota Attorney General Keith Ellison is set to make the opening statement in his state's lawsuit against Juul Labs on Tuesday, marking the first time any of the thousands of cases against the e-cigarette maker over its alleged marketing to minors will be heard in a courtroom.
In 2019, Minnesota filed a lawsuit against Juul, claiming the San Francisco-based firm illegally targeted young people with its products to make a new generation addicted to nicotine. Ellison has refused to specify how much money the state seeks in damages and civil penalties. However, upon announcing the action, he said it might be in the ballpark of Minnesota's historic $7.1 billion settlement with the cigarette industry in 1998.
Juul has faced thousands of lawsuits nationwide, but most have settled, including 39 with other states and U.S. territories. In 2020, Minnesota added tobacco industry behemoth Altria, which previously owned a minority stake in Juul, as a co-defendant. Altria completed its divestment earlier this month and claimed to have lost its $12.8 billion investment. Altria announced a $2.75 billion investment in rival electronic cigarette firm NJOY a few days later.
"We will demonstrate how Juul and Altria misled and hooked a generation of Minnesota youth on their products, causing both great harms to the public and great expense to the State to remedy that harm," Ellison said.
The jury trial will run three weeks before Hennepin County District Judge Laurie Miller. The landmark 1998 lawsuit by the state and Blue Cross and Blue Shield of Minnesota against the big cigarette companies took roughly four months.

Juul has faced thousands of lawsuits nationwide, but most have settled in Minnesota
This lawsuit resulted in the release of millions of pages of previously secret industry papers and a $7.1 billion settlement soon before the state's closing statements. Part of the money was used to fund anti-smoking programs, but Juul and Altria pointed out in court filings that lawmakers chose to spend most of the money on state government.
Ellison wants to deliver part of the state's opening statement personally before passing it off to attorneys from two outside law firms handling the case for Minnesota. Consumer fraud, public nuisance, unjust enrichment, and conspiracy are all alleged in the case. A brief submitted last week provides a taste of the state's claims.
"Defendant JUUL, in a conspiracy with Altria, preyed on and enticed Minnesota's children to buy a product that may sentence them to a lifetime of nicotine addiction and other destructive behaviors," state attorneys stated. "the company launched a design and marketing campaign aimed at enticing children, focusing on attracting 'cool kids,' creating a nicotine' buzz,' and utilizing social media and celebrities as 'pushers' of its addictive products." Defendants allege their actions were in the name of assisting "aging smokers" to quit smoking. That claim is false; it is a ruse."
According to Juul, Minnesota rejected settlement offers identical to those it received from other states, which gave "hundreds of millions of dollars to further combat underage use and develop cessation programs in those states."
Effective interventions to address underage use of all tobacco products in Minnesota
"Effective interventions to address underage use of all tobacco products in Minnesota, including vapor, rely on evidence-based policies, programs, and enforcement, not headline-driven trials," the statement said. "This is the approach Juul Labs supports and has helped to implement."
The creator of Marlboro cigarettes and other tobacco products, Altria Group, formerly Phillip Morris Cos., is downplaying its role. In a court filing last week, it stated that it purchased a 35% investment in Juul Labs in 2018 after its own vaping devices failed to find popularity, and only after Juul informed Altria "and announced to the world" that it had made "meaningful changes" to its marketing methods.
sAltria, based in Richmond, Virginia, said the services it offered to Juul lasted slightly over a year and ended in March 2020, including offering key counter space in retailers, mailing a Juul ad, and offering discounts to adult smokers. And it contends that its sponsorship did not materially raise sales of Juul products in Minnesota nor the use of e-cigarettes by minors in the state.
Juul, which debuted in 2015, quickly gained the market leader in the United States due to the appeal of flavors such as mango, mint, and creme brulee. Its popularity was boosted among teens, some of whom became addicted to Juul's high-nicotine pods. In response to the backlash, Juul discontinued all U.S. advertising and its flavors in 2019. Juul's appeal with teenagers has now declined, and its share of the multibillion-dollar market has decreased to around 33% from a high of 75%.
In June, the Food and Drug Administration rejected Juul's proposal to keep its products on the market as a smoking substitute for adults, though that decision is under appeal. In September, Juul agreed to pay roughly $440 million to settle a two-year probe by 33 states into its marketing of high-nicotine products.
States still suing Juul include New York, California, Massachusetts, New Mexico, Alaska, Illinois, West Virginia, and the District of Columbia.
SOURCE – (AP)
California Bill To Protect Doctors Who Mail Abortion Pills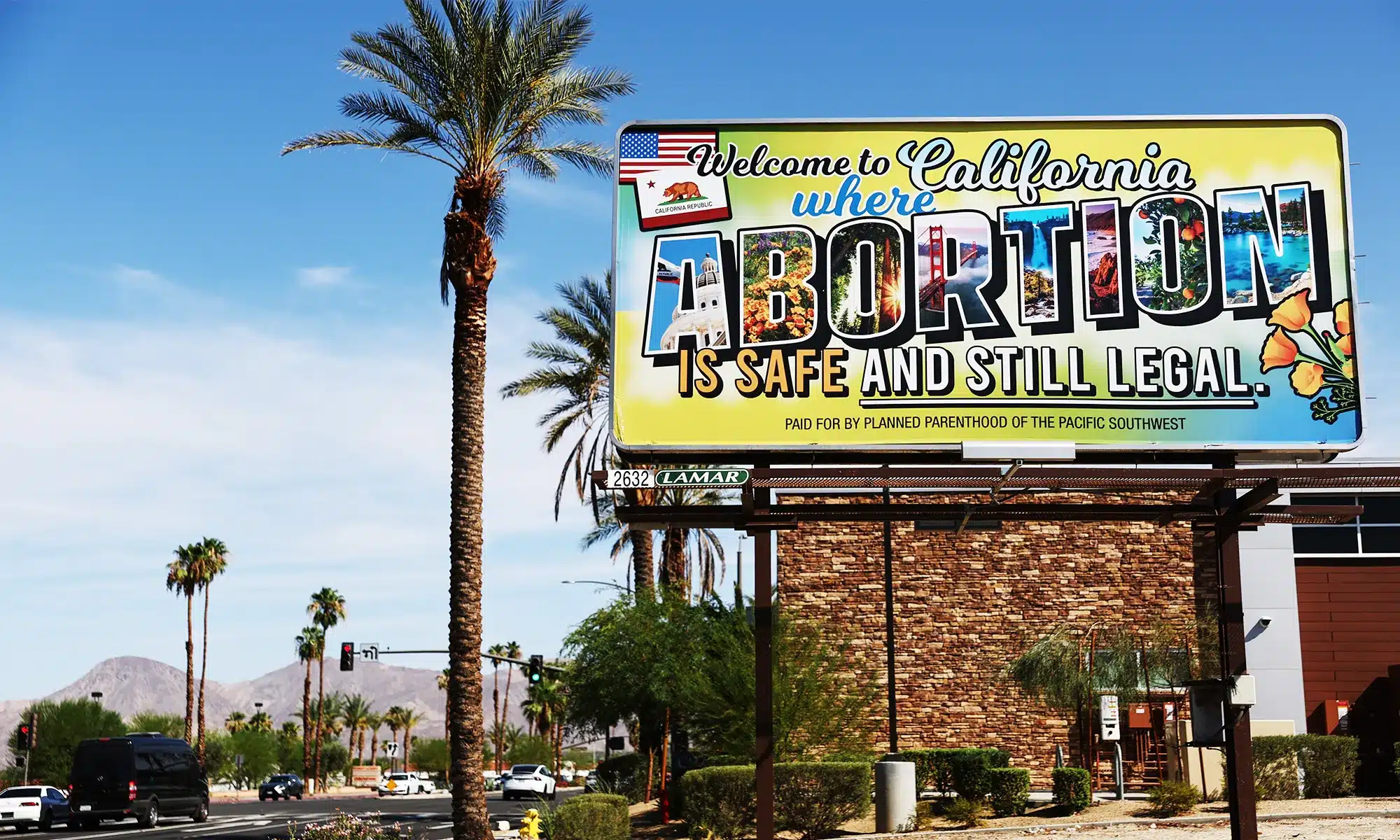 California's SACRAMENTO — A new bill introduced on Friday in the state Legislature would shield doctors in California who send abortion drugs to clients in other states from legal action.
A doctor accused of administering abortion drugs in another state cannot be extradited to California under the proposed legislation. Also, it would protect doctors from sanctions. And it would permit Californian doctors to file lawsuits against anyone who tries to prevent them from performing abortions.
The legislation would protect only Californian physicians. A doctor would not be protected if he or she traveled outside of California to perform an abortion on a patient in another state. Also, individuals who obtain the drug in other states would not be protected.
The bill's sponsor, state senator Nancy Skinner, a Democrat from Berkeley, said her goal is to ensure that Californians who are visiting or temporarily residing in other states, such as college students, can still receive medication permitted in their home state. However, she admitted that California doctors who treat patients who reside in other states would also be subject to the legislation.
Skinner declared, "This is important healthcare. No matter where their patients are physically located, our healthcare professionals should be safeguarded when treating them.
According to Skinner's office, similar laws have been proposed or approved in Massachusetts, New York, Connecticut, Maryland, and Vermont. The Code of Connecticut prohibits extradition — unless the individual fled from the state requesting them — as well as criminal summonses from other states linked to reproductive health care services that are legal in Connecticut.
Rep. Matt Blumenthal of Connecticut, a Democrat and co-chair of the General Assembly's Reproductive Rights Caucus, said that if a provider is providing telehealth services to someone, even if they query where they are, they have to take it on faith. "We don't want to turn healthcare professionals into the patients' police. Also, we don't want to require them to conduct an inquiry each time they use telehealth.

The mifepristone abortion medication is being distributed despite efforts by other governments to stop it.
The mifepristone abortion medication is being distributed despite efforts by other governments to stop it. Attorneys general in 20 states, the majority of which have Republican governors, have cautioned some of the biggest pharmacy chains in the country that distributing the drug within their borders could result in legal repercussions.
Idaho forbids most abortions, including those caused by the medicine. California must extradite doctors who disobey Idaho laws, according to Blaine Conzatti, head of the anti-abortion Idaho Family Policy Center.
Conzatti criticized Skinner's bill, saying it was incredibly arrogant. "It would completely overturn our federal system and flaunt the conventional relationship between states."
Skinner's proposal extends beyond abortions. Also, it would safeguard doctors who send drugs for transsexual patients and contraceptives.
There are existing provisions in California preventing courts from enforcing judgments rendered outside of California against abortion providers and volunteers. The purpose of that statute was to safeguard medical professionals who perform abortions on out-of-state visitors to California. Proponents of abortion say that the U.S. Constitution has a clause that says states must give the laws of other states "full faith and credit," and that measures like these go against that clause.
Federal courts have acknowledged an exception to that rule, and it pertains to legislation in one state that goes against the "public policy" of another state. According to Skinner's law, it is against California's public policy for doctors to be paid for prescribing abortion drugs.
We take great caution, Skinner added.
Since more than 20 years ago, it has been permissible to utilize abortion drugs in the United States until the 10th week of pregnancy. In the U.S., it is currently the most popular abortion technique. A federal judge in Texas is debating whether to delay or revoke the drug's approval by the U.S. Food and Drug Administration, a decision that would be binding on all states, not just those that have banned abortions.
A total of 17 bills, including ones to increase access to contraception and safeguard patients' privacy, have been introduced by Democrats in California this year to protect abortion rights, including Skinner's bill.
SOURCE – (AP)
Lilly Plans To Cut Some Insulin Prices $44, Expand Cost Cap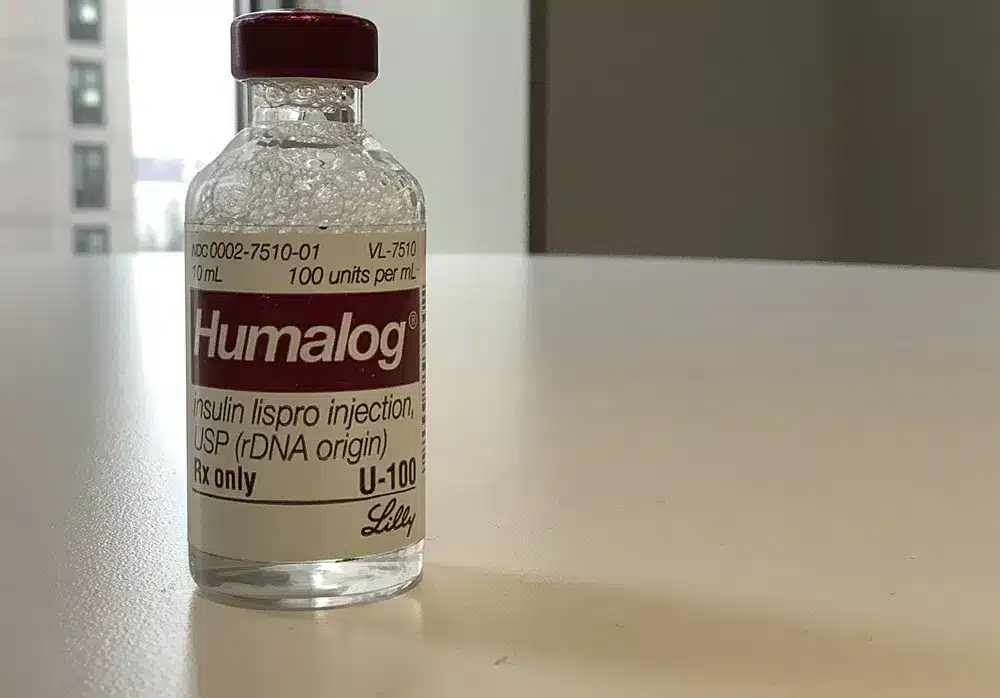 Eli Lilly will reduce the price of some older insulins later this year and provide more patients with immediate access to a cap on the costs they pay to fill prescriptions.
The actions announced on Wednesday provide critical relief to some people with diabetes who can face annual costs of thousands of dollars for the insulin they require to live. Lilly's changes come as lawmakers and patient advocates pressure drugmakers to address rising prices.
Lilly said it would reduce list prices for Humalog, its most commonly prescribed insulin, and Humulin, another insulin, by 70% or more in the fourth quarter, which begins in October.
List prices are what a drugmaker initially establishes for a product and what people without insurance or with high deductible plans are sometimes forced to pay.
According to a Lilly spokesperson, the current list price for a 10-mL vial of the fast-acting, mealtime insulin Humalog is $274.70. This will be reduced to $66.40.
Similarly, she stated that the same amount of Humulin is currently listed at $148.70. That will now be $44.61.
According to Lilly CEO David Ricks, the company is making these changes to address issues that affect the price patients ultimately pay for its insulins.

Lilly Humulin is currently listed at $148.70. That will now be $44.61
He noted that discounts Lilly offers from its list prices often only reach patients through insurers or pharmacy benefit managers. High-deductible coverage can result in large bills at the pharmacy counter, especially at the beginning of the year when deductibles renew.
"We know the current healthcare system in the United States has gaps," he said. "This makes a difficult disease like diabetes even more difficult to manage."
Patient advocates have long advocated for insulin price reductions to assist uninsured individuals unaffected by price caps tied to insurance coverage.
Lilly's planned price cuts "could provide some substantial price relief," according to Stacie Dusetzina, a Vanderbilt University health policy professor who studies drug costs.
She noted that the changes are unlikely to have a significant financial impact on Lilly because the insulins are older, and some are already competitive.
Lilly also announced on Wednesday that the price of its authorized generic version of Humalog would be reduced to $25 per vial beginning in May.

Lilly will also launch biosimilar insulin in April to compete with Sanofi's Lantus.
Ricks stated that because insurers and the pharmacy system will take time to implement the price cuts, the drugmaker will immediately cap monthly out-of-pocket costs for people not covered by Medicare's prescription drug program at $35.
According to the drugmaker, the cap applies to people with commercial insurance and at most retail pharmacies.
People without insurance, according to Lilly, can find savings cards for the same amount of insulin on its InsulinAffordability.com website.
In January, the federal government began applying that cap to patients with Medicare coverage, which is available to people 65 and older and those with certain disabilities or illnesses.
Last month, President Joe Biden mentioned the cost cap in his annual State of the Union address. He proposed capping insulin costs at $35 for everyone.
Lilly responded to Biden's call, according to a statement released on Wednesday.
"It's a big deal, and other manufacturers should follow," Biden said.
He also stated that Americans have faced "far too long" and much higher drug costs than people in other countries.
Aside from Eli Lilly and the French pharmaceutical company Sanofi, Novo Nordisk is another insulin manufacturer.
Sanofi and Novo Nordisk representatives said their companies offer a variety of programs that help people with and without insurance save money.
The pancreas produces insulin, which the body uses to convert food into energy. Diabetes patients do not produce enough insulin.
To survive, people with Type 1 diabetes must take insulin every day. According to the American Diabetes Association, more than 8 million Americans use insulin.
According to research, insulin prices have more than tripled in the last two decades. Pharmaceutical companies are under increasing pressure to assist patients.

Lilly is trying to get ahead of the issue and appear to the public as the good guy,
California has stated that it intends to investigate the possibility of producing cheaper insulin. Drugmakers also may face competition from companies like the nonprofit Civica, which plans to produce three insulins at a recommended price of at most $30 a vial, a spokeswoman said.
Drugmakers may see "the writing on the wall that high prices can't last forever," according to Larry Levitt, executive vice president of the Kaiser Family Foundation, a nonprofit that studies health care.
"Lilly is trying to get ahead of the issue and appear to the public as the good guy," Levitt said, adding that nothing prevents Lilly from raising prices again.
According to Lilly officials, they have not raised the prices of any of their insulins since 2017.
Lilly CEO Ricks stated that Wednesday's changes were made "because it's time and the right thing to do."
In 1923, two years after University of Toronto scientists discovered insulin, Indianapolis-based Eli Lilly and Company became the first company to commercialize it. The drugmaker then built its reputation on insulin production, even as it expanded into cancer treatments, antipsychotics, and other medications.
Last year, Lilly earned more than $3 billion in revenue from Humulin, Humalog, and it's authorized generic. The previous year, they made more than $3.5 billion.
"These are treatments that have a long and successful history and should be less expensive for patients," Dusetzina said.
SOURCE – (AP)