T Rex Skeleton Sells For More Than $5M At Zurich Auction
BERN, Switzerland — Nearly 300 Tyrannosaurus rex bones excavated from three different locations in the United States and combined into a single skeleton were auctioned off in Switzerland on Tuesday for 4.8 million Swiss francs ($5.3 million), which was less than the estimated price.
The T. rex skeleton, which was crafted into an open-mouth position and measured 11.6 meters long (38 feet long) and 3.9 meters height (12.8 feet), sold for less than the expected range of 5 million to 8 million francs when it went under the hammer at the Koller auction house in Zurich.
Koller stated that Tuesday's auction would be the first time such a T. rex skeleton would be auctioned in Europe. The 293-bone composite skeleton was the centerpiece of a 70-lot auction, and the skull was displayed adjacent to the auctioneer's podium throughout.
"It could be that it was a composite — that's why the purists didn't go for it," Karl Green, the auction house's marketing director, explained over the phone. "It's a reasonable price for the dinosaur." I'm hoping it'll be displayed in public somewhere."
Green did not reveal the buyer's identity but stated he was a "European private collector." Koller estimated the sale cost 5.5 million Swiss francs (approximately $6.1 million) when the "buyer's premium" and costs were factored in.

T. rex skeleton was crafted into an open-mouth position.
According to the promoters, the composite T. rex, "Trinity," was created using specimens recovered from three sites in Montana and Wyoming's Hell Creek and Lance Creek formations between 2008 and 2013.
According to Koller, "original bone material" comprised more than half of the rebuilt skeleton. The auction house stated that the skull was extremely uncommon and incredibly well-preserved.
"When dinosaurs died during the Jurassic or Cretaceous periods, their heads were frequently lost during deposition (of the remains into rocks)." Most dinosaurs have been discovered without their skulls," according to Nils Knoetschke, a scientific adviser quoted in the auction catalog. "However, here we have authentic Tyrannosaurus skull bones from the same specimen."
Between 65 and 67 million years ago, T. rex roamed the Earth. Research published in the journal Science two years ago suggested that approximately 2.5 billion dinosaurs ever existed. Hollywood blockbusters like the "Jurassic Park" saga have increased public intrigue with the predatory beast.
According to Koller, the two regions where Trinity's bones came from were also the source of other T. rex skeletons that were auctioned off: "Sue" was purchased for $8.4 million over a quarter-century ago by Chicago's Field Mu seum of Natural History, and "Stan" sold for over $32 million three years ago.
A triceratops skeleton known as "Big John," which Guinness World Records deemed the world's largest, was auctioned off for 6.6 million euros ($7.2 million) to a private collector in Paris two years ago.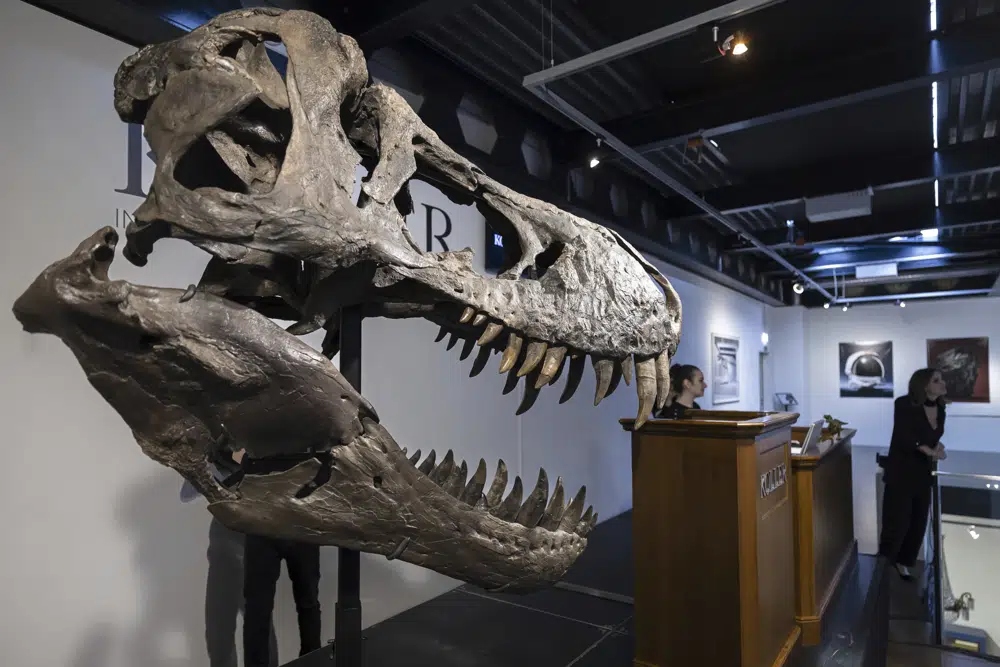 SOURCE – (AP)
Toyota Debuts Hydrogen-Fueled Corolla Race Car As Auto Racing Begins Shift Away From Gas In 2023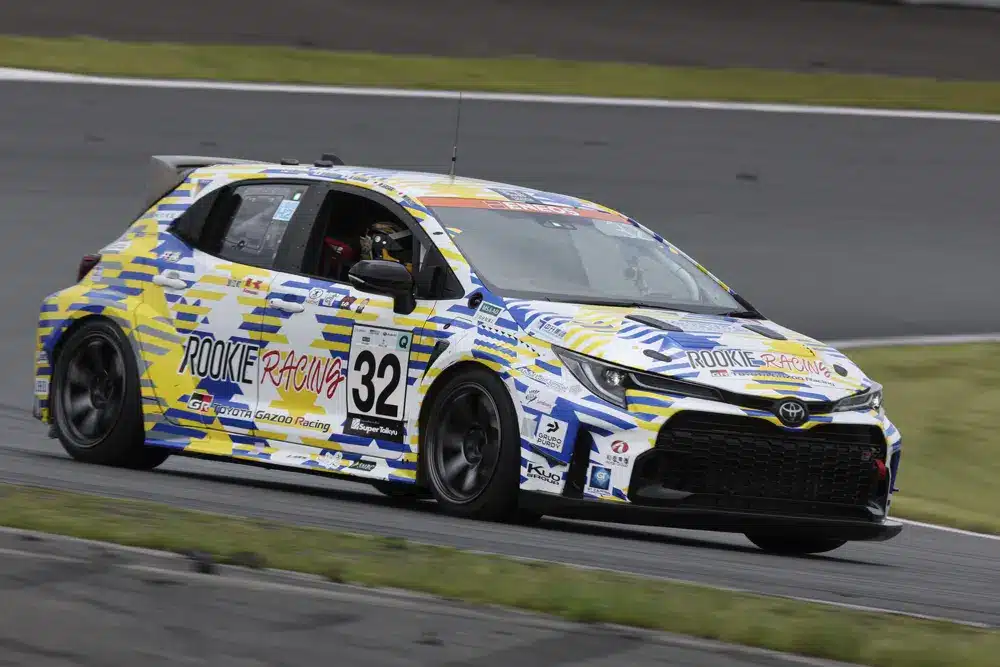 Japan's Oyama — A little Corolla powered by liquid hydrogen debuted in a vast circuit close to Mount Fuji as part of an initiative to introduce cutting-edge technology into the racing scene and showed Toyota's commitment to creating eco-friendly cars.
Akio Toyoda, chairman of Toyota, was beaming as he prepared to drive the hydrogen-fueled Corolla around the track while clad in a fire-resistant racing costume.
"Racing using a liquid hydrogen automobile is a first for the world. In the effort to combat global warming, we hope it will present an additional choice. I want to run one lap, even one second further, to make everyone happy, declared Toyoda, a former Toyota CEO, the company's founder's grandson, and a licensed racer himself.
It will be soon that the hydrogen-powered Corolla race vehicle appears at your dealer. According to Toyota representatives, the Super Taikyu 24-hour race at Fuji Speedway was only a test for the technology.
Unlike electric vehicles, it has a combustion engine, but it burns liquid hydrogen rather than petrol.
Toyota Motor Corp., a Japanese carmaker that sells roughly 10 million vehicles annually, has lagged in the global transition to battery-powered electric vehicles (EVs), but it has long viewed hydrogen as a potentially carbon-neutral alternative.
Experts claim that hydrogen has enormous potential. However, most hydrogen produced to date has been used using fossil fuels like natural gas, including the hydrogen used to power the Corolla racing vehicle.
The need for alternative energy sources has become more urgent due to rising fuel prices and worries about global warming, particularly in Japan, where nearly all of its oil is imported.
Auto racing has been eschewing its gas-guzzling, snarling machines. Honda Motor Co., a rival of Toyota, has said it would resume competing in Formula One, citing the opportunity presented by the new regulations for developing new technology. General Motors Co. and other automakers have made comparable commitments.

Akio Toyoda, chairman of Toyota, was beaming as he prepared to drive the hydrogen-fueled Corolla around the track while clad in a fire-resistant racing costume.
The 24 Hours of Le Mans, the most prestigious endurance race in the world, will be available to hydrogen-powered vehicles utilizing both fuel cells and combustion engines beginning in 2026, according to an announcement made last week by Pierre Fillon, president of the Automobile Club de l'Ouest, the organization that puts on Le Mans.
For me, hydrogen is a very intriguing future solution, Fillon told reporters. "To achieve zero emissions, we must move. This is crucial for the environment and our future generations.
Toyota CEO Koji Sato stated that he planned to announce Toyota's involvement in Le Mans soon.
John Heywood, an MIT professor emeritus and authority on automobile engines, noted that the conversation about green energy solutions has barely begun and that EVs also have disadvantages, such as the requirement for crucial minerals that are sometimes obtained in unethical or environmentally harmful ways.
There is nothing 'ungreen' about internal combustion engines. The fuel it utilizes is what counts, according to Heywood.
The hydrogen for Toyota's race car is produced at an Australian coal gasification facility and distributed by the Japanese energy business Iwatani Corp. as part of a project supported by the Japanese government to encourage the use of hydrogen for various sectors, including those using fossil fuels.
Green hydrogen is produced when water is electrolyzed to separate its hydrogen and oxygen molecules. This happens when renewable energy sources drive an electrical current through water. The technique does not result in greenhouse gas carbon dioxide. However, the IEA estimates that fewer than 0.1% of the hydrogen produced globally is now produced this way.
According to critics, it could be preferable to use that renewable energy instead of converting it to hydrogen. However, proponents of hydrogen claim that when carbon emissions are captured and stored underground, even those created from natural gas can be environmentally good.
Sato recognized the difficulty.
"First, we must establish a setting conducive to employing hydrogen. "It's important that the cycle of that system is working in all steps, including transporting it and making it, for hydrogen use to become widely used, and that environment must be stable," he told reporters on the sidelines of the race.

In addition to the credentials of hydrogen's greenness, there are other problems.
On the Formula One Grand Prix and other events test run at the Suzuka circuit in March, a Toyota vehicle powered by liquid hydrogen caught fire.
A leak sensor that was correctly functioning stopped the hydrogen leak in less than a tenth of a second from a pipe that had become loose due to the vehicle's vibrations. According to Toyota, nobody was harmed, the cabin was secured, and the fire was put out.
Toyota's No. 32 Corolla, one of the dozens of vehicles competing in the 24-hour race at Fuji Speedway, was doomed to fall short. Refueling and pit checks—important to racing—took several minutes in a race where competitors are battling for seconds.
However, according to Tomoya Takahashi, president of Toyota's Gazoo Racing Co., introducing liquid hydrogen into racing may be a modest step in the right direction.
"We're constructing for the future in this. He argued that the internal combustion engine has potential and is not the only solution.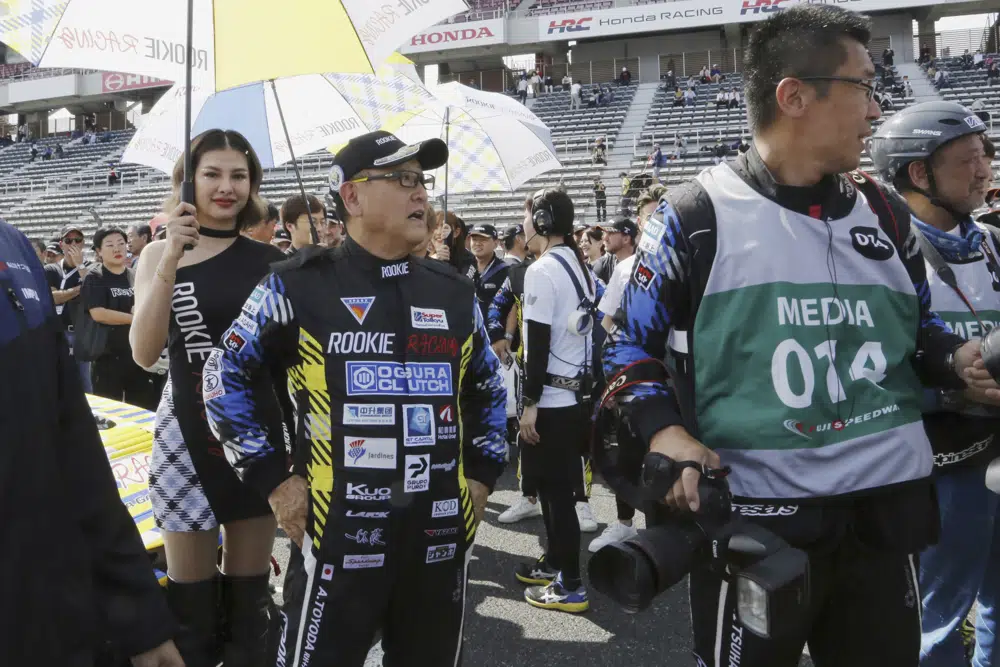 SOURCE – (AP)
2023: Ruling Clears Way For Purdue Pharma to Settle Opioid Claims, Protect Sacklers From Lawsuits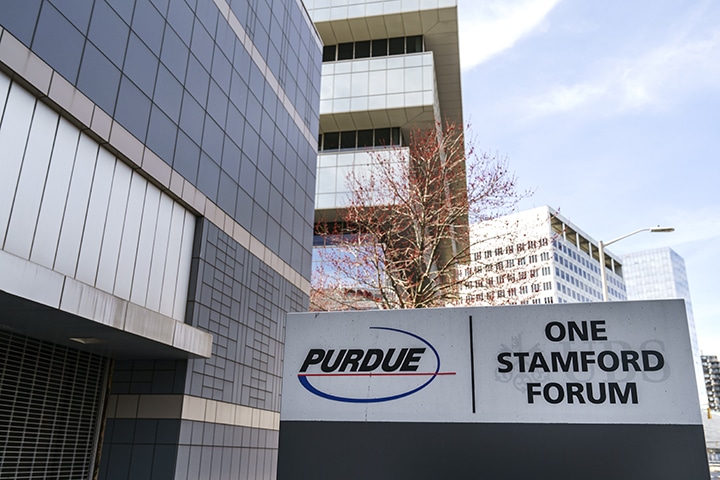 On Tuesday, a federal judge issued a verdict that allowed Purdue Pharma, the producer of OxyContin, to settle hundreds of lawsuits over the devastating effects of opioids.
The affluent Sackler family of Stamford, Connecticut, would sell their stake in Purdue to a new business called Knoa, with the proceeds going towards combating the opioid crisis. This proposal was authorized by the 2nd U.S. Circuit Court of Appeals in New York. They would also make a long-term monetary investment of between $5.5 and $6 billion. At least $750 million will be distributed to opioid crisis victims and their families. Victims' compensation is included in only one other large opioid lawsuit settlement.
Even though the Sackler family did not file for bankruptcy on Tuesday, they are shielded from legal action related to the opioid crisis due to the court's judgment.
The judgment overturned a lower court decision from 2021, which held that judges in bankruptcy court had the authority to accept a deal that would extend bankruptcy protections to people who have not formally filed for bankruptcy.
The proposed settlement to resolve claims against Purdue brought by hundreds of state, local, and Native American tribal governments and other entities centers on these safeguards.
Ed Neiger, a lawyer for individual victims, said, "It's a great day for victims, some of whom desperately need the money and have been waiting for this day for a long time."
Members of the Sackler family have made it plain that they will only fulfill their obligations under the agreement if they are granted certain legal protections.
In a statement released on Tuesday, the Sackler family, who owns Purdue, said, "The Sackler families believe the long-awaited implementation of this resolution is critical to providing substantial resources for people and communities in need." To paraphrase, "We are pleased with the Court's decision to allow the agreement to move forward and look forward to it taking effect as soon as possible."

A federal judge issued a verdict that allowed Purdue Pharma, the producer of OxyContin, to settle hundreds of lawsuits over the devastating effects of opioids.
In its statement, Purdue hailed the decision as "a victory for Purdue's creditors, including the states, local governments, and victims who overwhelmingly support the Plan of Reorganisation." The business has stated that it will prioritize providing "billions of dollars in value for victim compensation, opioid crisis abatement, and overdose rescue medicines."
After a second round of negotiations late last year, all states previously on the fence about supporting the proposal finally joined in. There was only one major holdout, the Justice Department's U.S. Bankruptcy Trustee's Office.
In April 2022, a lawyer from that department argued before the 2nd Circuit that it was "fundamentally inconsistent" to allow some lawsuits to be dismissed from the cases of people who did not file for bankruptcy and thereby lost most of their assets.
The Justice Department did not immediately announce its intention to appeal the Supreme Court's verdict on Tuesday. On Tuesday, a spokeswoman said they would not comment.
A judge in the bankruptcy court will need to approve the most recent version of the deal before it can go into effect.
Even while the Sackler family is still the legal owner of Purdue, they have not been compensated in years.

A federal judge issued a verdict that allowed Purdue Pharma, the producer of OxyContin, to settle hundreds of lawsuits over the devastating effects of opioids.
After hearing arguments in the Purdue case last year, all three federal appeals judges concluded that the Sackler family could be shielded from legal action. Even if courts permit such arrangements, bankruptcy law does not, as one judge, Richard Wesley, pointed out in a separate judgment.
Regarding the opioid industry, Purdue may be the most well-known company. However, not only has one medicine manufacturer been sued by state and local governments, but so have several distribution corporations and pharmacies. Some lawsuits have gone to trial, but many more are being settled out of court.
More than $50 billion has been offered or paid out in settlements in the past few years. Drug manufacturers Johnson & Johnson and Teva, wholesalers AmerisourceBergen, Cardinal Health, McKesson, and retail pharmacies CVS, Walgreens, and Walmart all have agreements. More than half a million deaths in the United States over the previous two decades have been connected to the opioid problem, with over 70,000 deaths annually in recent years.
Fentanyl and other illegal synthetic opioids, not prescription painkillers, have been mostly responsible for deaths in recent years.
SOURCE – (AP)
Regulators Take Aim At AI To Protect Consumers And Workers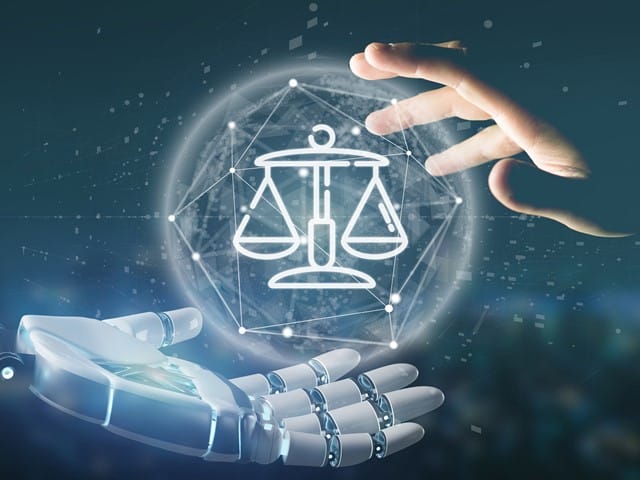 NEW YORK — The nation's finance authority has pledged to ensure that businesses comply with the Regulators law when utilizing artificial intelligence in light of rising concerns over increasingly capable AI systems like ChatGPT.
Automated systems and algorithms already heavily influence credit scores, loan conditions, bank account fees, and other monetary factors. Human resources, real estate, and working conditions are all impacted by AI.
According to Electronic Privacy Information Centre Senior Counsel Ben Winters Regulators, the federal agencies' joint statement on enforcement released last month was a good starting step.
However, "there's this narrative that AI is entirely unregulated, which is not really true," he argued. "What they're arguing is, 'Just because you utilise AI to make a judgement, it doesn't mean you're exempt from responsibility for the repercussions of that decision. This is how we feel about it. "We are watching.
The Consumer Financial Protection Bureau has issued fines to financial institutions in the past year for using new technology and flawed algorithms, leading to improper foreclosures, repossessions, and lost payments of homes, cars, and government benefits payments.

These enforcement proceedings are used as instances of how there will be no "AI exemptions" to consumer protection, according to regulators.
Director of the Consumer Financial Protection Bureau Rohit Chopra stated that the organization is "continuing to identify potentially illegal activity" and has "already started some work to continue to muscle up internally when it comes to bringing on board data scientists, technologists, and others to make sure we can confront these challenges."
The Consumer Financial Protection Bureau (CFPB) joins the Federal Trade Commission, the Equal Employment Opportunity Commission, the Department of Justice, and others in claiming they are allocating resources and personnel to target emerging technologies and expose their potentially detrimental effects on consumers.
Chopra emphasized the importance of organizations understanding the decision-making process of their AI systems before implementing them. "In other cases, we are looking at how the use of all this data complies with our fair lending laws and Regulators."
Financial institutions are required to report reasons for negative credit decisions by law, per the Fair Credit Regulators Act and the Equal Credit Opportunity Act, for instance. Decisions about housing and work are also subject to these rules. Regulators have warned against using AI systems whose decision-making processes are too complex to explain.
Chopra speculated, "I think there was a sense that, 'Oh, let's just give it to the robots and there will be no more discrimination,'" I think what we've learned is that that's not the case. The data itself may contain inherent biases.

Regulators have warned against using AI systems whose decision-making processes are too complex to explain.
Chair of the Equal Employment Opportunity Commission (EEOC) Charlotte Burrows has pledged enforcement action against artificial intelligence (AI) Regulators recruiting technology that discriminates against people with disabilities and so-called "bossware" that illegally monitors employees.
Burrows also discussed the potential for algorithms to dictate illegal working conditions and hours to people.
She then added, "You need a break if you have a disability or perhaps you're pregnant." The algorithm only sometimes accounts for that kind of modification. Those are the sorts of things we're taking a careful look at… The underlying message here is that laws still apply, and we have resources to enforce them; I don't want anyone to misunderstand that just because technology is changing.
At a conference earlier this month, OpenAI's top lawyer advocated for an industry-led approach to regulation.
OpenAI's general counsel, Jason Kwon, recently spoke at a technology summit in Washington, DC, held by software industry group BSA. Industry standards and a consensus on them would be a good place to start. More debate is warranted about whether these should be mandated and how often they should be revised.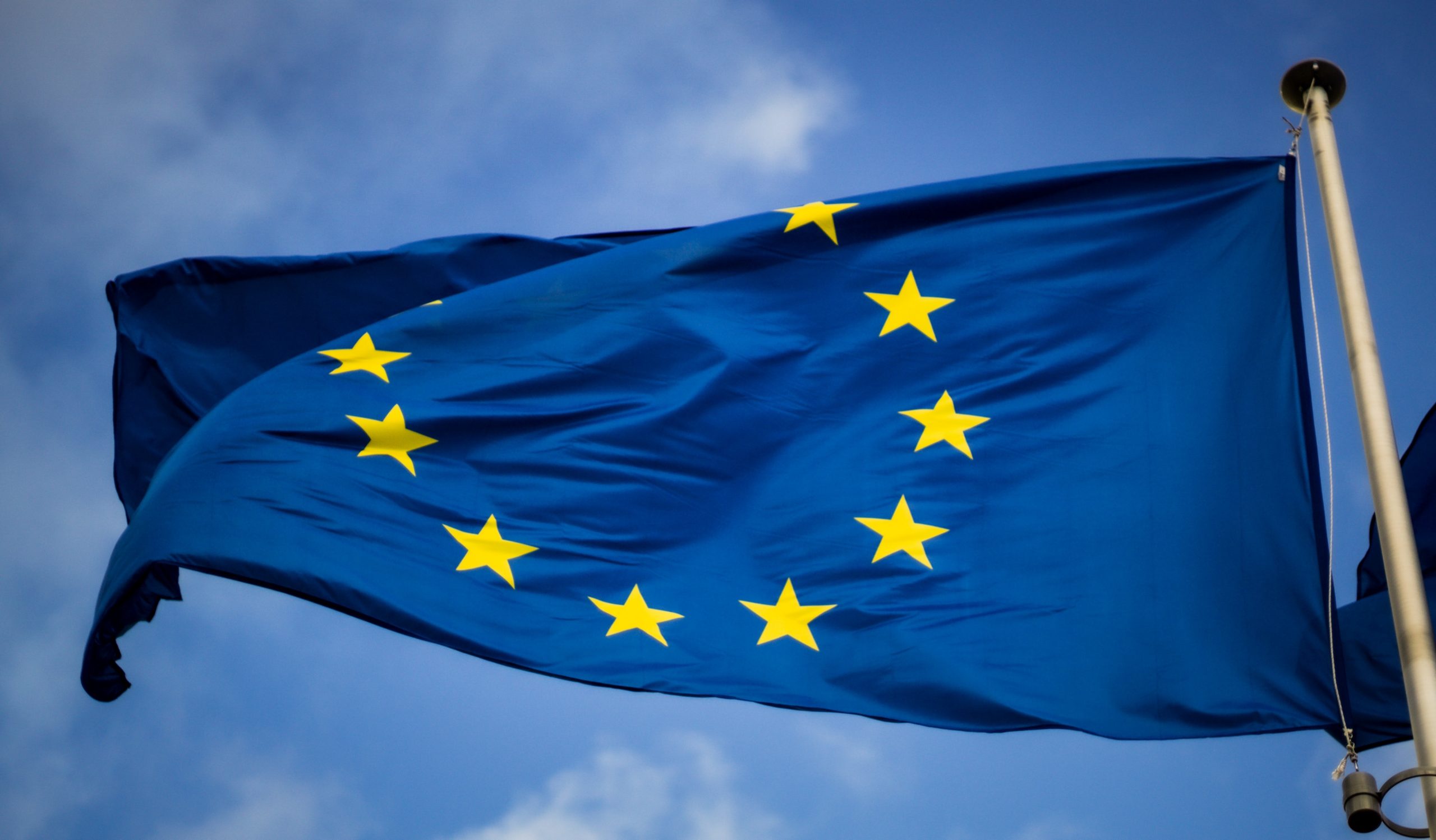 At a conference earlier this month, OpenAI's top lawyer advocated for an industry-led approach to regulation.
The CEO of OpenAI, the company responsible for creating ChatGPT, Sam Altman, recently stated that government action "will be critical to mitigate the risks of increasingly powerful" AI systems and advocated for establishing a U.S. or global body to license and regulate the technology.
Altman and other tech CEOs were invited to the White House this month to confront tough questions about the consequences of these tools, even though there is no indication that Congress would draught sweeping new AI legislation like European politicians are doing.
As they have in the past with new consumer financial products and technologies, the agencies could do more to study and publish information on the relevant AI markets, how the industry is working, who the biggest players are, and how the information collected is being used, according to Winters of the Electronic Privacy Information Centre.
He said that "Buy Now, Pay Later" businesses had been dealt with effectively by the Consumer Financial Protection Bureau. "The AI ecosystem has a great deal of undiscovered territory. Putting that knowledge out there would help.
SOURCE – (AP)