Daylight Saving Time Clocks Move Ahead By One Hour March 12, 2023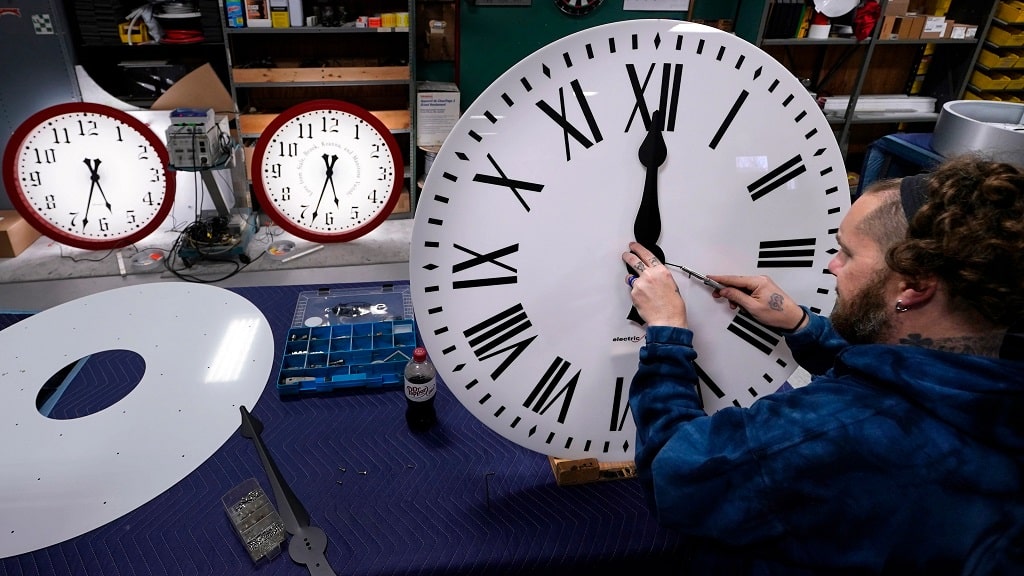 Bills introduced this month in the US House of Representatives seek to make daylight saving time, which will rob Americans of an hour of sleep this Sunday, permanent for the country or for states that opt-in.
This Sunday, March 12, 2023, at 2 a.m., clocks will advance one hour, transitioning from standard time, which begins in November, to daylight saving time associated with later sunsets.
On March 1, Senator Marco Rubio (R-FL) introduced legislation in the Senate that would make daylight saving time permanent nationwide and eliminate the November time change.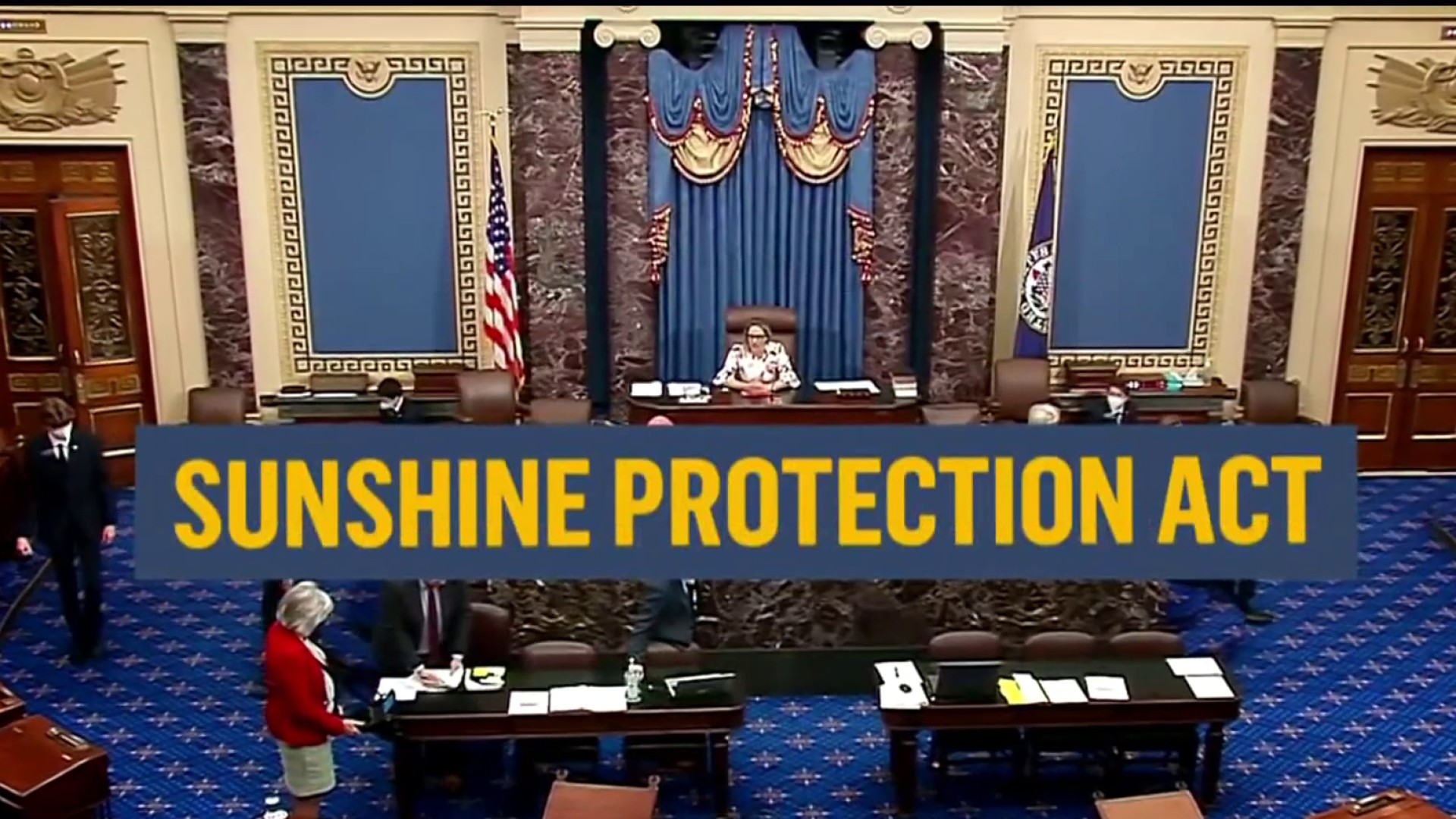 Senator Marco Rubio introduced a similar bill in 2021, dubbed the Sunshine Protection Act, which passed the Senate in March but died in the House in December.
Rep. Mike Rogers (R-AL) introduced legislation in the House on March 8 that would allow states to implement permanent daylight saving time without the approval of Congress, as required by the Uniform Time Act.
Scientists have long linked daylight saving time to health issues such as circadian rhythm disruptions, an increased risk of obesity, diabetes, high blood pressure, and increased workplace injuries, heart attacks, and even fatal car accidents.
During World War I, daylight savings was implemented in the United States to increase daylight during working hours while saving energy to illuminate evening hours.
Daylight saving time history
Until 1966, when Congress standardized the time change, states and local governments could implement it whenever they pleased, making it difficult for the transportation industry to coordinate travel between states. States that support permanent daylight saving time argue that changing times twice a year is inconvenient and no longer necessary to save fuel.
The Alabama legislature voted in 2021 to make daylight saving time permanent, but the bill won't take effect until Congress either passes legislation making daylight saving time permanent for the entire country (Rubio's bill) or allows states to opt out of time changes without requiring congressional approval (Rogers' bill). Arkansas, Arizona, California, Colorado, Delaware, Florida, Illinois, Louisiana, Maine, New Jersey, Oregon, South Carolina, Tennessee, Utah, and Washington have all proposed legislation to make daylight saving time permanent.
While the Uniform Time Act requires states to petition Congress to permanently switch to daylight saving time, states can switch to standard time, which begins in November when clocks are set back one hour, without congressional approval. Both Arizona and Hawaii are on standard time all year.
2023: Supreme Court Justice Ketanji Jackson Tells Students 'Survivor' Offers Helpful Lessons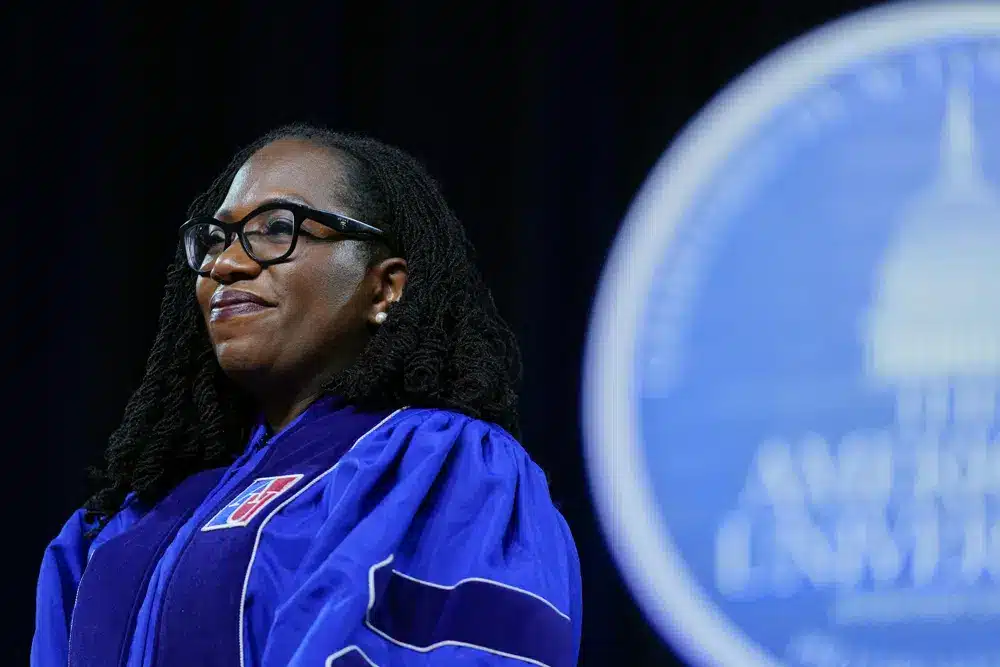 WASHINGTON — The U.S. On Saturday, Supreme Court Justice Ketanji Brown Jackson declared herself a "Survivor superfan" and taught a group of graduating law students about the reality TV show.
The show has been running for 23 years and is on its 44th season. Jackson claims to have seen every show episode from its second season.
"I still watch it with my husband and daughters, which is difficult given the demands of my day job." People, it would help if you made priorities. "And that is exactly the first lesson I have for you today," she told the law school's graduating class at American University in Washington.
Jackson is nearing the end of her first term as the court's first Black female justice. The justices have finished hearing arguments for the term and are anticipated to issue all their remaining decisions before going on summer vacation by the end of June. Affirmative action decisions and President Joe Biden's student loan forgiveness plan have yet to be made.
In her speech, Jackson hailed "Survivor," in which participants are placed in a remote tropical locale and must complete challenges to win $1 million, as "great fun to watch." However, she said it has "a number of broader lessons that are helpful for becoming a good lawyer."
One lesson, she added, is to "make the most of the resources that you have," comparing it to her time as a federal public defender, when prosecutors always seemed to have more. Jackson stated that she understands "what it is like to commit to moving forward even when the deck is stacked against you," she also mentioned a Survivor player who had a prosthetic leg but still won a difficult challenge involving a balance beam.

Jackson is nearing the end of her first term as the court's first Black female justice.
"My advice to you is to do your best to shut out distractions, use your time wisely, and figure out how to make the most of what you have," Jackson added.
Other takeaways from the episode include "knowing your strengths" and "playing the long game," she said.
That latter piece of advice could be useful for the liberal justice on the Supreme Court since her colleagues include six conservatives and two other liberals, making it doubtful that her views will triumph in some of the term's most difficult issues when they are announced in the coming weeks.
"From season to season, the players who appear to come in with the understanding that this game is about existing both in community and conflict," she remarked of "Survivor."
Players who go far, according to Jackson, "choose optimism, lifting the spirits of the other tribe members, no matter what happens."
"They try to stay as even-keeled as possible, not getting too carried away by dramatic wins or heartbreaking losses," she explained.
Jackson's graduating speech was her first since becoming a justice. Roger Fairfax, the law school's dean, is someone she met in college at Harvard University. His wife, Lisa Fairfax, is one of Jackson's closest friends and former roommates, and she introduced her to the Senate at her confirmation hearing.
Jackson will also deliver the graduating address at Boston University's law school on Sunday.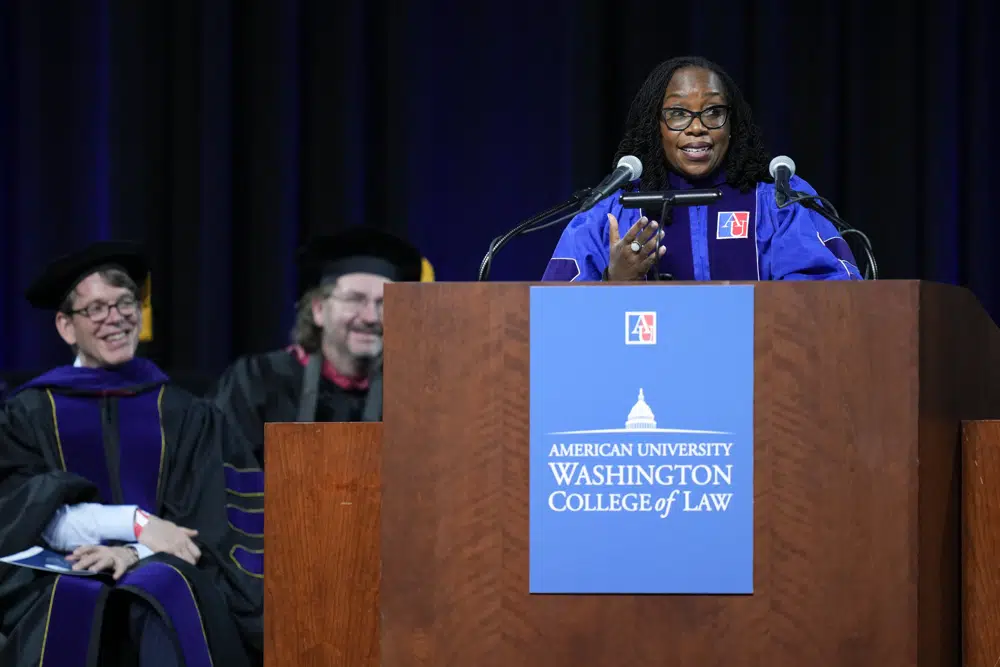 SOURCE – (AP)
Afghan Religious Scholars Criticize Girls' Education Ban
JALALABAD, Afghanistan – Afghan religious scholars criticized a ban on girls going to school on Saturday, while a top Taliban minister told clerics not to go against the government on the controversial issue.
Girls in Afghanistan aren't allowed to go to school past the sixth grade, and this rule goes all the way up to universities. Women are prohibited from entering public places, including parks, and working in most occupations. According to the UN, Afghan women were forbidden from working at the organization last week, though the Taliban has yet to make a public declaration.
The government says that the restrictions on education are temporary suspensions rather than bans, but universities and schools started up again in March without women students.
The sanctions have sparked international outrage, further isolating the country when its economy has crumbled, and a humanitarian catastrophe has worsened.
On Saturday, two well-known Afghan religious scholars suggested that authorities reconsider their decision. Even though some Taliban commanders have said they don't like how decisions are made, the public rarely disagrees with Taliban policies.
Abdul Rahman Abid is a researcher who thinks colleges should be able to re-admit girls and women through separate classes, hire female teachers, push back schedules, and even build new facilities.
He told The Associated Press that knowledge is required in Islam for both men and women, and women are permitted to study.

Well-known Afghan religious scholars suggested that authorities reconsider their decision.
"My daughter is absent from school, I am embarrassed, and I have no answer for my daughter," he explained. "My daughter wonders why girls are not permitted to attend school in the Islamic system." "I don't know what to say to her."
He stated that reform is required and cautioned that delays are detrimental to the global Islamic community and the government.
Another Taliban expert told the AP that there is still time for ministries to address the issue of girls' education. Toryali Himat mentioned ministries affiliated with the supreme leader, Hibatullah Akhundzada, based in Kandahar.
The government prohibited girls from classrooms on his command. According to Himat, there are two types of criticism: Destructive and corrective.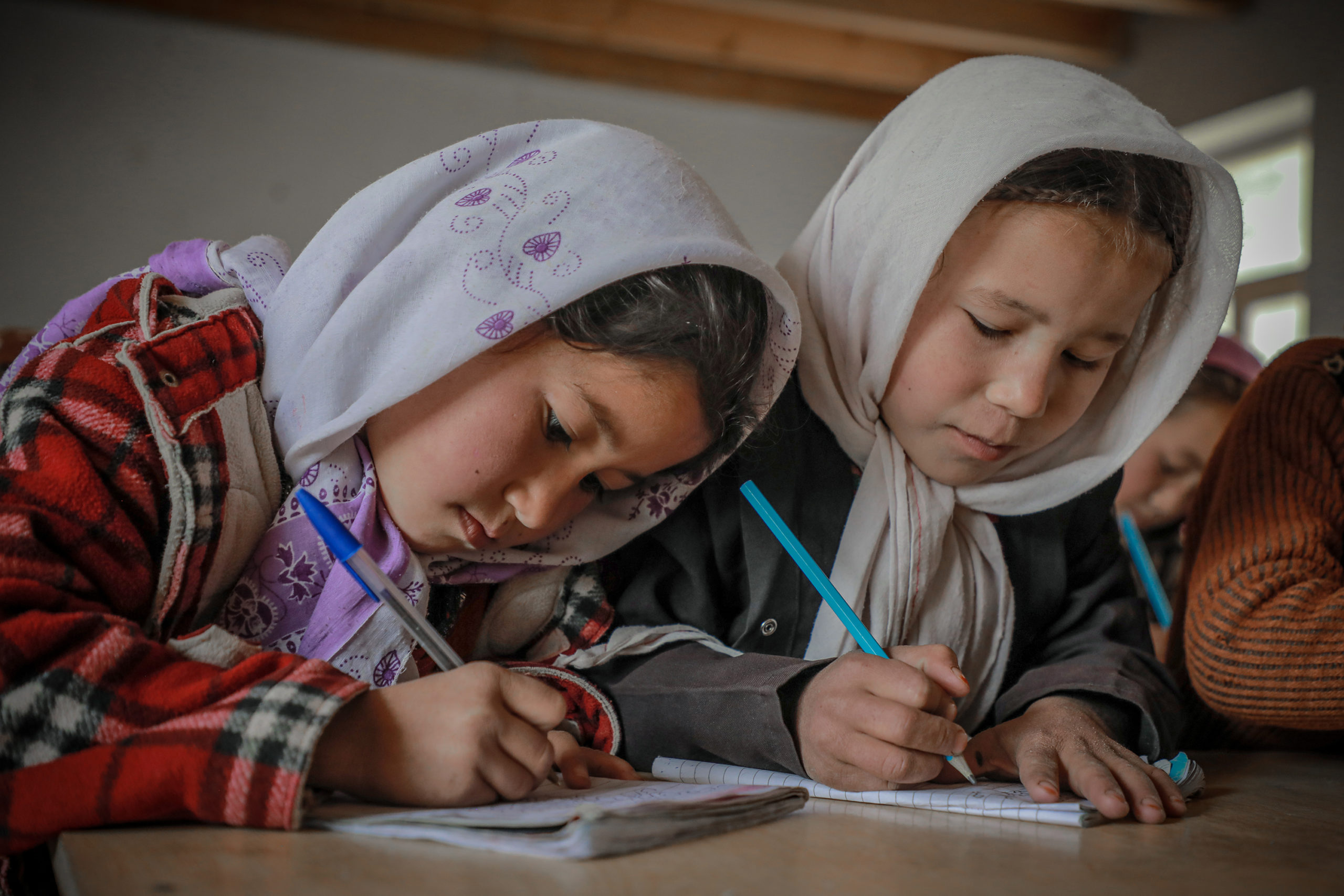 Islam allows both men and women to learn, but hijab and curriculum should be taken into account.
"Islam allows both men and women to learn, but hijab and curriculum should be taken into account," Himat remarked. "Corrective criticism should be provided, and the Islamic emirate should consider this." There is the risk of corruption where there is no criticism. "In my opinion, girls should be educated to the university level."
Acting Higher Education Minister Nida Mohammad Nadim stated on Friday that clerics should not oppose government policies.
After another professor, Abdul Sami Al Ghaznawi told students at a religious institution that there was no disagreement over girls' education, he made his statements. He claimed that Islamic scripture made it plain that girls' education was permissible. Al Ghaznawi could not be reached for comment right away.
By referencing "an honorable scholar" at the top of a video message shared on social media, Nadim targeted Al Ghaznawi.
"What happened because you encouraged people to rebel?" Nadim stated. "Consequently, rebellion against this (ban) is permitted." Will encouraging individuals to struggle against the system benefit Muslims?"
The minister could only be reached for comment later. His spokesman, Hafiz Ziaullah Hashimi, acknowledged Nadim's remarks but did not elaborate on who they were directed at or why they were made.
SOURCE – (AP)
NASA's 1st Moon Crew In 50 Years Includes 1 Woman, 3 Men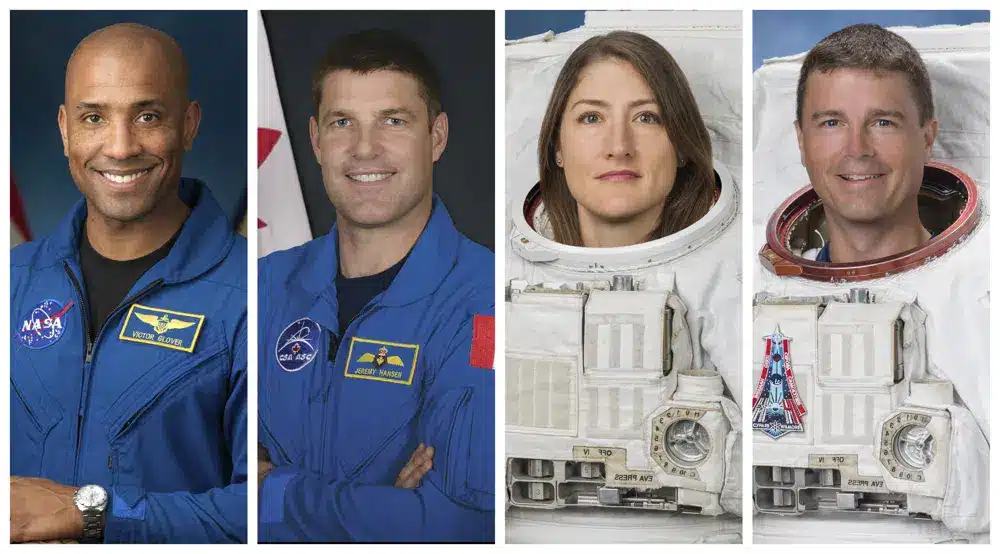 NASA on Monday named the four astronauts who will fly to the moon by the end of next year, including one woman and three men.
The three Americans and one Canadian were introduced during a ceremony in Houston, home to the nation's astronauts and Mission Control.
"This is humanity's crew," said NASA Administrator Bill Nelson.
The four astronauts will be the first to fly NASA's Orion capsule, launching atop a Space Launch System rocket from Kennedy Space Center no earlier than late 2024. They will not land or even go into lunar orbit but rather fly around the moon and head straight back to Earth, a prelude to a lunar landing by two others a year later.
Victor Glover, an African American naval aviator, Christina Koch, who holds the world record for the longest space flight by a woman; and Jeremy Hansen from Canada will work alongside mission commander Reid Wiseman. All are space veterans except Hansen.

They select crew for fly-by moon mission
"This is a big day. We have a lot to celebrate, and it's so much more than the four names that have been announced," said Glover.
This is the first moon crew to include a woman and someone not from the U.S. — and the first crew in NASA's new moon program, named Artemis. Late last year, an empty Orion capsule flew to the moon and back in a long-awaited dress rehearsal.
Apollo, NASA sent 24 astronauts to the moon from 1968 through 1972. Twelve of them landed. All were military-trained test pilots except for Apollo 17′s Harrison Schmitt, a geologist who closed out that moon landing era alongside the late Gene Cernan.
Provided this next 10-day moonshot goes well, NASA aims to land two astronauts on the moon by 2025.
NASA picked from 41 active astronauts for its first Artemis crew. Canada had four candidates.
SOURCE – (AP)