Maersk Cuts 10,000 Jobs As Shipping Demand Falls
Due to decreasing freight prices and demand, one of the world's largest shipping companies plans to lose 3,500 more positions.
AP Moller-Maersk laid off 6,500 people earlier this year as part of "rigorous cost-cutting measures" but said more layoffs were necessary.
The company, which carries items for large retailers such as Nike, reported a 92% drop in income in its most recent quarterly reports.
It stated that "worsening" marine freight pricing necessitated additional job cutbacks.
The cost of delivering items skyrocketed in Covid's first year when lockdowns were released, and businesses resumed trading, boosting their stock orders.
Because of the strong demand, UK ports experienced congestion and logistical issues. There was also a shipping container scarcity in Asia, which contributed to the rise in inflation.
However, high inflation and rising interest rates have recently curtailed expenditure and depressed demand.

Maersk Cuts 10,000 Jobs As Shipping Demand Falls
Maersk previously warned in August that worldwide demand for transporting containers by sea would fall much more this year.
In a trading statement on Friday, the Danish corporation stated that there has been "significant pressure on rates" in recent months.
"Our industry is facing a new normal, with subdued demand, prices back in line with historical levels, and inflationary pressure on our cost base," said Maersk CEO Vincent Clerc.
"Since the summer, we have seen overcapacity across most regions triggering price drops and no noticeable uptick in ship recycling or idling."
The job cuts will shrink Maersk's global workforce to less than 100,000. Approximately 2,500 of the most recent 3,500 positions will be eliminated in the next months, with the remainder in 2024.

Maersk Cuts 10,000 Jobs As Shipping Demand Falls
It predicts that the redundancies will save the company £600 million next year, although it has not identified the locations or sorts of jobs that will be eliminated.
The firm, which controls around one-sixth of global container commerce, has already reduced its workforce from 110,000 earlier this year to around 103,500.
According to Russ Mould, investment director at AJ Bell, Maersk's new results indicate that "the global economy is losing speed."
"If you want an economic bellwether, look no further than Maersk, as its status as one of the world's largest container shipping companies makes it a fair proxy for global growth," he said.
"Transport demand will be strong if the economy is going well, but the opposite will apply if there are clouds on the horizon."
Maersk's pre-tax profits fell to $691 million in the three months to September, compared to $9.1 billion the previous year. Sales fell from $22.7 billion to $12.1 billion.
Mr. Mould stated that the current situation with container shipping was exacerbated by industry overcapacity, which he described as "great if you're the person paying to move goods from A to B as it should enable you to barter for a lower price, [but] terrible if you're the one owning and operating the ships."

Maersk Cuts 10,000 Jobs As Shipping Demand Falls
The Entertainer toy company's founder, Garry Grant, told the BBC's Today program last week that the freight cost for the retailer's items had "collapsed over the last six months, back to pre-pandemic levels."
He said the cost of one container was under $2,000 presently, down from $18,000 a year ago, which he said had "really helped us to enable us to bring down some prices and, in most cases, ensure that prices haven't gone up."
Following Maersk's report, the group's shares fell 11.1% early Friday.
The company stated that it would retain its revenue and profit forecasts but warned that both would fall short of its projections.
Furthermore, it warned that "a slowing global economy, financial stress risks, and a long list of geopolitical tensions, ranging from tense China-US relations to war in Ukraine and the Middle East, can wipe out the improvements expected" in the final three months of this year and volumes in 2024.
SOURCE – (BBC)
Australia Swelters Under Extreme Heat As Rare Early Cyclone Barrels Toward Northern Coast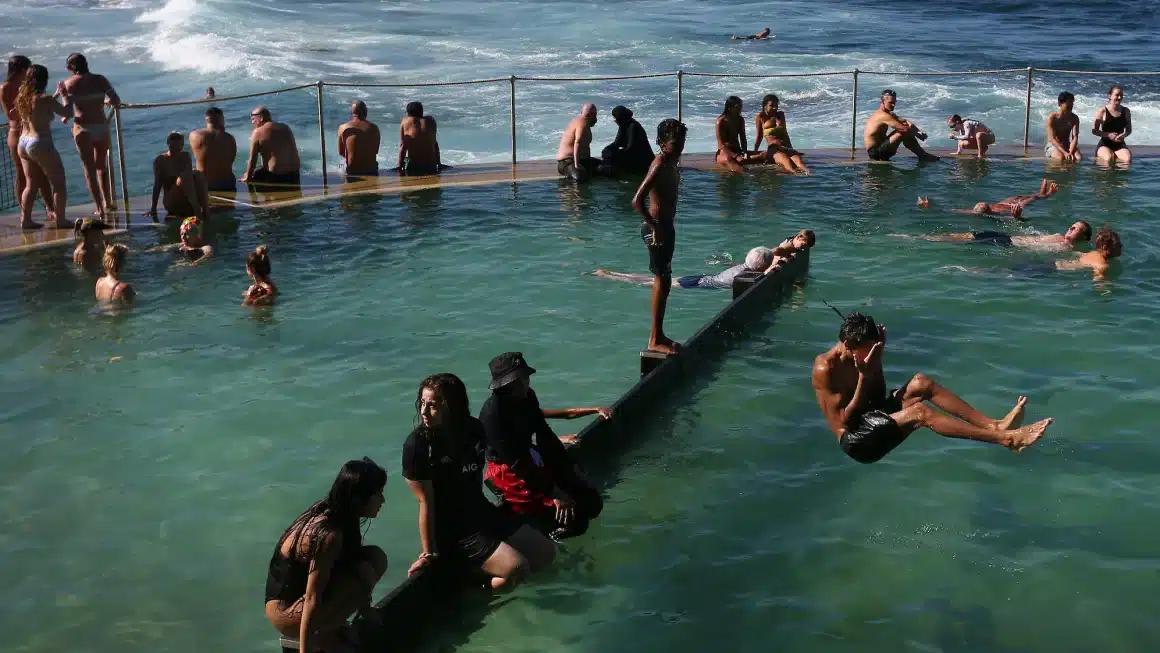 A tropical cyclone has rapidly strengthened off Australia's northern coast, as millions face heat wave conditions expected to last into the weekend.
According to the Joint Typhoon Warning Center, severe tropical storm Jasper strengthened to the equivalent of a Category 4 hurricane on Friday, with maximum winds of 220 kilometers per hour (138 mph).
"Further intensification Friday is possible, and a category 5 system cannot be ruled out," according to the country's meteorology bureau.
According to a CNN investigation of National Hurricane Center storm tracks, Jasper is the earliest Category 4 tropical cyclone to form in the Coral Sea since records began in 1900.
The storm, which is 1,195 kilometers (742 miles) northeast of Queensland and moving south at 9 kilometers per hour (6 miles per hour), could hit the coast near Cairns, a city of 250,000 people, with maximum sustained winds of 140 kilometers per hour (87 miles per hour) by early Tuesday.
Forecasters believe the expected route could change.

Australia Swelters Under Extreme Heat As Rare Early Cyclone Barrels Toward Northern Coast
During El Nio, a climate trend in the Pacific Ocean along the equator that often reduces rainfall on Australia's east coast, the storm arrives unusually early.
This year's system has had an impact on weather all over the world, and it has the potential to significantly impact storm seasons.
Meanwhile, heat advisories are in effect in various states and territories, including New South Wales, which has a population of almost 8 million people.
Temperatures in Sydney, the state capital of New South Wales, are anticipated to reach 40 degrees Celsius (104 degrees Fahrenheit) on Saturday, thanks to strong, dry winds.
Due to the elevated risk of bushfires, some Sydney schools were forced to close on Friday, and a total fire ban was in effect in some parts of NSW.
On Friday, regions of South Australia received a "catastrophic" fire rating, the highest on the scale, indicating that lives and property are likely to be lost if a fire starts.

Parts of New South Wales and Victoria have extreme fire risk ratings.
The heat is expected to subside by the end of the weekend and into early next week.
With frequent heat waves, excessive rains, and destructive bushfires, Australia is one of the most vulnerable countries to the effects of climate catastrophe.
Earlier this year, amid Australia's warmest winter since records began in 1910, more than 20 runners in the Sydney Marathon were hospitalized due to heat exhaustion.
Ski resorts, including the country's largest, Perisher, also closed early owing to a lack of snow.
Fears were especially high because the devastating 2020 Black Summer fires, the country's worst in decades, are still fresh in the minds of millions of Australians.
The fires consumed 10 million hectares (24.7 million acres), killing hundreds and destroying over 3,000 homes.
SOURCE – CNN
Italy Quits Belt And Road Plan As Europe Rethinks China Relations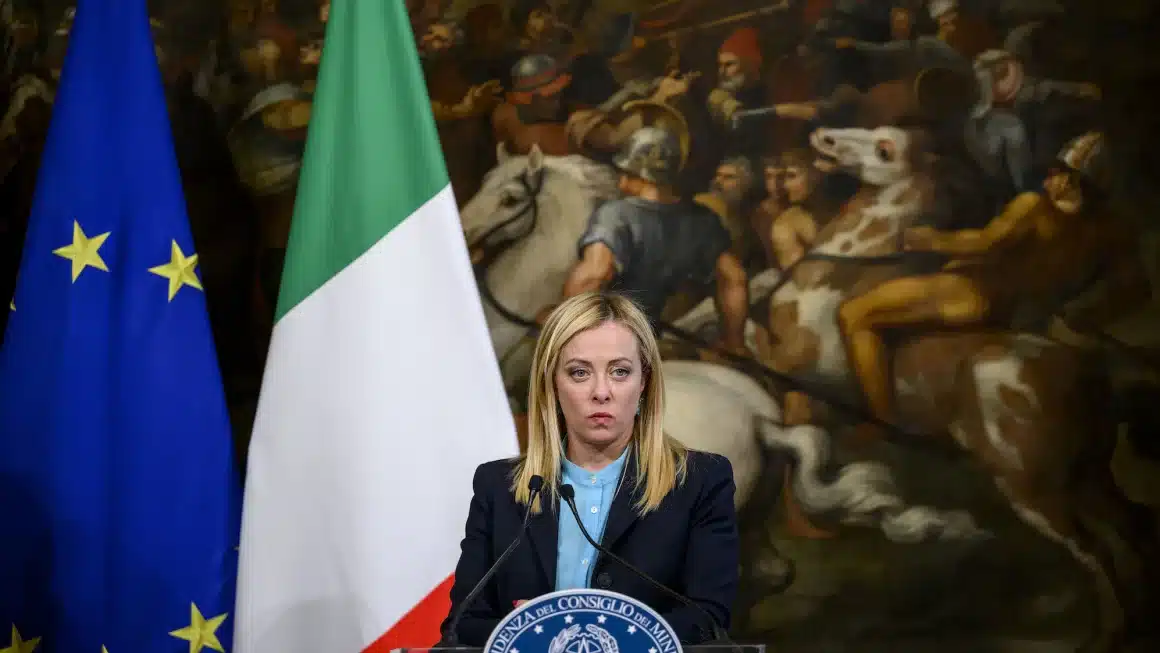 Italy, the only G7 country to join China's flagship Belt and Road Initiative, will abandon the global infrastructure program when its contract expires next year, marking the latest symptom of Europe's growing hostility against Beijing and its worldwide ambitions.
Giorgia Meloni, the prime minister, acknowledged the much-anticipated action on Thursday. She made the promise during her election campaign last year in response to complaints that the agreement with China that a previous administration had negotiated in 2019 had not been particularly beneficial to Italy's economy.
On the other hand, Meloni emphasized that Rome could maintain excellent relations with Beijing outside of the program, which has increased China's worldwide power while raising concerns that it has burdened some nations with unmanageable debt.

Italy Quits Belt And Road Plan As Europe Rethinks China Relations
"I believe we should… improve our cooperation with China on trade and the economy," Meloni told reporters, according to Reuters, in her first public comments on the matter following rumors that Italy had informed China of its decision not to renew the treaty when it ends in March 2024.
"The tool of the (BRI) … has not produced the results that were expected," she said in a statement.
Italy's decision coincides with the European Union's campaign to "de-risk" its supply chains from China and secure critical technologies after the bloc's designation of Beijing as a "systemic rival" in 2019.
These tensions were on display Thursday during a conference in Beijing between EU leaders and Chinese leader Xi Jinping, as the two sides grappled with issues ranging from trade to Russia's war in Ukraine – with little progress made.
When asked about the Italian pullout during a normal news briefing on Thursday, China's Foreign Ministry maintained a cautious tone, citing the "enormous appeal and global influence of Belt and Road cooperation."
"China vehemently opposes attempts to smear and sabotage Belt and Road cooperation, or to incite bloc confrontation and division," said spokesperson Wang Wenbin, without mentioning Italy specifically.

Italy Quits Belt And Road Plan As Europe Rethinks China Relations
China has signed collaboration agreements with what it claims are more than 140 countries for the initiative, which has invested hundreds of billions of dollars in roads, ports, airports, and bridges, mostly in the Global South over the last decade.
Italy's decision to join the scheme in 2019 was generally interpreted as a diplomatic victory for Beijing, prompting criticism from Washington and Brussels.
This summer, Italian Defense Minister Guido Crosetto called the 2019 decision "wicked," citing growing trade disparities between the two countries in an interview with Corriere della Sera newspaper.
Last year, China imported $26.9 billion in Italian goods, up from $21.4 billion in 2019. According to China's customs data, Chinese exports to Italy increased from $33.5 billion to $50.5 billion during the same time.
Former China-friendly Prime Minister Giuseppe Conte, who joined the scheme, blasted the withdrawal in an interview on his Facebook page, saying it was made for "ideological reasons" and risked "scuppering" future Italian export growth.

Italy Quits Belt And Road Plan As Europe Rethinks China Relations
In an interview with the Italian news outlet Fanpage earlier this year, the Chinese Ambassador to Italy, Jia Guide, stated that a "reckless" choice to withdraw from the accord would have a "negative" influence on cooperation.
Italian politicians were eager to tread gently in their withdrawal, with Meloni frequently implying that good relations with China could be maintained outside of the Belt and Road initiative. She has also refuted allegations that the US persuaded her to abandon the scheme.
Rome withdrew as a delegation of top European Union officials arrived in Beijing for the first EU-China meeting in four years.
Chinese leaders saw the summit as a critical opportunity to calm tense relations with Europe, which Beijing sees as a major potential counterweight in its competition with the United States.
"We should not regard each other as rivals simply because our systems are different," Xi told the visiting leaders, according to China's official readout. "We should not reduce cooperation because competition exists, or engage in confrontation because there are disagreements."

Italy Quits Belt And Road Plan As Europe Rethinks China Relations
European Commission President Ursula von der Leyen and European Council President Charles Michel challenged Xi and Chinese Premier Li Qiang on their countries' massive trade deficits and "unfair competition," while Li urged the EU to be "prudent" in its use of "restrictive" economic policies.
Even though the summit looked to achieve nothing regarding fundamental problems, Von der Leyen stated that both parties agreed "that it is in our mutual interest to have balanced trade relations."
The EU will seek "concrete progress following these discussions," according to a statement issued after the meeting.
Source – CNN
Indonesia's Marapi Volcano Erupts For The Second Day As 12 Climbers Remain Missing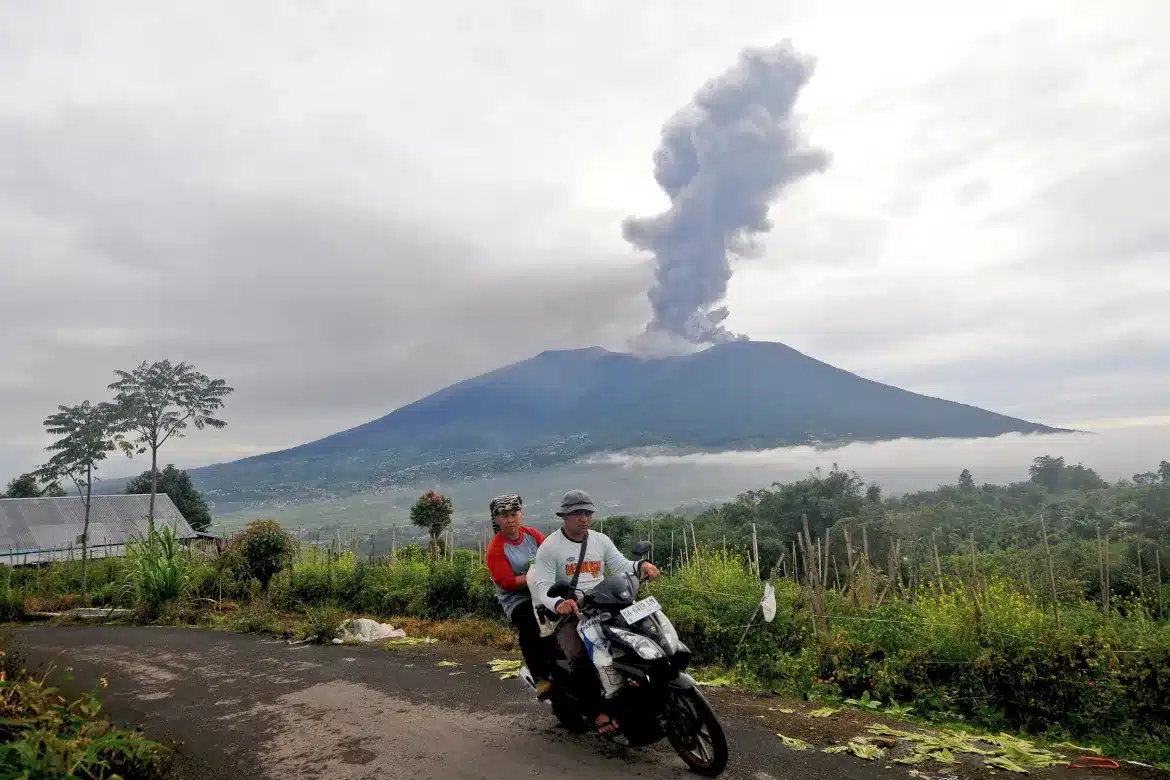 PADANG, Indonesia – Officials in Indonesia paused the search for 12 climbers on Monday when Mount Merapi volcano erupted again, sending a huge burst of scorching ash as high as 800 meters (2,620 feet) into the air.
The deaths of 11 climbers were discovered earlier in the day while searching for the missing, but efforts to locate them were hampered by the resumed activity, according to West Sumatra's Search and Rescue Agency head Abdul Malik. He stated that the search would restart whenever conditions improved.
The agency shared a video of rescuers escorting an injured climber on a stretcher off the mountain and into a waiting ambulance to be brought to the hospital.

On Sunday, Marapi erupted, unleashing clouds of burning ash.
Since 2011, the volcano has remained at the third highest of four alert levels, indicating above-normal volcanic activity, prohibiting climbers and villagers from approaching the peak within 3 kilometers (1.8 miles), according to Hendra Gunawan, the head of the Center for Volcanology and Geological Disaster Mitigation.
"This means there should be no climbing to the peak," Gunawan explained, adding that climbers were only permitted below the danger zone, "but sometimes many of them broke the rules to fulfill their satisfaction to climb further."
On Saturday, over 75 climbers began their ascent of the nearly 2,900-meter (9,480-foot) mountain and became stranded. Rescuers saved 52 people, including three on Monday. According to Hari Agustian, an official with the local Search and Rescue Agency in Padang, the West Sumatra provincial capital, eight of those rescued Sunday were transported to hospital with burns, and one suffered a fractured leg.
Before beginning their ascent, all climbers registered at two command stations or online with West Sumatra's conservation office, according to Agustian. When asked how many individuals may be stranded, he claimed it couldn't be confirmed because some may have taken unauthorized routes up the mountain, and residents may have also been present.
During Sunday's eruption, Marapi erupted thick ash columns as high as 3,000 meters (9,800 feet), and heated ash clouds extended for miles. Tons of volcanic debris buried nearby villages and cities. According to a social media video, volcanic dust and rain covered the faces and hair of evacuated climbers.
Authorities provided masks and urged inhabitants to wear eyeglasses to protect themselves from volcanic ash as falling ash blanketed several communities and obstructed sunlight.

Rubai and Gobah Cumantiang, the nearest villages about 5 to 6 kilometers (3.1 to 3.7 miles) from the peak, are home to approximately 1,400 people.
According to Gunawan, the Sunday eruption was not preceded by a large rise in volcanic earthquakes. Deep volcanic earthquakes were only detected three times between November 16 and Sunday, while the peak's deformation equipment or tiltmeter revealed a horizontal pattern on the radial axis and a small inflation on the tangential axis.
"This shows that the eruption process is taking place quickly and the center of pressure is very shallow, around the peak," the scientist stated.

According to Gunawan, Marapi has erupted on average every 2 to 4 years since 2004.
Gunawan added that this eruption was not the result of magma movement and that marapi eruptions are typically sudden and challenging to detect using equipment because the source is close to the surface.
Marapi has been active since a January eruption that left no one dead. It is among more than 120 active volcanoes in Indonesia, which is vulnerable to seismic activity due to its placement on the Pacific "Ring of Fire," an arc of volcanoes and fault lines encircles the Pacific Basin.
SOURCE – (AP)