Miley Cyrus "Endless Summer Vacation" Released April 10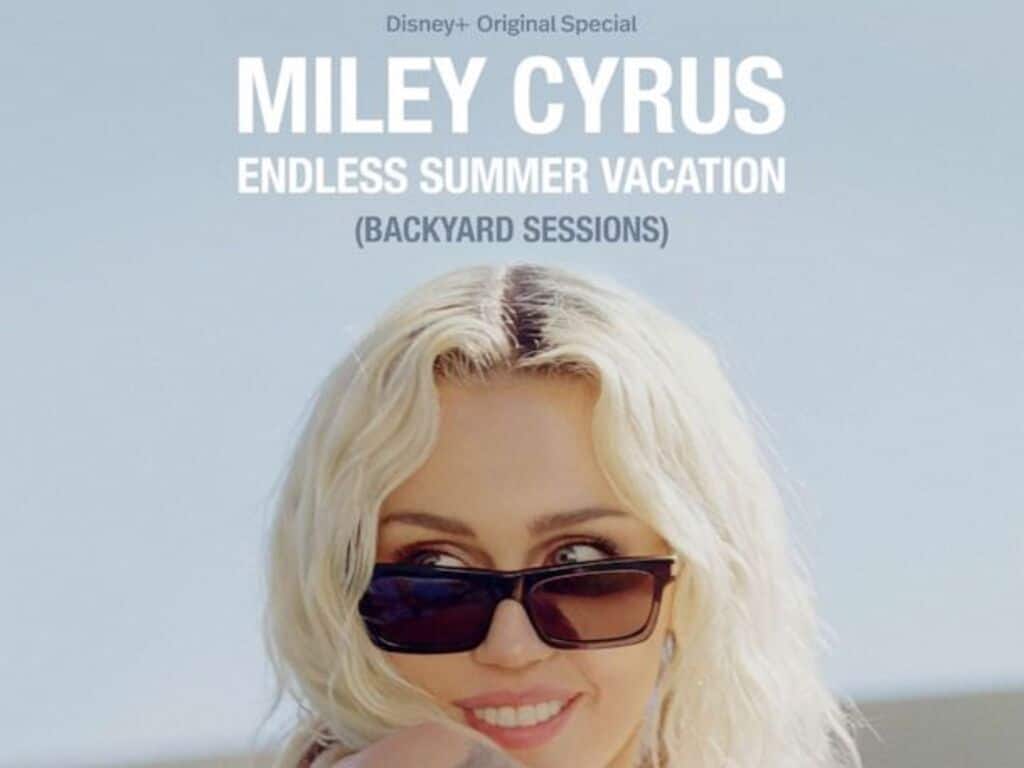 Miley Cyrus' hit "Flowers" inspired even those in stable relationships to sing out loud. Her new album, "Endless Summer Vacation," released on Friday, is much more than a break-up anthem; it's a rebirth. While spring appears to be a long way off, Cyrus' new album feels like a hot summer day.
Beginning with the number-one single, "Flowers," she bids farewell to an old love and begins with infectious confidence and independence.
"I can love myself better than you," she sings.
As the sun shines brighter, it's time to wear your "Rose Colored Lenses." The third track is a more upbeat but still mellow song with sexy and loving lyrics: "We could stay like this forever, lost in wonderland/With our heads in the clouds, falling stupid like kids/Wearing rose-colored lenses."
The album includes two collaboration tracks: "Thousand Miles," which features the artist singing alongside Americana star Brandi Carlile, and "Muddy Feet," which features pop artist Sia.
"A thousand Miles" is infused with Carlile's folk style, a familiar territory for Cyrus, whose ancestors include "Achy Breaky Heart" father, Billy Ray Cyrus and her godmother and country legend, Dolly Parton.
The day goes to the night, and the album becomes racier and dirtier, beginning with "River."
"I can feel you all over the place. Your face is buried in my hair/covered in sweat. "It turns me on, baby, that you care," she sings.
Miley Cyrus' albums, like the artist, cannot be put in a box. In fact, throughout her more than a half-dozen albums, the singer has experimented with various sounds and genres.
"Violet Chemistry" is a pop song with electrifying dance notes, perfect for a nightclub dancefloor lit with neon lights.
"When the floor is flooded. "And the lights come on, but you don't want to leave," she sings, celebrating a passionate summer fling that one hopes will last forever.
High heels are carelessly in hand as the sky is soaked in a ruby sunrise, allowing for a more comfortable barefoot walk home in solitude.
"Am I stuck on an island? "Have I arrived in paradise?" She sings in "Island," a song about how her isolation has become a blessing in disguise.
Finally, the album concludes with a melancholy unplugged demo version of "Flowers," which flips the confident opening on its head to create a sad, soulful coda: to the listeners and Miley's old loves.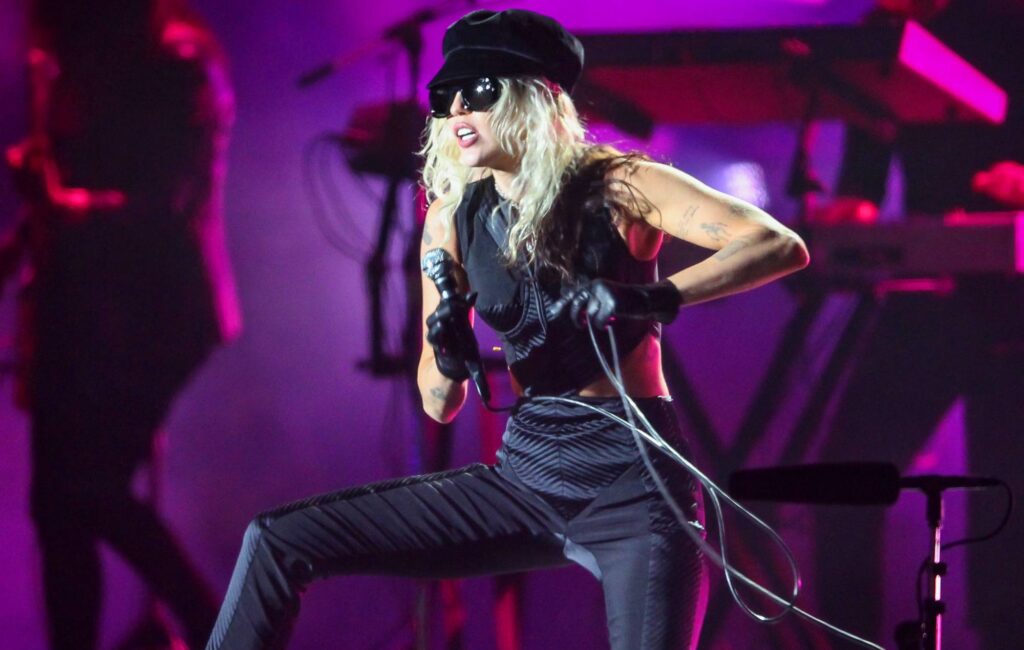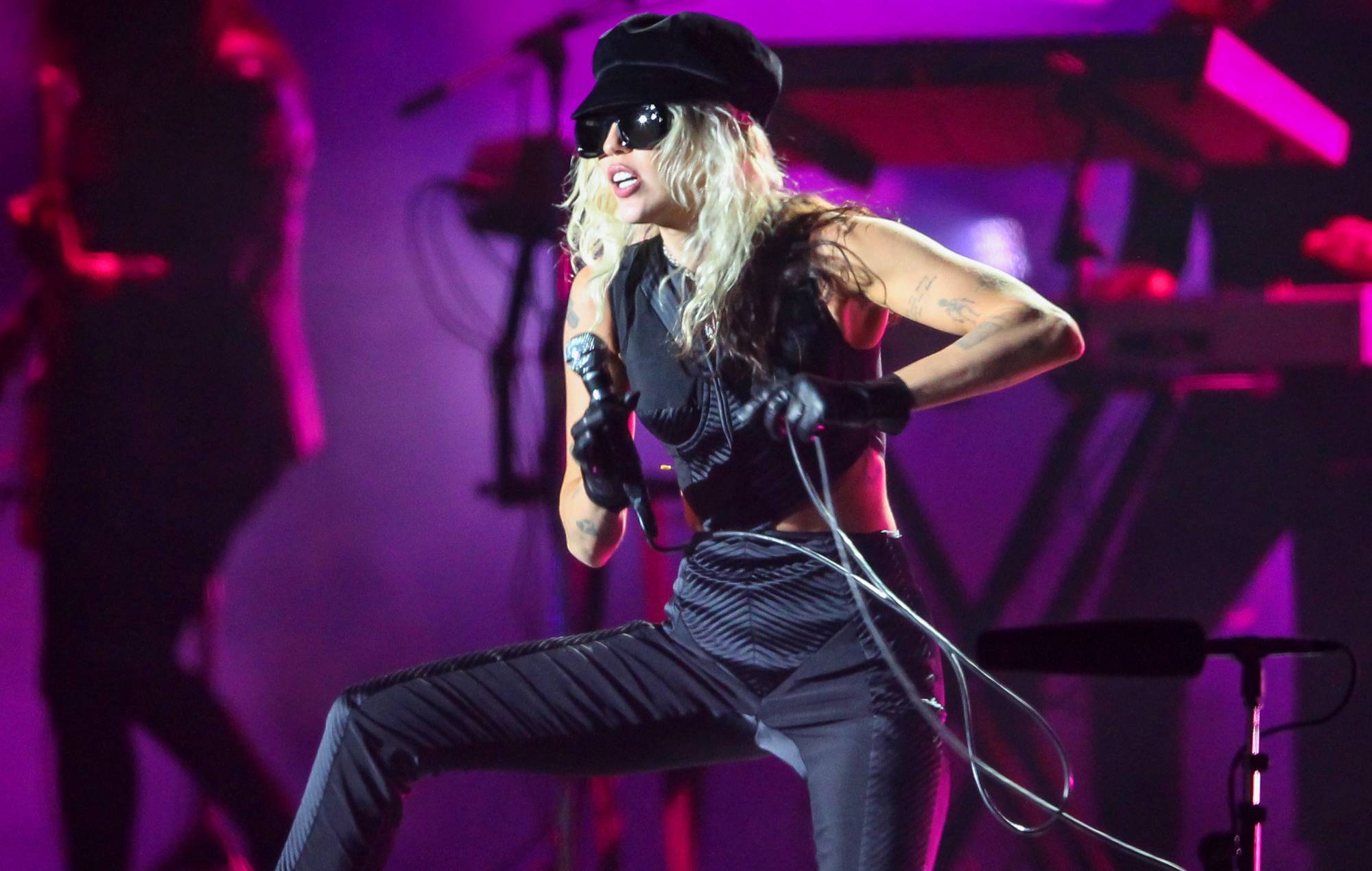 Miley Ray Cyrus is an actress and singer-songwriter.
Her father, country singer Billy Ray Cyrus, her brother, Metro Station musician Trace Cyrus, and her sister, singer Noah Cyrus, are all members of the famous Cyrus family. Her big break came in 2006 when she starred in Hannah Montana, a Disney Channel series about a girl living a double life as a student and a pop star.
Miley Cyrus is an actress and pop singer. She is best known as the lead in the Disney Channel's TV show Hannah Montana. She also rose to prominence as a singer, first as Hannah Montana and then as Miley Cyrus.
Miley grew up where?
Miley was born in Nashville, Tennessee, on November 22, 1992. Destiny Hope Cyrus is her given name. She grew up on a large farm in Franklin, Tennessee, until age eight, when her family relocated to Toronto, Canada.
Miley, how did you get into acting?
Her father acted on the television series Doc when she lived in Toronto. Miley learned about acting by watching her father. Her father took her to the musical Mama Mia! when she was nine. Miley was so impressed that she immediately became an actor and singer. Her first role was on her father's show Doc.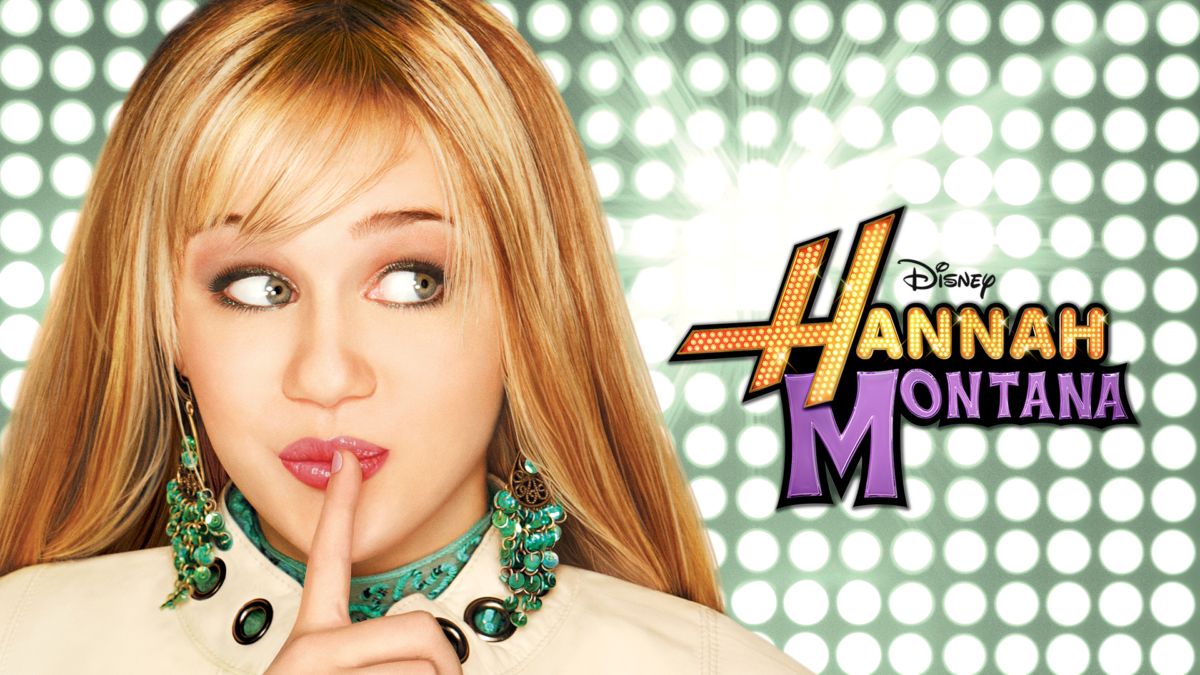 Miley, how did she get the role of Hannah Montana?
When Miley first heard about Hannah Montana, she knew she wanted to play Lilly, Hannah's best friend. So she sent an audition tape to Disney, hoping to be allowed to audition. They replied that she should audition for the lead role. She auditioned, but they initially rejected her because she was too young for the part. Miley persisted, eventually landing the lead role; the rest is history.
2023: Why Chrishell Stause Isn't Wearing Wedding Ring After Marrying G-Flip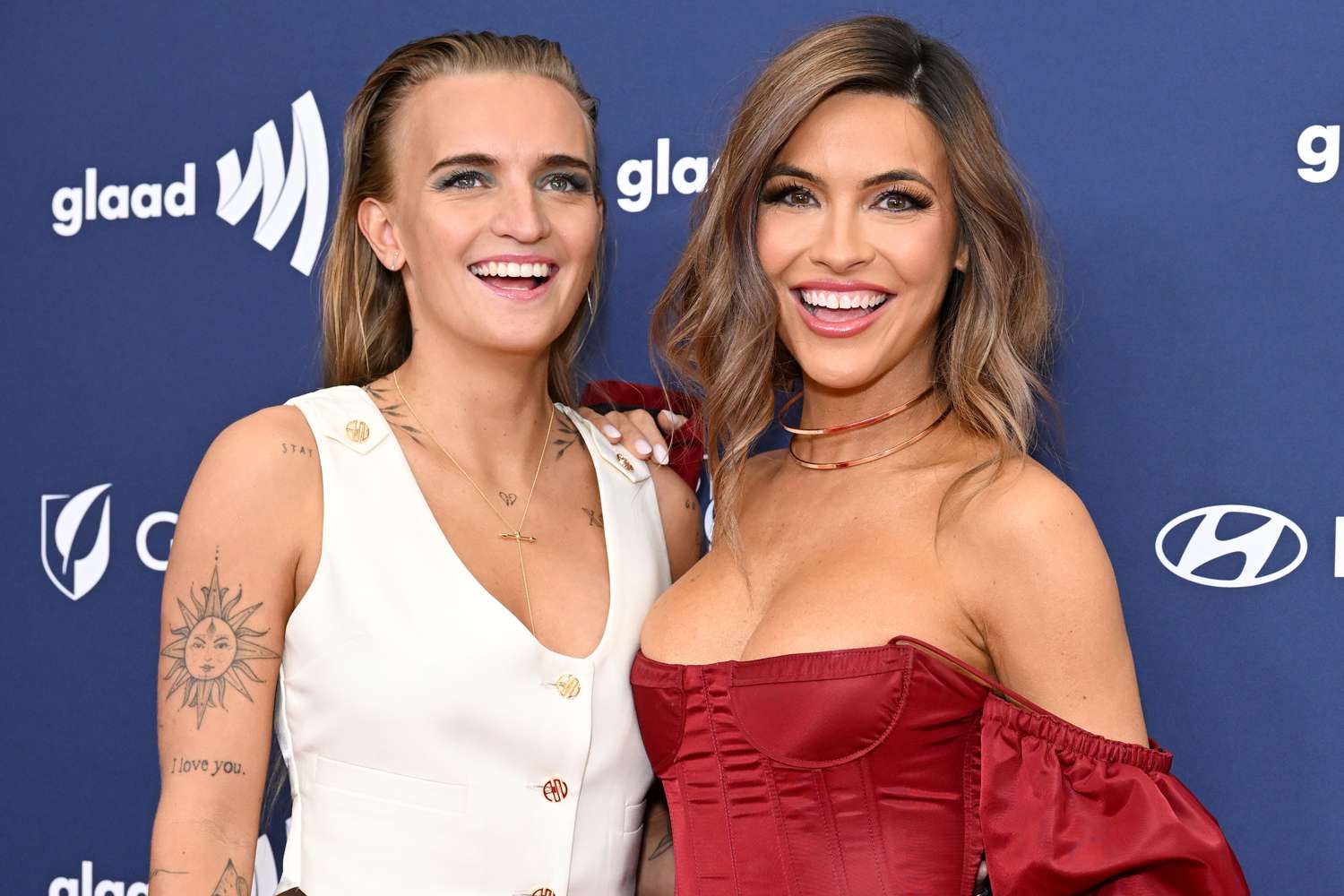 Sunset Newlywed for sale Chrishell Stause Discusses Her Marriage and Her New Season.
A significant piece of jewelry that Chrishell Stause recently married G Flip is gone.
The Selling Sunset has been seen sans a wedding band despite getting married to the musician. Chrishell, though, has a justification.
In a video posted on her Instagram Stories on May 30, she declared, "I'm happily married, very happy." But due to my weight increase, I'm not wearing my ring. And that's okay with me. I CAN MAKE A REAL RING WITHOUT REVEALING ANYTHING until I have it adjusted or until we think everyone is aware.
I'm living my best life, and that's why, Chrishell added. "Anyways, long story short, if you see me without my ring, listen, that's why."
The reality star wed G Flip on May 10 by posting an Instagram video showing the couple holding hands at the altar. After dating for over a year, the pair married in Las Vegas.
Recently, the couple discussed their wedding ceremony and answered questions about whether they were now legally married.

A significant piece of jewelry that Chrishell Stause recently married G Flip is gone.
On the May 27 episode of SiriusXM Hits 1 LA with Tony Fly and Symon, Chrishell remarked, "If you don't believe it, I don't care and that's the best part." "I don't require your consent."
Additionally, don't anticipate seeing the couple's nuptials on Selling Sunset.
"I think that it's a balance thing on a show like this, of what to share and what not to share, and I think that it's important that we are open and we shine a light on a love that I think is so beautiful," Chrishell stated on E! News on May 17. But even so, it's essential to preserve some items for us.
The real estate agent also talked about how they were married unusually. We should have done the customary engagement, she remarked. "We avoided the entire situation, the paperwork, all the worries that people have, all this stuff."
It's been a dream come true for Chrishell.
She continued, even if their union is the least conventional regarding how things should work out. It has been the most significant and vital aspect of my life. Therefore, each person has a unique method of doing things. It was so erratically flawless.
SOURCE – (ENEWS)
Jewish Groups And City Officials Protest Against Roger Waters Concert In Frankfurt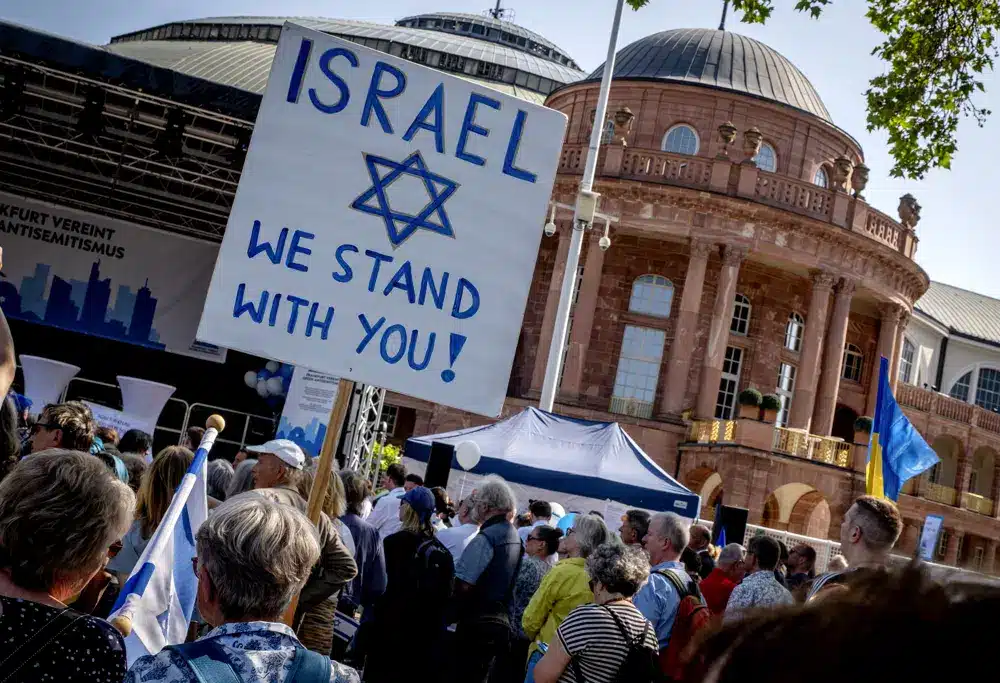 FRANKFURT — Several Jewish organizations, lawmakers, and a coalition of civil society groups gathered in Frankfurt Sunday evening for a mourning service and protest rally in opposition to Roger Waters' concert.
The co-founder of Pink Floyd has been accused of antisemitism, which he strongly refutes.
They are upset with Waters because he backs the BDS movement, which promotes economic and cultural boycotts against Israel.
At first, Frankfurt officials tried to stop Waters from performing, but he contested the decision in court and won.
The Nazis picked up more than three thousand Jews, assaulted and humiliated them, and deported them to concentration camps in the city's Festhalle in November 1938.
"Against this historical background, the concert should not have taken place under any circumstances," said Sacha Stawski, a member of the Frankfurt Jewish community and the head of the group Honestly Concerned, which helped organize the demonstrations.
Elio Adler, the head of the Jewish organization WerteInitiative, which supports the protest, told The Associated Press, "It's very frustrating" that the performance is going ahead as scheduled despite the efforts of the Frankfurt government and many others to prevent it.
"His words and imagery spread Jew-hatred and are part of a trend: to normalise Israel-hatred under the protection of freedom of speech or art," Adler continued.

Several Jewish organizations, lawmakers, and a coalition of civil society groups gathered in Frankfurt Sunday evening for a mourning service and protest rally in opposition to Roger Waters' concert.
Police in Berlin announced last week that they had initiated an investigation on Waters on suspicion of incitement related to a costume he wore during a performance earlier this month in the German city.
Photos of Waters firing an imitation machine gun while wearing a long black coat and a red armband circulated online. The police have stated that an investigation was initiated due to concerns that the costume's setting could be interpreted as a justification, approval, or glorification of Nazi tyranny.
In a Facebook and Instagram post, Waters denied the allegations, writing, "the elements of my performance that have been questioned are quite clearly a statement in opposition to fascism, injustice, and bigotry in all their forms."
He said, "Attempts to portray those elements as something else are disingenuous and politically motivated."
Protesters on Sunday read aloud the names of 600 Jews who were rounded up at the Festhalle on November 9, 1939, the so-called Kristallnacht, or "Night of Broken Glass," when Nazis terrorized Jews throughout Germany and Austria. This took place in front of the Frankfurt concert venue before Waters' concert was set to begin.
A prayer service attended by Jews and Christians was also held in Frankfurt in memory of those who perished at the hands of the Nazis. At the rally, the mayor and the Jewish community leader gave speeches.
According to the German news agency DPA, Frankfurt Mayor Mike Josef has condemned antisemitism citywide. A person's faith is not a valid excuse to despise, insult, or assault him.

Several Jewish organizations, lawmakers, and a coalition of civil society groups gathered in Frankfurt Sunday evening for a mourning service and protest rally in opposition to Roger Waters' concert.
About 400 protesters gathered before the show to wave Israeli flags and distribute leaflets to audience members. Banners reading "Israel, we stand with you" and "Roger Waters, wish you were not here" were also seen, with the latter a reference to Pink Floyd's "Wish You Were Here," as reported by dpa.
Protesters in Munich gathered last month to oppose a jewish Roger Waters concert after the municipal council claimed it had considered canceling the show but ultimately decided against it since revoking the organizer's contract would be illegal.
Due to Waters' apparent sympathy for Russia in its war against Ukraine, the Polish city of Krakow canceled his concerts there last year.
SOURCE – (AP)
2023: Texas Grand Jury Indicts Patrick Clark In Fatal Shooting Of Rapper Takeoff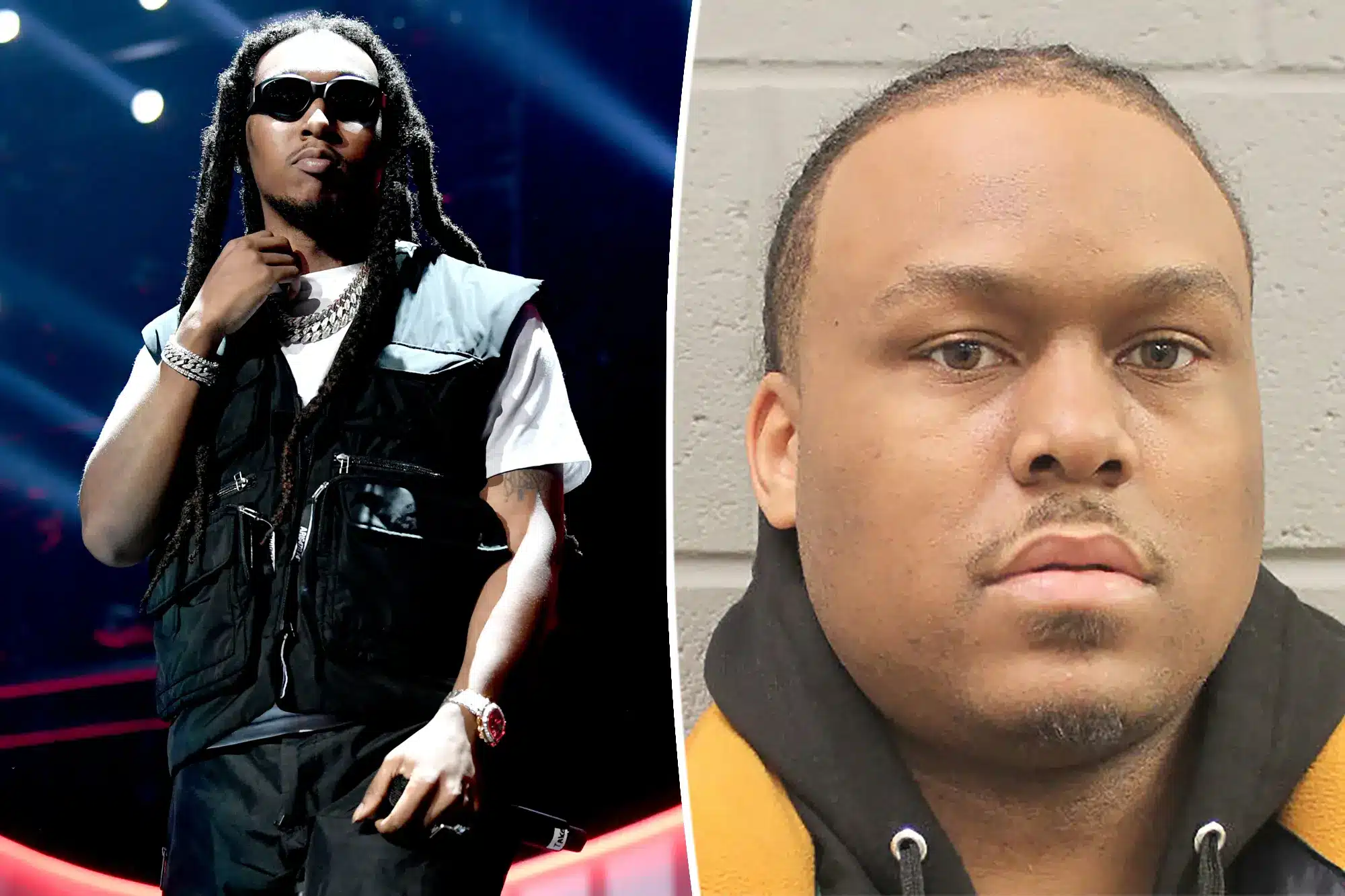 HOUSTON — According to court documents, the guy accused of murdering Migos artist Takeoff last year at a Houston bowling alley has been indicted.
When a grand jury in Houston indicted him on Thursday, Patrick Xavier Clark was out on $1 million bail.
One of Clark's lawyers, Letitia Quinones-Hollins, stated that the charge was no surprise to her client.
"When we get inside a courtroom and in front of a jury, where we will be able to put on our evidence and cross-examine the state's witnesses… we expect the jury will come back with a verdict of not guilty," Quinones-Hollins said in a statement on Thursday.
When more than 30 people were leaving a private party at the bowling alley at 2:30 a.m. on November 1, Takeoff was shot in the head and back. The shooting, according to authorities in Houston, was sparked by a dispute over a "lucrative" game of dice outside the bowling alley, but the rapper, who was only 28 years old at the time, was not participating and was "an innocent bystander."

DJ and club promoter Patrick, 33, was taken into custody on December 1.
Officials claim CCTV footage proves Clark had a wine bottle in his hand when he fired his weapon. His identity was established through fingerprints discovered on the bottle. In addition, authorities said that FBI informants placed Clark at the shooting scene.
After Clark's arrest, prosecutors claimed he had researched how to use bogus airline tickets to get an expedited passport online in an attempt to leave the country.

After the incident, Quinones-Hollins said Clark had no intention of leaving the country.
Takeoff joined his uncle Quavo, and cousin Offset to form the Grammy-nominated rap group Migos. Takeoff was born Kirsnick Khari Ball.
The next court date for Clark is August 23.
SOURCE – (AP)