Spotify Latest Tech Name To Cut Jobs, Axes 6% Of Workforce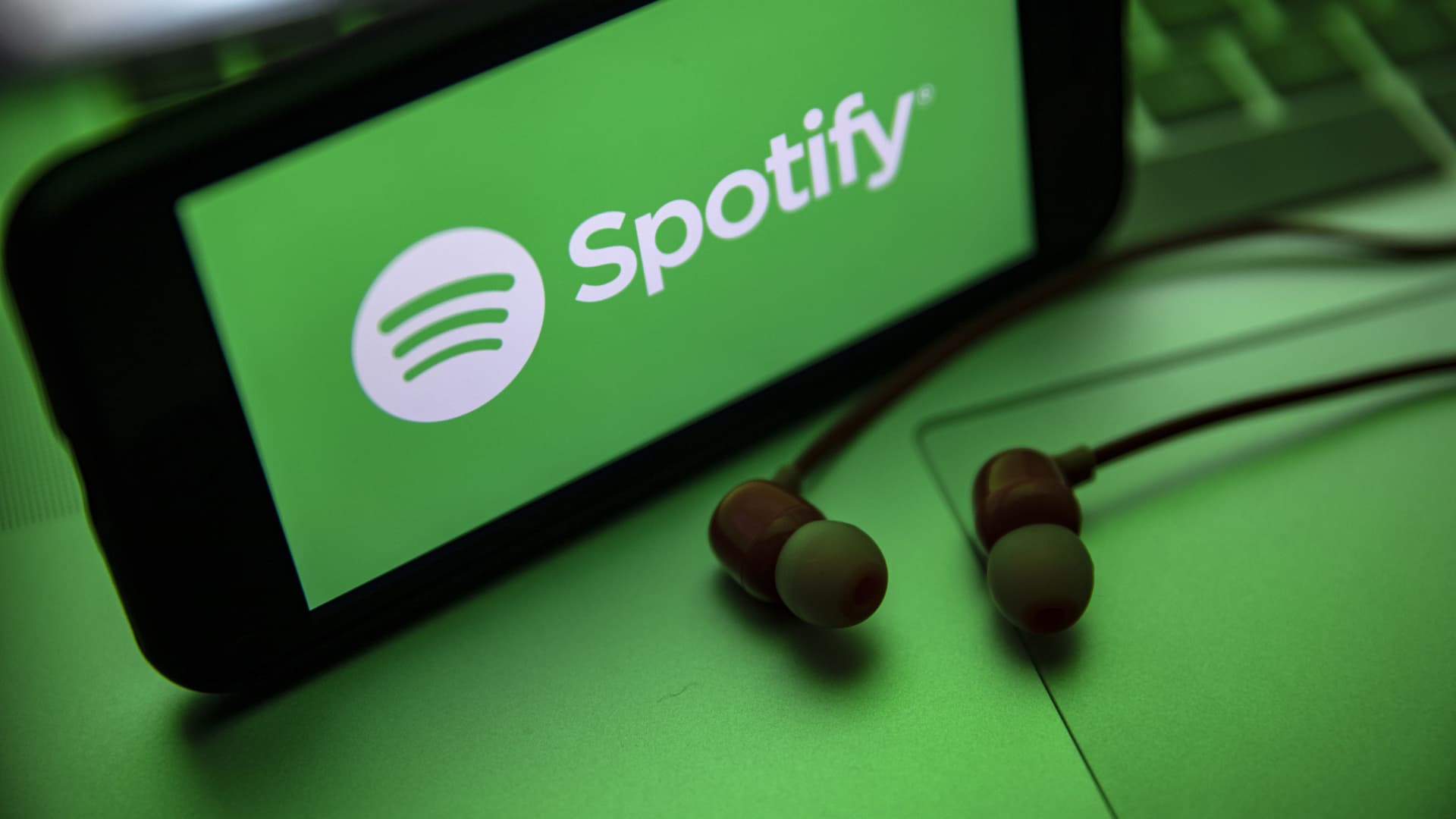 LONDON — Spotify said on Monday that it would cut about 600 jobs or 6% of its global workforce. As the economy gets worse, more and more tech companies have to rethink their growth plans from the time of the pandemic.
CEO Daniel Ek told employees and the public about the change in a message posted online.
As part of the revamp, which includes a management reshuffle, "we've made the difficult but necessary decision to reduce our number of employees," Ek wrote.
This month, big tech companies like Amazon, Microsoft, and Google announced tens of thousands of job cuts as the industry's economic boom from the COVID-19 pandemic faded.

Spotify Benefited From The Lockdown
Stockholm-based Spotify benefited from pandemic lockdowns because more people sought entertainment while stuck at home. Ek said that the company's business model, which had been based on growth, needed to change.
Last year, the company's operating costs increased at twice the rate of revenue growth, a gap that would be "unsustainable long-term" in any economic climate but would be even more difficult to close in "a challenging macro environment," he said.
Spotify recently made a "considerable effort" to cut costs, but "it simply hasn't been enough," he said.
"I hoped to sustain the strong tailwinds from the pandemic and believed that our broad global business and lower risk to the impact of a slowdown in ads would insulate us. "In retrospect, I was overly ambitious in investing ahead of our revenue growth," Ek admitted.

No Exact Number Of Jobs Lost Published
That is why, he claims, the company is reducing its global workforce by about 6%. Ek did not provide an exact number of job losses, but a company spokesman said it was 600, based on the 9,808 employees listed in the company's most recent quarterly report.
"I accept full responsibility for the decisions that brought us here today," Ek said.
Analysts say that after years of fast growth, tech companies are having to cut jobs to get ready for a slowdown in the economy, which will mean less demand for their software, products, and services, as well as less money spent on digital ads.
Google announced 12,000 job cuts just last week, while Microsoft announced 10,000 job cuts, bringing the total number of cuts announced by Big Tech companies in January to at least 48,000.
Despite the recent layoffs, most technology companies are still much larger than they were three years ago. According to the company's annual report for 2019, Spotify had 4,405 employees before the pandemic began.
Spotify shares rose 3.5% to $101.32 in morning trading.
SOURCE – (AP)
Astrud Gilberto, Singer Of 'The Girl from Ipanema,' Dead At 83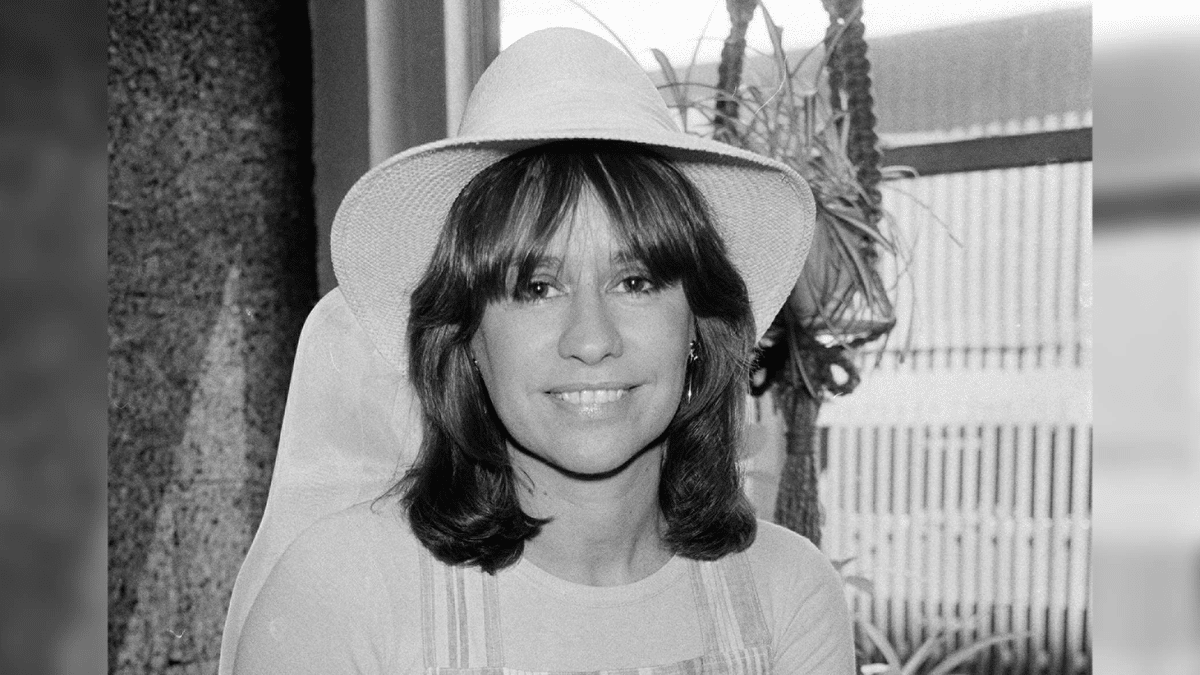 Brazilian singer, composer, and performer Astrud Gilberto has passed away at the age of 83. Her off-handed English-language cameo on "The Girl from Ipanema" made her a recognized bossa nova icon worldwide.
Family friend and musician Paul Ricci confirmed her passing on Monday. He didn't give any more information.
Gilberto was raised in Rio de Janeiro and was born in Salvador, Bahia. In 1964, she became an overnight, unanticipated star because the producers of "Getz/Gilberto," the legendary bossa nova album featuring saxophonist Stan Getz and her then-husband, singer-songwriter-guitarist Joo Gilberto, hired her because she knew just enough English to be hired.
Antônio Carlos Jobim and Vinicius de Moraes' melancholy ballad, "The Girl from Ipanema," was already well-known in South America. However, "s" producer Creed Taylor and others believed that adding vocals in both Portuguese and English would broaden the record's appeal. Astrud Gilberto recalled her spouse telling her he had a surprise for her at the recording studio in a 2002 chat with friends published on her website, www.astrudgilberto.com.
I pleaded with him to tell me what it was, but he refused and kept saying, "Wait and see. Later, when Joao and Stan were rehearsing "The Girl from Ipanema," Joao invited me to join in and sing a chorus in English after he had just finished singing the first chorus in Portuguese. So I did exactly that," she said.
"After the song was finished, Joao turned to Stan and said something along the lines of, 'Tomorrow Astrud sing on record.'" How do you feel? Stan was open to the concept and even expressed considerable enthusiasm for it. The rest, of course, is history, as they say.

Brazilian singer, composer, and performer Astrud Gilberto has passed away at the age of 83
Astrud Gilberto performs "The Girl from Ipanema" in a carefree, affectless manner that, among others, impacted Sade and Suzanne Vega. She has moved on to other topics. However, only some other words from the time would be as well remembered as hers, which Norman Gimbel had translated from Portuguese.
tall, youthful, and beautiful
The Ipanema girl strolls around.
And after she leaves
She says "Ah" to each person she passes.
More than 2 million copies of "Getz/Gilberto" were sold, and "The Girl from Ipanema," released as a single and featured solely Astrud Gilberto as the vocalist quickly rose to fame. It is sometimes considered second only to "Yesterday" regarding the number of covers in the modern era.
Gilberto was nominated for best new artist and vocal performance, and "The Girl from Ipanema" won a Grammy for Record of the Year in 1965. De Moraes had penned the lyrics about a Brazilian adolescent named Helosa Eneida Menezes Paes Pinto, but the poised, dark-haired singer was so intimately connected with "The Girl from Ipanema" that several people assumed she was the inspiration.
Gilberto recorded eight albums (containing songs in English and Portuguese) throughout the following few years, including "The Astrud Gilberto Album," "Beach Samba," and "The Shadow of Your Smile." He also went on tour with Getz and other musicians.
She only released seven albums after 1969, and by 2002 she had largely given up on the music industry and ceased doing interviews. Instead, she devoted her later years to animal rights activism and a career in the visual arts. She would claim that she was not paid for "The Girl from Ipanema" and that Taylor and Getz (who would describe her as "just a housewife") improperly claimed credit for "discovering" her. In addition, she felt alienated from her home country since she said the press treated her with contempt and played there infrequently once she rose to fame.
In 2002, she remarked, "Isn't there an old saying that goes, 'No one is a prophet in his land'?" "I don't have any issues with Brazilians, and I have a great time there. Of course, I don't go there as a performer but as an anonymous tourist.
Astrud Weinert, the youngest of three sisters, came from a musical and linguistically literate household. Her mother was a singer and violinist, while her father was a linguistics professor. By the time she was in her teens, she had already met rising bossa nova artist Joo Gilberto and was part of a group of musical pals.
When she first met him, "The clan grew larger, to include 'older' folks" like Tom Jobim, Vinicius de Moraes, Bené Nunes, Luis Bonfá, and Joo Donato, as well as their respective "' other halves,'" she recalled. "(Joo Gilberto) and I used to sing duets together, or he'd play guitar and play along with me. When friends visited us, they always wanted me to sing at these events and in our house.

Brazilian singer, composer, and performer Astrud Gilberto has passed away at the age of 83
She had two sons, Joo Marcelo Gilberto and Gregory Lasorsa, who would both work with her. She was twice married. She continued to be a famous live performer even after her commercial zenith, her voice growing warmer and jazzier as she sang covers and songs.
As a recording artist, she also had several memorable performances, including backing trumpeter Chet Baker on "Fly Me to the Moon" and duet with George Michael on the bossa nova classic "Desafinado." She was awarded a Latin Grammy for lifetime achievement in 2008.
"Occasionally, a dissatisfied journalist has called me 'a recluse.' According to the dictionary, a recluse is "a person who withdraws from the world to live in seclusion and frequently in solitude." Why should someone think an artist is a loner just because they prefer not to participate in interviews? she said in 2002.
"I firmly believe that any artist who achieves fame through their work, whether it be music, film, or any other medium, has no moral obligation to satiate the curiosity of journalists, fans, or any other members of the public about their personal lives or anything else that does not directly relate to their work. My work speaks for itself, regardless of how well or poorly it is received.
SOURCE – (AP)
Cynthia Weil, Grammy Winning Lyricist, Dead At 82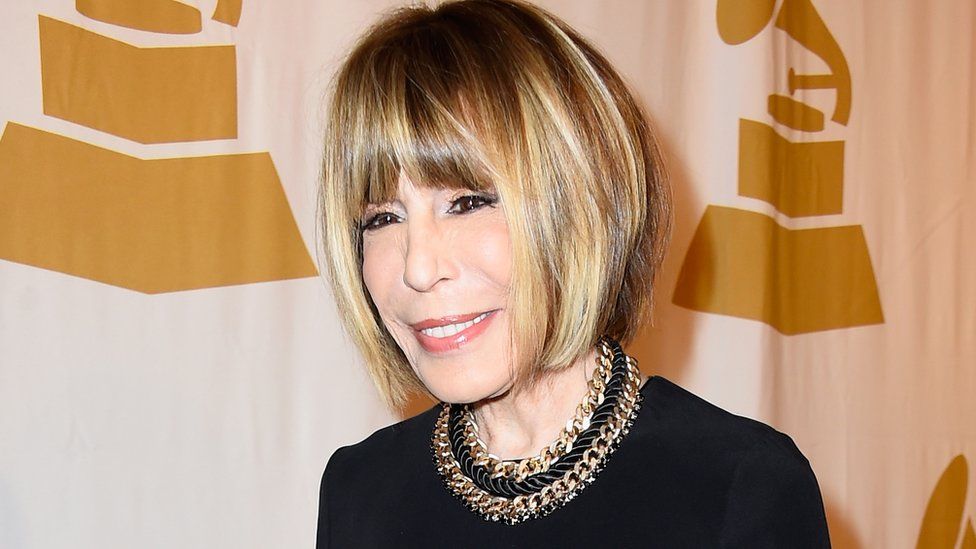 NEW YORK — Grammy-winning songwriter Cynthia Weil, who co-wrote dozens of popular songs with her husband, Barry Mann, including "You've Lost That Lovin' Feeling," "On Broadway," "Walking in the Rain," and many others, has passed away at age 82.
Weil passed away on Thursday at her home in Beverly Hills, California, "surrounded by her family," according to Weil's daughter Dr. Jenn Mann. The couple's sole child, Mann, chose not to give a cause of death.
Barry Mann and Cynthia Weil married in 1961 and were among the most popular music-successful duos. They were part of a unique group assembled by music moguls Don Kirshner and Al Nevins and based in Manhattan's Brill Building district, close to Times Square. The Brill Building song factory produced many of the biggest singles of the 1960s and beyond with hit-making pairings like Carole King, Gerry Goffin, Jeff Barry, and Ellie Greenwich.
Jenn Mann remarked, "I grew up around a lot of music and two wonderful, smart, creative geniuses. "My parents were each other's greatest musical influences. When things were wonderful, people had each other, and when things weren't so good, people had their music, according to my mother.
On songs for the Ronettes ("Walking in the Rain"), the Crystals ("He's Sure the Boy I Love"), and other acts, Weil and Mann worked closely with producer Phil Spector. They also wrote hits for everyone from Dolly Parton to Hanson. James Horner and his team's song "Somewhere Out There," created for the "An American Tail" soundtrack, won Grammy Awards in 1987 for best song and best song for a Movie or Television and received nominations for an Academy Award and a Golden Globe. They collaborated on writing the Linda Ronstadt and Aaron Neville duet "Don't Know Much," which peaked at number five and won the Grammy for best pop performance in 1990.
"You've Lost That Lovin' Feeling," an anthem of "blue-eyed soul" composed by Spector as if scoring a tragedy and performed by the Righteous Brothers with frantic passion, is their most well-known song and a piece of history in general. In 1965, "You've Lost That Lovin' Feeling" was the number-one song on the charts and was covered by several other musicians. No other song was played more frequently on radio and Television in the 20th century, according to Broadcast Music Inc. (BMI).

Bill Medley and Bobby Hatfield's reactions to Weil and Mann's debut performance of "You've Lost That Lovin' Feeling" for the Righteous Brothers were "dead silence."
She said to Parade Magazine 2015 that Bill had responded, "Sounds good for The Everly Brothers, not the Righteous Brothers." "We said, 'Oh, God.' What should I do while the large guy is singing? Bobby then asked. Spector's Phil said, "You can go to the bank."
When the Beatles became popular in the middle of the 1960s, many of Weil's contemporaries struggled, but she persisted in scoring hits, occasionally with Mann or with collaborators like Michael Masser, David Foster, and John Williams, with whom she co-wrote "For Always" for the soundtrack to Steven Spielberg's "A.I. Artificial Intelligence." Weil contributed to the songs "Here You Come Again," Parton's pop breakthrough, "If Ever You're In My Arms Again" by Peabo Bryson, "Just Once" by James Ingram, "He's So Shy" by the Pointer Sisters, and "Running With the Night" by Lionel Richie. She again made the top 10 in 1997 with Hanson's "I Will Come to You."
"When songs are successful, they're like little stories. They have an introduction, a middle, and a conclusion. Weil, who eventually published the novel "I'm Glad I Did," told Parade that the song "paints a picture of the human condition" and makes you feel how the person singing it is feeling.
Her abilities extended far beyond love songs. She and Mann co-wrote "Kicks," a success for Paul Revere and the Raiders in 1966, one of rock's earliest anti-drug songs. She also had a talent for writing lyrics full of desire and aspiration, as evidenced by the song "On Broadway" and its iconic opening line, "They say the neon lights are bright/on Broadway." With their account of working-class angst, "We've Got to Get Out of This Place," The Animals enjoyed success. The 1961 hit song "Uptown" by The Crystals dealt with race and class in a way that wasn't frequently heard in the early days of rock.
____
He is simply one of a million males downtown.
He receives no breaks.
And he takes everything they have to offer.
Because he needs to live.
He then moves uptown, nevertheless.
Where he can proudly raise his head
He is aware that I am nearby in Uptown.
_____

Weil and Mann were introduced by King at the Rock & Roll Hall of Fame ceremony in 2010.
Weil and Mann were introduced by King at the Rock & Roll Hall of Fame ceremony in 2010, and they were inducted into the Songwriters Hall of Fame in 1987. Mann and Weil played minor roles in the popular King musical "Beautiful," which debuted on Broadway in 2013 and chronicled the passionate camaraderie and competition between the two married couples. "They Wrote That?" by Mann and Weil was performed for a limited time in 2004.
"Cynthia's high level of professionalism improved all of us as songwriters. The line "Just a little lovin' early in the mornin' beats a cup of coffee for startin' out the day" is one of my favorite Cynthia lyrics; King posted on her social media pages on Friday, quoting the Mann-Weil song "Just a Little Lovin'," which has been performed by Dusty Springfield and others.
If we're lucky, we'll know this to be true, but she composed it — and in the following line, she made the words "morning" and "yawning" rhyme. I hope Cynthia Weil's lyrics will live on and communicate to future generations.
Weil, a native of New York City and the daughter of Jewish immigrants from Eastern Europe was trained in dance and piano as a young girl. At Sarah Lawrence College, she concentrated on theatre, but an agent persuaded her to attempt music. At age 20, she began working for the publishing house of "Guys and Dolls" composer Frank Loesser, where she met the man who would become her husband.
Barry walked in to play Teddy Randazzo a song as she was writing it, she said to the Los Angeles Times in 2016. Teddy Randazzo was a young Italian boy singer who was the Frankie Avalon of his time. "I questioned the front desk clerk, 'Who is this guy? Has he ever been with a girl? 'He's signed to a friend of mine, Don Kirshner, and if I call Donny, maybe you can go up there to show him your songs and meet Barry again,' she suggested. So she took that action. That's what I did as well. He had no chance at all.
SOURCE – (AP)
2023: Why Chrishell Stause Isn't Wearing Wedding Ring After Marrying G-Flip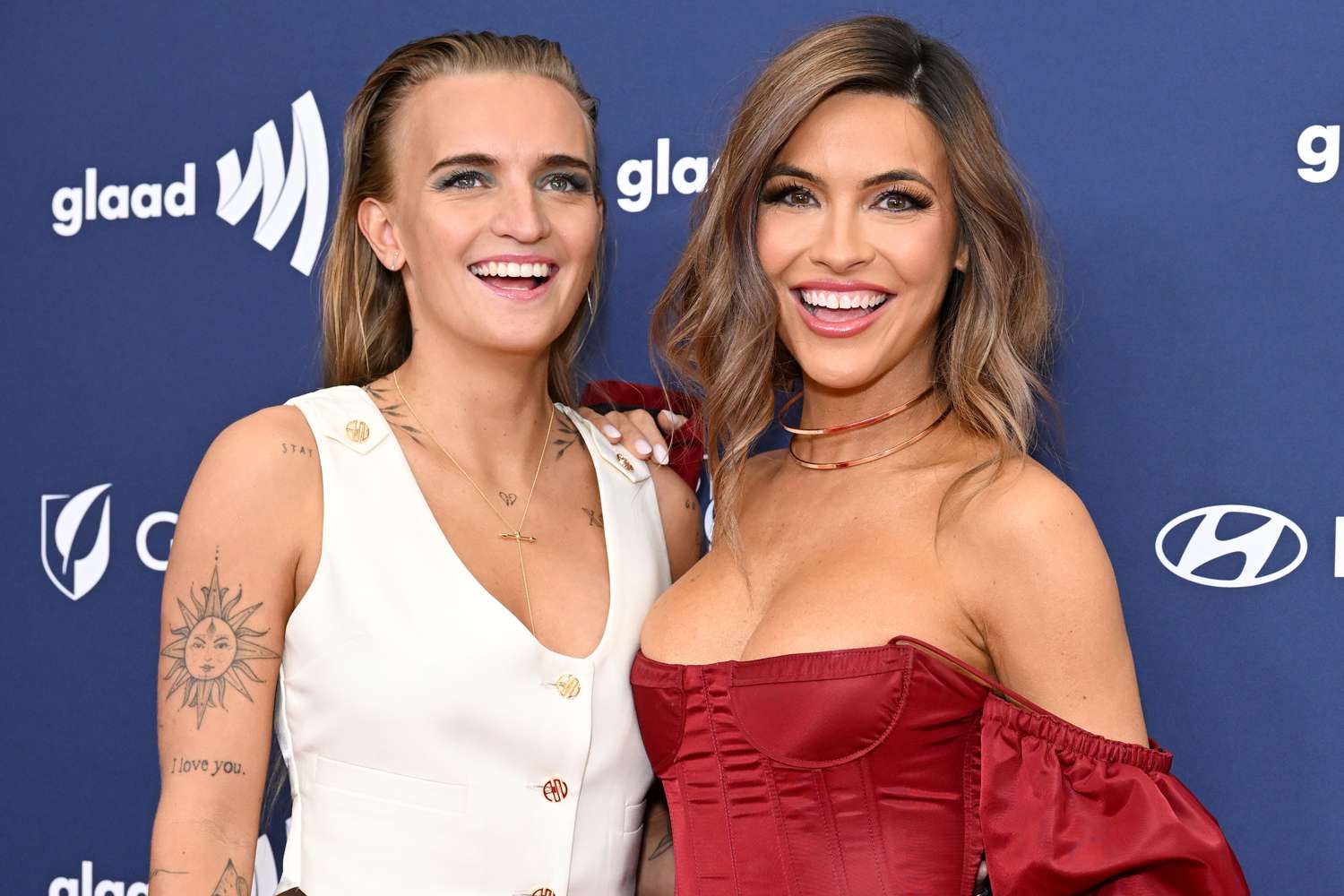 Sunset Newlywed for sale Chrishell Stause Discusses Her Marriage and Her New Season.
A significant piece of jewelry that Chrishell Stause recently married G Flip is gone.
The Selling Sunset has been seen sans a wedding band despite getting married to the musician. Chrishell, though, has a justification.
In a video posted on her Instagram Stories on May 30, she declared, "I'm happily married, very happy." But due to my weight increase, I'm not wearing my ring. And that's okay with me. I CAN MAKE A REAL RING WITHOUT REVEALING ANYTHING until I have it adjusted or until we think everyone is aware.
I'm living my best life, and that's why, Chrishell added. "Anyways, long story short, if you see me without my ring, listen, that's why."
The reality star wed G Flip on May 10 by posting an Instagram video showing the couple holding hands at the altar. After dating for over a year, the pair married in Las Vegas.
Recently, the couple discussed their wedding ceremony and answered questions about whether they were now legally married.

A significant piece of jewelry that Chrishell Stause recently married G Flip is gone.
On the May 27 episode of SiriusXM Hits 1 LA with Tony Fly and Symon, Chrishell remarked, "If you don't believe it, I don't care and that's the best part." "I don't require your consent."
Additionally, don't anticipate seeing the couple's nuptials on Selling Sunset.
"I think that it's a balance thing on a show like this, of what to share and what not to share, and I think that it's important that we are open and we shine a light on a love that I think is so beautiful," Chrishell stated on E! News on May 17. But even so, it's essential to preserve some items for us.
The real estate agent also talked about how they were married unusually. We should have done the customary engagement, she remarked. "We avoided the entire situation, the paperwork, all the worries that people have, all this stuff."
It's been a dream come true for Chrishell.
She continued, even if their union is the least conventional regarding how things should work out. It has been the most significant and vital aspect of my life. Therefore, each person has a unique method of doing things. It was so erratically flawless.
SOURCE – (ENEWS)