Biden Visits US-Mexico Border, First Time in Since 2008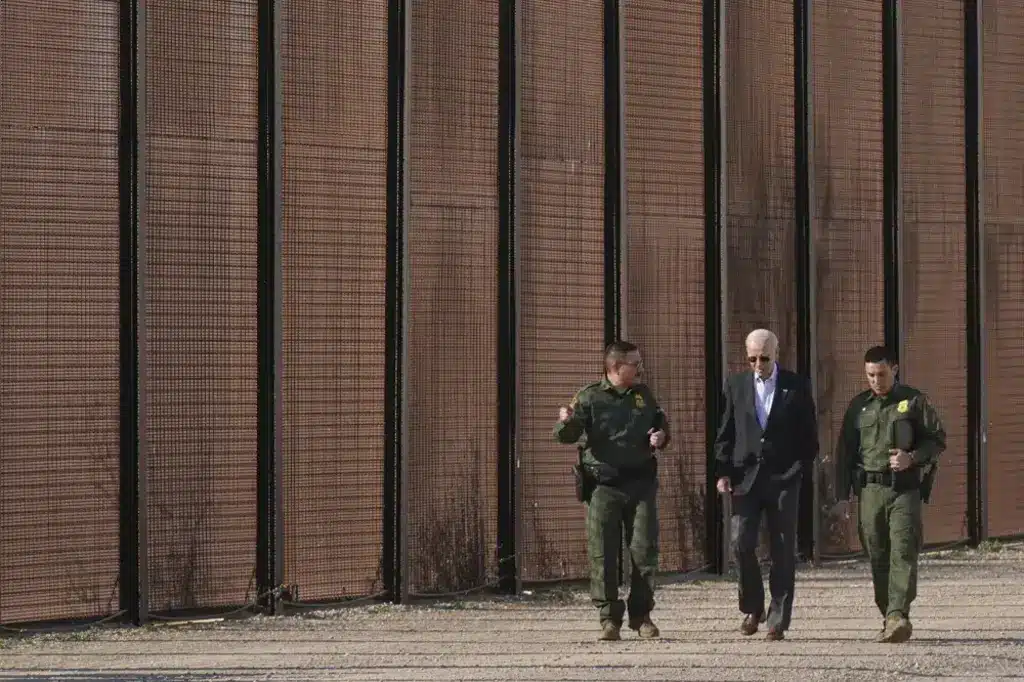 On his first trip to the region after two years in office, President Joe Biden walked a muddy stretch of the US-Mexico border and inspected a busy port of entry on Sunday, a visit overshadowed by the fraught politics of immigration, as Republicans blame him for record numbers of migrants crossing into the country.
The president observed border officers in El Paso demonstrate how they search vehicles for drugs, money, and other contraband during his first stop. He then went to a dusty street with abandoned buildings and walked along a metal border fence that separated the United States city from Ciudad Juarez.
His final stop was the El Paso County Migrant Services Center, but no migrants were in sight. As he learned more about the services available, he asked a volunteer, "If I could wave the wand, what should I do?"
Biden's nearly four-hour trip to El Paso was tightly orchestrated. Except for when his motorcade drove alongside the border and about a dozen migrants lined up on the Ciudad Juárez side, he encountered no migrants. His visit did not include any time spent at a Border Patrol station, where illegal immigrants are apprehended and held before being released.
The visit appeared to be intended to demonstrate a smooth operation for processing legal migrants, weeding out smuggled contraband, and treating those who had entered illegally in a humane manner, creating a counter-narrative to Republicans' claims of a crisis situation equivalent to an open border.
However, his visit is unlikely to appease critics on both sides, including immigrant advocates who accuse him of instituting cruel policies similar to those of his hardline predecessor, Donald Trump.
Biden given letter from Texas governor
Texas Gov. Greg Abbott, a Republican, handed Biden a letter as soon as he touched down in the state, saying the "chaos" at the border was a "direct result" of the president's failure to enforce federal laws. During his tour, Biden took the letter from his jacket pocket and told reporters, "I haven't read it yet."
House Speaker Kevin McCarthy called Biden's visit a "photo op," tweeting that the Republican majority would hold the administration "accountable for creating the most dangerous border crisis in American history."
El Paso County Judge Ricardo Samaniego welcomed Biden's visit, but said the president was unable to see how large the group of newcomers was due to a recent lull in arrivals.
"He didn't get to see the real difficulties," Samaniego, a member of the local delegation that welcomed Biden, said. "It was fortunate that he was present. It's just the beginning. However, we still need to do more and spend more time with him."
Hundreds of migrants gathered Sunday outside the Sacred Heart Catholic Church in El Paso, where they have been sleeping outside and receiving three meals a day from faith groups and other humanitarian organizations.
Venezuelans abandoned by Biden
Among the migrants were several pregnant women, including Karla Sainz, 26, who was eight months pregnant. She was traveling with her 2-year-old son, Joshua, in a small group. Sainz left her three other children with her mother in Venezuela.
"I'd like to ask President Biden for permission or something so we can work and continue," she said. Juan Tovar, 32, one of several people in her group, suggested he was leaving for political reasons as well. "The worst is socialism," he said. "In Venezuela, they kill us, torture us, and we can't criticize the government. We are in worse shape than Cuba."
Noengris Garcia, who was also eight months pregnant, was traveling with her husband, teen son, and small family dog from the Venezuelan state of Portuguesa, where she ran a food stall.
"We don't want money or a house," Garcia, 39, explained. "All we want to do is work."
Asked what he's learned by seeing the border firsthand and speaking with the officers who work along it, Biden said: "They need a lot of resources. We'll go get it for them."
El Paso is currently the busiest crossing point for illegal immigrants, owing in large part to Nicaraguans fleeing repression, crime, and poverty in their home country. They are among four countries' migrants who are now subject to immediate deportation under new rules enacted by the Biden administration last week, which drew harsh criticism from immigration advocates.
Biden's recent border security policy announcements and border visit were intended to mitigate the impact of upcoming immigration investigations promised by House Republicans. However, any long-term solution will necessitate action by a deeply divided Congress, where multiple attempts to enact major changes have failed in recent years.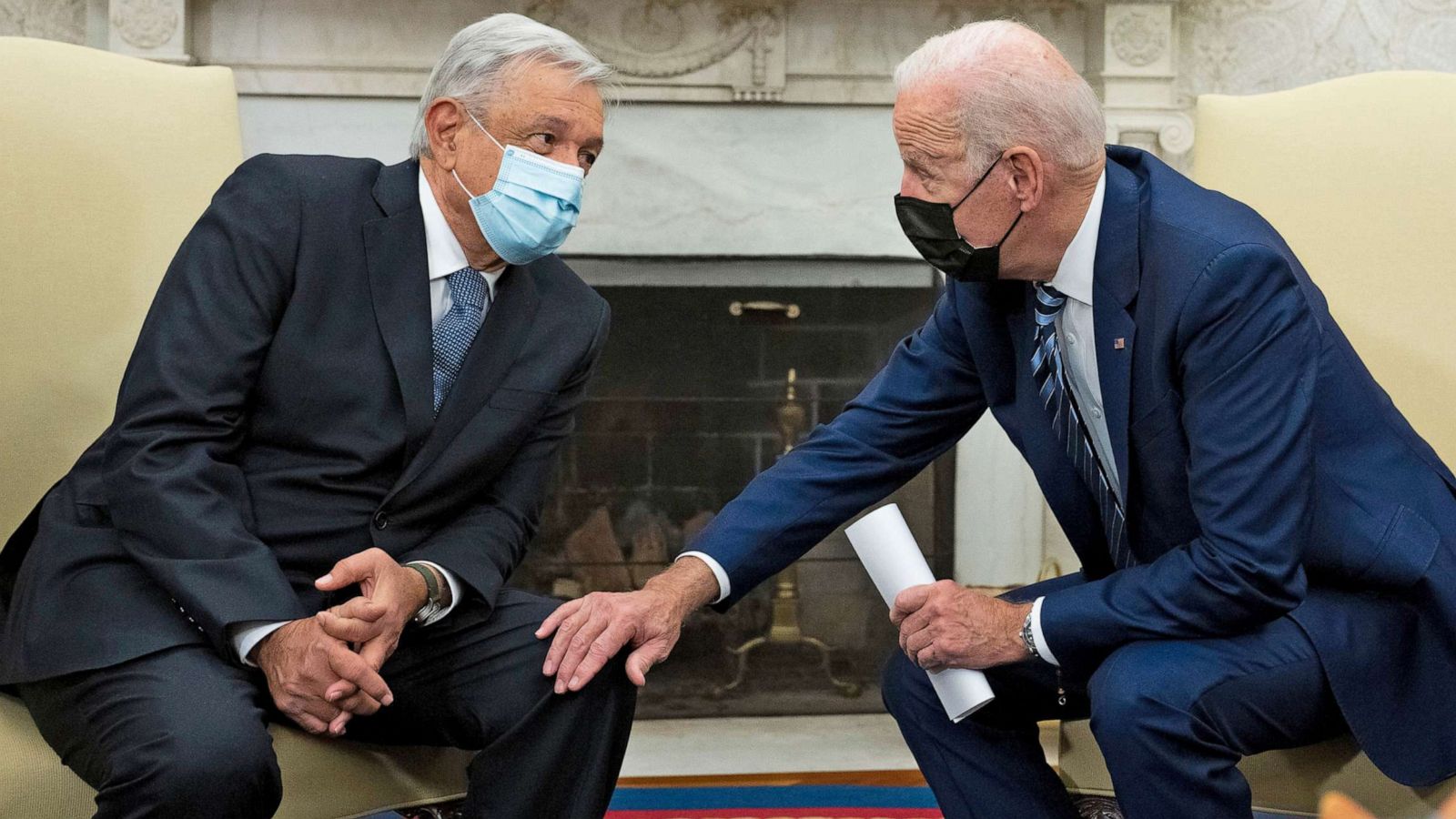 Texas to Mexico City
Biden traveled south from Texas to Mexico City, where he will meet with the leaders of Mexico and Canada on Monday and Tuesday for a North American leaders summit. Immigration is one of the topics on the agenda.
During Biden's first two years in office, the number of migrants crossing the US-Mexico border has increased dramatically. During the fiscal year that ended Sept. 30, there were more than 2.38 million stops, the first time the figure surpassed 2 million. The administration has struggled to crack down on border crossings, hesitant to take measures similar to those implemented by Trump's administration.
The policy changes announced this week are Biden's most significant move yet to limit illegal border crossings, and they will turn away tens of thousands of migrants. At the same time, 30,000 migrants per month from Cuba, Nicaragua, Haiti, and Venezuela will be allowed to enter the United States legally if they travel by plane, find a sponsor, and pass background checks.
The United States will also turn away migrants who do not first seek asylum in a country they passed through on their way to the United States. Migrants are being asked to fill out a form on a phone app in order to visit a port of entry on a pre-determined date and time.
Homeland Security Secretary Alejandro Mayorkas told reporters on Air Force One that the administration is attempting to "incentivize a safe and orderly way and cut out the smuggling organizations," adding that the policies are "not at all a ban," but rather an attempt to protect migrants from the trauma that smuggling can cause.
Some welcomed the changes, particularly leaders in cities where migrants had gathered. However, immigrant advocacy groups chastised Biden for adopting policies similar to those of the former president. Officials from the administration disputed that assessment.
In his 50 years in public service, Biden has spent very little time at the US-Mexico border.
The White House could only point to Biden's drive by the border during his presidential campaign in 2008. He dispatched Vice President Kamala Harris to El Paso in 2021, but she was chastised for largely avoiding the action because El Paso was not the crossroads hub that it is now.
Trump, who has made hardening immigration a signature issue, has made several trips to the border.
THAILAND: Rescue Dig Saves Toddler Trapped In Well For One Night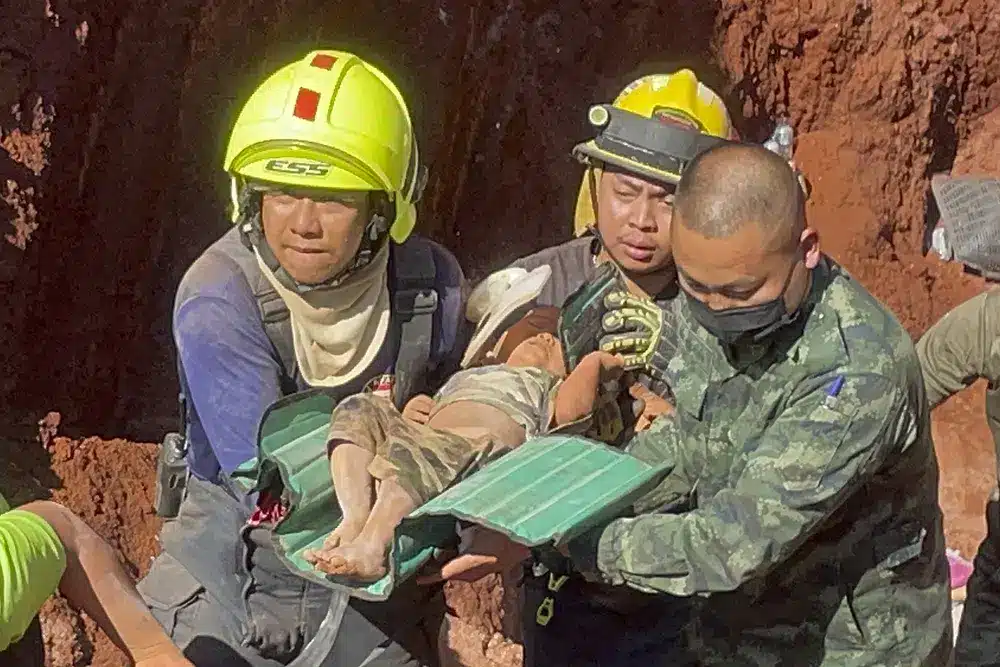 BANGKOK, Thailand — A 19-month-old girl fell into a dry artesian well shaft at a cassava farm in northern Thailand 18 hours before she was saved. It took rescuers all night to get her out.
Rescuers clapped and cheered as the toddler, the daughter of Myanmar migrant workers, was pulled from the 15-meter (49-foot)-deep well shaft and placed on a stretcher that carried her to an ambulance waiting nearby.
"You guys did an excellent job. "We did it!" exclaimed one rescuer as his colleagues wept and hugged each other in Tak province's Phop Phra district.
While her parents were working at the plantation, the child fell into the hole late Monday afternoon.

Rescuers In Thailand Were On The Scene Quickly
The deep pit, dug by the landowner to be an artesian well, was left uncovered after it failed to reach groundwater, according to Phop Phra district chief Sanya Phetset on Tuesday.
According to local media, the first rescuers on the scene shouted down the hole and heard the child cry back. After lowering a camera into the hole to assess the situation, a tube was snaked to provide oxygen.
Using backhoes and other excavation tools, rescuers dug a 30-centimeter-wide trench alongside the pit overnight.

The Child Is Now Safe And Sound
"At first, it appeared to be a simple operation because it appeared to be loose dirt, but once we started digging, we discovered rock, which made it difficult because excavators cannot dig through it," Sanya explained.
He explained that the operation was risky because the digging could collapse the well's sides onto the child.
After being carried to safety, the toddler was immediately taken to Phop Phra Hospital in Thailand.
"She is now safe. "She's a little tired, but nothing serious," Sanya explained.
SOURCE – (AP)
Pope Francis Clarifies his Remarks on Homosexuality and Sin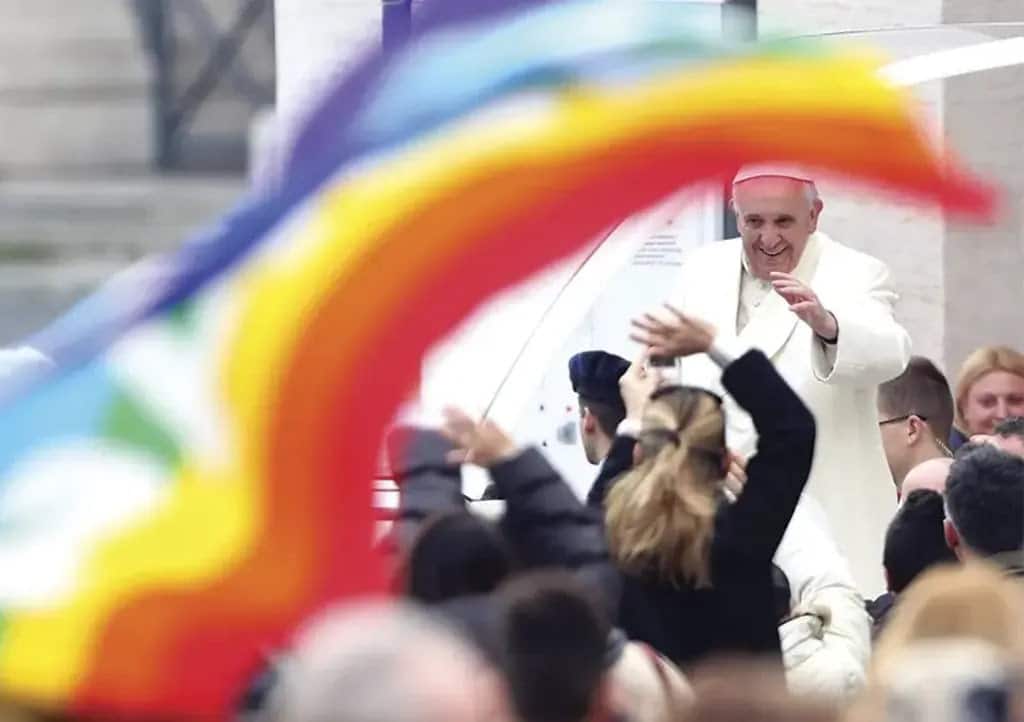 Pope Francis has clarified his recent remarks about homosexuality and sin, stating that he was referring to official Catholic moral teaching, which states that any sexual act other than marriage is a sin.
In a Friday note, Francis emphasized that even black-and-white teaching is subject to circumstances that may eliminate the sin.
Francis made the remarks in an interview with The Associated Press on January 24, stating that laws criminalizing homosexuality are "unjust" and that "being homosexual is not a crime."
As he often does, Francis then imagined a conversation with someone who brought up the issue of the church's official teaching, which states that homosexual acts are sinful or "intrinsically disordered."
"All right, but first, let's distinguish between a sin and a crime," Francis said in the fictitious conversation. "It is also a sin not to be charitable to one another."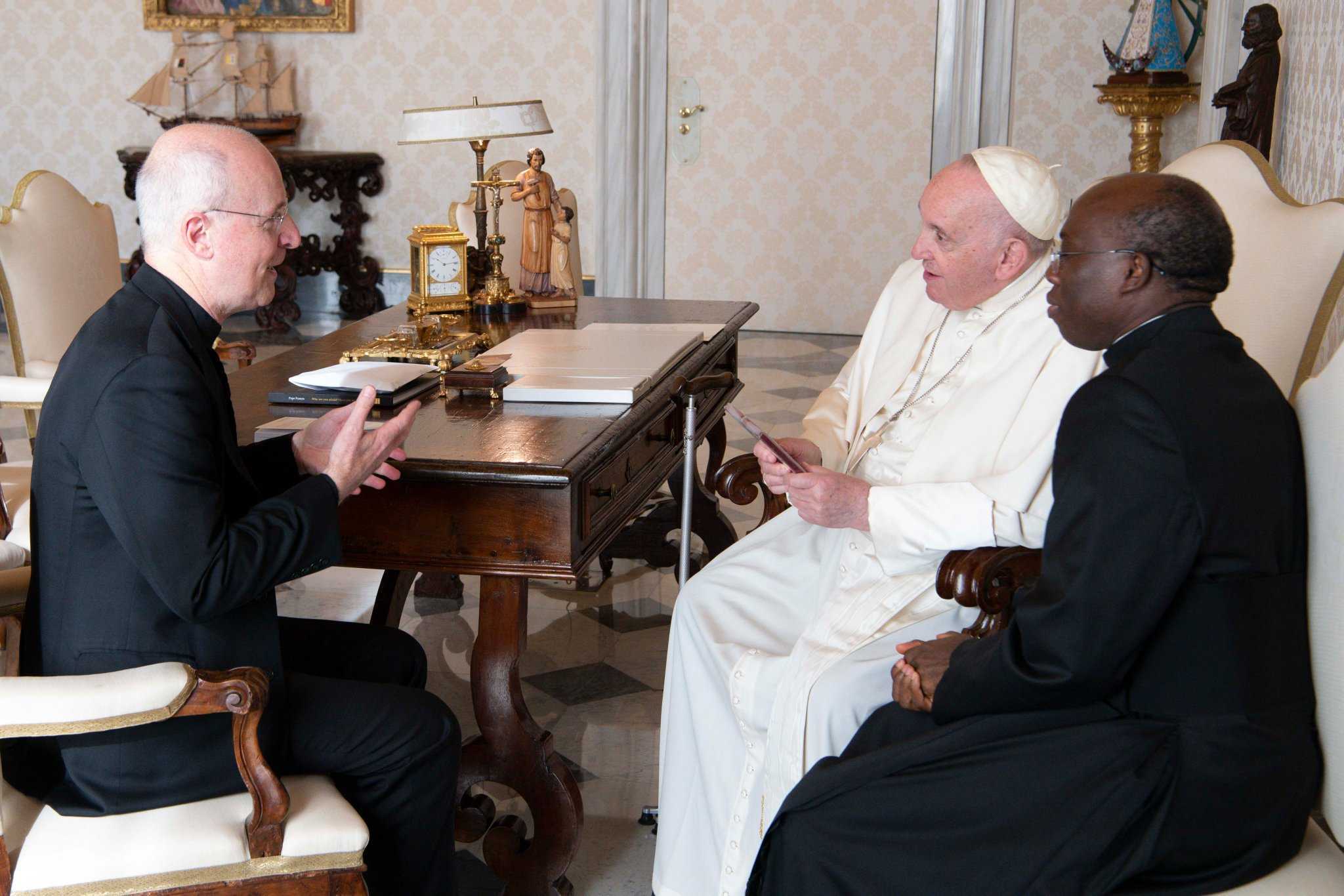 Pope asked for Clarification.
LGBTQ advocates hailed his comments calling for decriminalizing homosexuality as a watershed moment that would help end harassment and violence against LGBTQ people. However, his use of the word "sin" raised questions about whether he believed that simply being gay was a sin in and of itself.
The Reverand James Martin, an American priest who runs the Outreach ministry for LGBTQ Catholics in the United States, asked Francis for clarification and published the pope's handwritten response late Friday on the Outreach website.
In his note, Francis reiterated that homosexuality "is not a crime" and that he was trying "to emphasize that criminalization is neither good nor just."
"When I said it is a sin, I was simply referring to Catholic moral teaching, which states that every sexual act other than marriage is a sin," Francis wrote in Spanish, emphasizing the final phrase.
However, in a nod to his case-by-case approach to pastoral ministry, Francis noted that even teaching is subject to the circumstances, "which may decrease or eliminate the fault."
Sex is a Sin, as is Any Sexual Act
He admitted he could have been more specific in his comments to the AP. However, he stated that he was using "natural and conversational language" in the interview, which did not necessitate precise definitions.
"As you can see, I was generally repeating something. 'Sex is a sin, as is any sexual act outside of the bonds of holy marriage,' I should have said. This is to speak of 'the matter' of sexual sin, but we all know that Catholic morality considers not only the matter but also freedom and intention, and this for all types of sin," he said.
According to Human Dignity Trust, which works to end such laws, 67 countries or jurisdictions worldwide criminalize same-sex sexual activity, 11 of which can or do impose the death penalty. According to experts, even when laws are not enforced, they contribute to harassment, stigma, and violence against LGBTQ people.
According to Catholic teaching, marriage is a lifelong bond between a man and a woman. It restricts intercourse with married couples and prohibits artificial contraception.
During his decade-long pontificate, Francis has upheld that teaching while prioritizing outreach to LGBTQ people.
Pope Francis has emphasized a more merciful approach to applying church doctrine, preferring to accompany rather than judge people.
US General Tells His Officers to Prepare for War with China in 2025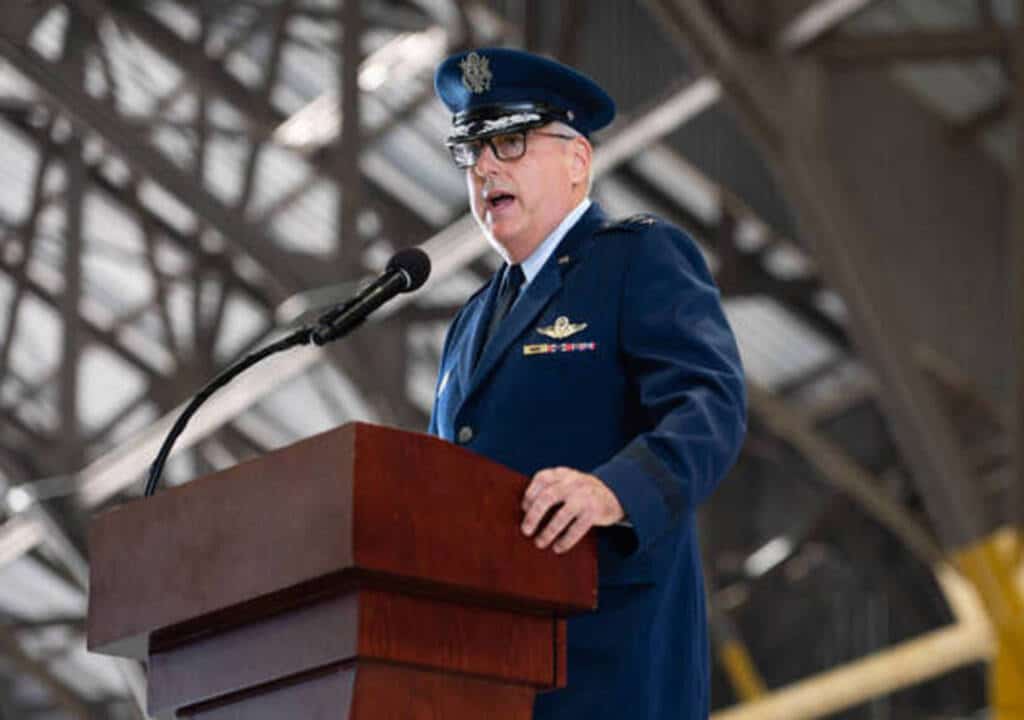 In an internal memo, a four-star general in the United States Air Force stated that the US and China risk going to war in two years and advised officers under his command to prepare, including with target practice.
According to NBC, General Mike Minihan, head of the Air Force's Air Mobility Command, believes the fight will take place in 2025 but hopes he is wrong. He claimed that presidential elections in the United States and Taiwan in 2024 would allow China to take action against Taiwan.
According to NBC, a Defense Department official stated that the remarks do not represent the Pentagon's position on China. According to an Air Mobility Command spokesperson, the memo is part of the command's effort to prepare for conflict if deterrence fails.
The administration of President Joe Biden has repeatedly expressed concern about China's military buildup and what the US perceives to be a more aggressive Chinese stance toward Taiwan.
According to the administration's national security strategy, China is the only US competitor "with the intent to reshape the international order and, increasingly, the economic, diplomatic, military, and technological power to do so."
China has slammed the latest US defense spending bill, which allows up to $10 billion in weapons sales to Taiwan, for exaggerating the China threat and meddling in its internal affairs.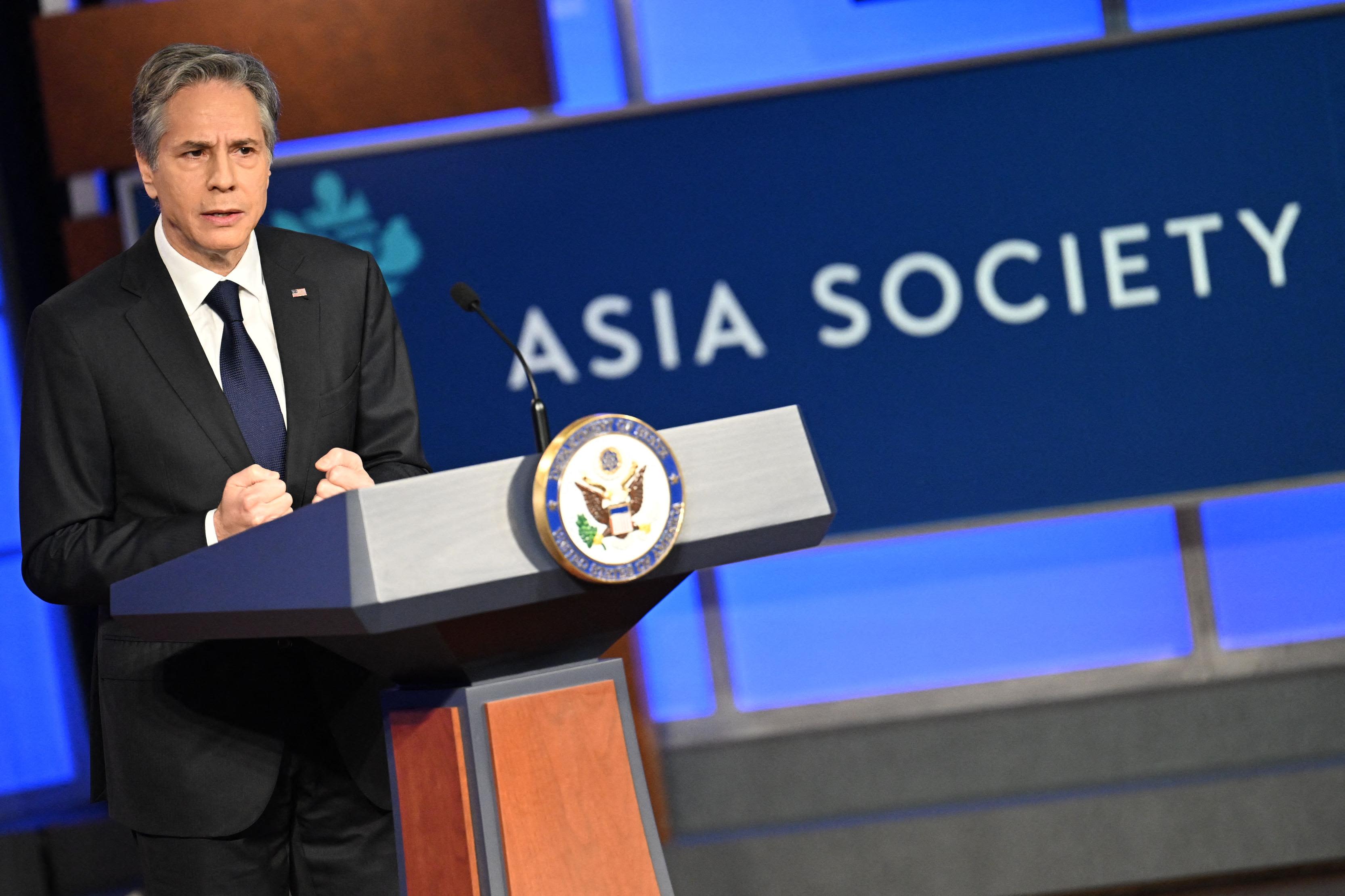 Blinken Conerned Over Taiwan and China
Meanwhile, US Secretary of State Antony Blinken expressed concern about Beijing's intentions regarding Taiwan as he prepares for a rare visit to Beijing, China.
When asked if the temperature had cooled with China during a visit to the University of Chicago, Blinken replied, "I think so because when you're talking and engaging, it tends to have that effect."
"The rest of the world anticipates that we will manage this relationship responsibly. "They understand that how we manage it will also impact them," he said.
According to Taipei Times, Blinken will visit Beijing from February 5 to 6, marking the first US secretary of state visit to the rising Asian power since October 2018.
The trip was decided after US President Joe Biden and Chinese President Xi Jinping () met in November in Bali, Indonesia, to discuss wide-ranging disagreements between the world's two largest economies.
Blinken, on the other hand, expressed concern about Taiwan, citing Beijing's growing efforts to isolate the country and major military exercises conducted near it in August.
"What we've seen over the last few years is, I believe, China deciding that it was no longer comfortable with the status quo, a status quo that had prevailed for decades and had been successful in terms of our countries' relationship and managing what a difficult situation is," he said.
"What we say to China is that — they say this is a sovereign issue for us; we respond that this is an interest to the United States and countries all over the world," Blinken said, referring to Taiwan's dominance in semiconductors, which is critical to the global economy.
Any disruption of peace and stability across the Taiwan Strait would be disastrous for the global economy, he said, adding that 50 percent of container ships operating around the world pass through the Taiwan Strait and that Taiwan manufactures 70 percent of higher-end computer chips.
Blinken was in Chicago for a trip that included a stop at the city's historic Ukrainian community to discuss the response to Russia's invasion.
By: Geoff Thomas
China Records 1st Population Drop In Decades As Births Fall