JP Morgan Chase Goes Woke on Rapper "Ye" Kanye West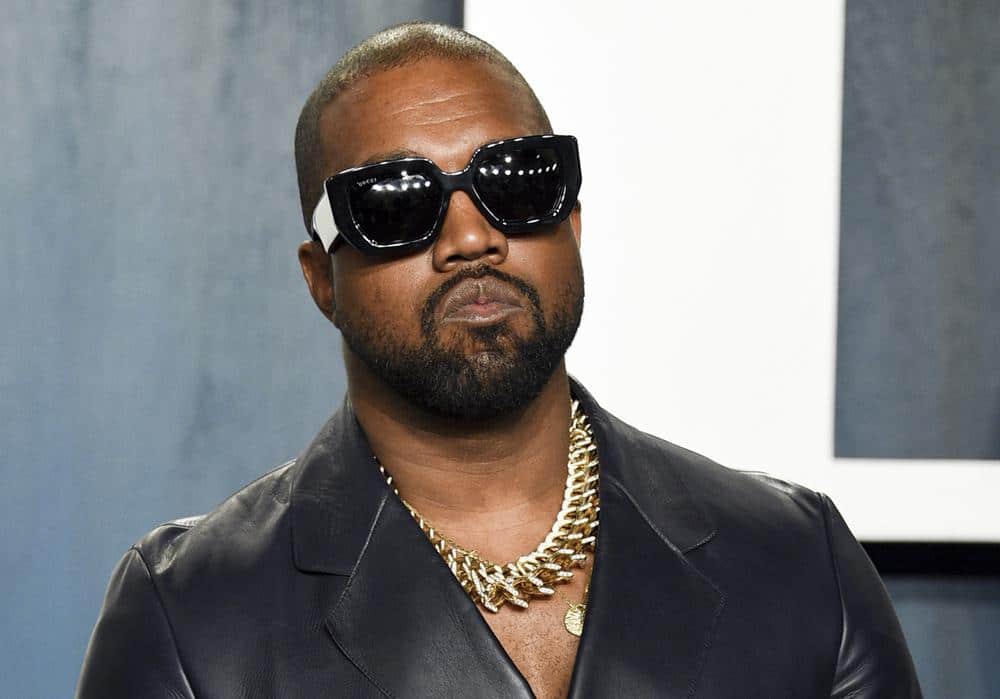 JPMorgan Chase and Ye, the artist formerly known as Kanye West, are severing their commercial ties, although the split is unrelated to the uproar surrounding the rapper's recent alleged anti-Semitic remarks.
On Wednesday, Conservative activist Candice Owens tweeted the letter terminating West's association with JPMorgan. Owens has been spotted at public events with West, who is now legally known as Ye.
Owens claimed that JPMorgan did not disclose the reason for breaking relations, but the letter was delivered to West on September 20, according to a source with knowledge of the situation who was not authorized to comment publicly.
The decision was made after Ye announced his intention to sever ties with the bank. West has sixty days from the date of the letter to establish a new banking arrangement.
West informed AP News on September 12 that he intended to sever most of his company links, declaring, "It's time for me to go it alone." In the same interview, he attacked JPMorgan for denying Ye access to the bank's CEO and chairman, Jamie Dimon.
While Ye's hip-hop career has made him wealthy, he also runs the Yeezy Brands apparel and shoe business. In that interview with Bloomberg, he also intended to sever ties with his corporate suppliers.
Due to his antisemitic sentiments, Twitter and Instagram have prohibited Ye's accounts from posting in recent days.
Big Tech Layoffs Tied to Record Inflation in 2022
Layoffs at Big Tech behemoths such as Twitter, Amazon.com, and Meta Platforms (Facebook) are the first on a large scale since early 2020.
After years of falling unemployment in the United States, it may appear that Silicon Valley is heralding the start of a dystopian future for workers. However, there is a good chance that what happens in Silicon Valley will not affect the rest of the economy.
A few years ago, big tech firms were quick to hire. After the pandemic struck in 2020, it took four months for employment in the "other information" sector to return to pre-pandemic levels. In comparison, total employment did not recover for another 29 months.
Regarding firing, Big tech in Silicon Valley is also ahead of the curve. Rising interest rates make capital more expensive, forcing businesses to cut spending on future projects.
This is especially difficult for tech companies that rely heavily on innovation to drive growth. Elon Musk cut Twitter's headcount in half in November to cut costs. Employment has since fallen further as dissatisfied employees resign.
Companies are still hiring elsewhere. In September, there were roughly two job openings for every available worker.
According to Indeed, job postings for restaurant workers were up 38% from pre-pandemic levels as of Nov. 10. Listings for hospitality and tourism are 15% higher than they were previously.
Big Tech layoffs and slower hiring
Could Silicon Valley's aches and pains spread? That depends on the Federal Reserve, which is mandated to reduce inflation from 6.3% to 2%, excluding food and energy prices.
In September, officials warned that the fight would almost certainly result in layoffs and slower hiring. According to the Fed's projections, unemployment will reach 4.4% in 2024, implying that 1.2 million more people will be out of work.
Nonetheless, inflation appears to have peaked in June. On Wednesday, Fed Governor Christopher Waller suggested that such a trade-off might be avoidable.
This raises the prospect of a tech-specific adjustment rather than a white-collar recession. That's not much consolation for employees returning their door badges. However, it suggests that Silicon Valley's modest purge may be the worst it gets.
Amazon.com, Twitter, Meta Platforms, and other technology companies have recently laid off tens of thousands of workers as executives look to cut costs and prepare for slower growth.
According to the Federal Reserve, rising interest rates could lead to higher unemployment. Fed Chair Jerome Powell has repeatedly emphasized high job openings as a sign of an imbalanced labour market.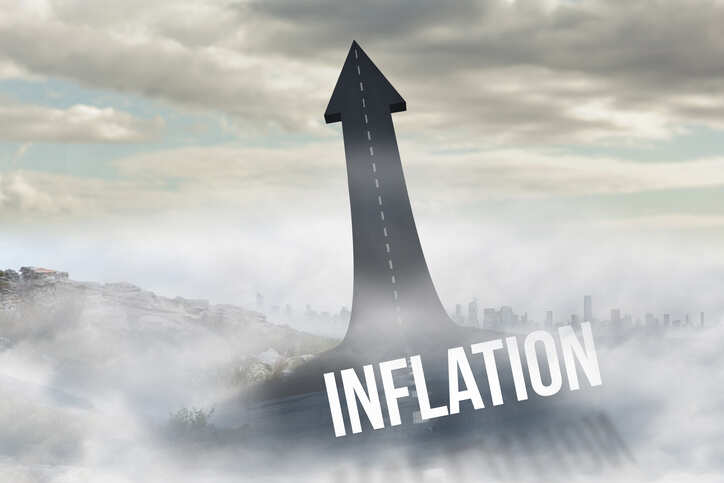 Inflation killing jobs
Inflation data released on November 10 showed that prices rose 7.7% yearly through October. This is a decrease from the previous month's rate of 8.2%.
According to a KPMG study, at least 91 percent of top job creators are bracing for a Biden Recession, with more than half considering layoffs in the next six months.
"America's CEOs are becoming an increasingly pessimistic group as inflation rages, and the Federal Reserve keeps hiking interest rates," according to Fox Business.
Another recent survey found that more than a third of chief financial officers (CFOs) believe the United States is either in a recession or will be by the end of the year.
Layoffs at Big tech companies in the United States and Europe have recently increased due to record inflation, higher energy costs, and central banks aggressively raising interest rates, which has fueled recession fears.
During the coronavirus pandemic, technology companies increased hiring to meet increased consumer demand, but the tables have turned in 2022.
Global inflation has reached its highest level in nearly 40 years, forcing central banks to raise interest rates in late 2021, significantly reducing the amount of capital and liquidity available in markets for investment.
Major technology companies have been laying off employees or putting new hires on hold at an unprecedented rate to cut costs.
According to the data tracker website Layoffs.FYI, 788 tech companies have laid off 120,699 employees worldwide since the beginning of 2022.
According to a report by business information provider Crunchbase, over 67,000 workers in the US technology industry have been laid off this year.
Source: Reuters
Crypto Exchange FTX Collapses, Files for Bankruptcy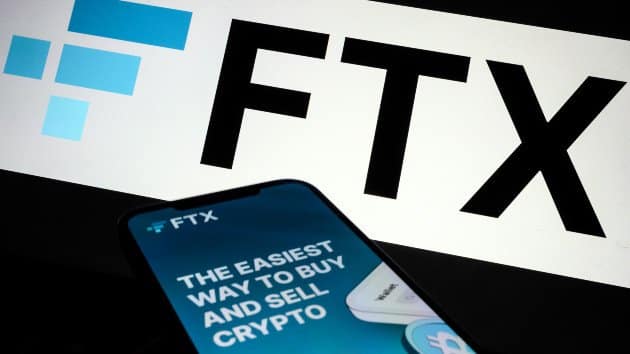 FTX took less than a week to go from the world's third-largest cryptocurrency exchange to bankruptcy. The embattled cryptocurrency exchange sought bankruptcy protection.
On Friday morning, FTX, the hedge fund Alameda Research, and dozens of other affiliated companies filed for bankruptcy in Delaware. FTX US, which was not expected to be part of any financial rescue, was also included in the company's bankruptcy filing.
According to the company, CEO and founder Sam Bankman-Fried has resigned. Bankman-net Fried's worth was recently estimated to be $23 billion, and he has been a major political donor to Democrats. According to Forbes and Bloomberg, which closely track the net worth of the world's richest people, his net worth has vanished.
"I was shocked to see things unravel the way they did earlier this week," Bankman-Fried wrote on Twitter.
The unravelling of FTX is causing ripple effects. Companies that backed FTX are already writing down their investments. Politicians and regulators are increasing their calls for stricter regulation of the cryptocurrency industry.
And the latest crisis has put downward pressure on bitcoin and other digital currency prices. According to CoinMarketCap.com, the total market value of all digital currencies fell by about $150 billion in the last week.
The failure of FTX extends beyond finance. The company also had major sports sponsorships, such as Formula One racing and a deal with Major League Baseball. Miami-Dade County decided to end its relationship with FTX on Friday, which means the venue where the Miami Heat play will no longer be known as FTX Arena.
Mercedes announced that FTX would be removed from its race cars this weekend.
Semafor, the high-profile news startup run by former BuzzFeed editor-in-chief and New York Times columnist Ben Smith, was also an early investor for FTX and Bankman-Fried, as well as his brother.
SEC Investigating FXT
Bankman-Fried also has other issues. According to a person familiar with the situation, the Department of Justice and the Securities and Exchange Commission are investigating FTX to determine whether any criminal activity or securities violations occurred. The person could not speak publicly about the investigations and spoke to The Associated Press on the condition of anonymity.
The inquiry is focused on the possibility that FTX used customer deposits to fund bets at Alameda Research. Brokers in traditional markets are expected to keep client funds separate from other company assets. Regulators have the authority to penalize violations. When MF Global intermingled client assets with its own bets roughly a decade ago, it effectively failed for a similar practice.
FTX listed more than 130 affiliated companies worldwide in its bankruptcy filing. The company estimated its assets to be worth $10 billion to $50 billion and its liabilities to be worth the same amount. The company named John Ray III as its new CEO, a long-time bankruptcy litigator best known for having to clean up the mess left by Enron's demise.
The bankruptcy of FTX will undoubtedly be one of the most complicated bankruptcy cases in recent years. According to bankruptcy lawyers, the company listed more than 100,000 creditors in its filing, and because all of its customers are effectively creditors because they deposited their funds with FTX, determining who is owed what will take months.
Cryptocurrency Not Protected
Cryptocurrencies are not legally protected, and politicians on both sides have issued statements opposing any Lehman Brothers-style bailout for cryptocurrency investors.
"Unlike in a case where there is (security insurance in the case of a brokerage failure) or where the FDIC steps in with a bank failure, these customers are completely exposed," said Daniel Besikof, a partner at Loeb & Loeb LLP, specializes in bankruptcy law.
After experiencing the cryptocurrency equivalent of a bank run, FTX agreed earlier this week to sell itself to larger rival Binance. Customers abandoned the exchange after becoming concerned about FTX's capital.
The cryptocurrency community had hoped that Binance, the world's largest cryptocurrency exchange, would be able to save FTX and its depositors. However, after reviewing FTX's books, Binance concluded that the smaller exchange's problems were too large to solve and backed out of the deal.
FTX is the latest in a string of disasters rocking the crypto industry, which is now under intense pressure from collapsing prices and circling financial regulators. Its failure is already being felt across the cryptocurrency universe.
Sequoia Capital, a venture capital firm, announced Thursday that it is writing down its total investment in FTX of nearly $215 million.
Bitcoin price drop
BlockFi, a cryptocurrency lender, announced late Thursday on Twitter that it is "unable to conduct business as usual" and has paused client withdrawals due to FTX's demise.
BlockFi, bailed out by Bankman-FTX Fried's early last summer, said it was "shocked and dismayed" by the news about FTX and Alameda in a letter posted late Thursday on its Twitter profile.
The company concluded by stating that future updates on its status "will be less frequent than what our clients and other stakeholders are accustomed to."
Bitcoin fell immediately after the letter was published and is now trading below $17,000. Bitcoin, the original cryptocurrency, had been hovering around $20,000 for months before FTX's problems were revealed this week, sending it briefly down to around $15,500.
Shares of Coinbase, a publicly traded cryptocurrency exchange, and Robinhood, an online trading platform, rose nearly 12%.
Meanwhile, institutional investors were already turning against cryptocurrencies before this week. Sam Bankman-FTX.com Fried's abrupt demise may have permanently harmed their chances of inclusion in mainstream portfolios.
While there are still many industry zealots, many professional money managers believe the case for cryptocurrency as a portfolio diversifier or digital gold has been debunked. They claim that the losses are too great and the market structure is too risky.
"It has become clear that it will not find a home in institutional asset allocation," Hani Redha, multi-asset portfolio manager at Pinebridge Investments in London, said. "There was a time when it was regarded as a potential asset class that every investor should include in their strategic asset allocation, and that is no longer the case."
Tiger Global and SoftBank are facing new FTX losses.
The recent explosions and scandals have demolished the key arguments of crypto supporters, effectively erasing the notion of Bitcoin as a safe haven in turbulent times. But none of those events, from the TerraUSD collapse to the Celsius bankruptcy, were as damning as the discovery that even FTX, once considered one of the most reliable names in crypto, was insolvent.
Salman Ahmed, the chief investment strategist at Fidelity International, which manages $646 billion from London, said the FTX collapse is "raising questions about the viability of the crypto ecosystem." "It was always difficult to make a case for including crypto, but the setup has come under increased scrutiny."
In February, his firm launched a Bitcoin exchange-traded product aimed at professional European investors. Since its inception, it has lost approximately 55% of its value.
Only a year ago, cryptomania was at its peak, with Bitcoin reaching $67,000. Bridgewater estimated in January that institutional investors owned 5% of Bitcoin.
Back then, frothy predictions were everywhere. JPMorgan Chase & Co. strategist Nikolaos Panigirtzoglou wrote that Bitcoin could theoretically reach $146,000 in the long run by crowding out gold. According to a PWC survey conducted in April, 42% of crypto hedge funds expect Bitcoin to trade between $75,000 and $100,000 by the end of 2022.
Investors' perspectives are becoming more restrained. In a recent report, Panigirtzoglou predicted that Bitcoin would return to its summer lows of $13,000. On Friday, Bitcoin was trading below $17,000.
"The argument for investing in cryptocurrency for diversification died a long time ago," he said in an interview.
Bitcoin has previously crashed and recovered. Some believers believe market hubris is being flushed out, putting the industry on a path to maturity. According to Mike Cyprys, an analyst at Morgan Stanley, FTX's problems may benefit established companies with a track record of risk management, such as the Nasdaq Stock Market and CBOE Global Markets Inc.
According to Mark Dowding, chief investment officer at BlueBay Asset Management, the case for Bitcoin becoming a digital gold version is bogus. He believes it's only time before more investors flee and crypto prices plummet.
"It should have been obvious that an industry that was producing nothing, burning cash, and promising alluring returns was doomed to fail," he said.
VOR News, Bloomberg, AP
Twitter Staff Told Layoffs Necessary to Prevent Bankruptcy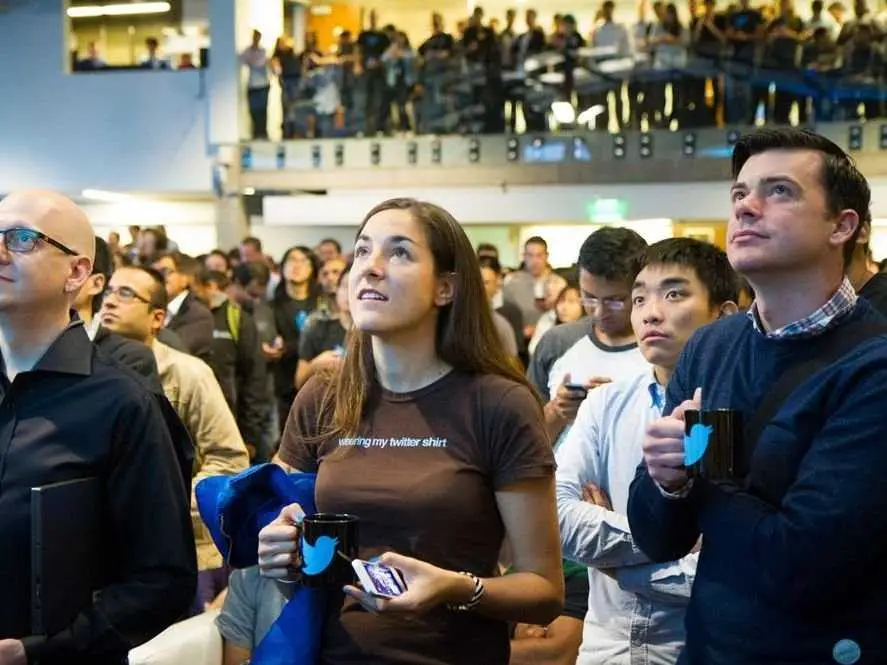 Elon Musk stated in his first address to Twitter employees since purchasing the company that the layoffs were necessary to keep the social media platform from going bankrupt.
Two executives (Yoel Roth and Robin Wheeler) who had emerged as members of Elon Musk's new leadership team have allegedly resigned.
When Musk completed his acquisition of Twitter last month, firing the majority of the social network's top executives.
Roth had taken over all of Twitter's Trust and Safety efforts, while Wheeler stepped up to oversee relationships with concerned advertisers.
The social network is saddled with significant debt due to the acquisition, and some advertisers have backed off due to Musk's plans for content moderation.
The Information and Platformer first reported Musk's bankruptcy announcement.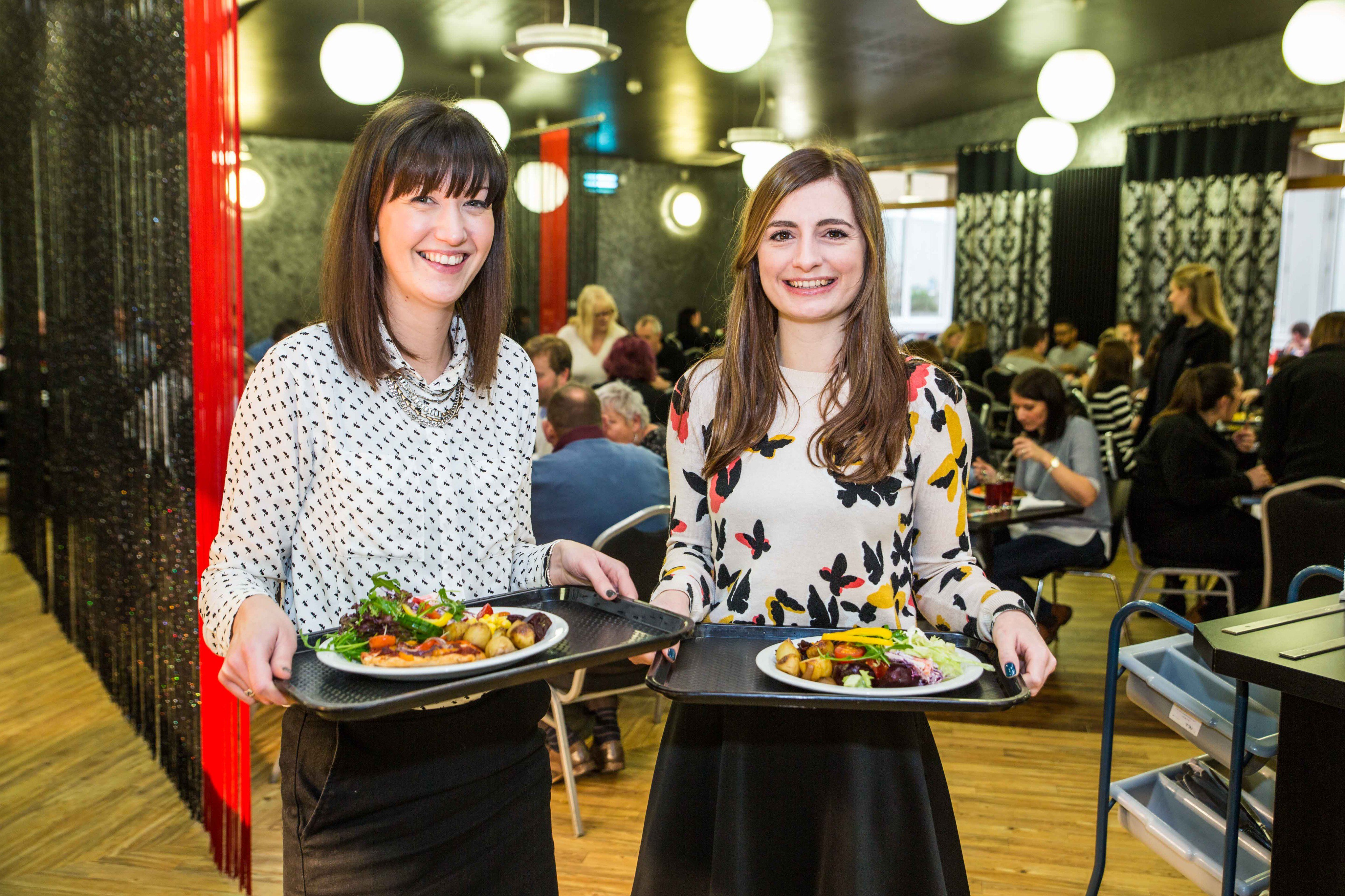 According to Bloomberg, Elon Musk told staff that the days of free food and other perks at Twitter's offices are over.
In discussing Twitter's finances and future, Musk stated that the company needed to move quickly to make the new $8 subscription product, Twitter Blue, something users would want to pay for, given the impact of advertisers' pullback on revenue.
Elon Musk warned employees in an email late Wednesday of difficult financial times with "no way to sugarcoat the message about the company's economic outlook.
He prohibited employees from working remotely unless he personally approved it.
The billionaire recently laid off half of Twitter's workforce and significantly changed the company's subscription policies.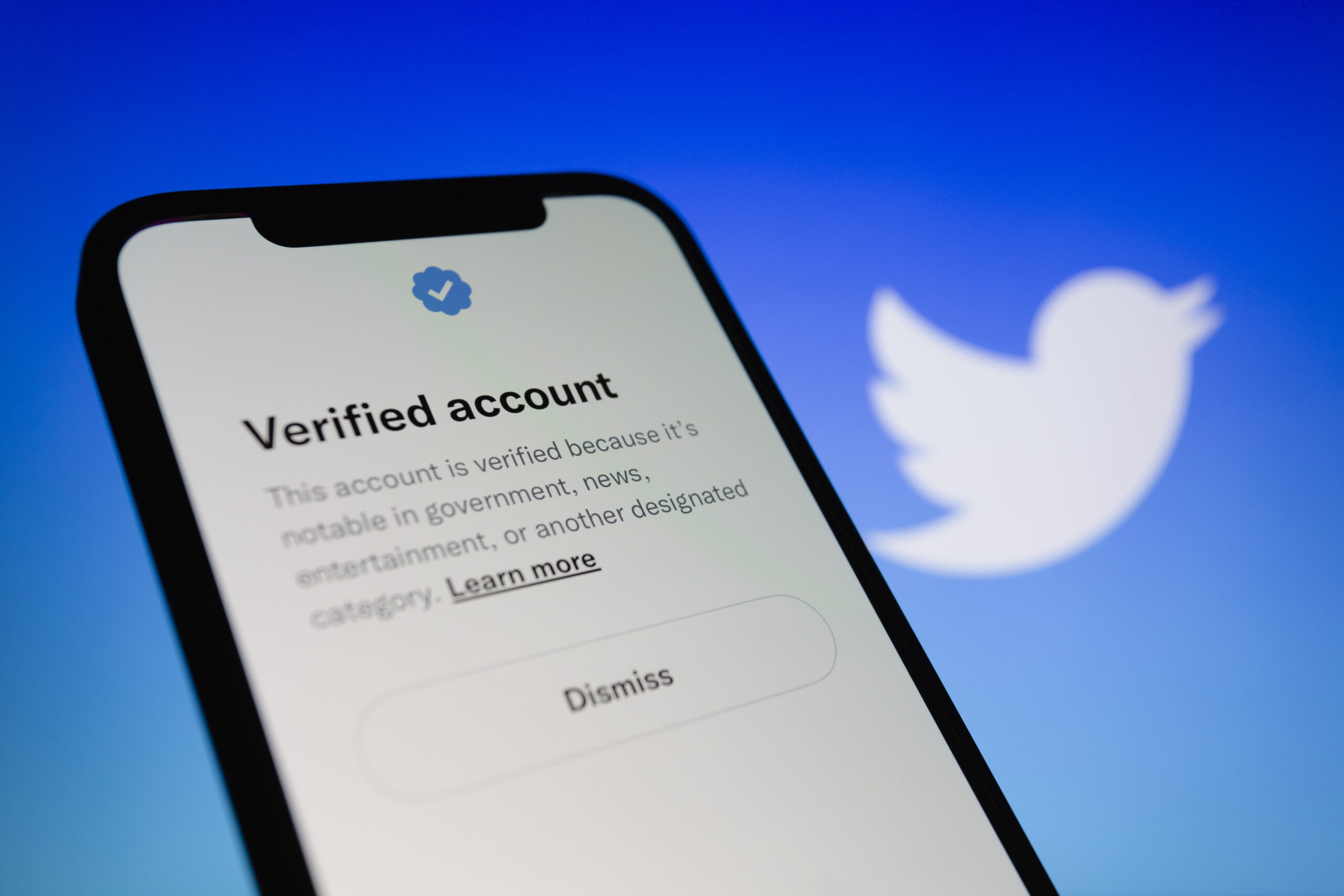 The changes resulted in multiple major advertisers being impersonated by newly paid accounts with blue check marks.
Twitter's information security chief, privacy chief, and chief compliance all left Twitter earlier this week.
Their departure has raised concerns with leftists over the company's ability to keep the platform secure and in compliance with the government's regulatory rules on data.
Twitter is bound by the Federal Trade Commission, which governs how the company handles user data, and violations may result in fines.
According to a company document obtained by The Verge, Twitter's daily user growth reached "all-time highs" during Elon Musk's first full week as owner.
According to an internal FAQ obtained by The Verge and shared with Twitter's sales team to use in conversations with advertisers, monetizable daily user (mDAU) growth has accelerated to more than 20% since Musk's dramatic takeover.
According to the FAQ, Twitter's largest US market is growing quickly. Twitter added more than 15 million mDAUs since the end of the second quarter when it stopped reporting financials as a public company.
If those figures are consistent with how Twitter reported metrics when it was publicly available, they suggest that the service has not seen a mass exodus under Musk's ownership.
He tweeted on Sunday that "user numbers have increased significantly around the world" since his deal to buy Twitter was announced.
Twitter reported 237.8 million mDAUs and a 16.6 percent year-over-year growth rate in the second quarter.
"Hate speech levels remain within historical norms."
While users are not abandoning Twitter in droves, advertisers are. Musk said in another tweet on Friday that the company has seen a "massive drop in revenue" due to "activist groups pressuring advertisers."
Reports of a sharp increase in racist and hateful tweets after his takeover alarmed advertisers, but Twitter later explained that the influx resulted from coordinated "trolling campaigns."
According to the FAQ for advertisers published on Monday, "levels of hate speech remain within historical norms, accounting for 0.25% to 0.45% of tweets per day among hundreds of millions."
Meanwhile, Musk's destabilization of Twitter's leadership, combined with the resignation of the company's top advertising executive, Sarah Personette, has left advertisers trying to figure out who to approach with their concerns.
Alex Josephson, a 10-year company vet currently VP of Twitter Next, a team that has helped brands create campaigns on the social network since 2019, shared the FAQ on Monday.
His post to the sales team notes that Musk's mass layoffs on Friday affected 25% of the organization and that "the decision to scale back our presence in select geographies contributed significantly to the sales reductions."
Another source of concern for advertisers has been Musk's tweeting, particularly a now-deleted tweet that amplified a bogus conspiracy theory about the violent attack on Paul Pelosi.
"Do the same rules apply to Elon as to everyone else on Twitter?" one section of the Twitter advertiser FAQ asks.
"Yes," is the simple answer.
It also reiterates Musk's claim that Twitter will not change its content moderation policies until a "content moderation council of widely diverse viewpoints" is formed and convened. It needs to be clarified whether Musk knows that Twitter already has a Trust and Safety Council comprised of outside experts.
Another section of the FAQ emphasizes how quickly things are changing on Twitter right now, stating that the upcoming redesign of the Twitter Blue subscription, which will include paid verification, "will not affect existing verified accounts at this time" and that "large brand advertisers who are already verified will now have an additional 'Official' label beneath their name upon Twitter Blue's relaunch this week."
Source: Bloomberg, The Verg, VOR News