Prince and Princess of Wales Arrive in US, Meghan Markle Outed in New Book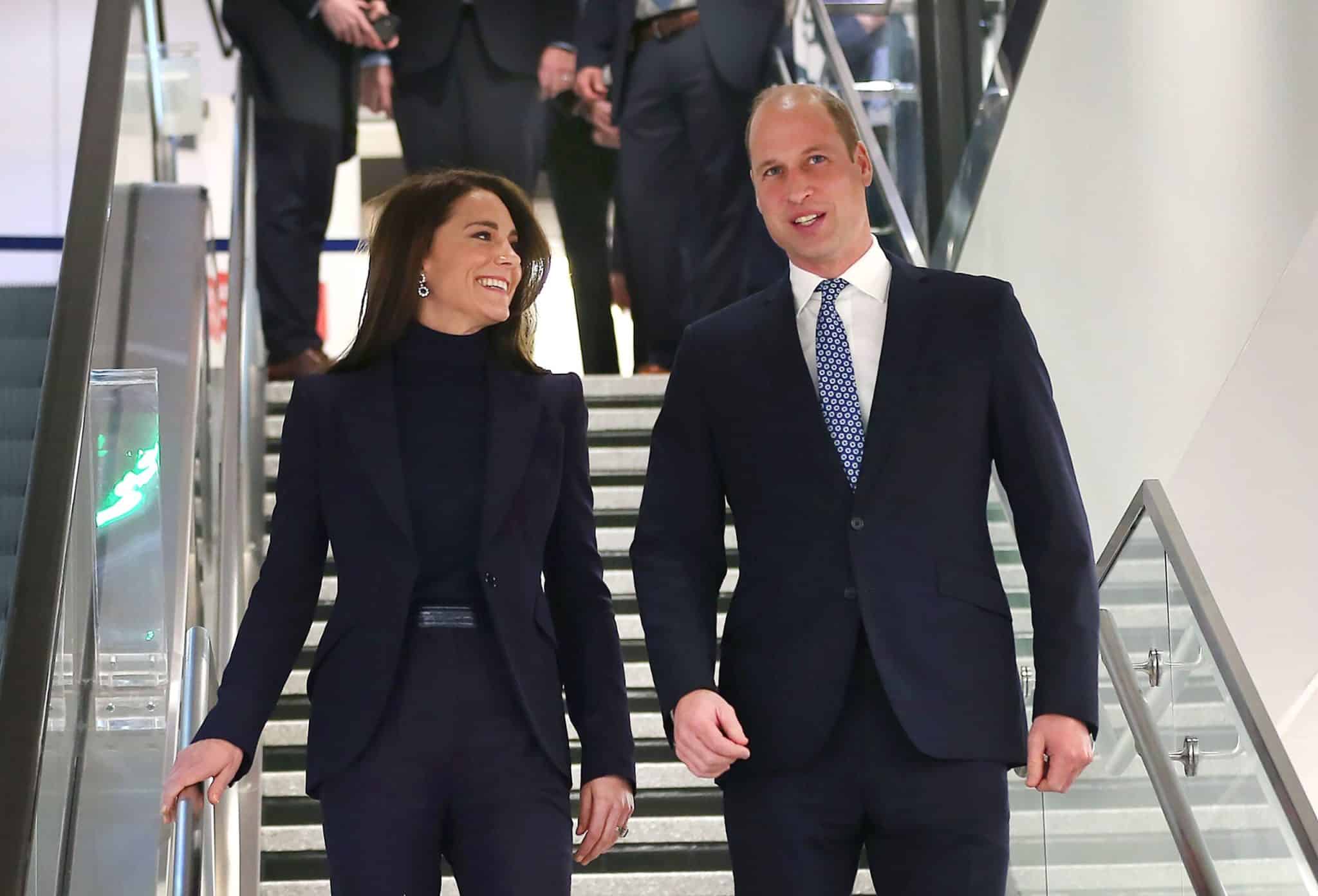 On Wednesday, the Prince and Princess of Wales arrived in the United States for the first time in eight years. Their arrival comes as Meghan Markle is outed as a "merciless opportunist" in a new book.
Their arrival comes days after Prince William's godmother, who was also the late Queen Elizabeth's lady-in-waiting, resigned after making racist and "unacceptable" remarks to a Black visitor at Buckingham Palace.
However, the start of the visit was overshadowed by the resignation and apology of 83-year-old Lady Susan Hussey, one of William's six godmothers, following racism claims from William's brother Harry and mixed-race sister-in-law, Meghan.
"Racism has no place in our society," the royal couple's spokesman told reporters in Boston.
"These comments were unacceptable, and it is appropriate that the individual resigned with immediate effect."
William was not involved in the decision but "believes it is the correct course of action," according to the spokesman.
Massachusetts Governor Charlie Baker greeted the heir to the British throne and Kate as they stepped off the plane.
They were then scheduled to meet at Boston City Hall with Boston Mayor Michelle Wu, US Climate Envoy John Kerry, and America's Ambassador to Australia, Caroline Kennedy.
The royal couple's first trip abroad since William, 40, became heir to the throne in September, when his father succeeded Queen Elizabeth II to become King Charles III.
They last visited the United States in 2014, when they visited New York and Washington and attended a White House reception with then-President Barack Obama and his deputy, Joe Biden.
According to the White House, Biden will meet with the royal couple on Friday.
"Kate and I are overjoyed to be back in America," William said shortly after arriving.
It's also their first trip to the United States since Harry and Meghan abruptly left the royal family in early 2020. There has been no announcement of a meeting between the estranged brothers.
The visit will conclude with a star-studded ceremony for William's Earthshot Prize initiative to combat climate change on Friday evening.
The awards ceremony, dubbed "William's Superbowl moment" by royal insiders, is now in its second year and awards five innovators pound sterling 1 million (US$1.2 million).
Several celebrities are set to perform at Boston's MGM Music Hall, including Billie Eilish and Annie Lennox, sisters Chloe x Halle, and actor Rami Malek.
They will also visit charities working with disadvantaged youth and a laboratory specializing in green technologies.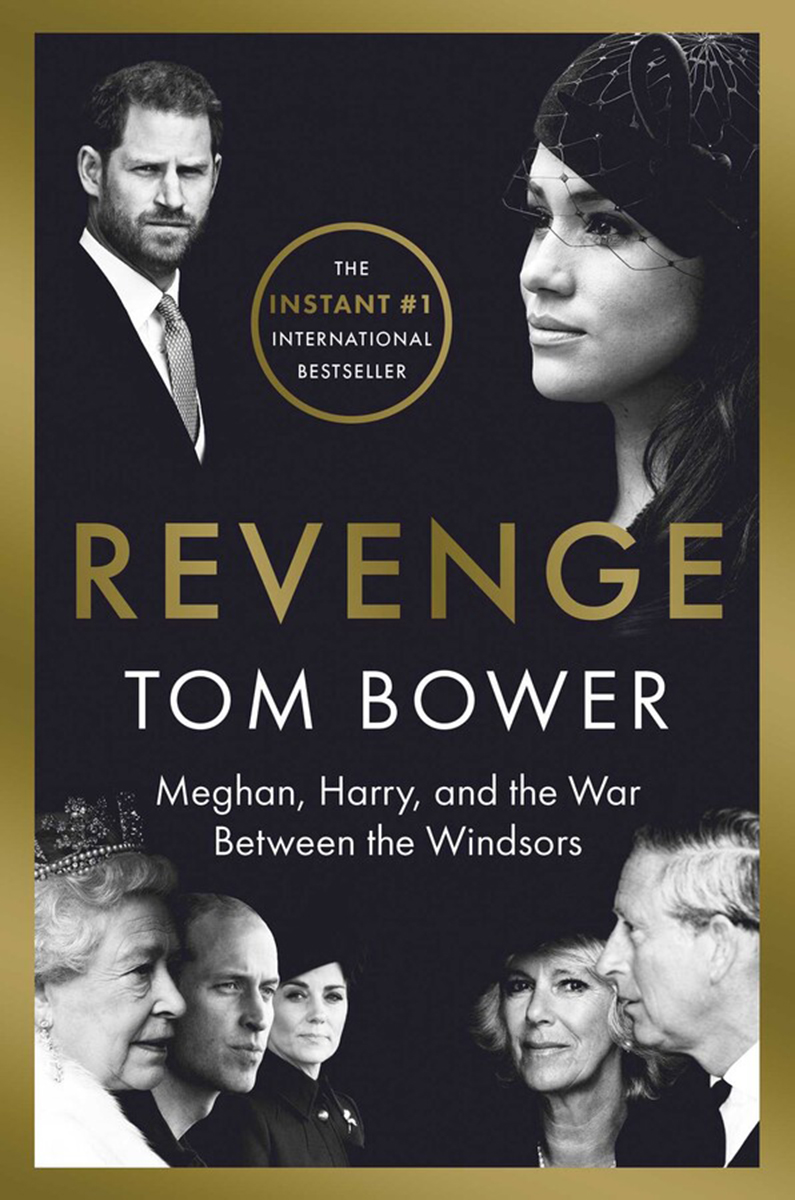 New book Outs Meghan Markle as "Merciless Opportunist."
Meghan Markle and Prince Harry's story began as a fairytale romance. However, it devolved into heated debates and family feuds somewhere along the way.
Tom Bower's New Book Revenge delves into the gruesome details.
He, too, believes he knows who is to blame. Although the book's full title is Revenge: Meghan, Harry, and the War Between the Windsors, Markle is the true subject of the book.
Markle's beginnings did not foreshadow the international drama that was to follow. She was born in 1981 in Los Angeles to Thomas Markle, 37, and Doria, 24. Thomas was a white TV lighting director. Doria was Black, a free spirit attempting to make a name for herself as a designer.
The marriage ended in divorce. But Thomas adored his new daughter, whom he referred to as "his whole life, his little princess," according to Tom Jr, his son from a previous marriage.
Meghan Markle and Prince Harry's story began as a fairytale romance. However, it devolved into heated debates and family feuds somewhere along the way.
When Doria started traveling for her fashion business, Thomas took full custody. Meghan was nine years old.
She was already used to being in the spotlight. "Meghan was videoed sitting on a red blanket, wearing a gold crown at a friend's birthday party," Bower writes.
"She had been influenced after watching a tape of Princess Diana's fairytale wedding and directed the other girls to bow and intone to her 'Your Royal Highness.'"
Her father catered to her need for attention by paying for acting classes, ballet classes, and lighting for her school plays. He also paid for her college education – $45,000 per year to study drama at Northwestern – and assisted her in getting her place and a used car after graduation. He even covered the cost of the gas.
Father corrected Meghan's Story.
Years later, he was astounded when Markle delivered speeches to working-class college students, claiming to understand their financial difficulties. "I'm sorry," her father told the press, "but that is completely false." "I paid her tuition in full, and I have the bank statements to prove it."
Markle went on a slew of Hollywood auditions after graduating from college. Few were successful. She was one of the Deals or No Deal hosts.
Working Actress is an anonymous blog where she complains about having to "kiss actors with smelly breath." She fell in love with and married a young producer.
Bower refers to marriage as a "starter marriage." However, Markle had already landed a role on Suits. As her profile grew, she began pursuing endorsement deals and speaking engagements. She also began to drift away from her father and her past. Friends who attempted to maintain contact noticed a shift.
"The tone of her voice, her mannerisms, and the way she laughed no longer seemed real to me," one said. "It was like a light went out."
With the success of Suits, she landed some Canadian TV commercials, including one for a Christian charity. Then, in the summer of 2016, during a Suits junket in London, Markle met a fashion publicist who was a childhood friend of Harry's.
According to Bower, Markle asked the publicist if she could set up the actress with the prince.

The honeymoon period with the media was brief.
A meeting was eventually set up at a private London club. The woman wasn't surprised when Markle breathlessly told her agent. "I could see where she was coming from," the agent explained. "Her desire to marry a prince was even documented in one of her old blogs."
The date went well, and Markle and Harry began seeing each other regularly. The Sunday Express broke the news four months after the couple's first date. "The British media was ecstatic," writes Bower. 'He's happier than he's been in many years,' according to The Times."
British tabloids began looking into Markle's American ancestors. The reporting grew snobbish, even racist. According to the press, her father lived in a run-down Hollywood apartment. They claimed her mother was from the ghetto. They referred to Markle's estranged half-sister as "a social climber with a soft spot for gingers."
Following the formal announcement of Prince Harry and Meghan Markle's engagement, there was a second burst of positive press coverage.
A still-adoring Harry invited Markle to spend the weekend in the country with his friends. It went differently than planned. She was a mixed-race, liberal, feminist Yankee. They were white, wealthy, conservative British men who enjoyed hunting, horseback riding, drinking, and making politically incorrect jokes.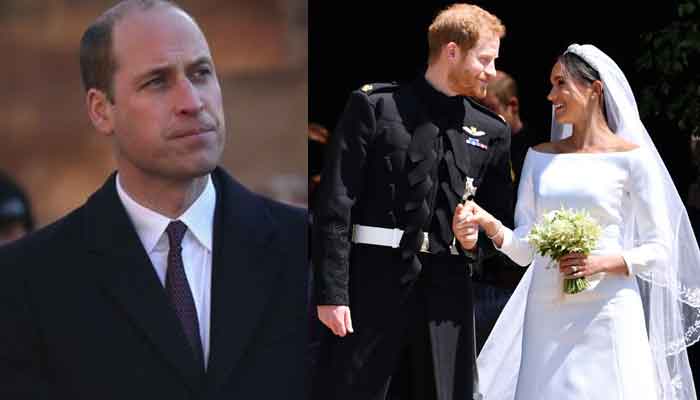 Markle was irritated and let them know.
Harry's friends quickly texted each other after the party ended. "Wait, what about HER?" "A complete nightmare."
As previously stated, Harry proposed, and she accepted. Following the formal announcement, there was a second burst of positive press coverage.
However, the family remained cautious. Diana's brother, Harry's Uncle Charles, advised him not to rush. William, his older brother, advised him to "get to know the girl." Harry didn't pay attention.
Meghan Markle's mother was the only relative who attended her wedding. According to a spokesperson, her father was too ill to travel.
The wedding plans were carried out. The friction increased as well. Staff at the palace complained that Markle was rude and demanding. Her half-sister had already dubbed her "Princess Pushy."
There were disagreements about the wedding menu, music, and guest list. A conversation with Markle's soon-to-be-sister-in-law, Kate Middleton, reportedly ended in Kate's tears as the two argued over the dress Kate's 3-year-old was to wear.
Throughout, Harry stood up for his fiancée. "What Meghan wants, Meghan gets!" he exclaimed finally.
His grandmother, the Queen, then summoned him for a private meeting. "He was firmly put in his place," according to the Times.
Over 17 million people watched the wedding. Attendees included George Clooney, Oprah Winfrey, and Serena Williams. Her mother was the only member of Markle's family to attend.
According to a spokesperson, her father was too ill to travel. The spokesperson did not say whether the father and daughter were still speaking.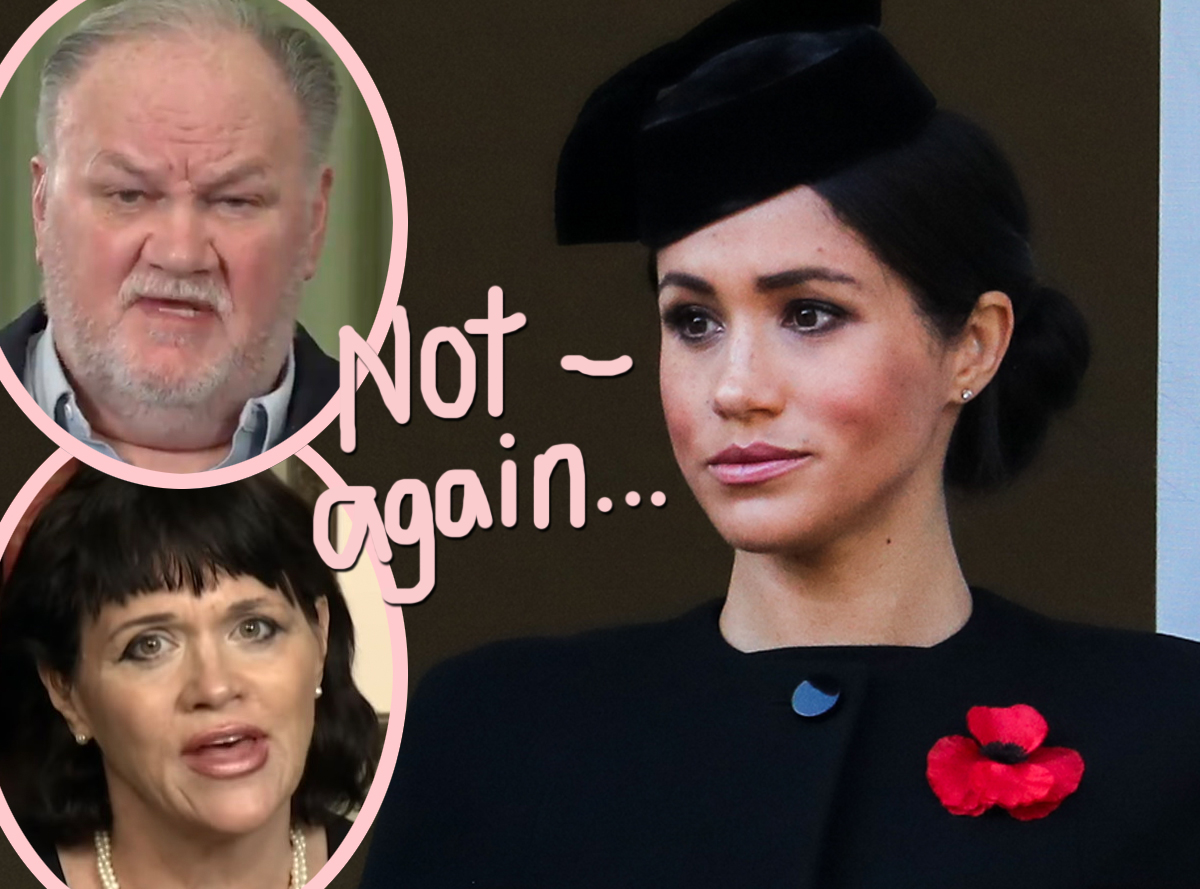 Markle Always Needed to be a Celebrity
The wedding itself went off without a hitch. But what happened next? Traditionally, the new bride would be expected to step back and play a supporting role at this point.
But Markle had always wanted to be a celebrity. She wanted to handle her publicity and pursue new charitable or commercial opportunities.
"The Royal Family had embraced a media junkie determined to capitalize on her newfound celebrity," Bower claims.
"She had never intended to give up her career and become a devoted family member."
Journalists began comparing the two young royal couples, and the younger pair were found wanting. This only fueled Markle's rage. "She despised the comparisons to uncomplaining Kate," Bower observes. The gap between the two brothers widened.
When Harry suggested they be more respectful of Meghan, William reacted angrily, citing her willful ignorance of protocol and rudeness to her staff. "Meghan's behavior," Bower reports, "was unacceptable to him."
Harry was furious. Markle was heartbroken. There were dark days ahead, and she later admitted to having suicidal thoughts. In 2020, the couple decided that the only thing to do was to abandon everything. They would relinquish any role as "working royals," Harry stated.
The couple has since relocated to California, where they focus on multi-media business ventures, a charitable foundation, and their two young children.
What did they leave behind in England? Only bad feelings, Bower insists. He describes Markle as a "merciless opportunist."
THAILAND: Rescue Dig Saves Toddler Trapped In Well For One Night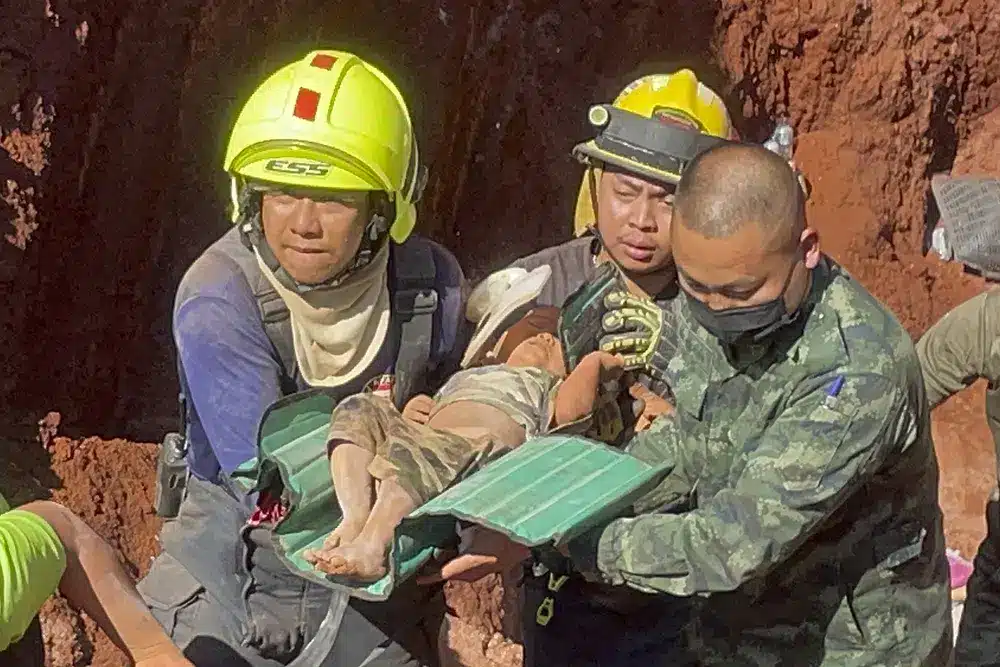 BANGKOK, Thailand — A 19-month-old girl fell into a dry artesian well shaft at a cassava farm in northern Thailand 18 hours before she was saved. It took rescuers all night to get her out.
Rescuers clapped and cheered as the toddler, the daughter of Myanmar migrant workers, was pulled from the 15-meter (49-foot)-deep well shaft and placed on a stretcher that carried her to an ambulance waiting nearby.
"You guys did an excellent job. "We did it!" exclaimed one rescuer as his colleagues wept and hugged each other in Tak province's Phop Phra district.
While her parents were working at the plantation, the child fell into the hole late Monday afternoon.

Rescuers In Thailand Were On The Scene Quickly
The deep pit, dug by the landowner to be an artesian well, was left uncovered after it failed to reach groundwater, according to Phop Phra district chief Sanya Phetset on Tuesday.
According to local media, the first rescuers on the scene shouted down the hole and heard the child cry back. After lowering a camera into the hole to assess the situation, a tube was snaked to provide oxygen.
Using backhoes and other excavation tools, rescuers dug a 30-centimeter-wide trench alongside the pit overnight.

The Child Is Now Safe And Sound
"At first, it appeared to be a simple operation because it appeared to be loose dirt, but once we started digging, we discovered rock, which made it difficult because excavators cannot dig through it," Sanya explained.
He explained that the operation was risky because the digging could collapse the well's sides onto the child.
After being carried to safety, the toddler was immediately taken to Phop Phra Hospital in Thailand.
"She is now safe. "She's a little tired, but nothing serious," Sanya explained.
SOURCE – (AP)
Pope Francis Clarifies his Remarks on Homosexuality and Sin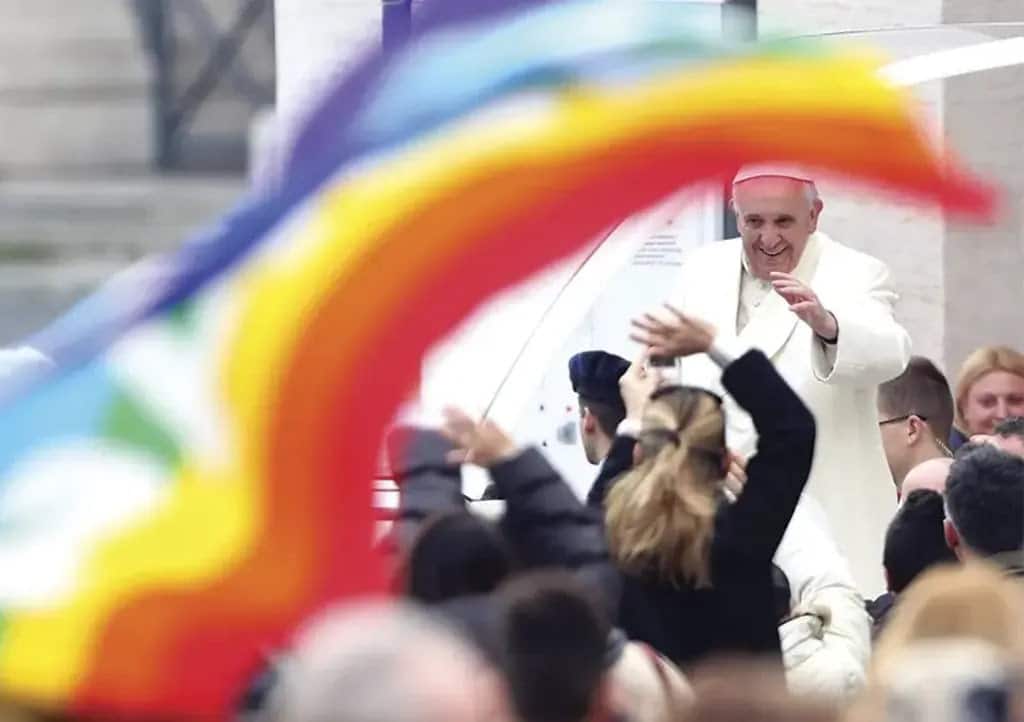 Pope Francis has clarified his recent remarks about homosexuality and sin, stating that he was referring to official Catholic moral teaching, which states that any sexual act other than marriage is a sin.
In a Friday note, Francis emphasized that even black-and-white teaching is subject to circumstances that may eliminate the sin.
Francis made the remarks in an interview with The Associated Press on January 24, stating that laws criminalizing homosexuality are "unjust" and that "being homosexual is not a crime."
As he often does, Francis then imagined a conversation with someone who brought up the issue of the church's official teaching, which states that homosexual acts are sinful or "intrinsically disordered."
"All right, but first, let's distinguish between a sin and a crime," Francis said in the fictitious conversation. "It is also a sin not to be charitable to one another."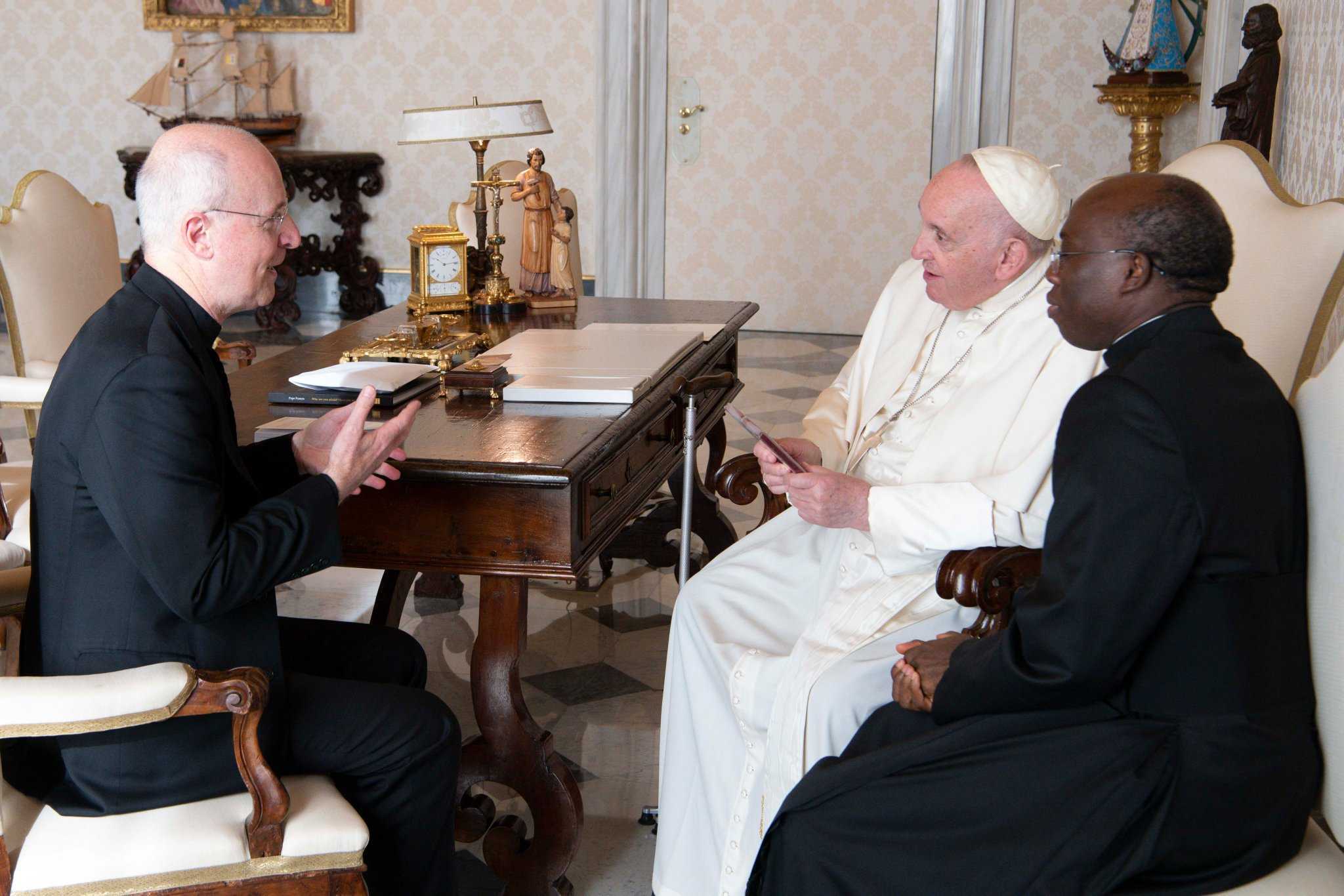 Pope asked for Clarification.
LGBTQ advocates hailed his comments calling for decriminalizing homosexuality as a watershed moment that would help end harassment and violence against LGBTQ people. However, his use of the word "sin" raised questions about whether he believed that simply being gay was a sin in and of itself.
The Reverand James Martin, an American priest who runs the Outreach ministry for LGBTQ Catholics in the United States, asked Francis for clarification and published the pope's handwritten response late Friday on the Outreach website.
In his note, Francis reiterated that homosexuality "is not a crime" and that he was trying "to emphasize that criminalization is neither good nor just."
"When I said it is a sin, I was simply referring to Catholic moral teaching, which states that every sexual act other than marriage is a sin," Francis wrote in Spanish, emphasizing the final phrase.
However, in a nod to his case-by-case approach to pastoral ministry, Francis noted that even teaching is subject to the circumstances, "which may decrease or eliminate the fault."
Sex is a Sin, as is Any Sexual Act
He admitted he could have been more specific in his comments to the AP. However, he stated that he was using "natural and conversational language" in the interview, which did not necessitate precise definitions.
"As you can see, I was generally repeating something. 'Sex is a sin, as is any sexual act outside of the bonds of holy marriage,' I should have said. This is to speak of 'the matter' of sexual sin, but we all know that Catholic morality considers not only the matter but also freedom and intention, and this for all types of sin," he said.
According to Human Dignity Trust, which works to end such laws, 67 countries or jurisdictions worldwide criminalize same-sex sexual activity, 11 of which can or do impose the death penalty. According to experts, even when laws are not enforced, they contribute to harassment, stigma, and violence against LGBTQ people.
According to Catholic teaching, marriage is a lifelong bond between a man and a woman. It restricts intercourse with married couples and prohibits artificial contraception.
During his decade-long pontificate, Francis has upheld that teaching while prioritizing outreach to LGBTQ people.
Pope Francis has emphasized a more merciful approach to applying church doctrine, preferring to accompany rather than judge people.
US General Tells His Officers to Prepare for War with China in 2025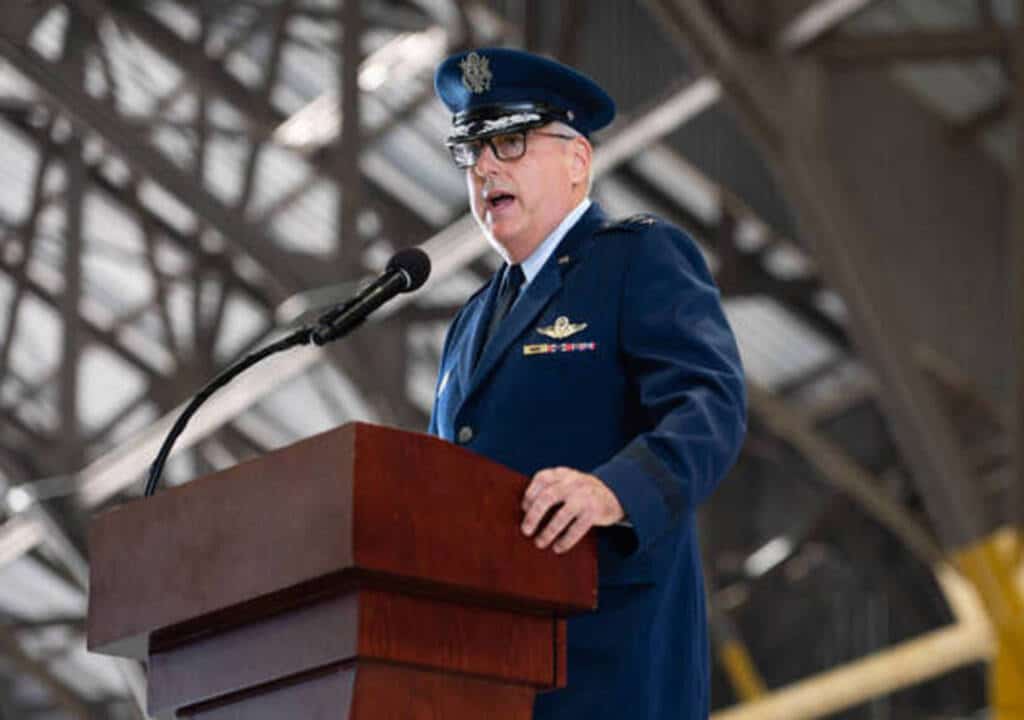 In an internal memo, a four-star general in the United States Air Force stated that the US and China risk going to war in two years and advised officers under his command to prepare, including with target practice.
According to NBC, General Mike Minihan, head of the Air Force's Air Mobility Command, believes the fight will take place in 2025 but hopes he is wrong. He claimed that presidential elections in the United States and Taiwan in 2024 would allow China to take action against Taiwan.
According to NBC, a Defense Department official stated that the remarks do not represent the Pentagon's position on China. According to an Air Mobility Command spokesperson, the memo is part of the command's effort to prepare for conflict if deterrence fails.
The administration of President Joe Biden has repeatedly expressed concern about China's military buildup and what the US perceives to be a more aggressive Chinese stance toward Taiwan.
According to the administration's national security strategy, China is the only US competitor "with the intent to reshape the international order and, increasingly, the economic, diplomatic, military, and technological power to do so."
China has slammed the latest US defense spending bill, which allows up to $10 billion in weapons sales to Taiwan, for exaggerating the China threat and meddling in its internal affairs.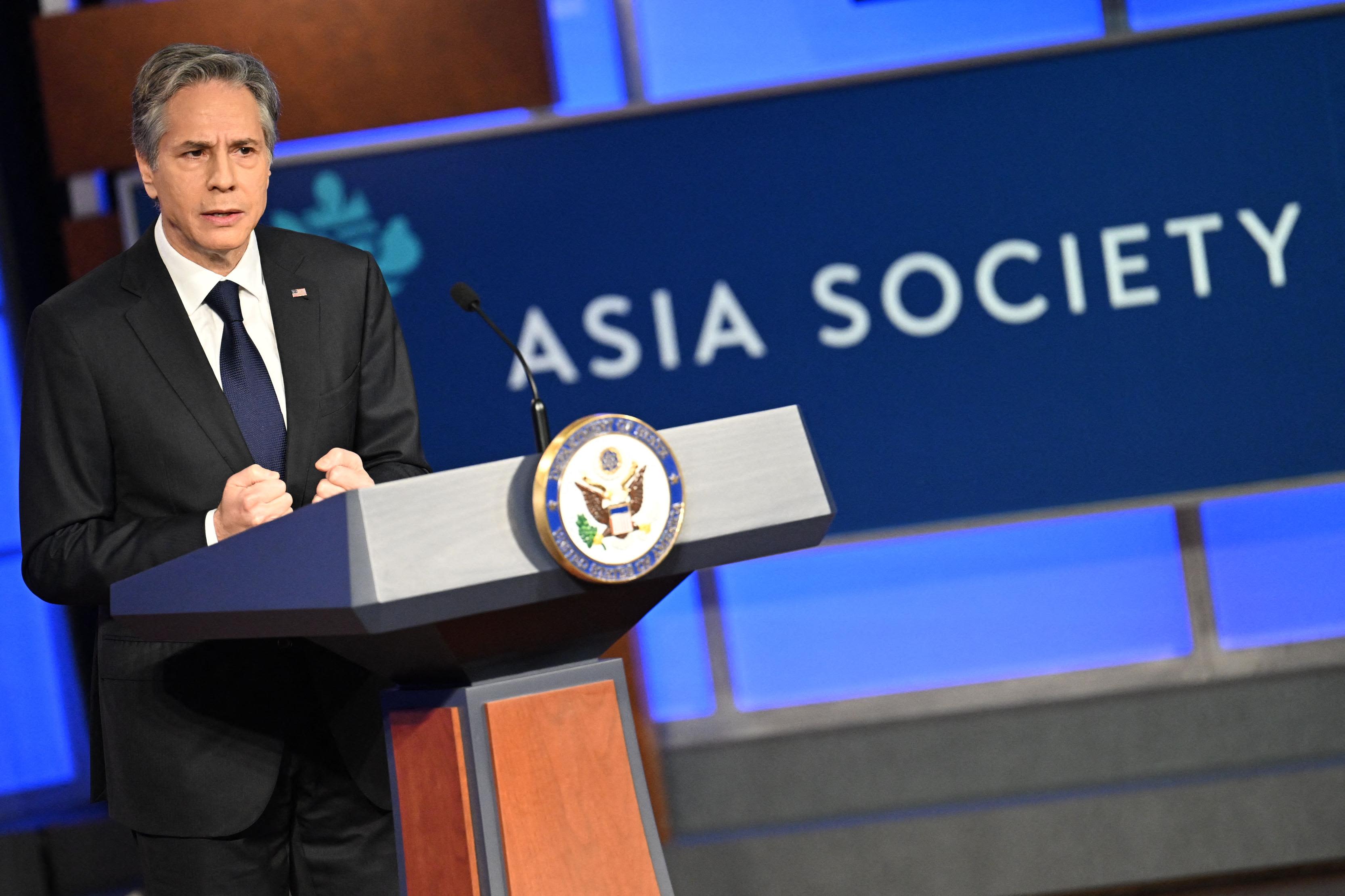 Blinken Conerned Over Taiwan and China
Meanwhile, US Secretary of State Antony Blinken expressed concern about Beijing's intentions regarding Taiwan as he prepares for a rare visit to Beijing, China.
When asked if the temperature had cooled with China during a visit to the University of Chicago, Blinken replied, "I think so because when you're talking and engaging, it tends to have that effect."
"The rest of the world anticipates that we will manage this relationship responsibly. "They understand that how we manage it will also impact them," he said.
According to Taipei Times, Blinken will visit Beijing from February 5 to 6, marking the first US secretary of state visit to the rising Asian power since October 2018.
The trip was decided after US President Joe Biden and Chinese President Xi Jinping () met in November in Bali, Indonesia, to discuss wide-ranging disagreements between the world's two largest economies.
Blinken, on the other hand, expressed concern about Taiwan, citing Beijing's growing efforts to isolate the country and major military exercises conducted near it in August.
"What we've seen over the last few years is, I believe, China deciding that it was no longer comfortable with the status quo, a status quo that had prevailed for decades and had been successful in terms of our countries' relationship and managing what a difficult situation is," he said.
"What we say to China is that — they say this is a sovereign issue for us; we respond that this is an interest to the United States and countries all over the world," Blinken said, referring to Taiwan's dominance in semiconductors, which is critical to the global economy.
Any disruption of peace and stability across the Taiwan Strait would be disastrous for the global economy, he said, adding that 50 percent of container ships operating around the world pass through the Taiwan Strait and that Taiwan manufactures 70 percent of higher-end computer chips.
Blinken was in Chicago for a trip that included a stop at the city's historic Ukrainian community to discuss the response to Russia's invasion.
By: Geoff Thomas
China Records 1st Population Drop In Decades As Births Fall