Prince and Princess of Wales Arrive in US, Meghan Markle Outed in New Book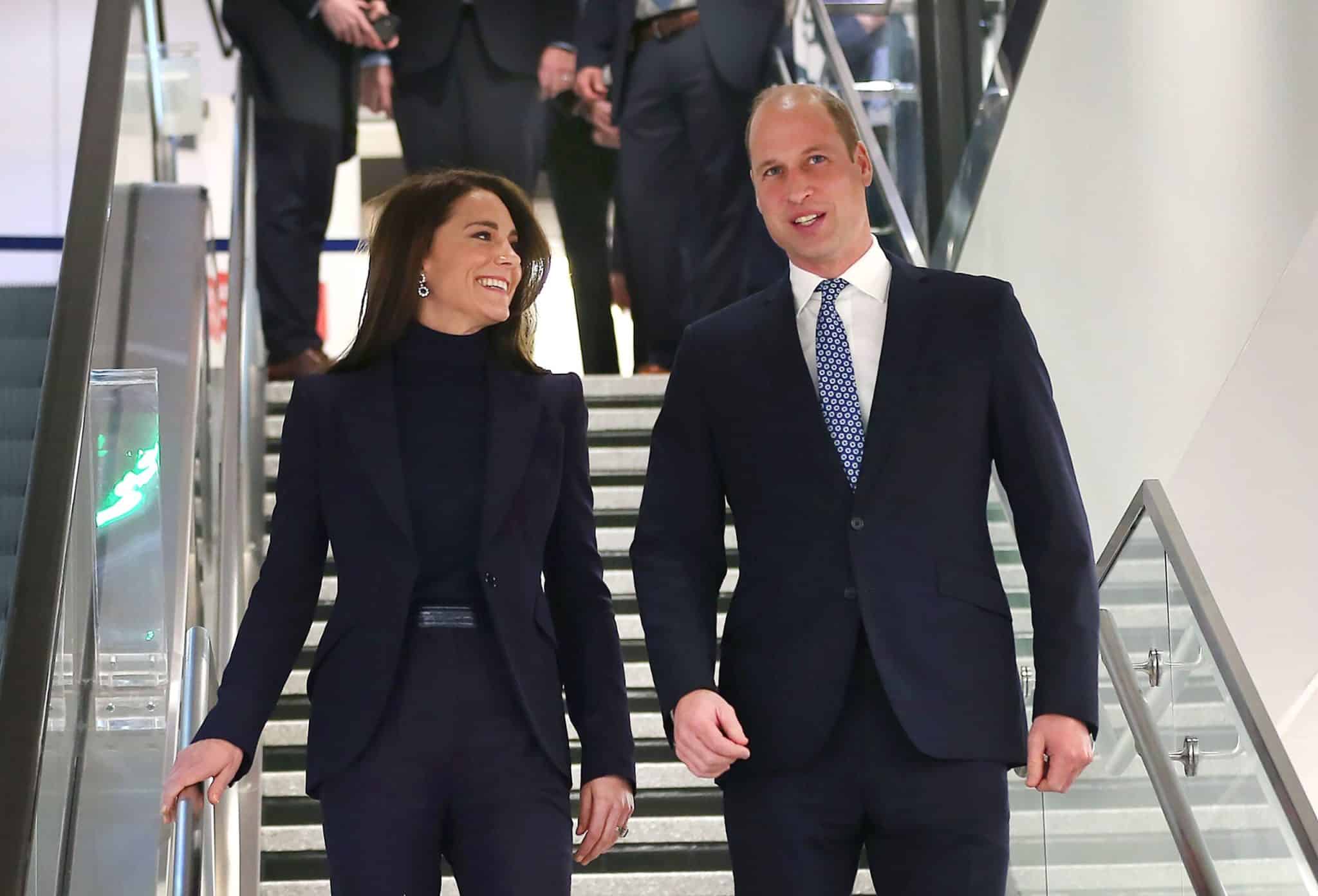 On Wednesday, the Prince and Princess of Wales arrived in the United States for the first time in eight years. Their arrival comes as Meghan Markle is outed as a "merciless opportunist" in a new book.
Their arrival comes days after Prince William's godmother, who was also the late Queen Elizabeth's lady-in-waiting, resigned after making racist and "unacceptable" remarks to a Black visitor at Buckingham Palace.
However, the start of the visit was overshadowed by the resignation and apology of 83-year-old Lady Susan Hussey, one of William's six godmothers, following racism claims from William's brother Harry and mixed-race sister-in-law, Meghan.
"Racism has no place in our society," the royal couple's spokesman told reporters in Boston.
"These comments were unacceptable, and it is appropriate that the individual resigned with immediate effect."
William was not involved in the decision but "believes it is the correct course of action," according to the spokesman.
Massachusetts Governor Charlie Baker greeted the heir to the British throne and Kate as they stepped off the plane.
They were then scheduled to meet at Boston City Hall with Boston Mayor Michelle Wu, US Climate Envoy John Kerry, and America's Ambassador to Australia, Caroline Kennedy.
The royal couple's first trip abroad since William, 40, became heir to the throne in September, when his father succeeded Queen Elizabeth II to become King Charles III.
They last visited the United States in 2014, when they visited New York and Washington and attended a White House reception with then-President Barack Obama and his deputy, Joe Biden.
According to the White House, Biden will meet with the royal couple on Friday.
"Kate and I are overjoyed to be back in America," William said shortly after arriving.
It's also their first trip to the United States since Harry and Meghan abruptly left the royal family in early 2020. There has been no announcement of a meeting between the estranged brothers.
The visit will conclude with a star-studded ceremony for William's Earthshot Prize initiative to combat climate change on Friday evening.
The awards ceremony, dubbed "William's Superbowl moment" by royal insiders, is now in its second year and awards five innovators pound sterling 1 million (US$1.2 million).
Several celebrities are set to perform at Boston's MGM Music Hall, including Billie Eilish and Annie Lennox, sisters Chloe x Halle, and actor Rami Malek.
They will also visit charities working with disadvantaged youth and a laboratory specializing in green technologies.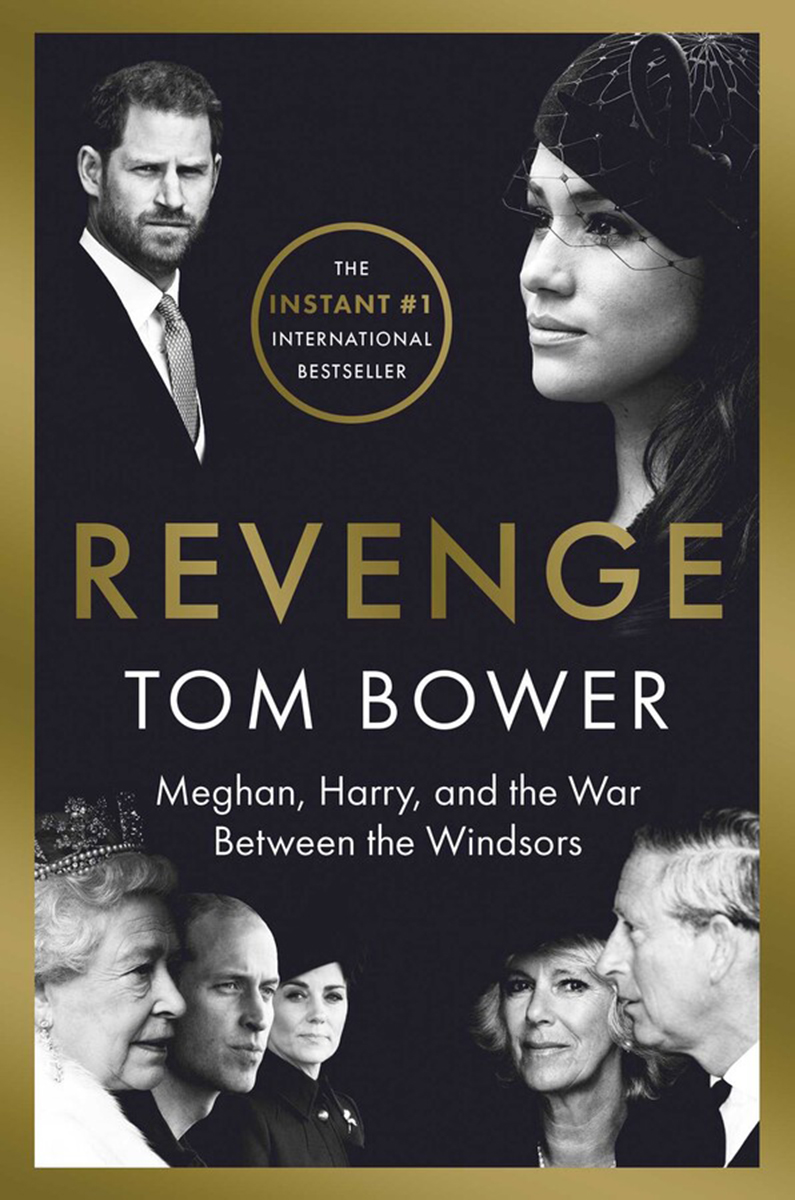 New book Outs Meghan Markle as "Merciless Opportunist."
Meghan Markle and Prince Harry's story began as a fairytale romance. However, it devolved into heated debates and family feuds somewhere along the way.
Tom Bower's New Book Revenge delves into the gruesome details.
He, too, believes he knows who is to blame. Although the book's full title is Revenge: Meghan, Harry, and the War Between the Windsors, Markle is the true subject of the book.
Markle's beginnings did not foreshadow the international drama that was to follow. She was born in 1981 in Los Angeles to Thomas Markle, 37, and Doria, 24. Thomas was a white TV lighting director. Doria was Black, a free spirit attempting to make a name for herself as a designer.
The marriage ended in divorce. But Thomas adored his new daughter, whom he referred to as "his whole life, his little princess," according to Tom Jr, his son from a previous marriage.
Meghan Markle and Prince Harry's story began as a fairytale romance. However, it devolved into heated debates and family feuds somewhere along the way.
When Doria started traveling for her fashion business, Thomas took full custody. Meghan was nine years old.
She was already used to being in the spotlight. "Meghan was videoed sitting on a red blanket, wearing a gold crown at a friend's birthday party," Bower writes.
"She had been influenced after watching a tape of Princess Diana's fairytale wedding and directed the other girls to bow and intone to her 'Your Royal Highness.'"
Her father catered to her need for attention by paying for acting classes, ballet classes, and lighting for her school plays. He also paid for her college education – $45,000 per year to study drama at Northwestern – and assisted her in getting her place and a used car after graduation. He even covered the cost of the gas.
Father corrected Meghan's Story.
Years later, he was astounded when Markle delivered speeches to working-class college students, claiming to understand their financial difficulties. "I'm sorry," her father told the press, "but that is completely false." "I paid her tuition in full, and I have the bank statements to prove it."
Markle went on a slew of Hollywood auditions after graduating from college. Few were successful. She was one of the Deals or No Deal hosts.
Working Actress is an anonymous blog where she complains about having to "kiss actors with smelly breath." She fell in love with and married a young producer.
Bower refers to marriage as a "starter marriage." However, Markle had already landed a role on Suits. As her profile grew, she began pursuing endorsement deals and speaking engagements. She also began to drift away from her father and her past. Friends who attempted to maintain contact noticed a shift.
"The tone of her voice, her mannerisms, and the way she laughed no longer seemed real to me," one said. "It was like a light went out."
With the success of Suits, she landed some Canadian TV commercials, including one for a Christian charity. Then, in the summer of 2016, during a Suits junket in London, Markle met a fashion publicist who was a childhood friend of Harry's.
According to Bower, Markle asked the publicist if she could set up the actress with the prince.

The honeymoon period with the media was brief.
A meeting was eventually set up at a private London club. The woman wasn't surprised when Markle breathlessly told her agent. "I could see where she was coming from," the agent explained. "Her desire to marry a prince was even documented in one of her old blogs."
The date went well, and Markle and Harry began seeing each other regularly. The Sunday Express broke the news four months after the couple's first date. "The British media was ecstatic," writes Bower. 'He's happier than he's been in many years,' according to The Times."
British tabloids began looking into Markle's American ancestors. The reporting grew snobbish, even racist. According to the press, her father lived in a run-down Hollywood apartment. They claimed her mother was from the ghetto. They referred to Markle's estranged half-sister as "a social climber with a soft spot for gingers."
Following the formal announcement of Prince Harry and Meghan Markle's engagement, there was a second burst of positive press coverage.
A still-adoring Harry invited Markle to spend the weekend in the country with his friends. It went differently than planned. She was a mixed-race, liberal, feminist Yankee. They were white, wealthy, conservative British men who enjoyed hunting, horseback riding, drinking, and making politically incorrect jokes.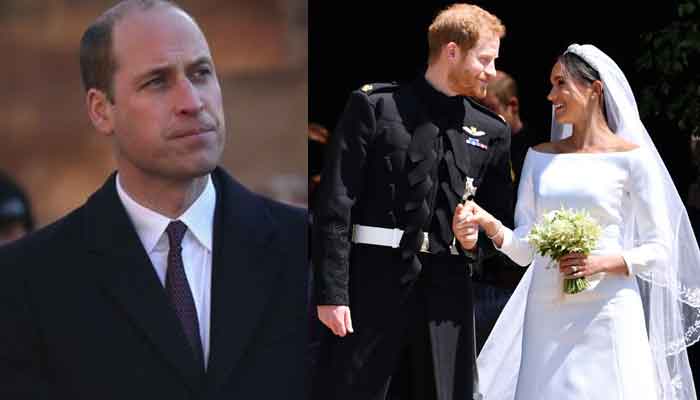 Markle was irritated and let them know.
Harry's friends quickly texted each other after the party ended. "Wait, what about HER?" "A complete nightmare."
As previously stated, Harry proposed, and she accepted. Following the formal announcement, there was a second burst of positive press coverage.
However, the family remained cautious. Diana's brother, Harry's Uncle Charles, advised him not to rush. William, his older brother, advised him to "get to know the girl." Harry didn't pay attention.
Meghan Markle's mother was the only relative who attended her wedding. According to a spokesperson, her father was too ill to travel.
The wedding plans were carried out. The friction increased as well. Staff at the palace complained that Markle was rude and demanding. Her half-sister had already dubbed her "Princess Pushy."
There were disagreements about the wedding menu, music, and guest list. A conversation with Markle's soon-to-be-sister-in-law, Kate Middleton, reportedly ended in Kate's tears as the two argued over the dress Kate's 3-year-old was to wear.
Throughout, Harry stood up for his fiancée. "What Meghan wants, Meghan gets!" he exclaimed finally.
His grandmother, the Queen, then summoned him for a private meeting. "He was firmly put in his place," according to the Times.
Over 17 million people watched the wedding. Attendees included George Clooney, Oprah Winfrey, and Serena Williams. Her mother was the only member of Markle's family to attend.
According to a spokesperson, her father was too ill to travel. The spokesperson did not say whether the father and daughter were still speaking.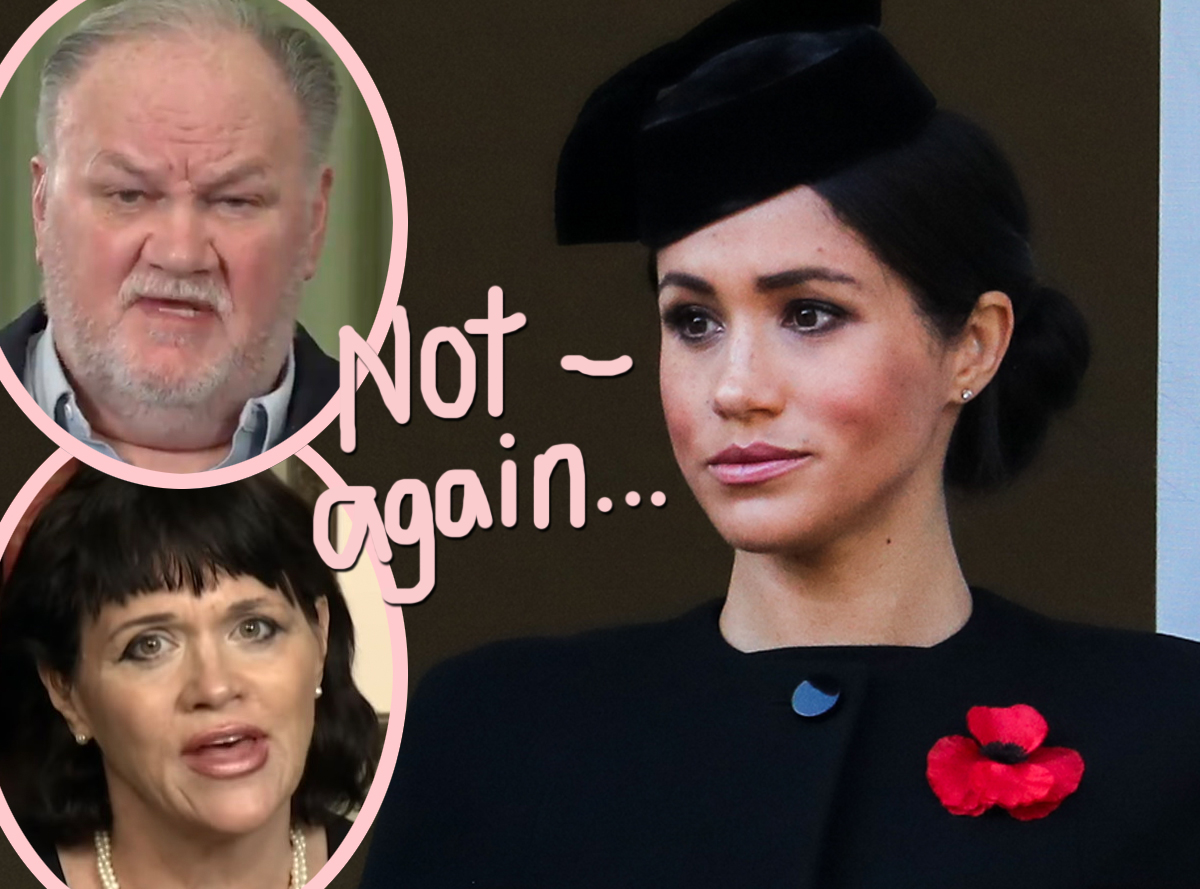 Markle Always Needed to be a Celebrity
The wedding itself went off without a hitch. But what happened next? Traditionally, the new bride would be expected to step back and play a supporting role at this point.
But Markle had always wanted to be a celebrity. She wanted to handle her publicity and pursue new charitable or commercial opportunities.
"The Royal Family had embraced a media junkie determined to capitalize on her newfound celebrity," Bower claims.
"She had never intended to give up her career and become a devoted family member."
Journalists began comparing the two young royal couples, and the younger pair were found wanting. This only fueled Markle's rage. "She despised the comparisons to uncomplaining Kate," Bower observes. The gap between the two brothers widened.
When Harry suggested they be more respectful of Meghan, William reacted angrily, citing her willful ignorance of protocol and rudeness to her staff. "Meghan's behavior," Bower reports, "was unacceptable to him."
Harry was furious. Markle was heartbroken. There were dark days ahead, and she later admitted to having suicidal thoughts. In 2020, the couple decided that the only thing to do was to abandon everything. They would relinquish any role as "working royals," Harry stated.
The couple has since relocated to California, where they focus on multi-media business ventures, a charitable foundation, and their two young children.
What did they leave behind in England? Only bad feelings, Bower insists. He describes Markle as a "merciless opportunist."
Biden's DOJ Criminally Charges Former President Donald Trump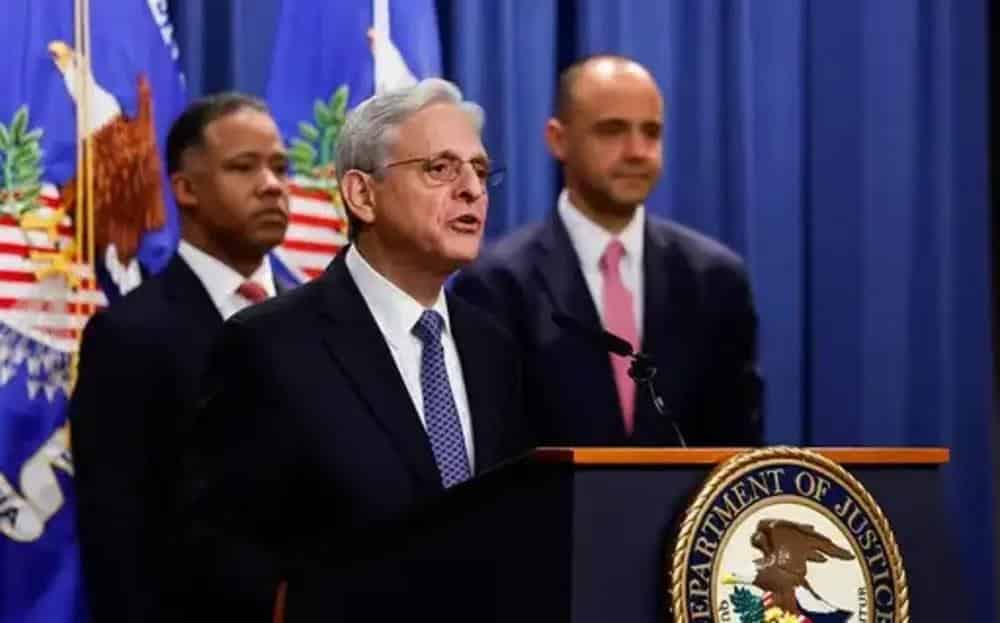 Former President Donald Trump has been charged with federal crimes as a result of Special Counsel Jack Smith's months-long investigation. Trump is charged with at least seven felony offences, including document tampering and obstruction of justice. He has been summoned to federal court in Miami on Tuesday.
Trump announced the indictment on his Truth Social social media site. According to sources, federal prosecutors told Trump's attorneys of the charge shortly before he publicized it.
Trump stated that he has "been summoned to appear at the Federal Courthouse in Miami on Tuesday, at 3 PM."
Trump has been indicted for the second time this year. Trump pleaded not guilty in April after Manhattan District Attorney Alvin Bragg charged him with 34 counts of falsifying business documents in the first degree.
Smith was appointed in November 2022 by Attorney General Merrick Garland to examine Trump's suspected inappropriate retention of secret records at his Mar-a-Lago estate.
Trump home raided
In February 2022, NARA informed Congress that Trump had taken 15 boxes of presidential records to his personal property in Florida. The 15 boxes were seized from Mar-a-Lago by NARA, who "identified items marked as classified national security information within the boxes." NARA sent the case to the Justice Department.
These boxes purportedly held "classified national security information," as well as official correspondence between Trump and foreign heads of state.
Among the classified materials seized by the FBI during the August raid were a letter from former President Obama to Trump, a letter from Kim Jong Un, a birthday dinner menu and a cocktail serviette.
Last year, Trump claimed that the National Archives did not "find" the records, but that they were "given, upon request." According to sources close to the former president, he was cooperating and there was "no need" for the raid.
The FBI inquiry "established that documents bearing classification markings, which appear to contain National Defence Information (NDI), were among the materials contained" in the 15 boxes Trump first gave over to the NARA, according to the affidavit.
"A preliminary triage of the documents with classification markings revealed the following approximate numbers: 184 unique documents bearing classification markings, including 67 documents marked CONFIDENTIAL, 92 documents marked SECRET, and 25 documents marked TOP SECRET," according to the affidavit.
According to the unsealed and heavily redacted affidavit used to justify the raid, the FBI stated that it had "probable cause to believe" that additional records containing classified information, including National Defence Information, would be discovered on the premises of the Mar-a-Lago home, in addition to what he had previously turned over to the NARA.
According to the property receipt from the FBI raid on August 8, 2022, agents took around 20 boxes of things from the premises, including one set of documents labelled "Various classified/TS/SCI documents," which refers to top secret/sensitive compartmented information.
Top secret papers
Records protected by that government classification level may contain human intelligence and information that, if exposed, could jeopardise relations between the United States and other countries, as well as the lives of intelligence operations abroad. However, the classification also includes national security material pertaining to the president of the United States' daily operations.
The property receipt also said that FBI agents collected four sets of top secret papers, three sets of secret documents, and three sets of confidential documents, however the document contains no information about any of those data.
The search was performed by the government in response to what it perceived to be a breach of federal laws: Gathering, transferring, or losing defence information is a violation of 18 USC 793; concealment, removal, or mutilation is a violation of 18 USC 2071; and destruction, alteration, or fabrication of data in federal investigations is a violation of 18 USC 1519.
The charge of "gathering, transmitting, or losing defence information" is a violation of the Espionage Act.
The charge follows the discovery of confidential materials in President Biden's office at the Penn Biden Centre last year. Those records came from his time as vice president during the Obama administration, as well as his stint in the United States Senate.
Investigation into the Capitol riot
Garland initially chose U.S. Attorney John Lausch to conduct an investigation into sensitive data discovered at the Penn Biden Centre. More classified data were discovered at Biden's Wilmington, Delaware residence in December, but the revelations were not made public until this year.
Garland later hired Special Counsel Robert Hur to investigate Biden's unlawful retention of confidential records. Hur took up the Department of Justice probe from Lausch.
Meanwhile, secret documents were discovered at the home of former Vice President Mike Pence in Indiana.
On January 6, 2021, Smith also took over the Justice Department's investigation into the Capitol riot. In that capacity, he investigated whether Trump or other officials hampered the peaceful transition of power following the 2020 presidential election, including the certification of the Electoral College result on that day.
The Biden White House did not respond to Fox News' request for comment.
Last Monday, Fox News reported that the Justice Department had completed its investigation and that Pence would not be indicted.
CNN Ousts CEO Chris Licht After A Brief, Tumultuous Tenure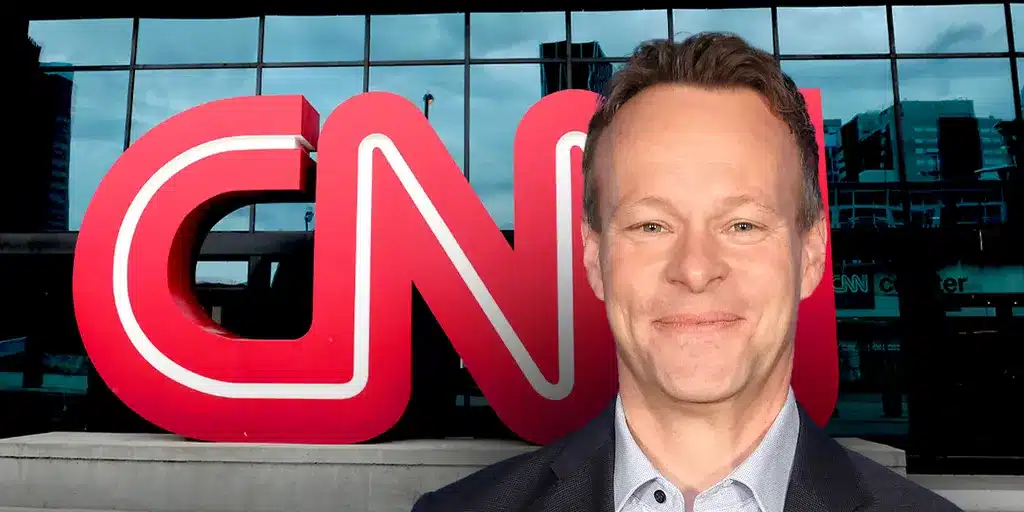 THE NEW YORK CNN fired Chief Executive Chris Licht, After a turbulent year in charge of the faltering news organization, culminating in a stinging magazine feature and the growing realization that he'd lost the trust of the network's journalists, CNN fired Chief Executive Chris Licht.
Just two days after Licht declared he would "fight like hell" to earn the respect of those around him, the change was revealed at CNN's editorial meeting on Wednesday morning.
In addition to appointing a four-person interim leadership team, Warner Bros. Discovery CEO David Zaslav announced during the editorial meeting that he would conduct a comprehensive search for Licht's replacement.
Republicans had grown increasingly wary of the network due to frequent attacks by the late President Donald Trump. Thus, Licht was mandated to try and make CNN more appealing to both sides of the country's political spectrum.
However, several network employees viewed Licht's call for change as a rejection of their prior efforts, and a live town hall interview with Trump last month generated strong opposition.
Don Lemon was fired from the network's morning show earlier this year after Licht tried to modernize it, but it was unsuccessful. Creating a new prime-time lineup was protracted, as Kaitlan Collins was only recently chosen to host the 9 p.m. hour, which has been without a permanent host since Chris Cuomo was let go in December 2021.

CNN fired Chief Executive Chris Licht.
Just over a year ago, Zaslav appointed Licht to succeed Jeff Zucker, a well-liked predecessor who had created shows like MSNBC's "Morning Joe," CBS' morning news program, and Stephen Colbert's late-night show. Zucker was let go for failing to disclose a mutually beneficial relationship with another CNN executive.
The position "was never going to be easy, especially at a time of great disruption and transformation," Zaslav wrote in a memo to CNN employees.
He remarked, "Chris put his heart and soul into it. It has been clear throughout his tenure that he has a great affection for journalism and this industry. Unfortunately, things did not turn out as we had intended, and in the end, I was responsible.

An inquiry for comment from Licht has yet to receive a response.
"Inside the Meltdown at CNN," a lengthy profile of Licht that appeared in Atlantic magazine on Friday, proved embarrassing and probably sealed his demise. Before he arrived, Licht criticized some of CNN's COVID coverage, which infuriated some journalists.
According to a Wall Street Journal piece published Tuesday night, Jake Tapper, Anderson Cooper, and Erin Burnett, three of CNN's top anchors, reportedly privately voiced their disapproval of Licht's management.
In the meantime, viewers were leaving. With 494,000 viewers in May, CNN's prime-time audience was down 16% from April and fell short of MSNBC, its nearest competitor in the news market.
Amy Entelis, Virginia Moseley, Eric Sherling, and David Leavy, four current CNN executives, were chosen by Zaslav to lead the network while a replacement is sought.
In the message, Zaslav stated, "We are in good hands, allowing us to take the time we need to run a thoughtful and thorough search for a new leader."
SOURCE – (AP)
Some 'Diablo IV' Players Report Invalid License Error Message After Early Access Launch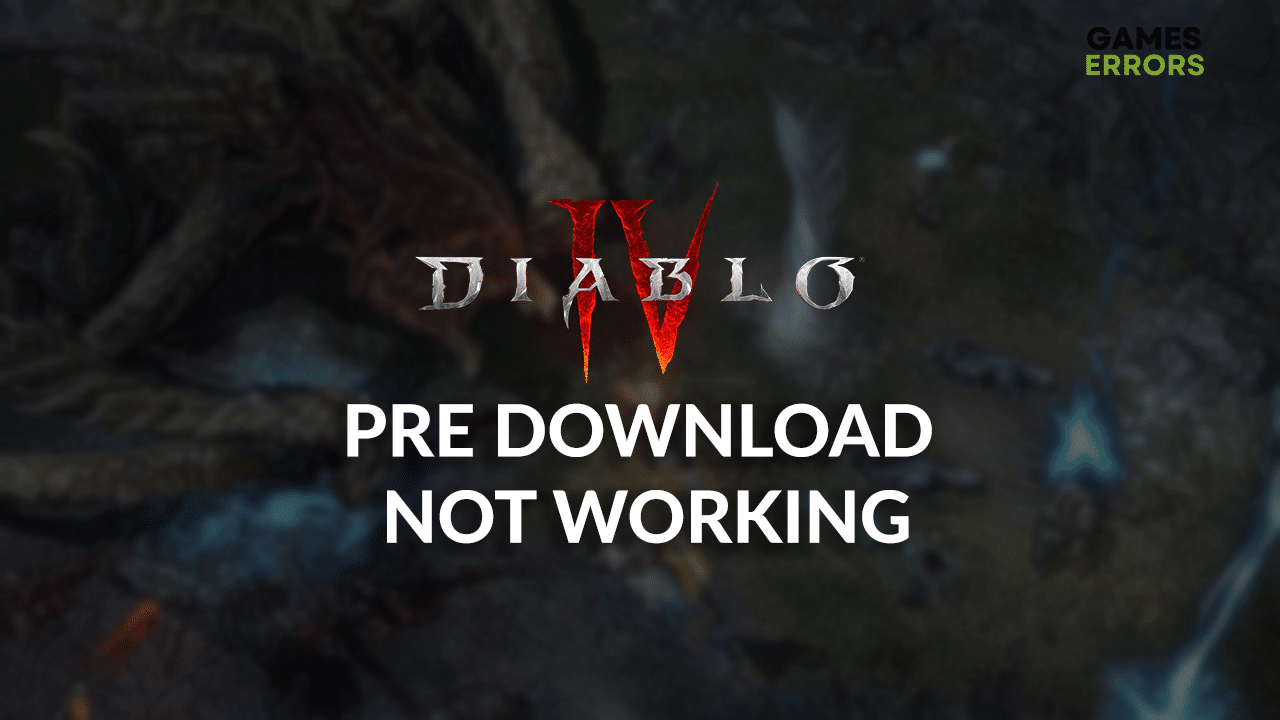 Washington, D.C. The highly anticipated action role-playing video game "Diablo IV" launched its early access on Thursday night. However, there were some delays, particularly for PlayStation players.
While many players who pre-purchased eligible "Diablo IV" editions experienced no problems with the early access launch, some PS5 users reported getting an invalid licensing error message. After initially stating that a server-side balance update had been implemented, Blizzard acknowledged the problem.
A software upgrade known as a hotfix focuses on a single problem and normally does not cause service interruptions.
The most recent game in the Blizzard "Diablo" series, which debuted in 1996, is titled "Diablo IV" and was released in May 2012. This is more than ten years after "Diablo III"'s debut. Although the game's early access began on Thursday, the launch is set for the following week.
Diablo's general manager, Rod Fergusson, referred to "Diablo IV" as "our most brutal vision of Sanctuary," the make-believe setting for the game. He continued, saying that it incorporates "the darkness of the original game" and expands on significant elements from other games in the franchise.
Activision Blizzard, the parent business of Blizzard Entertainment, announced in April that its net sales for the first quarter of 2023 increased to $2.38 billion from $1.77 billion. Activision reported that "Diablo IV" presales were robust, indicating that the game had undergone successful public testing.
What you need to know about "Diablo IV's" upcoming official release and early access launch on Thursday is provided here.

WHEN DOES DIABLO IV COMMENCE?
Depending on your local time zone, "Diablo IV" will be formally published on Tuesday or Wednesday next week. The game will begin in the United States on Tuesday at 7 p.m. ET (4 p.m. PT).
Although "Diablo IV" is set to be on sale next week, early access started a few days earlier, on either Thursday or Friday, depending on where you are. Players who pre-purchased the game's digital deluxe or ultimate edition were expected to have early access.
Additionally, some devices allow players who have previously purchased "Diablo IV" to pre-load the game. According to Blizzard, pre-loading is possible for Windows PC, Xbox, and PlayStation.

DIABLO IV "UNABLE TO FIND LICENCE"?
Although early access appeared to open without incident for the majority of gamers, some PS5 users reported receiving an error message that stated, "unable to find a valid licence for Diablo IV," according to posts on Blizzard's community forums and social media. Players on the PS5 appeared to be the ones most affected by the problem, but some other users said they also received the notice on Xbox and other platforms.
In a forum post late Thursday night, Blizzard recognized the PlayStation customers' complaints. Adam Fletcher, director of global community development, later claimed that "Diablo IV" had received a server-side balance update implemented across all platforms.
How many early access players were affected by the problem is unknown. On Blizzard's forum, some angry customers reported that they were still having access issues as of Friday morning.
The Associated Press requested statements from Blizzard and PlayStation on Friday morning.
WHAT CLASSES DO DIABLO IV CHARACTERS FALL INTO?
"Diablo IV" reportedly takes place decades after the events of "Diablo III: Reaper of Souls." The angel Inarius and the demon Lilith have started a battle and are at odds.
In "Diablo IV," players can choose from one of five classes: Druids, Rogues, Sorceresses, Barbarians, or Necromancers.
At launch, "Diablo IV" will support couch co-op and cross-platform play on Windows PC, Xbox Series X, Xbox One, PlayStation 5, and PlayStation 4, among other platforms.

Financial results for Activation for 2022, Microsoft Deal
In 2022, Activision, the company behind "Call of Duty," "Candy Crush," and "World of Warcraft," recorded net revenues of $7.53 billion, a decrease from the $8.8 billion reported in 2021.
Microsoft revealed plans to buy Activision in January 2022, but the historic transaction is doubtful more than a year later. Last month, the European Union authorized the $69 billion purchase, but British regulators halted it due to concerns about competition. Authorities in the US are also attempting to block the merger.
Regulators worldwide have scrutinized the agreement because of concern that it will give Microsoft and its Xbox platform control of popular s. PlayStation maker rival Sony has led a ferocious opposition.
Activision and Microsoft have appealed to a tribunal about the U.K. ruling. Liam Deane, a gaming industry analyst at digital research and consultancy firm Omdia, previously told The Associated Press that if the appeal is unsuccessful, Microsoft would be compelled to either cancel the arrangement or carve out the U.K. as a distinct market, which appeared to be an impractical choice.
SOURCE – (AP)