Pfizer Covid-19 Vaccine Not Included in China's Insurance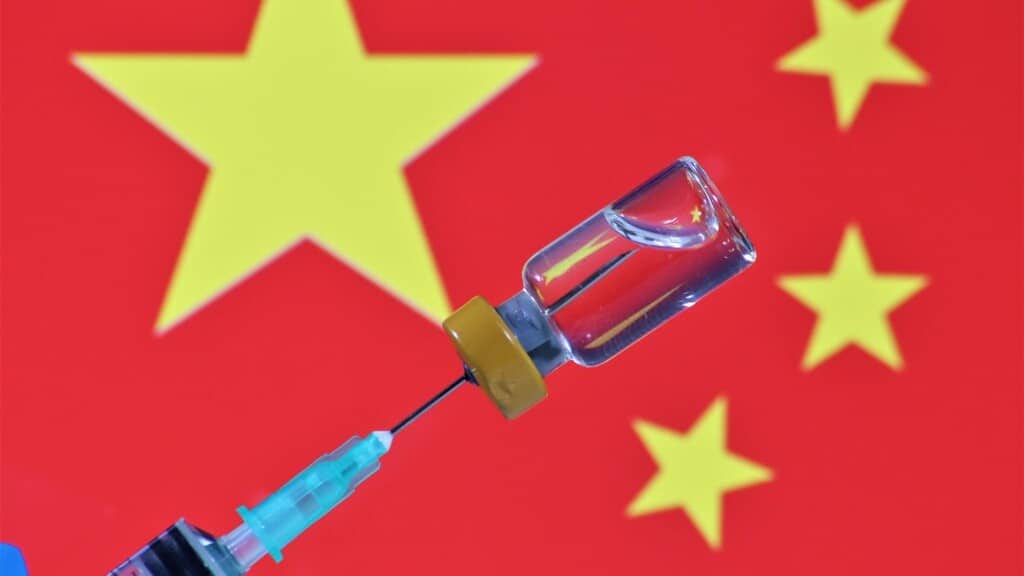 TAIPEI, Taiwan— Pfizer's COVID-19 therapy medicine was refused inclusion in a nationwide reimbursement list, which would have allowed patients to obtain it at a lower cost across the country, citing cost concerns.
Paxlovid, an oral medicine developed by New York-based manufacturer Pfizer, has been in high demand in China since the authorities began phasing out its "zero-COVID" regulations and an outbreak of infections began.
Although it is intended to be prescribed by medical professionals, that hasn't stopped individuals from hurrying to get it on their own by whatever methods are available to them, including buying generic Indian versions of the drug over the internet, according to local media reports.
Healthcare authorities can use bulk purchases to negotiate cheaper pricing with pharmaceutical corporations, resulting in a continuous source of cash. To be covered by the national insurance program, a medicine must be included on the reimbursement list.
The National Healthcare Security Administration stated Sunday that China would include two other COVID-19 medications, the Chinese-made antiviral Azvudine and the Chinese herbal mix medicine Qingfei Paidu Granules.
Paxlovid will continue to be available to patients who can afford it. Paxlovid and Azvudine are prescription medications that keep moderate COVID-19 infections from worsening.
While the Chinese government has prohibited the import of non-Chinese vaccines, such as the Pfizer mRNA shot, in favor of domestically produced vaccines, the company's COVID-19 medication has been allowed for import in February 2022.
The country is dealing with a major COVID-19 outbreak, with the virus sweeping through key cities such as Beijing and Chengdu. Sunday was the first day in nearly three years when visitors to China did not need to be quarantined.
China Cracks Down on Social Media Critics Over COVID-19 Policies
Woke Disney Faces Backlash in China Over Little Mermaid
China the world's second-largest economy has emerged as one of the most important venues for big-budget Hollywood films, but a racially charged response against Disney's The Little Mermaid is just the most recent reminder of the price film studios can pay if they upset Chinese sensibilities.
Chinese state media and netizens have condemned the casting of Black actress Halle Bailey as Princess Ariel, echoing some Americans' outrage that the Atlanta-born actress does not resemble the light-skinned character from the 1989 animated film or the 1837 fairy tale by Hans Christian Andersen.
The Global Times, in China known for its nationalistic coverage, accused Disney of making "classic tales into'sacrificial lambs' for wokeness" by casting non-white performers in classic tales in an op-ed last month.
"When the beautiful stories that have accompanied countless children's childhoods become arenas for racial conflict, they lose their meaning and become devoid of romance and fantasy, replaced by arguments about skin colour," said the tabloid, insisting that such casting controversies were driven by "lazy and irresponsible storytelling," rather than racism.
The backlash, many of it explicitly racist, has also played out online among regular Chinese filmgoers.
Some commenters have attacked Bailey's appearance and her Black face traits on social media platforms such as Sina Weibo.

Race portrayed in Hollywood films
Other Chinese internet reviewers were more enthusiastic, with one poster on the film site Mayoan noting that Bailey's appearance made little difference to youngsters and that she successfully embodied Princess Ariel's most important character characteristic – a brave spirit.
While China does not have the same racial history or politics as the United States, Chinese-born YouTuber Yao Zhang, who follows Chinese and Taiwanese news and culture from Canada, believes that consumers are nevertheless sensitive to how race is portrayed in Hollywood films.
According to Zhang, traditional Chinese beauty standards highlight pale complexion and large round eyes, and some viewers – as well as government officials – want to see Chinese values mirrored on the television.
"There is no correct way to look at [the film] in the United States," Zhang told Al Jazeera. "However, in China, there is only one correct way to understand it."
Zhang compared the backlash to the public's reaction to supermodel Lu Yan, whose small eyes and high cheekbones were deemed unattractive in China but earned her renown in the West – despite some Chinese bloggers claiming Lu's success was a Western ploy to make China look bad by elevating "ugly" women.
The Little Mermaid has performed poorly at the Chinese box office, collecting only $3.6 million in the ten days following its May 26 debut, according to Artisan Gateway, an international film consultant.
According to the advise, live-action remakes of Disney classics regularly gross between $40 million and $85 million in China.
Guardians of the Galaxy Vol 3 and Fast and Furious X, both released in May, have grossed approximately $80 million and $120 million, respectively, since their debuts.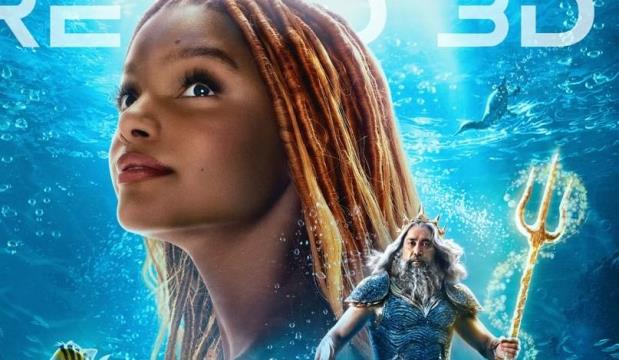 Little Mermaid latest Disney Flop in China
The failure of The Little Mermaid is only the latest illustration of how tough it has become for Hollywood to negotiate one of the world's largest and most lucrative theatrical film markets, which used to have an insatiable demand for American pictures.
China is extremely competitive since Chinese censors only allow a few dozen foreign films into the country each year. As of May, just 39 foreign films had been released in 2023, including 18 Hollywood titles. Unlike in previous decades, Hollywood now faces competition from a strong domestic film sector that creates its own blockbusters.
Studios are also faced with the option of accepting alterations to fulfill Chinese censors' demands or risk being blackballed from the market.
Sony notoriously revised the 2012 remake of Red Dawn in post-production to incorporate a North Korean invasion of the United States rather than a Chinese invasion, costing the company millions of dollars.
In 2016, a screenwriter for the Marvel action film Doctor Strange indicated that the character the Ancient One's origins had been changed from Tibetan to European in order to avoid upsetting China.
Spiderman: No Way Home, one of the highest-grossing pictures of all time, was denied a 2021 release in China as Marvel refused to edit the film's "patriotic" ending filmed at New York's Statue of Liberty, according to the news site Puck, costing the studio an estimated $170 million to $340 million in missed sales.
Angering Chinese filmgoers can have a knock-on impact on other films or stars, perhaps dampening Hollywood's zest for defying Chinese censors.
Push back from China
According to Chris Fenton, a former Hollywood executive and author of Feeding the Dragon: Inside the Trillion Dollar Dilemma Facing Hollywood, the NBA, and American Business, Disney's 1998 animated film Mulan was famously delayed in China due to the studio's backing of another film, Kundun, about the Dalai Lama.
"They blackball everyone involved in a particular film, including the studio involved," Fenton explained to Al Jazeera.
"Sometimes the blacklisting is only temporary, as with Sony following Red Dawn or Disney following Kundun." Sometimes it's nearly permanent, as with [Dalai Lama supporter] Richard Gere or possibly Brad Pitt – though we never know for sure if actors are banned or not. There is only evidence that the films in which they are involved are never approved."
Hollywood's recent push back against the trend will only be effective as long as the dollars and cents stack up, because China is simply too large a market to ignore, according to Fenton.
"Money drives doing the right thing or doing the wrong thing, mostly, but the good news is that doing the right thing can be more profitable now," he said.
Biden's DOJ Criminally Charges Former President Donald Trump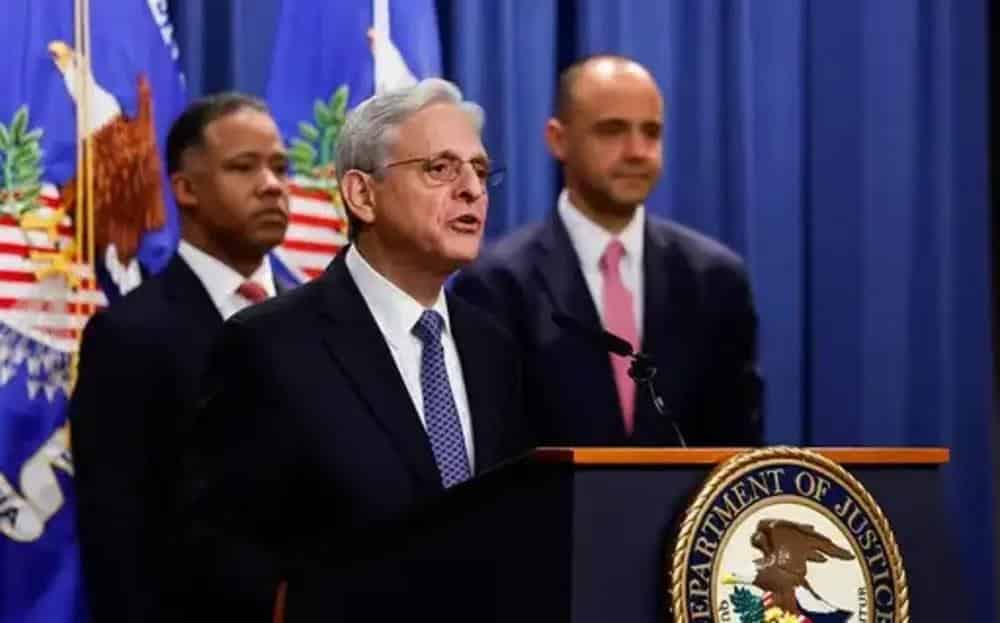 Former President Donald Trump has been charged with federal crimes as a result of Special Counsel Jack Smith's months-long investigation. Trump is charged with at least seven felony offences, including document tampering and obstruction of justice. He has been summoned to federal court in Miami on Tuesday.
Trump announced the indictment on his Truth Social social media site. According to sources, federal prosecutors told Trump's attorneys of the charge shortly before he publicized it.
Trump stated that he has "been summoned to appear at the Federal Courthouse in Miami on Tuesday, at 3 PM."
Trump has been indicted for the second time this year. Trump pleaded not guilty in April after Manhattan District Attorney Alvin Bragg charged him with 34 counts of falsifying business documents in the first degree.
Smith was appointed in November 2022 by Attorney General Merrick Garland to examine Trump's suspected inappropriate retention of secret records at his Mar-a-Lago estate.
Trump home raided
In February 2022, NARA informed Congress that Trump had taken 15 boxes of presidential records to his personal property in Florida. The 15 boxes were seized from Mar-a-Lago by NARA, who "identified items marked as classified national security information within the boxes." NARA sent the case to the Justice Department.
These boxes purportedly held "classified national security information," as well as official correspondence between Trump and foreign heads of state.
Among the classified materials seized by the FBI during the August raid were a letter from former President Obama to Trump, a letter from Kim Jong Un, a birthday dinner menu and a cocktail serviette.
Last year, Trump claimed that the National Archives did not "find" the records, but that they were "given, upon request." According to sources close to the former president, he was cooperating and there was "no need" for the raid.
The FBI inquiry "established that documents bearing classification markings, which appear to contain National Defence Information (NDI), were among the materials contained" in the 15 boxes Trump first gave over to the NARA, according to the affidavit.
"A preliminary triage of the documents with classification markings revealed the following approximate numbers: 184 unique documents bearing classification markings, including 67 documents marked CONFIDENTIAL, 92 documents marked SECRET, and 25 documents marked TOP SECRET," according to the affidavit.
According to the unsealed and heavily redacted affidavit used to justify the raid, the FBI stated that it had "probable cause to believe" that additional records containing classified information, including National Defence Information, would be discovered on the premises of the Mar-a-Lago home, in addition to what he had previously turned over to the NARA.
According to the property receipt from the FBI raid on August 8, 2022, agents took around 20 boxes of things from the premises, including one set of documents labelled "Various classified/TS/SCI documents," which refers to top secret/sensitive compartmented information.
Top secret papers
Records protected by that government classification level may contain human intelligence and information that, if exposed, could jeopardise relations between the United States and other countries, as well as the lives of intelligence operations abroad. However, the classification also includes national security material pertaining to the president of the United States' daily operations.
The property receipt also said that FBI agents collected four sets of top secret papers, three sets of secret documents, and three sets of confidential documents, however the document contains no information about any of those data.
The search was performed by the government in response to what it perceived to be a breach of federal laws: Gathering, transferring, or losing defence information is a violation of 18 USC 793; concealment, removal, or mutilation is a violation of 18 USC 2071; and destruction, alteration, or fabrication of data in federal investigations is a violation of 18 USC 1519.
The charge of "gathering, transmitting, or losing defence information" is a violation of the Espionage Act.
The charge follows the discovery of confidential materials in President Biden's office at the Penn Biden Centre last year. Those records came from his time as vice president during the Obama administration, as well as his stint in the United States Senate.
Investigation into the Capitol riot
Garland initially chose U.S. Attorney John Lausch to conduct an investigation into sensitive data discovered at the Penn Biden Centre. More classified data were discovered at Biden's Wilmington, Delaware residence in December, but the revelations were not made public until this year.
Garland later hired Special Counsel Robert Hur to investigate Biden's unlawful retention of confidential records. Hur took up the Department of Justice probe from Lausch.
Meanwhile, secret documents were discovered at the home of former Vice President Mike Pence in Indiana.
On January 6, 2021, Smith also took over the Justice Department's investigation into the Capitol riot. In that capacity, he investigated whether Trump or other officials hampered the peaceful transition of power following the 2020 presidential election, including the certification of the Electoral College result on that day.
The Biden White House did not respond to Fox News' request for comment.
Last Monday, Fox News reported that the Justice Department had completed its investigation and that Pence would not be indicted.
CNN Ousts CEO Chris Licht After A Brief, Tumultuous Tenure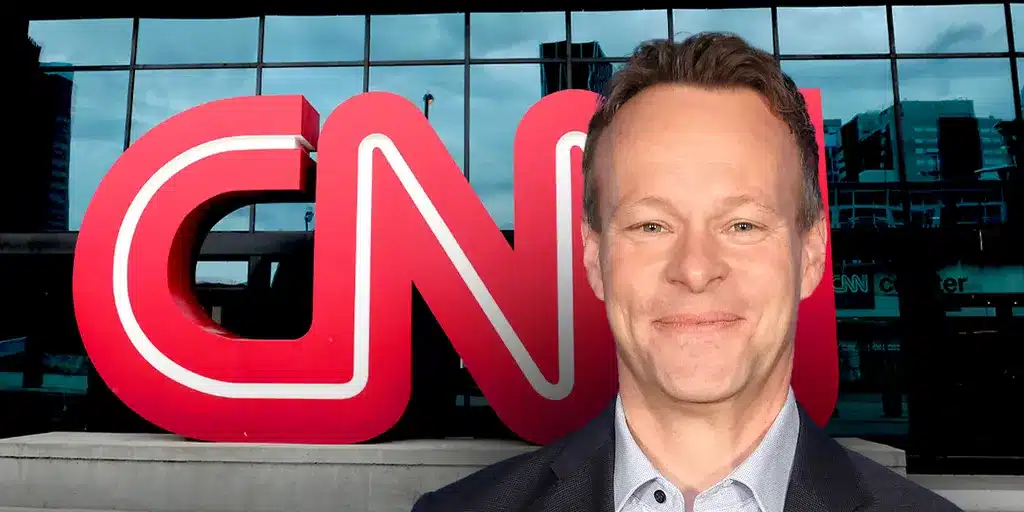 THE NEW YORK CNN fired Chief Executive Chris Licht, After a turbulent year in charge of the faltering news organization, culminating in a stinging magazine feature and the growing realization that he'd lost the trust of the network's journalists, CNN fired Chief Executive Chris Licht.
Just two days after Licht declared he would "fight like hell" to earn the respect of those around him, the change was revealed at CNN's editorial meeting on Wednesday morning.
In addition to appointing a four-person interim leadership team, Warner Bros. Discovery CEO David Zaslav announced during the editorial meeting that he would conduct a comprehensive search for Licht's replacement.
Republicans had grown increasingly wary of the network due to frequent attacks by the late President Donald Trump. Thus, Licht was mandated to try and make CNN more appealing to both sides of the country's political spectrum.
However, several network employees viewed Licht's call for change as a rejection of their prior efforts, and a live town hall interview with Trump last month generated strong opposition.
Don Lemon was fired from the network's morning show earlier this year after Licht tried to modernize it, but it was unsuccessful. Creating a new prime-time lineup was protracted, as Kaitlan Collins was only recently chosen to host the 9 p.m. hour, which has been without a permanent host since Chris Cuomo was let go in December 2021.

CNN fired Chief Executive Chris Licht.
Just over a year ago, Zaslav appointed Licht to succeed Jeff Zucker, a well-liked predecessor who had created shows like MSNBC's "Morning Joe," CBS' morning news program, and Stephen Colbert's late-night show. Zucker was let go for failing to disclose a mutually beneficial relationship with another CNN executive.
The position "was never going to be easy, especially at a time of great disruption and transformation," Zaslav wrote in a memo to CNN employees.
He remarked, "Chris put his heart and soul into it. It has been clear throughout his tenure that he has a great affection for journalism and this industry. Unfortunately, things did not turn out as we had intended, and in the end, I was responsible.

An inquiry for comment from Licht has yet to receive a response.
"Inside the Meltdown at CNN," a lengthy profile of Licht that appeared in Atlantic magazine on Friday, proved embarrassing and probably sealed his demise. Before he arrived, Licht criticized some of CNN's COVID coverage, which infuriated some journalists.
According to a Wall Street Journal piece published Tuesday night, Jake Tapper, Anderson Cooper, and Erin Burnett, three of CNN's top anchors, reportedly privately voiced their disapproval of Licht's management.
In the meantime, viewers were leaving. With 494,000 viewers in May, CNN's prime-time audience was down 16% from April and fell short of MSNBC, its nearest competitor in the news market.
Amy Entelis, Virginia Moseley, Eric Sherling, and David Leavy, four current CNN executives, were chosen by Zaslav to lead the network while a replacement is sought.
In the message, Zaslav stated, "We are in good hands, allowing us to take the time we need to run a thoughtful and thorough search for a new leader."
SOURCE – (AP)