Pressure Mounts on the US Fed as Inflation Worsens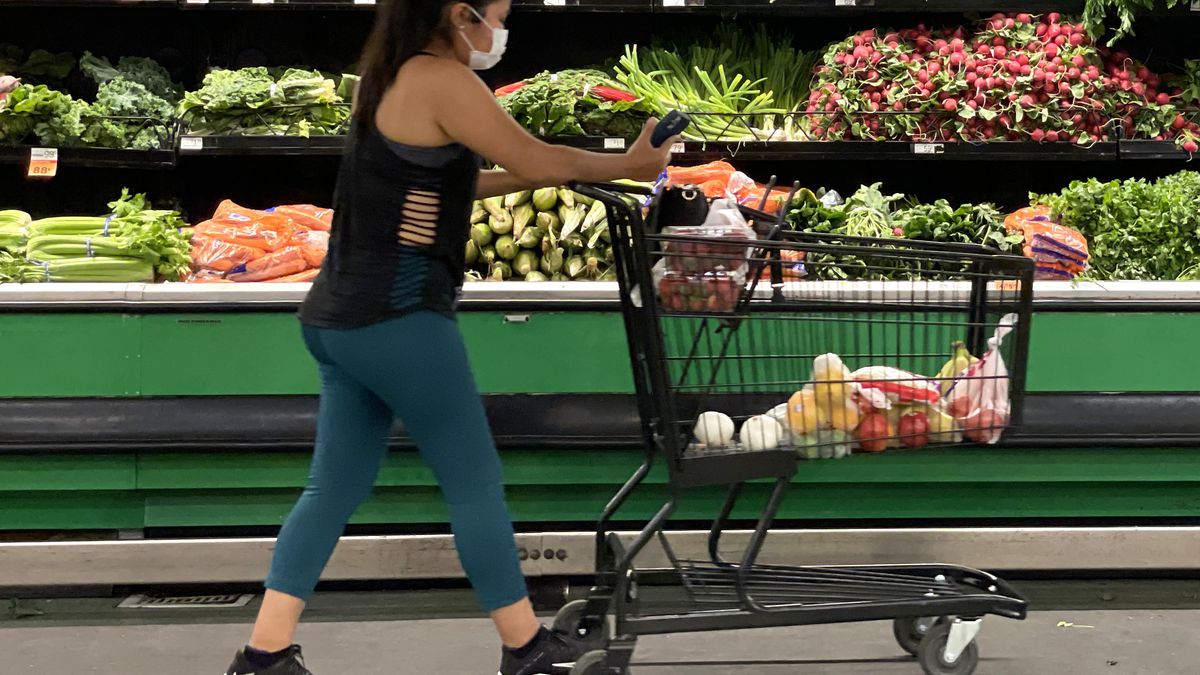 The cost of housing and other essentials increased pressure on American households in September, erasing wage gains and ensuring the Federal Reserve will continue to rapidly raise interest rates.
Excluding volatile food and energy expenses, consumer prices rose 6.6% in September compared to the same month a year prior – the quickest rate in four decades. And on a month-to-month basis, these "core" prices rose 0.6% for the second consecutive month, confounding forecasts for a decrease and indicating that the Fed's many rate hikes have yet to alleviate inflationary pressures. Typically, core prices provide a more accurate depiction of underlying price patterns.
The government announced Thursday in its monthly inflation report that prices grew 8.2% year-over-year in September, a modest decrease from August.
However, prices grew 0.4% from August to September, which was greater than the increase from July to August. Although lower gasoline contributed to a decline in the broadest measure of inflation, higher prices for food, medical care, and housing indicate widespread price pressures throughout the economy.
"We still see no evidence that inflation is decelerating," Deutsche Bank analyst Matthew Luzzetti said. To say nothing of the clear and persuasive evidence that the Fed is seeking.
In early trade, the stock market suffered a severe decline but recovered and went higher. The Dow Jones increased 560 points, or 1.9%, by midday.
The report released on Thursday represents the penultimate U.S. inflation figures before the midterm elections on November 8, following a campaign season in which rising prices increased public worry, with many Republicans blaming President Joe Biden and congressional Democrats.
In a Thursday speech in Los Angeles, President Biden acknowledged the pain inflation is causing many people, but he also said that the most recent figures indicate "some progress."
"The cost of living is squeezing Americans," the president stated. "It's been the case for years, so people don't need a report to inform them they're being squeezed. This daily struggle was crucial to my decision to run for president."
Despite significant price increases, September statistics revealed that prices fell last month for various tangible products, including clothing, used automobiles, furniture, and appliances.
A crucial factor is that supply chain bottlenecks have alleviated, and many large retailers, including Wal-Mart and Target, have discounted some items to clear out surplus inventory.
However, the price declines were not as dramatic as many economists had predicted, and they were more than offset by substantial price rises in services, such as health care, vehicle repair, and housing.
In September, housing costs increased by 0.8%, the highest increase in 32 years. The Fed's rate hikes have resulted in significantly higher mortgage rates — an average of about 7% for a 30-year fixed mortgage — which has prompted a decline in home sales and prices.
However, it will take time for falling home prices to influence the government's measure.
The cost of health insurance increased by 2.1% between August and September and more than 28% over the last year — a record annual increase. In September, the cost of auto repairs increased by 15% year-over-year, also a record high. Many automobile component supply lines are still interrupted.
According to Eric Winograd, U.S. economist at AB, the fundamental driver of inflation has shifted from goods prices to services. "Since wages primarily impact services inflation, taming inflation will need a significant contraction of the labour market."
Inflation in the services sector is also being driven by consistent consumer demand. Even if there are indications that lower-income Americans are reducing their spending, higher-income households continue to be prepared to spend on travel, restaurant meals, and services such as veterinary care.
This week, for example, Delta and American Airlines reported good revenue increases due to rising traveller demand. From August to September, airfare increased by 0.8%.
Service companies are rapidly increasing wages to recruit the labour force they require. These increased labour costs are frequently passed on to customers through higher prices.
Inflation has increased grocery bills, rentals, and utility rates, among other family expenses, generating challenges for many and spreading pessimism about the economy despite good job growth and record-low unemployment.
Kasondra Mathews is one of those experiencing pressure. Near Denver, 50-year-old Mathews has been working overtime as a nursing assistant to pay her rent and grocery expenditures. Over the past several years, her rent has climbed approximately 5% annually, reducing her budget for other purchases.
Mathews has found means for her daughter, a senior in high school who will soon be attending college, to apply to her selected institutions for free. She is also avoiding college visits to save money on transportation.
"We were unable to do college trips due to financial constraints," she explained. "I could not do the things you may like to do for your elderly loved one."
According to a recent study by The Associated Press-NORC Center for Public Affairs Research, Americans' financial outlook is becoming increasingly negative as the midterm elections approach. Up from 37% in March, almost 46% of Americans now regard their personal financial status as poor. This significant decline contrasts with the generally stable results throughout the pandemic.
The September inflation data ensure that the Fed will raise its main short-term rate by three-quarters of a percentage point for the fourth consecutive time when it meets in early November.
Since March, the Fed has already increased its benchmark short-term rate by three percentage points, the quickest pace of increases since the early 1980s. These hikes aim to increase the cost of borrowing for mortgages, auto loans, and business loans and reduce inflation by slowing the economy.
At their last meeting in late September, Fed officials estimated they would raise their benchmark rate to approximately 4.5% by the beginning of the next year, which would be the highest level in 14 years.
To combat what appears to be an entrenched bout of inflation, several economists believe that the Fed will need to raise interest rates even further. There is a risk that such increased borrowing costs might cause a recession.
According to the minutes of the Fed's most recent meeting, policymakers stated at the September meeting that inflation showed "no sign so far of abating."
The price of used automobiles decreased by 1.1% from August to September, the third consecutive dip. However, dealers have avoided passing on these losses to consumers, significantly increasing profits.
The vice chair of the Federal Reserve, Lael Brainard, remarked this week that merchants have likewise reported excellent profit margins, having hiked prices more than salaries.
"The recovery of retail (profit) margins to more typical levels could significantly aid in reducing inflationary pressures in certain consumer items," said Brainard.
Several major retailers have begun to reduce prices. However, it is unclear what impact this will have on inflation in the coming months. Walmart has announced that it will give hefty discounts on toys, home goods, electronics, and beauty products. This month, Target began promoting Christmas sales.
However, after increasing rates over the past 18 months, businesses are reluctant to change direction. Economists predict that prices for many goods will likely remain high until consumer demand slows more and forces more businesses to compete on price.
According to Eric Swanson, a former Fed economist who is now a professor at the University of California, Irvine, "there is a saying in economics that prices rise like rockets and fall like feathers." You're beginning to see this somewhat.
The Associated Press
Regulators Take Aim At AI To Protect Consumers And Workers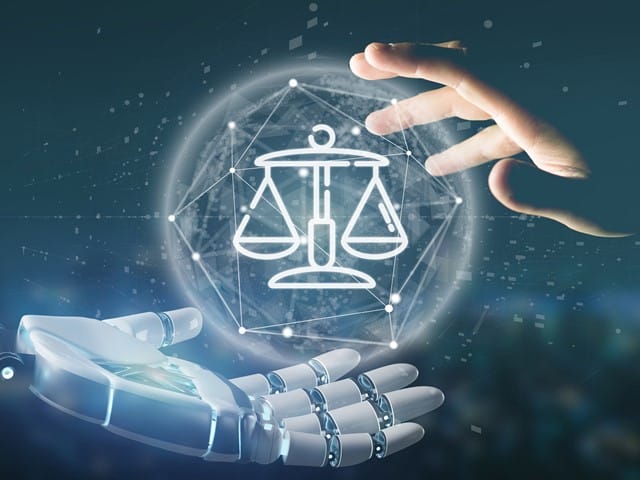 NEW YORK — The nation's finance authority has pledged to ensure that businesses comply with the Regulators law when utilizing artificial intelligence in light of rising concerns over increasingly capable AI systems like ChatGPT.
Automated systems and algorithms already heavily influence credit scores, loan conditions, bank account fees, and other monetary factors. Human resources, real estate, and working conditions are all impacted by AI.
According to Electronic Privacy Information Centre Senior Counsel Ben Winters Regulators, the federal agencies' joint statement on enforcement released last month was a good starting step.
However, "there's this narrative that AI is entirely unregulated, which is not really true," he argued. "What they're arguing is, 'Just because you utilise AI to make a judgement, it doesn't mean you're exempt from responsibility for the repercussions of that decision. This is how we feel about it. "We are watching.
The Consumer Financial Protection Bureau has issued fines to financial institutions in the past year for using new technology and flawed algorithms, leading to improper foreclosures, repossessions, and lost payments of homes, cars, and government benefits payments.

These enforcement proceedings are used as instances of how there will be no "AI exemptions" to consumer protection, according to regulators.
Director of the Consumer Financial Protection Bureau Rohit Chopra stated that the organization is "continuing to identify potentially illegal activity" and has "already started some work to continue to muscle up internally when it comes to bringing on board data scientists, technologists, and others to make sure we can confront these challenges."
The Consumer Financial Protection Bureau (CFPB) joins the Federal Trade Commission, the Equal Employment Opportunity Commission, the Department of Justice, and others in claiming they are allocating resources and personnel to target emerging technologies and expose their potentially detrimental effects on consumers.
Chopra emphasized the importance of organizations understanding the decision-making process of their AI systems before implementing them. "In other cases, we are looking at how the use of all this data complies with our fair lending laws and Regulators."
Financial institutions are required to report reasons for negative credit decisions by law, per the Fair Credit Regulators Act and the Equal Credit Opportunity Act, for instance. Decisions about housing and work are also subject to these rules. Regulators have warned against using AI systems whose decision-making processes are too complex to explain.
Chopra speculated, "I think there was a sense that, 'Oh, let's just give it to the robots and there will be no more discrimination,'" I think what we've learned is that that's not the case. The data itself may contain inherent biases.

Regulators have warned against using AI systems whose decision-making processes are too complex to explain.
Chair of the Equal Employment Opportunity Commission (EEOC) Charlotte Burrows has pledged enforcement action against artificial intelligence (AI) Regulators recruiting technology that discriminates against people with disabilities and so-called "bossware" that illegally monitors employees.
Burrows also discussed the potential for algorithms to dictate illegal working conditions and hours to people.
She then added, "You need a break if you have a disability or perhaps you're pregnant." The algorithm only sometimes accounts for that kind of modification. Those are the sorts of things we're taking a careful look at… The underlying message here is that laws still apply, and we have resources to enforce them; I don't want anyone to misunderstand that just because technology is changing.
At a conference earlier this month, OpenAI's top lawyer advocated for an industry-led approach to regulation.
OpenAI's general counsel, Jason Kwon, recently spoke at a technology summit in Washington, DC, held by software industry group BSA. Industry standards and a consensus on them would be a good place to start. More debate is warranted about whether these should be mandated and how often they should be revised.
At a conference earlier this month, OpenAI's top lawyer advocated for an industry-led approach to regulation.
The CEO of OpenAI, the company responsible for creating ChatGPT, Sam Altman, recently stated that government action "will be critical to mitigate the risks of increasingly powerful" AI systems and advocated for establishing a U.S. or global body to license and regulate the technology.
Altman and other tech CEOs were invited to the White House this month to confront tough questions about the consequences of these tools, even though there is no indication that Congress would draught sweeping new AI legislation like European politicians are doing.
As they have in the past with new consumer financial products and technologies, the agencies could do more to study and publish information on the relevant AI markets, how the industry is working, who the biggest players are, and how the information collected is being used, according to Winters of the Electronic Privacy Information Centre.
He said that "Buy Now, Pay Later" businesses had been dealt with effectively by the Consumer Financial Protection Bureau. "The AI ecosystem has a great deal of undiscovered territory. Putting that knowledge out there would help.
SOURCE – (AP)
As Elizabeth Holmes Heads To Prison For Fraud, Many Puzzle Over Her Motives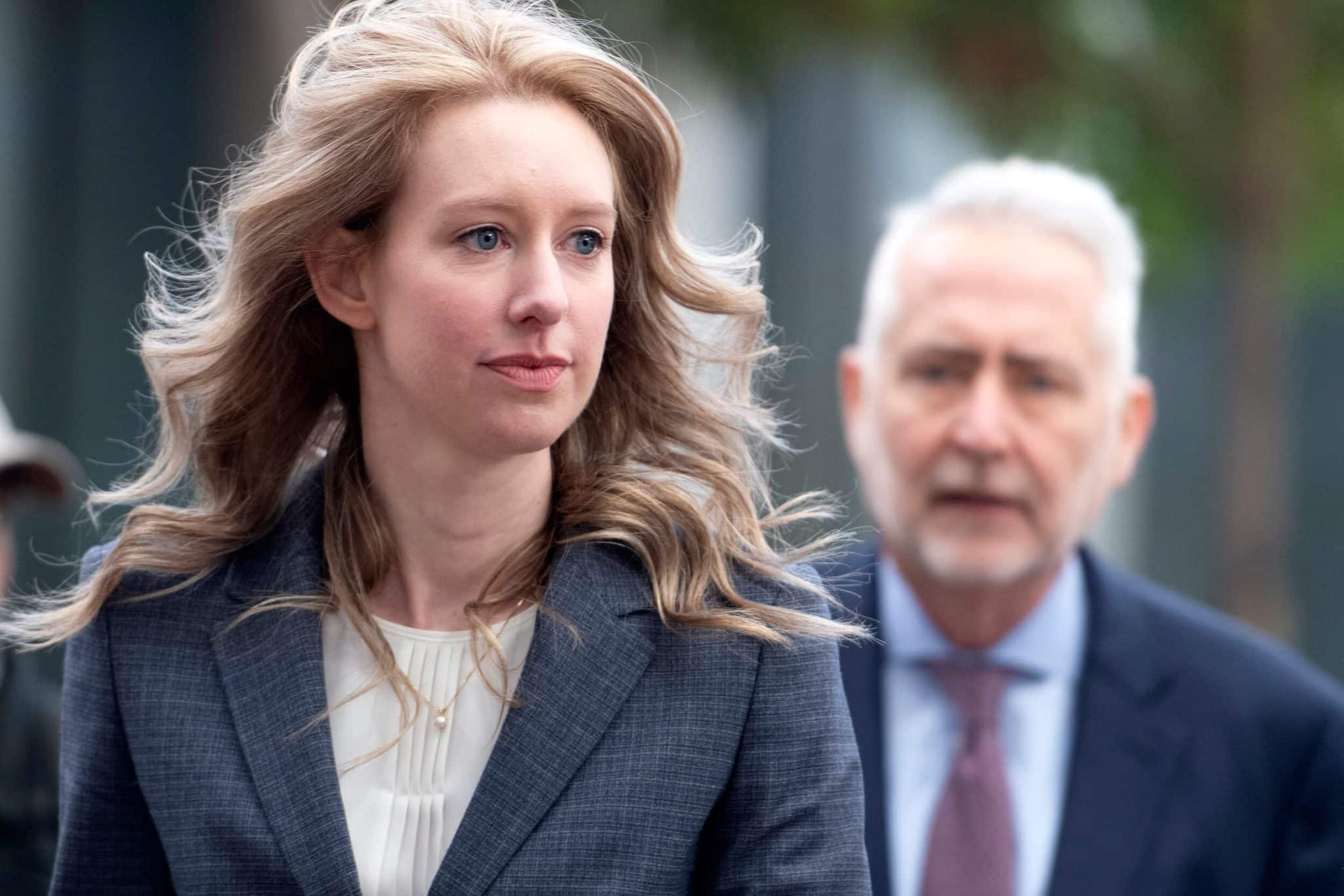 SAN JOSE, Calif. The criminal prosecution that exposed the blood-testing scam at the heart of Elizabeth Holmes' Theranos firm is entering its final phase as Holmes prepares to report to prison next week.
The 11-year sentence is just dessert for the starry-eyed lady who rose to the top of Silicon Valley's business world despite the "tech bro" culture's bias towards women, only to be revealed as a phony. Along the process, Holmes became symbolic of the obnoxious boasting that permeates the startup community.
The federal judge who oversaw her trial seems perplexed by the numerous unanswered issues regarding her motivations. And Holmes' supporters keep asking if the sentence is proportional to the crime.
She was convicted of fraud and conspiracy at the young age of 39, and it seems likely that she will be known as Silicon Valley's Icarus.
Some of her supporters believe federal prosecutors unfairly singled her out in their pursuit of bringing down a prominent practitioner of fake-it-til-you-make-it, the tech industry's brand of self-promotion that sometimes veers into exaggeration and blatant lies to raise money.
On May 30, Holmes will begin serving the sentence that will force her to spend time away from her two children, a son whose birth in July 2021 delayed the start of her trial and a 3-month-old girl conceived after her conviction.
Bryan, Texas, is around 100 miles (160 km) northwest of her hometown of Houston and is where she is slated to serve her time. The judge who condemned Holmes suggested the prison, but the location where she would be housed has yet to be made public.
Many people think she is dishonest and should go to jail for selling a device that, she said, could detect hundreds of diseases and other health problems with just a few drops of blood collected from a finger prick.

The criminal prosecution that exposed the blood-testing scam at the heart of Elizabeth Holmes' Theranos firm is entering its final phase.
The technique was less effective than advertised. Instead, the results of Theranos's tests were extremely unreliable, potentially jeopardizing patients' lives, which is why she should be charged.
Holmes had secured over $1 billion from several sophisticated investors, including Oracle co-founder Larry Ellison and media magnate Rupert Murdoch before those lies were exposed in a series of blockbuster articles in The Wall Street Journal beginning in October 2015. She was convicted of fraud and had to pay $452 million in compensation because of the victims she defrauded.
At one time, Holmes' Theranos investment made her a paper billionaire worth $4.5 billion. She never sold any of her shares in the company, but the trial evidence showed that she enjoyed the perks that came with her newfound celebrity and money. She and her children's father, William "Billy" Evans, even resided in a mansion in Silicon Valley while the trial was going on.
Trial evidence recording Holmes' efforts to prevent the Journal's research from being published lent credence to the allegation that she was running an extensive fraud. John Carreyrou, the reporter who broke the blockbuster story, attended the trial because of the pressure from the campaign. He sat directly in front of Holmes as she testified.
Holmes approved surveillance aimed at intimidating employees who uncovered the vulnerabilities in Theranos' blood testing system. Tyler Shultz, the grandson of former Secretary of State George Shultz, was one of the whistleblowers Holmes met and persuaded to join the Theranos board.
Alex Shultz revealed at his daughter's sentencing that Tyler Shultz slept with a knife beneath his pillow because he was terrified of Holmes' attempts to silence him.
Holmes' defenders insist she never intended any harm and was made a scapegoat by the FBI and DOJ. They claim she is just as guilty of using hyperbolic advertising as Elon Musk, another prominent tech entrepreneur who has constantly exaggerated the capabilities of Tesla's self-driving cars.
Some have argued that Holmes was treated unfairly because she was a woman and because her trial transformed her into a modern-day Hester Prynne, the protagonist of the 1850 classic "The Scarlet Letter."
Throughout seven days of often compelling testimony in her defense, Holmes doggedly maintained her innocence, causing thousands to queue shortly after midnight to acquire one of the few dozen seats in the San Jose courtroom.

The criminal prosecution that exposed the blood-testing scam at the heart of Elizabeth Holmes' Theranos firm is entering its final phase.
While attending Stanford University, Holmes was the victim of sexual assault, an experience she had never fully recovered. She said that her former lover and Theranos conspirator, Ramesh "Sunny" Balwani, had subjected her to a cycle of emotional and sexual abuse and that his oppressive control had clouded her judgment.
Jeffrey Coopersmith, Balwani's attorney, refuted the claims during the trial. Coopersmith attempted, but failed, to portray his client, Balwani, as Holmes' pawn in the later trial.
Balwani, 57, was found guilty of fraud and conspiracy and is currently serving nearly 13 years in prison.
U.S. District Judge Edward Davila seemed as perplexed as the rest of us when it came time to sentence the pregnant Holmes in November.
"This is a fraud case where an exciting venture went forward with great expectations and hope, only to have them dashed by untruth, misrepresentations, hubris, and plain lies," Davila bemoaned as Holmes stood before him. "I suppose we step back and look at this, and we think, what is the pathology of fraud?"
The judge also recalled when Silicon Valley was primarily orchards planted by immigrants. That was before Palo Alto, where Theranos is headquartered, gave way to the tech boom in the late 1930s, when William Hewlett and David Packard launched the corporation that would bear their names in a one-car garage.
You'll remember the incredible innovation of those two men in that modest garage," Davila told the attentive courtroom. "No flashy cars or opulent lifestyle, just a commitment to doing good, honest work for the benefit of others. And that, I can only hope, will be Silicon Valley's lasting legacy and standard operating procedure.
SOURCE – (AP)
Hugh Grant's Lawsuit Alleging Illegal Snooping By The Sun Tabloid Cleared For Trial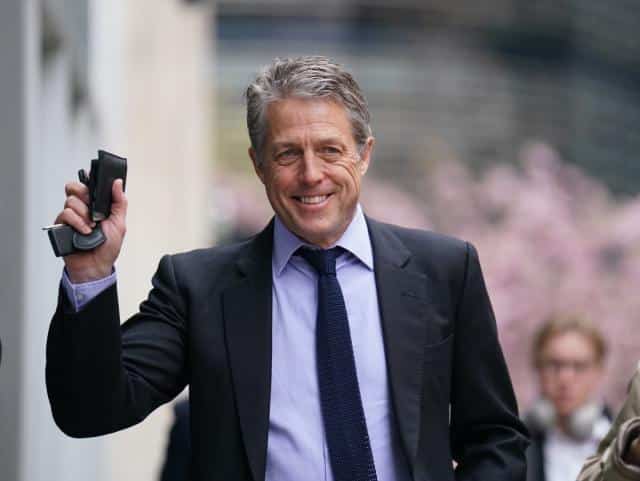 BRITAIN  — LONDON Actor Hugh Grant filed suit against the publisher of The Sun tabloid on Friday, claiming that the tabloid's hired journalists and investigators had illegally snooped on him.
According to Justice Timothy Fancourt, a trial will have to decide if News Group Newspapers, owned by Rupert Murdoch, illegally tapped Grant's home phone, bugged his car, and broke into his house to acquire information.
These claims, Fancourt ruled, "would establish very serious, deliberate wrongdoing at NGN, conducted on an institutional basis, on a huge scale, if true." The trial is scheduled to begin in January 2024. "Of particular relevance…, they would also establish a concerted effort to conceal the wrongdoing by hiding and destroying relevant documentary evidence, repeated public denials, lies to regulators and authorities, and unwarranted threats to those who dared to make allegations or notify intended claims against The Sun."
News Group said at a hearing last month that Grant and Prince Harry's claims of illegal information collecting should be dismissed since they were filed more than six years late.
Since the court wants to hear more in a hearing in July about Harry's allegations that he was blocked from bringing his phone hacking claims much sooner because of a "secret agreement" between Buckingham Palace and News Group officials, the judgment did not address the Duke of Sussex's case.
The judge dismissed the actor Grant's claims of phone hacking because, had he been aware of the voicemail interception issue, he might have brought such a claim much sooner. Grant has been a prominent member of the Hacked Off press reform organization.

Actor Hugh Grant filed suit against the publisher of The Sun tabloid on Friday.
Grant previously settled on a phone hacking case with the erstwhile News of the World, now part of News Group. During the height of the hacking scandal in 2011, the tabloid was shut down after it was revealed that it had hacked into the voicemails of a murdered girl and those of famous people, professional athletes, politicians, and even the royal family.
News Group has said there was no improper data collection from The Sun.
Even though the actor said he didn't find out about the phone tapping, bugging, and burglary charges until 2021, the judge ruled that the case could move forward because of these claims.
Grant said that besides hacking his phone and tapping his landline, Burrows knew that The Sun staff had broken into his home and that a tracking device had been installed in his vehicle. "This is mind-boggling to me."
Grant claimed he would never know for sure who broke into his flat on the fourth floor back in 2011. There was evidence of a struggle within, including a door pried off its hinges, but no missing items. After only two days, The Sun published an article about the home's interior and the "signs of a domestic row."
After the phone hacking litigation against News of the World concluded, Prince Harry claimed last month that the royal family settled their disputes with News Group out of court. He claimed his late grandmother, Queen Elizabeth II, had agreed to prevent the royal family from testifying in court. An apology, he argued, was necessary to seal the deal.
According to court documents, Harry filed an action in 2019 against his father's (now King Charles III) wishes because he was fed up with the lack of progress on the settlement. After filing a lawsuit against News Group for allegedly hacking phones, he said his brother, Prince William, the heir to the throne, received a "huge" compensation.

Actor Hugh Grant filed suit against the publisher of The Sun tabloid on Friday.
To clarify, NGN says there was no "secret agreement." The palace has addressed neither that nor William's purported compromise in their responses to inquiries.
On Friday, a News Group representative issued a statement expressing the company's satisfaction with the court's decision to dismiss Grant's phone hacking claims.
An excerpt from the statement reads, "NGN strongly denies the various historical allegations of unlawful information-gathering contained in what is left of Mr. Grant's claim."
Harry sued three British tabloid publishers, including News Group, for phone hacking.
A lawyer for Harry and three others are testifying against the Daily Mirror's publisher at Fancourt for suspected illegal information collecting dating back to the 1990s. Next month, Harry is scheduled to testify in court.
Cases filed by Duke Elton John, actor/model Elizabeth Hurley, and others against the publisher of the Daily Mail are currently being reviewed by a different court to determine whether or not they should proceed to trial.
SOURCE – (AP)