Prince Harry Accuses Camilla of 'Dangerous' Media Leaks
As he promotes a new book detailing his life behind palace walls, Prince Harry accuses his the queen consort, Camilla, of leaking private conversations to the media to boost her reputation.
In interviews aired Sunday and Monday, Prince Harry accused members of his family of "getting into bed with the devil" to gain favorable new tabloid coverage, singling out Camilla's efforts to repair her image with the British people following her long-running affair with his father, now King Charles III.
"Because of the connections Camilla forged within the British press, she became dangerous," he told CBS. "On both sides, there was an open willingness to exchange information. And with a Royal family built on hierarchy, and her on her way to being queen consort, there were bound to be people or bodies on the street."
Harry appeared on ITV in the United Kingdom, CBS "60 Minutes," and Good Morning America to promote his new book "Spare," which will be widely released on Tuesday. Some bookshops in the United Kingdom plan to open at midnight to meet the demand for the highly anticipated memoir, which has sparked outrage with reports that it contains details of bitter family resentments, as well as Harry and his wife Meghan's decision to leave their royal roles and relocate to California.
In the interviews, Harry repeatedly blamed the media for the couple's problems, also known as the Duke and Duchess of Sussex, claiming that the coverage contributed to their rift with his brother, Prince William, and his wife, Kate.
"They were always pitting us against each other," he explained to Good Morning America. "They pit Kate and Meghan up against one another."
Prince Harry's legal battles
Harry was also unafraid of launching legal battles against some members of the British media. While his father believes taking on the press is "probably a suicide mission," Harry describes changing the media landscape in the UK as "my life's work."
However, Harry has continued to criticize the royal family.
He reiterated his claim that the royal family was "concerned" about the skin color of his unborn child after he married biracial American actress Meghan Markle. Harry and Meghan first mentioned the incident in a 2021 interview with Oprah Winfrey, but they have yet to identify the family member who expressed concern.
Harry insisted his family was not racist but that the incident demonstrated unconscious bias. Before meeting Meghan, the prince admitted to CBS that he was "probably bigoted" and that the royal family, which is held to a higher moral standard, needed to "learn and grow" to be "part of the solution rather than part of the problem."
"Otherwise, unconscious bias becomes racism," Harry explained to ITV.
"Spare" delves into Harry's grief over his mother's death in 1997, as well as his long-simmering resentment at being the royal "spare," overshadowed by the "heir" — older brother William. He describes an argument and a physical altercation with William, how he lost his virginity, and his use of cocaine and cannabis.
He also claims to have killed 25 Taliban fighters while serving as an Apache helicopter pilot in Afghanistan, which has sparked outrage from both the Taliban and British military veterans.
Camilla the third person
Camilla's allegations are especially sensitive because of her role in the dissolution of Charles' marriage to the late Princess Diana, William and Harry's mother.
Diana once referred to Camilla, who had a long-running affair with Charles, as the "third person" in their marriage. While many public members initially shunned Camilla, she has won fans by participating in various charitable activities and is credited with making Charles appear less stuffy and more in touch with modern Britain.
"I had complex feelings about gaining a stepparent who, I believed, had recently sacrificed me on her PR altar," Harry writes about his father's 2005 wedding to Camilla. Nonetheless, he claims he wanted his father to be happy. "In a strange way, I wanted Camilla to be happy. Maybe if she were happy, she'd be less dangerous?"
"Spare" is the latest in a series of public statements made by Harry and Meghan since they left the royal family and relocated to California in 2020, citing what they saw as the media's racism toward Meghan and a lack of support from the palace. It comes after Winfrey's interview and a six-part Netflix series that debuted last month.
Harry, 38, describes the couple's acrimonious split from the royal family in the ghostwritten memoir after their request for a part-time royal role was denied.
The television interviews will almost certainly increase the pressure on the royal family. In addition, Harry will appear on "The Late Show with Stephen Colbert."
Royal family officials have not commented on any of the allegations, but allies have reacted anonymously.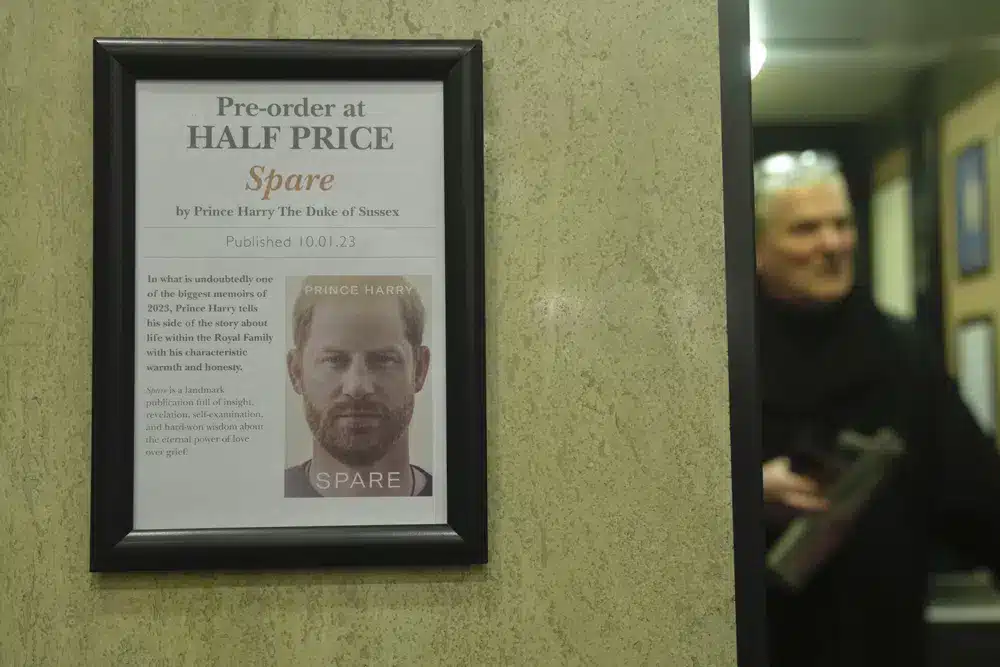 Spin and distortion
Prince Harry defended the memoir, calling it his attempt to "own my story" after years of "spin and distortion" by others. In an interview with "60 Minutes," Harry denied that his book was intended to harm his family.
According to Omid Scobie, co-author of "Finding Freedom," the new book about the Duke and Duchess of Sussex, Harry is providing the public with a look behind the palace walls they have long desired.
"Of course, there are some drawbacks for those who have been a part of Prince Harry's journey," Scobie told the BBC. "We heard some shocking confessions and stories about members of the royal family, especially Camilla and her relationship with the press."
While Harry hasn't spoken with his father or brother in a long time, he hopes to reconcile with them. However, he told ITV that "the ball is in their court."
"They have shown no willingness to reconcile," he said.
While the saga is damaging to the royal family, it may not be as damaging as people believe and will provide a forum for the global audience to discuss difficult issues such as misogyny and racism, according to Boston University professor Arianne Chernock, an expert in modern British history.
But she was wary of doomsayers who claimed the monarchy was in trouble. After all, the institution has been around for over 1,000 years.
"This is an important part of the royal family's history," she said. "Scandal is the exception, not the rule."
THAILAND: Rescue Dig Saves Toddler Trapped In Well For One Night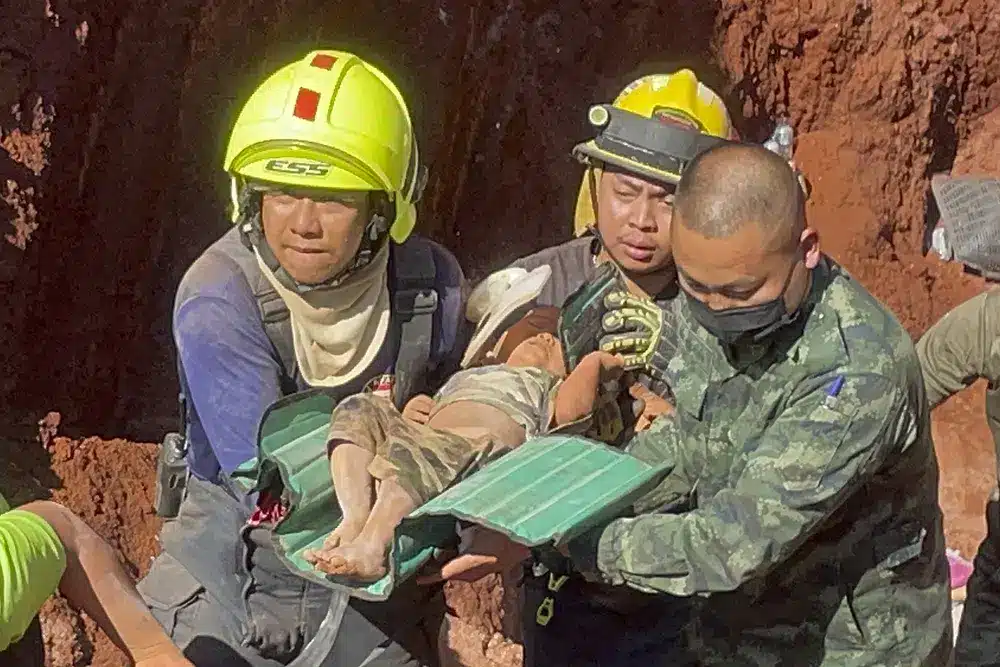 BANGKOK, Thailand — A 19-month-old girl fell into a dry artesian well shaft at a cassava farm in northern Thailand 18 hours before she was saved. It took rescuers all night to get her out.
Rescuers clapped and cheered as the toddler, the daughter of Myanmar migrant workers, was pulled from the 15-meter (49-foot)-deep well shaft and placed on a stretcher that carried her to an ambulance waiting nearby.
"You guys did an excellent job. "We did it!" exclaimed one rescuer as his colleagues wept and hugged each other in Tak province's Phop Phra district.
While her parents were working at the plantation, the child fell into the hole late Monday afternoon.

Rescuers In Thailand Were On The Scene Quickly
The deep pit, dug by the landowner to be an artesian well, was left uncovered after it failed to reach groundwater, according to Phop Phra district chief Sanya Phetset on Tuesday.
According to local media, the first rescuers on the scene shouted down the hole and heard the child cry back. After lowering a camera into the hole to assess the situation, a tube was snaked to provide oxygen.
Using backhoes and other excavation tools, rescuers dug a 30-centimeter-wide trench alongside the pit overnight.

The Child Is Now Safe And Sound
"At first, it appeared to be a simple operation because it appeared to be loose dirt, but once we started digging, we discovered rock, which made it difficult because excavators cannot dig through it," Sanya explained.
He explained that the operation was risky because the digging could collapse the well's sides onto the child.
After being carried to safety, the toddler was immediately taken to Phop Phra Hospital in Thailand.
"She is now safe. "She's a little tired, but nothing serious," Sanya explained.
SOURCE – (AP)
Pope Francis Clarifies his Remarks on Homosexuality and Sin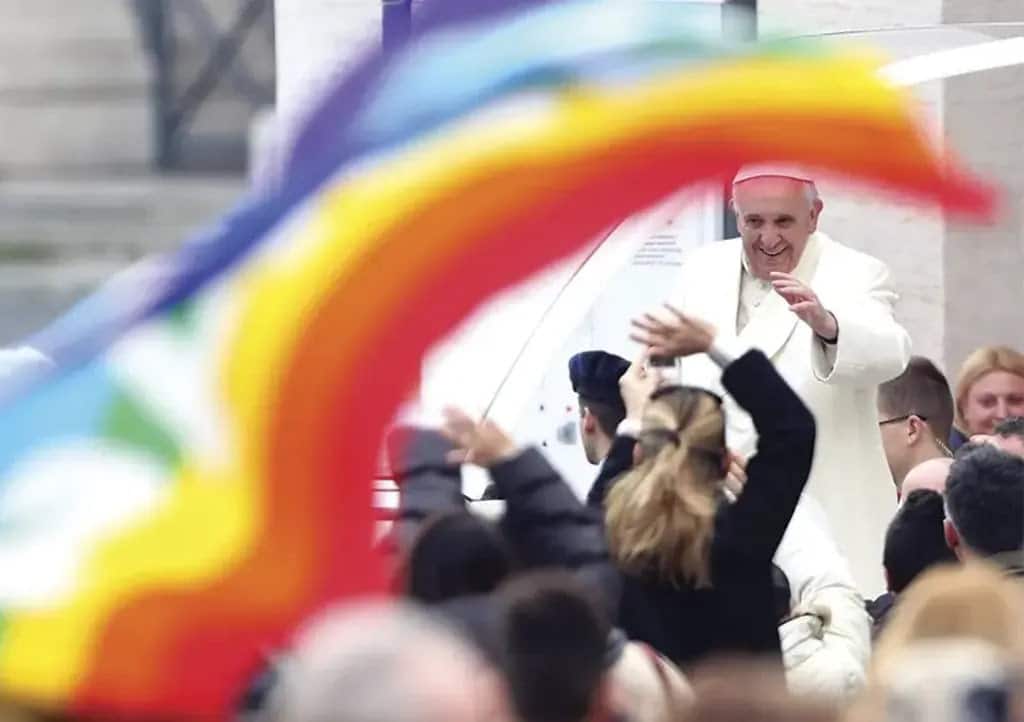 Pope Francis has clarified his recent remarks about homosexuality and sin, stating that he was referring to official Catholic moral teaching, which states that any sexual act other than marriage is a sin.
In a Friday note, Francis emphasized that even black-and-white teaching is subject to circumstances that may eliminate the sin.
Francis made the remarks in an interview with The Associated Press on January 24, stating that laws criminalizing homosexuality are "unjust" and that "being homosexual is not a crime."
As he often does, Francis then imagined a conversation with someone who brought up the issue of the church's official teaching, which states that homosexual acts are sinful or "intrinsically disordered."
"All right, but first, let's distinguish between a sin and a crime," Francis said in the fictitious conversation. "It is also a sin not to be charitable to one another."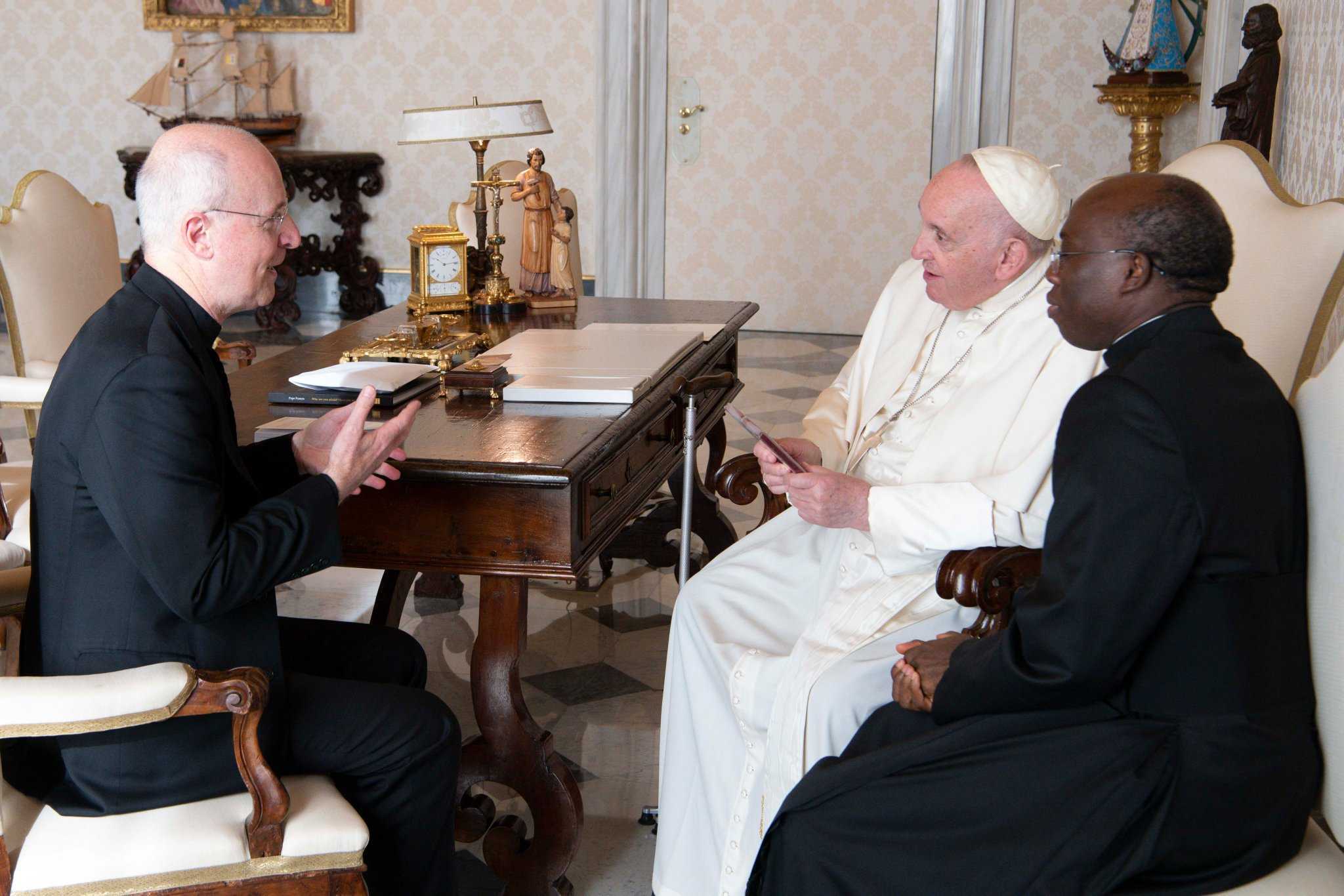 Pope asked for Clarification.
LGBTQ advocates hailed his comments calling for decriminalizing homosexuality as a watershed moment that would help end harassment and violence against LGBTQ people. However, his use of the word "sin" raised questions about whether he believed that simply being gay was a sin in and of itself.
The Reverand James Martin, an American priest who runs the Outreach ministry for LGBTQ Catholics in the United States, asked Francis for clarification and published the pope's handwritten response late Friday on the Outreach website.
In his note, Francis reiterated that homosexuality "is not a crime" and that he was trying "to emphasize that criminalization is neither good nor just."
"When I said it is a sin, I was simply referring to Catholic moral teaching, which states that every sexual act other than marriage is a sin," Francis wrote in Spanish, emphasizing the final phrase.
However, in a nod to his case-by-case approach to pastoral ministry, Francis noted that even teaching is subject to the circumstances, "which may decrease or eliminate the fault."
Sex is a Sin, as is Any Sexual Act
He admitted he could have been more specific in his comments to the AP. However, he stated that he was using "natural and conversational language" in the interview, which did not necessitate precise definitions.
"As you can see, I was generally repeating something. 'Sex is a sin, as is any sexual act outside of the bonds of holy marriage,' I should have said. This is to speak of 'the matter' of sexual sin, but we all know that Catholic morality considers not only the matter but also freedom and intention, and this for all types of sin," he said.
According to Human Dignity Trust, which works to end such laws, 67 countries or jurisdictions worldwide criminalize same-sex sexual activity, 11 of which can or do impose the death penalty. According to experts, even when laws are not enforced, they contribute to harassment, stigma, and violence against LGBTQ people.
According to Catholic teaching, marriage is a lifelong bond between a man and a woman. It restricts intercourse with married couples and prohibits artificial contraception.
During his decade-long pontificate, Francis has upheld that teaching while prioritizing outreach to LGBTQ people.
Pope Francis has emphasized a more merciful approach to applying church doctrine, preferring to accompany rather than judge people.
US General Tells His Officers to Prepare for War with China in 2025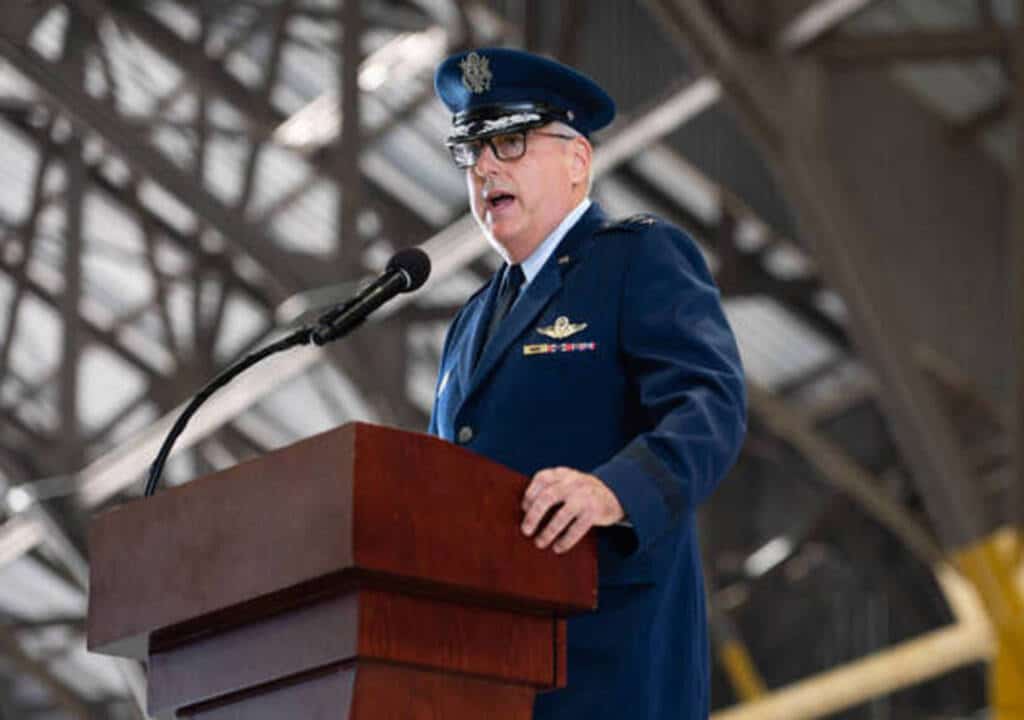 In an internal memo, a four-star general in the United States Air Force stated that the US and China risk going to war in two years and advised officers under his command to prepare, including with target practice.
According to NBC, General Mike Minihan, head of the Air Force's Air Mobility Command, believes the fight will take place in 2025 but hopes he is wrong. He claimed that presidential elections in the United States and Taiwan in 2024 would allow China to take action against Taiwan.
According to NBC, a Defense Department official stated that the remarks do not represent the Pentagon's position on China. According to an Air Mobility Command spokesperson, the memo is part of the command's effort to prepare for conflict if deterrence fails.
The administration of President Joe Biden has repeatedly expressed concern about China's military buildup and what the US perceives to be a more aggressive Chinese stance toward Taiwan.
According to the administration's national security strategy, China is the only US competitor "with the intent to reshape the international order and, increasingly, the economic, diplomatic, military, and technological power to do so."
China has slammed the latest US defense spending bill, which allows up to $10 billion in weapons sales to Taiwan, for exaggerating the China threat and meddling in its internal affairs.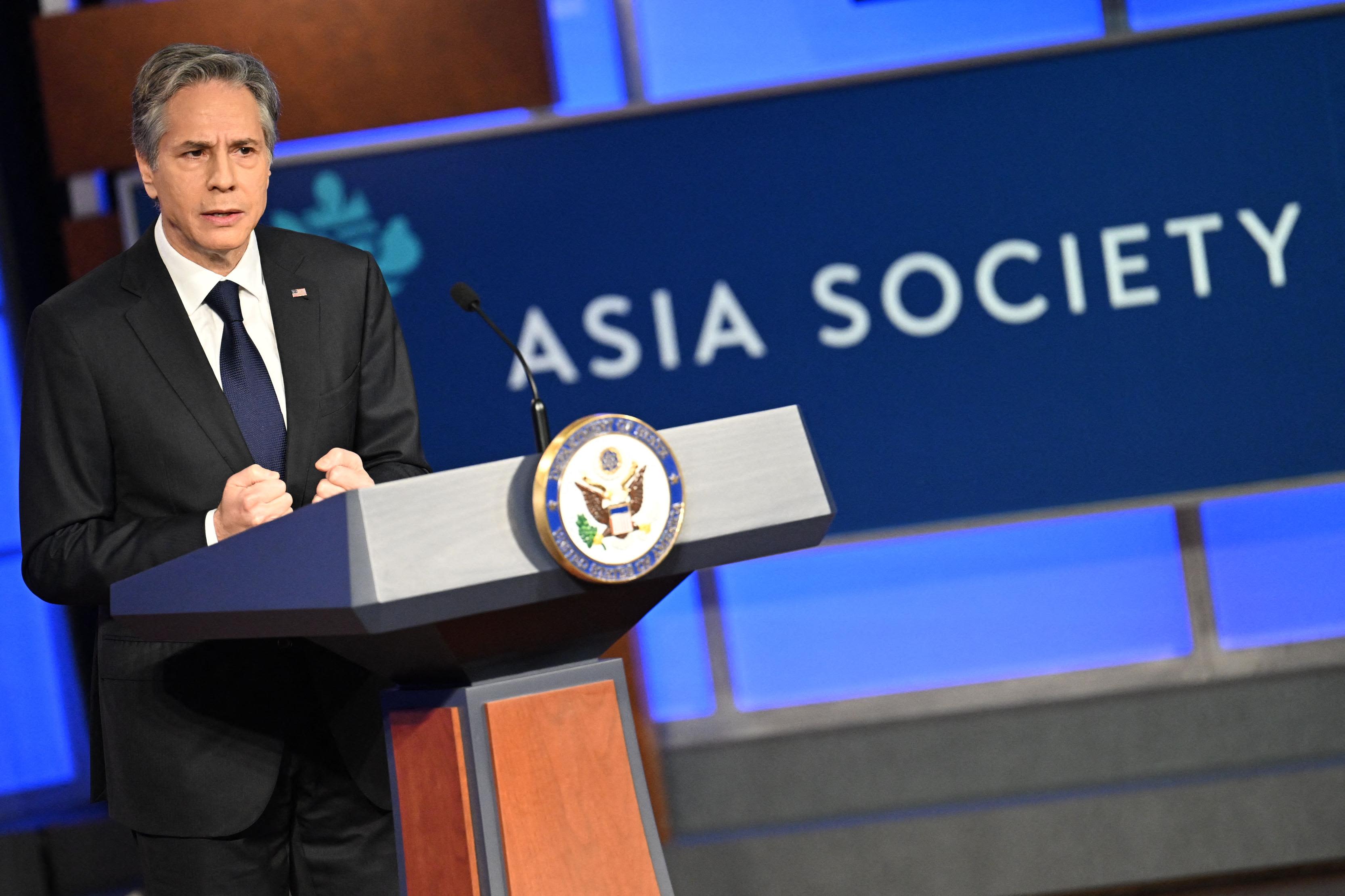 Blinken Conerned Over Taiwan and China
Meanwhile, US Secretary of State Antony Blinken expressed concern about Beijing's intentions regarding Taiwan as he prepares for a rare visit to Beijing, China.
When asked if the temperature had cooled with China during a visit to the University of Chicago, Blinken replied, "I think so because when you're talking and engaging, it tends to have that effect."
"The rest of the world anticipates that we will manage this relationship responsibly. "They understand that how we manage it will also impact them," he said.
According to Taipei Times, Blinken will visit Beijing from February 5 to 6, marking the first US secretary of state visit to the rising Asian power since October 2018.
The trip was decided after US President Joe Biden and Chinese President Xi Jinping () met in November in Bali, Indonesia, to discuss wide-ranging disagreements between the world's two largest economies.
Blinken, on the other hand, expressed concern about Taiwan, citing Beijing's growing efforts to isolate the country and major military exercises conducted near it in August.
"What we've seen over the last few years is, I believe, China deciding that it was no longer comfortable with the status quo, a status quo that had prevailed for decades and had been successful in terms of our countries' relationship and managing what a difficult situation is," he said.
"What we say to China is that — they say this is a sovereign issue for us; we respond that this is an interest to the United States and countries all over the world," Blinken said, referring to Taiwan's dominance in semiconductors, which is critical to the global economy.
Any disruption of peace and stability across the Taiwan Strait would be disastrous for the global economy, he said, adding that 50 percent of container ships operating around the world pass through the Taiwan Strait and that Taiwan manufactures 70 percent of higher-end computer chips.
Blinken was in Chicago for a trip that included a stop at the city's historic Ukrainian community to discuss the response to Russia's invasion.
By: Geoff Thomas
China Records 1st Population Drop In Decades As Births Fall