Teenager Shoots and Kills 5 in Raleigh, North Carolina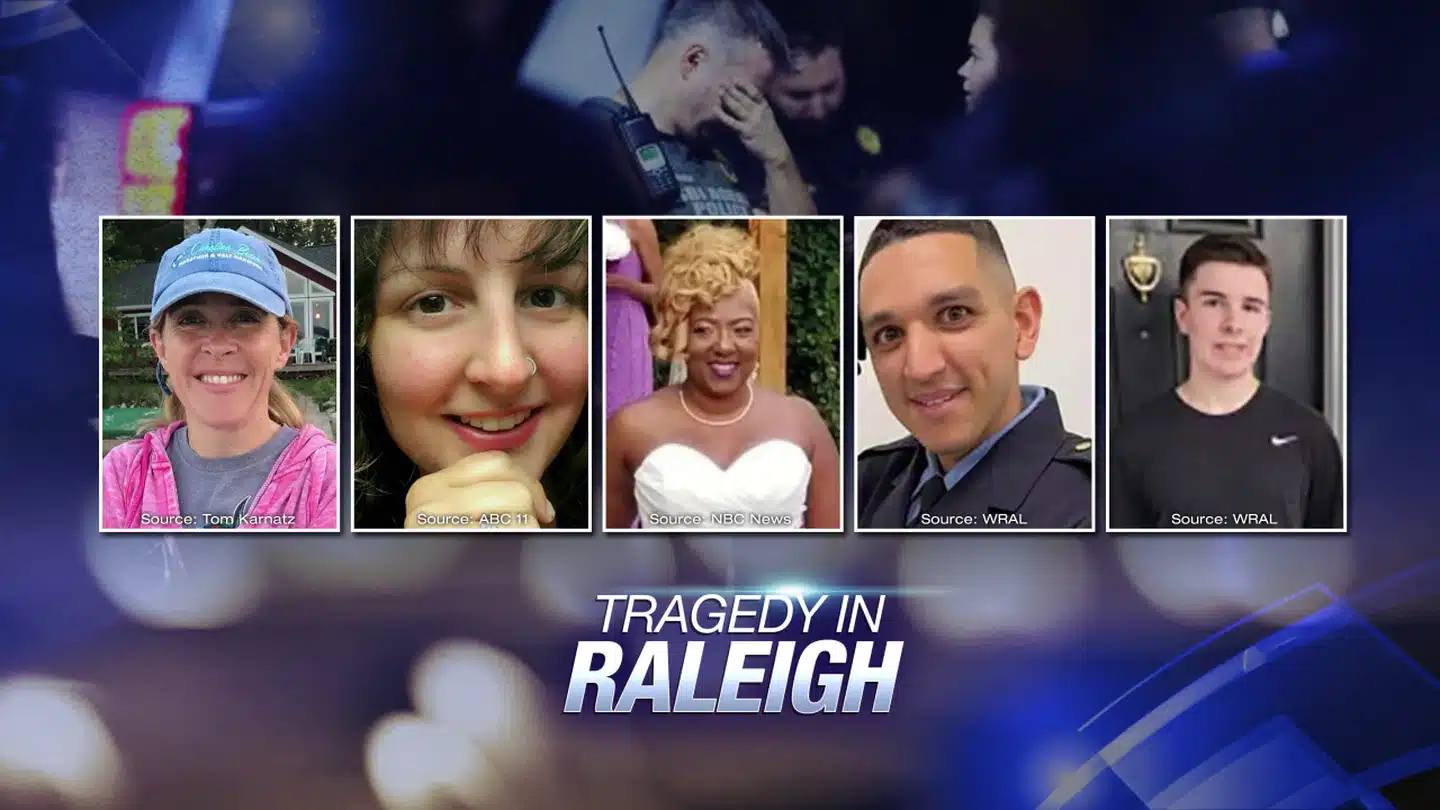 A 15-year-old teenager dressed in camouflage and armed with a shotgun shot and killed five people in Raleigh, North Carolina, according to police.
The 15-year-old is accused of shooting the five victims soon after 5 p.m. inside a two-mile radius between Raleigh's Hedingham area, a middle-class golfing enclave, and the Neuse River Greenway, which winds around the neighbourhood.
According to Raleigh Police Chief Estella Patterson, the child shot a relative at home before going out into the street and shooting two women in the neighbourhood.
The culprit allegedly fled to a nearby riverwalk, where he fatally shot 29-year-old police officer Gabriel Torres on his way to work.
According to the Raleigh police chief, once on the trail, the attacker killed two more individuals and injured two more.
A police dog tracked the culprit to a shed, where he was apprehended four and a half hours later.
Another police officer, Casey Clark, 33, who has since been released from the hospital, and a 59-year-old lady were among the two injured victims.
Officials have identified the deceased victims as Nicole Connors, 53, Susan Karnatz, 49, Mary Marshall, 34, and James Thompson, 16.
Ms. Connors' husband told the Associated Press that she was on the porch conversing with a neighbour when she was shot.
A local Raleigh elementary school was closed, and two community centres were evacuated.
UN Head Says Survival Depends On How People Manage Water In 2023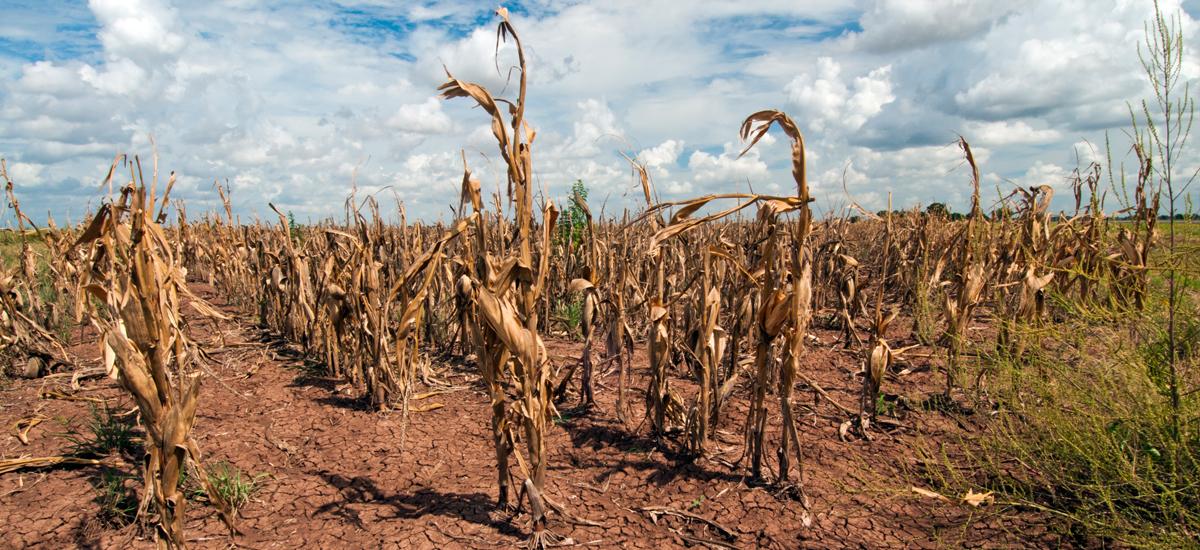 WATER The United Nations Humanity's survival depends on how people manage water, said United Nations Secretary-General Antonio Guterres on Friday at the close of a three-day conference on global water resources, during which developing countries made urgent requests for assistance with cleaner drinking water and better sanitation.
In his final remarks, Guterres stated, "All of humanity's hopes for the future depend, in some way, on charting a new course to sustainably manage and conserve water."
He stated that water "needs to be at the center of the global political agenda" and that this implies more aggressive action against climate change.
According to the United Nations World Water Development Report, released on the eve of the conference, 26% of the world's population—2 billion people — lacks access to safe drinking water, while 46% — 3.6 billion people — lack access to basic sanitation. According to UN studies, nearly half the world's population will face acute water stress by 2030.
Many rhetorical pledges to enhance water supply were made at the conference, but there needed to be more precise commitments to translate aspirations into better daily lives for regular people.

Throughout the meeting, water-stressed states, particularly those in the developing world
"We have such lovely, ambitious initiatives," said Lina Taing, senior researcher at the global think tank United Nations University.
"We know that we are completely off track," she stated, regarding providing them with clean water and sanitation. Taing stated that the world's actions must be increased "fourfold."
Throughout the meeting, water-stressed states, particularly those in the developing world, told U.N. members of their need for international aid to provide their people with drinking water and sanitation facilities.
"Waging a war on two fronts at the same time to address water issues and climate change is no easy task, especially for a small island nation like Kiribati, which has very limited resources at its disposal," said Teburoro Tito, the United Nations representative for the Pacific island nation of fewer than 200,000 people. He claimed that Kiribati was particularly unprepared to deal with natural calamities.
SOURCE – (AP)
2 Dead In Missouri Flash Flood; Tornado Threat In The South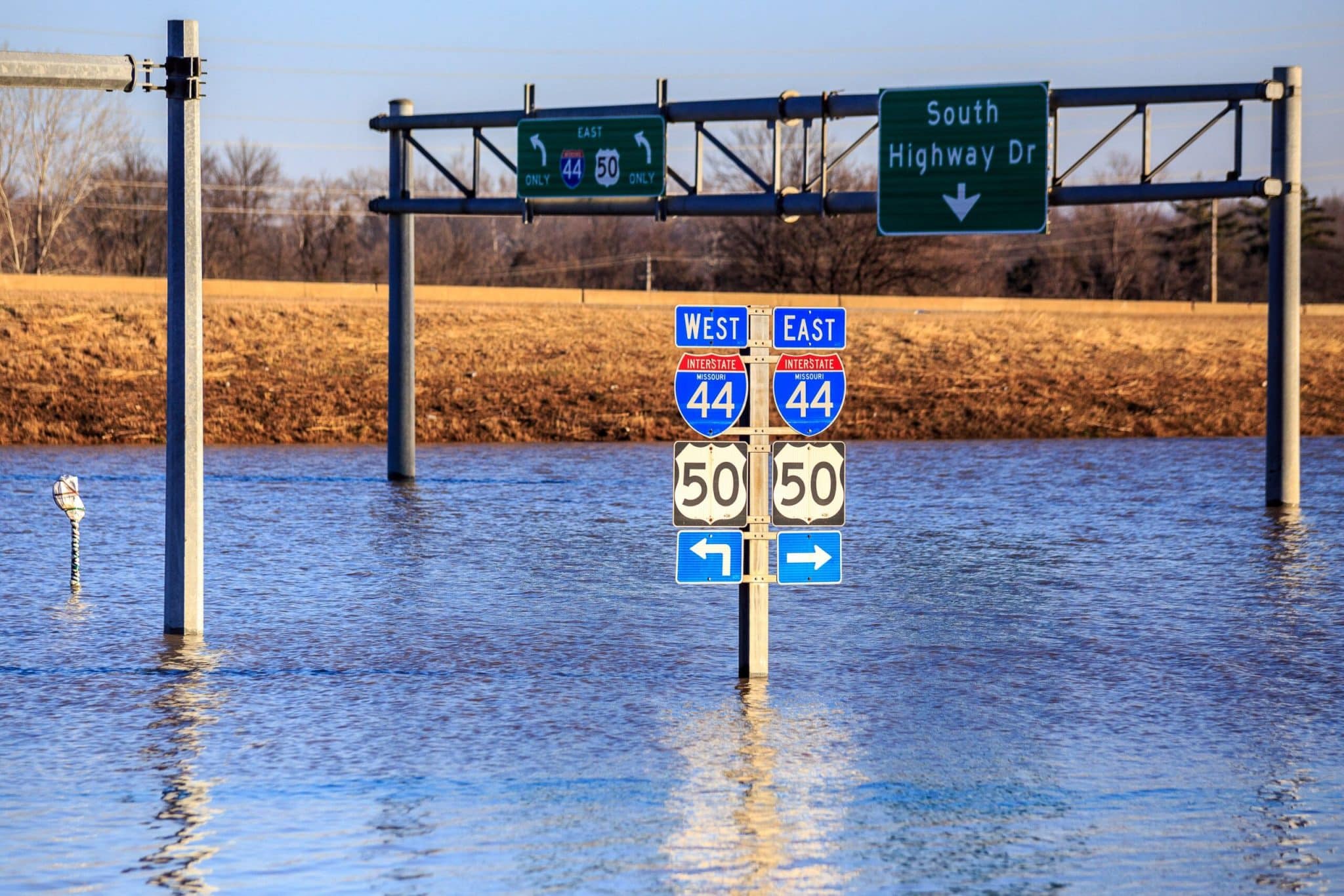 DECATUR, Texas — Two persons were killed early Friday in Missouri after their automobile was carried away by torrential rains as part of a severe weather storm raging over the Midwest and South.
The crash occurred shortly after midnight in a sparsely inhabited area of southwest Missouri. According to authorities, six young adults were in the vehicle washed away while attempting to cross a bridge over a flooded creek in Grovespring.
Four of the six survived the water. Devon Holt, 20, of Grovespring, was discovered about 3:30 a.m., and Alexander Roman-Ranelli, 19, of Springfield, was discovered about six hours later, according to Missouri State Highway Patrol Sgt. Thomas Young.
According to Young, the motorist told investigators that severe rains made it difficult to detect that water from a creek had submerged the bridge.
Meanwhile, the hunt for a lady who went missing after flash flooding from a tiny river drove her car off the road in another southwestern Missouri county. According to the Logan Rogersville Fire Protection District, the victim's dog was recovered safely, but there was no sign of the woman. Two additional people in the car were saved.
Southern Missouri received about 3 inches of rain Thursday night and into Friday morning, and severe weather was also affecting neighboring areas. A possible tornado touched down in north Texas early Friday as a dynamic storm system threatened to produce tornadoes in numerous Southern states.

Flash flooding from a tiny river drove her car off the road in another southwestern Missouri county.
According to Matt Elliott, a warning coordination meteorologist at the National Oceanic and Atmospheric Administration's Storm Prediction Center in Norman, Oklahoma, Severe weather is forecast throughout many states.
"We're talking about several tornadoes, some of which could be strong and intense," Elliott warned.
The Storm Prediction Center warned that tornadoes would be most likely across Arkansas, Louisiana, Mississippi, and Tennessee on Friday afternoon and evening. Storms with destructive winds and hail were predicted to move from eastern Texas and southeastern Oklahoma into southeastern Missouri and southern Illinois.
Heavy rain Thursday night and Friday morning prompted flash flooding in areas of Missouri, where a vehicle became stranded near the town of Fordham, according to authorities. Rescue teams were called to a low-water crossing on the Finley River late Thursday, according to Logan Rogersville Fire Protection District authorities on Facebook.

Southern Missouri has received 3 inches of rain since Thursday
Two persons were rescued, but a third was still missing as of Friday morning. The crews intended to deploy boats and have searchers stroll along the river's edge.
According to the meteorological service, some sections of southern Missouri have received 3 inches of rain since Thursday, and rain is likely to continue until Saturday morning. Most of southern Missouri was under a flash flood watch or warning on Friday.
According to Cody Powell, the county's emergency management coordinator, a probable tornado impacted the southwest portion of Wise County around 5 a.m., damaging homes and downing trees and electrical lines. Powell stated that he had received no reports of injuries.
Although the weather service has not confirmed a tornado, damage to residences has been recorded in neighboring Parker County, according to meteorologist Matt Stalley, and investigators will likely head to the region later Friday to make that conclusion.
The two areas are roughly 10 miles (16 km) apart on the western border of the Dallas-Fort Worth metroplex, and the storm system is predicted to pass east of the region by early Friday afternoon, according to Stalley.
SOURCE – (AP)
US-Canada 2023 Migration Deal Aims To End Walk-Around Crossings
Vermont's St. Johnsbury — With the agreement on immigration announced on Friday by Canadian Prime Minister Justin Trudeau and U.S. President Joe Biden, a process that has let tens of thousands of immigrants travel between the two countries on a backroad between New York state and Quebec will be stopped.
Since the beginning of 2017, there have been so many people crossing into Canada via Roxham Road near Champlain, New York, that the Royal Canadian Mounted Police has established a processing facility for them that is less than five miles (8 km) from the official border crossing where they would be sent back to the United States. Although Mounties had warned them that they would be detained, they were given permission to stay in Canada and pursue their cases, which can take years to resolve.
According to the new regulations, anyone seeking asylum who does not possess U.S. or Canadian citizenship and is apprehended within 14 days of crossing the border will be turned back. According to Canadian officials who spoke on the condition of anonymity to discuss the agreement in advance, it was scheduled to go into effect a minute after midnight on Saturday. This speedy implementation was done to prevent a sudden influx of people trying to claim refugee status.
To make sure that travel between our two countries is fair and runs smoothly, Canada said it would expand the Safe Third Country Agreement so that it applies at authorized ports of entry and all along the land border, including on internal waterways.
The Western Hemisphere's 15,000 migrants will be permitted to apply "on a humanitarian basis from Canada over the year, with a path to economic opportunities to address forced displacement, as an alternative to irregular migration," according to the agreement.
About eight people in two families, one from Haiti and the other from Afghanistan, were among the last migrants to pass through, and they arrived at the American end of Roxham Road shortly after dawn on Friday. Both claimed to have traveled around to get there.

A loophole in a 2002 agreement between the United States and Canada.
The 28-year-old Gerson Solay carried Bianca to the border. He said he needed more papers to continue living in the U.S.
Before he was hauled into prison for processing, he said, "That is why Canada is my last destination.
The agreement occurs as the U.S. Border Patrol reacts to a sharp rise in unauthorized southbound crossings along the open Canadian border. Nearly all occur at the section of the border closest to Toronto and Montreal, Canada's two largest cities, in northern New York and Vermont.
It's unknown how Roxham Road became a popular route, but it can be reached in a short taxi ride from the point where Interstate 87 approaches the Canadian border, and for migrants traveling south, it's a short trip to New York City.
Even though the number is still small compared to the U.S.-Mexico border, the Border Patrol has added more people to the area and started letting some migrants into Vermont with a date to meet with immigration officials.
Since early 2017, Canadian officials have needed help managing this. Many migrants traveling northward claimed they left because they believed President Donald Trump's immigration policies would be unfriendly to their stay in the country. Since the Biden administration took office, the process has continued.
These immigrants have taken advantage of a loophole in a 2002 agreement between the United States and Canada, which states that asylum applicants must do so in the nation they first enter. Those who cross into Canada legally are sent back to the United States and instructed to apply there. However, persons who enter Canada outside of a port of entry can stay and ask for protection.

Southbound migrants are currently putting a burden on American border personnel.
U.S. Border Patrol authorities apprehended 628 illegal immigrants from Canada in February, which is more than five times as many as at the same time last year. Even though those figures pale compared to the number of migrants arriving from Mexico, where more than 220,000 were apprehended in just December, there has been a significant improvement in percentage terms.
Agents in the Swanton Sector of the Border Patrol, which includes parts of upstate New York, Vermont, and New Hampshire, stopped migrants 418 times in February, an increase of more than ten times over the same month last year. Mexican citizens, who can fly to Canada from Mexico without a visa, make up around half of those coming from Canada.
The police chief of St. Johnsbury, Vermont, which has a population of 6,000 and is about an hour south of the border, informed state authorities that the Border Patrol had unexpectedly dropped off a vanload of immigrants at the town's welcome center. The same event has occurred multiple times in the previous few weeks.
The migrants who were let off in St. Johnsbury, according to a statement from U.S. Customs and Border Protection, had been detained along the border after entering the country illegally. They were given the notice to appear for further immigration proceedings.
Because St. Johnsbury has a bus terminal where migrants can board a bus to a bigger city, they were left there.
According to the statement, "in such cases, USBP collaborates with local communities to ensure the safety of all parties—both community members and migrants—as well as the stability in the community's resources."

They claimed to have been in Canada for two months but did not discuss what had led them to continue traveling.
But according to local officials, they needed to be given more time to plan. State officials are currently setting up a mechanism to offer any services that migrants might need.
A Haitian couple and their three children—two boys, ages 17 and 9, and a girl, 15—were dropped off at the welcome center on Thursday. The family, who wanted to remain anonymous, desired to board a bus for Miami.
They claimed to have been in Canada for two months but did not discuss what had led them to continue traveling.
They missed the bus on Thursday that would have let them connect to one in Boston from which they could board another bus to Miami. A group of neighborhood volunteers spent the day providing food, helping them locate lodging for the night, and setting up transportation for them to catch the bus on Friday.
St. Johnsbury wants to assist these migrants, but not immediately, according to police chief Tim Page.
To know what to do when these families arrive, he stated, "We need to write something down." "This will all go a little smoother when we have a system set up," someone said.
SOURCE – (AP)