16-Year-Old Pleads Guilty to Killing 4 in High School Shooting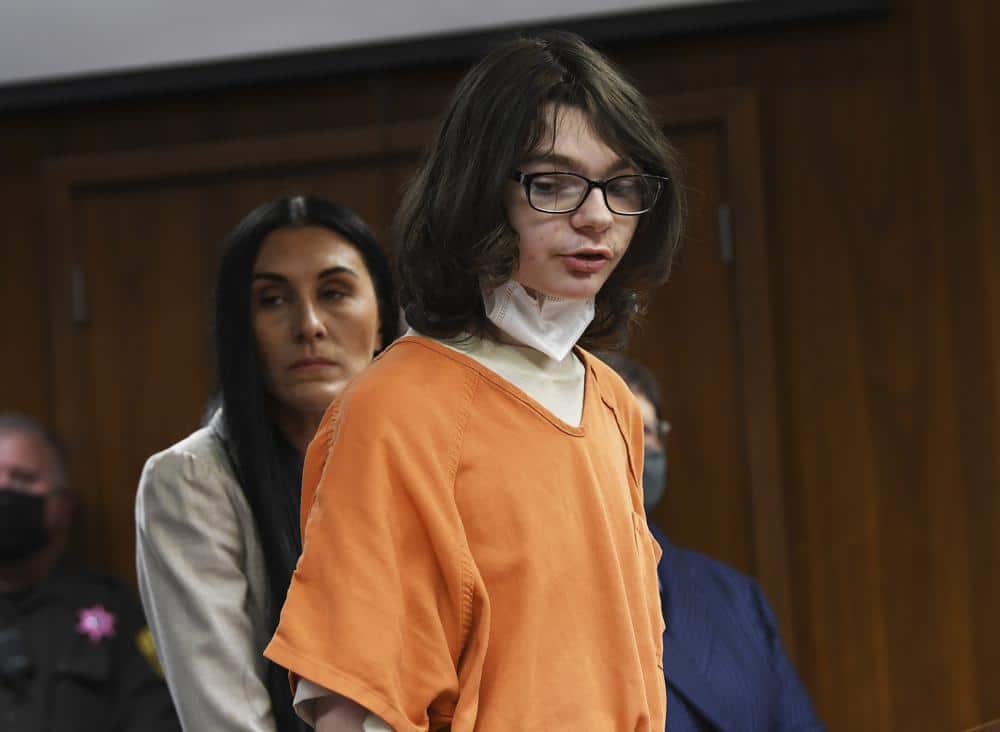 A 16-year-old pled guilty Monday to terrorism and first-degree murder in connection with a Michigan school shooting that killed four students, and he could be summoned to testify against his parents, who are being held on manslaughter charges for their apparent role in the disaster.
Nearly a year after the High School attack in southeastern Michigan, Ethan Crumbley, 16, pled guilty to all 24 charges. As assistant prosecutor Marc Keast outlined the crimes, some victims' families sobbed in the gallery.
When questioned if he "knowingly, wilfully, and deliberately" chose to shoot other students, Crumbley said, looking down and nodding in agreement.
The prosecutor's office said no deals were struck before Monday's plea over the school shooting.
In Michigan, a first-degree murder conviction carries an automatic life sentence, but adolescents are entitled to a hearing where their attorney can argue for a reduced sentence and the possibility of parole.
"We are not aware of any other example, anywhere in the country," Oakland County Prosecutor Karen McDonald said.
The adolescent abandoned his desire to file an insanity defence and repeatedly admitted to Judge Kwame Rowe that he understood the severe punishments.
Parents, James and Jennifer Crumbley, are in jail on involuntary manslaughter charges over the school shooting, accused of allowing their son access to the pistol and neglecting his need for mental health treatment.
Paulette Michel Loftin, Ethan Crumbley's lawyer, said he would probably be called to testify against them. She stated that they had a no-contact order and that he hadn't talked to his mother or father.
Parents have rarely been charged in school shootings, even though the guns used are frequently obtained from a parent's or close relative's house.
On social media, Jennifer Crumbley described the rifle as a "Christmas present" for her son.
On Monday, Ethan Crumbley confessed under questioning that he paid for the rifle with his own money, which his father purchased for him on November 26, just a few days before the incident. He also admitted that the firearm was "not locked" in a container or safe when he took it to school that morning.
He was only 15 years old at the time of the school shootings and had no disciplinary issues at the school, about 30 miles (50 kilometres) north of Detroit, but his behaviour earlier that day prompted concerns.
A teacher discovered a gun sketch with the words, "The thoughts won't stop." Please assist me." There was a bullet image with the words "Blood everywhere."
According to investigators, the couple refused to take their son home that day but were told to get him into counselling within 48 hours.
That day, Ethan Crumbley brought a 9mm Sig Sauer handgun and 50 rounds of ammo to school in his backpack. He entered a bathroom, drew his firearm, and began shooting. Deputies stormed in within minutes, and he surrendered without a fight.
A teacher had noticed Ethan Crumbley looking for ammunition on his phone the day before. The school phoned Jennifer Crumbley, who texted her son, "Lol. I'm not upset with you. "You must learn not to get caught," the prosecutor's office warned.
Sheriff Michael Bouchard told reporters on Monday that Ethan Crumbley was apprehended with 18 rounds of ammunition still in his possession.
"I believe he would have fired all of them if he hadn't been interrupted by deputies going right in," said Bouchard, who also dubbed Ethan Crumbley a "twisted and terrible person."
"I hope he receives life without the possibility of parole," the sheriff continued. "He has forever taken four precious beings' lives and has permanently affected many more."
Prosecutors revealed that Ethan Crumbley had hallucinations about demons and was obsessed with weaponry and Nazi propaganda earlier this year.
"In other words, they created an environment in which their son's aggressive instincts thrived." "They knew their son was unstable, so they got him a pistol," prosecutors wrote in a court document.
His parents stated they were unaware of their son's intention to commit a school shooting. They further deny that the rifle was simple to obtain at home.
Madisyn Baldwin, Tate Myre, Hana St. Juliana, and Justin Shilling died, and six other kids and a teacher were injured. Ethan Crumbley admitted guilt to seven counts of assault with intent to murder and 12 counts of possessing a weapon in the commission of a felony, in addition to the counts of first-degree murder and terrorism causing death.
The judge set Feb. 9 as the start date for hearings to determine whether he will be sentenced to life without parole or receive a reduced sentence with the possibility of release owing to his age.
His attorneys can present several mitigating circumstances, such as family life and mental health. Prosecutors did not indicate in court whether they would seek a life sentence without the possibility of parole.
Loftin stated that the adolescent is sorry: "He's taking responsibility for his acts." "I don't think there are any words that could make them feel any better," she added of the victims.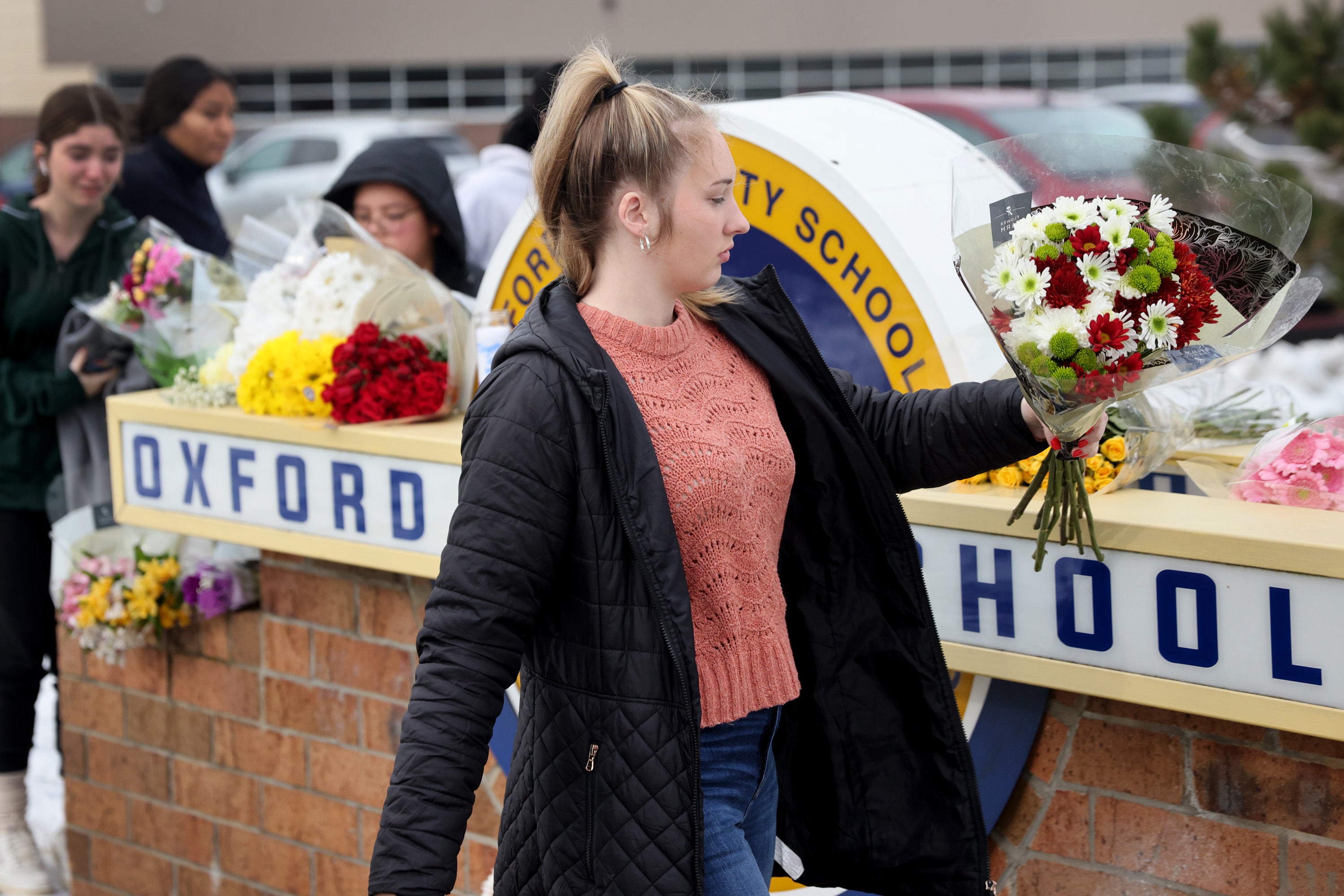 Meghan Gregory, whose son Keegan was hiding in a school toilet with Justin Shilling when Shilling was tragically shot, told reporters after the hearing that seeing Crumbley in person was difficult.
Her son declined to attend, but she requested a link to the live stream so he could watch the hearing from afar.
"He struggles with the idea of being in the same room with me," Gregory explained. "I mean, he held him captive for about six minutes."
On behalf of multiple victims' families, Detroit attorney Ven Johnson said Monday's plea was "one small step forward on a long route towards securing full justice for our clients." Johnson is suing the Oxford school district and the Crumbley family.
"We will battle until the truth about what went wrong leading up to this tragedy is disclosed, and who, including Crumbley's parents and various Oxford Community Schools staff, could and should have prevented it," Johnson said in a statement.
Wolf Mueller, another lawyer representing victims' families, called Ethan Crumbley's admission that he bought the rifle with his own money "quite astounding to hear" and a "staggering revelation."
"What he did was cold-blooded," Mueller added. "And, while he may have been dealt a lousy hand with the parents, it was still his choice to cause pain and bring tragedy to Oxford."
Biden Slammed for Viktor Bout, Brittney Griner Exchange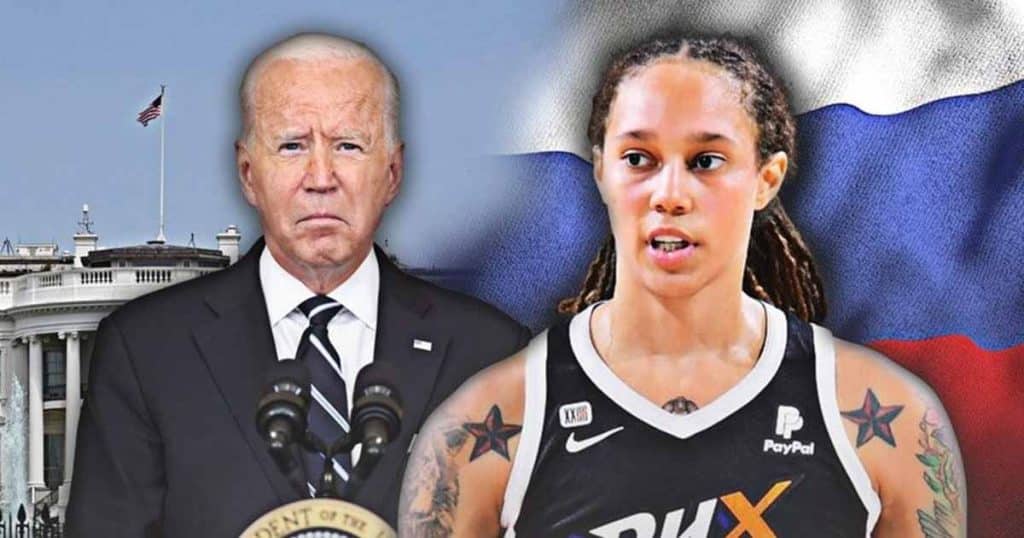 US President Biden has been slammed as weak after Viktor Bout, the Russian arms dealer was exchanged for WNBA star Brittney Griner. Bout is widely known abroad as the "Merchant of Death," fueling some of the world's worst conflicts.
In Russia, however, he's seen as a swashbuckling businessman who was unjustly imprisoned after an overly aggressive U.S. sting operation. In 2008, one of the world's leading illegal arms dealers was apprehended in Thailand on suspicion of supplying weapons to a Colombian rebel group.
Victor Bout is a former Soviet air force officer who gained fame supposedly by supplying weapons for civil wars in South America, the Middle East and Africa.
The 41-year-old former Russian KGB officer allegedly sold weapons to anyone willing to pay, including Taliban forces and various warring factions in more than a dozen African countries.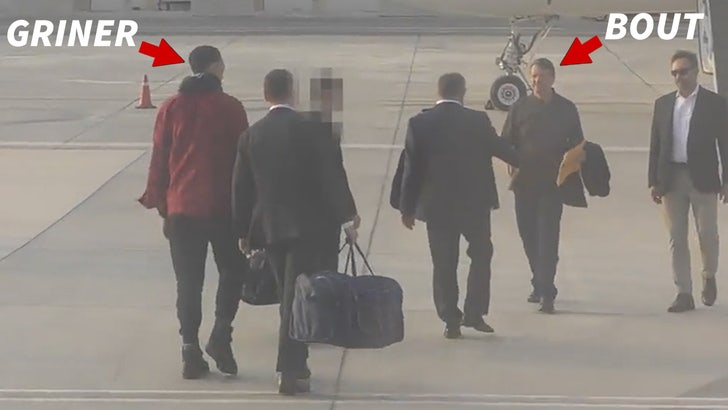 Russia's Foreign Ministry said in a statement the swap took place in Abu Dhabi, and Russian TV showed a video of Bout in a private jet, getting his blood pressure checked and speaking with his family by phone.
It later showed his arrival at Moscow's Vnukovo airport, with his wife and mother hugging him.
"They simply woke me up and told me to gather my belongings," Bout said, referring to U.S. prison officials. "They didn't provide any special information, but I understood the unfolding situation."
Tass reported that Bout's mother, Raisa, thanked President Vladimir Putin and the Foreign Ministry for freeing her son.
Russia had pushed for Bout's release for years, and as speculation about a deal grew, the upper house of parliament opened a display of paintings he created while imprisoned, ranging from Soviet dictator Josef Stalin to a kitten.
The show of his art underlined Bout's complexities. Though in a bloody business, the 55-year-old was a vegetarian and classical music fan who is said to speak six languages.
Even the former federal judge who sentenced him in 2011 to 11 years in prison was sufficient punishment.
"He's done enough time for what he did in this case," Shira A. Scheindlin told The Associated Press in July as prospects for his release appeared to rise.
Griner, arrested in February at Moscow's Sheremetyevo Airport after vape canisters containing cannabis oil were discovered in her luggage, was sentenced to nine years in August.
Washington protested her sentence as disproportionate, and some observers suggested that trading an arms merchant for someone jailed for a small number of drugs would be a poor deal.
Bout was convicted in 2011 on terrorism charges. Prosecutors said he was willing to sell weapons worth up to $20 million, including surface-to-air missiles capable of shooting down US helicopters. When they claimed at his sentencing in 2012, Bout yelled, "It's a lie! "
Bout has maintained his innocence throughout, describing himself as a legitimate businessman who did not sell weapons.
Bout's case fits well into Moscow's narrative that Washington sought to trap and oppress innocent Russians on flimsy grounds.
"From the resonant Bout case, a real 'hunt' by Americans for Russian citizens around the world has unfolded," the government newspaper Rossiiskaya Gazeta wrote last year.
Russia has increasingly cited his case as a human rights issue. His wife and lawyer claimed his health deteriorated in the harsh prison environment where foreigners are not always eligible for breaks that Americans might receive.
Bout had not been scheduled to be released until 2029. He was held in a medium-security facility in Marion, Illinois.
"He got a hard deal," said Scheindlin, the retired judge, noting the U.S. sting operatives "put words in his mouth" so he'd say he was aware Americans could die from weapons he sold to require a terrorism enhancement that would force a long prison sentence, if not a life term.
Scheindlin gave Bout the mandatory minimum 25-year sentence but said she did so only because it was required.
At the time, his defence lawyer claimed the U.S. targeted Bout vindictively because it was embarrassing that his companies helped deliver goods to American military contractors involved in the war in Iraq.
The deliveries took place despite UN sanctions imposed on Bout in 2001 due to his reputation as a notorious illegal arms dealer.
Prosecutors had urged Scheindlin to sentence Bout to life in prison, claiming that if he was right to call himself a businessman, "he was a businessman of the most dangerous order."
When Bout was arrested in Bangkok, Thailand, in March 2008, his net worth was estimated to be around $6 billion. Authorities in the United States duped him into leaving Russia for what he thought was a business meeting to ship what prosecutors described as "a breathtaking arsenal of weapons — including hundreds of surface-to-air missiles, machine guns, and sniper rifles — 10 million rounds of ammunition, and five tons of plastic explosives."
He was apprehended at a Bangkok luxury hotel following conversations with Drug Enforcement Administration informants posing as the Revolutionary Armed Forces of Colombia, also known as the FARC. Washington had classified the group as a narco-terrorist group.
He was extradited to the U.S. in November 2010.
A high-ranking Foreign Office minister bestowed the moniker "Merchant of Death" on Bout. The nickname was mentioned in Bout's indictment by the US government.
Biden was Slammed as weak on Twitter.
Meet Brittney Griner & Marine Paul Whelan.
Both Americans.
Both were convicted in Russian courts on dubious charges.
Both serving multi-year sentences in Russian prison.
Brittney hates America
Paul served America

Guess which one Biden traded a terrorist to free?

Semper fi Paul pic.twitter.com/tuP1R6AZpf

— Benny Johnson (@bennyjohnson) December 8, 2022
Critics slammed the Biden administration's deal to bring WNBA player Brittney Griner back to the United States after she was sentenced to nine years in a Russian prison on drug-related charges.
In addition to critics claiming Russian President Vladimir Putin gained an advantage in this deal by regaining control of its "Merchant of Death," they chastised Biden for failing to return U.S. Paul Whelan, a Marine veteran.
Whelan has been imprisoned in Russia since 2018 on espionage charges and is serving a 16-year sentence.
On Twitter, critics slammed the entire transaction, with some calling it the worst trade they'd ever seen.
In a Thursday morning tweet, Barstool Sports founder Dave Portnoy slammed the trade, writing, "This is great news until you Google Victor Bout and realizes Biden just got taken to the woodshed on this deal. This has to go down as the most lopsided trade in history. What happened to Griner was beyond f—-ed, but this feels like a short-sighted PR stunt."
This is great news till you Google who Victor Bout is and realize Biden just got taken to the woodshed on this deal. This has to go down as the most lopsided trade in the history of trades. What happened to Griner was beyond fucked but this feels like a short sighted PR stunt https://t.co/gS3wn5Me7O

— Dave Portnoy (@stoolpresidente) December 8, 2022
Sports journalist and conservative podcaster Jason Whitlock was not impressed with the trade either, commenting, "Help me wrap my mind around this Griner-for-Death trade.
Is this one of the lowest points in US foreign policy history, or am I exaggerating? Please provide some context: what compares? Bay of BIG 2.0?"
"While it's nice that Griner is home," former CIA member John Sipher tweeted, "we need to be honest. This is playing Putin's game. Bout was an actual criminal charged through a credible legal process recognized worldwide. Griner was a hostage taken to extort us."
While it's nice that Griner is home, we need to be honest. This is playing Putin's game. Bout was an actual criminal charged through a credible legal process recognized around the world. Griner was a hostage taken in order to extort us. https://t.co/J8b4kqlYkl

— John Sipher (@john_sipher) December 8, 2022
RedState author Bonchie tweeted, "To accomplish this, you put a murderous arms dealer back on the street and left the US Marine who has been there three years out of the deal. Griner shouldn't have been sentenced to nine years, but bragging like this? That's pretty gross."
As I wrote back in July, the U.S. trading the world's most notorious arms dealer to Russia in order to get back Brittney Griner looks to me like a straight-up case of paying the Dane-Geld. https://t.co/rYkIaQgvLL pic.twitter.com/SlxWFMECK1

— Jim Geraghty (@jimgeraghty) December 8, 2022
National Review correspondent Jim Geraghty slammed President Biden's tweet promoting the swap. He tweeted, "And all it cost the U.S. was putting the world's most notorious arms dealer, with a near-ocean of blood on his hands, who equipped armies of child soldiers and sold weapons to al-Qaeda and the Taliban, back on the metaphorical streets."
Harry and Meghan Netflix Trailer Slammed as 'Staged and Phony'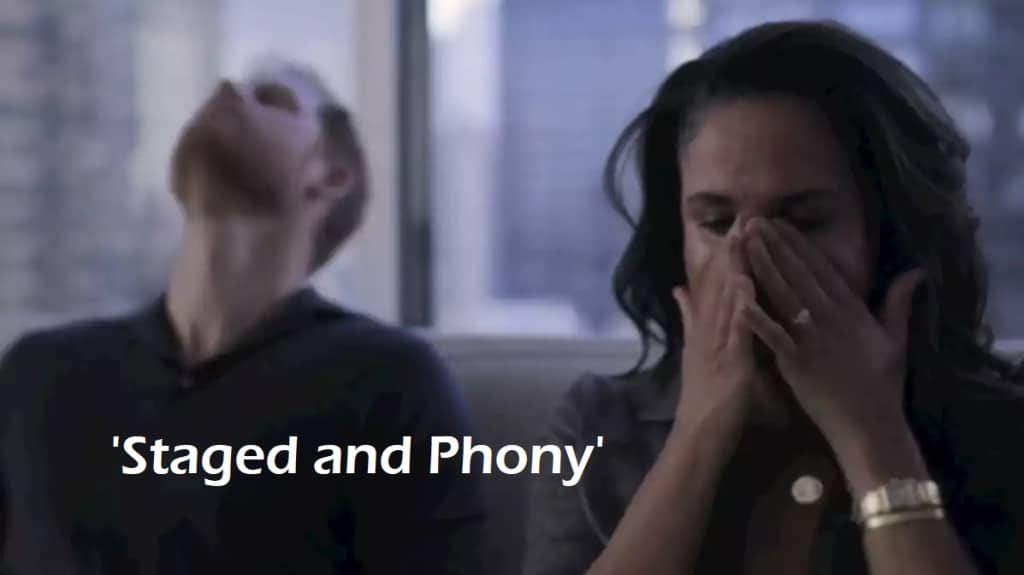 Angela Levin, a royal biographer, has slammed the release of Prince Harry and Meghan Markle's new Netflix trailer and staged and phony and "vicious" attack on the Royal Family by a pair of "very jealous" individuals.
Ms. Levin commented during a weekend interview with The Sun, where she revealed she "felt quite sick" while watching the Sussexes' docuseries trailer. She blasted the trailer for being "staged and phony" after discussing one of the photos used of Meghan.
The image shows the 41-year-old woman crying with her head in her hands.
Ms. Levin responded to the question, "How do you get that photo?" by saying, "Well, you ask a photographer to come along, and then you act." "She's a model."
Ms. Levin also claimed that Meghan had "been trying to get Harry to be an actor," adding that "he can't do it."
The teaser trailer for the couple was released during Prince William and Kate, Princess of Wales's visit to Boston.
Because of the timing of the release, the couple has been accused of "trying to torpedo" the royal couple's much-anticipated trip to the United States.
"It's a mystery why they would act that way." It's extremely unprofessional. It's very deceptive. It's extremely repulsive.
"You have to smarten up if they want people to feel sorry for them, which is part of what they want."
"There's a lack of competence there." If a newspaper did that, the reporter would be fired. You're lying to me.
"They complain about the press manipulating things and not telling the truth, and here they are." It's extremely stupid.
"They are jeopardizing their entire reputation." They must believe that we are all fools and that we would not dare to look at the pictures they have because they have placed them there."
In a new trailer released today, Prince Harry slammed the royal hierarchy, and Meghan sobbed, "They're never going to protect you."
The trailer features misleading photographs as Harry and Meghan as they describe their lives.
"It's hard looking back and thinking, 'what on earth happened?'" says Prince Harry.
"There is a family hierarchy," he adds.
"It's a feeding frenzy, the pain and suffering of women marrying into this institution."
"I was terrified because I didn't want history to repeat itself."
"I don't imagine Harry would have realized, but Netflix have been careless here as it weakens Harry's comment about protecting his family," royal expert Ingrid Seward told The Sun.
Meanwhile, Prince Harry and Meghan Markle have come under fire for sharing a photo that is thought to have been taken in a private area of Buckingham Palace that is never seen by the public.
Meghan Markle and Prince Harry have been dubbed "hypocrites" for sharing Netflix footage shot near the late Queen Elizabeth II's private apartments at Buckingham Palace.
While the public may be familiar with certain areas of the palace, the Queen and other royals' private apartments were completely off-limits, with the Royal Household sharing only a few photos.
On the other hand, Harry and Meghan have been chastised for filming during a trip to the United Kingdom two years after announcing their intention to relocate overseas.
The pair can be seen walking towards a set of doors with two footmen preparing to open them in the official trailer for their explosive Netflix documentary, which airs on December 8.
On each side of the room, two chairs with initials etched into them indicate that they belong to a monarch, while a box with "Her Majesty" sits on the windowsill.
Many people have pointed out that the scene was shot on the North Side of the palace, directly beneath the Queen's private apartments, which the late Sovereign and family members only use.
Harry and Meghan slammed on Social Media.
Since the trailer was released, thousands of people have taken to social media to express their outrage after discovering where the photo was taken.
"Can you imagine screaming that your privacy has been violated but having the audacity to bring your photographer here of all places?" "They're two sick people," one grumbled.
Featured Stories
"It's interesting how they always think it's OK to violate somebody else's privacy and then complain about being harassed over the same thing," said another.
"OMG, that's terrible!! "They shouldn't have released photos taken at private palace locations," another said.
Meanwhile, The Telegraph claims that the Sussexes took a photograph without the late Queen's permission.
The image was a "genuine violation" of the Queen's privacy, according to a source, who also admitted that word would have spread quickly around the palace.
"Aah!" said a third. But I believe they did want to film inside their own homes. Hypocrites."
Due to "strict protocol" surrounding images in the Monarch's private quarters, those wishing to film at any of the Monarch's homes typically require permission.
The publication claims, however, that Buckingham Palace did not authorize the image taken in March 2020 and that "a memo" is usually sent to the Queen.
Piers Morgan Reacts To Netflix Trailer
Caitlyn Jenner Worried Over Musk's Safety After Twitter Files Dump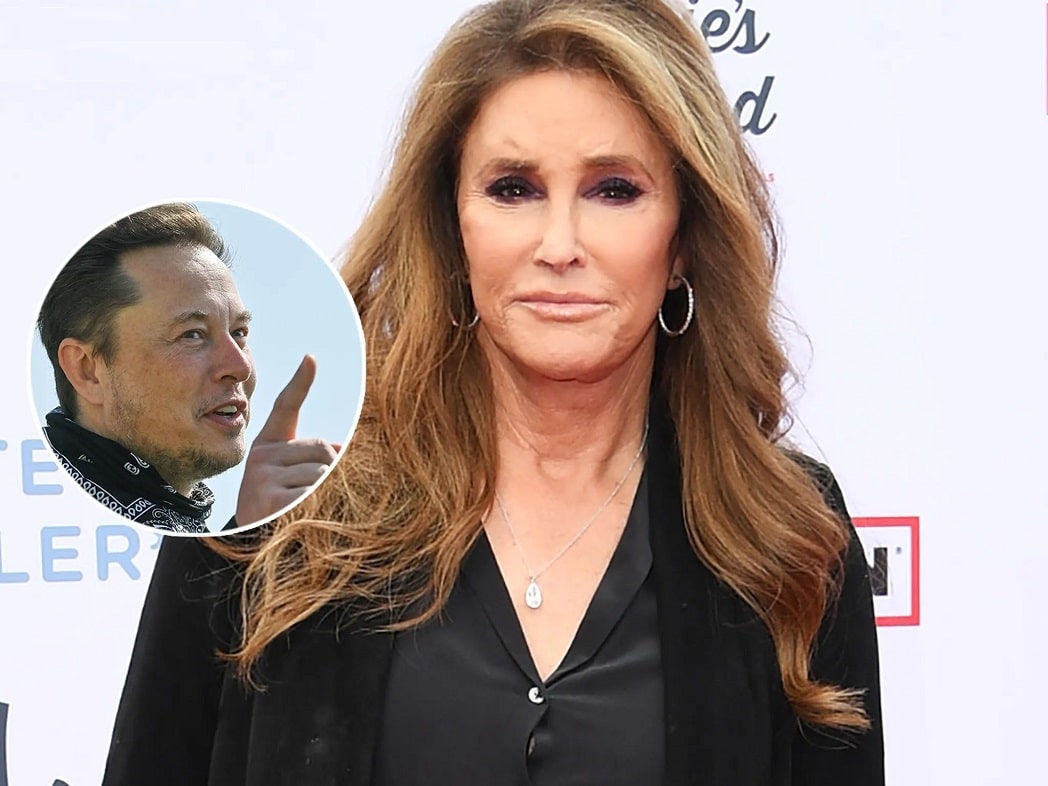 Caitlyn Jenner expressed concern for Elon Musk's safety following the release of "The Twitter Files" in connection with the latest Hunter Biden laptop controversy. The former Olympic champion said in a Friday tweet: "@elonmusk.
I hope you're surrounded by massive security and in a highly secure undisclosed location – you've just become public enemy number one to some very bad people; I pray for your safety and thank you for your bravery! More @elonmusk is needed in our society!!!"
. @elonmusk I hope you are surrounded by massive security and in an extremely safe undisclosed location – you just became public enemy number one to some very very bad people, I pray for your safety and thank you for your bravery! We need more @elonmusk in our society!!!

— Caitlyn Jenner (@Caitlyn_Jenner) December 3, 2022
Musk, Twitter's new owner, also stated during a live interview on Twitter Space on Saturday that he should "increase his security." One speaker asked if he was under any pressure following the release of documents detailing Twitter's decision to suppress a 2020 New York Post report about a laptop linked to President Biden's son Hunter.
The billionaire, who purchased the social media platform on October 27, justified the release of internal documents by claiming that his goal was to build trust. Matt Taibbi, an independent journalist, obtained the documents – it is unclear whether Musk provided them – and published internal communications and other details about the company's decisions at the time.
"Twitter acting alone to suppress free speech is not a 1st amendment violation," Musk said in a tweet, "but acting under orders from the government to suppress free speech, with no judicial review, is."
What was the most significant difference between the Democrats' efforts to rig the 2016 and 2020 presidential elections? They were successful in 2020.
That's the main takeaway from Elon Musk's Friday night release of internal Twitter documents relating to the biggest Democrat presidential-election scandal since… the last one, in 2016.
Musk demonstrated conclusively that corporate executives colluded with Democrats to suppress the story of Hunter Biden's laptop, which revealed the breathtaking corruption of the entire Biden crime family.
In 2016, the Democratic National Committee and Hillary Clinton concocted a fake scandal involving Donald Trump and then peddled it to Democrats in the media, who hysterically promoted it for years despite knowing it was completely false.
After the discovery of Hunter Biden's X-rated laptop in 2020, Democrats peddled the fantastic story that it was Russian disinformation, even though everything on it was 100 percent true.
And the same corrupt Democrats in the media who had promoted a bogus scandal about Republicans four years before now refused to cover a far worse scandal about Democrats.
As one person put it on the newly liberated Twitter Friday night:
"They cheated the election." And they tried to convince you that you were insane for believing they had stolen the election."
The Democrats have been exposed. Their new fallback position is that stealing an election isn't a big deal as long as they're doing it.
Thank you, Elon Musk, for your brave attempt to expose the truth. What Musk has done could be hazardous to his health, regardless of how much money he has. So, I'll state the obvious: Elon Musk did not kill himself.
Most of the details surrounding Twitter's Orwellian operation to install a senile vegetable in the White House were already public knowledge.
However, releasing the documents (via journalist Matt Taibbi) fills in many of the gaps.
The New York Post obtained Hunter Biden's laptop in October 2020, with endless references to his role as a bagman for his demented father by the criminal, crack-addled, degenerate, alcoholic son himself.
Everything was right there on the record, undeniable. To prevent Trump from being re-elected, Democrats demanded that their Silicon Valley colleagues keep the story about "the Big Guy" from spreading before the election.
Twitter's multi-millionaire Democratic operatives have been given the following orders:
Lie, lie, lie!
On Oct. 24, one message said, "More from the Biden team." "An additional report from the DNC," said another.
Twitter's response was, "Handled these."
The Democrat trolls immediately deactivated the Post's Twitter account. They canceled the White House press secretary's appointment. President Trump had already been barred. Anyone who attempted to circumvent the bans was also disconnected.
This was an insurgency — the real thing.
What about the First Amendment? Democrats don't need the First Amendment!
Twitter's multi-millionaire conspirators came from similarly privileged backgrounds, including membership in multiple protected classes and graduate degrees from elite American-hating universities, as well as few ties to traditional national institutions such as the military, religion, the working classes, or public schools.
Vijaya Gadde appears to be the mastermind behind the Twitter coup against MAGA. Vijaya, born in India, attended Cornell, then the even more expensive NYU School of Law.
By the way, Colinford Mattis, the equally woke New York lawyer who firebombed an NYPD cruiser during the BLM murder-arson-looting riots of 2020, attended NYU Law.
Gadde cried when she learned Musk was going to blow the lid off her sinister conspiracy, but don't cry for her. She received $7 million in 2020 and $17.3 million last year for her above-and-beyond service to the New World Order.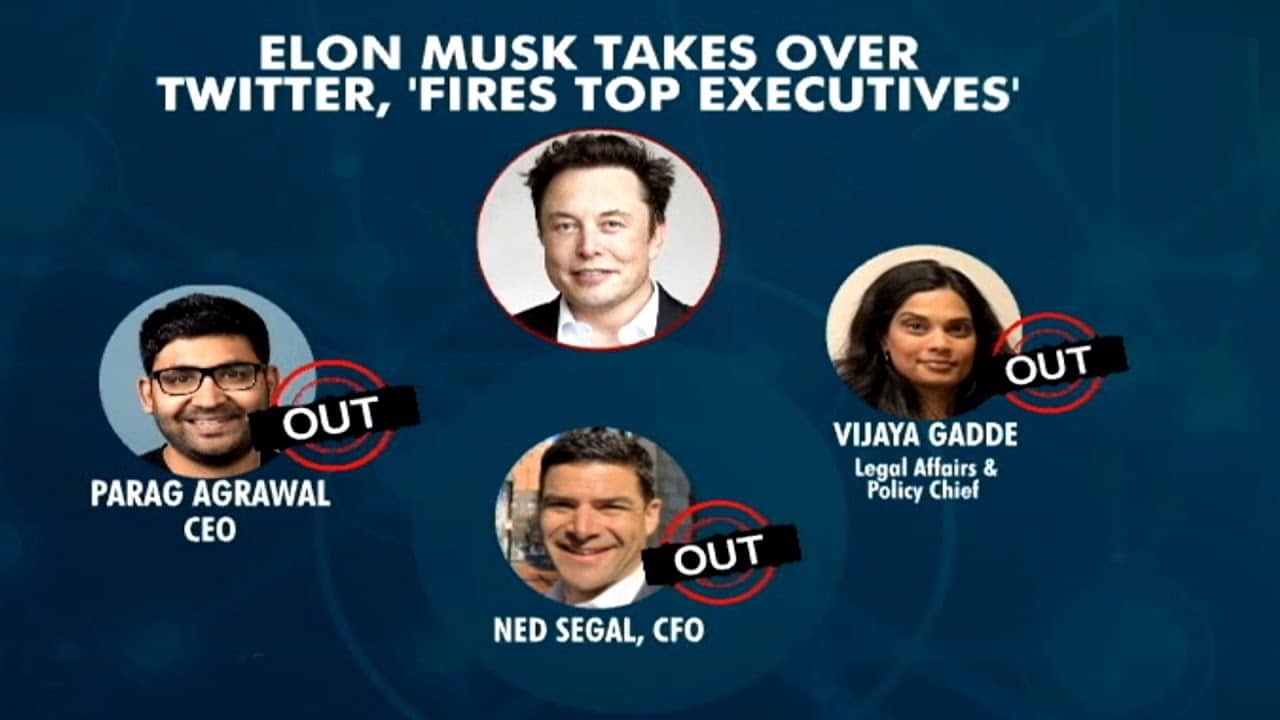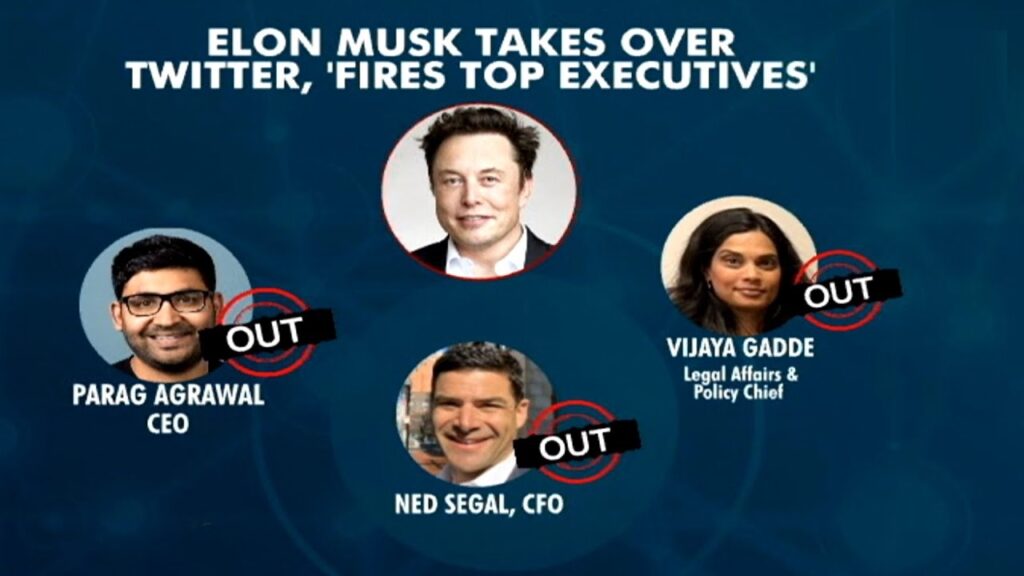 Musk fired Gadde from Twitter and the new CEO, Parag Agrawal, who arrived in the United States from India in 2006.
He was immediately admitted to Stanford University, where the parents of Sam Bankman-Fried, the multi-millionaire fraudster who donated $5 million to the Biden campaign, are tenured professors.
Following the demise of the laptop story and Trump's defeat, Agrawal boasted to an MIT publication about his contempt for the Bill of Rights, saying he wanted to "focus less on thinking about free speech and (rather) thinking about how the times have changed."
Yes, times have certainly changed. Immigrants to this country used to want to defend, not destroy, the Constitution.
Yoel Roth, the head of "safety and integrity," was another comrade involved in Twitter's First Amendment suppression campaign.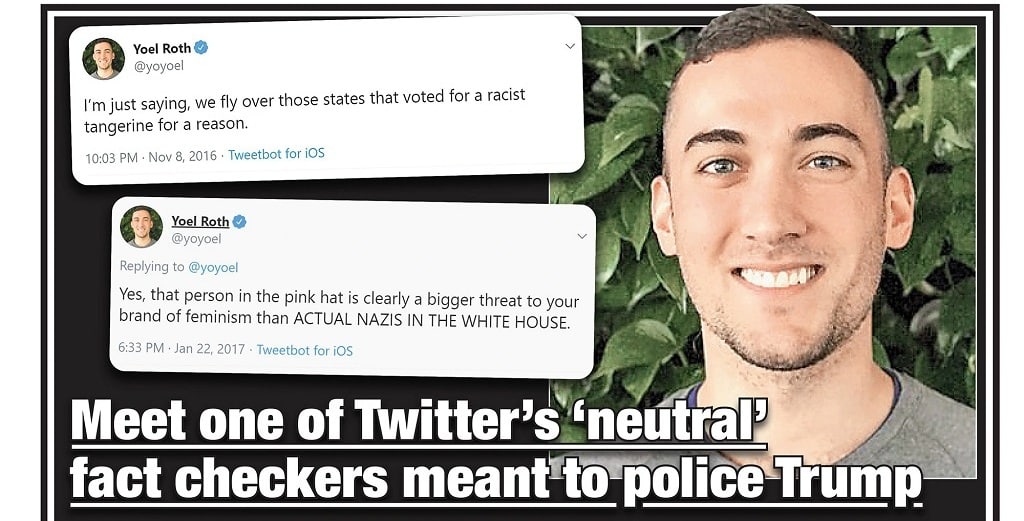 Roth was a disinterested observer, describing the Trump administration in all capital letters in his tweet as "ACTUAL NAZIS IN THE WHITE HOUSE." Roth called Trump a "racist tangerine" the day after the 2016 election. Later, he compared Kellyanne Conway to Nazi propagandist Joseph Goebbels.
Roth is a Ph.D. scholar who has written for academic journals on topics such as "gay digital communities," "gay geosocial media," and "the digital geography of gay social media."
Roth currently resides in San Francisco after graduating from Swarthmore College, the alma mater of failed far-left Democrat presidential candidate M. Stanley Dukakis.
As they tried to keep Americans from learning about the Biden family's racketeering, Democrats on Twitter turned to a veteran of the Democrats' previous attempt to steal a presidential election — the Russian collusion hoax.
In 2016, James Baker worked for the corrupt FBI on, among other things, the phony-baloney surveillance FISA warrants. Baker's Democratic colleagues rewarded him with a big job at Twitter for tireless efforts to railroad POTUS and everyone around him.
Soon, the bent G-man was assuring his fellow passengers that "caution is warranted" in preventing any true news about Democrat corruption from reaching the electorate.
It was the same nonsense that 51 other Democrats in the "intelligence community" were peddling. They claimed that Biden's laptop bore "hallmarks" of Russian disinformation, giving the Big Guy cover to lie about it during one of the debates with the racist tangerine.
I could go on, but I'll end by repeating something I said earlier.
Elon Musk did not kill himself.