Trudeau Hypocrisy, Slams Facebook for Blocking Canadian News as His Government Eyes Blocking Fox News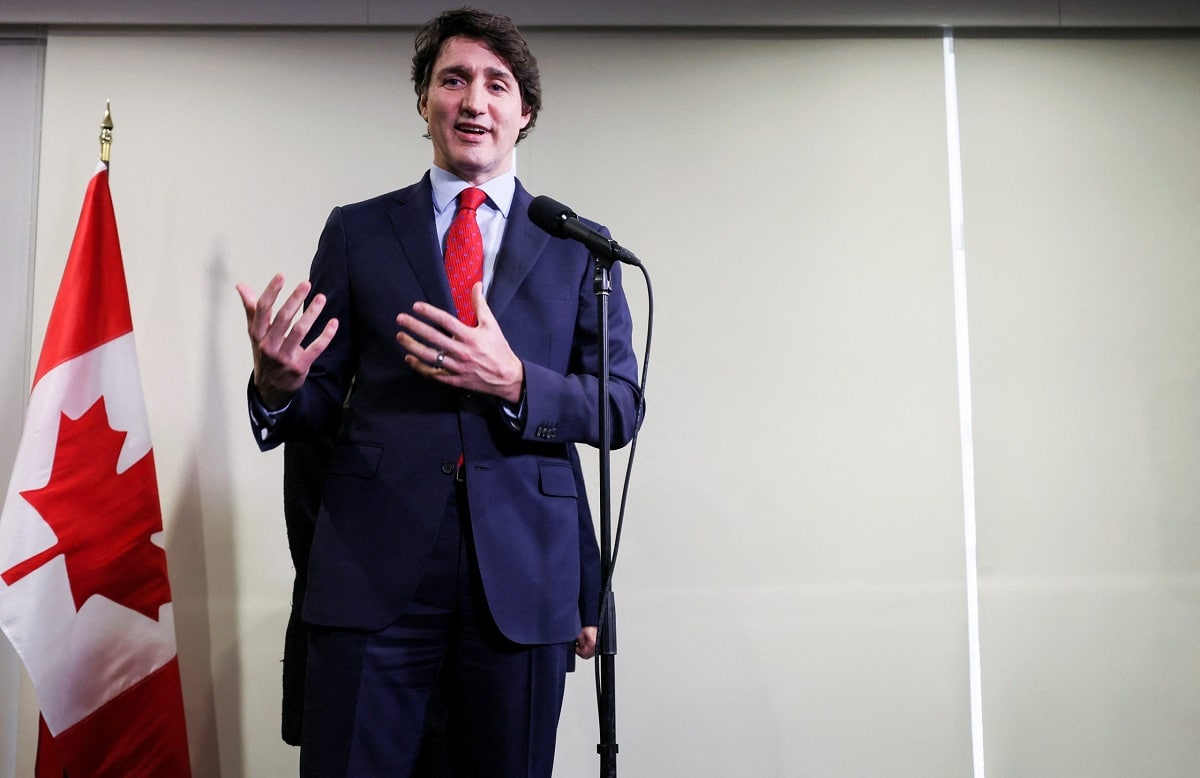 Prime Minister Justin Trudeau blasted Meta after executives suggested the company will block news for Canadian Facebook and Instagram users in reaction to a planned law requiring digital companies to pay for local journalism material.
His remarks came just one day after the Trudeau government-controlled Canadian regulator the CRTC opened a public survey on requests to ban Fox News from cable bundles. The CRTC will be accepting public input until June 2.
Google revealed in February that it was testing restricting Canadians' access to news in preparation for the passage of the Online News Act, which is currently before the Senate.
The two tech titans have criticized the plan intended to rescue a journalism sector that a government official has described as "in crisis" after hundreds of news newspapers have folded in the last decade as being overbroad.
In testimony this week before a Commons committee, a Meta Canada official reiterated their views and intentions for news blocking.
Their arguments opposing the plans, according to Trudeau, are "not only flawed, but dangerous to our democracy and our economy."
"Woodward and Bernstein weren't influencers," he said, referring to the Washington Post journalists who spearheaded reporting on the Watergate crisis, which resulted in President Richard Nixon's resignation in 1974.
"Someone reporting on the horrors in Bucha (in Ukraine) is not trying to get likes on their Facebook page," he explained.
"Rigorous, challenging, independent journalism is essential, and the fact that Facebook is still saying it doesn't want to pay journalists for the work they do shows how deeply irresponsible and out of touch they are."

Trudeau Passes Bill C-11 to Regulate Social Media, Streaming
The proposed rule would oblige digital behemoths to enter into fair economic agreements with Canadian media outlets in exchange for the news and information supplied on their platforms, or face binding arbitration.
Meanwhile, Twitter CEO Elon Musk mocked the news corporation for returning to the platform after being classified as state-sponsored media.
In a blog post, CBC News editor-in-chief Brodie Fenlon says the company is resuming activity on a few umbrella accounts but will "significantly reduce" its overall Twitter footprint.
In response, Twitter CEO Elon Musk a Canadian citizen himself mocked the news conglomerate for returning to the platform in a tweet.
"I wish I knew how to quit you," the picture says.
In April, Musk labelled accounts belonging to the CBC and other outlets, including the BBC and National Public Radio, as "government-funded media."
The tags' text was modified several times without warning or explanation before finally deleting.
The CBC has stated that it does not fall under the criteria of "government-funded media" as defined by Twitter, and that its editorial independence is protected by the Broadcasting Act.
According to Fenlon, the CBC will continue to evaluate Twitter in light of its social media strategy.

Trudeau pledges money to his CBC
The Trudeau Liberals pledged the CBC an additional $150 million per year in financing in addition to the $1.1 billion in base budget during the 2015 election. The annual government financing for CBC is at $1.4 billion.
According to the Toronto Sun, Trudeau promised an additional $400 million over four years during the last election to reduce the CBC's reliance on advertising. The true reason for the budget increase is that CBC's advertising earnings have declined considerably in recent years as viewers have moved elsewhere.
Television advertising income fell from $426 million in 2014 to $199 million last year, with a 10% decline in 2021 compared to the previous year.
Despite being a threat to taxpayers, the CBC continues to be a threat to a healthy private sector media ecosystem.
Private broadcasters, online and print media outlets do not begin with an extra $1.4 billion in government funds. In recent years, the Trudeau Liberals have chosen to invest just shy of $600 million in subsidies across all commercial sources, but even this gives the CBC a substantial unfair edge.
In addition to distorting the ad market by allowing them to undercut, CBC makes it more difficult for private media providers to convert readers or viewers into subscribers. As media outlets throughout the world transition to paywalls, CBC continues to exploit their subsidies to give everything away for free, distorting the market even further.
Devotees of the public broadcaster will not listen to such business-minded comments, nor will they allow it to be asserted that CBC does not meet its goal even with a large subsidy. To them, the only solution is the same as the government's – greater cash from taxpayers.
Trudeau gains votes from CBC devotees as well as ongoing positive coverage from the country's most Liberal-friendly outlet.
Tommy Prine, 27, Doesn't Dodge His Father's Legacy But Makes His Own Way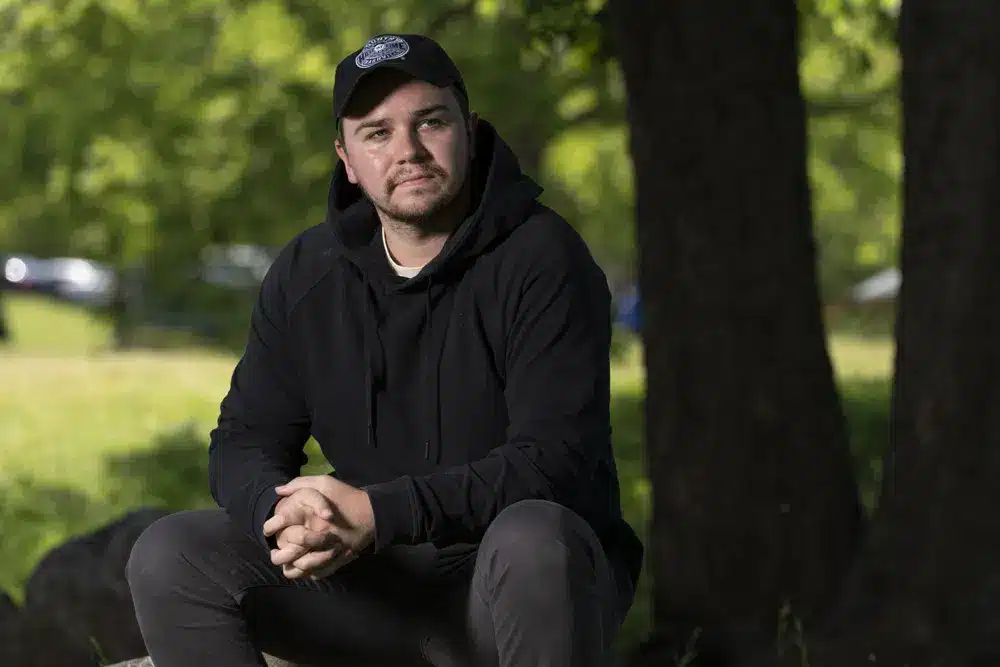 NASHVILLE, Tenn. Tommy Prine spoke about his father's passing in front of a crowded audience in The Basement, one of Nashville's most intimate music venues.
During a recent sold-out performance, he observed, "It stinks to lose a parent at any age — in my case, when he was the world's greatest songwriter."
Singer-songwriter John Prine, Prine's father, passed away in April 2020 at 73 due to coronavirus complications. Even for a period when grieving had grown commonplace, his death sparked a flood of global mourning.
In the music industry, the heartbreak was especially severe. The bonds John Prine formed with his music were only strengthened by his generosity to budding musicians. Many others tried to digest the unthinkable by expressing their sadness through memorial songs.
It turns out that Prine's own family was experiencing a similar situation.
Last year, Tommy Prine published "Ships in the Harbour," a song about his father that is as heartfelt and open-hearted as ever. It resists the urge to curl up in the fetal position rather than flee from what he lost. It gets the closest of any song to properly expressing the immense weight of grief brought on by the pandemic.
Tommy Prine, now 27 years old, is set to release a whole album of songs that deal with growing up, love, and grief. The film "This Far South," which will be released on June 23, is daring in how it faces his father's passing head-on and how the son of a legend handles the inevitable concerns that arise from working in the same field.

Tommy Prine keeps going and works hard on a risky project. He created a unique album, and it is captivating.
According to Prine, "honestly, even if my Dad wasn't who he was, I feel like I would've made the same record," he stated in an interview with The Associated Press. Because of who he is, "I didn't include these songs, but I also didn't shy away from them."
Writing songs enabled Prine to process everything he had lost. His father's legendary position feels almost incidental to the intimacy of that journey.
"I'm Tommy Prine, and I lost my Dad in the pandemic, and that's going to be the focal point of what I'm trying to get across," he said. And while I am aware that it was a fairly public event and that most people will be aware of the background, I believe that they are optional.
I believe people may just listen to it from the viewpoint of a young man who lost his father unexpectedly.
The few allusions, such as the card games and talks they avoid, are vivid without ever becoming cloying. In a lovely song called "By the Way," he discusses the singular sensation of occasionally hearing his father's voice.
Prine sings, "I don't want to talk about the day you slipped away." The tunes we used to sing still make it difficult to hear your voice.
But Tommy also has other weaknesses and is more or less influenced by those who aren't his biological father. For instance, the anthemic flourishes and introspective lyrics on the album show co-producer Ruston Kelly's influence. The song "Reach the Sun" begins with a manic episode in the middle of the night but eventually soars to resemble Kelly's best work, including the excellent album he recently published.
In an interview conducted after Kelly's performance with Prine at The Basement, Sufjan Stevens was named another artist who influenced both. Prine heard a sound that matched the wistful desperation he wanted to express while listening to Stevens' "Carrie & Lowell" album, which Kelly had directed him towards.

Tommy spoke about his father's passing in front of a crowded audience in The Basement, one of Nashville's most intimate music venues.
It was "probably the last thing I wanted to do for the rest of my life," according to Prine, but it ended up being a "saving grace" for him as he dealt with the hardship of losing his father.
Listeners would do well to consider how they would react if they weren't aware that this album was produced by the legendary John Prine's son, given the darkness that hangs over anyone named Prine who dares to try his hand at making original music. Social media and other modern methods of music distribution make it plausible, if not probable, that Prine's music will reach a brand-new audience. His father may not be well-known to some listeners his age or younger, but these songs will draw comparisons on their own.
But everyone who pays attention will hear the promise of a creative person who bravely followed his heart. Fans of John Prine may recognize elements of the album's disarming honesty, but they will also hear a new voice presenting intense music that crackles.
Tommy claims that although having considered it, he rarely worries about the legacy issue. But that's simply another thing he has arranged in its appropriate position.
"I'm just making the music I want to make, and music that is a representation of who I am as a person," he stated. I have my tale to share because I had quite different childhood experiences than my father.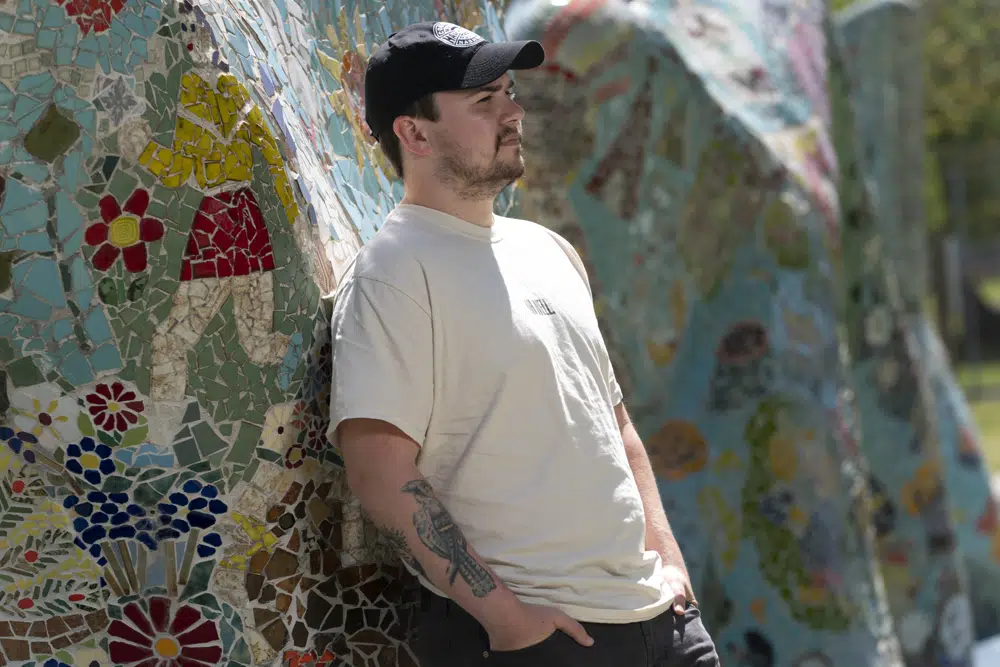 SOURCE – (AP)
Toyota Debuts Hydrogen-Fueled Corolla Race Car As Auto Racing Begins Shift Away From Gas In 2023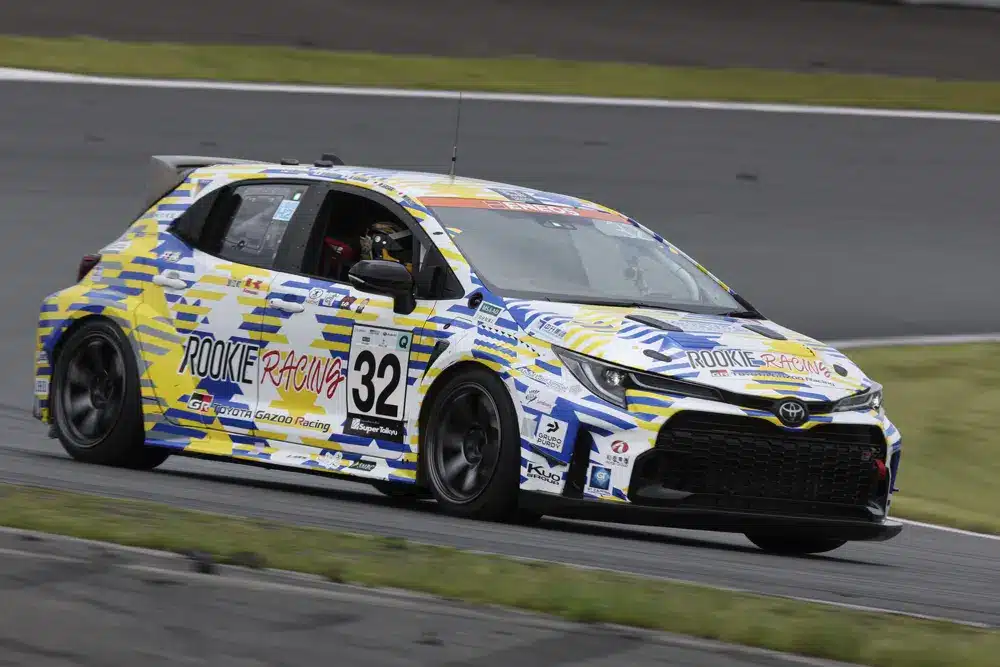 Japan's Oyama — A little Corolla powered by liquid hydrogen debuted in a vast circuit close to Mount Fuji as part of an initiative to introduce cutting-edge technology into the racing scene and showed Toyota's commitment to creating eco-friendly cars.
Akio Toyoda, chairman of Toyota, was beaming as he prepared to drive the hydrogen-fueled Corolla around the track while clad in a fire-resistant racing costume.
"Racing using a liquid hydrogen automobile is a first for the world. In the effort to combat global warming, we hope it will present an additional choice. I want to run one lap, even one second further, to make everyone happy, declared Toyoda, a former Toyota CEO, the company's founder's grandson, and a licensed racer himself.
It will be soon that the hydrogen-powered Corolla race vehicle appears at your dealer. According to Toyota representatives, the Super Taikyu 24-hour race at Fuji Speedway was only a test for the technology.
Unlike electric vehicles, it has a combustion engine, but it burns liquid hydrogen rather than petrol.
Toyota Motor Corp., a Japanese carmaker that sells roughly 10 million vehicles annually, has lagged in the global transition to battery-powered electric vehicles (EVs), but it has long viewed hydrogen as a potentially carbon-neutral alternative.
Experts claim that hydrogen has enormous potential. However, most hydrogen produced to date has been used using fossil fuels like natural gas, including the hydrogen used to power the Corolla racing vehicle.
The need for alternative energy sources has become more urgent due to rising fuel prices and worries about global warming, particularly in Japan, where nearly all of its oil is imported.
Auto racing has been eschewing its gas-guzzling, snarling machines. Honda Motor Co., a rival of Toyota, has said it would resume competing in Formula One, citing the opportunity presented by the new regulations for developing new technology. General Motors Co. and other automakers have made comparable commitments.

Akio Toyoda, chairman of Toyota, was beaming as he prepared to drive the hydrogen-fueled Corolla around the track while clad in a fire-resistant racing costume.
The 24 Hours of Le Mans, the most prestigious endurance race in the world, will be available to hydrogen-powered vehicles utilizing both fuel cells and combustion engines beginning in 2026, according to an announcement made last week by Pierre Fillon, president of the Automobile Club de l'Ouest, the organization that puts on Le Mans.
For me, hydrogen is a very intriguing future solution, Fillon told reporters. "To achieve zero emissions, we must move. This is crucial for the environment and our future generations.
Toyota CEO Koji Sato stated that he planned to announce Toyota's involvement in Le Mans soon.
John Heywood, an MIT professor emeritus and authority on automobile engines, noted that the conversation about green energy solutions has barely begun and that EVs also have disadvantages, such as the requirement for crucial minerals that are sometimes obtained in unethical or environmentally harmful ways.
There is nothing 'ungreen' about internal combustion engines. The fuel it utilizes is what counts, according to Heywood.
The hydrogen for Toyota's race car is produced at an Australian coal gasification facility and distributed by the Japanese energy business Iwatani Corp. as part of a project supported by the Japanese government to encourage the use of hydrogen for various sectors, including those using fossil fuels.
Green hydrogen is produced when water is electrolyzed to separate its hydrogen and oxygen molecules. This happens when renewable energy sources drive an electrical current through water. The technique does not result in greenhouse gas carbon dioxide. However, the IEA estimates that fewer than 0.1% of the hydrogen produced globally is now produced this way.
According to critics, it could be preferable to use that renewable energy instead of converting it to hydrogen. However, proponents of hydrogen claim that when carbon emissions are captured and stored underground, even those created from natural gas can be environmentally good.
Sato recognized the difficulty.
"First, we must establish a setting conducive to employing hydrogen. "It's important that the cycle of that system is working in all steps, including transporting it and making it, for hydrogen use to become widely used, and that environment must be stable," he told reporters on the sidelines of the race.

In addition to the credentials of hydrogen's greenness, there are other problems.
On the Formula One Grand Prix and other events test run at the Suzuka circuit in March, a Toyota vehicle powered by liquid hydrogen caught fire.
A leak sensor that was correctly functioning stopped the hydrogen leak in less than a tenth of a second from a pipe that had become loose due to the vehicle's vibrations. According to Toyota, nobody was harmed, the cabin was secured, and the fire was put out.
Toyota's No. 32 Corolla, one of the dozens of vehicles competing in the 24-hour race at Fuji Speedway, was doomed to fall short. Refueling and pit checks—important to racing—took several minutes in a race where competitors are battling for seconds.
However, according to Tomoya Takahashi, president of Toyota's Gazoo Racing Co., introducing liquid hydrogen into racing may be a modest step in the right direction.
"We're constructing for the future in this. He argued that the internal combustion engine has potential and is not the only solution.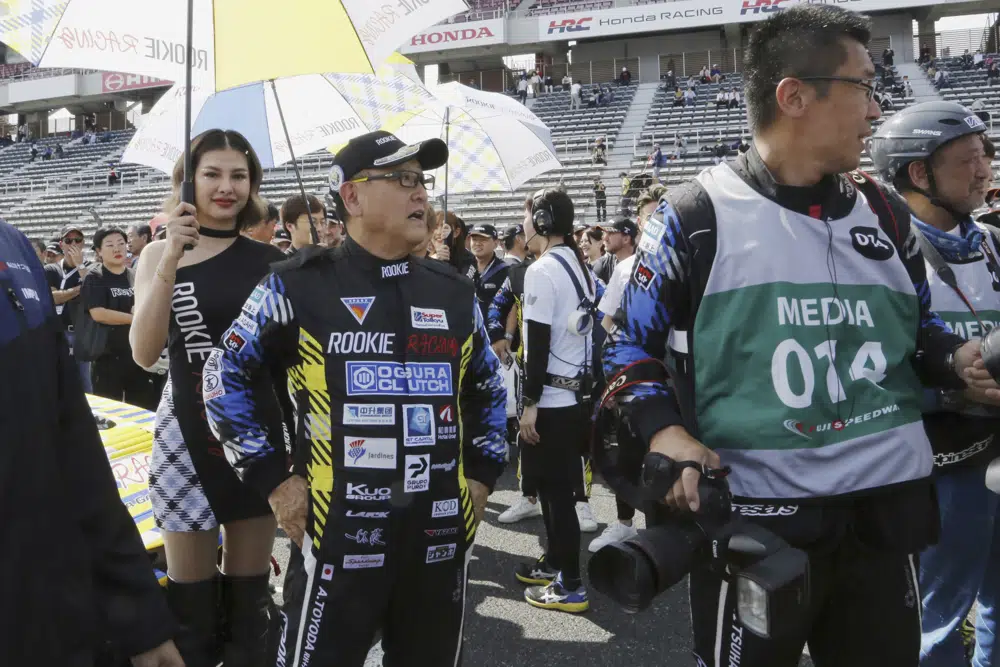 SOURCE – (AP)
2023: Decorated Australian War Veteran Unlawfully Killed Prisoners In Afghanistan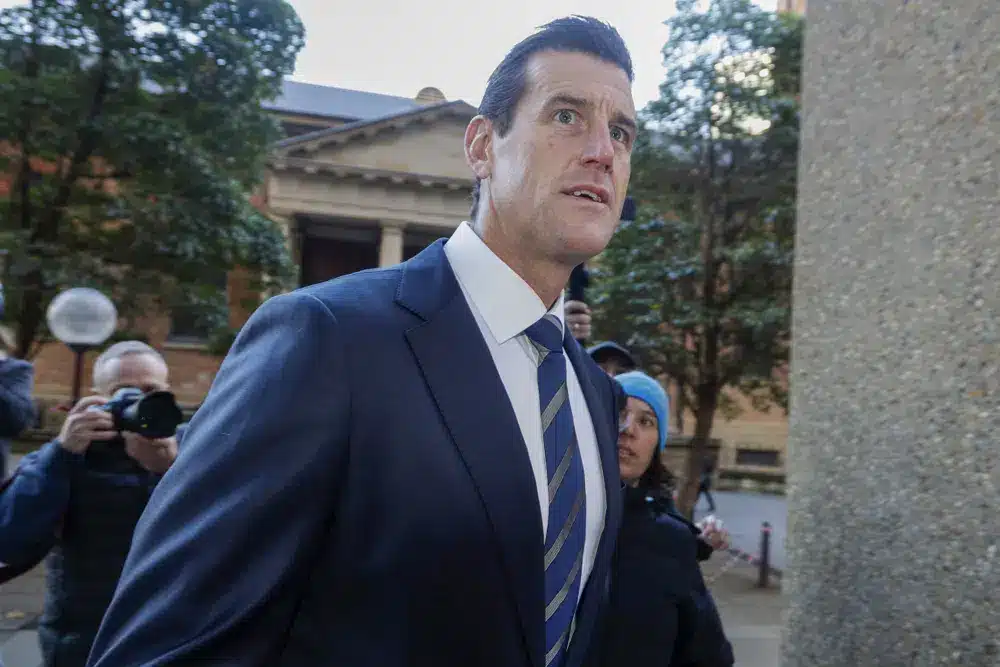 Melbourne — Australian Ben Roberts-Smith, the recipient of the Victoria Cross, claimed that the media falsely accused him, but a judge concluded on Thursday that he unlawfully killed captives and committed other war crimes in Afghanistan.
Roberts-Smith, a former Special Air Service Regiment corporal who is currently a media firm executive, is accused of committing a series of war crimes, according to publications published in 2018. Federal Court Justice Anthony Besanko determined that these articles were essentially factual.
Besanko concluded that Roberts-Smith, who received the Medal of Gallantry for his contributions during the Afghanistan War, had "broken the moral and legal rules of military engagement" and had dishonored Australia with his actions.
The decision, which came after a contentious trial that lasted 110 court hearing days and is estimated to have cost more than 25 million Australian dollars ($16 million) in legal bills, is viewed as a landmark victory for press freedom against Australia's draconian defamation rules.
A machine gun was allegedly used by Roberts-Smith, a judge's son, to shoot a detainee wearing a prosthetic leg in the rear in 2009 in a Taliban base in the province of Uruzgan known as Whisky 108. He retained the man's prosthetic to use as a fun beer mug.
The man was one of two unarmed Afghans taken from a tunnel by Roberts-Smith's patrol. To "blood the rookie," Roberts-Smith forced a "newly deployed and inexperienced" soldier to murder the second, more seasoned warrior.

The decision came after a contentious trial that lasted 110 court hearing days and is estimated to have cost more than 25 million Australian dollars ($16 million) in legal bills.
In addition, it was established that in the Afghan hamlet of Darwan in 2012, Roberts-Smith kicked an unarmed, handcuffed farmer named Ali Jan off a cliff and into a riverbed before killing him. Then Roberts-Smith ordered one of his soldiers to shoot Jan to death.
Allegations that Roberts-Smith, who is 2.02 meters (6 feet, 7 inches) tall, intimidated soldiers and abused Afghan villagers were also proven genuine.
The judge determined that two of the six unlawful killings Roberts-Smith was alleged to have participated in were not proven by the civil court standard of the balance of probabilities.
Additionally, it was determined that the allegations of domestic violence against Roberts-Smith were false and defamatory. The judge concluded that the unfounded charges would not further harm the veteran's reputation.
Such claims of war crimes would have required proof beyond a reasonable doubt if they had been made in a criminal court.
The 44-year-old Roberts-Smith has denied any misconduct. His attorneys attributed his termination to "corrosive jealousy" on the part of "bitter people" within the SAS who had waged a "poisonous campaign against him."
Because of their stories, the Sydney Morning Herald, The Age, and The Canberra Times were accused of defaming each other in the civil lawsuit.
One of the journalists, Nick McKenzie, who wrote the divisive articles, commended the SAS veterans who had testified against the national hero.
The day of justice is today. It's a day of justice for those courageous SAS members who came out and exposed Ben Roberts-Smith for the war criminal, bully, and liar that he is, McKenzie told reporters outside court.

The Australian Federal Police is investigating Roberts-Smith and other Australian military members for possible war crimes in Afghanistan.
"Those SAS members are a proud representation of Australia. The bulk of the SAS stood up for what was right, and their actions were rewarded, said McKenzie.
Arthur Moses, the attorney for Roberts-Smith, requested an additional 42 days to contemplate filing an appeal with the Federal Court's Full Bench.
Billionaire Kerry Stokes, executive chair of Seven West Media, where Roberts-Smith works, has agreed to pay the case's legal expenses.
Stokes's statement in support of Roberts-Smith was, "The judgment does not accord with the man I know."
Ben has always maintained his innocence, so I know this will be difficult for him, Stokes said.
Roberts-Smith had been there each day of his trial but did not show up in Sydney for the verdict. On Wednesday, media outlets published a picture of him relaxing by a pool in Bali, an Indonesian tourist destination.
The Australian Federal Police is investigating Roberts-Smith and other Australian military members for possible war crimes in Afghanistan.
The first criminal accusation about an alleged illegal killing in Afghanistan was brought in March. Oliver Schulz, a former SAS trooper, was accused of committing a war crime by killing an Afghan in a wheat field in Uruzgan province in 2012.

The Australian Federal Police is investigating Roberts-Smith and other Australian military members for possible war crimes in Afghanistan.
The decision was a "very disappointing day" for the elite unit, according to Martin Hamilton-Smith, chair of the Australian Special Air Service Association. He said that charges against more veterans should be brought immediately if they were tried for war crimes.
According to Hamilton-Smith, the only way to learn the real truth about this is to bring it before a criminal court, where both sides of the story may be presented, and the facts can be proven beyond a reasonable doubt.
When Roberts-Smith received the Victoria Cross in 2011, Australia's highest honor for valor in the face of an enemy, he was elevated to a national hero. As a famous Australian, he had multiple meetings with Queen Elizabeth II.
He received the medal 2010 for taking out a machine gun nest at Tizak, Kandahar, during combat. Two machine gunners and an enemy preparing to throw a rocket grenade were killed thanks to Roberts-Smith. No allegations of war crimes related to that conflict.
SOURCE – (AP)