Trudeau Accused of Exploiting International Students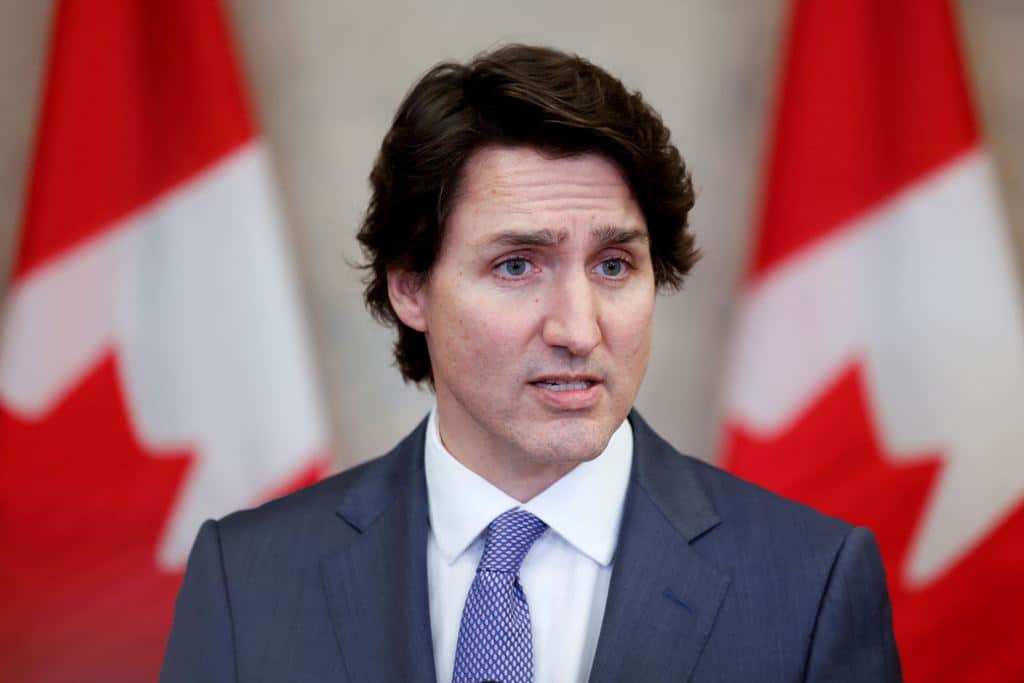 International students in Canada accused the Trudeau government of exploiting them as cheap labour and discarding them when they were no longer needed.
Last year, Prime Minister Justin Trudeau's Liberal government permitted approximately 50,000 international students to stay in Canada for 18 months after graduation to seek jobs when the economy was reopening following Covid shutdowns and businesses needed to hire.
The administration marketed the permit extension as a way to "assist more graduates in meeting pressing requirements" in important areas and earn the work experience required for permanent immigration.
However, a year and a half later, some of these prospective permanent residents still needed help to work or remain in the country due to an Immigration backlog.
"I'm just sitting at home and surviving off of my own money, Daniel D'Souza, an accountant and former Seneca College student near Toronto, said in an interview.
"I'm sorry I chose Canada to immigrate to, study and live in." Canada should value foreign students more than only as a source of cheap labour."

Liberals Failing on Promises to International Student
The department of Immigration Minister Sean Fraser has stated that it is looking into methods to better support foreign students who want to stay in the country permanently.
International students contribute "tremendous social, cultural, and economic benefits," according to government spokesperson Jeffrey MacDonald in an emailed statement.
D'Souza's career, like many other graduates in the 2021 program, has been halted, and his future is uncertain.
These former students, many of whom were from India and the Philippines, were forced to abandon their occupations when their work permits expired, with no certainty of obtaining permanent status.
Even if their applications are eventually approved, they will be without a job, income, or health and social benefits for months.
"They took advantage of us when they needed us." But when we need their assistance, nobody shows up," said Anshdeep Bindra, a former Ernst & Young consultant in Toronto.
"We pay fees and taxes but receive nothing in return." You don't acknowledge us assisting you in resolving the labour shortage."

Canada's Aging Workforce
Justin Trudeau's Liberal government, which plans to allow a huge number of new immigrants over the next 3 years to counter an aging workforce, is slated to reveal updated targets in Toronto on Tuesday morning.
"Those who benefit from these public measures have the same or, in many cases, better opportunity to gain competent work experience than graduates did before the pandemic," MacDonald said.
The International student grads hoped that the permission extension would offer them more time to gather Canadian job experience and improve their scores in the country's skilled worker immigration ranking system.
However, these graduates became entangled in a backlog of applications, resulting in a 10-month shutdown of the government system to process them.
When the system was reopened, the students found themselves competing against pools of immigrants with far higher-than-average scores, lowering their prospects of obtaining permanent status.
The short delay allowed the system to catch up, according to the immigration department, and "limiting or pausing invitations to apply to manage expanding inventories is precisely what the system was designed to do."
According to the agency, approximately 40% of all permanent residents received in 2021 were former international students, a record.
Permanent residency backlog
According to Justin Trudeau's Liberal government, 26,250 invitations to apply for permanent residency have been granted since July of this year, with 10,212 going to international students or graduates.
But that's no consolation for those who are still waiting – or for their former bosses. "Now the company will have to locate another individual to replace me when I'm already here," said Leovilee Dustin, a real estate agent in Caledonia, Ontario.
"It appears they simply want us to work here to collect our taxes and get rid of us."
According to the government, international students contribute more than C$21 billion ($15.3 billion) annually to the economy. Also, tens of thousands of graduates who choose to immigrate permanently become a source of young, educated workers.
According to Royal Bank of Canada economists in a paper released last month, they can also play an important role in addressing the current labour shortage and future job-market demands.
According to Amira Ali, a leasing consultant for a property management company in Calgary, the government should "prioritize people who paid for college or university in Canada, have experience here and are connected with employers here."
"They're putting us in a bind and leaving us with no options."
Source: CTN News, VOR News
Canada Extradites Former Soldier to Thailand to Face Murder Charge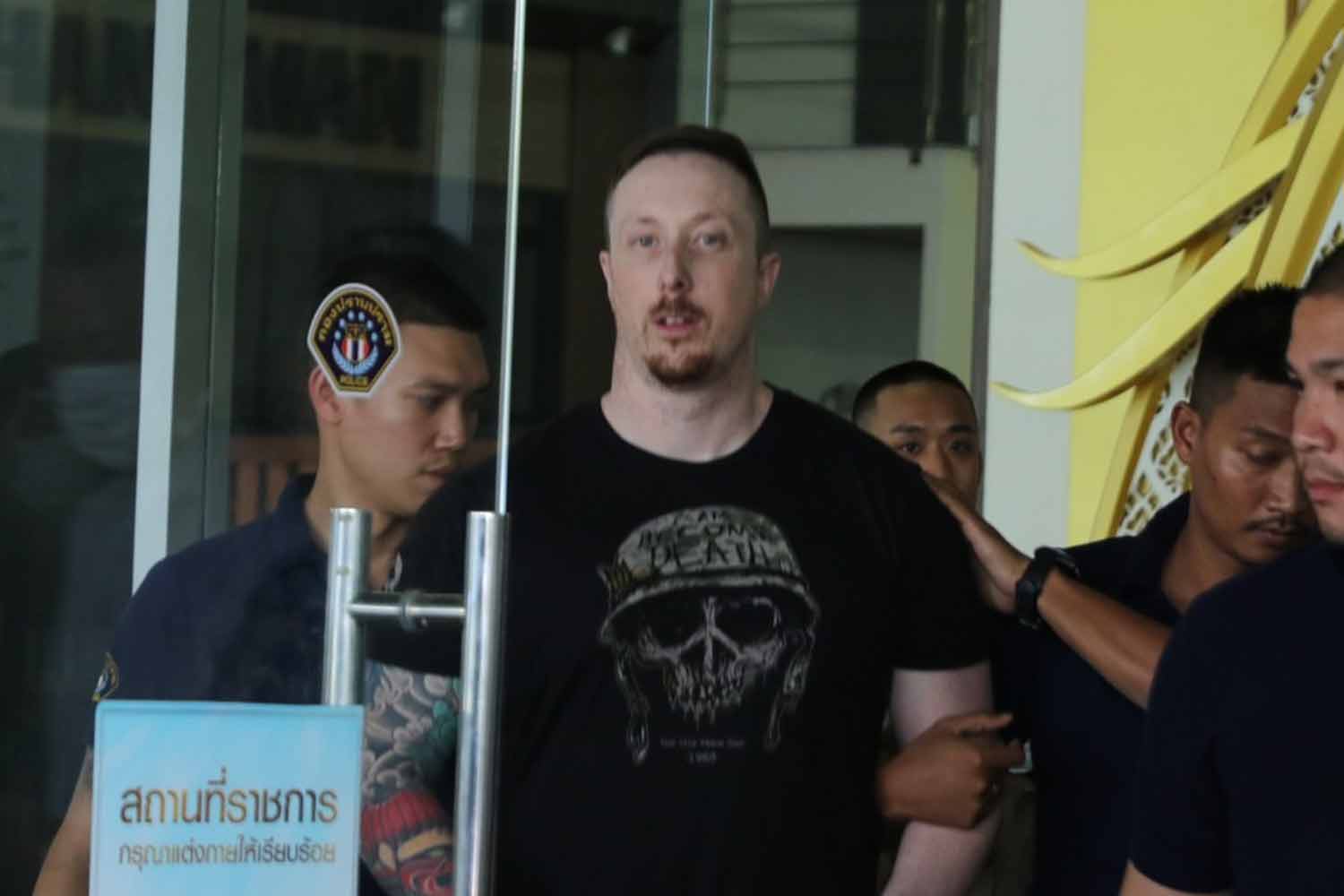 An Alleged contract killer and former Canadian soldier Matthew Dupre has been discreetly deported from Canada to Thailand to face a murder charge for the shooting of Canadian criminal Jimi Sandhu in Phuket on February 4, 2022.
Last week, a special Airbus A340 flight carrying 10 members of the CSD's Hanuman special weapons and tactics unit led by Pol Col Wichak Tarom, a deputy CSD commander, and 30 members of a Royal Thai Air Force special operations unit took off from Don Mueang airport for Vancouver, Canada, to bring Dupre back to Thailand.
The special flight, which included Dupre, returned to Thailand and landed at Don Mueang airport's Wing 6 terminal at 11 p.m. on Sunday. The airport was closed temporarily due to strict security. Around 30 other Hanuman unit members and RTAF ground security met the flight.
The suspect was driven from the airport to CSD headquarters in a motorcade. His incarceration is now being monitored by the Central Investigation Bureau.
On February 4, 2022, at approximately 10.30 p.m., two foreign men shot Canadian gangster Jimi Singh (Slice) Sandhu dead in the parking area of his rented beachfront villa on Rawai beach in Phuket's Muang district. A security camera captured the killers entering the villa.
Matthew Dupre was recognised as a suspect by Phuket and CSD police investigations.
On February 11, 2022, the Phuket Court issued a warrant for the arrest of Dupre and his accused accomplice on counts of premeditated murder, illegally possessing guns and ammunition, and carrying and using the guns in public.
According to a police investigation, the two suspects departed Thailand for Canada on February 6th.
On February 15, the Royal Thai Police international affairs section issued a letter to the Attorney General's Office, along with the arrest warrants. Under the Extradition Act of 2008, the OAG was asked to cooperate with Canada for Dupre's extradition.
The OAG then took the desired measure.
The Alberta Provincial Court in Canada issued an arrest warrant for Matthew Dupre at the request of the Alberta Attorney General's Office.The Royal Canadian Mounted Police apprehended Dupre on February 20, 2022, at his house in Sylvan Lake, Alberta, near Red Deer.
The Court of Alberta in Edmonton later approved Dupre's extradition to Thailand under Canada's Extradition Act of 1999. Gene Lahrkamp, the second wanted suspect in the investigation, died in a tiny plane crash in Canada in May 2022.
The Extradition Act of Canada
The Extradition Act of Canada is a law that governs the process of extraditing individuals from Canada to foreign countries, as well as from foreign countries to Canada. The current version of the Extradition Act was enacted in 1999 and has undergone subsequent amendments.
The purpose of the Extradition Act is to establish a legal framework for extradition, which is the formal process by which one country requests the surrender of an individual located in another country for the purpose of facing criminal charges or serving a sentence.
Here are some key features of Canada's Extradition Act:
1. Dual Criminality: Extradition can only be granted if the alleged conduct for which extradition is sought is considered a criminal offense in both Canada and the requesting country. This principle ensures that a person cannot be extradited for an act that is not considered a crime in Canada.
2. Extraditable Offenses: The Act provides a list of offenses that are considered extraditable, which includes a wide range of serious crimes such as murder, terrorism, drug trafficking, and fraud. The list can be expanded through bilateral treaties or multilateral agreements.
3. Extradition Process: The Act outlines the steps involved in the extradition process, including the submission of an extradition request, judicial review of the request, and the surrender of the individual if the extradition is granted.
4. Judicial Involvement: The Act emphasizes the role of the judiciary in the extradition process. Courts are responsible for reviewing the evidence presented by the requesting country to determine whether there is sufficient evidence to justify extradition. The courts also consider factors such as human rights and the possibility of the death penalty or cruel and unusual punishment.
5. Ministerial Discretion: The Minister of Justice in Canada has the final authority to make the decision on whether to surrender the person for extradition after the judicial process is complete. The Minister can refuse extradition in certain circumstances, such as if there are concerns about the person's safety or if the request is politically motivated.
6. Appeal Process: The Act allows for an appeal process, where the person sought for extradition can challenge the decision through the Canadian courts, up to the Supreme Court of Canada in some cases.
It's important to note that the Extradition Act is subject to international treaties and agreements, which may modify or supplement its provisions in specific cases. The Act provides a legal framework to ensure that extradition requests are handled in a fair and transparent manner while protecting the rights of the individuals involved.
Jan. 6 Rioters Are Bringing In thousands In Donations. Now The US Is Coming After Their Haul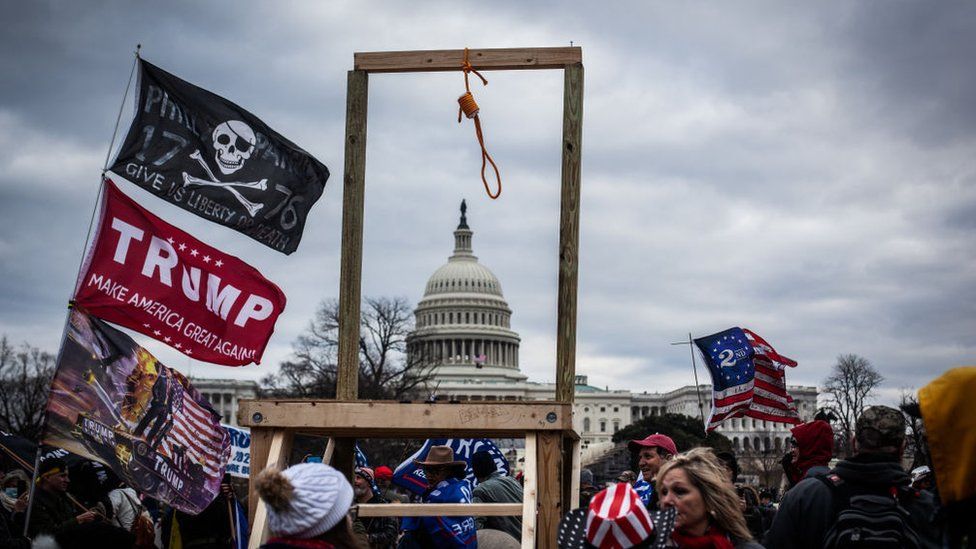 Daniel Goodwyn, a Texan who pled guilty to storming the U.S. Capitol, made an appearance on Tucker Carlson's former Fox News show less than two months after his plea and promoted a website where people could donate money to help him and other rioters, who the website referred to as "political prisoners."
An increasing government effort to prohibit rioters from personally profiting from an act that rattled the foundations of American democracy has resulted in the Justice Department demanding that Goodwyn return more than $25,000 he raised.
Prosecutors in the more than one thousand criminal cases dating back to January 6, 2021, are increasingly requesting judges to impose fines in addition to prison sentences to balance donations from supporters of the Capitol rioters, according to a study of court documents by the Associated Press.
Prosecutors have acknowledged nothing improper about defendants setting up Internet fundraising efforts to help with legal expenditures. Since many of the accused have had government-funded legal representation, the Justice Department has occasionally raised concerns about the true use of the funds.
Most of these campaigns can be found on GiveSendGo, which promotes itself as "The #1 Free Christian Fundraising Site" and has become a safe haven for those originally banned from utilizing popular crowdfunding platforms like GoFundMe on January 6. Even as they make deals to plead guilty and assist authorities, the rioters frequently declare their innocence and portray themselves as victims of government oppression.
Their ability to raise money demonstrates that many Americans maintain the false assumption that Democrats plotted to steal the 2020 presidential election from Donald Trump. The idea has been bolstered by the previous president's promise to pardon rioters if he is re-elected.
More than $16,000 was gathered for Markus Maly's family through an internet campaign that referred to him as a "January 6 P.O.W." Maly is a Virginia man due to be sentenced next month for attacking police at the Capitol. Although a public defender represented Maly at no cost to himself, prosecutors have asked for a punishment of $16,000 or more.

An increasing government effort to prohibit rioters from personally profiting from an act that rattled the foundations of American democracy.
According to court documents, prosecutors believe it is inappropriate for the defendant to "capitalize" on his involvement in the Capitol breach by using the fame he has achieved due to his criminal activities.
According to the A.P.'s count, prosecutors have sought fines totaling over $390,000 from at least 21 riot suspects this year. These fines have ranged from $450 to over $71,000.
This year, judges have fined at least $124,127 amongst 33 riot suspects. Over the prior two years, over a hundred riot defendants were fined over $240,000.
To repay the nearly $2.8 million in damages to the Capitol and other expenses incurred on January 6, judges have ordered hundreds of convicted rioters to pay over $524,000.
The harshest sentences for those rioters who faced the most serious charges are finally being handed down. They are also the most active in soliciting donations, which may account for the uptick in requests for monetary penalties.
A judge earlier this month handed Nathaniel DeGrave a sentence of almost three years in prison and a fine of $25,000. Prosecutors said the Nevada man "incredibly" collected over $120,000 through GiveSendGo campaigns labeling him "Beijing Biden's political prisoner" in "America's Gitmo," a reference to the detention facility at Guantánamo Bay.
Despite "seeking to cooperate with the government and admitting he and his co-conspirators were guilty since at least November 2021," the prosecutor wrote, "he did this."
DeGrave's attorney William Shipley, who has also represented more than two dozen other January 6 offenders, said his clients should not raise money as a political prisoners if they want to enter a guilty plea.
They have every right to scream from the rooftops that the only reason they are being kept is because of politics until they admit to having committed a crime, as Shipley put it. To quote the First Amendment: "It's just free political speech."

An increasing government effort to prohibit rioters from personally profiting from an act that rattled the foundations of American democracy
According to Shipley, he proved to the judge that DeGrave had $25,000 more in donations than legal fees.
"I've never had clients that had third-party fundraising like this," Shipley said, "so I've never had to do it." "There is a section of the population that feels sorry for these accused."
Heather Wilson, the co-founder of the crowdfunding platform GiveSendGo, explained that accepting contributions for the legal defense of those accused in the Capitol riot "is rooted in our society's commitment to the presumption of innocence and the freedom for all individuals to hire private attorneys."
Just over 500 defendants have been punished for offenses committed on January 6, marking a milestone in the largest federal investigation in American history and prompting the government to argue for higher punishments.

When prosecutors ask for a fine, judges are sometimes granting them.
Peter Schwartz, a guy from Kentucky who attacked Capitol police with pepper spray and a chair, was facing a fine of almost $70,000, according to prosecutors. This month, U.S. District Judge Amit Mehta gave Schwartz one of the heaviest jail terms handed down in a case involving the Capitol incident, although he did not impose a fine.
Prosecutors accuse Schwartz of trying to make money via his GoFundMe page, "Patriot Pete Political Prisoner in D.C." However, Dennis Boyle, who represents him, claims no such proof exists.
In this case, the judge "basically said that if the money was being used for attorneys' fees or other costs like that, there was no basis for a fine," Boyle said.
John Strand, a cover model for romance novels, was found guilty by a jury of storming the Capitol alongside Dr. Simone Gold, a prominent California physician in the anti-vaccine movement. The judge will sentence Strand on Thursday, and prosecutors ask for a $50,000 fine and jail time.
Prosecutors claim that Strand has raised over $17,300 for his defense, even though he uses a publicly financed attorney. The fact that Strand can afford to live in a mansion that cost over $3 million indicates that he has "substantial financial means," as the authorities have put it.
"Strand has raised, and continues to raise, money on his website based upon his false statements and misrepresentations on the events of January 6," the prosecutors stated.
Goodwyn will be sentenced in April after appearing on Carlson's show in March. The defense team's attorney, Carolyn Stewart, referred to the $25,000 fine requested by prosecutors as "demanding blood from a stone."
"He received that amount in charity to help him in the debt for legal fees for former solicitors and this for unknown reasons is bothersome to the government," Stewart wrote.
SOURCE – (AP)
Regulators Take Aim At AI To Protect Consumers And Workers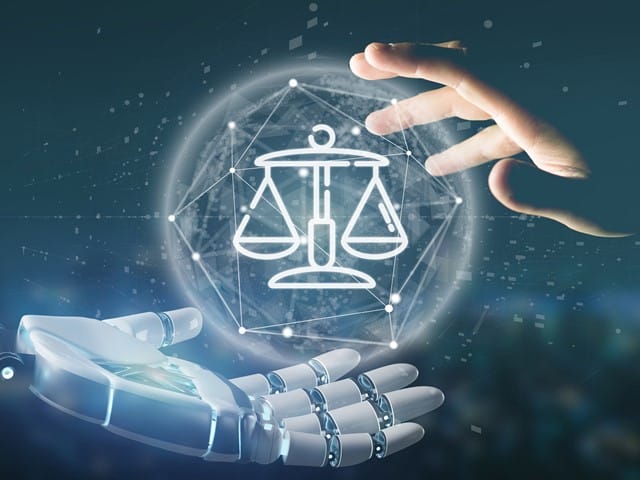 NEW YORK — The nation's finance authority has pledged to ensure that businesses comply with the Regulators law when utilizing artificial intelligence in light of rising concerns over increasingly capable AI systems like ChatGPT.
Automated systems and algorithms already heavily influence credit scores, loan conditions, bank account fees, and other monetary factors. Human resources, real estate, and working conditions are all impacted by AI.
According to Electronic Privacy Information Centre Senior Counsel Ben Winters Regulators, the federal agencies' joint statement on enforcement released last month was a good starting step.
However, "there's this narrative that AI is entirely unregulated, which is not really true," he argued. "What they're arguing is, 'Just because you utilise AI to make a judgement, it doesn't mean you're exempt from responsibility for the repercussions of that decision. This is how we feel about it. "We are watching.
The Consumer Financial Protection Bureau has issued fines to financial institutions in the past year for using new technology and flawed algorithms, leading to improper foreclosures, repossessions, and lost payments of homes, cars, and government benefits payments.

These enforcement proceedings are used as instances of how there will be no "AI exemptions" to consumer protection, according to regulators.
Director of the Consumer Financial Protection Bureau Rohit Chopra stated that the organization is "continuing to identify potentially illegal activity" and has "already started some work to continue to muscle up internally when it comes to bringing on board data scientists, technologists, and others to make sure we can confront these challenges."
The Consumer Financial Protection Bureau (CFPB) joins the Federal Trade Commission, the Equal Employment Opportunity Commission, the Department of Justice, and others in claiming they are allocating resources and personnel to target emerging technologies and expose their potentially detrimental effects on consumers.
Chopra emphasized the importance of organizations understanding the decision-making process of their AI systems before implementing them. "In other cases, we are looking at how the use of all this data complies with our fair lending laws and Regulators."
Financial institutions are required to report reasons for negative credit decisions by law, per the Fair Credit Regulators Act and the Equal Credit Opportunity Act, for instance. Decisions about housing and work are also subject to these rules. Regulators have warned against using AI systems whose decision-making processes are too complex to explain.
Chopra speculated, "I think there was a sense that, 'Oh, let's just give it to the robots and there will be no more discrimination,'" I think what we've learned is that that's not the case. The data itself may contain inherent biases.

Regulators have warned against using AI systems whose decision-making processes are too complex to explain.
Chair of the Equal Employment Opportunity Commission (EEOC) Charlotte Burrows has pledged enforcement action against artificial intelligence (AI) Regulators recruiting technology that discriminates against people with disabilities and so-called "bossware" that illegally monitors employees.
Burrows also discussed the potential for algorithms to dictate illegal working conditions and hours to people.
She then added, "You need a break if you have a disability or perhaps you're pregnant." The algorithm only sometimes accounts for that kind of modification. Those are the sorts of things we're taking a careful look at… The underlying message here is that laws still apply, and we have resources to enforce them; I don't want anyone to misunderstand that just because technology is changing.
At a conference earlier this month, OpenAI's top lawyer advocated for an industry-led approach to regulation.
OpenAI's general counsel, Jason Kwon, recently spoke at a technology summit in Washington, DC, held by software industry group BSA. Industry standards and a consensus on them would be a good place to start. More debate is warranted about whether these should be mandated and how often they should be revised.
At a conference earlier this month, OpenAI's top lawyer advocated for an industry-led approach to regulation.
The CEO of OpenAI, the company responsible for creating ChatGPT, Sam Altman, recently stated that government action "will be critical to mitigate the risks of increasingly powerful" AI systems and advocated for establishing a U.S. or global body to license and regulate the technology.
Altman and other tech CEOs were invited to the White House this month to confront tough questions about the consequences of these tools, even though there is no indication that Congress would draught sweeping new AI legislation like European politicians are doing.
As they have in the past with new consumer financial products and technologies, the agencies could do more to study and publish information on the relevant AI markets, how the industry is working, who the biggest players are, and how the information collected is being used, according to Winters of the Electronic Privacy Information Centre.
He said that "Buy Now, Pay Later" businesses had been dealt with effectively by the Consumer Financial Protection Bureau. "The AI ecosystem has a great deal of undiscovered territory. Putting that knowledge out there would help.
SOURCE – (AP)