Elon Musk Outs New York Times Over Twitter Censorship
On Friday, Substack journalist Matt Taibbi revealed over Twitter a series of documents and emails revealing internal Twitter staff communications debating whether to censor the New York Post's Hunter Biden laptop story on their platform ahead of the 2020 presidential election, which they ultimately did.
Several emails revealed that Twitter staff engaged in emergency censorship of the story, despite high-level employees concerned about the move.
According to one email, then-Twitter Global Head of Trust and Safety Yoel Roth acknowledged the dubiousness of their reasons for suppressing the story but encouraged it any way, citing "lessons of 2016."
Other documents posted in the thread by Matt Taibbi reveal "that Twitter staff had open channels with powerful third parties, including members of both political parties, so that they could flag tweets they deemed problematic and have them 'handled.'"
Taibbi claimed that because of the liberal bias of the majority of Twitter staff, requests to censor posts from liberals and Democrats were more frequently granted.
18. Twitter took extraordinary steps to suppress the story, removing links and posting warnings that it may be "unsafe." They even blocked its transmission via direct message, a tool hitherto reserved for extreme cases, e.g. child pornography.

— Matt Taibbi (@mtaibbi) December 3, 2022
Despite the importance of exposing this liberal bias in Twitter censorship, mainstream media outlets did not cover the story. According to Alex Christy of the Media Research Center, all three major news networks – ABC, CBS, and NBC – ignored the story Friday evening.
Clay Travis, the founder of Outkick.com, also pointed out that The New York Times website was silent on the story the morning after the files were published. "There is not a single article about @elonmusk or the @twitter email released last night on the @nytimes app this morning," Travis tweeted.
There is not one single article about @elonmusk or the @twitter email release last night on @nytimes app this morning.

— Clay Travis (@ClayTravis) December 3, 2022
Travis' tweet piqued the interest of Twitter's CEO, who quickly condemned the paper in response.
Elon Musk blasted the New York Times on Saturday for failing to cover the ongoing controversy over political censorship, branding the publication a "lobbying firm for far-left politicians."
The criticism came in response to a tweet from conservative radio host Clay Travis, who stated that "not a single article about @elonmusk or the @twitter email release" published on Friday had appeared in the Gray Lady's pages or on its website.
That is because The New York Times has become, for all intents and purposes, an unregistered lobbying firm for far left politicians

— Elon Musk (@elonmusk) December 3, 2022
"That's because The New York Times has effectively become an unregistered lobbying firm for far-left politicians," Musk responded.
The bombshell report documenting Democratic pressure that led Twitter censors to silence The Post and its coverage of Hunter Biden's laptop ahead of the 2020 presidential election remained unavailable on the Times and Washington Post's websites Saturday afternoon.
"Whatever your politics are," Travis continued, "if you're in the media and don't think new revelations about the most severe censorship of a newspaper's story in big tech history isn't a story worth covering, you're a propagandist, not a journalist."
Twitter Comes Alive Slamming Coverup
 BOMBSHELL: Elon Musk exposed how politicians have been exploiting social media companies to manipulate and mislead people. It should never have been allowed to happen!
— Matt Wallace (@MattWallace888) December 3, 2022
BOMBSHELL: Elon Musk just exposed how politicians have been exploiting social media companies to manipulate and mislead people. Should never have been allowed to happen!

— Matt Wallace (@MattWallace888) December 3, 2022
Evidence of one of the biggest political scandals in modern American history was revealed yesterday by .@elonmusk and 99% of the media is silent.

— Hodgetwins (@hodgetwins) December 3, 2022
To my friends in the Democratic Party:

This now documented attack by the DNC is a troubling issue that transcends politics. If the shoe were on the other foot, you would rightfully be enraged. Please join us as Americans on this one. It's too important to do otherwise. #Twitter

— James Woods (@RealJamesWoods) December 3, 2022
Looking forward to going through all the tweets complaining about "PR for the richest man on earth," and seeing how many of them have run stories for anonymous sources at the FBI, CIA, the Pentagon, White House, etc. https://t.co/l0uzwofqPT

— Matt Taibbi (@mtaibbi) December 4, 2022
CNN Ousts CEO Chris Licht After A Brief, Tumultuous Tenure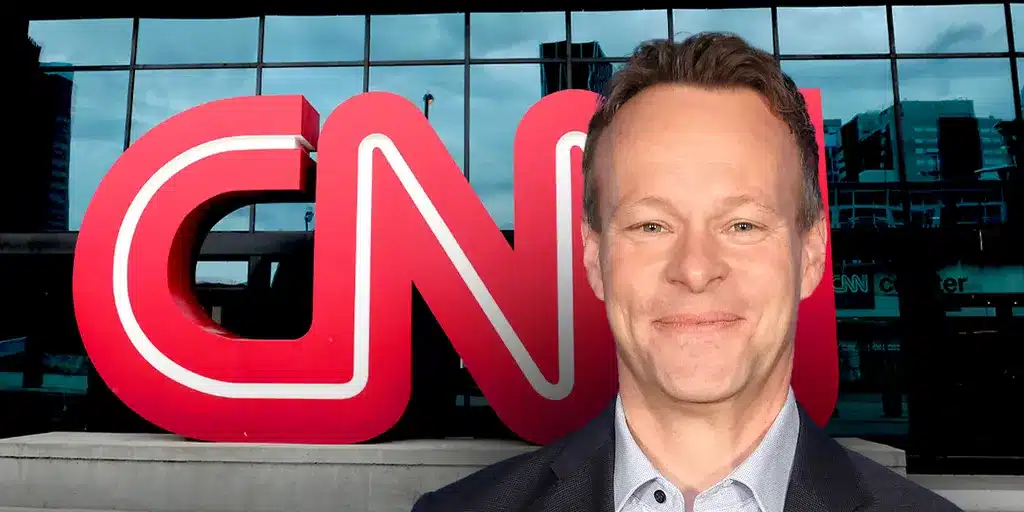 THE NEW YORK CNN fired Chief Executive Chris Licht, After a turbulent year in charge of the faltering news organization, culminating in a stinging magazine feature and the growing realization that he'd lost the trust of the network's journalists, CNN fired Chief Executive Chris Licht.
Just two days after Licht declared he would "fight like hell" to earn the respect of those around him, the change was revealed at CNN's editorial meeting on Wednesday morning.
In addition to appointing a four-person interim leadership team, Warner Bros. Discovery CEO David Zaslav announced during the editorial meeting that he would conduct a comprehensive search for Licht's replacement.
Republicans had grown increasingly wary of the network due to frequent attacks by the late President Donald Trump. Thus, Licht was mandated to try and make CNN more appealing to both sides of the country's political spectrum.
However, several network employees viewed Licht's call for change as a rejection of their prior efforts, and a live town hall interview with Trump last month generated strong opposition.
Don Lemon was fired from the network's morning show earlier this year after Licht tried to modernize it, but it was unsuccessful. Creating a new prime-time lineup was protracted, as Kaitlan Collins was only recently chosen to host the 9 p.m. hour, which has been without a permanent host since Chris Cuomo was let go in December 2021.

CNN fired Chief Executive Chris Licht.
Just over a year ago, Zaslav appointed Licht to succeed Jeff Zucker, a well-liked predecessor who had created shows like MSNBC's "Morning Joe," CBS' morning news program, and Stephen Colbert's late-night show. Zucker was let go for failing to disclose a mutually beneficial relationship with another CNN executive.
The position "was never going to be easy, especially at a time of great disruption and transformation," Zaslav wrote in a memo to CNN employees.
He remarked, "Chris put his heart and soul into it. It has been clear throughout his tenure that he has a great affection for journalism and this industry. Unfortunately, things did not turn out as we had intended, and in the end, I was responsible.

An inquiry for comment from Licht has yet to receive a response.
"Inside the Meltdown at CNN," a lengthy profile of Licht that appeared in Atlantic magazine on Friday, proved embarrassing and probably sealed his demise. Before he arrived, Licht criticized some of CNN's COVID coverage, which infuriated some journalists.
According to a Wall Street Journal piece published Tuesday night, Jake Tapper, Anderson Cooper, and Erin Burnett, three of CNN's top anchors, reportedly privately voiced their disapproval of Licht's management.
In the meantime, viewers were leaving. With 494,000 viewers in May, CNN's prime-time audience was down 16% from April and fell short of MSNBC, its nearest competitor in the news market.
Amy Entelis, Virginia Moseley, Eric Sherling, and David Leavy, four current CNN executives, were chosen by Zaslav to lead the network while a replacement is sought.
In the message, Zaslav stated, "We are in good hands, allowing us to take the time we need to run a thoughtful and thorough search for a new leader."
SOURCE – (AP)
Some 'Diablo IV' Players Report Invalid License Error Message After Early Access Launch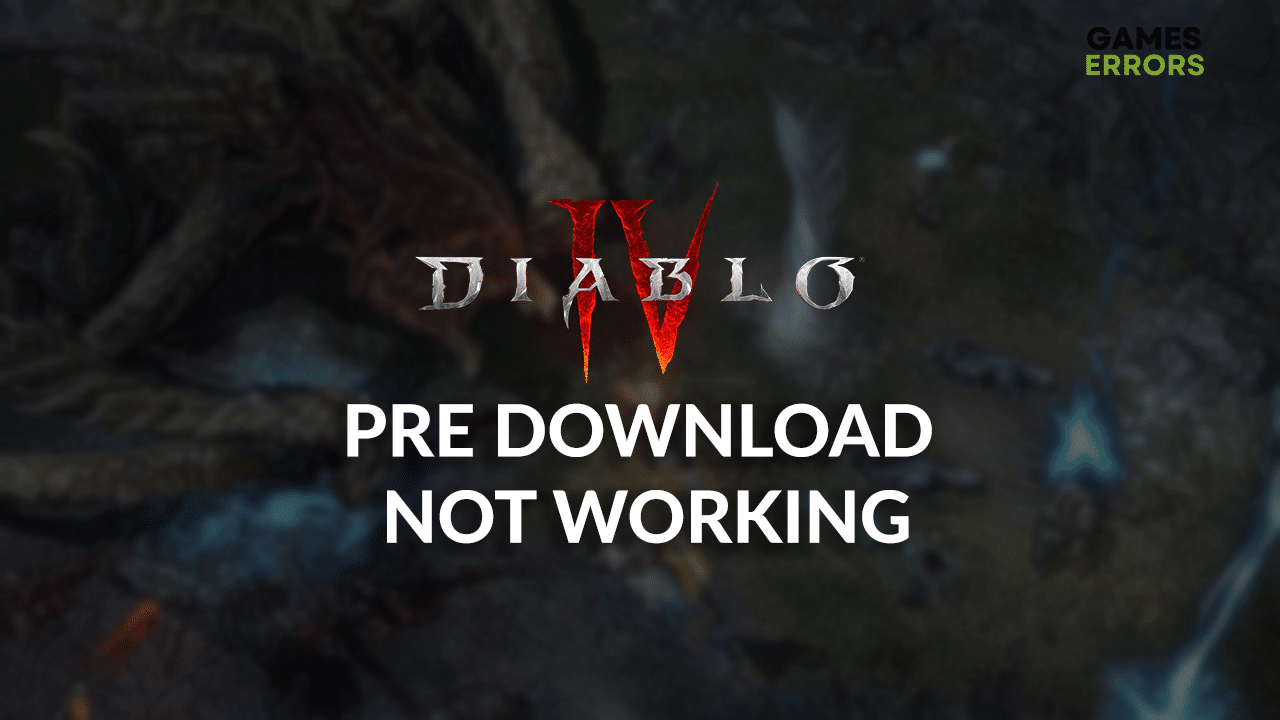 Washington, D.C. The highly anticipated action role-playing video game "Diablo IV" launched its early access on Thursday night. However, there were some delays, particularly for PlayStation players.
While many players who pre-purchased eligible "Diablo IV" editions experienced no problems with the early access launch, some PS5 users reported getting an invalid licensing error message. After initially stating that a server-side balance update had been implemented, Blizzard acknowledged the problem.
A software upgrade known as a hotfix focuses on a single problem and normally does not cause service interruptions.
The most recent game in the Blizzard "Diablo" series, which debuted in 1996, is titled "Diablo IV" and was released in May 2012. This is more than ten years after "Diablo III"'s debut. Although the game's early access began on Thursday, the launch is set for the following week.
Diablo's general manager, Rod Fergusson, referred to "Diablo IV" as "our most brutal vision of Sanctuary," the make-believe setting for the game. He continued, saying that it incorporates "the darkness of the original game" and expands on significant elements from other games in the franchise.
Activision Blizzard, the parent business of Blizzard Entertainment, announced in April that its net sales for the first quarter of 2023 increased to $2.38 billion from $1.77 billion. Activision reported that "Diablo IV" presales were robust, indicating that the game had undergone successful public testing.
What you need to know about "Diablo IV's" upcoming official release and early access launch on Thursday is provided here.

WHEN DOES DIABLO IV COMMENCE?
Depending on your local time zone, "Diablo IV" will be formally published on Tuesday or Wednesday next week. The game will begin in the United States on Tuesday at 7 p.m. ET (4 p.m. PT).
Although "Diablo IV" is set to be on sale next week, early access started a few days earlier, on either Thursday or Friday, depending on where you are. Players who pre-purchased the game's digital deluxe or ultimate edition were expected to have early access.
Additionally, some devices allow players who have previously purchased "Diablo IV" to pre-load the game. According to Blizzard, pre-loading is possible for Windows PC, Xbox, and PlayStation.

DIABLO IV "UNABLE TO FIND LICENCE"?
Although early access appeared to open without incident for the majority of gamers, some PS5 users reported receiving an error message that stated, "unable to find a valid licence for Diablo IV," according to posts on Blizzard's community forums and social media. Players on the PS5 appeared to be the ones most affected by the problem, but some other users said they also received the notice on Xbox and other platforms.
In a forum post late Thursday night, Blizzard recognized the PlayStation customers' complaints. Adam Fletcher, director of global community development, later claimed that "Diablo IV" had received a server-side balance update implemented across all platforms.
How many early access players were affected by the problem is unknown. On Blizzard's forum, some angry customers reported that they were still having access issues as of Friday morning.
The Associated Press requested statements from Blizzard and PlayStation on Friday morning.
WHAT CLASSES DO DIABLO IV CHARACTERS FALL INTO?
"Diablo IV" reportedly takes place decades after the events of "Diablo III: Reaper of Souls." The angel Inarius and the demon Lilith have started a battle and are at odds.
In "Diablo IV," players can choose from one of five classes: Druids, Rogues, Sorceresses, Barbarians, or Necromancers.
At launch, "Diablo IV" will support couch co-op and cross-platform play on Windows PC, Xbox Series X, Xbox One, PlayStation 5, and PlayStation 4, among other platforms.

Financial results for Activation for 2022, Microsoft Deal
In 2022, Activision, the company behind "Call of Duty," "Candy Crush," and "World of Warcraft," recorded net revenues of $7.53 billion, a decrease from the $8.8 billion reported in 2021.
Microsoft revealed plans to buy Activision in January 2022, but the historic transaction is doubtful more than a year later. Last month, the European Union authorized the $69 billion purchase, but British regulators halted it due to concerns about competition. Authorities in the US are also attempting to block the merger.
Regulators worldwide have scrutinized the agreement because of concern that it will give Microsoft and its Xbox platform control of popular s. PlayStation maker rival Sony has led a ferocious opposition.
Activision and Microsoft have appealed to a tribunal about the U.K. ruling. Liam Deane, a gaming industry analyst at digital research and consultancy firm Omdia, previously told The Associated Press that if the appeal is unsuccessful, Microsoft would be compelled to either cancel the arrangement or carve out the U.K. as a distinct market, which appeared to be an impractical choice.
SOURCE – (AP)
Passenger Train Derails In India, Killing At Least 50, Trapping Many Others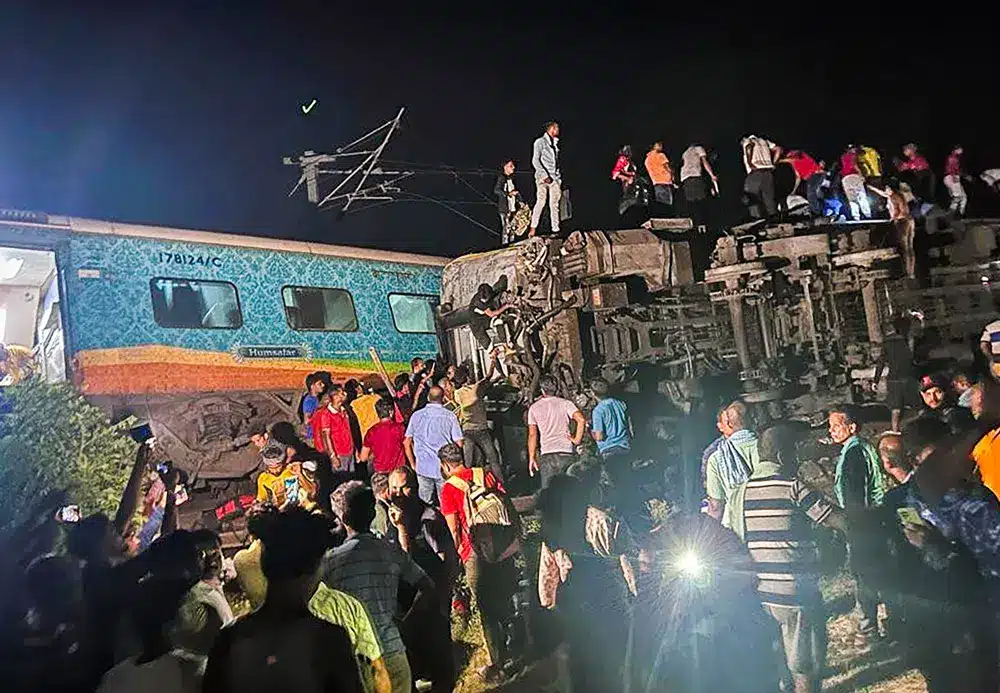 NEW DELHI — At least 50 people were killed, and hundreds more were trapped inside more than a dozen damaged rail cars when two passenger trains in India crashed on Friday, according to officials.
According to officials, the disaster occurred in eastern India, around 220 kilometers (137 miles) southwest of Kolkata, and about 400 people were sent to hospitals. The cause was being looked into.
Amitabh Sharma, a spokesman for the railway ministry, reported that ten to twelve coaches of one train derailed, and pieces of some of the damaged coaches fell onto an adjacent track.
According to Sharma, a passenger train traveling the other way struck the debris, and up to three coaches of the second train also derailed.
According to the Press Trust of India news agency, a third goods train was reportedly apparently involved, but there was no immediate confirmation from railway authorities.
Television photos from the aftermath showed rescuers scaling the rubble to pry open doors and windows and use cutting torches to free trapped survivors.

A passenger train traveling the other way struck the debris, and up to three coaches of the second train also derailed.
Vandana Kaleda, a passenger, said to the New Delhi Television news station that she "found people falling on each other" as her carriage shook erratically and deviated from the lines. She claimed that her survival was fortuitous.
Another survivor, who wished to remain anonymous, claimed that the impact woke him up while he was asleep. He claimed to have observed other people with damaged faces and shattered limbs.
At least 50 persons were reported dead, according to Balasore district's senior administrator Dattatraya Bhausaheb Shinde. At least 70 people had died, according to The Press Trust.
According to Pradeep Jena, the state's chief executive officer of Odisha, there were close to 500 police officers and rescue personnel at the scene, along with 75 ambulances and buses.

Rescuers were working to release 200 individuals who were thought to be trapped in the rubble, according to Shinde.
The Coromandel Express, which derailed, was traveling from Howrah in West Bengal state to Chennai, the state capital of southern Tamil Nadu, according to The Press Trust.
Narendra Modi, the prime minister of India, expressed sympathy for the deceased families.
Having spoken with the railway minister, Modi tweeted, "May the injured recover soon," adding that "all possible assistance" was being provided.
Several hundred incidents happen annually on India's railways, the world's largest train network with single management, despite government efforts to increase rail safety.
The deadliest train catastrophe in Indian history occurred in August 1995 when two trains crashed close to New Delhi, killing 358 people.
Human mistakes or out-of-date signaling equipment are the main causes of trains accidents.
Every day, 14,000 trains carrying more than 12 million passengers traverse India's 64,000 kilometers (40,000 miles) of railway.
SOURCE – (AP)