Nikki Haley to Challenge Trump in 2024 Presidential Elections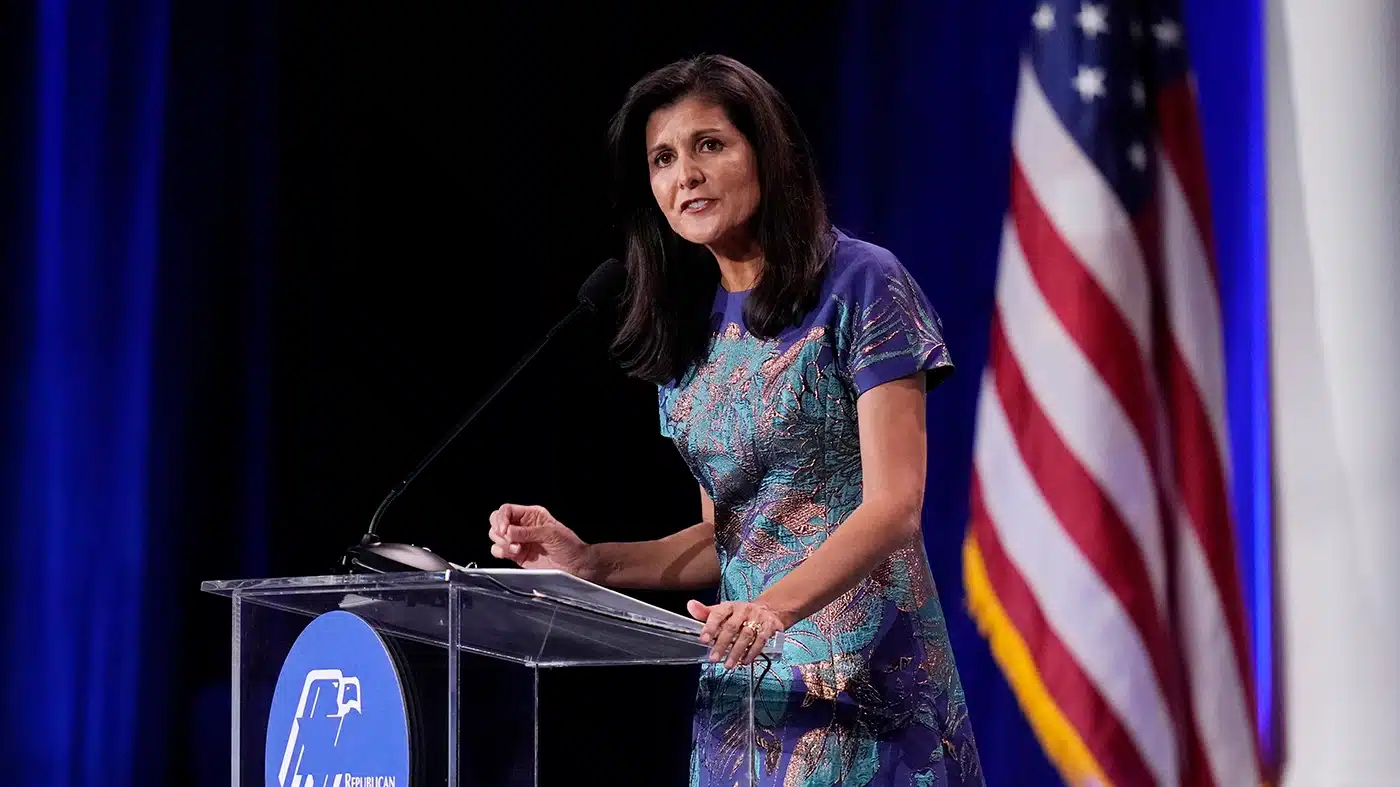 Nikki Haley, the former South Carolina governor and United Nations ambassador, announced her presidential candidacy on Tuesday, becoming the first major challenger to former President Donald Trump for the Republican nomination in 2024.
The announcement in a video tweet represents a 180-degree turn for the ex-Trump Cabinet official, who said two years ago that she would not run for President in 2024. But she changed her mind in recent months, citing the country's economic woes and the need for "generational change," a reference to Trump's age of 76.
"You should be aware of this fact about me. I do not tolerate bullies. "And kicking back hurts them even more if you're wearing heels," Haley explained. "Hello, my name is Nikki Haley, and I'm running for President."
Nikki Haley, 51, is the first in a long line of Republicans expected to launch presidential campaigns in 2024 in the coming months. Among them are Florida Governor Ron DeSantis, former Vice President Mike Pence, former Secretary of State Mike Pompeo, and South Carolina Senator Tim Scott.
President Joe Biden has announced his intention to run for reelection in 2024, effectively ending any Democratic nomination race.
"I've never lost an election, and I'm not going to start now," Haley has frequently boasted about her track record of defying political expectations.
Nikki Haley, daughter of Indian immigrants
If elected, Haley would be the first female president of the United States and the first president of Indian descent.
Haley, the daughter of Indian immigrants, grew up in a small South Carolina town enduring racist taunts and has long acknowledged the impact on her personal and political arc.
Haley mentioned her past in the three-and-a-half-minute video, saying she grew up "not Black, not white — I was different."
Despite this, Haley maintained that America is not a racist country, saying, "Nothing could be further from the truth." Images of media reports related to The New York Times Magazine's Pulitzer Prize-winning "1619 Project," which centered the country's history on slavery, played in the background of her video.
In the video, Haley never mentions Trump by name, saying, "the Washington establishment has failed us repeatedly." She then leans into a call for "a new generation of leadership," which has become a theme of her messaging leading up to the launch.
She was an accountant when she ran for public office for the first time in 2004, defeating the longest-serving member of the South Carolina House. Three terms later, and with little statewide recognition, Haley launched a long-shot governor's campaign against a large field of experienced politicians.
She received several high-profile endorsements from South Carolina's current governor, Mark Sanford, and former Alaska Gov. Sarah Palin, a tea party favorite.

Governor at 38 Year-Old
With her election in 2010, Haley became South Carolina's first female and minority governor and the country's youngest at 38. She spoke at the Republican National Convention in 2012 and delivered the GOP response to President Barack Obama's State of the Union address in 2016.
The 2015 murders of nine Black parishioners in a Charleston church by a self-avowed white supremacist holding Confederate flags became the defining moment of Haley's governorship.
For years, Haley had resisted calls to remove the Confederate flag from the Statehouse grounds, dismissing a rival's efforts as a desperate ploy. However, following the massacre, and with the backing of other prominent Republicans, Haley advocated for legislation to remove the flag. It was removed less than a month after the killings.
In the 2016 presidential election, Haley initially supported Florida Senator Marco Rubio before switching to Texas Senator Ted Cruz. She eventually stated that she would support the party's nominee.
Shortly after his victory, Trump appointed Haley as his United Nations ambassador, rewarding Henry McMaster, the lieutenant governor who was the nation's first statewide elected official to support Trump's 2016 campaign. McMaster ascended to the governorship he had sought since losing a bruising primary to none other than Haley seven years before.
Haley became the first Indian American in a presidential Cabinet after her Senate confirmation.
During her nearly two-year tenure, Haley often clashed with other administration officials while bolstering her public image.
One of her most memorable moments as UN ambassador occurred in 2018 when National Economic Council Director Larry Kudlow suggested Haley had experienced "momentary confusion" when she stated that Russian sanctions were imminent.
"With all due respect, I'm not confused," she said. The first half of the quote became the title of her memoir, published in 2019.
Her resignation later that year fueled speculation that she would run against Trump in 2020 or replace Pence on the ticket. She didn't do either.
Instead, Haley returned to South Carolina, where she purchased a home on the wealthy enclave of Kiawah Island, joined the board of aircraft manufacturer Boeing Co., became a public speaker, and wrote two books, including the memoir.
Following January 6, 2021, insurgency, Haley questioned Trump's political future but stated that she would not challenge him in 2024. She later changed her mind, citing inflation, crime, drugs, and a "disarrayed foreign policy" as reasons for considering a White House run.
During a stop in South Carolina last month, Trump told WIS-TV that Haley had called to ask for his thoughts on running for president. Trump cited her earlier pledge not to run against him but claimed he did not attempt to prevent her from doing so.
"She said she would never run against me because I was the greatest president, but people change their minds and hearts," Trump said. "So I said, if your heart desires it, you must do it."
Wikipedia, Wrapped. Here Are 2023'S Most-Viewed Articles On The Internet's Encyclopedia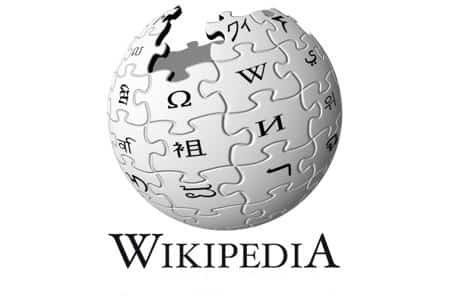 NEW YORK – Remember what you were looking for in 2023? Wikipedia, on the other hand, has the receipts.
According to data provided Tuesday by the Wikimedia Foundation, the non-profit behind the free, openly edited online encyclopedia, English Wikipedia received more than 84 billion views this year. The most popular piece was on ChatGPT (the AI chatbot that appears to be everywhere these days).
OpenAI's ChatGPT has flown into the public eye since its inception just over a year ago, as the technology makes its way into schools, health care, legislation, and even religious preaching. The chatbot has also contributed to developing arguments regarding the possible benefits and risks of generative AI, most of which are detailed on its Wikipedia page.

Here Are 2023'S Most-Viewed Articles On The Internet's Encyclopedia
The annual list of fatalities was the second most-read article on Wikipedia in 2023, after taking the #4 and #1 rankings in 2022 and 2021, respectively. Individual entries for important figures who died this year drew much attention, notably those for Matthew Perry and Lisa Marie Presley.
Meanwhile, the highly anticipated 2023 Cricket World Cup came in third place — along with three other cricket-related entries in Wikipedia's top 25 this year, including the Indian Premier League at #4, marking the first time cricket content has made the list since the Wikimedia Foundation began tracking in 2015.
"Barbenheimer," Taylor Swift and others also appeared to influence our internet-reading habits in 2023. Here are this year's top 25 English Wikipedia articles.
According to the Wikimedia Foundation, this top 25 ranking was constructed using English Wikipedia statistics as of November 28. The charity plans to update full-year figures on January 3, 2024.
The United States (33.2 billion) and the United Kingdom (9 billion), along with India (8.48 billion), Canada (3.95 billion), and Australia (2.56 billion), are the top countries that accessed English Wikipedia globally in 2023, according to Wikimedia Foundation data shared with The Associated Press.

Here Are 2023'S Most-Viewed Articles On The Internet's Encyclopedia
1. ChatGPT: 49,490,406 pageviews
2. Deaths in 2023: 42,666,860 pageviews
3. 2023 Cricket World Cup: 38,171,653 pageviews
4. Indian Premier League: 32,012,810 pageviews
5. Oppenheimer (film): 28,348,248 pageviews
6. Cricket World Cup: 25,961,417 pageviews
7. J. Robert Oppenheimer: 25,672,469 pageviews
8. Jawan (film): 21,791,126 pageviews
9. 2023 Indian Premier League: 20,694,974 pageviews
10. Pathaan (film): 19,932,509 pageviews
11. The Last of Us (TV series): 19,791,789 pageviews
12. Taylor Swift, 19,418,385: pageviews
13. Barbie (film): 18,051,077 pageviews
14. Cristiano Ronaldo: 17,492,537 pageviews
15. Lionel Messi: 16,623,630 pageviews
16. Premier League: 16,604,669 pageviews
17. Matthew Perry: 16,454,666 pageviews
18. United States: 16,240,461 pageviews
19. Elon Musk: 14,370,395 pageviews
20. Avatar: The Way of Water: 14,303,116 pageviews
21. India: 13,850,178 pageviews
22. Lisa Marie Presley: 13,764,007 pageviews
23. Guardians of the Galaxy Vol. 3: 13,392,917 pageviews
24. Russian invasion of Ukraine: 12,798,866 pageviews
25. Andrew Tate: 12,728,616 pageviews
According to the Wikimedia Foundation, this top 25 ranking was constructed using English Wikipedia statistics as of November 28. The charity plans to update full-year figures on January 3, 2024.
The United States (33.2 billion) and the United Kingdom (9 billion), along with India (8.48 billion), Canada (3.95 billion), and Australia (2.56 billion), are the top countries that accessed English Wikipedia globally in 2023, according to Wikimedia Foundation data shared with The Associated Press.
SOURCE – (AP)
Rizz Named Word Of The Year 2023 By Oxford University Press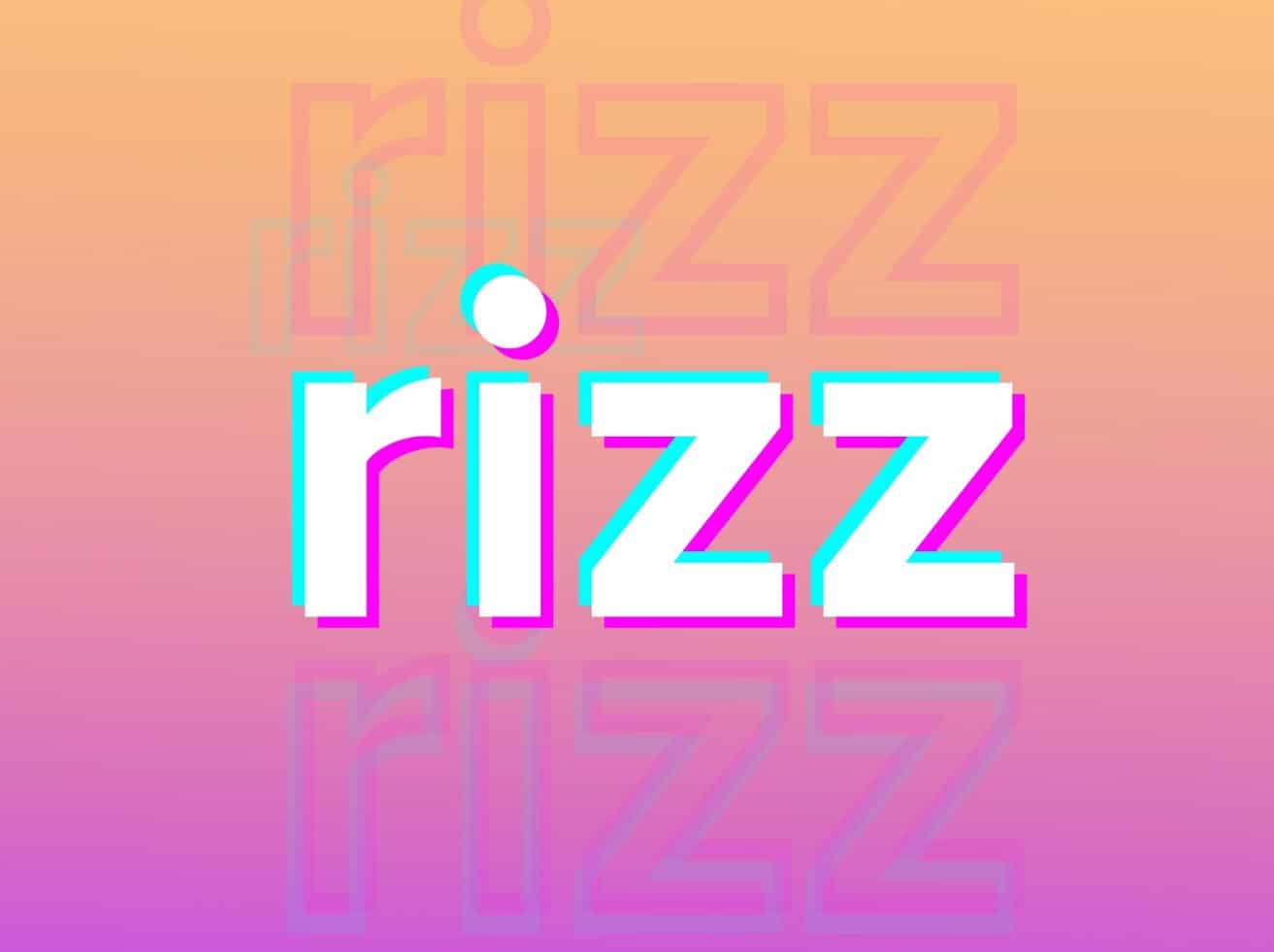 Are you adept at flirting or chatting up possible partners? If this is the case, you may already have rizz and be unaware of it.
Young folks utilize the Oxford word of the year, internet slang for romantic appeal or charm.
It was one of eight words chosen from a shortlist to define the mood, ethos, or preoccupations of 2023.
A public poll was used to narrow down the list before Oxford lexicographers made the ultimate selection.
Swiftie, Beige Flag, and Situationship were among the other contenders.
If you are not a member of Generation Z, the term may be meaningless to you.
However, it is widely utilized online, with billions of views of the hashtag "rizz" on TikTok.

Rizz Named Word Of The Year 2023 By Oxford University Press
It is described as style, charm, or attractiveness, as well as the ability to attract a romantic or sexual partner, by Oxford University Press [OUP], which publishes the Oxford English Dictionary [OED].
The word "charisma" is assumed to be a shorter variant of "charisma."
It can also be used as a verb, as in "to frizz up," which means "to attract, seduce, or chat up someone."
It's essentially a modern version of the "game," described as skill, proficiency, and the capacity to sexually entice people through one's charm.

What do the shorlisted words mean?
Beige flag (n.): a character feature that indicates that a partner or possible partner is boring or lacks creativity; (also) a quality or habit, especially of a partner or potential mate, that is very distinctive but not good or bad. [proposed definition]
A situationship (n.) is a romantic or sexual relationship that is not formal or established.
Swiftie (n.): a devoted follower of Taylor Swift. [proposed definition]
Prompt (n.): a command issued to an artificial intelligence program, algorithm, or the like that affects or influences the content it generates [draft definition]
De-influencing (n.): the activity of deterring individuals from purchasing specific things or pushing people to consume less material goods, particularly through social media [draft definition]
The Oxford University Press emphasized that lexicographers are writing a draft definition "for the Word of the Year campaign" and that terms without draft definitions are already in the OED.

Rizz Named Word Of The Year 2023 By Oxford University Press
The rest of the words will be included in dictionaries "after assessment of their longevity, frequency, and breadth of usage," according to the statement.
Kai Cenat, a Twitch streamer and YouTuber is widely credited with popularizing the term rizz, which he used with his buddies.
The word's popularity has grown this year, and in June, actor Tom Holland was asked by Buzzfeed about the secret to his frizz.
Holland responded, "I have no rizz at all." "I have limited rizz," he says before detailing how he won his fiancée Zendaya over by playing the "long game."

Another slang term characterizing "unapologetically self-indulgent, lazy, slovenly, or greedy" behavior that was last year's Oxford word of the year was "goblin mode."
Casper Grathwohl, president of Oxford Languages, stated that while "goblin mode" was popular following the epidemic, "it's interesting to see a contrasting word like rizz come to the forefront."
He speculated that the word referred to "a prevailing mood of 2023, where more of us are opening up after a challenging few years and finding confidence in who we are."
Mr. Grathwohl said that the increased use of the word frizz demonstrated that words and phrases derived from online culture "are increasingly becoming part of the day-to-day vernacular."
The language specialists at Oxford University Press chose the selection of eight words.
This list was then subjected to a public vote in late November, narrowing the field to four finalists before the experts decided.
Collins Dictionary revealed "artificial intelligence" as the word of 2023 in November.
SOURCE – BBC
BMW Recalls 2014 Model SUVs After Takata Air Bag Inflator Blows Apart, Hurling Shrapnel And Injuring Driver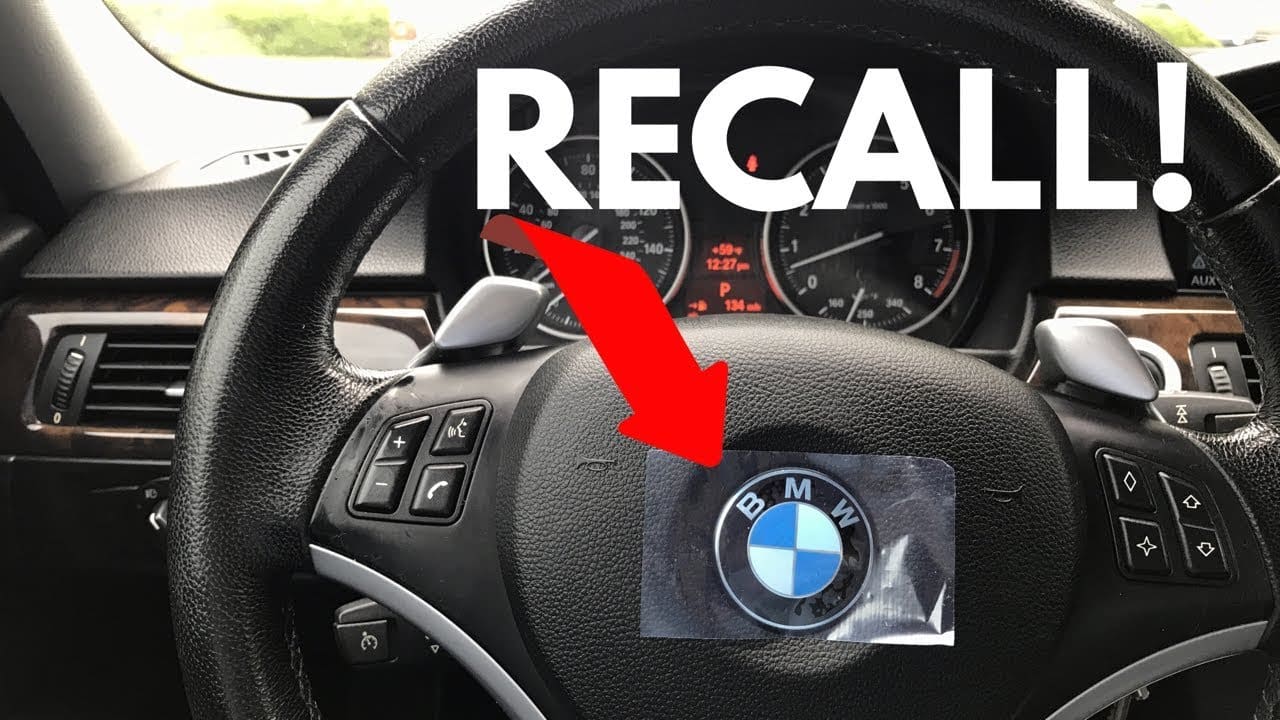 DETROIT, MI — BMW is recalling a small number of SUVs in the United States because the driver's air bag inflators can rupture in a crash, throwing metal shards and potentially harming or killing passengers.
According to documents issued Saturday by US auto safety regulators, the recall involves 486 X3, X4, and X5 SUVs from the 2014 model year that are fitted with Takata Corp. of Japan airbags.
The recall calls into doubt the safety of around 30 million Takata inflators, which the National Highway Traffic Safety Administration is investigating. The vast majority have yet to be recalled.
Takata created a minor explosion using explosive ammonium nitrate to inflate airbags in a crash. However, the chemical might deteriorate over time when exposed to high temperatures and humidity. It can potentially detonate violently, destroying a metal canister and spilling shrapnel.
Takata inflators have killed at least 26 individuals in the United States since May 2009, and at least 30 people have perished globally, including those in Malaysia and Australia. A further 400 persons have been injured.
The risk of a dangerous malfunction prompted the greatest auto recalls in US history, involving at least 67 million Takata inflators. According to the US government, many still need to be restored. Globally, over 100 million inflators have been recalled. Takata declared bankruptcy as a result of the bursting airbags.

BMW Recalls SUVs After Takata Air Bag Inflator Blows Apart, Hurling Shrapnel And Injuring Driver
According to documents, the inflators in the BMWs contain a moisture-absorbing substance known as a desiccant that was not included in earlier recalls.
According to papers, BMW was informed in November of an NHTSA complaint that the driver's airbag in a 2014 X3 had ruptured. The automaker launched an investigation, but no specific cause has been identified. However, according to the records, preliminary information indicates a production fault from February 22, 2014, to March 7, 2014.
According to records, the German automaker is still investigating but has not yet been able to inspect the X3 with the malfunctioning airbag.
According to NHTSA data, on October 23, the inflator on a 2014 X3 exploded in Chicago, blasting a big piece of metal into the driver's lung.

BMW Recalls SUVs After Takata Air Bag Inflator Blows Apart, Hurling Shrapnel And Injuring Driver
According to the complaint, the driver also suffered chest and shoulder injuries that seemed to be caused by shrapnel. According to the lawsuit, which did not identify the driver, a surgeon extracted a gold-colored disc from the driver's lung.
According to the NHTSA, Takata airbags with desiccant are being investigated because they have the potential to detonate and release shrapnel. The investigation, which began in 2021, involves more than 30 million inflators from 20 car and truck manufacturers, including Honda, Stellantis, General Motors, Ford, Nissan, Tesla, BMW, Toyota, Jaguar Land Rover, Daimler Vans, Mitsubishi, Subaru, Mercedes-Benz, Ferrari, McLaren, Porsche, Mazda, Karma, Fisker, and Spartan Fire vehicles.
In May 2020, the agency decided not to recall the desiccant-containing inflators but to monitor them.

BMW Recalls SUVs After Takata Air Bag Inflator Blows Apart, Hurling Shrapnel And Injuring Driver
"While no current safety risk has been identified, additional work is required to evaluate the future risk of non-recalled dessicated inflators," the government stated in a paper that launched the investigation.
A NHTSA representative stated Saturday that she would look into the status of the inquiry. BMW was contacted and asked for comment.
Dealers will replace the airbags at no cost to owners, who will be notified via letter beginning January 16.
The BMW recall comes after General Motors recalled approximately 900 vehicles in July due to desiccant-containing Takata inflators. GM also blamed the incident on a Takata manufacturing flaw.
In a statement about the GM recall last summer, the NHTSA stated that it had no data indicating that other desiccated Takata inflators would burst.
source – AP