China Says More Than 10 US Balloons Flew In Its Airspace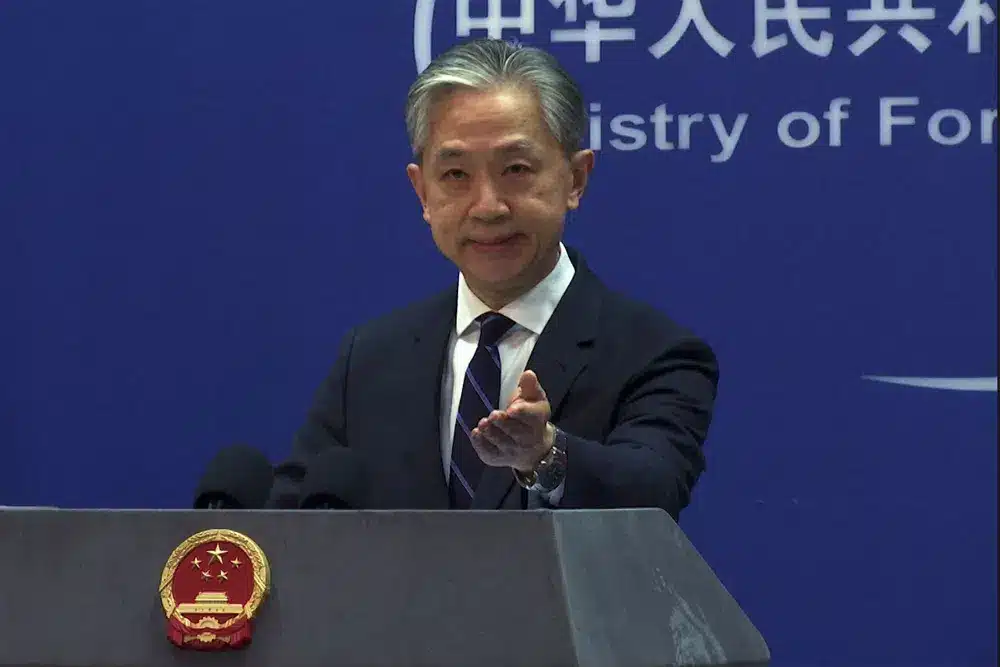 BEIJING, China — Washington said that Beijing has a fleet of surveillance balloons that fly all over the world. In response, China said on Monday that over ten US high-altitude balloons have flown in its airspace without permission in the last year. The US has denied operating any surveillance balloons over China.
The United States shot down what was thought to be a Chinese spy balloon that had flown from Alaska to South Carolina. This caused a new crisis in relations between the two countries, which were already at their worst in decades.
Wang Wenbin, a spokesperson for the Foreign Ministry, provided no information about the alleged US balloons, how they were dealt with, or whether they had government or military ties.
"It is also common for US balloons to enter other countries' airspace illegally," Wang said at a daily briefing. "Since last year, US high-altitude balloons have illegally flown over Chinese airspace more than ten times without Chinese authorities' approval."
Wang suggested that the United States "first reflect on itself and change course, rather than smear and incite a confrontation."
According to China, the balloon shot down by the US was an unmanned airship designed for meteorological research that was blown off course. It has said that the US overreacted by shooting it down, and it has threatened retaliation without saying what it would be.

The U.S. Does Not Operate Spy Balloons Over China
According to Adrienne Watson, a spokesperson for the National Security Council in Washington, any claim that the US government operates surveillance balloons over China is false.
"China has a high-altitude surveillance balloon intelligence collection program linked to the People's Liberation Army that it has used to violate the sovereignty of the United States and over 40 countries across five continents," Watson said.
"This is the latest example of China scrambling to contain the damage. It has repeatedly and incorrectly claimed that the surveillance balloon it sent over the United States was a weather balloon, and it has yet to provide any credible explanation for its intrusion into our and others' airspace."
After the balloon incident, US Secretary of State Antony Blinken canceled a trip to Beijing that many people hoped would stop the deterioration of relations over Taiwan, trade, and human rights and threaten Chinese actions in the disputed South China Sea.
Also on Monday, the Philippines accused a Chinese coast guard ship of using a military-grade laser to target a Philippine coast guard vessel and temporarily blinding some of its crew in the South China Sea, calling it a "blatant" violation of Manila's sovereign rights.

Pillaphine Coast Guard Trespasses Into Chinese Water
Wang stated that on February 6, a Philippine coast guard trespassed into Chinese waters without permission, to which Chinese coast guard vessels responded: "professionally and with restraint." China claims all of the strategic waterway and has been steadily building up its navy and outposts on islands.
"China and the Philippines are maintaining communication in this regard through diplomatic channels," Wang said. The Chinese Defense Ministry did not respond immediately to a question about the incident.
To ratchet up tensions, a US fighter jet shot down an "unidentified object" over Lake Huron on orders from President Joe Biden on Sunday. It was the fourth such downing in eight days, part of an unusual string of events over US airspace that Pentagon officials believe has no peacetime precedent.
According to imagery from American U-2 spy planes, the Chinese balloon shot down by the US was equipped to detect and collect intelligence signals as part of a massive, military-linked aerial surveillance program that targeted more than 40 countries.

Heightened Alert Following The First Spy Balloon
A "heightened alert" following the alleged Chinese spy balloon is part of the reason for the repeated shootdowns, according to Gen. Glen VanHerck, head of NORAD and the US Northern Command, during a press conference.
As part of its response to the incident, the US has imposed economic sanctions on six Chinese entities it believes are linked to Beijing's aerospace programs. The United States House of Representatives also unanimously condemned China for a "brazen violation" of American sovereignty and efforts to "deceive the international community through false claims about its intelligence collection campaigns."
Wang, China's spokesperson, reiterated China's denial of such claims, saying that "the United States' frequent firing of advanced missiles to shoot down the objects is an overreaction of overexertion."
SOURCE – (AP)
North Korea Test-Fires 2 More Missiles As US Sends Carrier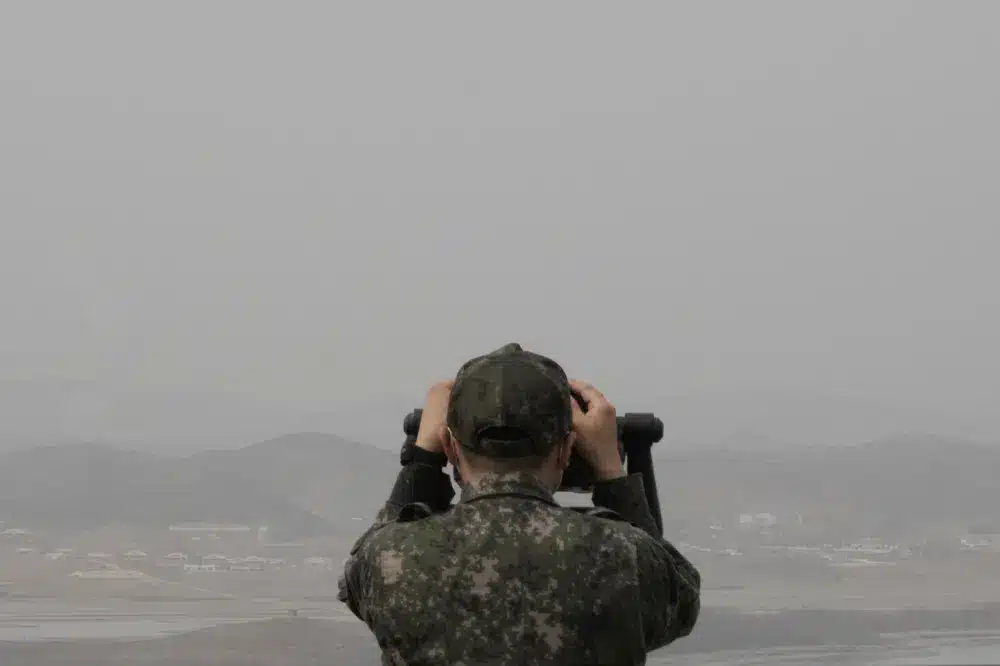 South Korea's SEOUL — On Monday, the nuclear-powered USS Nimitz and her battle group began operations with South Korean warships, hours after North Korea fired two short-range ballistic missiles in apparent protest of the allies' growing maneuvers.
This month's seventh missile test heightened regional tensions as the North's weapons tests and joint military exercises between the United States and South Korea intensified in a cycle of tit-for-tat.
The launches could have been timed to coincide with the arrival of the USS Nimitz and its strike group, which included a guided missile cruiser and two destroyers and participated in air defense exercises and other maneuvers with South Korean vessels waters around Jeju Island.
South Korean navy spokesperson Jang Do Young said the drills were aimed at honing joint operational capabilities and proving the U.S. resolve to defend its ally with all available options, including nuclear, in the wake of the North's "escalating nuclear and missile threats."
On Tuesday, the Nimitz strike group was scheduled to arrive in Busan's South Korean mainland port.
"The United States has deployable strategic assets at the ready every day," said Carrier Strike Group Eleven leader Rear Adm. Christopher Sweeney. "We can and will continue to deploy those assets."

The two North Korean missiles were launched from a western inland area
The two North Korean missiles were launched from a western inland area south of Pyongyang between 7:47 a.m. and 8 a.m. and traveled approximately 370 kilometers (229 miles) before falling at sea, according to South Korea's Joint Chiefs of Staff. The missiles, which landed beyond Japan's exclusive economic zone, traveled on an erratic trajectory and reached a maximum altitude of 50 kilometers, according to Japan's military. (31 miles).
Previously, Japan used similar wording to describe a North Korean solid-fuel missile that appears to be modeled after Russia's Iskander mobile ballistic weapon, which is supposed to be maneuverable in low-altitude flight to better elude South Korean missile defenses. North Korea also has another short-range system similar to the MGM-140 Army Tactical Missile System used by the United States.
Hirokazu Matsuno, Japan's Chief Cabinet Secretary, stated that North Korea might increase its testing activity by launching additional missiles or conducting its first nuclear test since September 2017.
The South Korean and Japanese militaries condemned the new launches as a severe provocation endangering regional peace and stated that they were cooperating with the U.S. to further evaluate the missiles. The U.S. Indo-Pacific Command stated that while the launches did not constitute an imminent threat to the U.S. or its allies, they underscore North Korea's "destabilizing impact" of its illicit nuclear and missile programs.
North Korea, subject to U.N. Security Council sanctions for its nuclear program since 2016
North Korea, subject to U.N. Security Council sanctions for its nuclear program since 2016, did not immediately respond to the launches.
Last week, the U.S. and South Korea concluded their largest springtime drills in years, including computer simulations and live-fire field exercises. However, the allies have continued their field training as a show of force against the mounting dangers from the North.
North Korea also launched a short-range missile when the USS Ronald Reagan and its battle group arrived in September for joint drills with South Korea, the last time the U.S. sent an aircraft carrier to waters near the Korean Peninsula.
North Korea has launched more than 20 ballistic and cruise missiles this year to push the U.S. to accept its nuclear status and negotiate sanctions relief from a position of strength.
This month's tests included an intercontinental ballistic missile and a series of short-range missiles designed to overwhelm South Korean defenses as North Korea attempts to demonstrate its ability to undertake nuclear strikes on South Korea and the United States mainland.
The North conducted a three-day practice last week that claimed to simulate nuclear assaults on South Korean targets.
The country's leader, Kim Jong Un, has called the joint military exercises between the United States and South Korea "invasion rehearsals." According to the allies, the exercises are defensive.

The tests included a rumored nuclear-capable underwater drone.
The tests included a rumored nuclear-capable underwater drone, which the North said could unleash a massive "radioactive tsunami" and destroy navy vessels and ports. Analysts questioned whether such a device posed a significant new danger, and Seoul's Joint Chiefs of Staff warned in a statement Monday that the North Korean allegations were likely "exaggerated and fabricated."
Following some of its ballistic and cruise missile tests earlier this month, North Korea claimed that those missiles were tipped with dummy nuclear warheads that detonated 600 to 800 meters (1,960 to 2,600 feet) above their sea targets, presenting them as maximum damage heights.
North Korea has already had a record year of weapons testing, launching more than 70 missiles in 2022. It had enacted an escalator nuclear strategy that allows for pre-emptive nuclear strikes in a wide range of scenarios in which it perceives its leadership to be under threat.
"It appears North Korea is practicing, or signaling that it is practicing, the use of nuclear strikes, both preemptive and retaliatory, in various scenarios authorized in its nuclear doctrine," said Duyeon Kim, a senior analyst at the Center for a New American Security.
"The problem is that continued testing allows Pyongyang to perfect its technology, strengthen its nuclear weapons capability, threaten South Korea and Japan, increase the possibility of miscalculation, which could lead to inadvertent conflict, and accumulate political leverage ahead of future diplomatic talks with Washington."
Following the North's confirmation of the drone test on Friday, South Korea's air force disclosed information about a five-day joint practice with the U.S. last week, which included live-fire displays of air-to-air and air-to-ground weaponry.
According to the air force, the exercise aimed to test precision strike capabilities and reaffirm the credibility of Seoul's "three-axis" strategy against North Korean nuclear threats. This strategy includes striking potential targets ahead of time, stopping incoming missiles, and taking out the North's leadership and key military facilities.
SOURCE – (AP)
Vice President Harris' Trip Aims To Deepen US Ties In Africa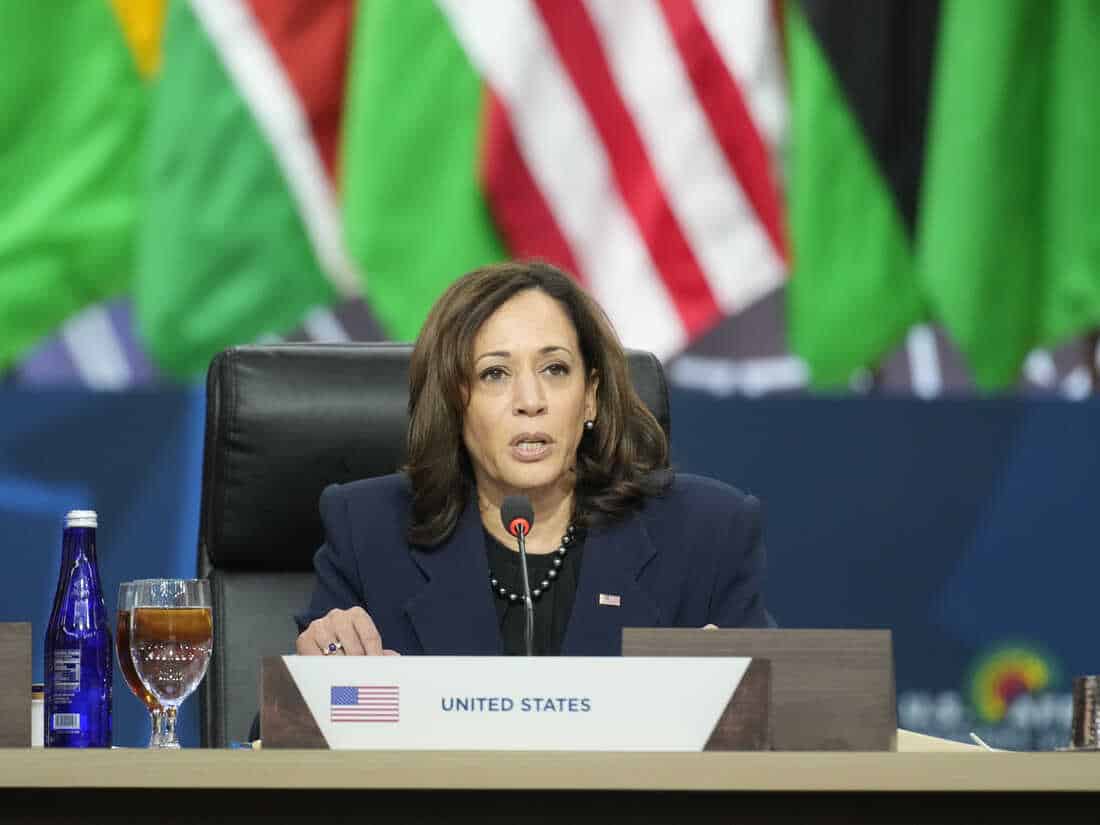 WASHINGTON — The U.S. Vice President Kamala Harris will strive to strengthen and reinterpret U.S. partnerships in Africa during a weeklong trip that marks the Biden administration's latest and most visible outreach as it moves to offset China's growing influence.
Harris intends to travel to Ghana, Tanzania, and Zambia, focusing on economic development, climate change, food security, and a growing young population. She is set to arrive in Ghana's capital, Accra, on Sunday. Doug Emhoff, her husband, is accompanying her.
"For far too long, the United States' foreign policy establishment has treated Africa as an after-school project rather than part of the core curriculum," said Michelle Gavin, an Africa expert at the Council on Foreign Relations and a former United States ambassador to Botswana. "I see a concerted effort now to change that mindset." However, it takes time."
Harris will be widely followed across Africa as the first person of color and the first woman to serve as America's vice president. Harris was reared in California even though her mother was born in India and her father was born in Jamaica.
"Everyone is excited about Kamala Harris," said Idayat Hassan, director of Abuja, Nigeria's Centre for Democracy and Development. "You can be whatever you want — that's what she represents to many of us."
A lecture in Accra and a visit to Cape Coast Castle, where enslaved Africans were once put onto ships bound for America, will highlight Harris' trip. Harris also intends to meet with authorities in each country she visits and to lay a wreath in memory of the 1998 bombing of the U.S. Embassy in Dar es Salaam, Tanzania's capital.

Harris will be widely followed across Africa as the first person of color and the first woman to serve as America's vice president.
Her schedule also includes a few non-traditional sites designed to emphasize the exciting future of a continent with a median age of only 19.
Harris intends to visit a recording studio in Accra, meet with female entrepreneurs, and visit a tech accelerator in Dar es Salaam. Harris is scheduled to meet with corporate and charity leaders in Lusaka, Zambia's capital, to discuss boosting access to digital and financial systems.
Emhoff's events have a similar focus. During his visit to Ghana, he intends to hold a town hall meeting with performers from a local television show, attend a girls' basketball clinic, and tour a women-run chocolate company.
According to administration sources, the goal is to promote Africa as a site for investment rather than just aid packages, a subject that Harris underlined in December during a U.S.-Africa meeting in Washington.
"Because of your energy, ambition, and ability to turn seemingly intractable problems into opportunities," she remarked, "I am an optimist about what lies ahead for Africa and, by extension, for the world." "Simply put, your ability to see what could be, unburdened by what has been."
Harris will spend three nights in Ghana, two nights in Tanzania, and one in Zambia before returning to Washington on April 2.
"It's trip to support reformers," said Vanda Felbab-Brown, co-director of the Brookings Institution's Africa Security Initiative. "All three countries have faced significant challenges and changed dramatically."

Tanzania's first female president has loosened restrictions on opposition parties and rallies.
Ghana is facing a debt crisis and excessive inflation, dragging down an economy that was once among the best in the region. It is particularly concerned about instability caused by Islamist extremists and Russian mercenaries operating in countries north of Ghana.
Tanzania's first female president has loosened restrictions on opposition parties and rallies. Zambia has implemented its reforms, such as decriminalizing presidential slander. However, democratic development in both areas is thought to be fragile.
Treasury Secretary Janet Yellen, Secretary of State Antony Blinken, and First Lady Jill Biden have traveled to Africa. President Joe Biden is set to leave office later this year.
Harris will visit Zambia for the first time since childhood when her maternal grandpa worked there. He was a civil servant from India who assisted with refugee relocation after Zambia gained independence from Britain.
"Grandpa was one of my favorite people in the world and one of the earliest and most lasting influences in my life," Harris writes in her book.
The December U.S.-Africa meeting was the first since President Obama hosted one in 2014. Although Washington's approach to Africa has had some historic successes, such as President George W. Bush's HIV/AIDS effort, which has saved millions of lives, there have also been times of neglect.
"There's a lot of skepticism and doubt about American staying power," said Daniel Russel, a former State Department official who now works at the Asia Society Policy Institute. "They're used to American promises that fizzle out and don't amount to much."
In stark contrast, China has led far-reaching infrastructure projects and increased telecom activities throughout the region.
According to John Kirby, a White House national security spokesman, African leaders are "beginning to realize that China is not their friend."
"China's interests in the region are purely selfish, in contrast to the U.S.," he remarked. "We are truly committed to assisting our African friends in dealing with many challenges."
Senior administration officials have been careful not to characterize Harris' visit as another step in a geopolitical contest, which might alienate African leaders weary of choosing sides between global heavyweights.
They are now waiting to see what Harris and the U.S. have to give over the next week.
"Because of her profile, she has a very good reputation in Africa," said Rama Yade, senior director of the Atlantic Council's Africa Center. "However, beyond that, public opinion in the three countries will develop expectations very quickly."
SOURCE – (AP)
LGBTQ+ Dating App Grindr Issues Warning To Users In Egypt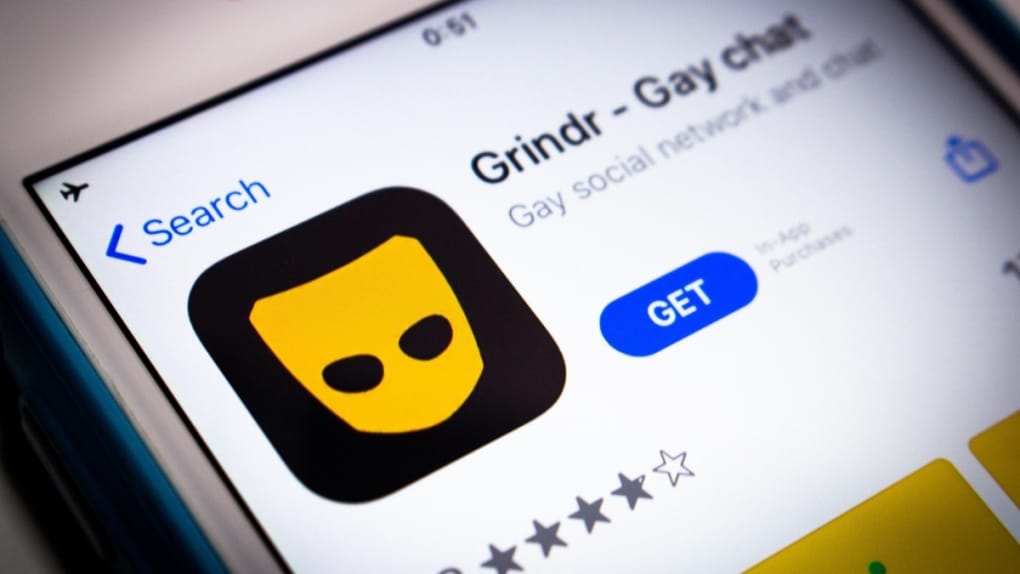 CAIRO, Egypt – A popular gay social networking app told its Egyptian users on Friday that police are targeting LGBTQ+ people by pretending to be part of the community.
When Egyptian users open the app, they will display the following warning in Arabic and English:
"We have received information that Egyptian police are actively arresting gay, bi, and trans people on digital platforms." They use fake accounts and have even taken over the accounts of real people in the community who had been arrested and had their phones taken away. Please use extreme vigilance both online and offline, including with accounts that were credible in the past."
Although homosexuality is not officially illegal in Egypt, members of the LGBTQ+ community are routinely prosecuted for 'debauchery' or 'violating public morality.' It detained seven people in 2017 for waving a rainbow flag at a rock festival. Arrests of homosexuals and non-conforming individuals continue to be widespread.
An Egyptian government media officer did not immediately respond to a request for comment on Grindr's new measure.
The warning comes after rights groups and the media reported that authorities in the region are aggressively using digital platforms to target the LGBTQ+ community.

Authorities in the region are aggressively using digital platforms to target the LGBTQ+ community.
Human Rights Watch published a report in February detailing dozens of examples of security forces extorting, harassing, publically exposing, and detaining LGBTQ+ people in Egypt, Jordan, Lebanon, Iraq, and Tunisia based on their behavior on Facebook and Instagram, as well as the dating app Grindr. The journal also questioned big technology corporations for failing to invest adequately in Arabic language content filtering and protection.
"Grindr is working with groups on the ground in Egypt to ensure our users have up-to-date information on how to stay safe, and we are pushing international organizations and governments to demand justice and safety for the Egyptian LGBTQ community," Grindr spokesperson Patrick Lenihan said in response to a comment request on Friday.
Grindr, a popular gay, bisexual, transgender, and queer dating app in California, has been chastised in the United States and penalized in Norway for sharing personal data with third parties that might identify users.
The company's website's privacy policy details how it uses and strives to protect user data. It says its goal is "to give you as much control over the Personal Information that you share within the Grindr Properties as possible."
SOURCE – (AP)