Justin Trudeau Throws "CSIS" Under the Bus Over Chinese Threats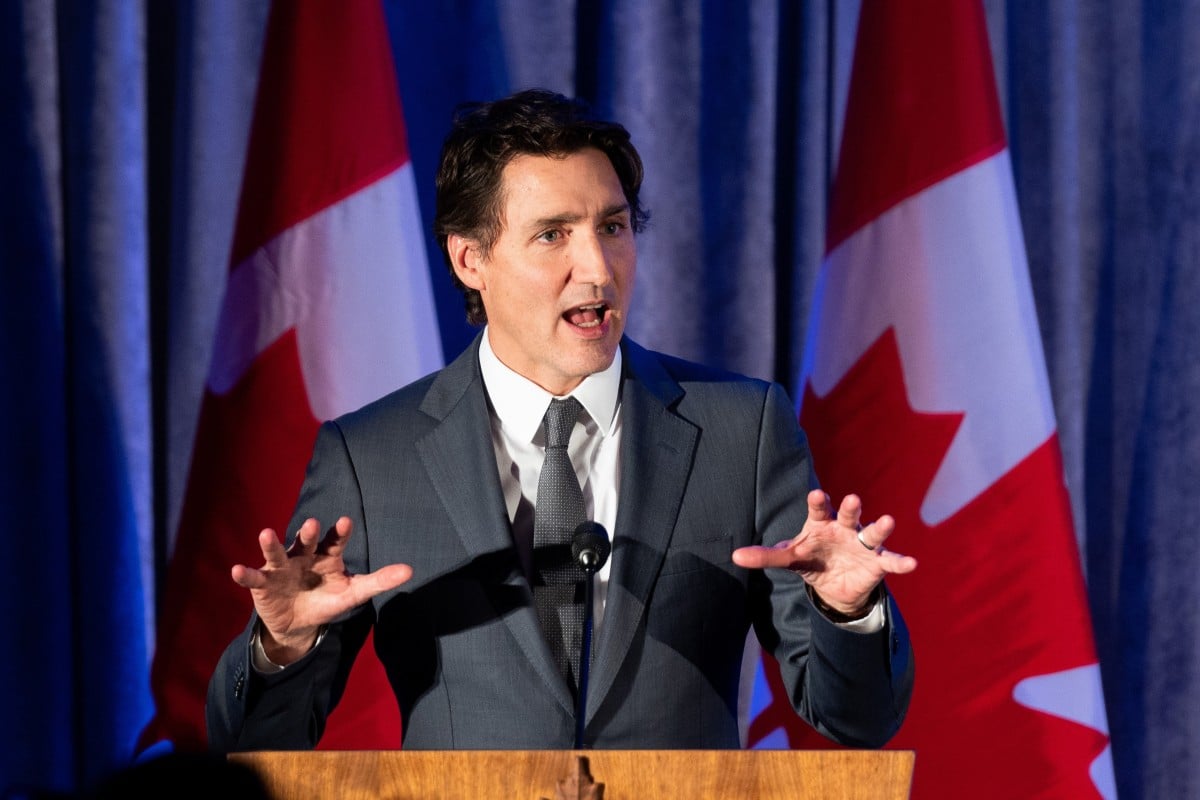 Prime Minister Justin Trudeau Wednesday blamed Canada's intelligence agency CSIS for suppressed information on Chinese threats against a Canadian MP and his family in 2021. Saying that he had informed CSIS that such threats must be shared immediately in the future.
The Canadian Security Intelligence Service (CSIS) judged that the threats against Michael Chong, a member of Canada's main opposition Conservative party, were not serious enough to warrant informing him, Trudeau told reporters in Ottawa.
MP Chong stated that he learned about the threat to his family in Hong Kong from a newspaper and chastised the Trudeau government for its inaction when the Globe and Mail published on the allegations on Monday, citing a CSIS report.
According to the Globe, Beijing wanted information on Chong's family who were in China in order to "make an example of this MP and deter others from taking anti-PRC positions."
Several Canadian media outlets have published reports, citing anonymous intelligence sources, alleging Chinese government schemes to interfere in Canada's last two elections. Beijing has refuted the charges, claiming that it has no desire to meddle in Canadian internal matters.
Opposition Slams Justin Trudeau
Justin Trudeau has previously stated that China sought to meddle in the 2019 and 2021 elections but failed to influence the outcome. To investigate the claims, he has engaged an independent special investigator.
Trudeau said on Wednesday that he learned about the threats against Chong via the Globe piece and that when he inquired about it, he discovered that CSIS had decided to suppress information.
"Going forward, we're making it very, very clear to CSIS and all our intelligence officials that when there are concerns that talk specifically about any MP, particularly their family, those need to be elevated," Trudeau said.
MP Chong said following Trudeau's speech in Ottawa that if federal ministers were uninformed of the CSIS report, it "calls into question the Trudeaus handle on government."
"The Trudeau government needs to come clean about who knew what, when they knew it, and what they did about it," he says.
Chong was sanctioned by Beijing in 2021 after the Canadian parliament passed a vote calling China's persecution of the Uyghur Muslim minority to be genocide.
Conservative MP targeted by China blasts Justin Trudeau
2023: Decorated Australian War Veteran Unlawfully Killed Prisoners In Afghanistan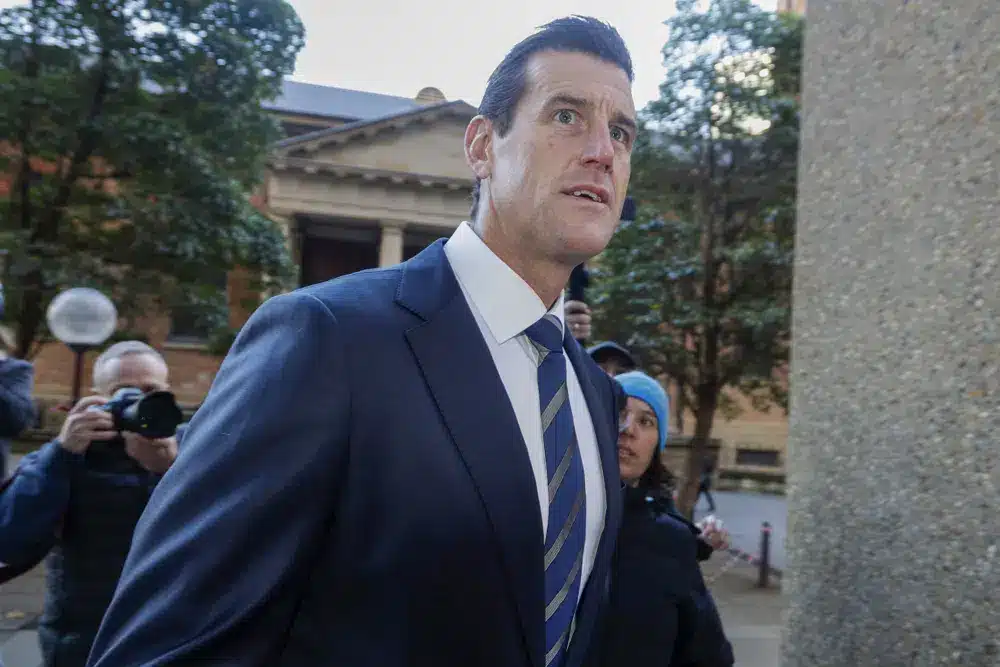 Melbourne — Australian Ben Roberts-Smith, the recipient of the Victoria Cross, claimed that the media falsely accused him, but a judge concluded on Thursday that he unlawfully killed captives and committed other war crimes in Afghanistan.
Roberts-Smith, a former Special Air Service Regiment corporal who is currently a media firm executive, is accused of committing a series of war crimes, according to publications published in 2018. Federal Court Justice Anthony Besanko determined that these articles were essentially factual.
Besanko concluded that Roberts-Smith, who received the Medal of Gallantry for his contributions during the Afghanistan War, had "broken the moral and legal rules of military engagement" and had dishonored Australia with his actions.
The decision, which came after a contentious trial that lasted 110 court hearing days and is estimated to have cost more than 25 million Australian dollars ($16 million) in legal bills, is viewed as a landmark victory for press freedom against Australia's draconian defamation rules.
A machine gun was allegedly used by Roberts-Smith, a judge's son, to shoot a detainee wearing a prosthetic leg in the rear in 2009 in a Taliban base in the province of Uruzgan known as Whisky 108. He retained the man's prosthetic to use as a fun beer mug.
The man was one of two unarmed Afghans taken from a tunnel by Roberts-Smith's patrol. To "blood the rookie," Roberts-Smith forced a "newly deployed and inexperienced" soldier to murder the second, more seasoned warrior.

The decision came after a contentious trial that lasted 110 court hearing days and is estimated to have cost more than 25 million Australian dollars ($16 million) in legal bills.
In addition, it was established that in the Afghan hamlet of Darwan in 2012, Roberts-Smith kicked an unarmed, handcuffed farmer named Ali Jan off a cliff and into a riverbed before killing him. Then Roberts-Smith ordered one of his soldiers to shoot Jan to death.
Allegations that Roberts-Smith, who is 2.02 meters (6 feet, 7 inches) tall, intimidated soldiers and abused Afghan villagers were also proven genuine.
The judge determined that two of the six unlawful killings Roberts-Smith was alleged to have participated in were not proven by the civil court standard of the balance of probabilities.
Additionally, it was determined that the allegations of domestic violence against Roberts-Smith were false and defamatory. The judge concluded that the unfounded charges would not further harm the veteran's reputation.
Such claims of war crimes would have required proof beyond a reasonable doubt if they had been made in a criminal court.
The 44-year-old Roberts-Smith has denied any misconduct. His attorneys attributed his termination to "corrosive jealousy" on the part of "bitter people" within the SAS who had waged a "poisonous campaign against him."
Because of their stories, the Sydney Morning Herald, The Age, and The Canberra Times were accused of defaming each other in the civil lawsuit.
One of the journalists, Nick McKenzie, who wrote the divisive articles, commended the SAS veterans who had testified against the national hero.
The day of justice is today. It's a day of justice for those courageous SAS members who came out and exposed Ben Roberts-Smith for the war criminal, bully, and liar that he is, McKenzie told reporters outside court.

The Australian Federal Police is investigating Roberts-Smith and other Australian military members for possible war crimes in Afghanistan.
"Those SAS members are a proud representation of Australia. The bulk of the SAS stood up for what was right, and their actions were rewarded, said McKenzie.
Arthur Moses, the attorney for Roberts-Smith, requested an additional 42 days to contemplate filing an appeal with the Federal Court's Full Bench.
Billionaire Kerry Stokes, executive chair of Seven West Media, where Roberts-Smith works, has agreed to pay the case's legal expenses.
Stokes's statement in support of Roberts-Smith was, "The judgment does not accord with the man I know."
Ben has always maintained his innocence, so I know this will be difficult for him, Stokes said.
Roberts-Smith had been there each day of his trial but did not show up in Sydney for the verdict. On Wednesday, media outlets published a picture of him relaxing by a pool in Bali, an Indonesian tourist destination.
The Australian Federal Police is investigating Roberts-Smith and other Australian military members for possible war crimes in Afghanistan.
The first criminal accusation about an alleged illegal killing in Afghanistan was brought in March. Oliver Schulz, a former SAS trooper, was accused of committing a war crime by killing an Afghan in a wheat field in Uruzgan province in 2012.

The Australian Federal Police is investigating Roberts-Smith and other Australian military members for possible war crimes in Afghanistan.
The decision was a "very disappointing day" for the elite unit, according to Martin Hamilton-Smith, chair of the Australian Special Air Service Association. He said that charges against more veterans should be brought immediately if they were tried for war crimes.
According to Hamilton-Smith, the only way to learn the real truth about this is to bring it before a criminal court, where both sides of the story may be presented, and the facts can be proven beyond a reasonable doubt.
When Roberts-Smith received the Victoria Cross in 2011, Australia's highest honor for valor in the face of an enemy, he was elevated to a national hero. As a famous Australian, he had multiple meetings with Queen Elizabeth II.
He received the medal 2010 for taking out a machine gun nest at Tizak, Kandahar, during combat. Two machine gunners and an enemy preparing to throw a rocket grenade were killed thanks to Roberts-Smith. No allegations of war crimes related to that conflict.
SOURCE – (AP)
Sweden Close To Becoming First 'Smoke Free' Country In Europe For 2024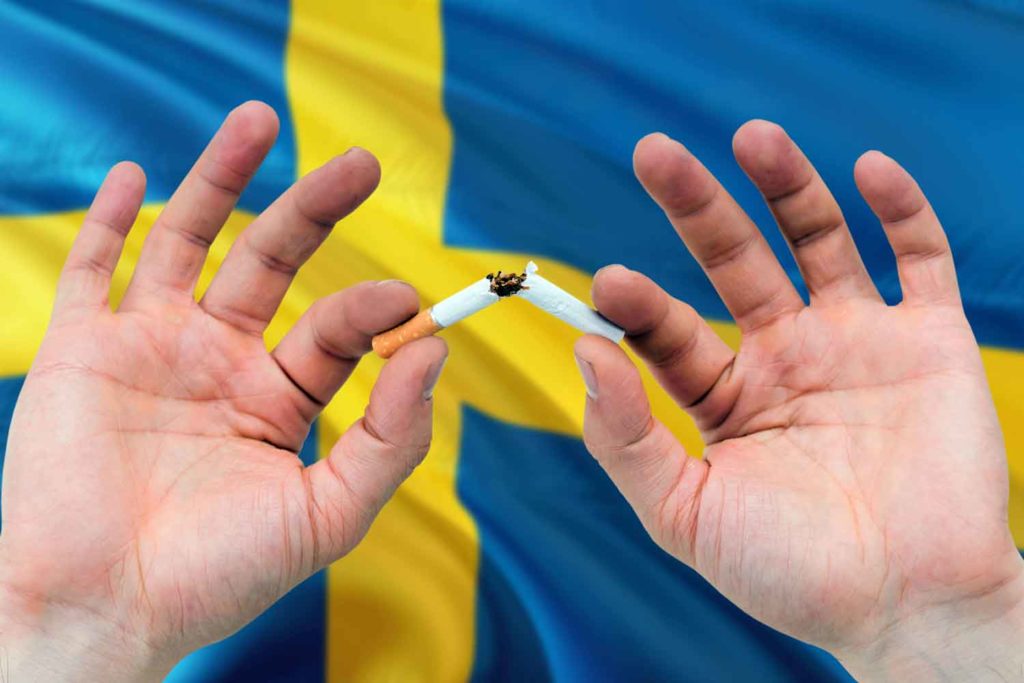 STOCKHOLM — In Sweden's outdoor bars and eateries, summer is in the air but not cigarette smoke.
The World Health Organisation will observe "World No Tobacco Day" on Wednesday, and Sweden, which has the lowest smoking rates in the European Union, is almost ready to declare itself "smoke free" (defined as having fewer than 5% of the population smoking every day).
While others refer to the presence of "snus," a smokeless tobacco product prohibited elsewhere in the E.U. but marketed as an alternative to cigarettes in Sweden, many experts credit decades of anti-smoking campaigns and laws.
Regardless of the cause, the 5% goal is now within sight. According to the statistics agency Eurostat, only 6.4% of Swedes over 15 smoked every day in 2019, the lowest rate in the E.U. and significantly lower than the average of 18.5% for the 27-nation bloc.
According to statistics from Sweden's Public Health Agency, the smoking rate has decreased since then and last year, it was 5.6%.
Carina Astorsson, a Stockholm resident, claimed that the reason was that "we like a healthy way of living." She said she had never been interested in smoking because "I don't like the smell; I want to take care of my body."
Younger generations of health-conscious Swedes appear to be aware of the dangers of smoking. Nearly 20% of people smoked 20 years ago, a low rate globally. Since then, anti-smoking policies, such as those that forbid smoking in restaurants, have reduced the smoking rate throughout Europe.
From 2014 to 2019, France saw record-low smoking rates, but this progress halted during the COVID-19 epidemic, which is partly blamed for creating the stress that led to smoking. In France, about one-third of those between 18 and 75 admitted smoking in 2021, a small rise from the previous year. 25% of people smoke every day.
Sweden, which has the lowest smoking rates in the European Union, is almost ready to declare itself "smoke free".
Sweden has taken more steps than others to outlaw smoking, and the country claims that this has positively impacted several health factors, including a comparatively low rate of lung cancer.
According to Ulrika Rehed, secretary-general of the Swedish Cancer Society, "We were early in restricting smoking in public spaces, first in school playgrounds and after-school centers, and later in restaurants, outdoor cafes, and public places like bus stations." Taxes on cigarettes and severe regulations on marketing these items have been significant concurrent factors.
She continued, "Sweden is not there yet," pointing out that smoking prevalence is higher among underprivileged socioeconomic categories.
In the 10.5 million-person nation, seeing individuals lighting up is getting harder and harder. Outside the entrances to hospitals and other public facilities, as well as at bus stops train platforms, and smoking is not permitted. Like most of Europe, Sweden has a smoking prohibition extending to bars and restaurants' outdoor seating areas as of 2019.
On Tuesday night, many people ate and drank on Stockholm's terraces as the sun sank. While cigarettes were not present, some tables did have snus cans. Some drinkers put tiny pouches of moist tobacco under their upper lips between beer sips.
Long promoting their product as a less dangerous alternative to smoking, Swedish snus manufacturers take pride in the nation's dropping smoking rates. Health officials in Sweden hesitate to suggest smokers switch to snus, another extremely addictive nicotine substance.
Rehed declared, "I don't see any justification for pitting two harmful products against one another." "It is true that smoking is more dangerous than most other activities, including snus. But even with snus, there are numerous health hazards.
Snus use during pregnancy has been associated in certain studies with an increased risk of heart disease, diabetes, and preterm births.

Sweden, which has the lowest smoking rates in the European Union, is almost ready to declare itself "smoke free".
When Sweden joined the E.U. in 1995, they wanted an exception to the E.U.'s ban on smokeless tobacco since they are so fond of their snus, a distant relative of dipping tobacco in the United States.
"It's part of the Swedish culture; it's like the Swedish equivalent of Italian Parma ham or any other cultural habit," said Patrik Hildingsson, a spokesman for Swedish Match, the leading snus producer in Sweden that tobacco giant Philip Morris recently purchased.
According to him, policymakers should push the tobacco industry to create less dangerous smoking substitutes like snus and e-cigarettes.
"I mean, there are still 1.2 billion smokers in the globe. In the E.U., almost 100 million individuals smoke every day. And I believe that the restrictions on policymaking are limited," he remarked. You will need to offer smokers various alternate, less dangerous options.
Turkmenistan, which has a tobacco consumption rate below 5%, is ahead of Sweden in terms of phasing out smoking, according to WHO, the U.N. health office. However, it should be noted that this is mostly because smoking is virtually nonexistent among women. The rate is 7% for men.
The WHO credits a variety of tobacco control initiatives, such as education programs, restrictions on tobacco advertising, and "cessation support" for smokers who want to give up the habit, for Sweden's dropping smoking rate. However, the agency pointed out that when you include snus and similar products, tobacco usage in Sweden is higher than 20% of the adult population, comparable to the global average.

Sweden, which has the lowest smoking rates in the European Union, is almost ready to declare itself "smoke free".
In an email, which stated that "changing from one harmful product to another is not a solution." The tobacco industry is attempting to deceive consumers about how deadly these products are by promoting a purported "harm reduction approach" to smoking.
According to Tove Marina Sohlberg, a researcher at the Department of Public Health Sciences at Stockholm University, Sweden's anti-smoking laws stigmatize smoking and smokers, driving them into designated smoking locations and out of sight in public places.
She claimed that we are telling smokers their behavior is unacceptable in society.
One of the few remaining smokers in Stockholm, Paul Monja, thought about his habit as he prepared to light up.
He described it as an addiction that he hoped to overcome at some point. "Perhaps not now, maybe tomorrow."
SOURCE – (AP)
UN Appeals Court Increases Sentences For 2 Serbs Convicted Of Crimes In Balkan War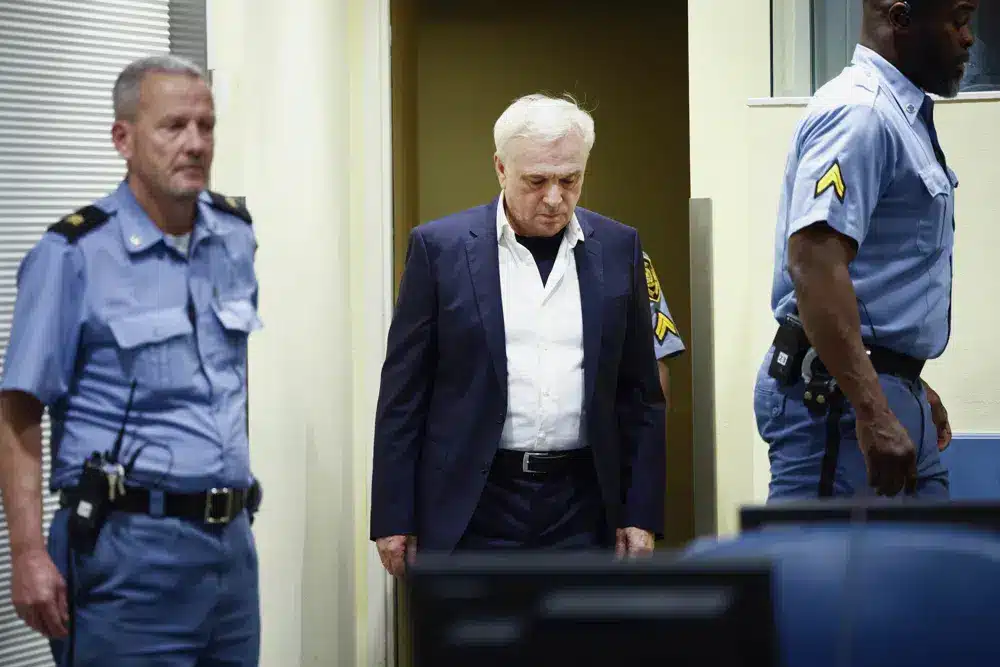 Netherlands' THE HAGUE —Balkan War,  On Wednesday, U.N. appeals judges significantly increased the convictions of two Slobodan Milosevic allies, holding them accountable for involvement in crimes in Bosnia and one town in Croatia as part of a coordinated criminal scheme to expel non-Serbs from the areas during the Balkan wars.
Jovica Stanisic and Franko Simatovic's acquittals of involvement in the criminal scheme were overturned by the appeals chamber at the International Residual Mechanism for Criminal Tribunals, and their sentences were increased from 12 to 15 years.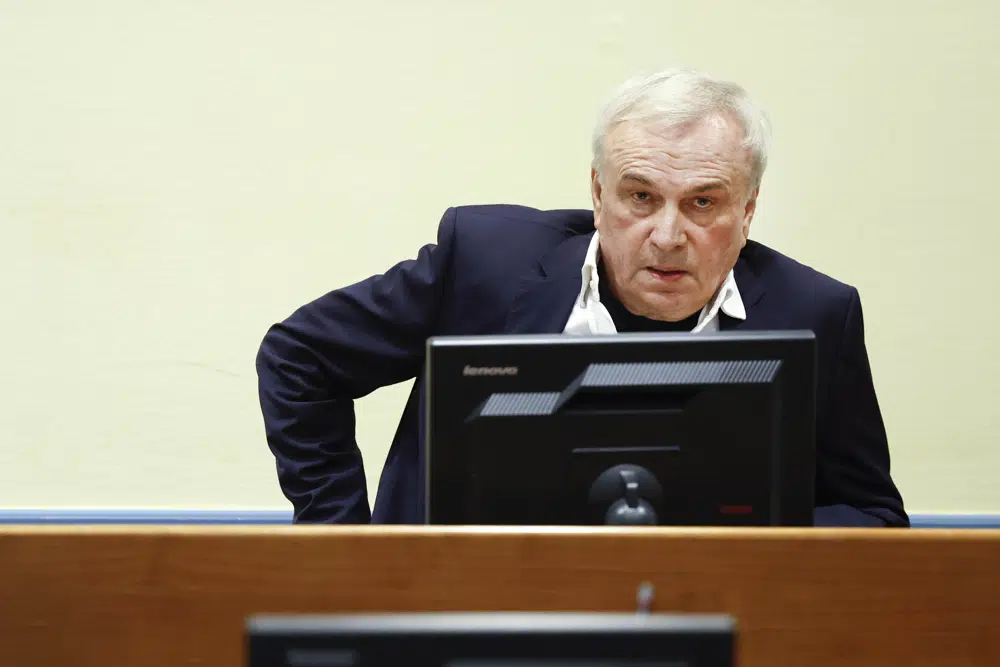 According to Presiding Judge Graciela Gatti Santana, the two men, who are both now in their 70s, "shared the intent to further the common criminal purpose to forcibly and permanently remove the majority of non-Serbs from large areas of Croatia and Bosnia and Herzegovina through the commission of the crimes charged in the indictment."
The longest-running war crimes investigation, which dates back to the early 1990s Balkan wars, is concluded by the appeals court decision.
Despite being imprisoned for his alleged role in inciting the violent conflicts that broke out as Yugoslavia fell apart, Milosevic passed away in his cell in 2006 before the case could be concluded.
Serge Brammertz, the chief prosecutor for the mechanism, applauded the decision, calling it "really important."
"This is the only decision we have with officials from Belgrade convicted as a part of the joint criminal enterprise," he said.
Simatovic viewed the proceedings via video link from a U.N. prison facility while Stanisic attended the session in person.

The longest-running war crimes investigation, which dates back to the early 1990s Balkan wars, is concluded by the appeals court decision.
As the final case involving war crimes from the wars that broke out in the early 1990s as Yugoslavia fell apart, Gatti Santana called the appeals ruling a "milestone" for the court, which deals with cases from the now-defunct U.N. war crimes courts for the former Yugoslavia and Rwanda.
Serb paramilitaries in the Bosnian town of Bosanski Samac in 1992 perpetrated murder and other crimes. Stanisic and Simatovic were found guilty of aiding and abetting those crimes two years ago, although they were cleared of other charges. The appeals panel overturned both of those conclusions, and their sentences were increased.
Given the numerous requests to prosecute those responsible for the atrocities committed during the ongoing conflict in Ukraine, the length of the case highlights the difficulty of establishing war crimes in international courts.
The only Serbian government representatives who have been found guilty by a U.N. court of participating in atrocities in Bosnia are Stanisic, a former head of Serbia's State Security Service, and Simatovic, a top intelligence agent with the service.
The Yugoslav war crimes tribunal of the U.N. first exonerated Stanisic and Simatovic, but an appeals chamber eventually mandated a retrial.
According to Brammertz, war crime cases will continue in the Balkans because so many victims and survivors remain without compensation.
"For us, it was the last case," Brammertz said to the media. "However, we are aware that hundreds of cases still require domestic prosecution."
Munir Tahirovic, the head of a group representing genocide and war victims in Northern Bosnia, stated that he had been waiting 30 years for a ruling implicating Belgrade in crimes committed in his nation.
This ruling also demonstrated Serbia's aggressiveness against Croatia, he added, in addition to Bosnia and Hercegovina.
Jelena Sesar, a researcher for the rights organization Amnesty International in Europe, stated that the decision "leaves no doubt about the involvement of Serbia's police and security services in the wartime atrocities in Bosnia and Herzegovina, which is something Serbia's authorities continue to deny to this day."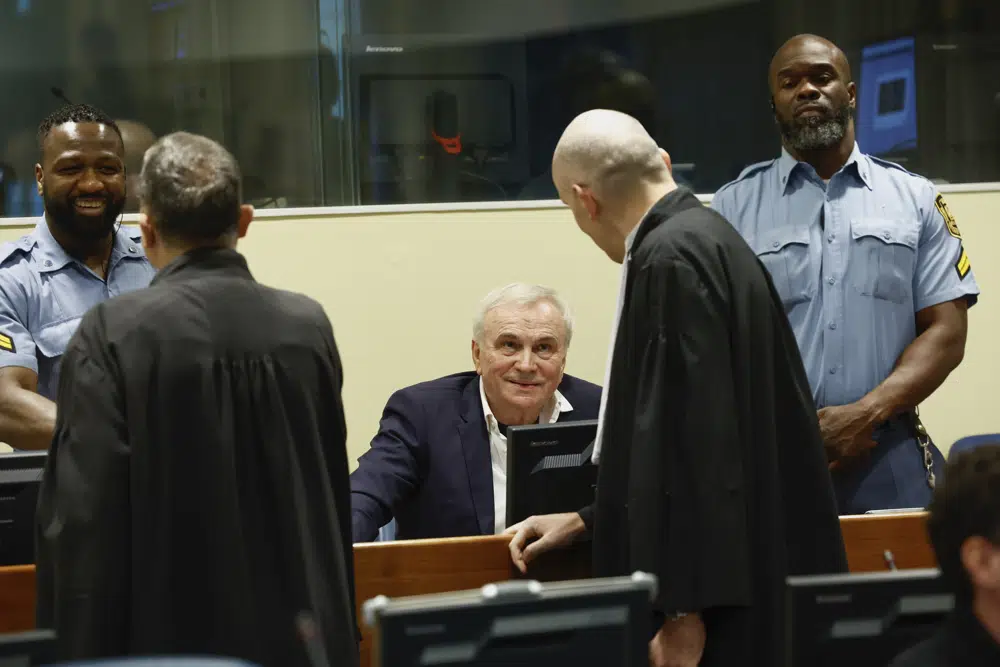 SOURCE – (AP)