Republican Jim Jordan May Replace McCarthy as House Speaker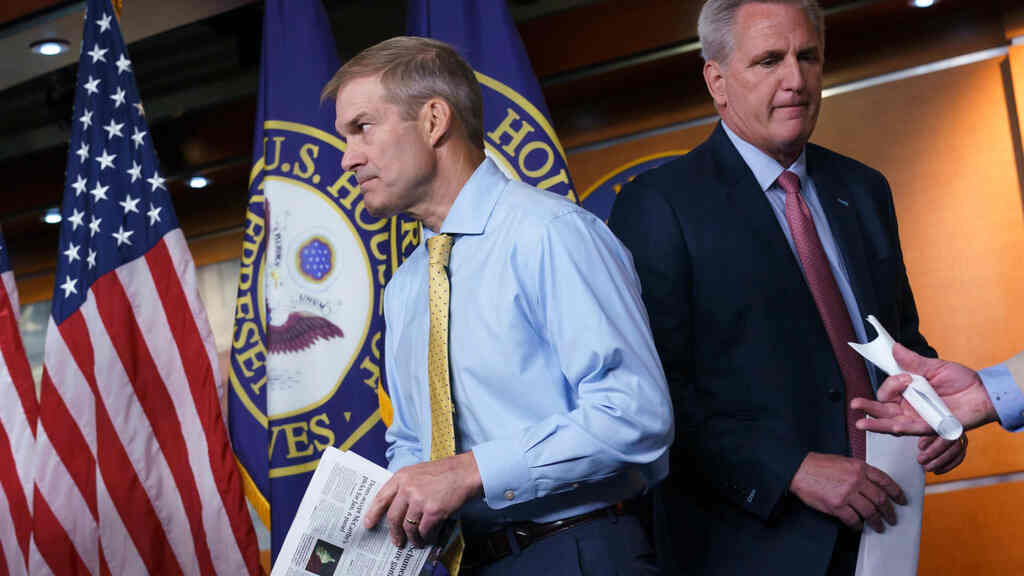 Republican Jim Jordan's combative, in-your-face style of politics has made the former college wrestler a constant source of trouble for his party's leadership in the United States House of Representatives for much of the last 16 years.
His party is now debating whether the hardline co-founder of the House Freedom Caucus will lead the chamber in challenging Democratic President Joe Biden and the Democratic-controlled United States Senate for the next two years.
The 58-year-old congressman from Ohio emerged on Tuesday as a possible replacement for House Speaker Kevin McCarthy, a powerful position that is second in line to the Oval Office after the vice president.
McCarthy was opposed by enough Republicans to deny him a House majority vote after vote, so a group of fellow hardliners nominated Jordan, who backed McCarthy and gave an impassioned speech in his support.
Twenty Republicans voted for Jordan, which was less than a tenth of those who voted for McCarthy, but it was enough to halt McCarthy's progress. On Tuesday, the House recessed after three votes without providing McCarthy with the House majority he required, and adjourned until noon ET (1700 GMT) on Wednesday to try again.
Being elected speaker would be a huge step up for Jordan, who is known for not wearing suit jackets to congressional hearings and news conferences, potentially making him the successor to, and a stark contrast to, liberal predecessor Nancy Pelosi, a Democrat.
Deep cuts to domestic programs
Jordan, now in his ninth term and 17th year in the House, would almost certainly push for deep cuts to domestic programs, including popular social services, and would be a vocal opponent of abortion and LGBTQ rights, while advocating for greater parental involvement in public school education.
Jordan has raised his profile on House committees over the years, particularly during Republican Donald Trump's presidency, but he has also faced accusations that as a wrestling coach at Ohio State University in the 1980s and 1990s, he was aware of sexual harassment on the team but did nothing to stop it.
Jordan, a high school and college wrestler before becoming a college coach, denied the allegations and thrived in Congress.
During Trump's first impeachment, in late 2019 and early 2020, Jordan stood in front of the cameras, repeating the mantra, "There was no quid pro quo."
He was referring to allegations made by Democrats, who controlled the House at the time, that Trump withheld US military aid to Ukraine while asking its president, Volodymyr Zelenskiy, in a phone call to launch an investigation into Joe Biden's son Hunter. The call came as the elder Biden was emerging as Trump's likely opponent in the 2020 presidential election.
Jordan made President Barack Obama's life difficult in 2011, with a newly installed Republican majority in the House, by demanding deep budget cuts opposed by Democrats. By insisting on the cuts, he helped lead the government to the brink of a historic default on government debt.
Jordan is a hardliner Republican
Jordan refused to listen to pleas, including those from the business community in the United States, to relent and allow for more government borrowing. The uncertainty shook global financial markets.
With Republicans regaining control of the House and the party's far-right wing ascendant, fears of a government default later this year have resurfaced. Jordan was a key player in stymieing long-running negotiations for comprehensive immigration reform.
A bipartisan bill passed by the Senate in 2013 would have significantly increased spending on border security. However, it would have provided a path to citizenship for illegal immigrants who had been in the country for years and had committed no serious crimes.
While then-Speaker John Boehner was attempting to bring a similar bill up for a vote in the House, Jordan told Reuters at a critical juncture that it was dead. He proved to be correct, causing Boehner embarrassment.
Jordan outlined his own priorities in his speech nominating McCarthy for speaker on Tuesday.
"We have a border that no longer exists. We have a military that is unable to meet its recruitment targets. We have bad energy policy, bad education policy, record spending, record debt, and a government that has been weaponized against 'we the people'; against the very people that we are supposed to represent "He stated.
CNN Ousts CEO Chris Licht After A Brief, Tumultuous Tenure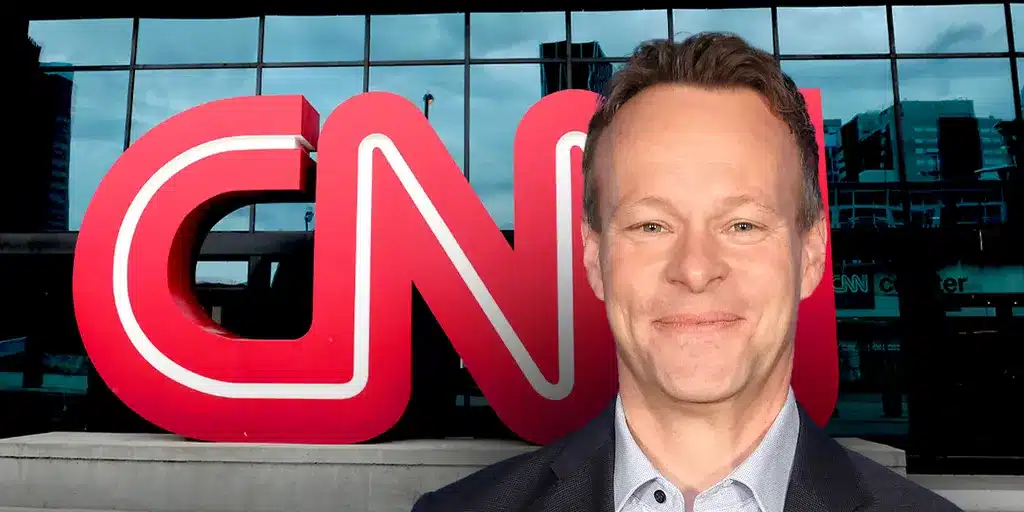 THE NEW YORK CNN fired Chief Executive Chris Licht, After a turbulent year in charge of the faltering news organization, culminating in a stinging magazine feature and the growing realization that he'd lost the trust of the network's journalists, CNN fired Chief Executive Chris Licht.
Just two days after Licht declared he would "fight like hell" to earn the respect of those around him, the change was revealed at CNN's editorial meeting on Wednesday morning.
In addition to appointing a four-person interim leadership team, Warner Bros. Discovery CEO David Zaslav announced during the editorial meeting that he would conduct a comprehensive search for Licht's replacement.
Republicans had grown increasingly wary of the network due to frequent attacks by the late President Donald Trump. Thus, Licht was mandated to try and make CNN more appealing to both sides of the country's political spectrum.
However, several network employees viewed Licht's call for change as a rejection of their prior efforts, and a live town hall interview with Trump last month generated strong opposition.
Don Lemon was fired from the network's morning show earlier this year after Licht tried to modernize it, but it was unsuccessful. Creating a new prime-time lineup was protracted, as Kaitlan Collins was only recently chosen to host the 9 p.m. hour, which has been without a permanent host since Chris Cuomo was let go in December 2021.

CNN fired Chief Executive Chris Licht.
Just over a year ago, Zaslav appointed Licht to succeed Jeff Zucker, a well-liked predecessor who had created shows like MSNBC's "Morning Joe," CBS' morning news program, and Stephen Colbert's late-night show. Zucker was let go for failing to disclose a mutually beneficial relationship with another CNN executive.
The position "was never going to be easy, especially at a time of great disruption and transformation," Zaslav wrote in a memo to CNN employees.
He remarked, "Chris put his heart and soul into it. It has been clear throughout his tenure that he has a great affection for journalism and this industry. Unfortunately, things did not turn out as we had intended, and in the end, I was responsible.

An inquiry for comment from Licht has yet to receive a response.
"Inside the Meltdown at CNN," a lengthy profile of Licht that appeared in Atlantic magazine on Friday, proved embarrassing and probably sealed his demise. Before he arrived, Licht criticized some of CNN's COVID coverage, which infuriated some journalists.
According to a Wall Street Journal piece published Tuesday night, Jake Tapper, Anderson Cooper, and Erin Burnett, three of CNN's top anchors, reportedly privately voiced their disapproval of Licht's management.
In the meantime, viewers were leaving. With 494,000 viewers in May, CNN's prime-time audience was down 16% from April and fell short of MSNBC, its nearest competitor in the news market.
Amy Entelis, Virginia Moseley, Eric Sherling, and David Leavy, four current CNN executives, were chosen by Zaslav to lead the network while a replacement is sought.
In the message, Zaslav stated, "We are in good hands, allowing us to take the time we need to run a thoughtful and thorough search for a new leader."
SOURCE – (AP)
Boris Johnson's WhatsApp Messages And Why People In Britain Talking About Them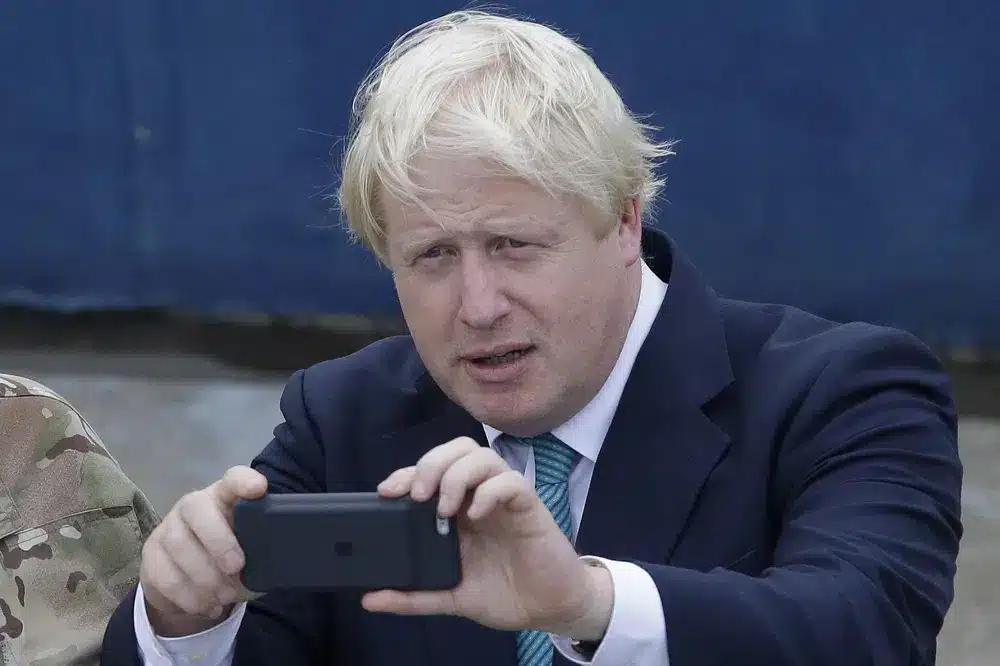 LONDON — Because WhatsApp is popular among lawmakers and government employees, detractors claim the British government runs "government by WhatsApp."
Therefore, it only makes sense that the main focus of Britain's official investigation into how the nation handled the COVID-19 outbreak is a dispute over WhatsApp communications.
The investigation run by retired judge Heather Hallett included a lot of communications between then-Prime Minister Boris Johnson and cabinet members, advisors, and officials during the pandemic. Since some of the messages are private and unrelated to the investigation, the Conservative administration, currently under the leadership of Prime Minister Rishi Sunak, wants the ability to modify them before turning them over. It has challenged Hallett's directive to turn over the unredacted messages in court.
What is the investigation looking into?
One of the greatest death rates in Europe, more than 200,000 people have died in Britain after testing positive for COVID-19, and Johnson's government's choices have been hotly contested. Johnson gave in to pressure from bereaved families in late 2021 and decided to launch an investigation.
The scope of Hallett's investigation will focus on the United Kingdom's pandemic preparedness, the government's response, and whether or not the "level of loss was inevitable or whether things could have been done better."
The former prime minister and many other top government officials are expected to testify during public hearings starting on June 13 and going through 2026.

WHY IS WHATSAPP Johnson OFF?
The texting service, owned by Meta, has grown to be a favorite among British government officials and the journalists who cover them. Users may feel secure knowing their conversations will remain private because of its end-to-end encryption and ease of use for solo and group chats.
This confidence has occasionally shown to be misplaced. Tens of thousands of his texts were given to a writer who was assisting Matt Hancock, a former health secretary who helped lead Britain's response to the epidemic, in writing a memoir. The journalist gave them to a newspaper, which ran a series of front-page pieces with unpleasant details.
Johnson's correspondence with more than thirty scientists and government representatives over two years beginning in early 2020 has been requested by Hallett. She also requests access to Johnson's contemporaneous journals and notebooks.
WHAT IS THE POSITION OF THE GOVERNMENT?
According to the Sunak administration, some texts that took over after Johnson resigned amid scandals in the middle of 2022 are "unambiguously irrelevant" to the COVID-19 investigation. According to the statement, making them public would violate the public's "legitimate expectations of privacy and protection of their personal information" and other areas of government activity.
The government's Cabinet Office challenged Hallett's request for the documents in court papers filed on Thursday. In the upcoming weeks, a hearing in the High Court will be the next step.
Hallett has the authority to call witnesses and subpoena them to testify per the investigation's rules established at the outset with the government's consent.
The former head of the government legal service Jonathan Jones stated, "The government has an uphill task," in a blog post for the Institute for Government. The court will likely rule that the inquiry chair should choose how to proceed and what materials she needs to review.

WHAT SUGGESTS BORIS JOHNSON?
Johnson and his successor Sunak have a history of conflict; Sunak's resignation from the administration in July 2022 assisted in Johnson's overthrow.
Johnson has stated that he is happy to turn over his texts, separating himself from the government's position. He claimed to have sent Hallett's inquiry the WhatsApp exchanges on Friday.
However, they only cover a portion of the requested time period in another twist. There are no communications from Johnson that date back before April 2021. That period covers the early stages of the pandemic, during which the government made crucial decisions that are still debated today, three periods of the national lockdown, and the dates of the unlawful parties that took place in government buildings and resulted in a large number of people, including Johnson, receiving fines from the police.
Johnson claims that the messages are on a phone that he has been told not to use after the media discovered that his number had been listed online for 15 years.
According to Johnson, the security services ordered him to stop using the phone and never switch it on again. On Friday, he informed Hallett that he had "requested the Cabinet Office for assistance turning it on securely so I could search it for all pertinent documents. I suggest sending you all of this information directly.
SOURCE – (AP)
2023: Decorated Australian War Veteran Unlawfully Killed Prisoners In Afghanistan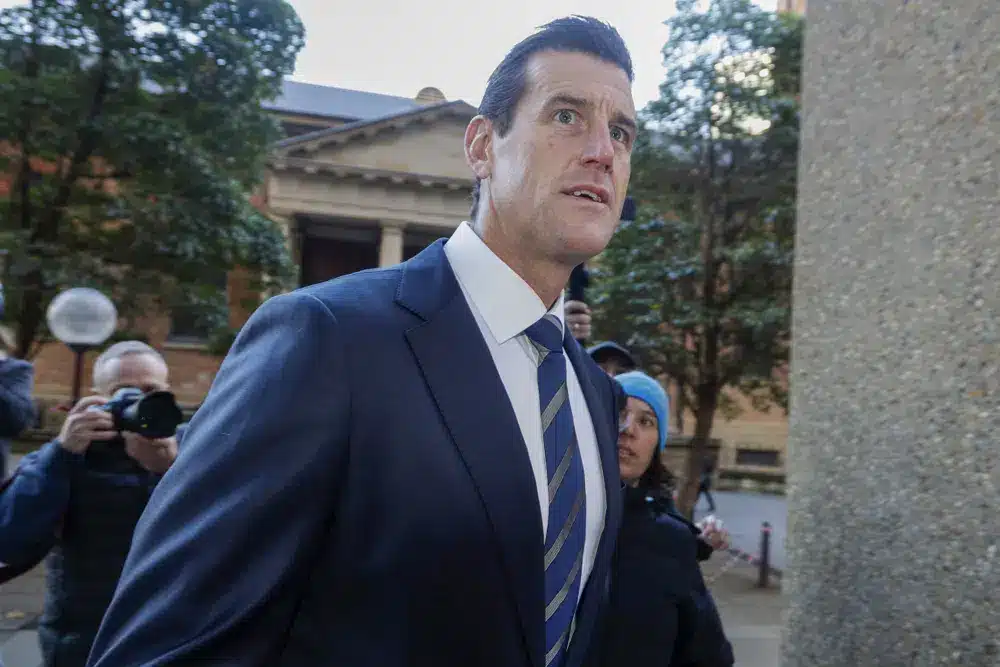 Melbourne — Australian Ben Roberts-Smith, the recipient of the Victoria Cross, claimed that the media falsely accused him, but a judge concluded on Thursday that he unlawfully killed captives and committed other war crimes in Afghanistan.
Roberts-Smith, a former Special Air Service Regiment corporal who is currently a media firm executive, is accused of committing a series of war crimes, according to publications published in 2018. Federal Court Justice Anthony Besanko determined that these articles were essentially factual.
Besanko concluded that Roberts-Smith, who received the Medal of Gallantry for his contributions during the Afghanistan War, had "broken the moral and legal rules of military engagement" and had dishonored Australia with his actions.
The decision, which came after a contentious trial that lasted 110 court hearing days and is estimated to have cost more than 25 million Australian dollars ($16 million) in legal bills, is viewed as a landmark victory for press freedom against Australia's draconian defamation rules.
A machine gun was allegedly used by Roberts-Smith, a judge's son, to shoot a detainee wearing a prosthetic leg in the rear in 2009 in a Taliban base in the province of Uruzgan known as Whisky 108. He retained the man's prosthetic to use as a fun beer mug.
The man was one of two unarmed Afghans taken from a tunnel by Roberts-Smith's patrol. To "blood the rookie," Roberts-Smith forced a "newly deployed and inexperienced" soldier to murder the second, more seasoned warrior.

The decision came after a contentious trial that lasted 110 court hearing days and is estimated to have cost more than 25 million Australian dollars ($16 million) in legal bills.
In addition, it was established that in the Afghan hamlet of Darwan in 2012, Roberts-Smith kicked an unarmed, handcuffed farmer named Ali Jan off a cliff and into a riverbed before killing him. Then Roberts-Smith ordered one of his soldiers to shoot Jan to death.
Allegations that Roberts-Smith, who is 2.02 meters (6 feet, 7 inches) tall, intimidated soldiers and abused Afghan villagers were also proven genuine.
The judge determined that two of the six unlawful killings Roberts-Smith was alleged to have participated in were not proven by the civil court standard of the balance of probabilities.
Additionally, it was determined that the allegations of domestic violence against Roberts-Smith were false and defamatory. The judge concluded that the unfounded charges would not further harm the veteran's reputation.
Such claims of war crimes would have required proof beyond a reasonable doubt if they had been made in a criminal court.
The 44-year-old Roberts-Smith has denied any misconduct. His attorneys attributed his termination to "corrosive jealousy" on the part of "bitter people" within the SAS who had waged a "poisonous campaign against him."
Because of their stories, the Sydney Morning Herald, The Age, and The Canberra Times were accused of defaming each other in the civil lawsuit.
One of the journalists, Nick McKenzie, who wrote the divisive articles, commended the SAS veterans who had testified against the national hero.
The day of justice is today. It's a day of justice for those courageous SAS members who came out and exposed Ben Roberts-Smith for the war criminal, bully, and liar that he is, McKenzie told reporters outside court.

The Australian Federal Police is investigating Roberts-Smith and other Australian military members for possible war crimes in Afghanistan.
"Those SAS members are a proud representation of Australia. The bulk of the SAS stood up for what was right, and their actions were rewarded, said McKenzie.
Arthur Moses, the attorney for Roberts-Smith, requested an additional 42 days to contemplate filing an appeal with the Federal Court's Full Bench.
Billionaire Kerry Stokes, executive chair of Seven West Media, where Roberts-Smith works, has agreed to pay the case's legal expenses.
Stokes's statement in support of Roberts-Smith was, "The judgment does not accord with the man I know."
Ben has always maintained his innocence, so I know this will be difficult for him, Stokes said.
Roberts-Smith had been there each day of his trial but did not show up in Sydney for the verdict. On Wednesday, media outlets published a picture of him relaxing by a pool in Bali, an Indonesian tourist destination.
The Australian Federal Police is investigating Roberts-Smith and other Australian military members for possible war crimes in Afghanistan.
The first criminal accusation about an alleged illegal killing in Afghanistan was brought in March. Oliver Schulz, a former SAS trooper, was accused of committing a war crime by killing an Afghan in a wheat field in Uruzgan province in 2012.

The Australian Federal Police is investigating Roberts-Smith and other Australian military members for possible war crimes in Afghanistan.
The decision was a "very disappointing day" for the elite unit, according to Martin Hamilton-Smith, chair of the Australian Special Air Service Association. He said that charges against more veterans should be brought immediately if they were tried for war crimes.
According to Hamilton-Smith, the only way to learn the real truth about this is to bring it before a criminal court, where both sides of the story may be presented, and the facts can be proven beyond a reasonable doubt.
When Roberts-Smith received the Victoria Cross in 2011, Australia's highest honor for valor in the face of an enemy, he was elevated to a national hero. As a famous Australian, he had multiple meetings with Queen Elizabeth II.
He received the medal 2010 for taking out a machine gun nest at Tizak, Kandahar, during combat. Two machine gunners and an enemy preparing to throw a rocket grenade were killed thanks to Roberts-Smith. No allegations of war crimes related to that conflict.
SOURCE – (AP)