Trump Starts Off 2024 Bid With Events In Early Voting States
COLUMBIA, South Carolina — Former President Donald Trump will kick off his bid for the presidency in 2024 with visits to two early-voting states on Saturday, his first campaign event since launching his campaign more than two months ago.
Trump will deliver the keynote address at the New Hampshire Republican Party's annual meeting before traveling to Columbia, South Carolina, to unveil his leadership team at the Statehouse. The states control two of the party's first three nominating contests, giving them enormous sway over the party's nominee.
Trump and his supporters hope that the events will show how much support there is for the former president after his campaign got off to a slow start, which has made many people wonder if he really wants to run again. His supporters have recently reached out to political operatives and elected officials to get their support for Trump's reelection at a crucial time when other Republicans are getting ready for their own expected challenges.
"The gun has been discharged, and the campaign season has begun," said Stephen Stepanek, chair of the New Hampshire Republican Party and co-chair of Trump's 2016 campaign in the state.
While Trump remains the only declared presidential candidate for 2024, a slew of potential challengers, including Florida Gov. Ron DeSantis, former Vice President Mike Pence, and former South Carolina Gov. Nikki Haley, who served as Trump's UN ambassador, is widely expected to launch campaigns in the coming months.

Trump Has Struggled To Rally Support
South Carolina Gov. Henry McMaster, U.S. Sen. Lindsey Graham, and several members of the state's congressional delegation are expected to attend the event on Saturday. However, Trump's campaign has struggled to rally support from state lawmakers, including some who enthusiastically supported him in previous runs.
Some have stated that it is too early to make endorsements more than a year before the primary election or that they are waiting to see who else enters the race. Others have suggested that the party look beyond Trump to a new generation of leaders.
Republican state Rep. RJ May, vice chair of South Carolina's state House Freedom Caucus, said he wouldn't attend Trump's event because he was too preoccupied with the Freedom Caucus' legislative battle with the GOP caucus. He stated he was open to other Republican candidates in the 2024 election.
"I believe we'll have a very strong slate of candidates here in South Carolina," said May, who supported Trump in 2016 and 2020. "I would take a Donald Trump over Joe Biden," he added.
According to Dave Wilson, president of the conservative Christian nonprofit Palmetto Family, some conservative voters may be concerned about Trump's recent remarks that Republicans who opposed abortion without exceptions had cost the party critical midterm victories in 2022.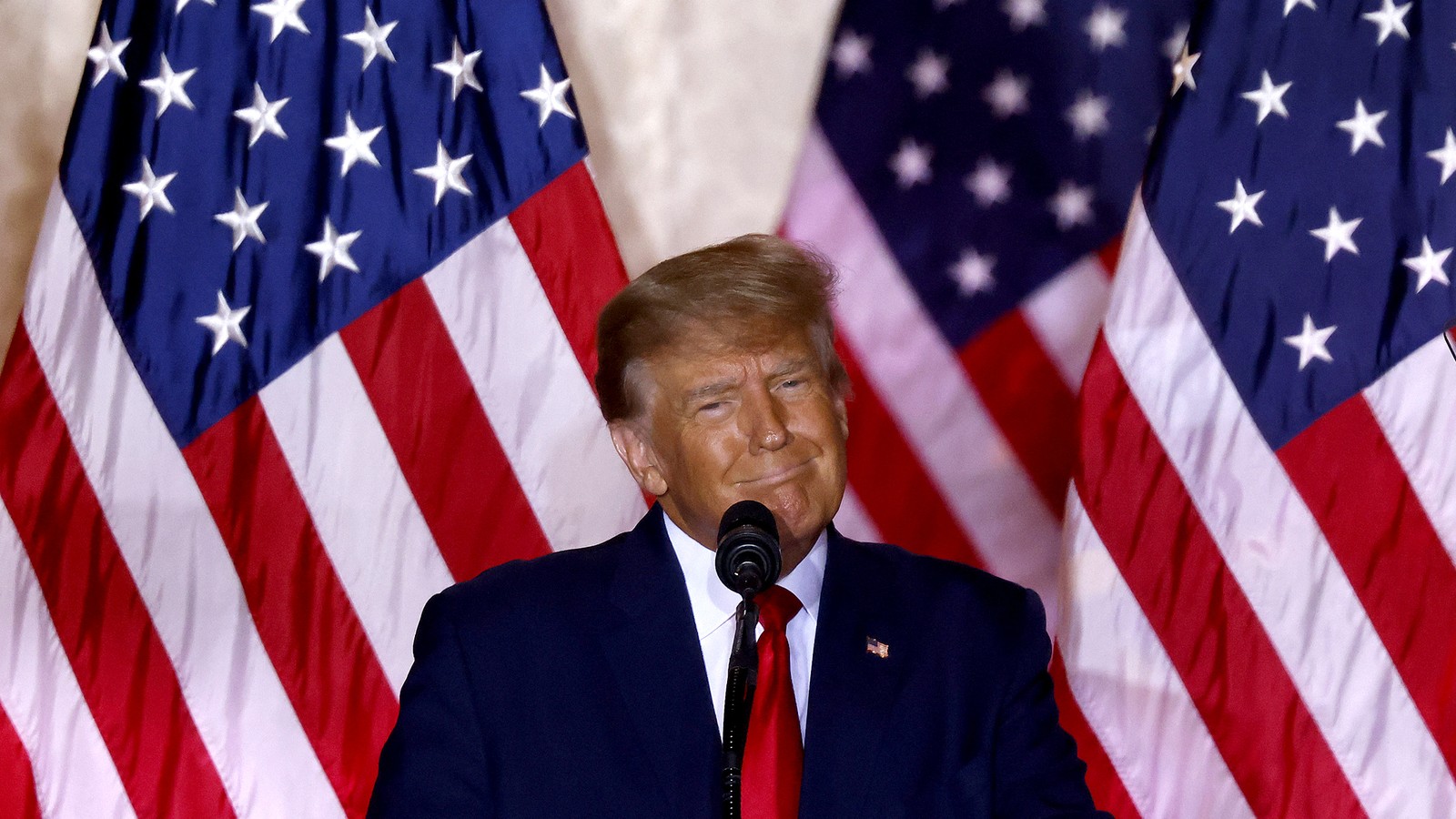 Lots Of People To Attend The Event
"It makes some people in the conservative ranks of the Republican Party wonder whether we need the process to work itself out," said Wilson, whose organization hosted Pence for a speech in 2021. "You must continue to earn your vote," he added. Nothing is presumptuous."
Wilson said South Carolina GOP voters may be looking for "a candidate who can be the standard-bearer not only for now but to build ongoing momentum across America for conservatism for the next few decades," despite acknowledging that Trump "did some phenomenal things when he was president," such as securing a conservative U.S. Supreme Court majority.
Gerri McDaniel, who worked on Trump's 2016 campaign and will attend Saturday's event, disagreed with the notion that voters were ready to let go of the former president.
"Some in the media claim he's losing support. "No, he isn't," she clarified. "It's only going to get worse because so many people are angry about what's going on in Washington."
The South Carolina event, which took place in a government building surrounded by elected officials, is out of character for a former reality TV star who prefers large rallies and has tried to build a reputation as an outsider. But Trump is a former president who wants to get back into office by comparing his time in office to the current one.

This Rally Has Been Costly For Trump
Rallies are also costly, and Trump, who is notoriously frugal, added new financial challenges by launching his campaign in November — far earlier than many allies had advised. As a result, he is subject to strict fundraising regulations and is prohibited from using his well-funded leadership PAC to fund such events, which can cost millions of dollars.
Officials expect Trump to speak in the Statehouse's second-floor lobby, an opulent ceremonial area between the House and Senate chambers.
The venue has hosted some of South Carolina's most significant political news moments, including Haley's 2015 signing of legislation to remove the Confederate battle flag from the Statehouse grounds and Gov. Henry McMaster's 2021 signing of legislation prohibiting abortions in the state after six weeks of pregnancy. McMaster has vowed to seek a rehearing after the state Supreme Court recently ruled the abortion law unconstitutional.
Trump's new campaign had already caused a lot of anger, especially when he had dinner with white nationalist Nick Fuentes, who doesn't believe in the Holocaust, and the rapper formerly known as Kanye West, who has made a lot of anti-Semitic comments. Trump also got a lot of flak for selling digital trading cards that showed him as, among other things, a superhero, a cowboy, and an astronaut.

Criminal Investigations Still Pending
Simultaneously, he is the subject of several criminal investigations, including one into the discovery of hundreds of documents with classified markings at his Mar-a-Lago club and whether he obstructed justice by refusing to return them, as well as state and federal inquiries into his efforts to overturn the results of the 2020 election, which he lost to Democrat Joe Biden.
Still, Trump is the only one who has said he will run for president in 2024, and early polls show that he is the favorite to win the nomination of his party.
Stepanek, who must remain neutral as New Hampshire party chair, dismissed Trump's slow start, which campaign officials say accounts for time spent putting infrastructure in place for a national campaign.
"There's been a lot of anticipation, a lot of excitement" for Trump's reelection in New Hampshire, he said. He claimed that Trump's ardent supporters are still behind him.
"There are a lot of people who weren't with him in '15, '16, then became Trumpers, then became never-Trumpers," Stepanek explained. "But the people who backed him in New Hampshire, who helped propel him to victory in the New Hampshire primary in 2016, they're all still there, waiting for the president."
SOURCE – (AP)
LGBTQ+ Dating App Grindr Issues Warning To Users In Egypt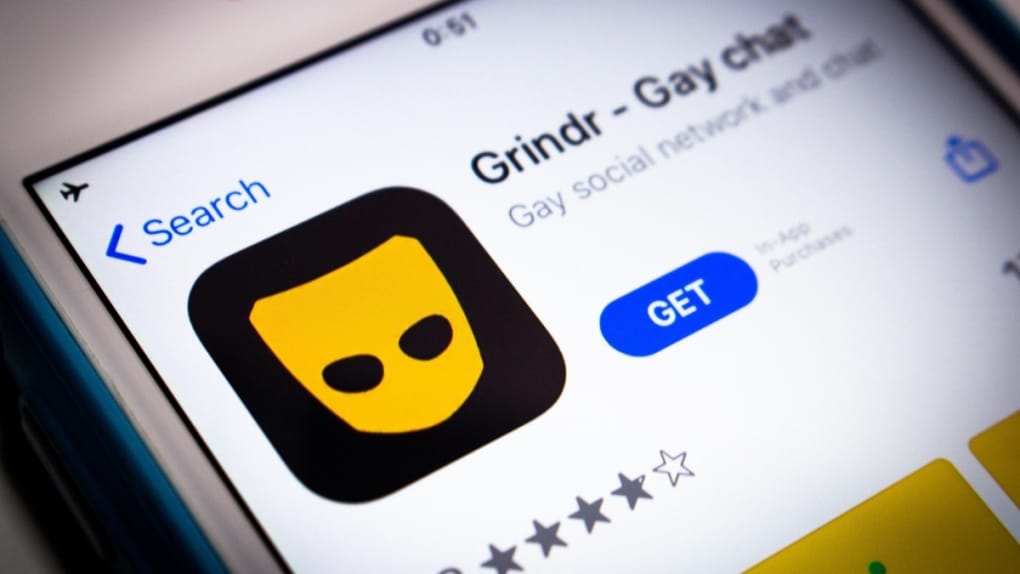 CAIRO, Egypt – A popular gay social networking app told its Egyptian users on Friday that police are targeting LGBTQ+ people by pretending to be part of the community.
When Egyptian users open the app, they will display the following warning in Arabic and English:
"We have received information that Egyptian police are actively arresting gay, bi, and trans people on digital platforms." They use fake accounts and have even taken over the accounts of real people in the community who had been arrested and had their phones taken away. Please use extreme vigilance both online and offline, including with accounts that were credible in the past."
Although homosexuality is not officially illegal in Egypt, members of the LGBTQ+ community are routinely prosecuted for 'debauchery' or 'violating public morality.' It detained seven people in 2017 for waving a rainbow flag at a rock festival. Arrests of homosexuals and non-conforming individuals continue to be widespread.
An Egyptian government media officer did not immediately respond to a request for comment on Grindr's new measure.
The warning comes after rights groups and the media reported that authorities in the region are aggressively using digital platforms to target the LGBTQ+ community.

Authorities in the region are aggressively using digital platforms to target the LGBTQ+ community.
Human Rights Watch published a report in February detailing dozens of examples of security forces extorting, harassing, publically exposing, and detaining LGBTQ+ people in Egypt, Jordan, Lebanon, Iraq, and Tunisia based on their behavior on Facebook and Instagram, as well as the dating app Grindr. The journal also questioned big technology corporations for failing to invest adequately in Arabic language content filtering and protection.
"Grindr is working with groups on the ground in Egypt to ensure our users have up-to-date information on how to stay safe, and we are pushing international organizations and governments to demand justice and safety for the Egyptian LGBTQ community," Grindr spokesperson Patrick Lenihan said in response to a comment request on Friday.
Grindr, a popular gay, bisexual, transgender, and queer dating app in California, has been chastised in the United States and penalized in Norway for sharing personal data with third parties that might identify users.
The company's website's privacy policy details how it uses and strives to protect user data. It says its goal is "to give you as much control over the Personal Information that you share within the Grindr Properties as possible."
SOURCE – (AP)
US-Canada 2023 Migration Deal Aims To End Walk-Around Crossings
Vermont's St. Johnsbury — With the agreement on immigration announced on Friday by Canadian Prime Minister Justin Trudeau and U.S. President Joe Biden, a process that has let tens of thousands of immigrants travel between the two countries on a backroad between New York state and Quebec will be stopped.
Since the beginning of 2017, there have been so many people crossing into Canada via Roxham Road near Champlain, New York, that the Royal Canadian Mounted Police has established a processing facility for them that is less than five miles (8 km) from the official border crossing where they would be sent back to the United States. Although Mounties had warned them that they would be detained, they were given permission to stay in Canada and pursue their cases, which can take years to resolve.
According to the new regulations, anyone seeking asylum who does not possess U.S. or Canadian citizenship and is apprehended within 14 days of crossing the border will be turned back. According to Canadian officials who spoke on the condition of anonymity to discuss the agreement in advance, it was scheduled to go into effect a minute after midnight on Saturday. This speedy implementation was done to prevent a sudden influx of people trying to claim refugee status.
To make sure that travel between our two countries is fair and runs smoothly, Canada said it would expand the Safe Third Country Agreement so that it applies at authorized ports of entry and all along the land border, including on internal waterways.
The Western Hemisphere's 15,000 migrants will be permitted to apply "on a humanitarian basis from Canada over the year, with a path to economic opportunities to address forced displacement, as an alternative to irregular migration," according to the agreement.
About eight people in two families, one from Haiti and the other from Afghanistan, were among the last migrants to pass through, and they arrived at the American end of Roxham Road shortly after dawn on Friday. Both claimed to have traveled around to get there.

A loophole in a 2002 agreement between the United States and Canada.
The 28-year-old Gerson Solay carried Bianca to the border. He said he needed more papers to continue living in the U.S.
Before he was hauled into prison for processing, he said, "That is why Canada is my last destination.
The agreement occurs as the U.S. Border Patrol reacts to a sharp rise in unauthorized southbound crossings along the open Canadian border. Nearly all occur at the section of the border closest to Toronto and Montreal, Canada's two largest cities, in northern New York and Vermont.
It's unknown how Roxham Road became a popular route, but it can be reached in a short taxi ride from the point where Interstate 87 approaches the Canadian border, and for migrants traveling south, it's a short trip to New York City.
Even though the number is still small compared to the U.S.-Mexico border, the Border Patrol has added more people to the area and started letting some migrants into Vermont with a date to meet with immigration officials.
Since early 2017, Canadian officials have needed help managing this. Many migrants traveling northward claimed they left because they believed President Donald Trump's immigration policies would be unfriendly to their stay in the country. Since the Biden administration took office, the process has continued.
These immigrants have taken advantage of a loophole in a 2002 agreement between the United States and Canada, which states that asylum applicants must do so in the nation they first enter. Those who cross into Canada legally are sent back to the United States and instructed to apply there. However, persons who enter Canada outside of a port of entry can stay and ask for protection.

Southbound migrants are currently putting a burden on American border personnel.
U.S. Border Patrol authorities apprehended 628 illegal immigrants from Canada in February, which is more than five times as many as at the same time last year. Even though those figures pale compared to the number of migrants arriving from Mexico, where more than 220,000 were apprehended in just December, there has been a significant improvement in percentage terms.
Agents in the Swanton Sector of the Border Patrol, which includes parts of upstate New York, Vermont, and New Hampshire, stopped migrants 418 times in February, an increase of more than ten times over the same month last year. Mexican citizens, who can fly to Canada from Mexico without a visa, make up around half of those coming from Canada.
The police chief of St. Johnsbury, Vermont, which has a population of 6,000 and is about an hour south of the border, informed state authorities that the Border Patrol had unexpectedly dropped off a vanload of immigrants at the town's welcome center. The same event has occurred multiple times in the previous few weeks.
The migrants who were let off in St. Johnsbury, according to a statement from U.S. Customs and Border Protection, had been detained along the border after entering the country illegally. They were given the notice to appear for further immigration proceedings.
Because St. Johnsbury has a bus terminal where migrants can board a bus to a bigger city, they were left there.
According to the statement, "in such cases, USBP collaborates with local communities to ensure the safety of all parties—both community members and migrants—as well as the stability in the community's resources."

They claimed to have been in Canada for two months but did not discuss what had led them to continue traveling.
But according to local officials, they needed to be given more time to plan. State officials are currently setting up a mechanism to offer any services that migrants might need.
A Haitian couple and their three children—two boys, ages 17 and 9, and a girl, 15—were dropped off at the welcome center on Thursday. The family, who wanted to remain anonymous, desired to board a bus for Miami.
They claimed to have been in Canada for two months but did not discuss what had led them to continue traveling.
They missed the bus on Thursday that would have let them connect to one in Boston from which they could board another bus to Miami. A group of neighborhood volunteers spent the day providing food, helping them locate lodging for the night, and setting up transportation for them to catch the bus on Friday.
St. Johnsbury wants to assist these migrants, but not immediately, according to police chief Tim Page.
To know what to do when these families arrive, he stated, "We need to write something down." "This will all go a little smoother when we have a system set up," someone said.
SOURCE – (AP)
North Korea Fires Cruise Missiles As Allies Stage Drills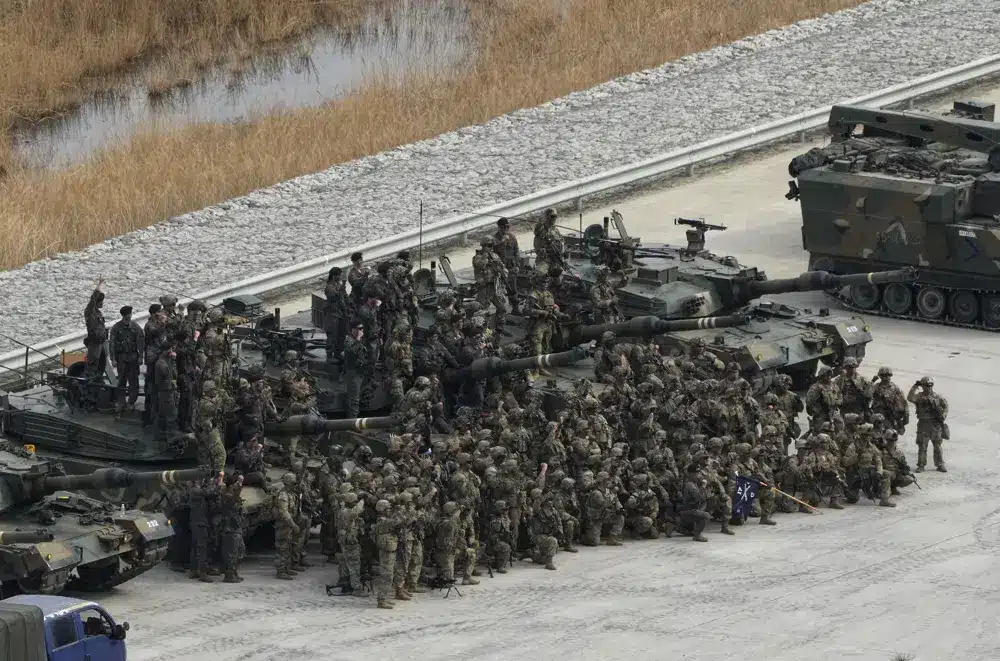 SEOUL, South Korea Three days after carrying out what it described as a mock nuclear strike on South Korea to protest its joint military exercises with the United States, North Korea launched cruise missiles toward the sea on Wednesday, according to the South Korean military.
As a response to the constant military drills between South Korea and the US, which North Korea sees as a practice invasion, it has stepped up its efforts to test weapons. Analysts say that Kim Jong Un, the leader of North Korea, plans to build up his army to get more concessions from the rest of the world and to show that he is a strong leader despite the country's economic problems.
On Thursday, the 11-day South Korea-US drills are scheduled to close. The United States plans to send an aircraft carrier for another round of joint maneuvers with South Korea in the upcoming days. Thus North Korea is expected to resume its nuclear testing.
According to the Joint Chiefs of Staff of South Korea, the eastern coastal town of Hamhung in the North was the source of "several" cruise missile launches. It stated that South Korean and American intelligence agencies were analyzing further information and that the missiles had been fired into the waters off the east coast of the North.
The launches are the fourth since the U.S. and South Korean forces started large-scale military rehearsals early last week, which involve field exercises and computer simulations. They are the North's sixth round of missile testing this month. The amount of field training is the most significant since 2018.

The U.S. and South Korean forces started large-scale military rehearsals.
According to the Joint Chiefs of Staff, the South Korean military will maintain a high level of preparedness and successfully finish the remaining exercises with the United States.
Numerous U.N. Security Council resolutions forbid testing ballistic missile systems, which North Korea has a sizable stockpile of. North Korea has been subject to eleven rounds of U.N. sanctions since 2006 due to the country's earlier nuclear and ballistic missile tests.
The U.N. council does not forbid North Korea from testing cruise missiles. However, because they are made to fly at a lower height to prevent radar detection, analysts contend that they still pose a severe threat to their neighbors. According to experts, the primary objective of North Korean cruise missiles in the event of a conflict is to hit American aircraft carriers or other sizable enemy ships.
Some of North Korea's cruise and ballistic missiles have been referred to be "strategic" weapons, implying that it intends to equip them with nuclear warheads. Experts from other countries disagree on whether the North has progressed in acquiring operational nuclear weapons.
North Korea's state media later confirmed the launches on Wednesday. However, it also contained a statement from senior Foreign Ministry official Jo Chol Su objecting to what it described as recent American diplomatic efforts at the U.N. Security Council to press for the disarmament of the North.
Cho stated that any attempt from the outside to make North Korea give up its nuclear weapons would be seen as "a declaration of war." By its escalating nuclear strategy, he claimed North Korea would respond to such an endeavor harshly.

North Korea tested two cruise missiles from a submarine on March 12.
North Korea has increased its provocative run in military demonstrations in 2023, launching over 20 missiles in 10 different events, following more than 70 missile tests last year, the most for a year. This year saw the testing of intercontinental and short-range nuclear-capable ballistic missiles able to hit the continental United States.
North Korea tested two cruise missiles from a submarine on March 12, the day before the South Korea-US drills started. North Korea tested four long-range cruise missiles last month, claiming they could strike targets 1,240 miles and 2,000 km away.
Kim oversaw the test launch of a short-range ballistic missile on Sunday from what appeared to be an underground silo. According to state media, a mock nuclear attack on unidentified South Korean locations was intended to issue a "stronger warning" to the U.S. and South Korea regarding their drills.
According to the North's media, the missile's simulated nuclear warhead exploded 800 meters (2,600 feet) above the water, which some experts believe was done to maximize damage.

North Korea probably intended to threaten South Korea and the United States.
North Korea had previously claimed to have carried out simulated nuclear attacks on its competitors, but this was the first time it had publicly disclosed such an altitude for nuclear weapon detonation.
By revealing such information, North Korea probably intended to threaten South Korea and the United States. Kim informed state media that the Hwasong-17 ICBM, the nation's longest-range missile, was launched to "strike fear into the enemies" following a test last week.
Kim's nuclear arsenal is developing, so the North is frequently testing. Last year, North Korea passed legislation allowing nuclear weapons to be used as a first resort.
Joint military drills between South Korea and the U.S. have increased in response.
An "unprecedented"-sized live-fire drill between South Korea and the U.S. is scheduled to take place in June, according to a statement from Seoul's Defense Ministry earlier on Wednesday.
South Korean and American forces conducted live-fire training on Wednesday at a location close to the land border with North Korea as part of ongoing joint exercises. The 2nd Infantry Division's deputy commanding officer, Col. Brandon Anderson, emphasized that the drills were defensive.
We're going to keep doing it, he declared. We anticipate doing it well in a conflict situation.
SOURCE – (AP)