1st Small Modular Nuclear Reactor Certified For Use In US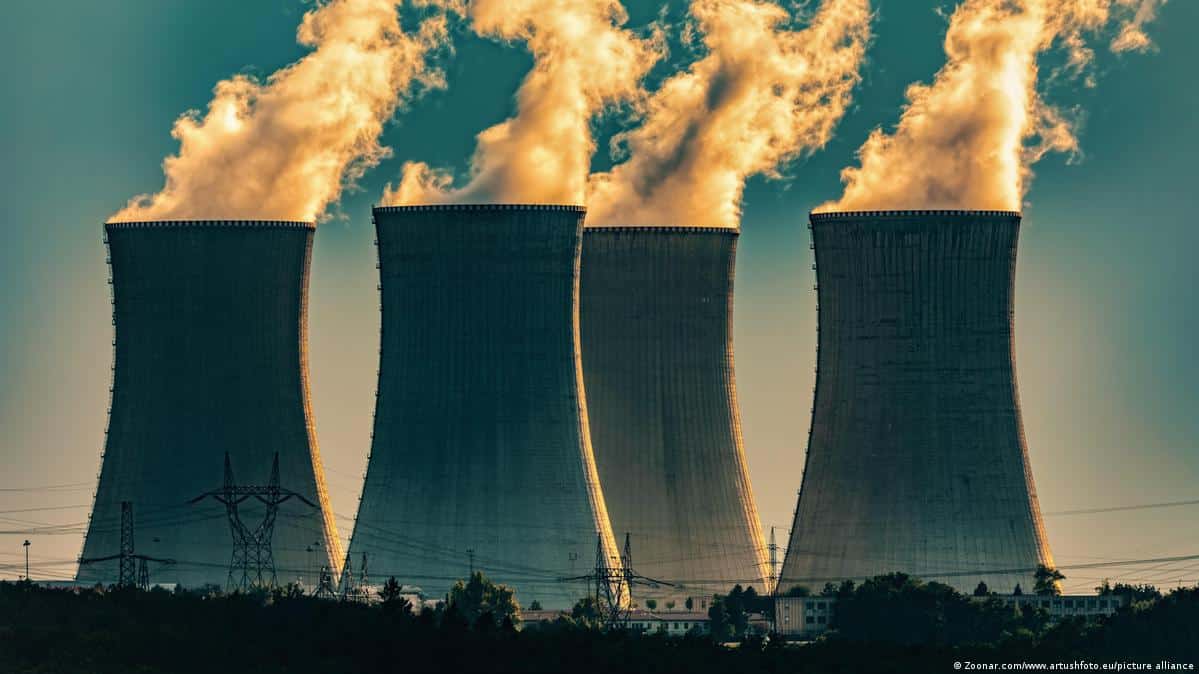 The design for the first small modular nuclear reactor in the United States has been approved by the Nuclear Regulatory Commission.
The rule that certifies the design was published in the Federal Register on Thursday. Companies that want to build and run a nuclear power plant can choose NuScale Power's design for a 50-megawatt advanced light-water small modular nuclear reactor and apply for a license from the NRC.
NRC spokesperson Scott Burnell said Friday that the design cannot be legally challenged during the licensing process when someone wants to build and run a nuclear power plant. This is because it is the final decision on whether or not the design can be used. The rule goes into effect in late February.
The US Energy Department says that the newly approved design "equips the nation with a new clean power source to help drive down" greenhouse gas emissions.
It is the seventh nuclear reactor design approved in the United States. The remainder is for conventional, large, light-water reactors.

This Is A Big Step Towards Clean Energy
Diane Hughes, vice president of marketing and communications at NuScale, says that the design certification is a big step toward a future with clean energy and makes the company's VOYGR power plant a solution that customers can use soon. Hughes also said that the first application package for the design of a small reactor had more than 2 million pages of supporting materials. the first small modular reactor design application package included over 2 million pages of supporting materials.
However, David Schlissel of the Institute for Energy Economics and Financial Analysis in Ohio expressed reservations about the costs. Schlissel, who has studied the history of the nuclear power industry and the NuScale project's finances, believes they will continue to rise, potentially limiting the number of NuScale reactors built. He believes they need to be more price competitive with renewables and battery storage.
Hughes stated that energy projects ranging from wind and solar to hydrogen and nuclear had seen cost increases due to changing financial market dynamics, interest rate hikes, and inflationary pressures on the sector's supply chain not seen in decades. She said that NuScale's VOYGR power plant is still a cost-effective source of reliable, affordable, and carbon-free energy.

Nuclear Is A way To Distance itself From Coal, Oil And Natual Gas
Nuclear Power is emerging as an answer for many as states and countries transition away from coal, oil, and natural gas to reduce greenhouse gas emissions and avoid the worst effects of global warming.
Around 40 serious concepts for the next generation of advanced nuclear reactors are being developed globally. China was the first to connect a next-generation reactor to its grid, producing approximately 200 megawatts of Power. In 2021, a high-temperature, gas-cooled reactor went into operation.
Since 2014, the US Energy Department has contributed more than $600 million to the design, and siting of NuScale's VOYGR small modular reactor power plant. At the Idaho National Laboratory, the department collaborates with Utah Associated Municipal Power Systems to demonstrate a six-module NuScale VOYGR plant. The first module should be operational by 2029.
NuScale has signed 19 agreements in the United States and worldwide to deploy its small reactor technology. According to Assistant Secretary for Nuclear Energy Kathryn Huff, small modular reactors are no longer an abstract concept.
NuScale has also applied to the NRC for approval of a larger design, with a capacity of 77 megawatts per module, and the agency is checking the application for completeness before beginning a full review, according to Burnell.
SOURCE – (AP)
Agencies investigate averted plane crash at New York airport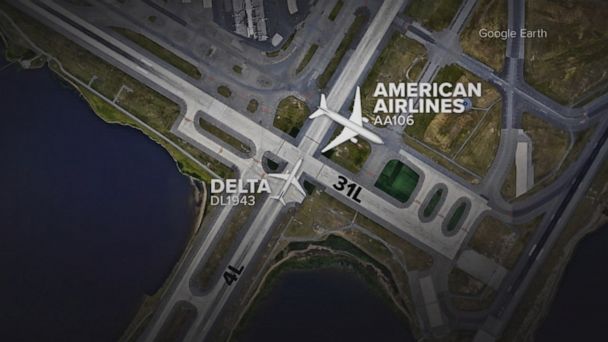 NEW YORK – Officials are looking into a close encounter at a New York airport Friday night between a plane crossing the runway and another preparing to take off.
″(Expletive)! Cancel takeoff clearance, Delta 1943! Delta 1943, please cancel your takeoff clearance!" An air traffic controller said in an audio recording of air traffic control talks that he noticed the second plane, operated by American Airlines, crossing in front of him. LiveATC, a website that monitors and uploads aircraft communications, made the recording.
The outgoing Delta Air Lines Boeing 737 came to a safe stop on the John F. Kennedy International Airport runway while the other passed in front around 8:45 p.m., according to the Federal Aviation Administration.
Passenger Brian Healy on the Delta flight initially thought the unexpected stop was due to a mechanical issue.
"There was this sudden movement of the plane, and everyone was propelled forward from the waist," he remembered. "When the brakes were used, there was an audible reaction, almost like a gasp. Then there was complete silence for a few seconds."

Could Happen To Any Plane
Healy, who was on his way to the Dominican Republic with his husband for a winter vacation, said it wasn't until the next day that he realized the enormity of what could have happened on that runway.
"The pilot decided to only provide information on a need-to-know basis, and that was the appropriate decision," he said.
According to John Cox, a retired pilot and professor of aviation safety at the University of Southern California, the controller "made a good decision to reject the takeoff."
He stated that the rejected takeoff safety technique, in which pilots stop the aircraft and cancel the takeoff, is one that they are "very, very familiar with."

Pilots Use Simulators
"Almost every time they get to the simulator, pilots rehearse refused takeoff," he said.
According to the FAA, the Delta plane stopped around 1,000 feet (0.3 kilometers) from where the American Airlines plane had crossed from an adjacent taxiway.
According to a Delta spokeswoman, the plane returned to the gate, where the 145 passengers deplaned and were given overnight lodgings. The aircraft to Santa Domingo Airport in the Dominican Republic on Saturday morning took off.
The Federal Aviation Administration announced on Saturday that it would conduct an investigation.

NTS Is Investigating
The National Transportation Safety Board also stated that it was investigating the incident.
"They'll go back and listen to every transmission between the American jet plane and air traffic control to discover who got it wrong," Cox added.
"Delta will work with aviation officials and help them do a full review of flight 1943 on January 13 about a successful aborted takeoff procedure at New York-JFK," a Delta representative said. "We sincerely apologize to our customers for the inconvenience and delay in their trips."
American Airlines declined to comment on the incident, directing any inquiries to the FAA.
SOURCE – (AP)
Car-Tech Trends From CES 2023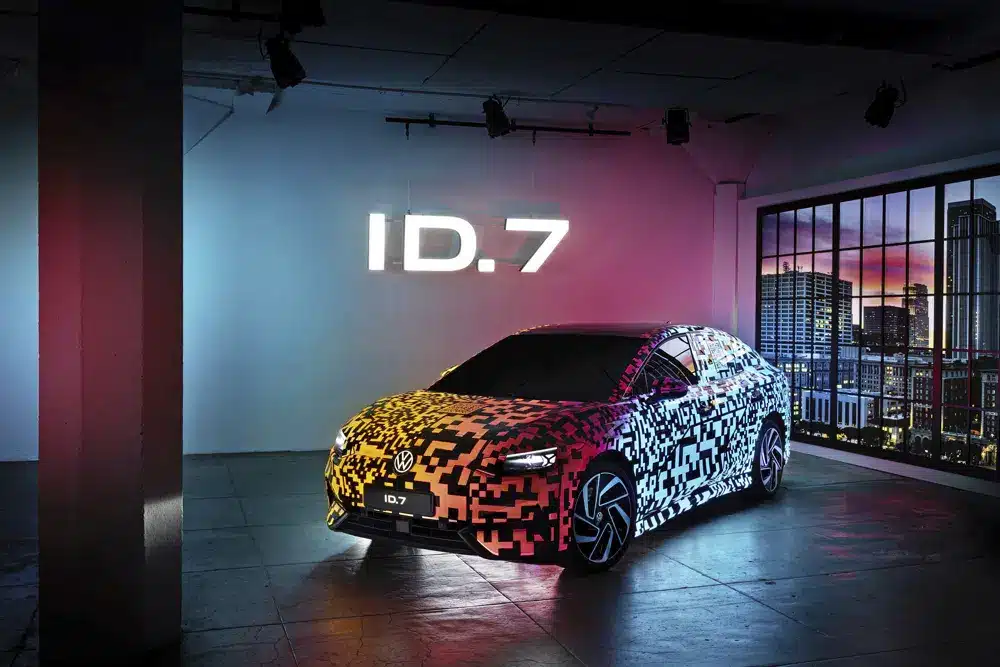 The CES show in Las Vegas, which used to be called the Consumer Electronics Show, usually has cars and technology that are more advanced than what you might see at a regular auto show. This year, Edmunds went and reported on the most significant automobiles as well as what new technology car buyers may see in the coming years.

THE TALKING CAR FROM BMW
BMW had one of the more innovative concepts at CES. The I Vision Dee is a talking electric car with artificial intelligence that "will go well beyond the degree of voice control and driver assistance systems we are familiar with today," according to BMW.
"Dee" is an acronym that stands for Digital Emotional Experience. One important feature is a high-tech head-up display that can project virtual reality onto the windshield and show driving information on the whole windshield. BMW claims that the AI can become excited when it sees you and convey emotions through screens on the front grille.
As if that wasn't enough, the I-Vison Dee has 240 e-ink panels, including the wheels, that allow it to change colors at will. You could drive a purple car one day and then switch to a checkerboard pattern the next.
These may appear to be far-fetched characteristics, but BMW claims they are real items available in 2025 and beyond.

HONDA AND SONY ARE OBSESSED WITH FEELING
With their new joint venture brand, Afeela, these two well-known businesses hope to thrill vehicle buyers. They displayed their otherwise nameless prototype electric midsize vehicle at CES. They didn't say much about the sedan's range or power, but they did say it would have 45 cameras and sensors for automated driving. Afeela also promises "best-in-class entertainment," A small screen on the grille will show information to both people walking by and the owner of the car.
Honda hasn't decided yet how Afeela will affect its other upcoming electric cars, but preorders will start in the first half of 2025 and deliveries will start in the spring of 2026.

THE ELECTRIC REVOLUTION OF RAM
The Ram Revolution idea is a sneak peek at what the brand's first electrified pickup might look like. Some of the most important features are third-row jump seats, a steering wheel that can be pulled back, a glass roof that can be tinted in different ways, and an 18-foot pass-through that lets large items be moved from the bed to the front trunk.
Stellantis, Ram's parent firm, did not respond to questions about the Revolution's range or power. Some of the Revolution's high-tech features may not see production because this was a proof-of-concept prototype, but we'll know more when the production model is presented later this year. The Revolution is scheduled to go on sale in 2024.

SEDANS GET A DOUBLE DOWN ON VOLKSWAGEN
Volkswagen came back to CES after six years away to show off its first electric sedan, the ID.7. The ID.7 will be large; its 116.9-inch wheelbase is comparable to that of the Tesla Model S. The ID.7 has a range of roughly 435 miles, according to Volkswagen, but that is based on the European testing cycle, so that the figure will be different in the United States.
The ID.7 comes equipped with a 15-inch touchscreen, digitally controlled air vents, and an augmented reality head-up display. VW plans to reveal the final production model in the second quarter of 2023.
VOLVO FOLLOWS A HIGH-DEFINITION MAP
The Volvo EX90 is a seven-seat electric SUV described as a "very advanced computer on wheels" by the firm. According to Volvo, the EX90 will have a range of approximately 300 miles and an electric engine capable of delivering up to 496 horsepower. On the other hand, Volvo emphasized the EX90′s Google HD map integration at CES.
HD maps provide additional detail about road landmarks and other features to improve the vehicle's awareness of the road. When combined with the EX90′s suite of cameras, radars, and sensors, the more comprehensive maps allow the SUV to have a more accurate sense of its position on the road. Volvo says that the EX90 has all the technology you need to drive with your eyes and hands closed. It won't be available at first, but Volvo says it will permit it once it can ensure its safety.
Customers can begin configuring their EX90s this fall, but delivery will not begin until early 2024.
EDMUNDS SAYS: We're wary of some of the claims made about autonomous driving because it's still a difficult nut to crack, but we're enthused about high-tech vehicles and color-changing body panels that will be available shortly.
SOURCE – (AP)
Russia will launch new capsule to return space station crew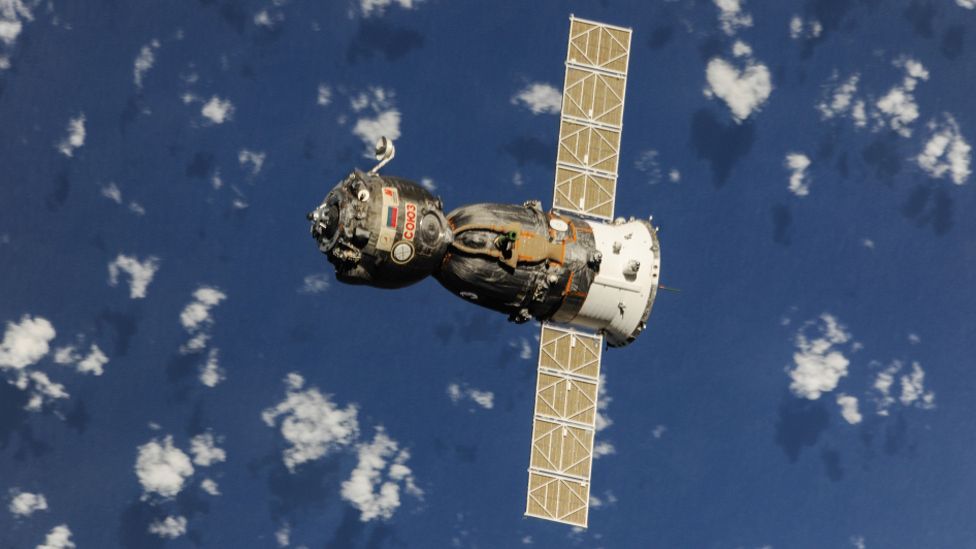 MOSCOW, Russia — On Wednesday, officials confirmed that Russia would launch a new capsule next month to bring three space station crew members back home. Their original flight home was damaged so they couldn't get home in the original capsule.
NASA and Russia space officials told reporters that the two Russians and one American would stay at the International Space Station for many months longer due to the capsule swap, perhaps extending their mission to nearly a year.
The cosmonauts Sergey Prokopyev, Dmitri Petelin, and astronaut Frank Rubio were scheduled to return to Earth in March aboard the same Soyuz capsule that launched them in September. However, on December 14, a tiny meteoroid struck the capsule, causing a small breach in the outside radiator and sending coolant into space.
According to Sergei Krikalev, the Russian Space Agency's head of human spaceflight, it would be too difficult for the crew to use that capsule to return to Earth unless there was an emergency at the space station.

Officials Say Capsule Will Land Safely
Even though Russian experts think the capsule will survive reentry and land safely, retired cosmonaut Krikalev says that heat from a computer and other electronics could raise the temperature to the low 40s Celsius (nearly 100 degrees Fahrenheit).
The Soyuz capsule will be launched from Kazakhstan on February 20, a month ahead of schedule. The capsule will fly in automated mode with no one on board, Russian Space Agency chief Yuri Borisov confirmed earlier in the day. The initial plan was to launch the Soyuz in March, with two Russians and one American replacing the three already on board. This next crew will now have to wait until late summer or fall for another capsule to be ready for them to fly.

Damaged Capsule Will Return
Russia will eventually bring back the damaged capsule, which will only include scientific materials.
NASA participated in all negotiations and approved the plan.
"Right now, the crew on board the space station is safe," NASA's space station program manager Joel Montalbano stated. "There is no pressing need for the workers to return home today."
According to Montalbano and Krikalev, backup measures are in the works in case an emergency compels the seven space station residents to escape before the new Soyuz can be launched, such as a fire or decompression. NASA is considering adding more people to the SpaceX capsule currently parked at the station.
Neither Krikalev nor Montalbano could think of a time when they had to launch a replacement spacecraft quickly.
Borisov stated that a micrometeoroid caused the leak; the resulting hole was about one millimeter in diameter or one-tenth of an inch.

Ice Cream Rewards
Montalbano stated that the three crew members were unfazed by the news.
He told reporters, "I may have to locate some more ice cream to reward them" for future cargo delivery.
In addition to Prokopyev, Petelin, and Rubio, NASA astronauts Nicole Mann and Josh Cassada, Russian Anna Kikina, and Japanese Koichi Wakata live on the space station. Last October, the four boarded a SpaceX capsule.
SOURCE – (AP)