YouTube CEO Steps Down in 2023, Severing Longtime Ties To Google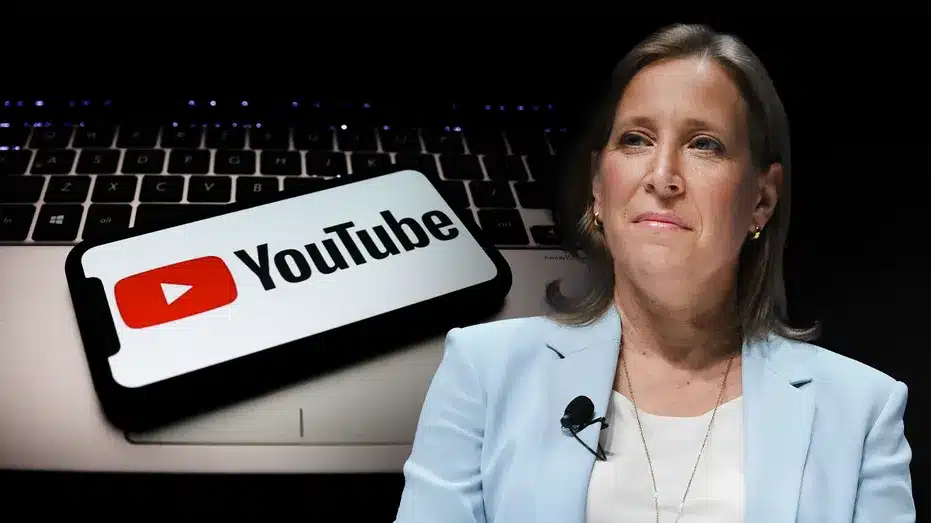 Susan Wojcicki is stepping down as CEO of YouTube after nine years in charge of the video site that has changed entertainment, culture, and politics. Wojcicki has worked for Google for a long time and was a big part of how the company started.
Wojcicki, 54, stated in an email to YouTube employees that were made public on Thursday that she is leaving to "start a new chapter focused on my family, health, and personal projects I'm passionate about." She didn't go into detail about her plans.
Neal Mohan, who has worked closely with Wojcicki for years, will take over as CEO of YouTube.
Wojcicki will be remembered as Google's first landlord, despite becoming one of the most respected female executives in the male-dominated tech industry.

Youtube And Google Have Had A close Partnership For Years.
Soon after Larry Page and Sergey Brin turned their search engine into a business in 1998, Wojcicki rented the garage of her Menlo Park, California, home to them for $1,700 per month.
Page and Brin, 25 at the time, spent five months refining their search engine in Wojcicki's garage before moving Google into a more formal office and later convincing their former landlord to work for them.
"It would be one of the best decisions of my life," Wojcicki wrote in her departure announcement.
Google purchased Wojcicki's house in 2006 to memorialize the origins of a company now valued at $1.2 trillion. Brin married Wojcicki's sister, Anne, in 2007 and became her brother-in-law at Google. Brin and his wife, Anne Wojcicki, divorced in 2015.
Wojcicki's departure comes at a hard time for YouTube, which Google bought for $1.65 billion in 2006 from a strange video site that was getting a lot of complaints about copyright violations. The all-stock transaction was valued at $1.76 billion when it closed.
Although Google was chastised initially for paying so much for a video service with an uncertain future, it was a steal. In addition to becoming a cultural phenomenon with billions of viewers, YouTube has become a financial success, with ad revenue totaling $29 billion last year. That was up from $8 billion in annual ad revenue in 2017, when Google's corporate parent, Alphabet Inc., began disclosing YouTube's financial revenue.

Youtube Ad Revenue Has Been Falling For Months
However, YouTube's ad revenue fell 5% year on year in the final six months of last year, marking the video service's first sustained decline since Alphabet revealed its financial details. Analysts are concerned that the slump will continue this year, which is one of the reasons Alphabet's stock price has dropped 11% since its most recent quarterly report two weeks ago.
Wojcicki is leaving just days before the United States Supreme Court hears oral arguments in a case that threatens YouTube's freewheeling style, which has long been one of its biggest advantages.
The lawsuit stems from the 2015 death of an American woman in Paris during an Islamic State attack, which prompted the victim's family to file a lawsuit alleging that YouTube's algorithms aided the terror group's recruitment. Experts say that if the court rules that tech companies can be held liable for content posted on their websites, the consequences could destroy YouTube and shake up the entire internet.
This is because, under US law, internet service providers are generally immune from liability for the content that users post on their networks. Section 230 of the 1996 Communications Decency Act, part of a larger telecom law, provides a legal "safe harbor" for internet companies, which YouTube co-founders Chad Hurley and Steve Chen saw as an opportunity to launch a video site to "broadcast yourself."
SOURCE – (AP)
Lyft To Pick Up New CEO Amid Deepening Post-Pandemic Losses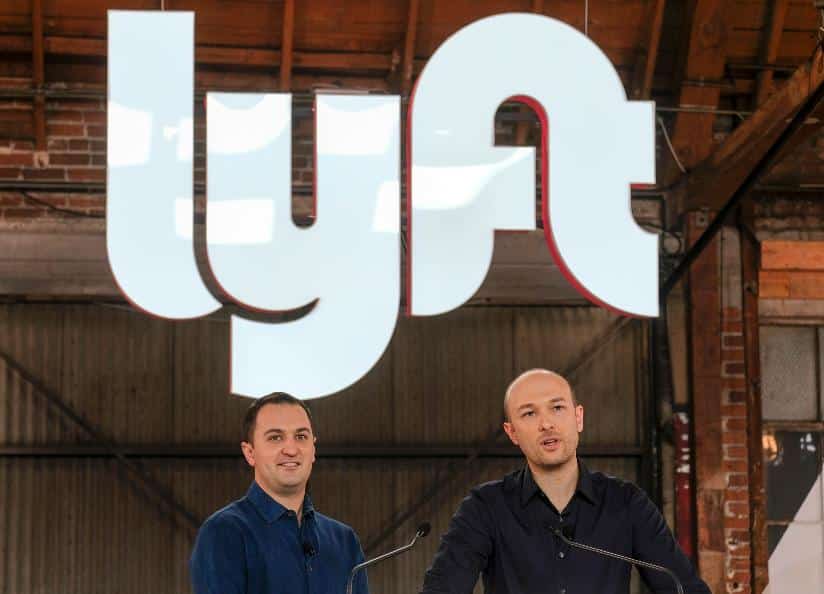 Logan Green and John Zimmer, co-founders of Lyft, are stepping down to make room for a former Amazon executive as the ride-hailing service battles to recover from the pandemic while long-time rival Uber has been regaining pace.
According to the revised order released Monday, Green will stand down as Lyft's CEO on April 17, and Zimmer will step down as the San Francisco company's president at the end of June.
Green will be succeeded as CEO by David Risher, who helped turn Amazon into an e-commerce behemoth. Green will remain Lyft's non-executive chairman, while Zimmer will become vice chairman after leaving management.
The reorganization comes roughly a month after Lyft announced a $588 million loss for the final three months of last year, more than doubling from the same period in 2021, and issued a bleak prediction for 2023. This exacerbated Lyft's stock decline, which had dropped its shares below $10, a roughly 80% loss from their price at the end of 2019, only a few months before the announcement of a global epidemic halted demand for ride-hailing services.

The reorganization comes roughly a month after Lyft announced a $588 million loss.
While Uber's ridership has returned to pre-pandemic levels, Lyft has failed to find a means to recover, leading its losses to rise and investors to flee the shares. Uber expanded its operations to include food delivery, a popular choice amid government lockdowns that kept people opening the Uber app.
Wedbush Securities analyst Daniel Ives called Lyft's last six months a "train wreck" that necessitated a change in leadership. He stated that Risher had so much work ahead of him that Lyft would consider selling him. An acquisition would be less expensive than it would have been a few years ago, as Lyft's current market valuation has dropped to $4 billion, down from around $14 billion at the end of 2019.
Risher said in a prepared statement that he was "gobsmacked" when asked about becoming Lyft's CEO and that he is now "prepared to take this business to new levels of success."
Risher was hired as Amazon's 37th employee and proved so valuable to the Seattle company that when he departed, its founder, Jeff Bezos, issued a thank you statement thanking Risher for helping to develop a company that "is all about working hard, having fun, and making history."
With consumers reducing their e-commerce purchases due to the epidemic, Amazon has announced 27,000 layoffs since late last year.
Risker founded Worldreader, a San Francisco organization that teaches young children to read.
Uber, also based in San Francisco, experienced a considerably more traumatic leadership transition in 2017 when its co-founder Travis Kalanick was forced out in a high-profile power struggle that was depicted last year in a Showtime TV series. Dara Khosrowshahi, the company's new CEO, has been attempting to transform Uber into the transportation equivalent of Amazon.
SOURCE – (AP)
LGBTQ+ Dating App Grindr Issues Warning To Users In Egypt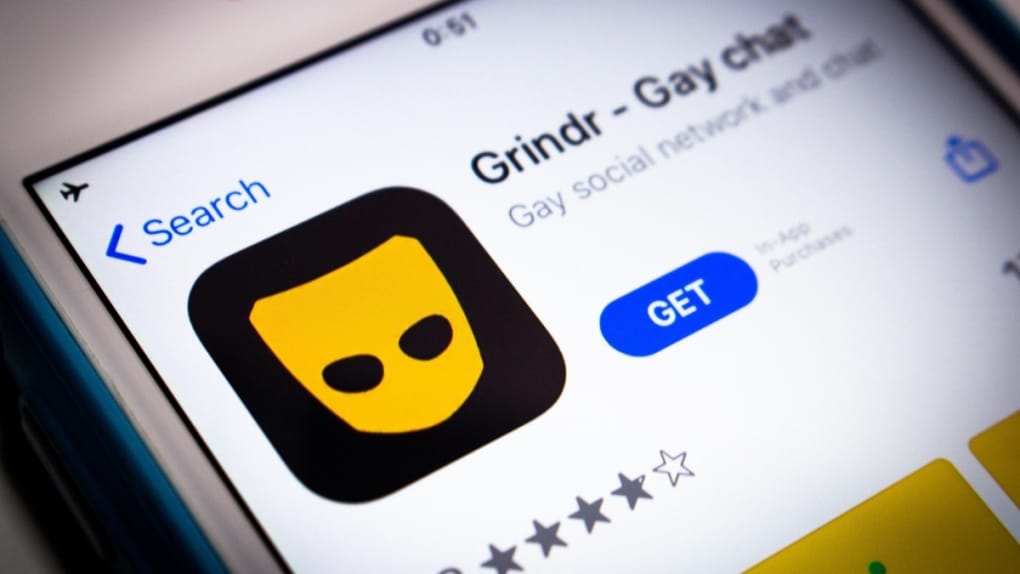 CAIRO, Egypt – A popular gay social networking app told its Egyptian users on Friday that police are targeting LGBTQ+ people by pretending to be part of the community.
When Egyptian users open the app, they will display the following warning in Arabic and English:
"We have received information that Egyptian police are actively arresting gay, bi, and trans people on digital platforms." They use fake accounts and have even taken over the accounts of real people in the community who had been arrested and had their phones taken away. Please use extreme vigilance both online and offline, including with accounts that were credible in the past."
Although homosexuality is not officially illegal in Egypt, members of the LGBTQ+ community are routinely prosecuted for 'debauchery' or 'violating public morality.' It detained seven people in 2017 for waving a rainbow flag at a rock festival. Arrests of homosexuals and non-conforming individuals continue to be widespread.
An Egyptian government media officer did not immediately respond to a request for comment on Grindr's new measure.
The warning comes after rights groups and the media reported that authorities in the region are aggressively using digital platforms to target the LGBTQ+ community.

Authorities in the region are aggressively using digital platforms to target the LGBTQ+ community.
Human Rights Watch published a report in February detailing dozens of examples of security forces extorting, harassing, publically exposing, and detaining LGBTQ+ people in Egypt, Jordan, Lebanon, Iraq, and Tunisia based on their behavior on Facebook and Instagram, as well as the dating app Grindr. The journal also questioned big technology corporations for failing to invest adequately in Arabic language content filtering and protection.
"Grindr is working with groups on the ground in Egypt to ensure our users have up-to-date information on how to stay safe, and we are pushing international organizations and governments to demand justice and safety for the Egyptian LGBTQ community," Grindr spokesperson Patrick Lenihan said in response to a comment request on Friday.
Grindr, a popular gay, bisexual, transgender, and queer dating app in California, has been chastised in the United States and penalized in Norway for sharing personal data with third parties that might identify users.
The company's website's privacy policy details how it uses and strives to protect user data. It says its goal is "to give you as much control over the Personal Information that you share within the Grindr Properties as possible."
SOURCE – (AP)
Dodge Unveils Last Super-Fast Gasoline Muscle Car Of 2023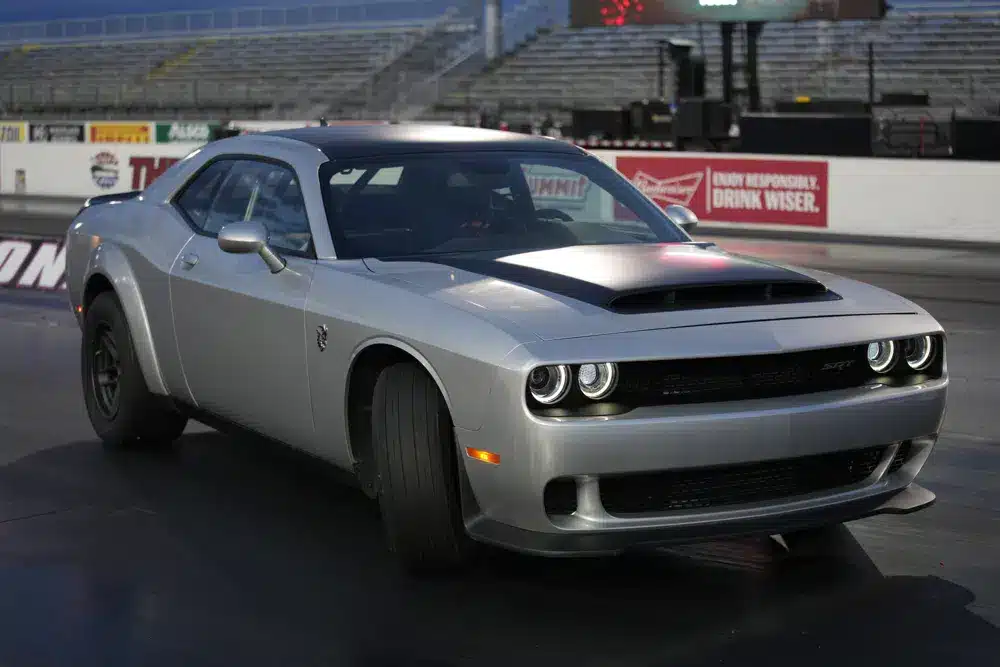 DETROIT — Dodge's final gas-powered muscle car won't depart without thunderous rumbles and exhilarating speeds.
According to the carmaker, the 2023 Challenger SRT Demon 170 will have a 6.2-liter supercharged V-8 engine that produces 1,025 horsepower, making it the fastest production vehicle ever built.
Stellantis, a company created in 2021 by the union of Fiat Chrysler and PSA Peugeot of France, claims it can accelerate from 0 to 60 mph (97 km/h) in a terrifying 1.66 seconds, outpacing even Tesla and Lucid's electric supercars.
The last of the rumbling automobiles, which for decades were a staple of American culture on Saturday night excursions across the nation, is what the performance brand from Stellantis refers to.
By the end of this year, Stellantis will no longer produce gas-powered versions of the Dodge Challenger, Charger, and Chrysler 300 large sedan due to tighter government fuel-economy standards and a quickening transition to electric vehicles in the fight against climate change.
Beginning the next year, the Canadian factory that produces all three vehicles will be retooled to produce electric versions of larger vehicles. The future of all three cars has yet to be confirmed by Stellantis, but the company did display a Charger Daytona SRT electric concept muscle car back in August.
Although he will miss the classic muscle, Tim Kuniskis, CEO of the Dodge brand and the unofficial spokesperson for America's gas-powered rubber burners, expressed excitement about creating electric performance vehicles.
It's the end of an era, he declared on Monday. "Electric items are really quick. One of the essential components of a muscle automobile is rapid acceleration. I, therefore, automatically possess authority. Now I must find out how to include all the other aspects of the thrilling driving experience.

The new Dodge Challenger Demon also generates 945 pound-feet of torque or rotational force.
Since the summer of last year, Dodge has released potent "Last Call" special editions of its gas-powered muscle vehicles, culminating with a display of the Challenger Demon 170 on the drag strip at the Las Vegas Motor Speedway on Monday night.
The new Dodge Challenger Demon also generates 945 pound-feet of torque or rotational force; this power required the firm to fortify the differential and rear drive shaft using aerospace-grade metals. The Challenger Demon is a descendant of a vehicle that went on sale in 1969.
Stellantis claims that the automobile will be the first mass-produced vehicle to complete a quarter-mile (0.40 km) in less than nine seconds, precisely in 8.91. It reaches a speed of a little over 151 mph to do. (243 kilometers per hour). How much ethanol is included in the fuel affects horsepower and speed.
Even though it barely gets 13 cities and 21 highway miles per gallon, it's unlikely that anyone buying one will give a damn even while the world contends with climate change.
Although there are only a few cars, according to Kuniskis, the ethanol they burn is cleaner than gasoline. By the time production of the gas-powered models concludes on December 31st, Dodge will have produced 2 million muscle vehicles, he claimed. He claimed that Dodge's supporters merited a celebration.
After all these years, "we owed it to them as much as we did to celebrate this end and give them something that produces a lot of pride in the brand that they love," he said.
Even though the Dodge Demon 170 comes with large racing tires, it is street-legal. The business provides a set of smaller, more street-friendly wheels and tires to make it a daily vehicle.

It's really simple to identify which cars people want to collect if you look at some of the cars.
The car's only standard features, at an absurd price of $96,666, are the driver's seat and a simple radio. A/C is present, though. Back and front passenger seats can be added for $1 each. Additionally available are leather, a sunroof, and a superior audio system.
Only 3,300 of them will be produced by Stellantis, and Kuniskis is still determining if they will reach that goal due to potential part shortages and a constrained production schedule.
According to Kuniskis, if prior limited-edition versions are any indication, the Demon 170 should quickly become a classic collector's car.
It's really simple to identify which cars people want to collect if you look at some of the cars we've had in the past, he added. "Often, it's the lesser (sales) volume, extreme examples—whether they're extreme in performance or excessive in appearance. This one does have both.
SOURCE – (AP)