Boeing Bids Farewell To An Icon, Delivers Last 747 Jumbo Jet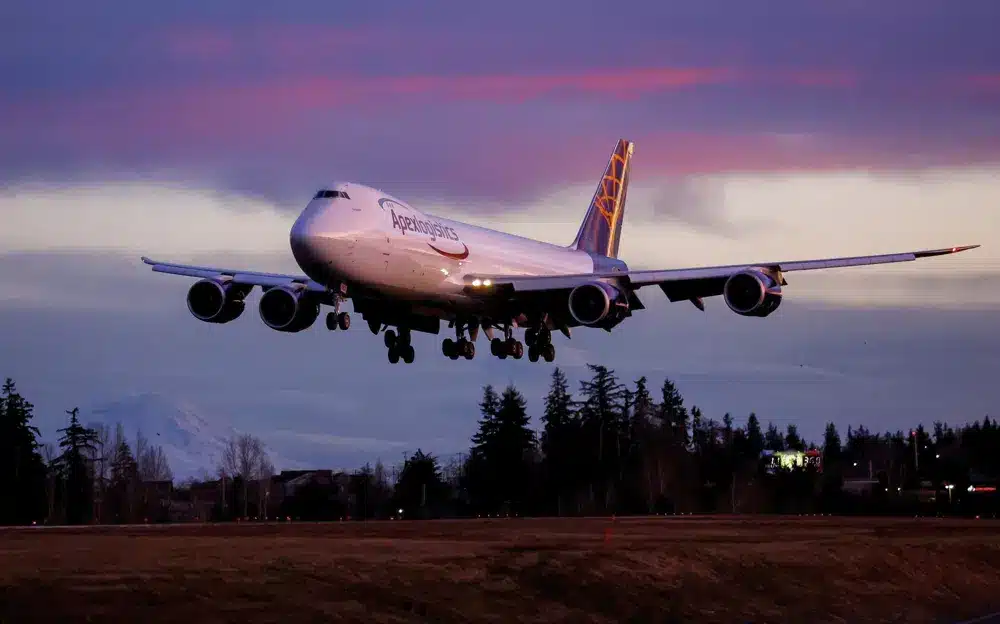 SEATTLE, Wash. — On Tuesday, Boeing said goodbye to an icon by delivering its final 747 jumbo jets in front of thousands of workers who helped build the planes over the past 55 years.
The giant yet graceful 747 has served as a cargo plane, a commercial aircraft capable of carrying nearly 500 passengers, a transport for NASA's space shuttles, and the Air Force One presidential aircraft since its first flight in 1969. It transformed travel by connecting previously unconnected international cities and democratizing passenger flight.
However, over the last 15 years, Boeing and its European rival Airbus have introduced more profitable and fuel-efficient widebody planes with only two engines to maintain, as opposed to the 747′s four. The final plane is the 1,574th built by Boeing in Washington state's Puget Sound region.
Thousands of workers joined Boeing and other industry executives from around the world — as well as actor and pilot John Travolta, who has flown 747s — Tuesday for a ceremony Boeing marking the delivery of the last 747 to cargo carrier Atlas Air at the company's massive factory north of Seattle.
"If you love this business, you've been dreading this moment," said Richard Aboulafia, a longtime aviation analyst. "Nobody wants a four-engine airliner anymore, but that doesn't diminish the aircraft's enormous contribution to the development of the industry or its remarkable legacy."

More Than 50,000 Boeing Employees Worked On The Contract
After losing a massive military transport contract, the C-5A, Boeing set out to build the 747. The plan was to use the new engines developed for the transport — high-bypass turbofan engines that burned less fuel by passing air around the engine core, allowing for a longer flight range — for a newly imagined civilian aircraft.
More than 50,000 Boeing employees worked for less than 16 months to build the first 747, a Herculean effort that earned them the moniker "The Incredibles." The construction of a massive factory in Everett, north of Seattle, required the construction of the world's largest building by volume. The factory had yet to be finished when the first planes were completed.
Desi Evans, 92, was among those in attendance. He joined Boeing in 1957 at its factory in Renton, south of Seattle, and worked for the company for 38 years before retiring. His boss informed him in 1967 that he would join the 747 programs in Everett the following morning.
"They told me to wear rubber boots, a hard hat, and warm clothing because it's a sea of mud," Evans recalled. "And they were preparing for the factory's construction."

State Of The Art Technology
As a supervisor, he was in charge of figuring out how the passenger cabins would be put together. He also oversaw the crews that worked on sealing and painting the planes.
"It was an incredible time when that very first 747 rolled out," he said as he stood in front of the last plane parked outside the factory. "You felt ecstatic as if you were making history. You're a part of something big, and it's still big even if this is the final installment."
The plane's fuselage measured 225 feet (68.5 meters), and the tail was as tall as a six-story building. The plane's design included a second deck very important extending from the cockpit back over the first third of the plane, giving it a distinctive hump and inspiring a nickname, the Whale. The 747 was dubbed the "Queen of the Skies" in a more romantic sense.
Some airlines converted the second deck into a first-class cocktail lounge, and even the lower deck featured lounges or even a piano bar on occasion. One decommissioned 747, built-in 1976 for Singapore Airlines, has been converted into a 33-room hotel near Stockholm's airport.
"It was the first big carrier, the first widebody, so it set a new standard for airlines to figure out what to do with it and how to fill it," said Guillaume de Syon, an aviation Boeing and mobility expert at Pennsylvania's Albright College. "It became the essence of mass air travel: You couldn't fill it with people paying full price, so you need to lower prices to get people onboard. It contributed to the deregulation of air travel that occurred in the late 1970s."
The first 747 entered service on Pan Am's New York-London route in 1970, and its timing was terrible, according to Aboulafia. It debuted shortly before the 1973 oil crisis, during a recession that saw Boeing's employment fall from 100,800 in 1967 to 38,690 in April 1971. The infamous "Boeing bust" was commemorated by a billboard near Seattle-Tacoma International Airport that read, "Will the last person leaving SEATTLE — Turn out the lights?"

Delta Was The Last To Use 747 For Flights
The 747-400 series, an updated model, arrived in the late 1980s and had much better timing, coinciding with the Asian economic boom of the early 1990s, according to Aboulafia. He remembered flying from Los Angeles to Hong Kong on a Cathay Pacific 747 as a twentysomething backpacker in 1991.
"Even people like me could travel to Asia," Aboulafia explained. "Previously, you had to stop for fuel in Alaska or Hawaii, which was much more expensive. This was a no-brainer — and reasonably priced."
Delta was the last U.S. airline to use the 747 for passenger flights, which ended in 2017, though some international carriers, including Lufthansa, continue to use it.
Carsten Spohr, CEO of Lufthansa, recalled flying in a 747 as a young exchange student and said that when he realized he'd be traveling to the West Coast of the United States for the event on Tuesday, there was only one way to go: first-class in the nose of a Lufthansa 747 from Frankfurt to San Francisco. He assured the audience that Lufthansa would continue to fly the 747 for many years.
"We just adore the airplane," he explained.
Atlas Air ordered four 747-8 freighters early last year, with the final one decorated with an image of Joe Sutter, the engineer who oversaw the original design team for the 747, arriving on Tuesday. Atlas CEO John Dietrich referred to the 747 as the greatest air freighter, owing to its unique ability to load through the nose cone.
SOURCE – (AP)
LGBTQ+ Dating App Grindr Issues Warning To Users In Egypt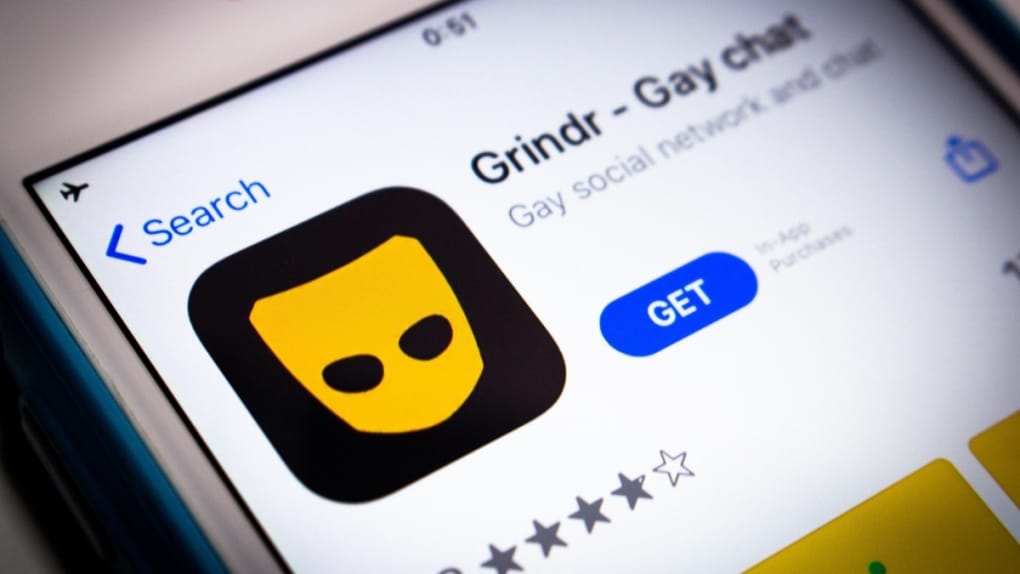 CAIRO, Egypt – A popular gay social networking app told its Egyptian users on Friday that police are targeting LGBTQ+ people by pretending to be part of the community.
When Egyptian users open the app, they will display the following warning in Arabic and English:
"We have received information that Egyptian police are actively arresting gay, bi, and trans people on digital platforms." They use fake accounts and have even taken over the accounts of real people in the community who had been arrested and had their phones taken away. Please use extreme vigilance both online and offline, including with accounts that were credible in the past."
Although homosexuality is not officially illegal in Egypt, members of the LGBTQ+ community are routinely prosecuted for 'debauchery' or 'violating public morality.' It detained seven people in 2017 for waving a rainbow flag at a rock festival. Arrests of homosexuals and non-conforming individuals continue to be widespread.
An Egyptian government media officer did not immediately respond to a request for comment on Grindr's new measure.
The warning comes after rights groups and the media reported that authorities in the region are aggressively using digital platforms to target the LGBTQ+ community.

Authorities in the region are aggressively using digital platforms to target the LGBTQ+ community.
Human Rights Watch published a report in February detailing dozens of examples of security forces extorting, harassing, publically exposing, and detaining LGBTQ+ people in Egypt, Jordan, Lebanon, Iraq, and Tunisia based on their behavior on Facebook and Instagram, as well as the dating app Grindr. The journal also questioned big technology corporations for failing to invest adequately in Arabic language content filtering and protection.
"Grindr is working with groups on the ground in Egypt to ensure our users have up-to-date information on how to stay safe, and we are pushing international organizations and governments to demand justice and safety for the Egyptian LGBTQ community," Grindr spokesperson Patrick Lenihan said in response to a comment request on Friday.
Grindr, a popular gay, bisexual, transgender, and queer dating app in California, has been chastised in the United States and penalized in Norway for sharing personal data with third parties that might identify users.
The company's website's privacy policy details how it uses and strives to protect user data. It says its goal is "to give you as much control over the Personal Information that you share within the Grindr Properties as possible."
SOURCE – (AP)
Dodge Unveils Last Super-Fast Gasoline Muscle Car Of 2023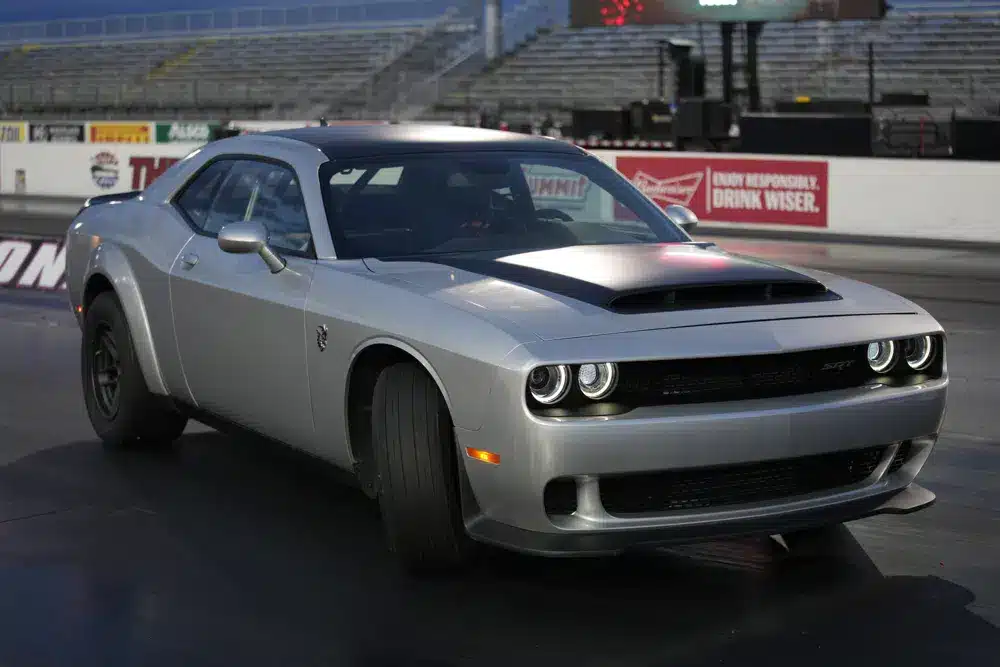 DETROIT — Dodge's final gas-powered muscle car won't depart without thunderous rumbles and exhilarating speeds.
According to the carmaker, the 2023 Challenger SRT Demon 170 will have a 6.2-liter supercharged V-8 engine that produces 1,025 horsepower, making it the fastest production vehicle ever built.
Stellantis, a company created in 2021 by the union of Fiat Chrysler and PSA Peugeot of France, claims it can accelerate from 0 to 60 mph (97 km/h) in a terrifying 1.66 seconds, outpacing even Tesla and Lucid's electric supercars.
The last of the rumbling automobiles, which for decades were a staple of American culture on Saturday night excursions across the nation, is what the performance brand from Stellantis refers to.
By the end of this year, Stellantis will no longer produce gas-powered versions of the Dodge Challenger, Charger, and Chrysler 300 large sedan due to tighter government fuel-economy standards and a quickening transition to electric vehicles in the fight against climate change.
Beginning the next year, the Canadian factory that produces all three vehicles will be retooled to produce electric versions of larger vehicles. The future of all three cars has yet to be confirmed by Stellantis, but the company did display a Charger Daytona SRT electric concept muscle car back in August.
Although he will miss the classic muscle, Tim Kuniskis, CEO of the Dodge brand and the unofficial spokesperson for America's gas-powered rubber burners, expressed excitement about creating electric performance vehicles.
It's the end of an era, he declared on Monday. "Electric items are really quick. One of the essential components of a muscle automobile is rapid acceleration. I, therefore, automatically possess authority. Now I must find out how to include all the other aspects of the thrilling driving experience.

The new Dodge Challenger Demon also generates 945 pound-feet of torque or rotational force.
Since the summer of last year, Dodge has released potent "Last Call" special editions of its gas-powered muscle vehicles, culminating with a display of the Challenger Demon 170 on the drag strip at the Las Vegas Motor Speedway on Monday night.
The new Dodge Challenger Demon also generates 945 pound-feet of torque or rotational force; this power required the firm to fortify the differential and rear drive shaft using aerospace-grade metals. The Challenger Demon is a descendant of a vehicle that went on sale in 1969.
Stellantis claims that the automobile will be the first mass-produced vehicle to complete a quarter-mile (0.40 km) in less than nine seconds, precisely in 8.91. It reaches a speed of a little over 151 mph to do. (243 kilometers per hour). How much ethanol is included in the fuel affects horsepower and speed.
Even though it barely gets 13 cities and 21 highway miles per gallon, it's unlikely that anyone buying one will give a damn even while the world contends with climate change.
Although there are only a few cars, according to Kuniskis, the ethanol they burn is cleaner than gasoline. By the time production of the gas-powered models concludes on December 31st, Dodge will have produced 2 million muscle vehicles, he claimed. He claimed that Dodge's supporters merited a celebration.
After all these years, "we owed it to them as much as we did to celebrate this end and give them something that produces a lot of pride in the brand that they love," he said.
Even though the Dodge Demon 170 comes with large racing tires, it is street-legal. The business provides a set of smaller, more street-friendly wheels and tires to make it a daily vehicle.

It's really simple to identify which cars people want to collect if you look at some of the cars.
The car's only standard features, at an absurd price of $96,666, are the driver's seat and a simple radio. A/C is present, though. Back and front passenger seats can be added for $1 each. Additionally available are leather, a sunroof, and a superior audio system.
Only 3,300 of them will be produced by Stellantis, and Kuniskis is still determining if they will reach that goal due to potential part shortages and a constrained production schedule.
According to Kuniskis, if prior limited-edition versions are any indication, the Demon 170 should quickly become a classic collector's car.
It's really simple to identify which cars people want to collect if you look at some of the cars we've had in the past, he added. "Often, it's the lesser (sales) volume, extreme examples—whether they're extreme in performance or excessive in appearance. This one does have both.
SOURCE – (AP)
Reddit Down, Over 60,000 Outage Platform Issues Reported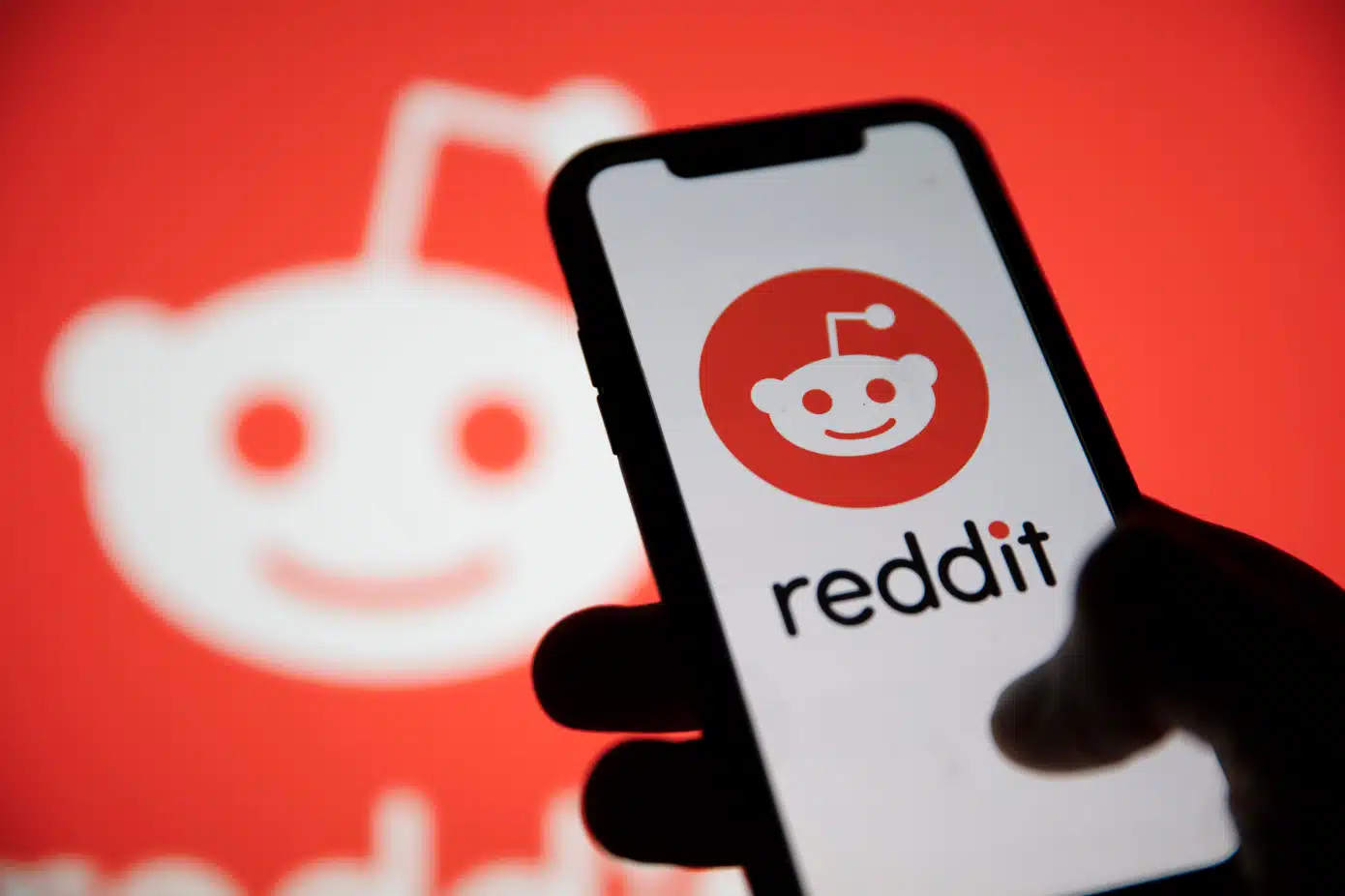 Reddit Down: According to Downdetector and anyone who has tried to load the platform, the social media platform Reddit is experiencing an outage affecting its website and app. Since at least 12:18 p.m. PDT, Reddit has been unavailable.
The company has identified an internal systems problem and a fix "that may take some time to implement," according to the company. The fix was discovered at 2:43 p.m. PDT.
A Reddit spokesperson declined to comment on what caused the outage or how long it will take to resolve.
Downdetector has received over 60,000 reports of platform issues, and many TechCrunch reporters have confirmed problems loading Reddit.
There is no content on the web page, and a pop-up says, "Sorry, we couldn't load posts for this page." The iOS app still displays content downloaded several hours ago, but no comments are displayed.
According to Reddit, over 100,000 active communities worldwide cover various topics and interests.
Reddit downtime revealed a "data security incident" last month in which a hacker used a "sophisticated phishing campaign" to access internal documents and business information.
According to the company, it became aware of the phishing attack on February 5 and that the information accessed may have included "limited Reddit code, limited contact information for a small number of company contacts and employees (current and former), as well as limited advertiser information."
According to Reddit, no high-risk data such as credit card information, company financial information, account passwords, campaign strategy, or performance were accessed.
Reddit confidentially filed a draft registration statement with the SEC for a proposed initial public offering in December 2021. The company is worth more than $10 billion.
Reddit was founded in 2005 and was purchased by Condé Nast the following year. Condé Nast spun out the site in 2011, while Advance Publications, Condé Nast's parent company, retains a minority stake.