Elon Musk Begins Purging Twitter of Up to 3500 Employees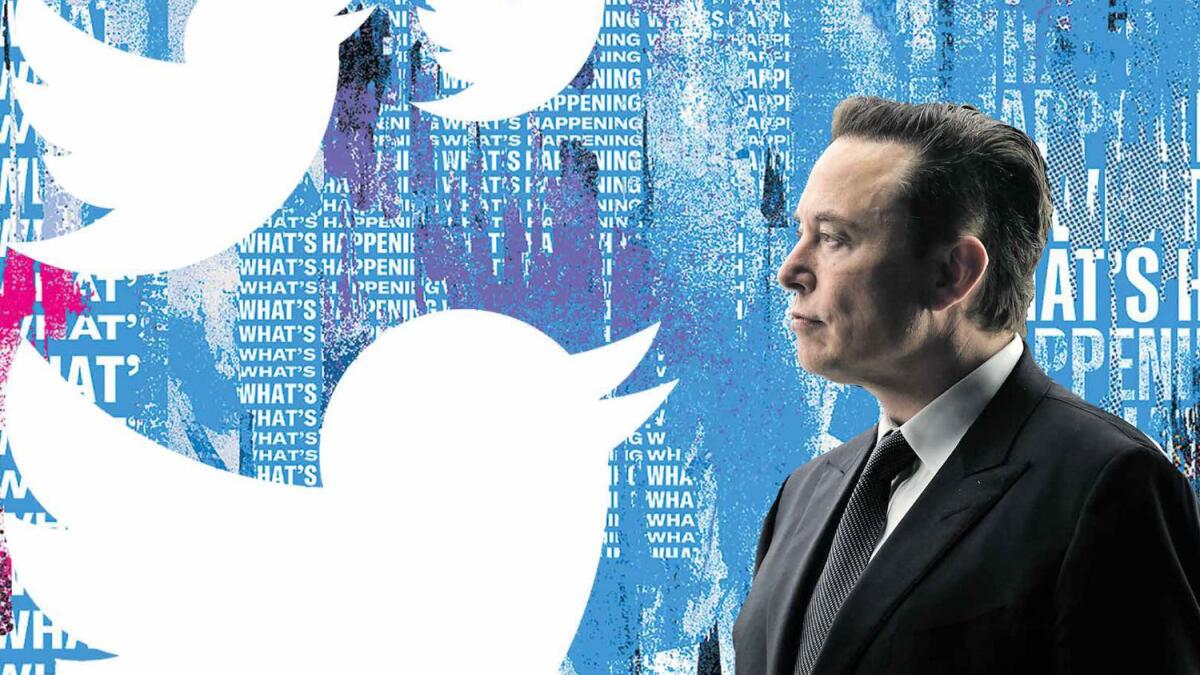 Billionaire Elon Musk began purging Twitter of its abundance of managers and woke employees on Friday. 
Elon Musk's overhaul of Twitter has sparked condemnation from leftist progressives and Democrats who say they are worried over the platform's ability to combat disinformation just days before the US midterm elections.
Musk's purge of Twitter has led to legal action from the left. At least one lawsuit was filed in San Francisco on Thursday, saying that Twitter violated federal law by failing to provide needed notice to sacked employees.
Musk informed employees through email that they would find out if they had been laid off on Friday. 
His email did not specify how many approximately 7,500 employees would be let go.
Musk did neither confirm nor correct investor Ron Baron, who asked how much money he would save if he "fired half of Twitter" at a conference in New York on Friday.
Musk responded by discussing Twitter's cost and income issues, blaming activists within Twitter who persuaded large corporations to stop advertising on the platform. 
Musk hasn't said anything about the Twitter layoffs.
Activist groups, including employees, have been successful in causing a decline in Twitter advertising revenue. We've done everything we can to please them, but nothing has worked," Musk said. 
He went on to say that the decline in advertising was expected as many of the advertisers were aligned with EGS, Environmental, social, and corporate governance.
When activist employees lost access to their work accounts hours earlier, they realized they would soon be fired. 
These employees and others took to the platform using the hashtag #OneTeam to send messages of solidarity. 
The memo to employees stated that job cuts were "essential to ensure the company's success moving forward."
No other social media network comes close to Twitter in terms of keeping people informed by public agencies and other key service providers – electoral boards, police departments, utilities, schools, and news sources. 
Before Musk's takeover of Twitter, conservatives accused the social media site of being biased against conservative viewpoints.  They were excited by the idea of fair moderation under Musk, who has previously criticized Twitter's leftist moderation.
Republican, Senator Marsha Blackburn, stated on Friday, "I am hopeful that Elon Musk will assist in reining in Big Tech's history of silencing users who have a different viewpoint than the left."
The purge of Spam Bots
Musk has stated that Twitter's mechanism for ranking tweets should be made public, and he has highlighted user-friendly changes to the service, such as the addition of an edit button and the defeat of "spam bots" that send massive numbers of undesired tweets.
"Free expression is the foundation of a functional democracy," he stated Monday. "I hope that even my harshest detractors remain on Twitter since that is what free expression entails," he added.
However, many on the left fear Musk's layoffs will devastate the social media platform and worry about the possible rise of abuse on the platform. Despite Musk's saying Twitter would not become a "free-for-all hellscape" under his leadership.
Several employees who tweeted about their job losses claimed that Twitter also eliminated their entire teams, including one devoted to human rights and global conflicts. 
Another group for testing Twitter's algorithms for bias in how tweets are amplified and an engineering team dedicated to making the social platform more accessible to people with disabilities.
Eddie Perez, a former Twitter civic integrity team manager who resigned in September, expressed concern that the layoffs close to the midterm elections could allow disinformation to "spread like wildfire" during the post-election vote-counting phase in particular.
"I have a hard time believing that doesn't have a meaningful influence on their capacity to handle the quantity of disinformation out there," he said, adding that there may not be enough personnel to combat it.
Progressive Attack Musk and Twitter
According to Perez, a board member of the nonpartisan election integrity NGO OSET Institute, the post-election period is especially dangerous because "some candidates may refuse to concede and some may cite election anomalies, which is likely to start a fresh cycle of falsehoods."
However, a Twitter insider says Perez's concerns are somewhat overinflated, and his comments are stereotypical of the progressive activism that permeated the social media platform.
Since Musk took over as CEO, Twitter staff have been anticipating layoffs. On his first day as owner, he sacked key executives, including CEO Parag Agrawal, and removed the company's board of directors.
As the emails went out, many Twitter employees rushed to the site to voice their support for one another, typically just tweeting blue heart emojis to represent the company's blue bird logo and salute emojis in answer to one another.
Meanwhile, a coalition of progressive civil rights organizations say the broad layoffs will threaten content moderation standards, and they have increased their requests for corporations to suspend advertising purchases on the site. 
This claim has, however, been disputed by Musk supporters saying the progressive left is more worried about their voices being moderated as the platform is being purged of cancel culture activists.
Cancel Culture Activism Surges
The cancel culture activists have said Musk's layoffs are especially perilous in the run-up to the elections, as well as for transgender people and other groups facing violence spurred by hate speech that circulates online.
Free Press and Color of Change leaders claimed they spoke with Musk on Tuesday, and he committed to keeping and implementing existing election integrity procedures.  According to Jessica González, co-CEO of Free Press, the enormous layoffs suggest otherwise.
González disputed Musk's claim that content moderation procedures had not changed since his takeover, claiming that the organization was already "dangerously under-resourced."
"When you purportedly lay off 50% of your workforce — including teams in charge of tracking, monitoring, and enforcing content moderation and guidelines — it essentially suggests that content moderation has changed," González explained.
Media Bias Fact Check rates Free Press.Org as Far-Left biased based on editorial positions that align with the progressive left. 
They also rate them mostly factual in reporting due to one-sided reporting that does not always offer a counter perspective.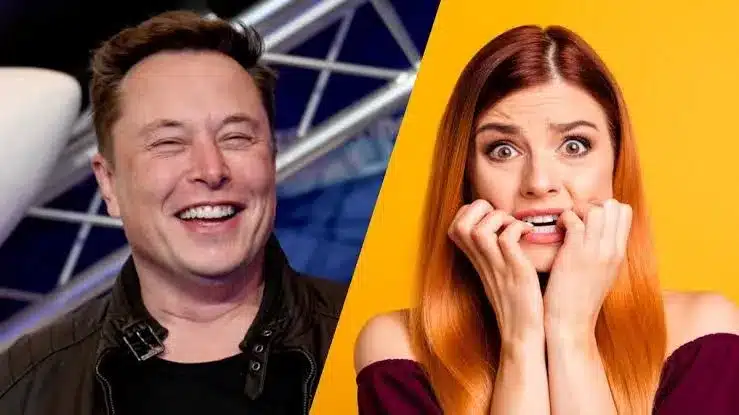 Employee Lawsuits and Income Losses
Meanwhile, a California's Employment Development Department representative stated that Twitter had provided no public notice of the impending layoffs as of Friday. 
On Thursday, a complaint was filed in US federal court in San Francisco by one laid-off employee and 3 other employees who were locked out of their work accounts. 
The cutbacks come at a difficult time for social media businesses, as advertisers cut back and newcomers — primarily TikTok — threaten established platforms like Instagram and Facebook.
Musk blamed cancel culture activists in a Friday post for a "huge loss in income" since taking over Twitter late last week.  He did not specify how much revenue had been lost.
Large corporations that have bought into ESG (Environmental, Social, and Governance), such as General Motors, REI, General Mills, and Audi, have all paused advertising on Twitter owing to concerns about how it would run under Musk. 
Volkswagen Group has advised its brands, Audi, Lamborghini, and Porsche, to halt sponsored operations until Twitter updates its brand safety standards.
Musk did tell advertisers last week that Twitter would not become a "free-for-all hellscape," but many are anxious about whether content monitoring will remain strict and whether sticking to Twitter will degrade their brands.
Musk stated Friday that "nothing has changed with content control."
Degrading their brand means corporations fear reprisals from woke social media activists who will target their shareholders like they have targeted Musk and Twitter.
LGBTQ+ Dating App Grindr Issues Warning To Users In Egypt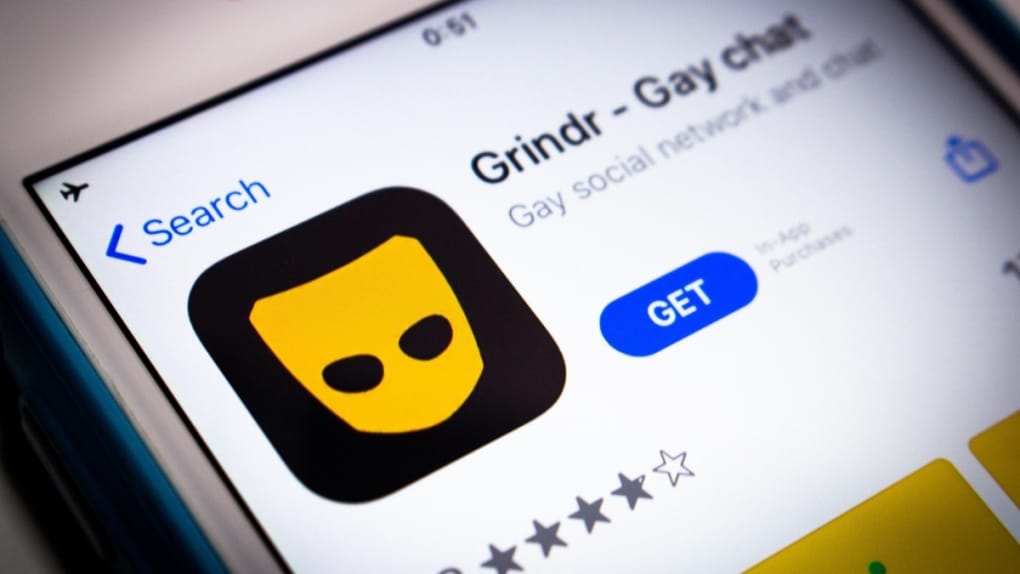 CAIRO, Egypt – A popular gay social networking app told its Egyptian users on Friday that police are targeting LGBTQ+ people by pretending to be part of the community.
When Egyptian users open the app, they will display the following warning in Arabic and English:
"We have received information that Egyptian police are actively arresting gay, bi, and trans people on digital platforms." They use fake accounts and have even taken over the accounts of real people in the community who had been arrested and had their phones taken away. Please use extreme vigilance both online and offline, including with accounts that were credible in the past."
Although homosexuality is not officially illegal in Egypt, members of the LGBTQ+ community are routinely prosecuted for 'debauchery' or 'violating public morality.' It detained seven people in 2017 for waving a rainbow flag at a rock festival. Arrests of homosexuals and non-conforming individuals continue to be widespread.
An Egyptian government media officer did not immediately respond to a request for comment on Grindr's new measure.
The warning comes after rights groups and the media reported that authorities in the region are aggressively using digital platforms to target the LGBTQ+ community.

Authorities in the region are aggressively using digital platforms to target the LGBTQ+ community.
Human Rights Watch published a report in February detailing dozens of examples of security forces extorting, harassing, publically exposing, and detaining LGBTQ+ people in Egypt, Jordan, Lebanon, Iraq, and Tunisia based on their behavior on Facebook and Instagram, as well as the dating app Grindr. The journal also questioned big technology corporations for failing to invest adequately in Arabic language content filtering and protection.
"Grindr is working with groups on the ground in Egypt to ensure our users have up-to-date information on how to stay safe, and we are pushing international organizations and governments to demand justice and safety for the Egyptian LGBTQ community," Grindr spokesperson Patrick Lenihan said in response to a comment request on Friday.
Grindr, a popular gay, bisexual, transgender, and queer dating app in California, has been chastised in the United States and penalized in Norway for sharing personal data with third parties that might identify users.
The company's website's privacy policy details how it uses and strives to protect user data. It says its goal is "to give you as much control over the Personal Information that you share within the Grindr Properties as possible."
SOURCE – (AP)
Dodge Unveils Last Super-Fast Gasoline Muscle Car Of 2023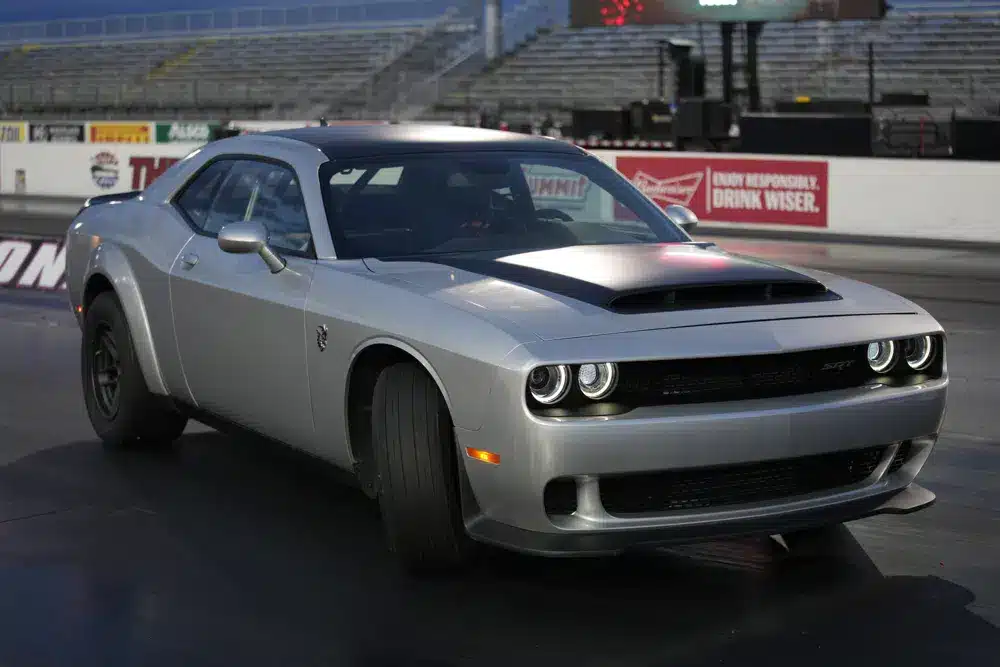 DETROIT — Dodge's final gas-powered muscle car won't depart without thunderous rumbles and exhilarating speeds.
According to the carmaker, the 2023 Challenger SRT Demon 170 will have a 6.2-liter supercharged V-8 engine that produces 1,025 horsepower, making it the fastest production vehicle ever built.
Stellantis, a company created in 2021 by the union of Fiat Chrysler and PSA Peugeot of France, claims it can accelerate from 0 to 60 mph (97 km/h) in a terrifying 1.66 seconds, outpacing even Tesla and Lucid's electric supercars.
The last of the rumbling automobiles, which for decades were a staple of American culture on Saturday night excursions across the nation, is what the performance brand from Stellantis refers to.
By the end of this year, Stellantis will no longer produce gas-powered versions of the Dodge Challenger, Charger, and Chrysler 300 large sedan due to tighter government fuel-economy standards and a quickening transition to electric vehicles in the fight against climate change.
Beginning the next year, the Canadian factory that produces all three vehicles will be retooled to produce electric versions of larger vehicles. The future of all three cars has yet to be confirmed by Stellantis, but the company did display a Charger Daytona SRT electric concept muscle car back in August.
Although he will miss the classic muscle, Tim Kuniskis, CEO of the Dodge brand and the unofficial spokesperson for America's gas-powered rubber burners, expressed excitement about creating electric performance vehicles.
It's the end of an era, he declared on Monday. "Electric items are really quick. One of the essential components of a muscle automobile is rapid acceleration. I, therefore, automatically possess authority. Now I must find out how to include all the other aspects of the thrilling driving experience.

The new Dodge Challenger Demon also generates 945 pound-feet of torque or rotational force.
Since the summer of last year, Dodge has released potent "Last Call" special editions of its gas-powered muscle vehicles, culminating with a display of the Challenger Demon 170 on the drag strip at the Las Vegas Motor Speedway on Monday night.
The new Dodge Challenger Demon also generates 945 pound-feet of torque or rotational force; this power required the firm to fortify the differential and rear drive shaft using aerospace-grade metals. The Challenger Demon is a descendant of a vehicle that went on sale in 1969.
Stellantis claims that the automobile will be the first mass-produced vehicle to complete a quarter-mile (0.40 km) in less than nine seconds, precisely in 8.91. It reaches a speed of a little over 151 mph to do. (243 kilometers per hour). How much ethanol is included in the fuel affects horsepower and speed.
Even though it barely gets 13 cities and 21 highway miles per gallon, it's unlikely that anyone buying one will give a damn even while the world contends with climate change.
Although there are only a few cars, according to Kuniskis, the ethanol they burn is cleaner than gasoline. By the time production of the gas-powered models concludes on December 31st, Dodge will have produced 2 million muscle vehicles, he claimed. He claimed that Dodge's supporters merited a celebration.
After all these years, "we owed it to them as much as we did to celebrate this end and give them something that produces a lot of pride in the brand that they love," he said.
Even though the Dodge Demon 170 comes with large racing tires, it is street-legal. The business provides a set of smaller, more street-friendly wheels and tires to make it a daily vehicle.

It's really simple to identify which cars people want to collect if you look at some of the cars.
The car's only standard features, at an absurd price of $96,666, are the driver's seat and a simple radio. A/C is present, though. Back and front passenger seats can be added for $1 each. Additionally available are leather, a sunroof, and a superior audio system.
Only 3,300 of them will be produced by Stellantis, and Kuniskis is still determining if they will reach that goal due to potential part shortages and a constrained production schedule.
According to Kuniskis, if prior limited-edition versions are any indication, the Demon 170 should quickly become a classic collector's car.
It's really simple to identify which cars people want to collect if you look at some of the cars we've had in the past, he added. "Often, it's the lesser (sales) volume, extreme examples—whether they're extreme in performance or excessive in appearance. This one does have both.
SOURCE – (AP)
Reddit Down, Over 60,000 Outage Platform Issues Reported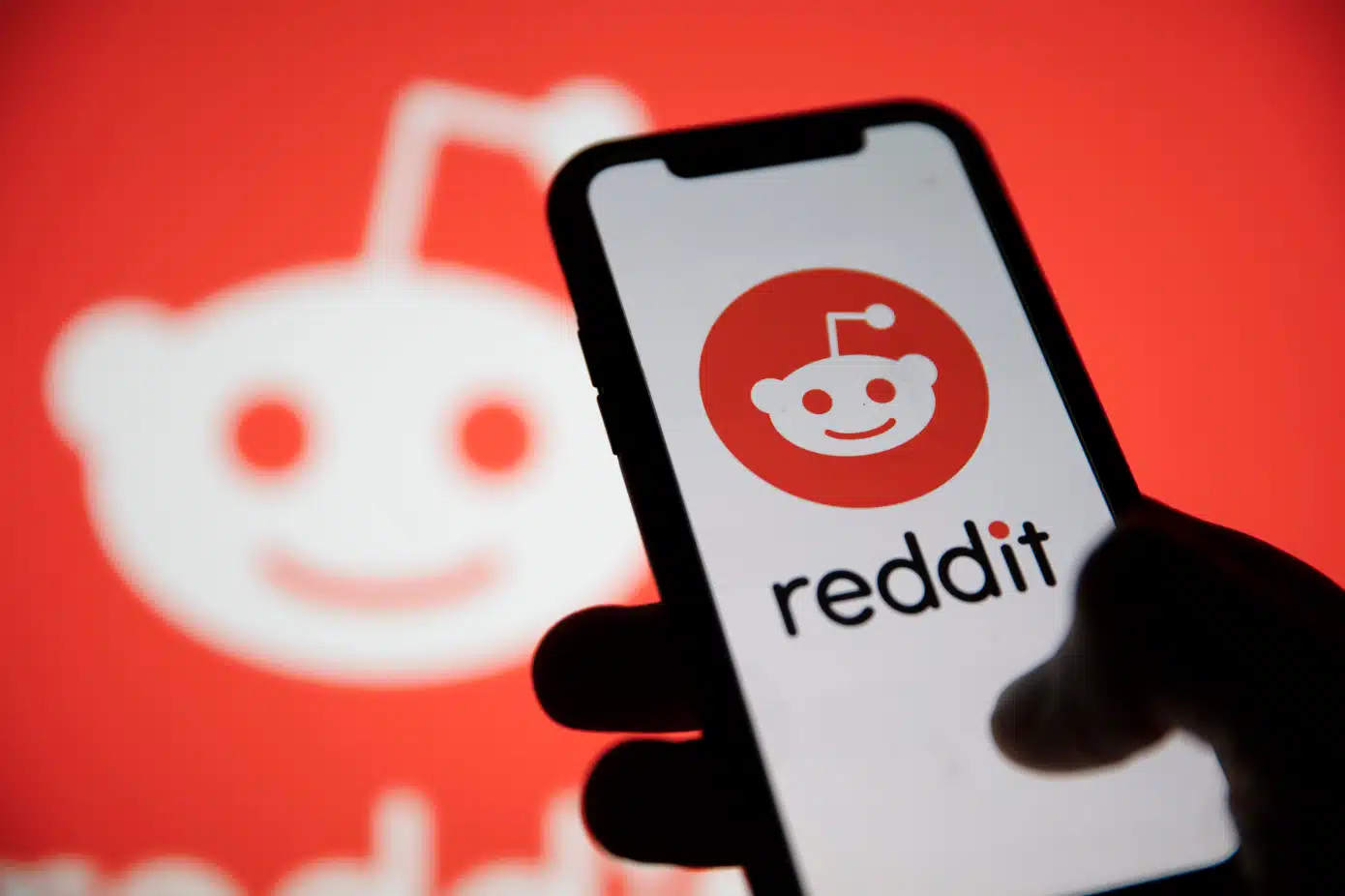 Reddit Down: According to Downdetector and anyone who has tried to load the platform, the social media platform Reddit is experiencing an outage affecting its website and app. Since at least 12:18 p.m. PDT, Reddit has been unavailable.
The company has identified an internal systems problem and a fix "that may take some time to implement," according to the company. The fix was discovered at 2:43 p.m. PDT.
A Reddit spokesperson declined to comment on what caused the outage or how long it will take to resolve.
Downdetector has received over 60,000 reports of platform issues, and many TechCrunch reporters have confirmed problems loading Reddit.
There is no content on the web page, and a pop-up says, "Sorry, we couldn't load posts for this page." The iOS app still displays content downloaded several hours ago, but no comments are displayed.
According to Reddit, over 100,000 active communities worldwide cover various topics and interests.
Reddit downtime revealed a "data security incident" last month in which a hacker used a "sophisticated phishing campaign" to access internal documents and business information.
According to the company, it became aware of the phishing attack on February 5 and that the information accessed may have included "limited Reddit code, limited contact information for a small number of company contacts and employees (current and former), as well as limited advertiser information."
According to Reddit, no high-risk data such as credit card information, company financial information, account passwords, campaign strategy, or performance were accessed.
Reddit confidentially filed a draft registration statement with the SEC for a proposed initial public offering in December 2021. The company is worth more than $10 billion.
Reddit was founded in 2005 and was purchased by Condé Nast the following year. Condé Nast spun out the site in 2011, while Advance Publications, Condé Nast's parent company, retains a minority stake.