Elon Musk Changes Twitter Logo to Shiba Inu Causing Dogecoin to Jump 30 Percent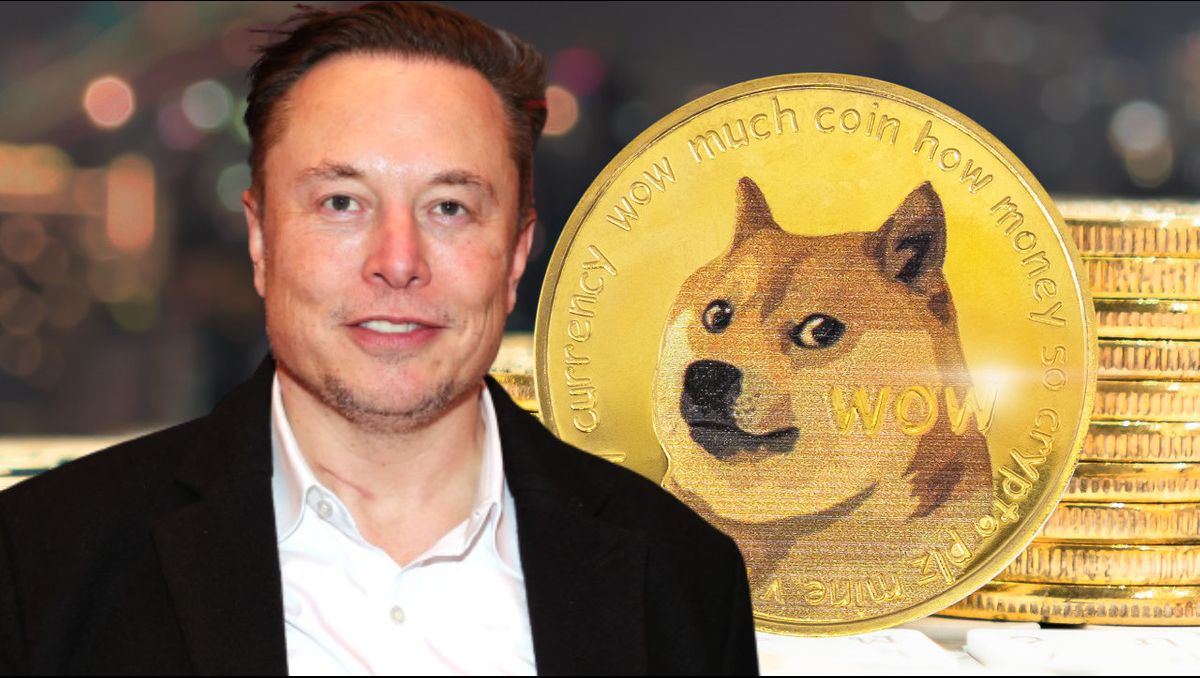 Dogecoin cryptocurrency increased by over 30% on Monday after Twitter CEO Elon Musk changed the blue bird on his company's website with a Shiba Inu, the digital coin's logo.
On Friday, lawyers for Twitter and Musk asked a federal court to dismiss a $258 billion lawsuit from 2022 that accused Musk of manipulating the price of Dogecoin and driving it up by more than 36,000%.
Musk posted a meme about the change to his 133.5 million Twitter followers after changing the Twitter logo to a Shiba Inu image. The dog showed only for some Twitter users, including those on the company's website. Twitter did not reply to a comment request.
— Elon Musk (@elonmusk) April 3, 2023
Musk has been promoting Dogecoin for several years. He regularly tweets about the token, created as a joke in 2013, creating predictable volatility each time. Dogecoin is the eighth-most valued cryptocurrency, with a market cap of more than $13 billion, according to CoinMarketCap.com.
In a court filing Friday, Musk's lawyers characterized his public statements about the coin as "innocuous and frequently silly tweets."
However, Musk's public support for the coin extends beyond social media comments. Tesla and SpaceX are two of Musk's other businesses.
Two of Musk's other companies, Tesla and the Boring Company, are named in the lawsuit.
Tesla announced in December 2021 that it would take Dogecoin for some merchandise. Musk stated on Twitter then that Tesla would "see how it goes."
Following that post, the price of Dogecoin increased by more than 20%. When Musk declared on Twitter in January 2022 that Dogecoin payments were now available, the cryptocurrency rose by up to 15%.
Tesla does have digital assets, including bitcoin, on its books, and it still takes Dogecoin as payment for some merchandise.
"We have not sold any of our Dogecoin," Elon Musk said last year during an earnings conference. "We have it still."
Musk has stated that he directly owns Dogecoin.
In a recent tweet, Musk wrote "Dogecoin" in response to a picture of himself next to News Corp. Chairman Rupert Murdoch.

What's Elon Musk's name doing in the source code for Twitter's algorithm?
Meanwhile, Elon Musk describes it as "weird" that his name was discovered in Twitter's algorithm source code alongside designations such as "Democrat" or "Republican."
Elon Musk responded to questions about the platform's source code being released on GitHub on Friday.
During a Twitter Spaces event, two users pointed out that Musk's name had been coded into Twitter's recommendation algorithm, which explicitly labeled whether Musk had authored a tweet.
"I think it's strange," Musk said. "By the way, this is the first time I've heard of it."
A branch of Twitter's algorithm revealed that the platform not only recognized whether Musk wrote a tweet but also labeled tweets based on whether the user was a "Democrat," "Republican," or "power user." The code segment has since been removed from GitHub.
"What's going on, guys?" Musk asked Twitter engineers in the conversation.
During the meeting, Brian Wichers, a senior engineering manager at Twitter, stated that the specific categories were added to the algorithm about ten years ago and are "not overly important in how it's used throughout the code base."
Another Twitter engineer on the call clarified that the code is only used for monitoring and to "make sure we don't bias toward one group versus another," not for "special treatment."
Musk stated that the code was an example of something the business should eliminate immediately.
"It definitely shouldn't be dividing people into Republicans and Democrats. That makes no sense," Musk said. "That's why I prefaced this that there will be a ton of stupid, embarrassing things," he added.
On Friday, Twitter published the code determining which tweets appear in a user's For You timeline. Musk has been saying for months that he will increase transparency by open-sourcing the code of the social media site. On Twitter on Friday, the billionaire stated that the release reflected "most of the recommendation algorithm" and that the remainder would be released in the future.
Musk has previously criticized Twitter's code and stated during his Twitter Spaces appearance that the business will change its code based on recommendations from outside engineers on GitHub.
Twitter explained how the algorithm determines which tweets to feature in a blog entry explaining the choice to release the code. According to the company, it has a three-step process that gathers the best tweets from "different recommendation sources," ranks them using a "machine learning model," and filters out blocked tweets, inappropriate tweets, or posts the user has already seen.
It's not the first time that questions have been raised about Musk's material being promoted on Twitter. Platformer reported in February that the billionaire had fired a Twitter engineer after the employee told him his popularity was dwindling on the site and had assigned engineers to investigate why his tweets were receiving fewer views after his tweet during Super Bowl Sunday received less engagement than President Joe Biden's. According to the publication, Twitter engineers briefly gave Musk's tweets an "artificial boost".
Musk appeared to recognize his increased exposure on the site at the time, posting a meme about his tweets, and later stated that the company would be making additional changes to the algorithm.
Platformer revealed last month that Musk was not the only user benefiting from an artificial boost. According to the publication, Twitter has an internal Twitter list of 35 users established to monitor how algorithm changes affected the site's most popular users but have since evolved into a list of people who receive preferential treatment on the platform.
With over 133 million followers, Musk is the most followed Twitter user.
Amazon To Pay $31 Million In Privacy Violation Penalties For Alexa Voice Assistant And Ring Camera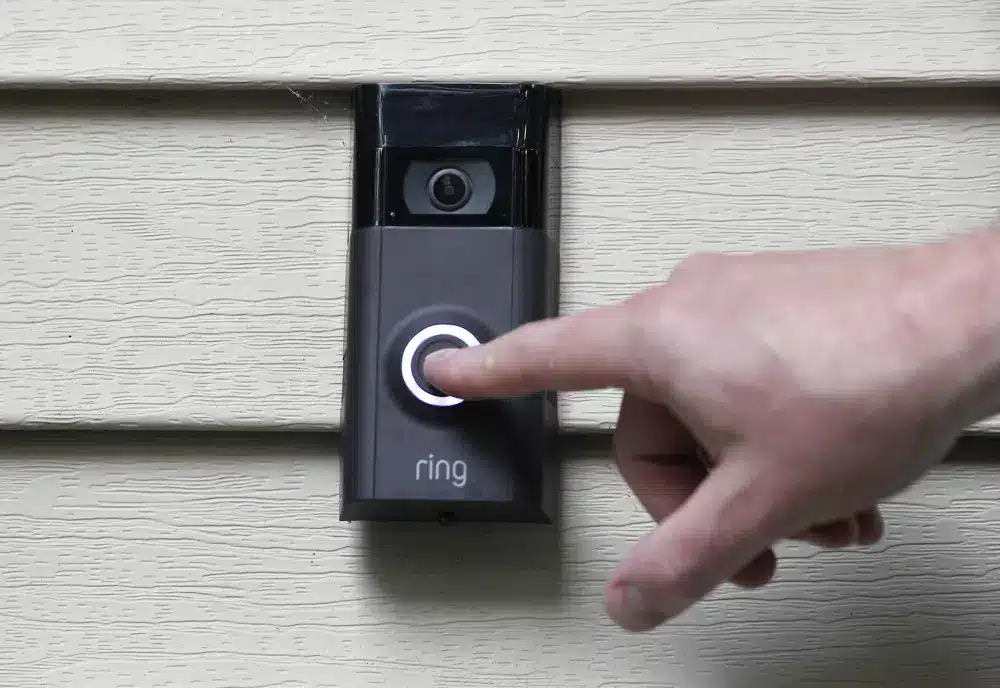 Washington, D.C. Amazon has agreed to settle charges from the Federal Trade Commission that it violated a statute protecting children's privacy and misled parents by retaining for years the voice and location data of children recorded by its well-known Alexa voice assistant by paying a $25 million civil penalty.
In a separate agreement, the business acknowledged that its doorbell camera Ring may have violated customers' privacy and agreed to pay them $5.8 million in refunds.
The Alexa-related action requires Amazon to revise its data deletion procedures and implement tougher, more lucid privacy controls. Additionally, it requires the tech giant to remove certain information gathered by its web-connected personal assistant, which users use to do everything from playing games and queueing up music to checking the weather.
Samuel Levine, the FCT's director of consumer protection, said in a statement that Amazon's history of misleading parents, retaining children's recordings indefinitely, and disobeying deletion orders infringed on COPPA (the Child Online Privacy Protection Act) and compromised privacy for money. The 1998 law was created to protect kids from the dangers of the internet.
According to a statement by FTC Commissioner Alvaro Bedoya, "when parents asked Amazon to delete their kids' Alexa voice data, the company did not delete all of it."
The organization mandated that specific voice and geolocation data, as well as dormant child accounts, be deleted by the corporation.

Amazon has agreed to settle charges from the Federal Trade Commission that it violated a statute protecting children's privacy.
According to Bedoya, Amazon stored the children's data to improve the voice recognition algorithm that powers Alexa, the artificial intelligence that runs Echo and other smart speakers. According to him, the FTC case sends a message to other tech firms that are "sprinting to do the same" in the face of intense competition when creating AI datasets.
The father of two young children, Bedoya, stated on Twitter that "nothing is more visceral to a parent than the sound of their child's voice."
More than half a billion Alexa-enabled gadgets have been sold internationally, according to Amazon, which also said that usage of the service rose 35% in 2016.
According to the FTC, in the Ring case, Amazon's subsidiary for home security cameras gave employees and contractors access to customers' private recordings and used insufficient security procedures that enabled hackers to take over certain accounts.
Many of the FTC's claims of violations against California-based Ring's operations date before Amazon's 2018 acquisition of the company. The ring is compelled by the FTC's decision to pay $5.8 million, which will be used for consumer refunds.

Amazon denied breaking the law and disagreed with the FTC's allegations on Alexa and Ring. Nevertheless, it stated that the agreements "put these matters behind us."
The Seattle-based business claimed that its "devices and services are built to protect customers' privacy and to give customers control over their experience."
The proposed order forbids Amazon from using deleted voice and geolocation data to develop or enhance any data products, in addition to the penalty in the Alexa case. Amazon must also develop a privacy program for using geolocation data by the court's judgment.
Federal judges must approve the proposed orders.
The FTC commissioners unanimously made the decision to charge Amazon in both cases.
SOURCE – (AP)
Regulators Take Aim At AI To Protect Consumers And Workers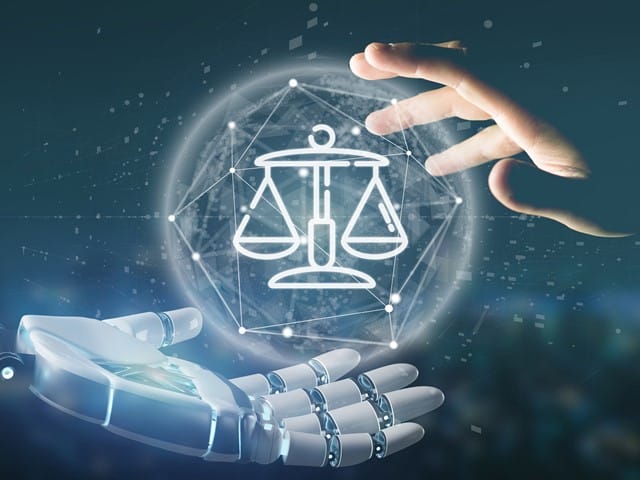 NEW YORK — The nation's finance authority has pledged to ensure that businesses comply with the Regulators law when utilizing artificial intelligence in light of rising concerns over increasingly capable AI systems like ChatGPT.
Automated systems and algorithms already heavily influence credit scores, loan conditions, bank account fees, and other monetary factors. Human resources, real estate, and working conditions are all impacted by AI.
According to Electronic Privacy Information Centre Senior Counsel Ben Winters Regulators, the federal agencies' joint statement on enforcement released last month was a good starting step.
However, "there's this narrative that AI is entirely unregulated, which is not really true," he argued. "What they're arguing is, 'Just because you utilise AI to make a judgement, it doesn't mean you're exempt from responsibility for the repercussions of that decision. This is how we feel about it. "We are watching.
The Consumer Financial Protection Bureau has issued fines to financial institutions in the past year for using new technology and flawed algorithms, leading to improper foreclosures, repossessions, and lost payments of homes, cars, and government benefits payments.

These enforcement proceedings are used as instances of how there will be no "AI exemptions" to consumer protection, according to regulators.
Director of the Consumer Financial Protection Bureau Rohit Chopra stated that the organization is "continuing to identify potentially illegal activity" and has "already started some work to continue to muscle up internally when it comes to bringing on board data scientists, technologists, and others to make sure we can confront these challenges."
The Consumer Financial Protection Bureau (CFPB) joins the Federal Trade Commission, the Equal Employment Opportunity Commission, the Department of Justice, and others in claiming they are allocating resources and personnel to target emerging technologies and expose their potentially detrimental effects on consumers.
Chopra emphasized the importance of organizations understanding the decision-making process of their AI systems before implementing them. "In other cases, we are looking at how the use of all this data complies with our fair lending laws and Regulators."
Financial institutions are required to report reasons for negative credit decisions by law, per the Fair Credit Regulators Act and the Equal Credit Opportunity Act, for instance. Decisions about housing and work are also subject to these rules. Regulators have warned against using AI systems whose decision-making processes are too complex to explain.
Chopra speculated, "I think there was a sense that, 'Oh, let's just give it to the robots and there will be no more discrimination,'" I think what we've learned is that that's not the case. The data itself may contain inherent biases.

Regulators have warned against using AI systems whose decision-making processes are too complex to explain.
Chair of the Equal Employment Opportunity Commission (EEOC) Charlotte Burrows has pledged enforcement action against artificial intelligence (AI) Regulators recruiting technology that discriminates against people with disabilities and so-called "bossware" that illegally monitors employees.
Burrows also discussed the potential for algorithms to dictate illegal working conditions and hours to people.
She then added, "You need a break if you have a disability or perhaps you're pregnant." The algorithm only sometimes accounts for that kind of modification. Those are the sorts of things we're taking a careful look at… The underlying message here is that laws still apply, and we have resources to enforce them; I don't want anyone to misunderstand that just because technology is changing.
At a conference earlier this month, OpenAI's top lawyer advocated for an industry-led approach to regulation.
OpenAI's general counsel, Jason Kwon, recently spoke at a technology summit in Washington, DC, held by software industry group BSA. Industry standards and a consensus on them would be a good place to start. More debate is warranted about whether these should be mandated and how often they should be revised.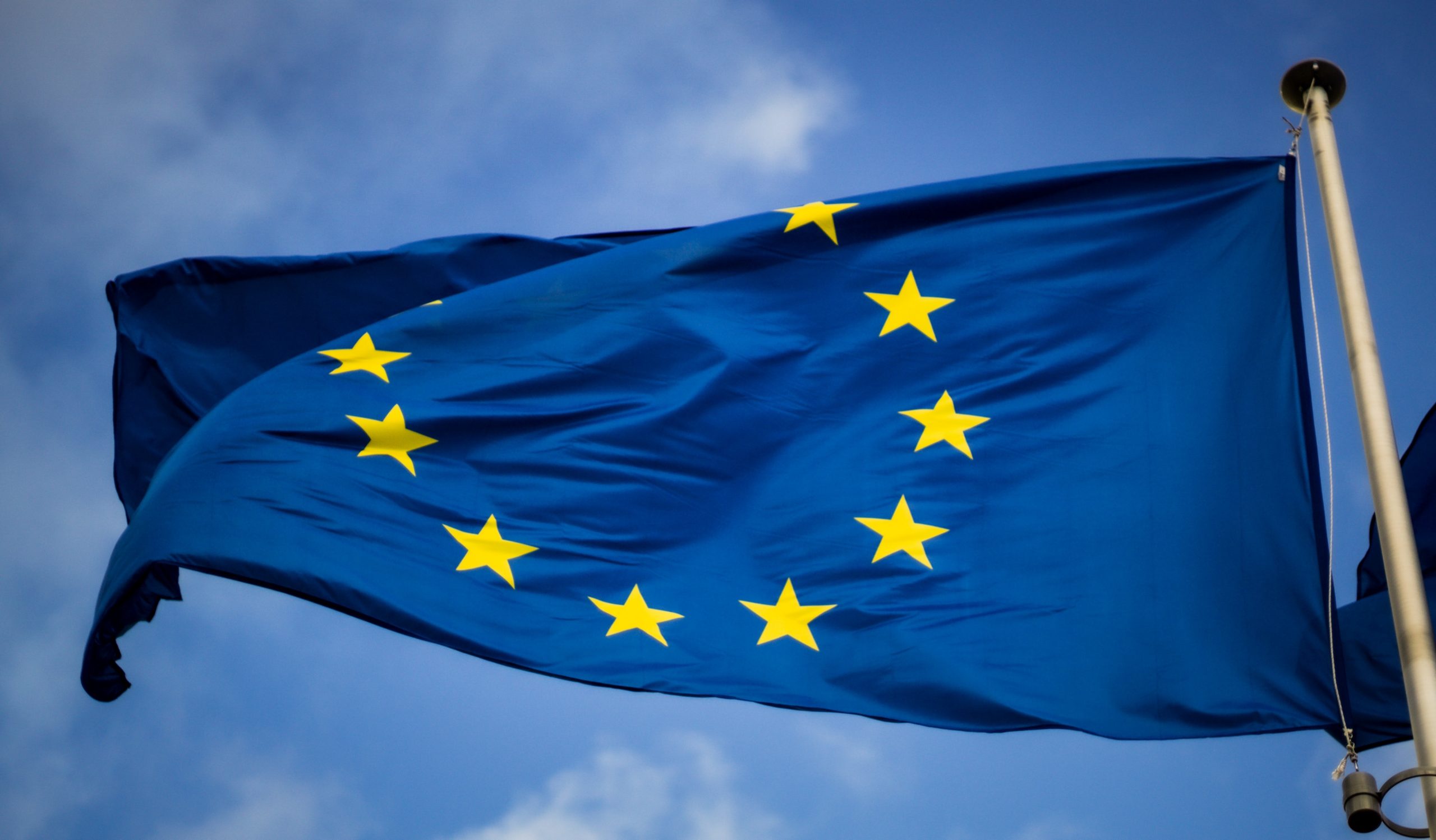 At a conference earlier this month, OpenAI's top lawyer advocated for an industry-led approach to regulation.
The CEO of OpenAI, the company responsible for creating ChatGPT, Sam Altman, recently stated that government action "will be critical to mitigate the risks of increasingly powerful" AI systems and advocated for establishing a U.S. or global body to license and regulate the technology.
Altman and other tech CEOs were invited to the White House this month to confront tough questions about the consequences of these tools, even though there is no indication that Congress would draught sweeping new AI legislation like European politicians are doing.
As they have in the past with new consumer financial products and technologies, the agencies could do more to study and publish information on the relevant AI markets, how the industry is working, who the biggest players are, and how the information collected is being used, according to Winters of the Electronic Privacy Information Centre.
He said that "Buy Now, Pay Later" businesses had been dealt with effectively by the Consumer Financial Protection Bureau. "The AI ecosystem has a great deal of undiscovered territory. Putting that knowledge out there would help.
SOURCE – (AP)
2023: Nvidia Signals How Artificial Intelligence Could Reshape Technology Sector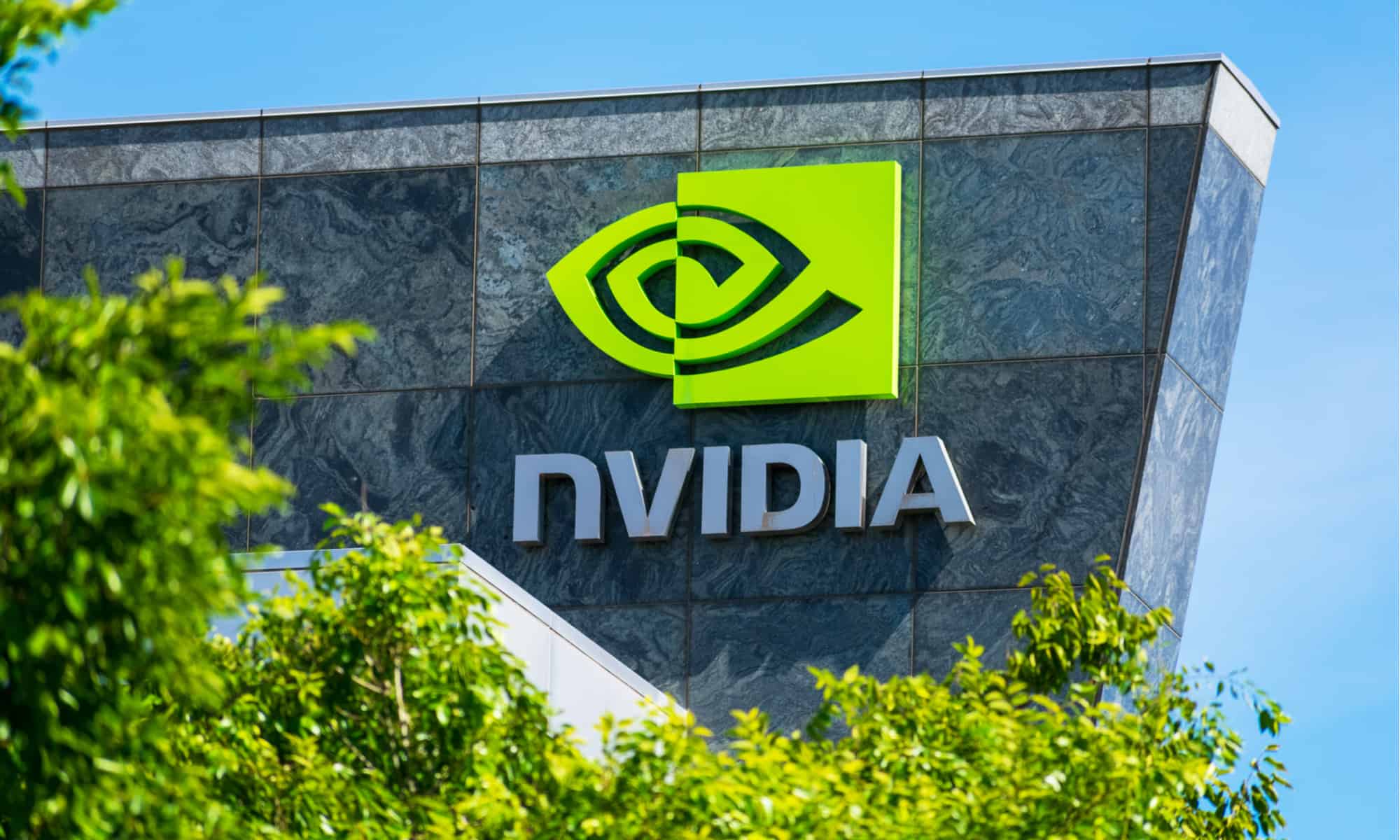 WASHINGTON — The U.S. Shares of Nvidia, already one of the most valuable businesses in the world, soared Thursday after the chipmaker forecasted a massive increase in revenue, indicating how dramatically the expanding use of artificial intelligence might transform the computer sector.
After a 25% rise in early trade, the California corporation is on its way to joining the exclusive club of $1 trillion companies like Alphabet, Apple, and Microsoft.
The developer of graphics chips for gaming and artificial intelligence posted a quarterly profit of more than $2 billion and revenue of $7 billion late Wednesday, above Wall Street projections.
However, Wall Street was caught off stride by its projections for $11 billion in sales this quarter. It's a 64% increase over the same period last year and far above the $7.2 billion industry analysts predicted.
"It appears that the new gold rush has begun, and NVIDIA is selling all the picks and shovels," wrote Susquehanna Financial Group's Christopher Rolland and Matt Myers on Thursday.
Chipmakers throughout the world were dragged along. Taiwan Semiconductor increased by 3.5%, while SK Hynix in South Korea rose by 5%. ASML, situated in the Netherlands, increased by 4.8%.

The U.S. Shares of Nvidia are already one of the most valuable businesses in the world.
Jensen Huang, creator and CEO of Nvidia, stated that the world's data centers require a makeover due to the transformation that AI technology will bring.
"The world's $1 trillion data center is nearly entirely populated by (central processing NVIDIA units) today," Huang remarked. "And $1 trillion, $250 billion a year, it's growing, but over the last four years, call it $1 trillion in infrastructure installed, and it's all based on CPUs and dumb NICs." It is essentially unaccelerated."
AI chips are intended to conduct artificial intelligence NVIDIA tasks more quickly and efficiently. While general-purpose processors, such as CPUs, can be utilized for lesser AI activities, they are "becoming less and less useful as AI advances," according to 2020 research from Georgetown University's Centre for Security and Emerging Technology.
"Because of their unique features, AI chips are tens or even thousands of times faster and more efficient than CPUs for training and inference of AI algorithms," the paper continues, saying that AI chips can also be more cost-effective than CPUs because of their higher efficiency.
According to analysts, Nvidia could be an early indicator of how AI will impact the tech sector.
"Last night, Nvidia gave jaw-dropping robust guidance that will be heard around the world and shows the historical demand for AI happening now in the enterprise and consumer landscape," stated Wedbush analyst Dan Ives. "We would point any investor calling this an AI bubble to this Nvidia quarter, particularly guidance, which cements our bullish thesis around AI and speaks to the 4th Industrial Revolution now on the horizon with AI."
SOURCE – (AP)