Google Axes 12,000 Jobs, Layoffs Spread Across Tech Sector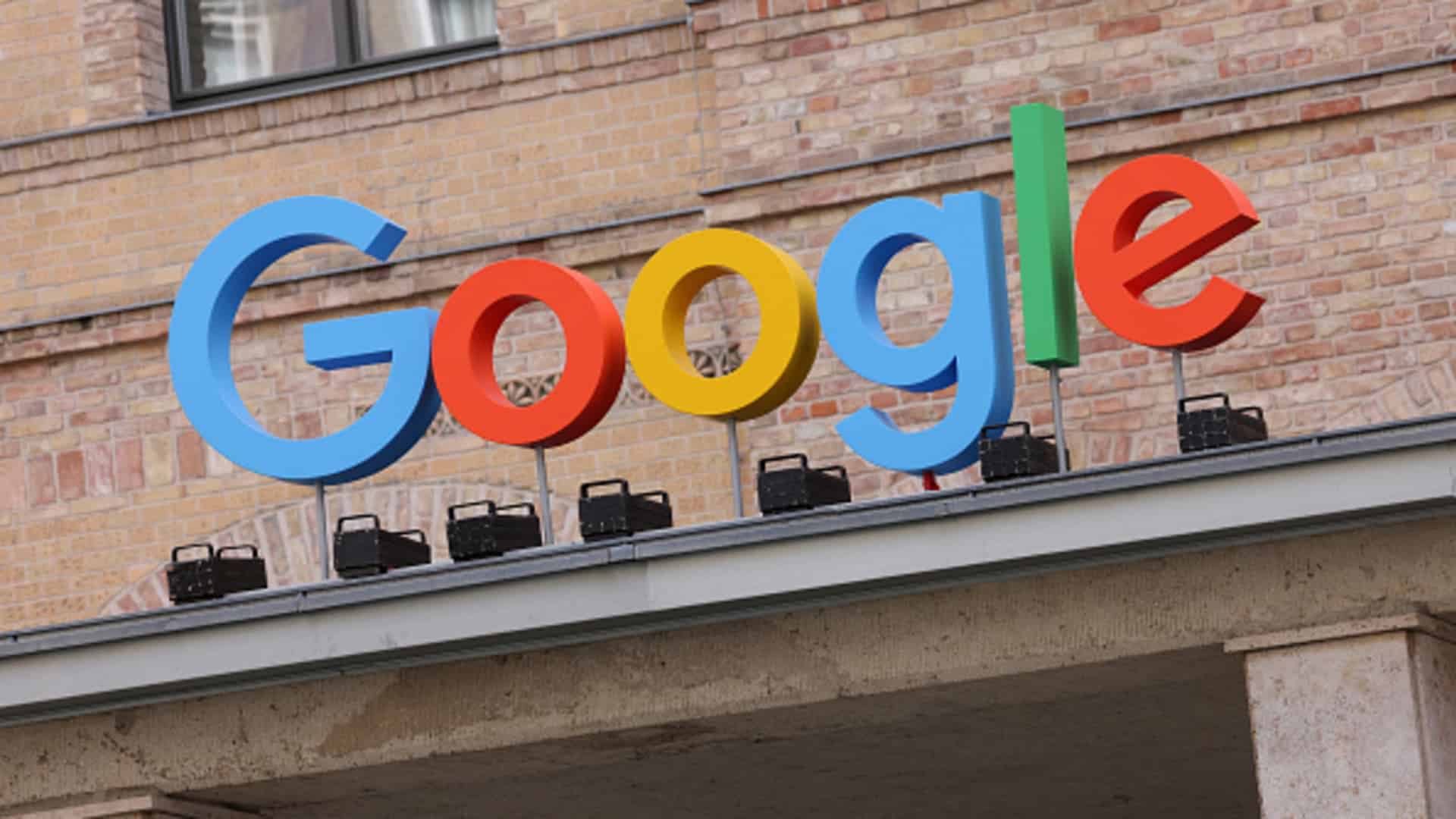 LONDON, England — Google is laying off 12,000 workers, or about 6% of its workforce, becoming the latest tech company to cut staff as the industry's economic boom during the COVID-19 pandemic comes to an end.
The CEO of Google's parent company, Alphabet, Sundar Pichai, sent an email to employees on Friday telling them about the layoffs. The email was posted on the company's news blog.
It is the biggest round of layoffs the company has ever had, and it joins tens of thousands of other job cuts recently announced by Microsoft, Amazon, the parent company of Facebook, Meta, and other tech companies as they try to save money in the face of a bad outlook for the industry. Major corporations announced at least 48,000 job cuts this month.
"We've seen periods of dramatic growth over the last two years," Pichai wrote. "We hired for a different economic reality than the one we face today to match and fuel that growth." google
Layoffs Started After A Review
He stated that the layoffs result from a "rigorous review" of Google's operations.
The job cuts "cut across Alphabet, product areas, functions, levels, and regions," according to Pichai. He expressed "deep regret" for the layoffs.
Regulatory filings show how Google's workforce grew during the pandemic, reaching nearly 187,000 late last year, up from 119,000 at the end of 2019.
Google, founded nearly a quarter-century ago, is "bound to go through difficult economic cycles," according to Pichai.
"These are critical times for us to sharpen our focus, re-engineer our cost structure, and direct our talent and capital to our highest priorities," he wrote. He identified the company's investments in artificial intelligence as a potential growth area.

Googles Ad Revenue Is Down
According to Pichai's letter, job cuts will be in the United States and other unspecified countries.
According to Victoria Scholar, an analyst with U.K.-based Interactive Investment, tech companies that "not long ago were the darlings of the stock market" have been forced to freeze hiring and cut jobs in preparation for an economic downturn.
"Digital spending is down, and ad revenue is down with it," she wrote.
Microsoft recently announced 10,000 job cuts, accounting for nearly 5% of its workforce. Amazon announced this month that it is laying off 18,000 employees, a fraction of its 1.5 million-person workforce, while business software maker Salesforce is laying off 8,000 employees, or 10% of the total. Last fall, Meta, Facebook's parent company, announced the elimination of 11,000 jobs, or 13% of its workforce. Elon Musk cut jobs at Twitter after acquiring the social media company last fall.
Smaller companies are also feeling the effects of job cuts. Sophos, a cybersecurity firm based in the United Kingdom, laid off 450 employees, accounting for 10% of its global workforce. Coinbase, a cryptocurrency trading platform, laid off 20% of its workforce, or approximately 950 employees, in its second round of layoffs in less than a year.

The Economy Is Dropping
Even though the economy is slowing, the United States has kept adding jobs. In December, 223,000 more jobs were added. However, the technology sector has grown extremely quickly in recent years due to increased demand as employees began to work remotely.
CEOs of several companies have been blamed for expanding too quickly, yet those same companies, even after the latest round of job cuts, are still much larger than before the pandemic's economic boom began.
"I accept complete responsibility for the decisions that brought us here," Pichai wrote.
While the number of tech layoffs is "shocking," the impact on tech industry employment is "nowhere near as bad as it appears," according to John Blevins, an adjunct professor at Cornell University's business school.
"These laid-off workers will easily find new jobs," Blevins predicted, most likely at smaller tech firms. "They're coming with impressive credentials from these large firms. That knowledge will be passed on and used to everyone's advantage."
In their announcements of layoffs, both Pichai and Microsoft and google CEO Satya Nadella stressed how important it was to make the most of their advances in artificial intelligence technology. This reflects the fact that Microsoft's growing partnership with the San Francisco startup OpenAI has sparked a new round of competition between the two tech giants.
SOURCE – (AP)
PayPal To Cut 2,000 Jobs In Latest Tech Company Cost-Cutting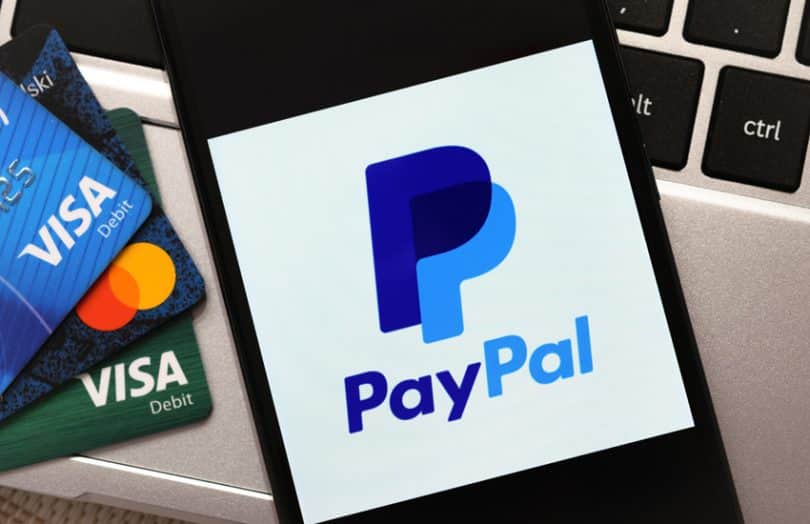 (SAN JOSE, Calif.) — PayPal said Tuesday that it will cut about 7% of its total workforce, or about 2,000 full-time employees, as it deals with what it calls a "challenging macroeconomic environment."
PayPal said the cuts would be phased in over several weeks, with some organizations suffering more than others. The company did not elaborate. The is the parent company of several brands, including Venmo, Xoom, and Honey.
The San Jose, California-based company is the latest in the technology sector to reduce its workforce. Google, Microsoft, and Salesforce alone announced tens of thousands of layoffs in January.

Paypal Is Resizing Its Cost Structure
Last summer, activist investor Elliott Management purchased a $2 billion stake in stock, which announced a "information-sharing agreement" with Elliott "to continue collaboration across a range of value-creation opportunities."
"Over the past year, we made significant progress in strengthening and reshaping our company to address the challenging macroeconomic environment while continuing to invest to meet the needs of our customers," PayPal President and CEO Dan Schulman said in a statement on Tuesday. "We have made significant progress in right-sizing our cost structure and focusing our resources on our core strategic priorities, but there is still work to be done."
PayPal Holdings Inc. is set to report quarterly results on February 9.
The company's stock is down about 53% in the last year. They gained 2.3% to close at $81.49 on Tuesday.
SOURCE – (AP)
Boeing Bids Farewell To An Icon, Delivers Last 747 Jumbo Jet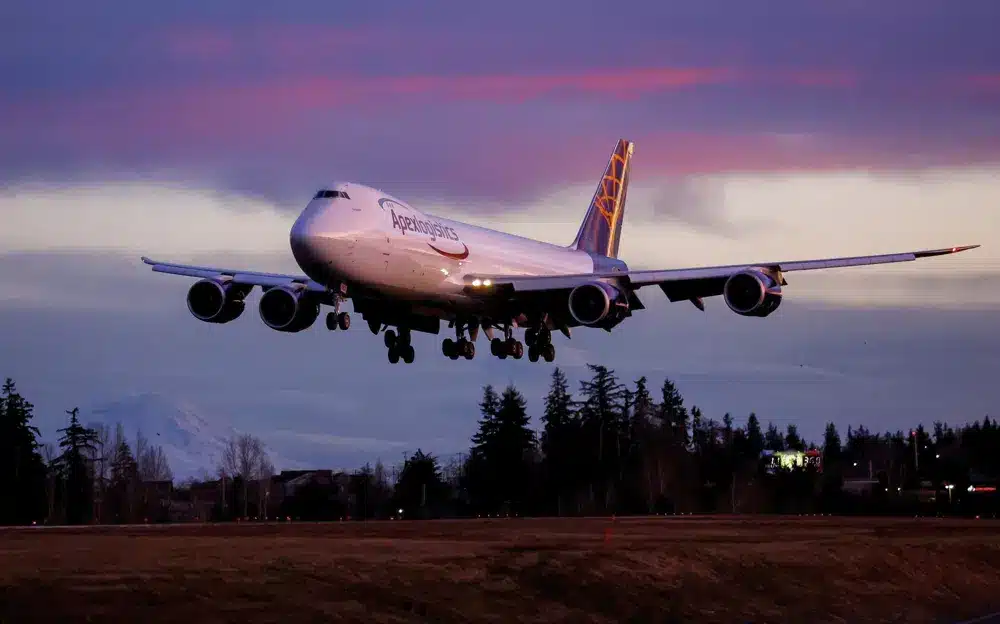 SEATTLE, Wash. — On Tuesday, Boeing said goodbye to an icon by delivering its final 747 jumbo jets in front of thousands of workers who helped build the planes over the past 55 years.
The giant yet graceful 747 has served as a cargo plane, a commercial aircraft capable of carrying nearly 500 passengers, a transport for NASA's space shuttles, and the Air Force One presidential aircraft since its first flight in 1969. It transformed travel by connecting previously unconnected international cities and democratizing passenger flight.
However, over the last 15 years, Boeing and its European rival Airbus have introduced more profitable and fuel-efficient widebody planes with only two engines to maintain, as opposed to the 747′s four. The final plane is the 1,574th built by Boeing in Washington state's Puget Sound region.
Thousands of workers joined Boeing and other industry executives from around the world — as well as actor and pilot John Travolta, who has flown 747s — Tuesday for a ceremony Boeing marking the delivery of the last 747 to cargo carrier Atlas Air at the company's massive factory north of Seattle.
"If you love this business, you've been dreading this moment," said Richard Aboulafia, a longtime aviation analyst. "Nobody wants a four-engine airliner anymore, but that doesn't diminish the aircraft's enormous contribution to the development of the industry or its remarkable legacy."

More Than 50,000 Boeing Employees Worked On The Contract
After losing a massive military transport contract, the C-5A, Boeing set out to build the 747. The plan was to use the new engines developed for the transport — high-bypass turbofan engines that burned less fuel by passing air around the engine core, allowing for a longer flight range — for a newly imagined civilian aircraft.
More than 50,000 Boeing employees worked for less than 16 months to build the first 747, a Herculean effort that earned them the moniker "The Incredibles." The construction of a massive factory in Everett, north of Seattle, required the construction of the world's largest building by volume. The factory had yet to be finished when the first planes were completed.
Desi Evans, 92, was among those in attendance. He joined Boeing in 1957 at its factory in Renton, south of Seattle, and worked for the company for 38 years before retiring. His boss informed him in 1967 that he would join the 747 programs in Everett the following morning.
"They told me to wear rubber boots, a hard hat, and warm clothing because it's a sea of mud," Evans recalled. "And they were preparing for the factory's construction."

State Of The Art Technology
As a supervisor, he was in charge of figuring out how the passenger cabins would be put together. He also oversaw the crews that worked on sealing and painting the planes.
"It was an incredible time when that very first 747 rolled out," he said as he stood in front of the last plane parked outside the factory. "You felt ecstatic as if you were making history. You're a part of something big, and it's still big even if this is the final installment."
The plane's fuselage measured 225 feet (68.5 meters), and the tail was as tall as a six-story building. The plane's design included a second deck very important extending from the cockpit back over the first third of the plane, giving it a distinctive hump and inspiring a nickname, the Whale. The 747 was dubbed the "Queen of the Skies" in a more romantic sense.
Some airlines converted the second deck into a first-class cocktail lounge, and even the lower deck featured lounges or even a piano bar on occasion. One decommissioned 747, built-in 1976 for Singapore Airlines, has been converted into a 33-room hotel near Stockholm's airport.
"It was the first big carrier, the first widebody, so it set a new standard for airlines to figure out what to do with it and how to fill it," said Guillaume de Syon, an aviation Boeing and mobility expert at Pennsylvania's Albright College. "It became the essence of mass air travel: You couldn't fill it with people paying full price, so you need to lower prices to get people onboard. It contributed to the deregulation of air travel that occurred in the late 1970s."
The first 747 entered service on Pan Am's New York-London route in 1970, and its timing was terrible, according to Aboulafia. It debuted shortly before the 1973 oil crisis, during a recession that saw Boeing's employment fall from 100,800 in 1967 to 38,690 in April 1971. The infamous "Boeing bust" was commemorated by a billboard near Seattle-Tacoma International Airport that read, "Will the last person leaving SEATTLE — Turn out the lights?"

Delta Was The Last To Use 747 For Flights
The 747-400 series, an updated model, arrived in the late 1980s and had much better timing, coinciding with the Asian economic boom of the early 1990s, according to Aboulafia. He remembered flying from Los Angeles to Hong Kong on a Cathay Pacific 747 as a twentysomething backpacker in 1991.
"Even people like me could travel to Asia," Aboulafia explained. "Previously, you had to stop for fuel in Alaska or Hawaii, which was much more expensive. This was a no-brainer — and reasonably priced."
Delta was the last U.S. airline to use the 747 for passenger flights, which ended in 2017, though some international carriers, including Lufthansa, continue to use it.
Carsten Spohr, CEO of Lufthansa, recalled flying in a 747 as a young exchange student and said that when he realized he'd be traveling to the West Coast of the United States for the event on Tuesday, there was only one way to go: first-class in the nose of a Lufthansa 747 from Frankfurt to San Francisco. He assured the audience that Lufthansa would continue to fly the 747 for many years.
"We just adore the airplane," he explained.
Atlas Air ordered four 747-8 freighters early last year, with the final one decorated with an image of Joe Sutter, the engineer who oversaw the original design team for the 747, arriving on Tuesday. Atlas CEO John Dietrich referred to the 747 as the greatest air freighter, owing to its unique ability to load through the nose cone.
SOURCE – (AP)
Nokia 4Q profit beats expectations on back of robust demand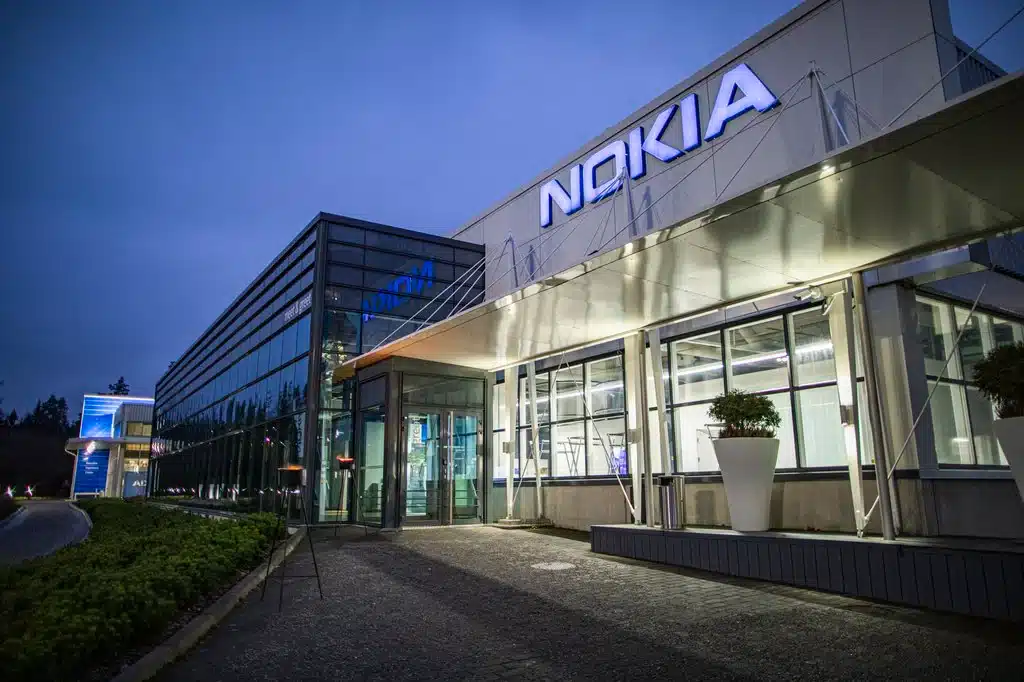 HELSINKI, Finland — Nokia, a company that makes equipment for both wireless and fixed networks, reported strong results for the fourth quarter on Thursday. The company cited strong demand for 5G technology and an improved product portfolio.
The company, which is based in Espoo, Finland, made a net profit of 929 million euros ($1 billion) from October to December, which is 27% more than the 731 million euros it made in the same time period the year before.
The net income attributable to shareholders increased from 727 million euros the previous year to 931 million euros this year.
Nokia's sales increased by 16% to 7.4 billion euros. During the quarter, the company's performance exceeded analyst expectations.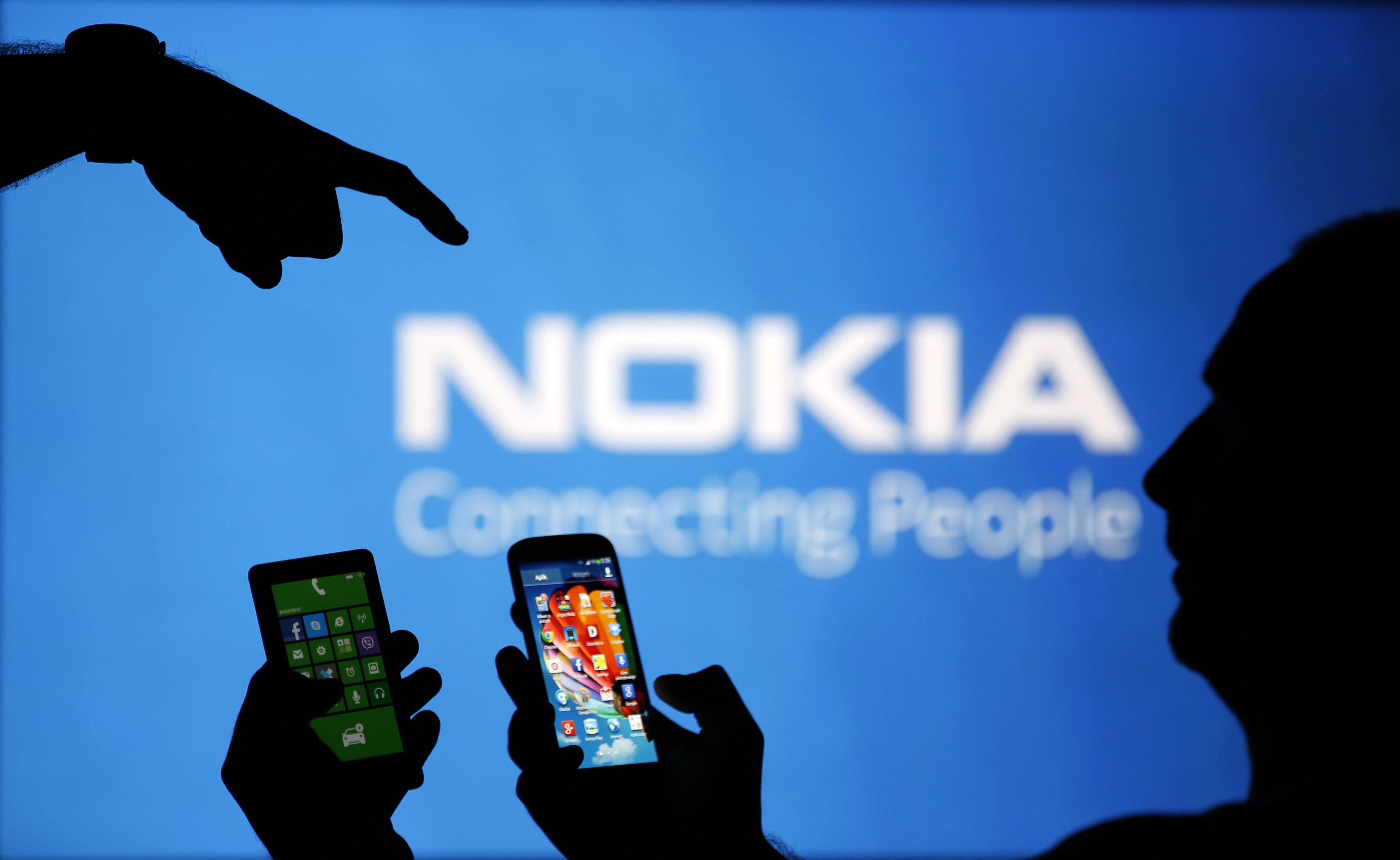 Another Year Of Growth For Nokia
CEO Pekka Lundmark said that the highlight of the fourth quarter was the "stellar" performance of the company's network infrastructure business unit, which grew revenue by 14% "with significant operating margin expansion."
Lundmark said that 2023 would be "another year of growth" for Nokia, but he added, "we are aware of the uncertain economic outlook."
Nokia reported sales of 24.9 billion euros for the fiscal year 2022, up 12% from the previous year, with a net profit of 2.5 billion euros, up 18% year on year.
"We said at the beginning of 2022 that it would be a year of acceleration, and we delivered," Lundmark said. "The Nokia team navigated geopolitical, economic, and supply challenges, put our strategy into action, and delivered a strong full-year performance."

The Latest Generation Of Broadband Technology
Nokia, along with Swedish company Ericsson, Chinese company Huawei, and South Korean company Samsung, is one of the world's top suppliers of 5G, the latest generation of broadband technology.
Nokia announced earlier this week that it had signed a multi-year license patent agreement with Samsung, allowing the Korean company to use Nokia's technology in its products in exchange for royalties.
Lundmark told reporters on Thursday that Nokia is almost done leaving the Russian market. This decision was made public after Russia invaded Ukraine in February 2022.
The Finnish company criticized what Moscow did and said it would move its research and development out of Russia, where it employed a few thousand people. Nokia also announced that it would stop selling its equipment and software in the country.
"We are now at the final meters of implementing the exit program that was published in April," Lundmark said. "We will not deliver anything there once we have left."
SOURCE – (AP)