Facebook Cuts Costs as Meta Platforms Stock Tanks
Facebook parent Meta Platforms posted earnings that fell short of forecasts on Wednesday, plunging the company's stock in after-hours trading as the social media giant with metaverse ambitions scrambles to slash expenses amid advertising headwinds caused by global economic concerns.
The claim comes less than a month after billionaire CEO Mark Zuckerberg outlined massive cost-cutting plans that included restructuring teams and implementing a hiring freeze.
According to Forbes, Meta reported a net income of $4.4 billion, or $1.64 per share, down 49% year on year and falling short of analyst forecasts of $1.89 per share; revenue of $27.7 billion was somewhat higher than the $27.4 billion forecasted, but down 4% year on year.
The corporation also stated that its revenue for the current quarter would be between $30 billion and $32.5 billion, which is at the lower end of average analyst projections.
Meta shares fell 11% to $115 soon after the report, bringing losses to more than 61% this year, significantly worse than the Nasdaq's 30% drop.
Bank of America analyst Justin Post downgraded Meta shares to a neutral rating in a pre-earnings note, stating that the company's investment in the immersive virtual reality world known as the metaverse "will remain [an] overhang" on the stock, costing an estimated $10.7 billion next year even as economic concerns potentially intensify.
Meta Platforms Restructuring
The report comes less than a month after Meta Platforms revealed plans to cut costs by restructuring some departments and putting a hiring freeze as ad revenue growth slows amid growing economic pressures:
On Monday, an investor with more than $300 million in stock asked the corporation to cut costs further by laying off workers.
In the earnings release, Meta Platforms CFO David Wehner stated that the company has "increased scrutiny on all areas of operating expenses," but it also stated that its employee headcount would remain roughly flat from current levels next year; in the third quarter, the company's free cash flow, which measures cash left over after operating expenses, fell to $173 million from $9.5 billion a year ago.
$47.2 billion in total. That was the value of Meta founder Mark Zuckerberg, 38, after the market closed on Wednesday.
Zuckerberg's fortune, once valued at more than $130 billion, has dropped by more than 60% since Meta stock peaked in September 2021.

Meta Platforms Investor Urges CEO Mark Zuckerberg to Cut Costs
Mr. Zuckerberg, according to Altimeter Capital Chief Executive Brad Gerstner, must take urgent actions to streamline Meta's operations and address a precipitous drop in the share price.
"Like many other organizations in a zero-rate environment," Mr. Gerstner wrote in the letter, "Meta has gone into the realm of excess—too many people, too many ideas, too little urgency." "Meta needs to rediscover its mojo."
Meta Platforms shares have fallen more than 50% in the last 18 months, slashing the company's market worth by more than $600 billion. On Wednesday, Meta will disclose profits after the bell.
Meta did not respond to the letter. Altimeter did not reply immediately to a request for comment.
According to FactSet, Altimeter, which manages over $18 billion, owned around 2.5 million Meta shares at the end of the second quarter. This position, at around $320 million, is not among Meta's top 15 institutional shareholders.
Mr. Gerstner stated that his firm, which is based in Boston and has operations in Meta's hometown of Menlo Park, Calif., has been a longtime shareholder in the company but now believes it needs to "become fit and focused."
Mr. Gerstner stated that Meta should slash headcount expenses by 20%, reflecting the opinions of others who have recently suggested that digital businesses have become bloated with too many staff after years of expansion.
"It's a well-kept secret in Silicon Valley that firms like Google, Meta, Twitter, and Uber could produce comparable levels of revenue with significantly fewer workers," he claimed.
Meta reported 83,553 employees at the end of the second quarter, a 32% increase from the previous year.
Like many other IT companies, Meta has been slashing costs for months, dealing with slowed growth and growing competition.
Mr. Gerstner also advised the business to reduce its investment in the metaverse, which Mr. Zuckerberg has hailed as the company's future and estimated would require more than $10 billion in annual spending.
Mr. Gerstner advised the corporation to cap its spending at $5 billion per year, describing Meta's commitment as "super-sized and alarming, even by Silicon Valley norms."
Despite enormous investment thus far, the company is falling short of its metaverse aspirations to create an immersive online experience where users may work, buy, and play.
According to The Wall Street Journal, their primary metaverse service for consumers, Horizon Worlds, has less than 200,000 monthly active users.
"People are perplexed as to what the metaverse even is," Mr. Gerstner wrote.
Mr. Gerstner emphasized that he was not making demands and believed in Meta's future.
LGBTQ+ Dating App Grindr Issues Warning To Users In Egypt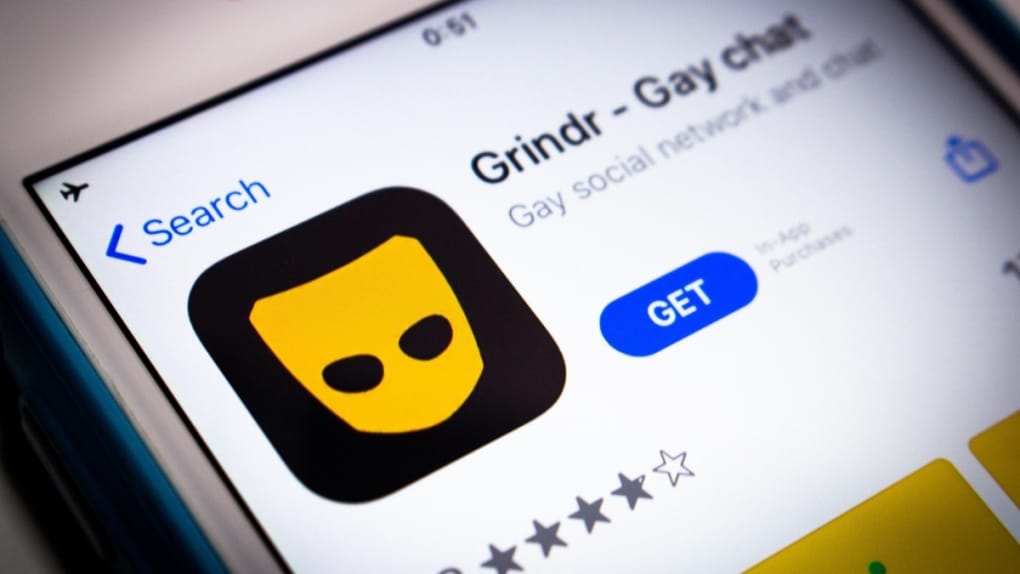 CAIRO, Egypt – A popular gay social networking app told its Egyptian users on Friday that police are targeting LGBTQ+ people by pretending to be part of the community.
When Egyptian users open the app, they will display the following warning in Arabic and English:
"We have received information that Egyptian police are actively arresting gay, bi, and trans people on digital platforms." They use fake accounts and have even taken over the accounts of real people in the community who had been arrested and had their phones taken away. Please use extreme vigilance both online and offline, including with accounts that were credible in the past."
Although homosexuality is not officially illegal in Egypt, members of the LGBTQ+ community are routinely prosecuted for 'debauchery' or 'violating public morality.' It detained seven people in 2017 for waving a rainbow flag at a rock festival. Arrests of homosexuals and non-conforming individuals continue to be widespread.
An Egyptian government media officer did not immediately respond to a request for comment on Grindr's new measure.
The warning comes after rights groups and the media reported that authorities in the region are aggressively using digital platforms to target the LGBTQ+ community.

Authorities in the region are aggressively using digital platforms to target the LGBTQ+ community.
Human Rights Watch published a report in February detailing dozens of examples of security forces extorting, harassing, publically exposing, and detaining LGBTQ+ people in Egypt, Jordan, Lebanon, Iraq, and Tunisia based on their behavior on Facebook and Instagram, as well as the dating app Grindr. The journal also questioned big technology corporations for failing to invest adequately in Arabic language content filtering and protection.
"Grindr is working with groups on the ground in Egypt to ensure our users have up-to-date information on how to stay safe, and we are pushing international organizations and governments to demand justice and safety for the Egyptian LGBTQ community," Grindr spokesperson Patrick Lenihan said in response to a comment request on Friday.
Grindr, a popular gay, bisexual, transgender, and queer dating app in California, has been chastised in the United States and penalized in Norway for sharing personal data with third parties that might identify users.
The company's website's privacy policy details how it uses and strives to protect user data. It says its goal is "to give you as much control over the Personal Information that you share within the Grindr Properties as possible."
SOURCE – (AP)
Dodge Unveils Last Super-Fast Gasoline Muscle Car Of 2023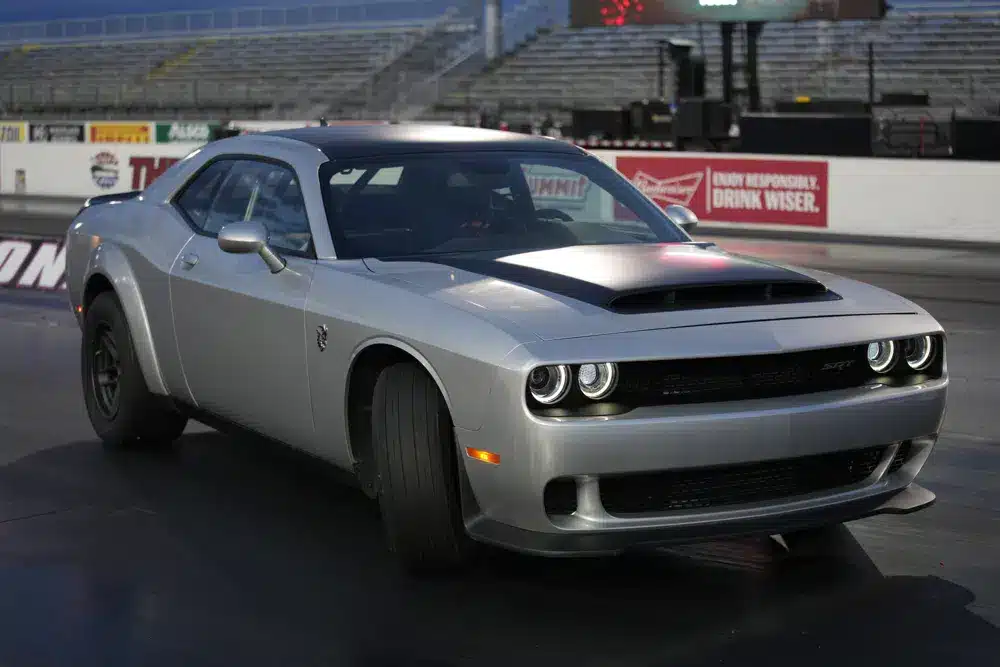 DETROIT — Dodge's final gas-powered muscle car won't depart without thunderous rumbles and exhilarating speeds.
According to the carmaker, the 2023 Challenger SRT Demon 170 will have a 6.2-liter supercharged V-8 engine that produces 1,025 horsepower, making it the fastest production vehicle ever built.
Stellantis, a company created in 2021 by the union of Fiat Chrysler and PSA Peugeot of France, claims it can accelerate from 0 to 60 mph (97 km/h) in a terrifying 1.66 seconds, outpacing even Tesla and Lucid's electric supercars.
The last of the rumbling automobiles, which for decades were a staple of American culture on Saturday night excursions across the nation, is what the performance brand from Stellantis refers to.
By the end of this year, Stellantis will no longer produce gas-powered versions of the Dodge Challenger, Charger, and Chrysler 300 large sedan due to tighter government fuel-economy standards and a quickening transition to electric vehicles in the fight against climate change.
Beginning the next year, the Canadian factory that produces all three vehicles will be retooled to produce electric versions of larger vehicles. The future of all three cars has yet to be confirmed by Stellantis, but the company did display a Charger Daytona SRT electric concept muscle car back in August.
Although he will miss the classic muscle, Tim Kuniskis, CEO of the Dodge brand and the unofficial spokesperson for America's gas-powered rubber burners, expressed excitement about creating electric performance vehicles.
It's the end of an era, he declared on Monday. "Electric items are really quick. One of the essential components of a muscle automobile is rapid acceleration. I, therefore, automatically possess authority. Now I must find out how to include all the other aspects of the thrilling driving experience.

The new Dodge Challenger Demon also generates 945 pound-feet of torque or rotational force.
Since the summer of last year, Dodge has released potent "Last Call" special editions of its gas-powered muscle vehicles, culminating with a display of the Challenger Demon 170 on the drag strip at the Las Vegas Motor Speedway on Monday night.
The new Dodge Challenger Demon also generates 945 pound-feet of torque or rotational force; this power required the firm to fortify the differential and rear drive shaft using aerospace-grade metals. The Challenger Demon is a descendant of a vehicle that went on sale in 1969.
Stellantis claims that the automobile will be the first mass-produced vehicle to complete a quarter-mile (0.40 km) in less than nine seconds, precisely in 8.91. It reaches a speed of a little over 151 mph to do. (243 kilometers per hour). How much ethanol is included in the fuel affects horsepower and speed.
Even though it barely gets 13 cities and 21 highway miles per gallon, it's unlikely that anyone buying one will give a damn even while the world contends with climate change.
Although there are only a few cars, according to Kuniskis, the ethanol they burn is cleaner than gasoline. By the time production of the gas-powered models concludes on December 31st, Dodge will have produced 2 million muscle vehicles, he claimed. He claimed that Dodge's supporters merited a celebration.
After all these years, "we owed it to them as much as we did to celebrate this end and give them something that produces a lot of pride in the brand that they love," he said.
Even though the Dodge Demon 170 comes with large racing tires, it is street-legal. The business provides a set of smaller, more street-friendly wheels and tires to make it a daily vehicle.

It's really simple to identify which cars people want to collect if you look at some of the cars.
The car's only standard features, at an absurd price of $96,666, are the driver's seat and a simple radio. A/C is present, though. Back and front passenger seats can be added for $1 each. Additionally available are leather, a sunroof, and a superior audio system.
Only 3,300 of them will be produced by Stellantis, and Kuniskis is still determining if they will reach that goal due to potential part shortages and a constrained production schedule.
According to Kuniskis, if prior limited-edition versions are any indication, the Demon 170 should quickly become a classic collector's car.
It's really simple to identify which cars people want to collect if you look at some of the cars we've had in the past, he added. "Often, it's the lesser (sales) volume, extreme examples—whether they're extreme in performance or excessive in appearance. This one does have both.
SOURCE – (AP)
Reddit Down, Over 60,000 Outage Platform Issues Reported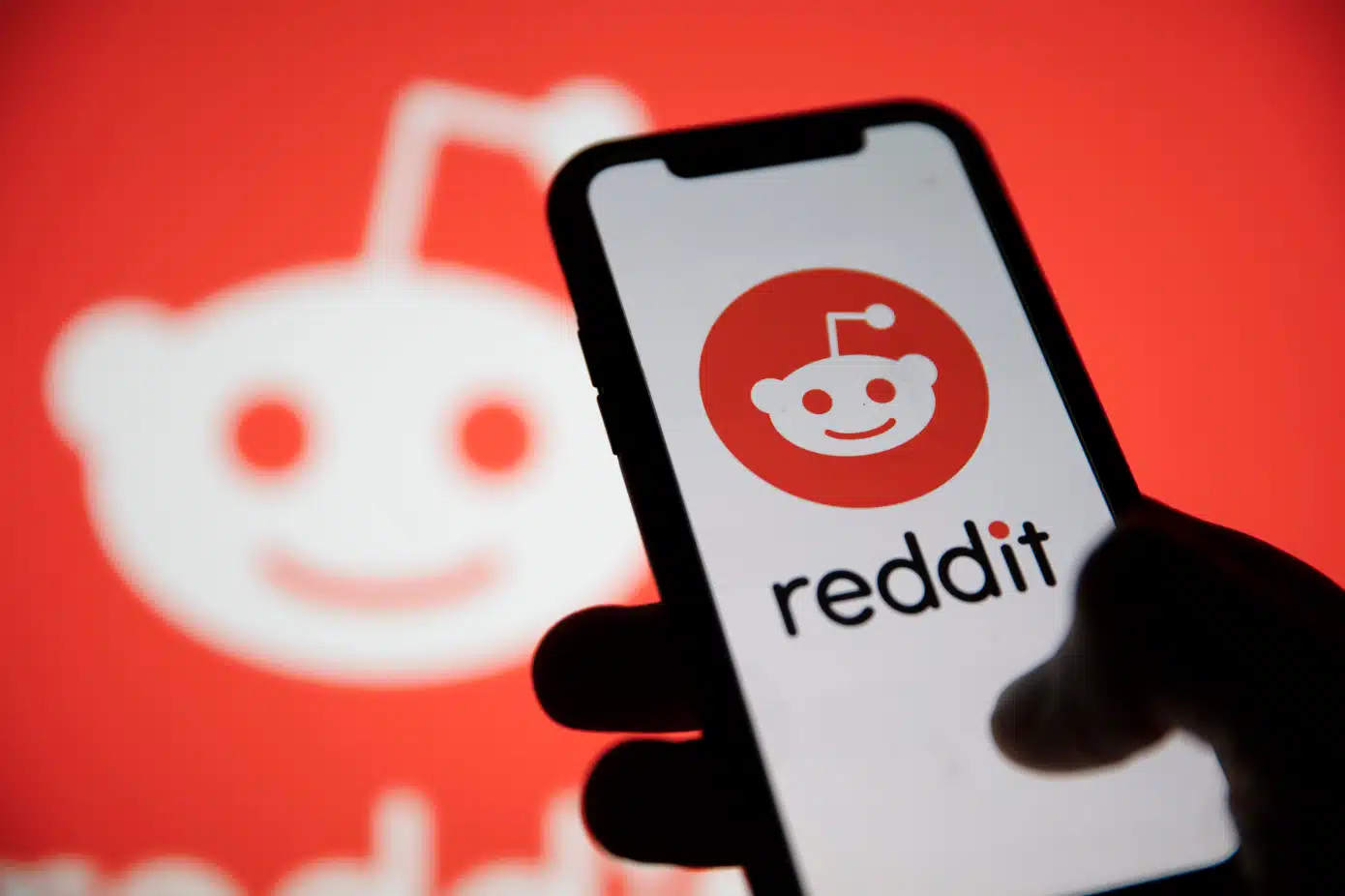 Reddit Down: According to Downdetector and anyone who has tried to load the platform, the social media platform Reddit is experiencing an outage affecting its website and app. Since at least 12:18 p.m. PDT, Reddit has been unavailable.
The company has identified an internal systems problem and a fix "that may take some time to implement," according to the company. The fix was discovered at 2:43 p.m. PDT.
A Reddit spokesperson declined to comment on what caused the outage or how long it will take to resolve.
Downdetector has received over 60,000 reports of platform issues, and many TechCrunch reporters have confirmed problems loading Reddit.
There is no content on the web page, and a pop-up says, "Sorry, we couldn't load posts for this page." The iOS app still displays content downloaded several hours ago, but no comments are displayed.
According to Reddit, over 100,000 active communities worldwide cover various topics and interests.
Reddit downtime revealed a "data security incident" last month in which a hacker used a "sophisticated phishing campaign" to access internal documents and business information.
According to the company, it became aware of the phishing attack on February 5 and that the information accessed may have included "limited Reddit code, limited contact information for a small number of company contacts and employees (current and former), as well as limited advertiser information."
According to Reddit, no high-risk data such as credit card information, company financial information, account passwords, campaign strategy, or performance were accessed.
Reddit confidentially filed a draft registration statement with the SEC for a proposed initial public offering in December 2021. The company is worth more than $10 billion.
Reddit was founded in 2005 and was purchased by Condé Nast the following year. Condé Nast spun out the site in 2011, while Advance Publications, Condé Nast's parent company, retains a minority stake.